Babington House Somerset
Babington House Somerset
Spa Break at Babington House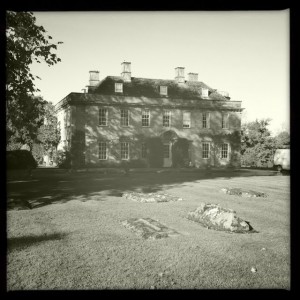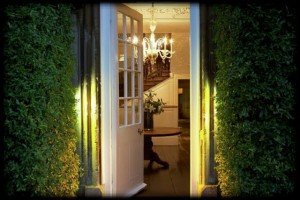 Where? Babington House
Exactly? Near Frome, Somerset, England
When? December 2011
Reason for travel? Gc Watches press trip for the UK watch launch
With? 25 other journalists and fashion editors from British magazines and newspapers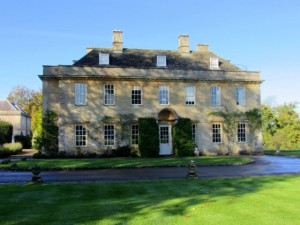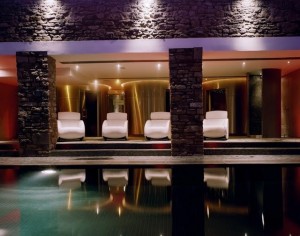 The outdoor pool and day beds
Best time to go? Any time of year. Go for long summer walks in the beautiful grounds or snuggle up by the roaring fires on cold winter days.
Local knowledge thanks to? ME! I love Babington House and have been several times.
My top tip? Don't weigh your Mulberry weekend bag down with cosmetics and beauty products, everything you need is provided in your room courtesy of Cowshed. From Lazy Cow shampoo, Horny Cow massage oil, tooth paste, mouth wash, right through to Bullocks shaving kits for men.
The crowd? Babington House Spa is a firm favourite with celebs and the A-list, but the house is very  discreet and they always make you feel like you're the most important person there. Kate Moss stays here during Glastonbury.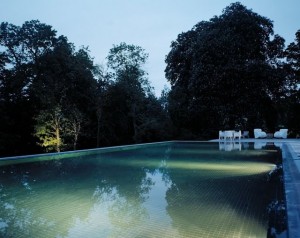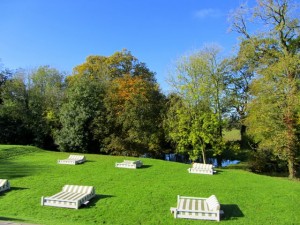 Day beds by the pool
What to wear when you're there
The only thing you need to take with you is the clothes you plan to wear.  For trips to the Cowshed Spa, just on the edge of the property, gowns and slippers are provided in your room. You wont feel uncomfortable wandering around in your gown during the day, as every one else is.
If you plan to work out or go for a swim in the gorgeous pools, don't forget your gym and swim kits.
Otherwise for day, just dress in whatever you feel comfortable in. Jeans, Uggs, hoodies, shearling jackets and cool parkas were the outfits of choice for our group. Think comfort and relaxed, off duty style.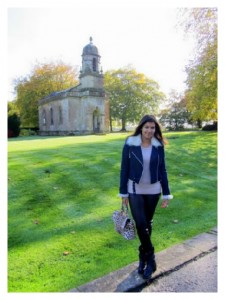 Me in cosy knitwear and leather trousers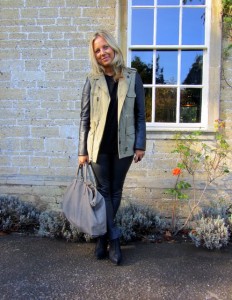 Tanya (Marie Claire) in a cool parka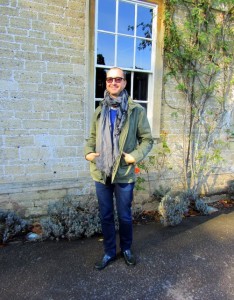 Gianluca (ES Magazine) looks casual and chic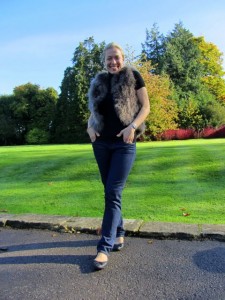 Marie (the Gc Watches Pr) rocks a fur gilet
The You Magazine and Red girls in flat boots and skirts
After a hard day at the spa, wine tasting and pasta-making, we adjourned to the grand dining room for dinner and to be introduced to new season Gc Watches collection. It only seems right to dress for dinner in such stunning surroundings, but even so the look varies between smart and cosy casual.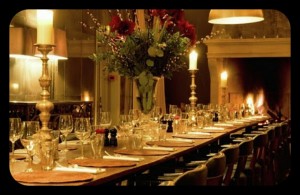 The grand dining room, perfect for a winter feast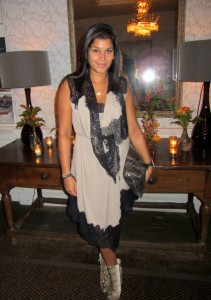 Me in BCBG dress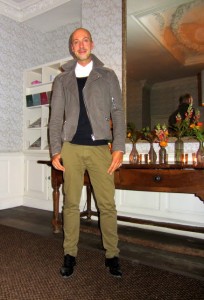 Micheal Temprano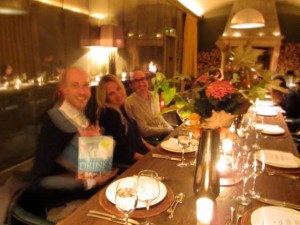 Micheal, Tanya and Gianluca read up on the wine tasting class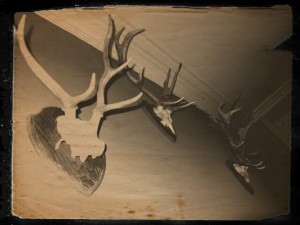 A jog around the grounds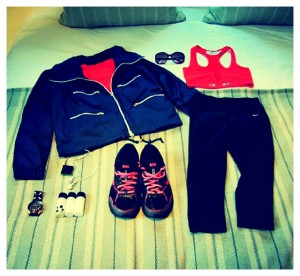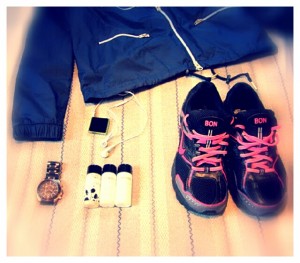 Day to Evening wear at Babington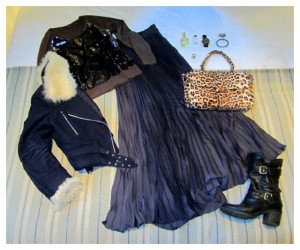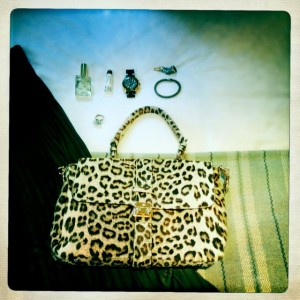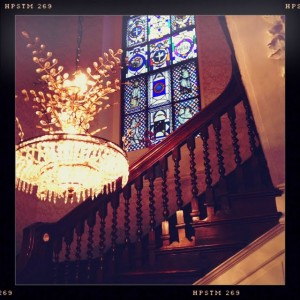 What to do when you're there
Set in a picture perfect English countryside setting in Somerset, there are hundreds of long walks and running routes to pick from at Babington. If you fancy a stroll around the grounds, but it's a little muddy outside why not borrow some of the hotel wellies. Take a bike ride over to Stone Henge in nearby Glastonbury. Within the grounds there's an indoor and outdoor pool, sauna, aroma and steam rooms. The Cowshed Spa offers a full range of beauty treatments, I recommend the Ultimate Cowshed Pedicure, you get a neck and scalp massage while your feet relax in a masque!  Or just chill out in the library, living rooms or with a DVD in your bedroom. We did pasta making and a wine tasting class. There's also yoga, a cinema, tennis courts, croquet lawn and cricket pitch available.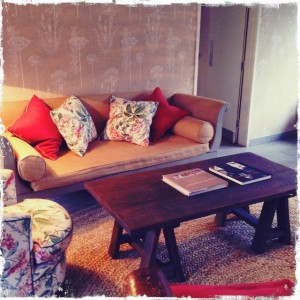 Cosy in the Cowshed Spa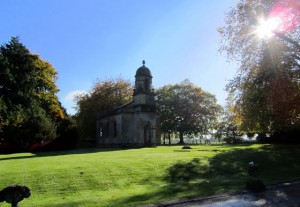 The Chapel
Or you could get married in the chapel of course….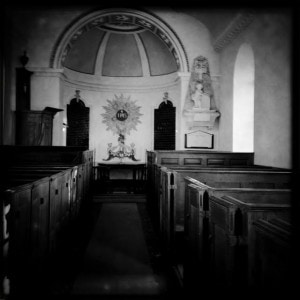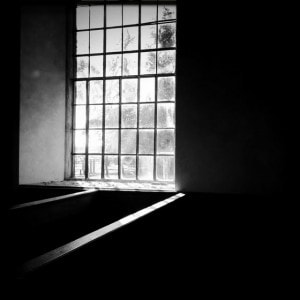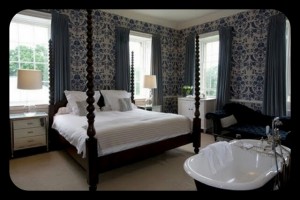 the bedrooms
And if the decision making gets too much you can always just have a nap.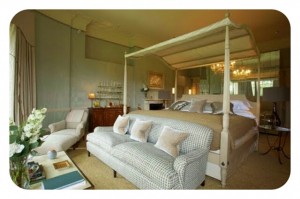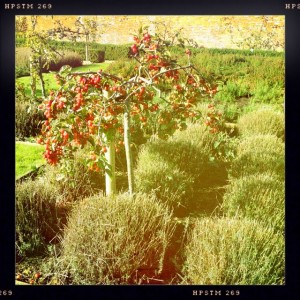 The walled garden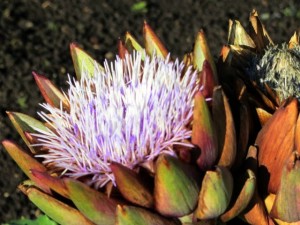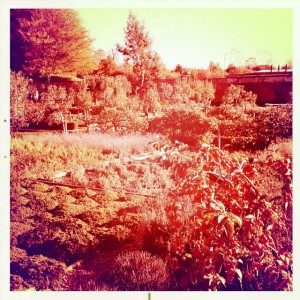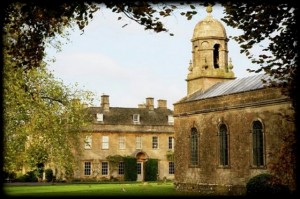 20 minutes by train from Bath Spa or 3 hours drive from London
Bye Bye Babington…. hope to see you again soon