Grenada, Caribbean, What to Wear When You're There
Grenada, Caribbean,
What to Wear When You're There
Multi coloured huts by the beach pool at True Blue Bay Hotel
Where? Grenada – A beautiful southern Caribbean Island, northeast of mainland South America. Also known as 'The Spice Island,' Grenada is one of the world's largest exporters of mace and nutmeg.
It's a great time to visit Grenada as it's still reasonably unspoilt compared to it's surrounding commercialised Caribbean sister islands. 
Why? The Grenadian tourist board kindly invited me to sample all that this magical island has to offer
With? My best friend Lian.
Best time to go?  November to March is peak season or late-July to mid-August for the carnival. Chocolate lovers should visit in August for the annual Chocolate Festival.
Getting there? Virgin Atlantic flies twice weekly from Gatwick to Grenada from £603 per person including taxes. Book at www.virgin-atlantic.com
Thanks to? Rob Bates @Eyes2Market and Cass Helstrip @White Tiger PR, The Grenada Tourism Authority & Virgin Atlantic.
Grenada Packing and Street Style
There are two main sartorial vibes which dominate the Caribbean fashion scene. Grenada is a renowned university island, which also has an affluent yachting community, so one of the biggest trends to follow is the preppie/boating look. Sitting alongside this trend are the vibrant Afro-Caribbean influences, so bold clashing prints and splashes of colour are also a key look.
For the ladies, expensive floaty kaftans and wide brimmed hats seemed to be the look at chic Port Louis Marina. In the evening elegant maxi dresses, silk print pyjama trousers and camisoles paired with heels or jewelled flats work perfectly.
For men think Ralph Lauren style polo shirts, smart tailored shorts, white cotton round collar shirts. For the evening it's much the same look, maybe with chinos or linen trousers.
Street Style
Planning on partying in Grenada?  There's a whole exciting world of colour and print to explore. If you're heading to Dodgy Dock on a Wednesday night or Bananas on Saturday night (two of the biggest party nights on Grenada) girls should pull out the body-con printed dresses, ready for a spot of wine and lime! (Not the drink… More chat and grind!) And for the boys? Looks like you should be channelling a bit of Kanye or Pharell preppie style. Take a look at some of the cool kids I met on my travels!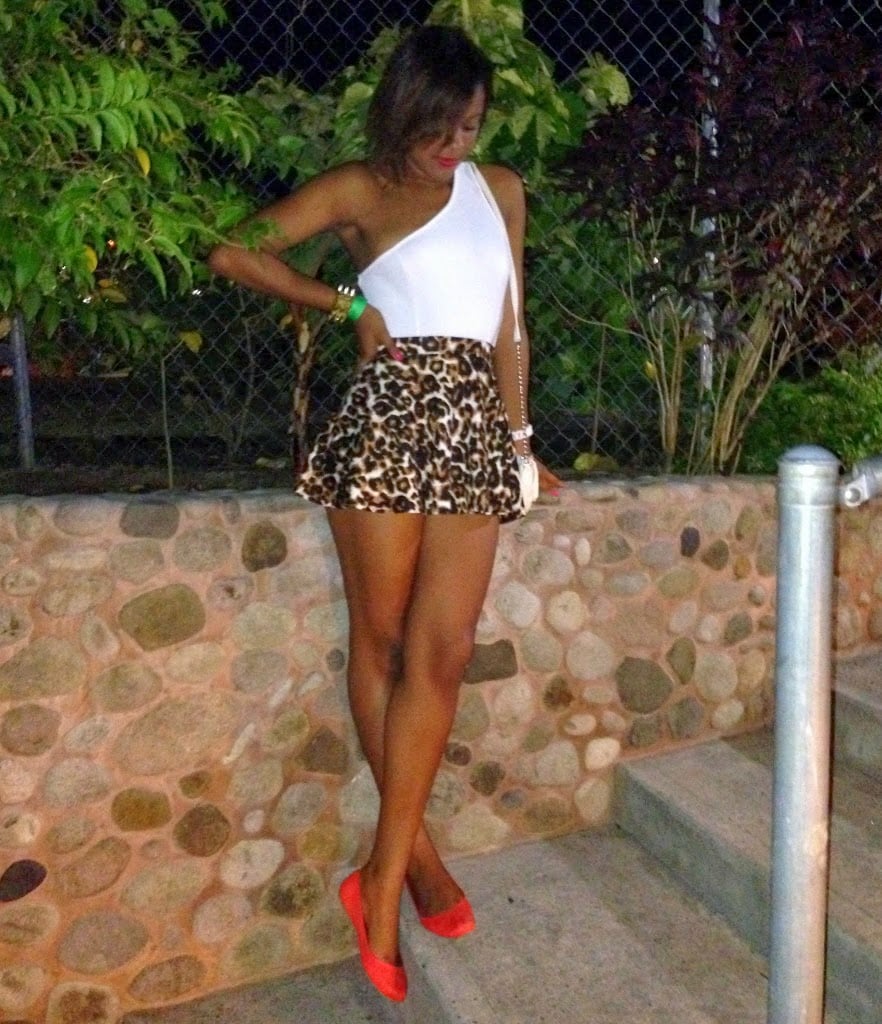 Leopard print high waisted hot pants, Rihanna watch out!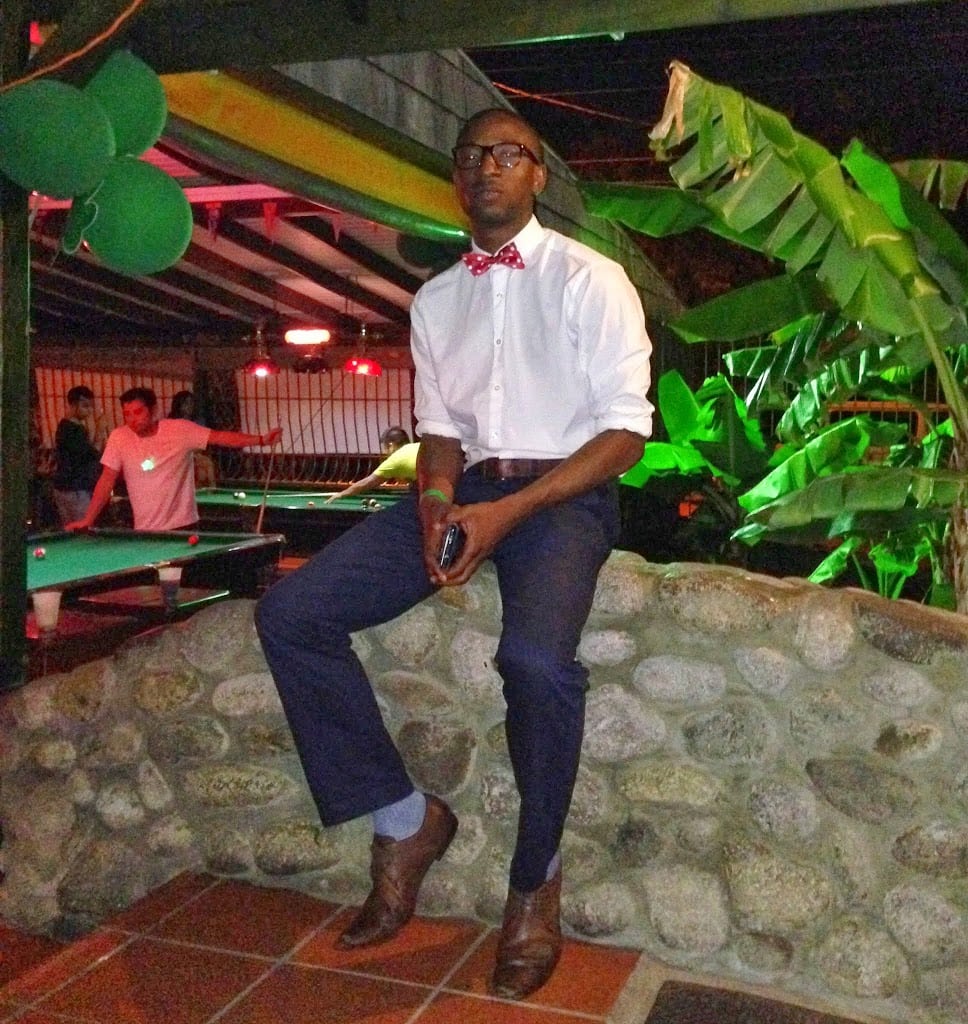 Dapper chap at Bananas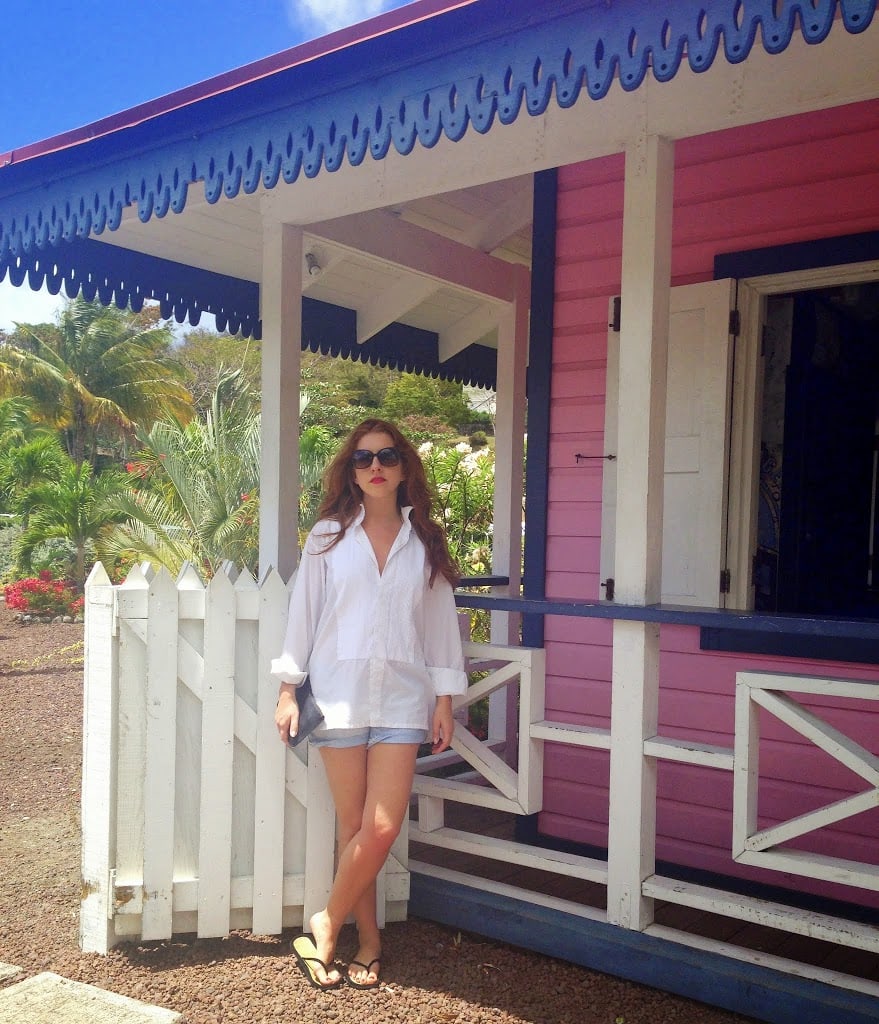 Lian throws a mens dress shirt over her bikini and cut-offs for a chic casual look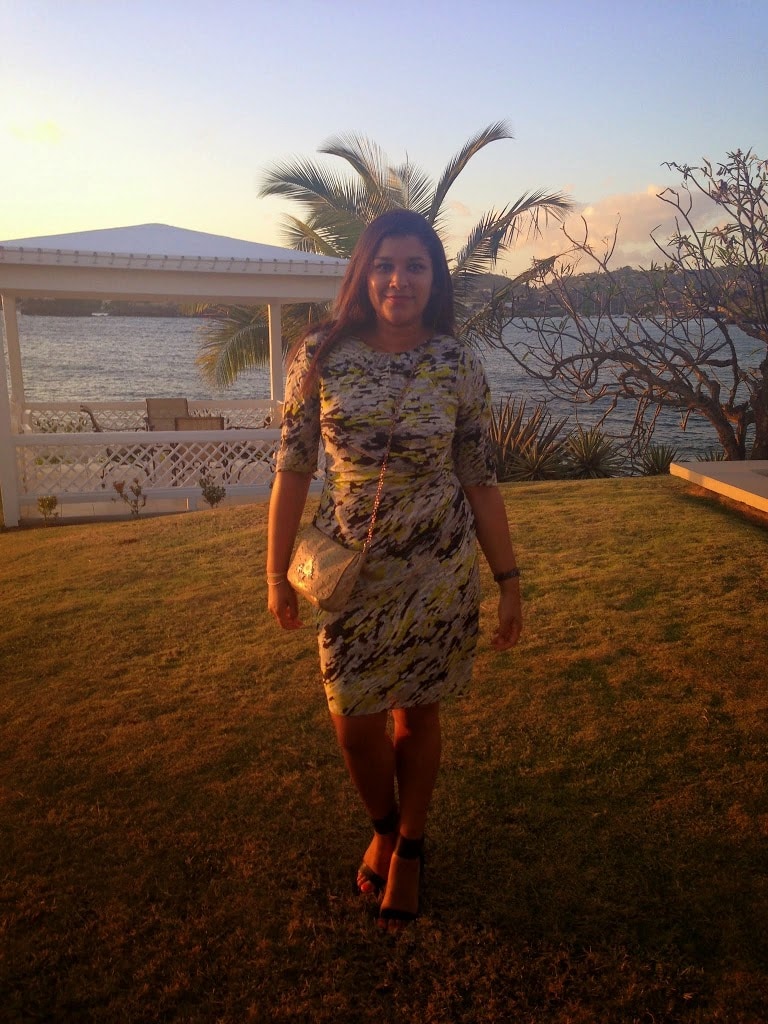 Me at Sir Royston's garden party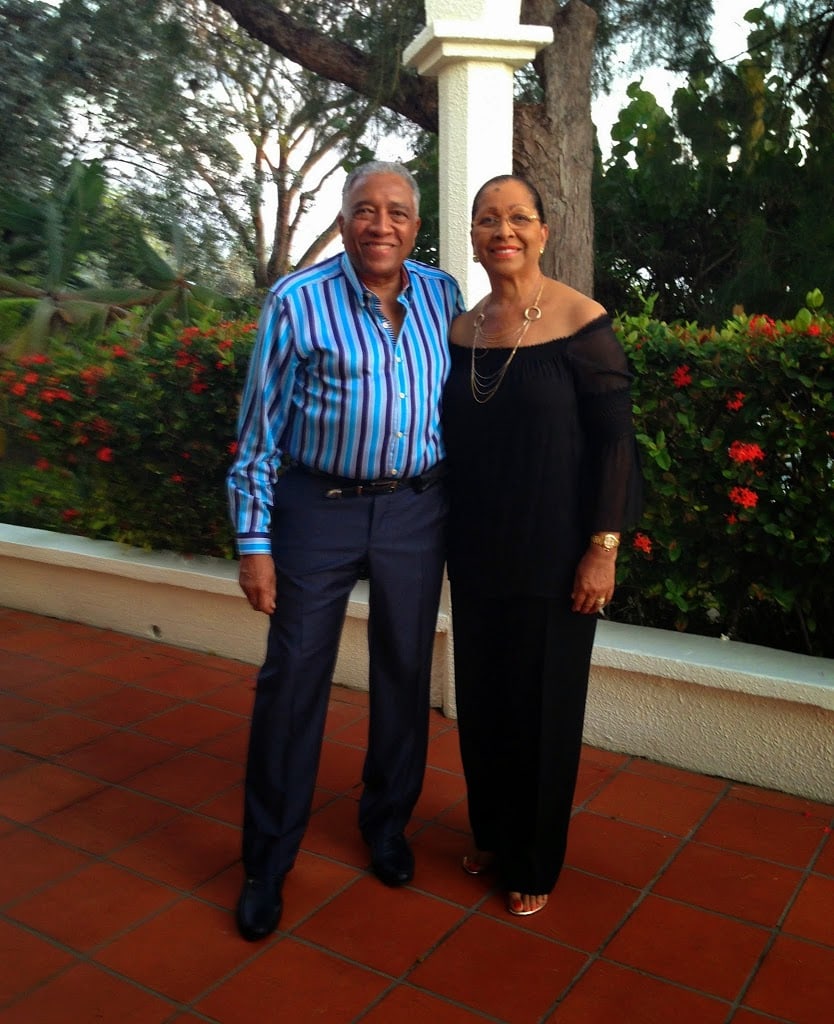 Sir Royston (owner of Spice Island Resort) and his beautiful wife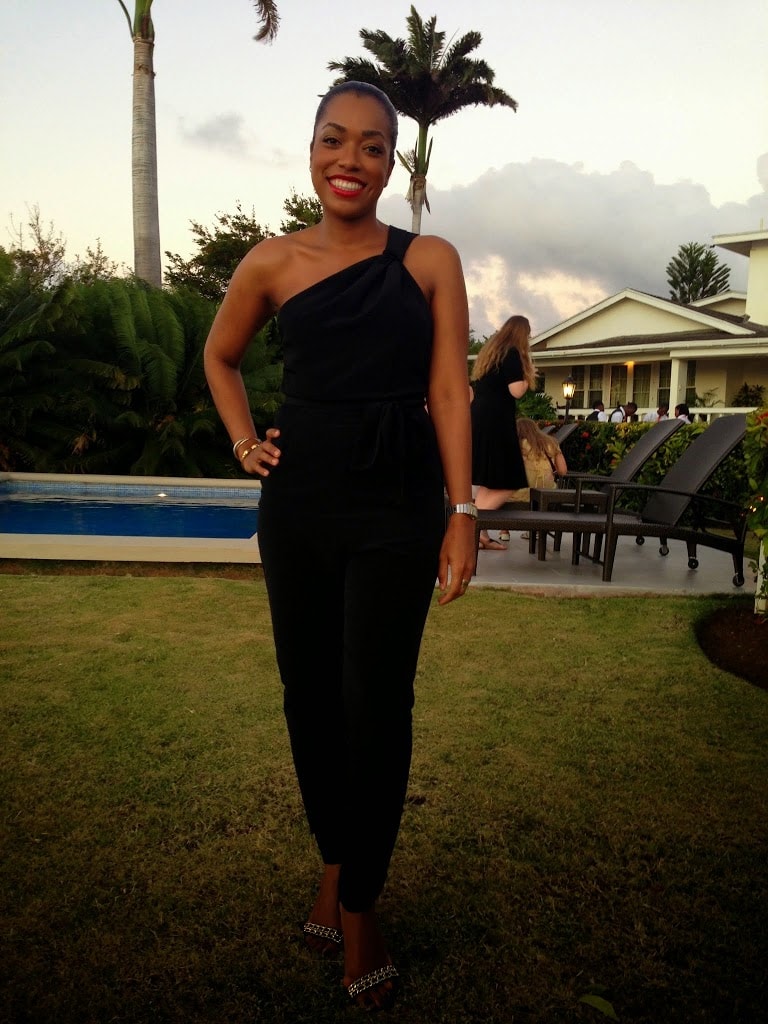 Sir Royston's daughter Janelle looks stunning in an asymmetric jumpsuit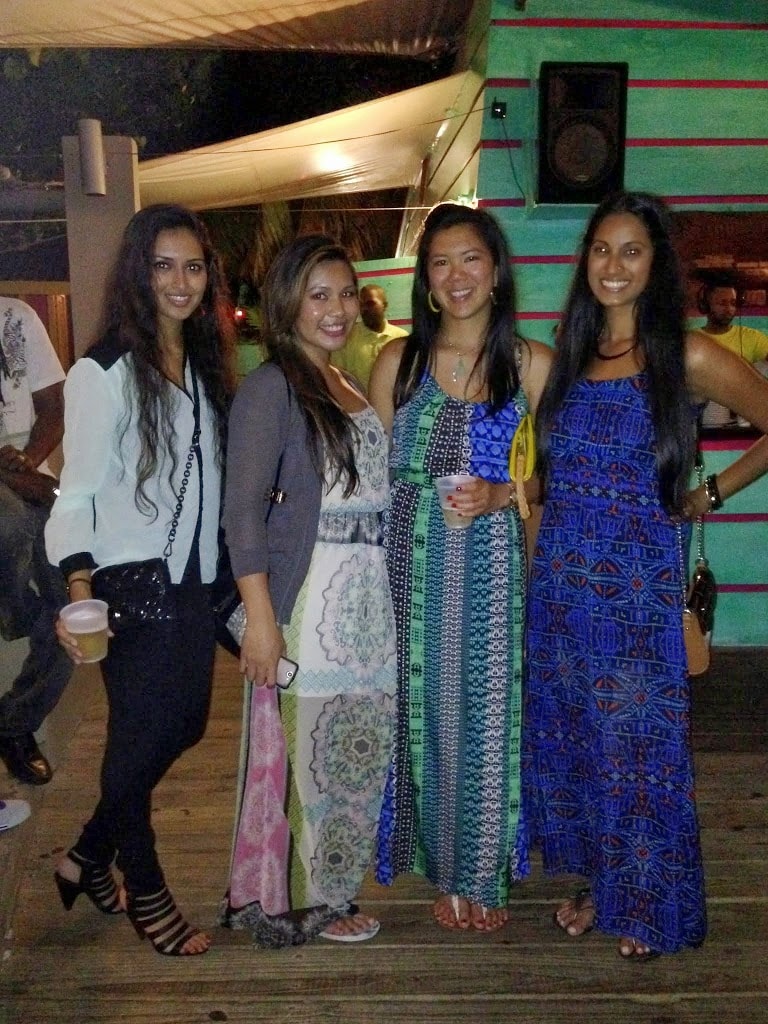 Girls Aloud – clashing print maxis at Dodgy Dock Bar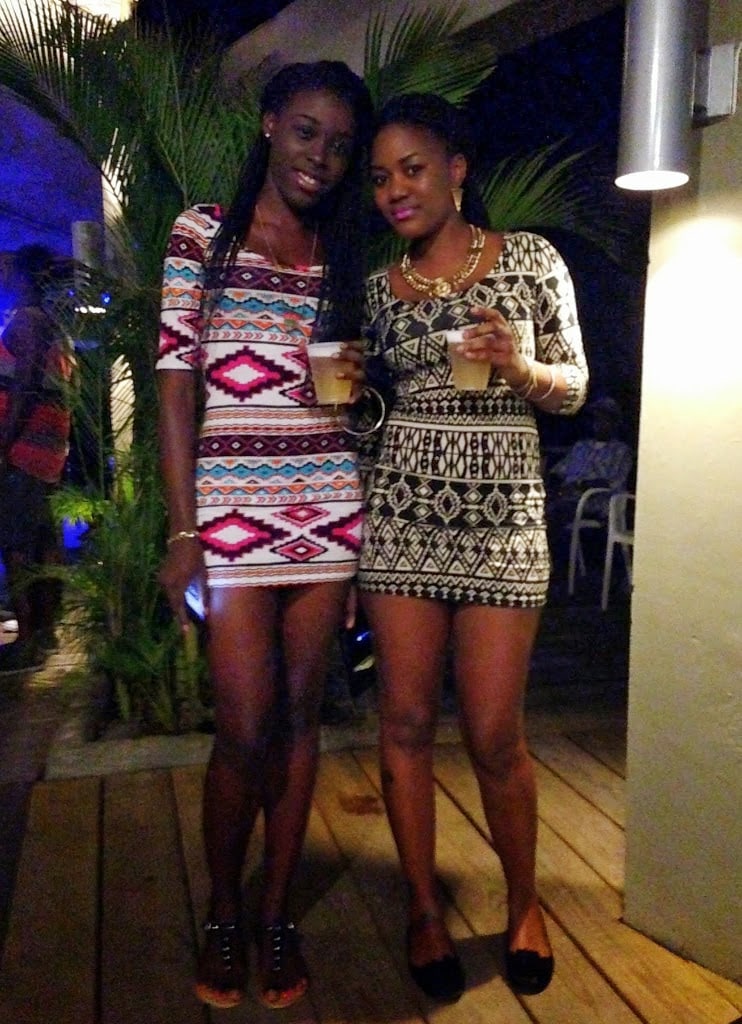 Bold prints and body con dresses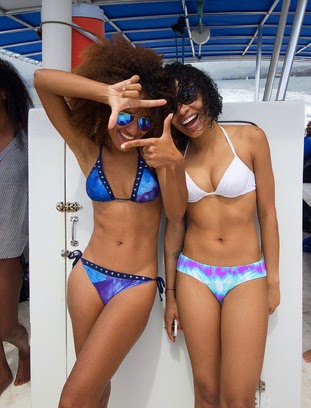 Tie-dye bikini's are having a moment