Jumby Bay Valentine's Day His & Her's Swimwear Shoot

Jumby Bay Valentine's Day His & Her's Swimwear Shoot
What to wear on the beach at Jumby Bay
As the final post of The Style Traveller's epic Caribbean Island Hop, I'd like to share a fun Valentine's special fashion shoot with you. Adrian is normally the man behind the camera, but as so many of you have been asking to see men's beach fashion lately, I managed to persuade him to get in front of the camera instead! I'm sure you'll agree he did a very good job.
Whilst staying at Jumby Bay, Rosewood Resort on the final leg of our Caribbean adventure, the gorgeous ladies at the Jumby Bay Boutique asked us if we'd like to borrow some of the great pieces they sell in store, for a mini beach fashion shoot. They didn't really need to ask twice. As you know I love dressing up! Here's the result.
The Style Traveller guide to what to wear in the Caribbean – Part 3
Above: Bonnie wears multi coloured cut out swimsuit and beach bag both by Mara Hoffman. Sunglasses by Rayban.
Adrian wears green print shorts by Frescobol Carioca and sunglasses by Rayban.
All available at The Boutique at Jumby Bay, A Rosewood Resort.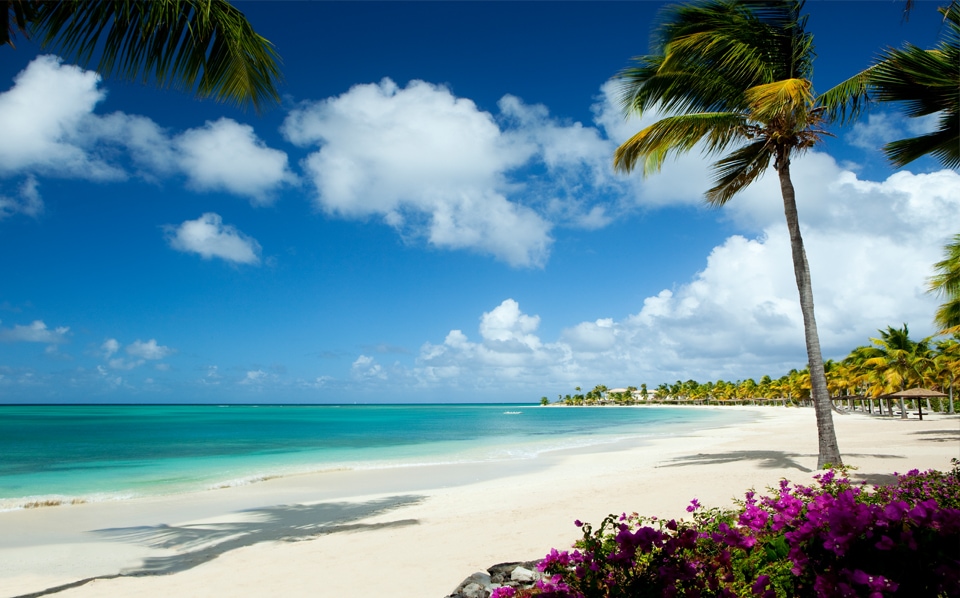 Above: My dream destination – Jumby Bay Island is a photographers dream. Every view of this fantastic Rosewood Resort provides a spectacular back drop for a shoot. Despite the hotel being at full capacity, it's still easy to find a completely deserted stretch of sand, all to yourself.  It really does feel like paradise on earth!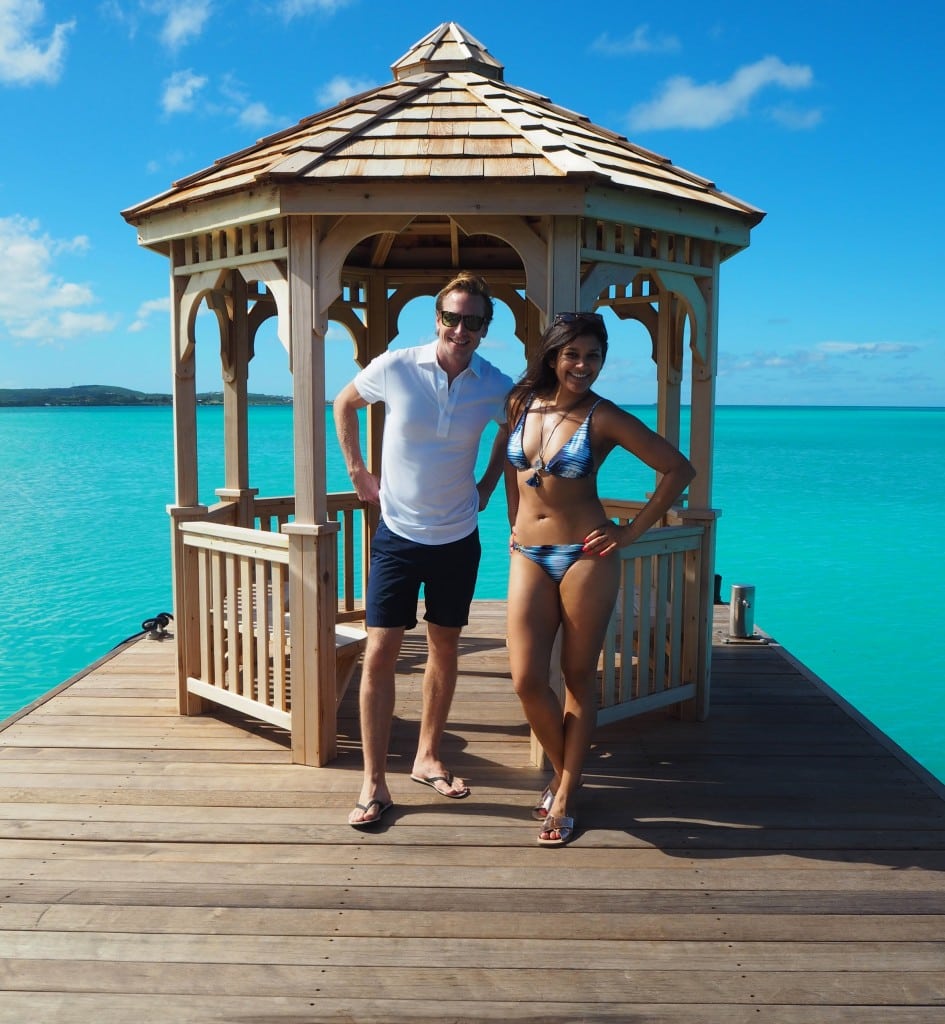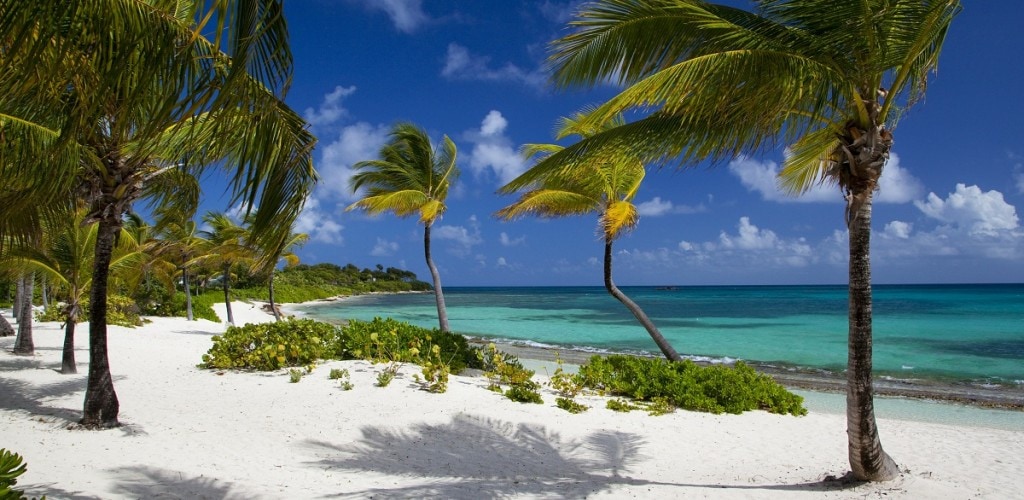 Above and below: Bonnie wears Bikini by Vix. Necklace by I am (a beautiful new label created by the multi talented,  Alanah from concierge at the hotel!). Sunglasses by Rayban.
Adrian wears white polo shirt by Orlebar Brown, navy shorts by Frescobar Carioca and sunglasses from Rayban.
All available at The Boutique at Jumby Bay.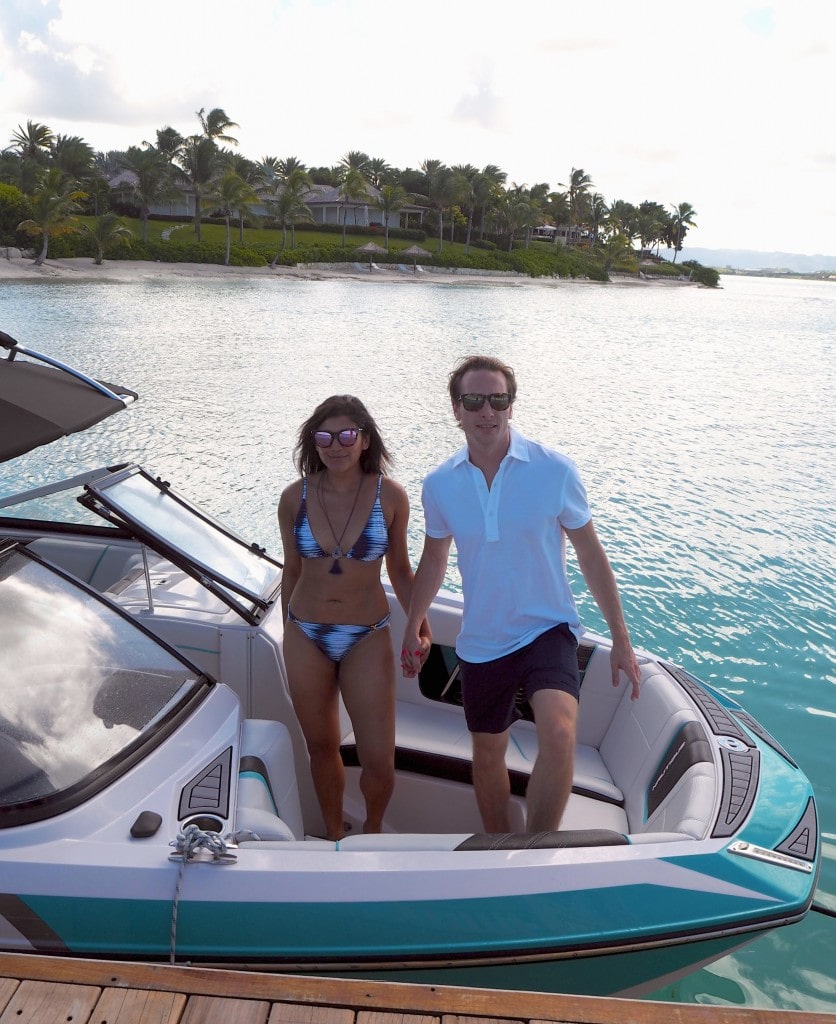 Not sure who's boat this is! Hope they didn't mind us posing in it. Haha!
Big thank you to Narissa and Makeva at The boutique at Jumby Bay and Melinda Fletcher for organising the shoot.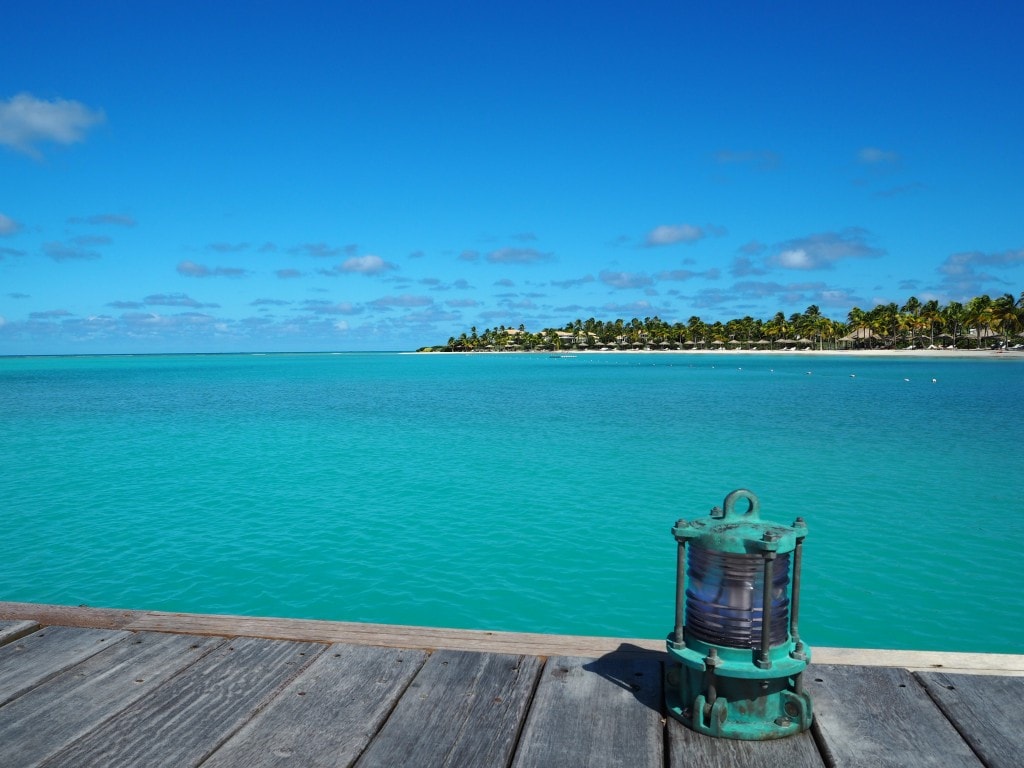 Bye Bye from the Caribbean. We'll miss you!