My Year as a Veuve Clicquot Brand Ambassador

How to be a champagne ambassador?
This week The Style Traveller is celebrating one year in the role of ambassador for luxury LVMH champagne brand, Veuve Cliquot. It's also the anniversary of the launch of the newest edition to the Veuve family, Vueve Clicquot Rich.
So what does being a champagne ambassador actually entail? I hear you say.
As well as quaffing copious amounts of VC of course (it's a hard life!), I was allotted a series of lovely tasks and activities to do throughout the year.  Keep scrolling to see The Style Traveller photo diary of "a year in the life of a champagne ambassador." #SorryNotSorry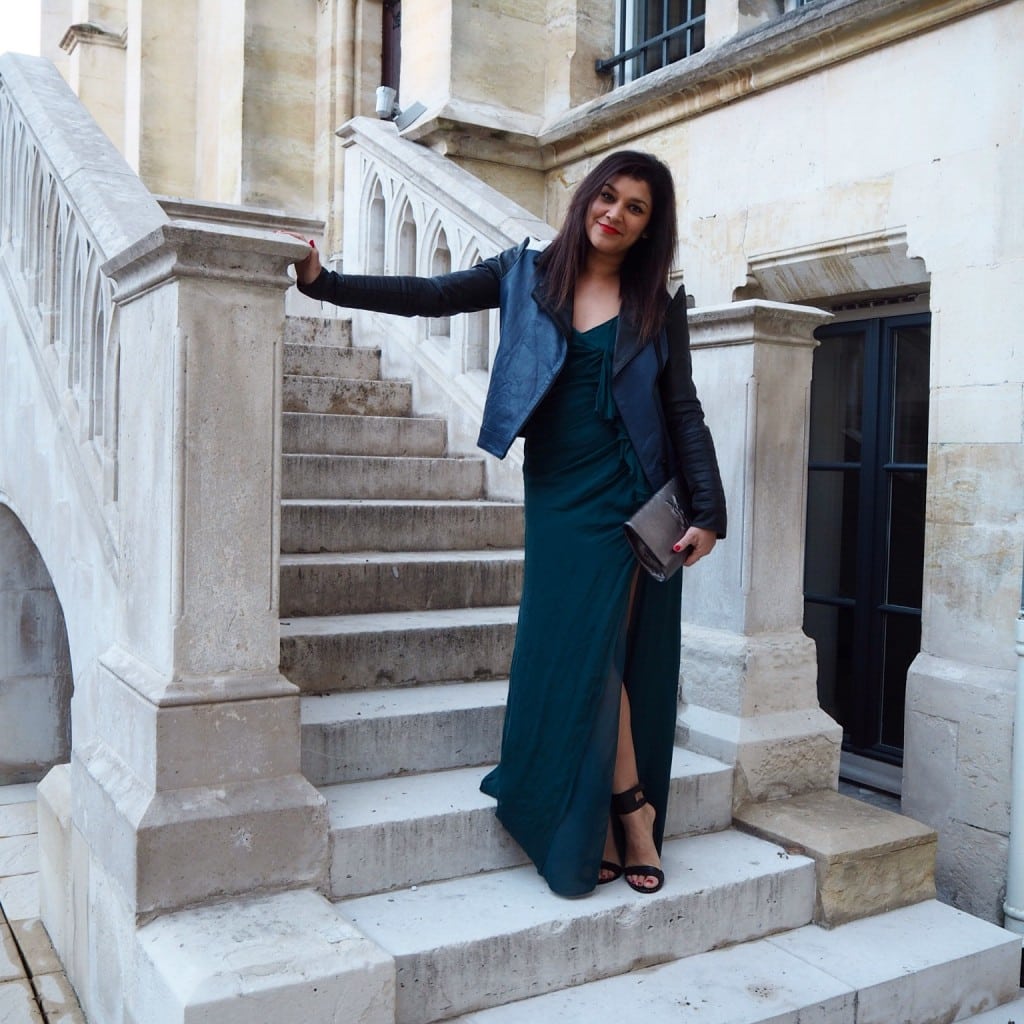 Spring – Task 1: invitation to the Veuve Cliquot Chateaux in Reims and the unveiling of Veuve Clicquot Rich.
As part our initiation into becoming part of the VC family, myself and all the other global ambassadors, were invited to France. Specifically to Hotel du Marc, the home and HQ of Veuve Clicquot, for a weekend of getting 'acquainted' with the brand.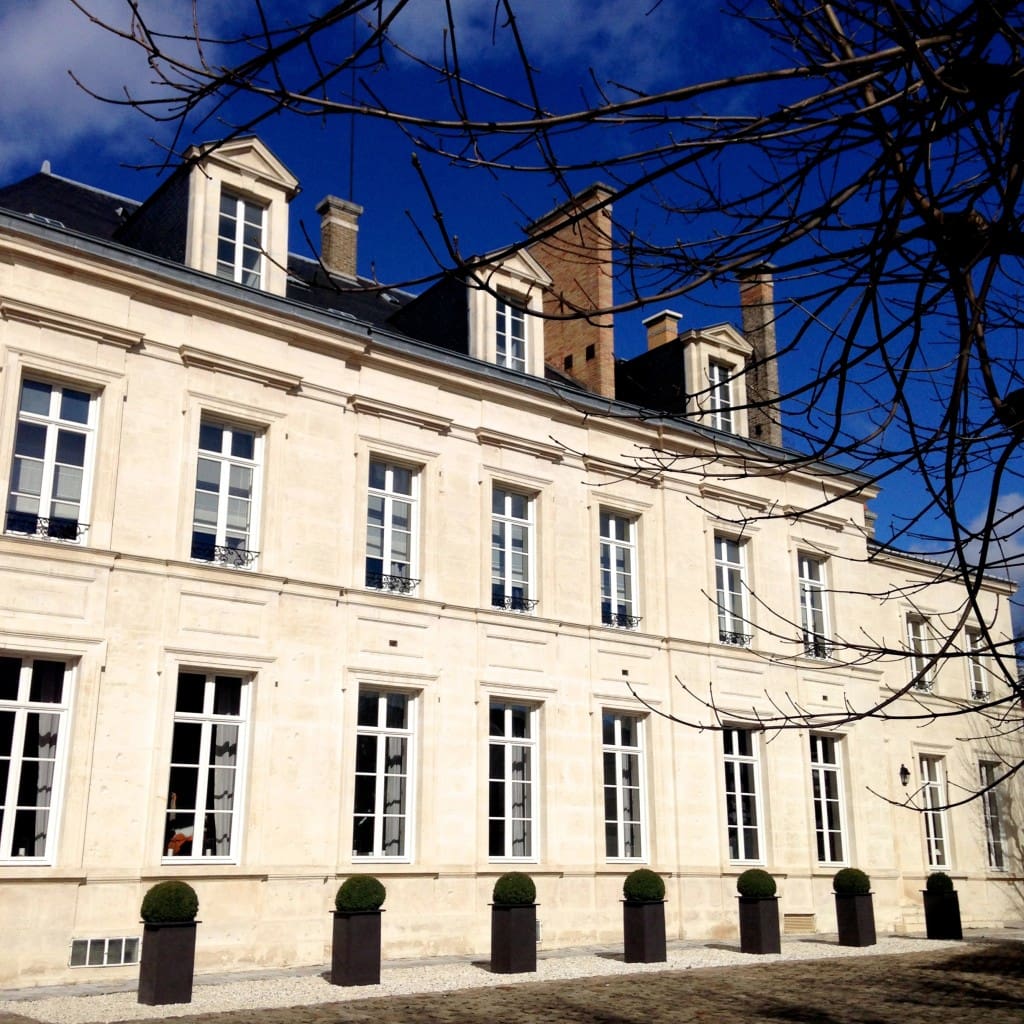 Above: Hotel du Marc, aka Veuve Clicquot HQ in Reims. Below: Exquisitely branded and colour coordinated interiors at the Chateaux. bottom left shot – cat ballet pumps from the Charlotte Olympia collaboration.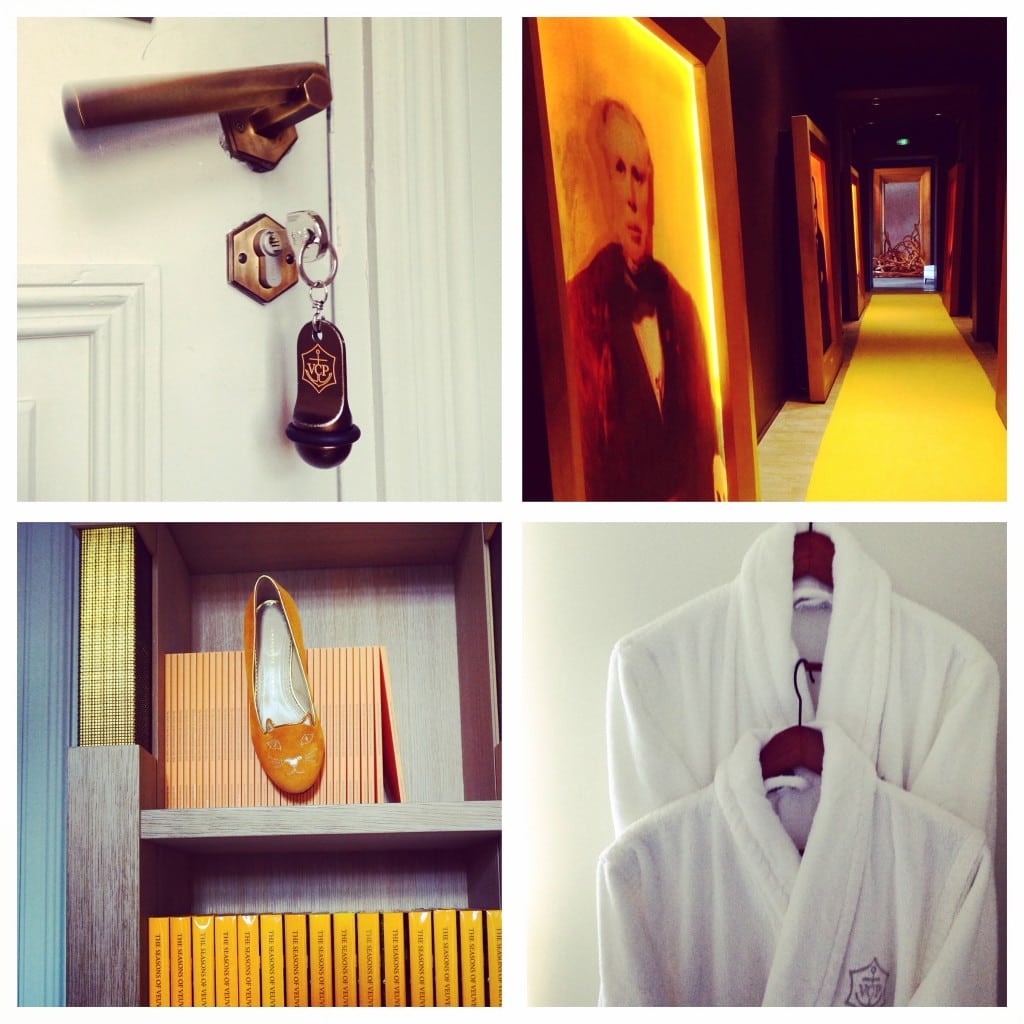 Hello Rich! Upon arrival we were presented with the unveiling of the brand new Veuve Clicquot Rich Champagne. A sweeter and more indulgent addition to the maison's champagne menu, perfect for mixing with fruits and flavours, to create THE drink of the summer.
A full day of cocktail making and champagne tasting ensued.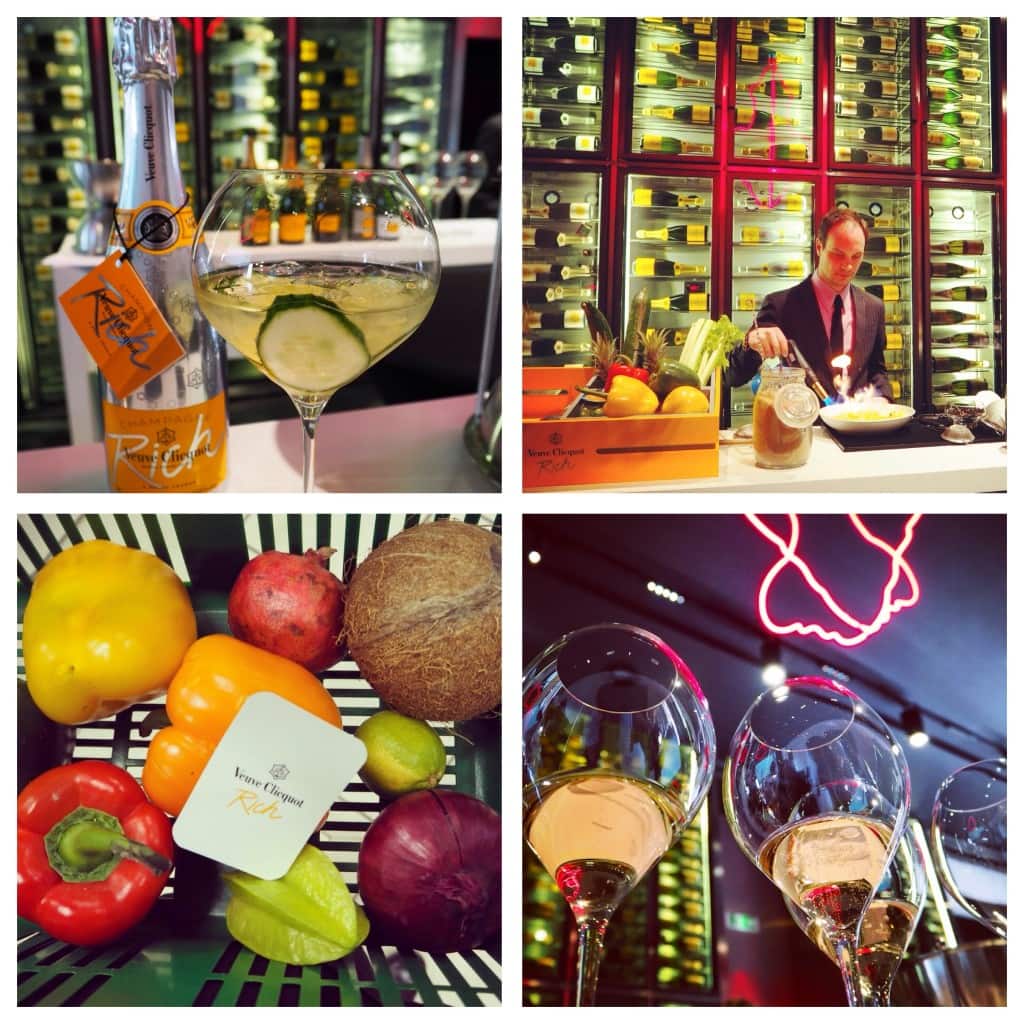 Dinner is served: After a hectic regime of champagne tasting, we ended the day in the splendour of the grand dining hall. Each course of out delectable supper was accompanied by champagne pairings, naturellment.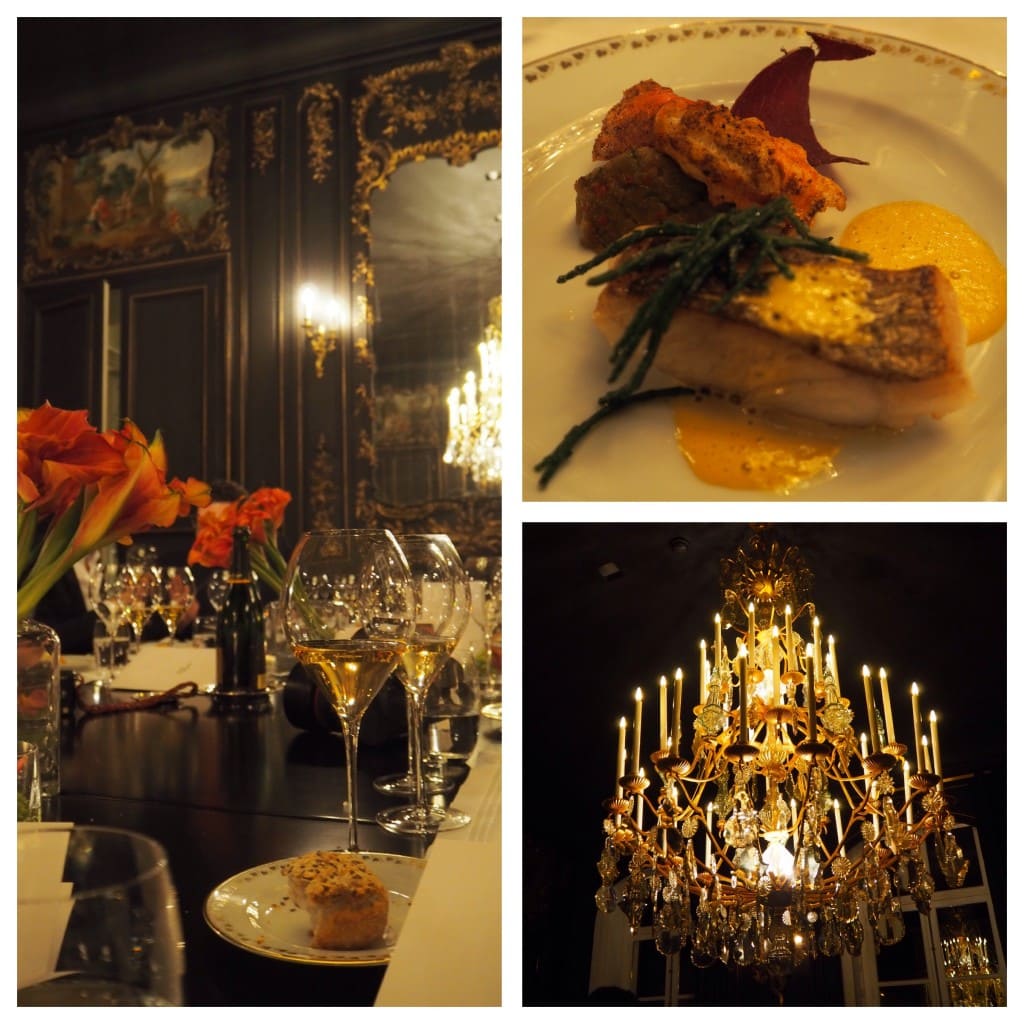 Spring – Task 2: Trip to Paris for Fashion Week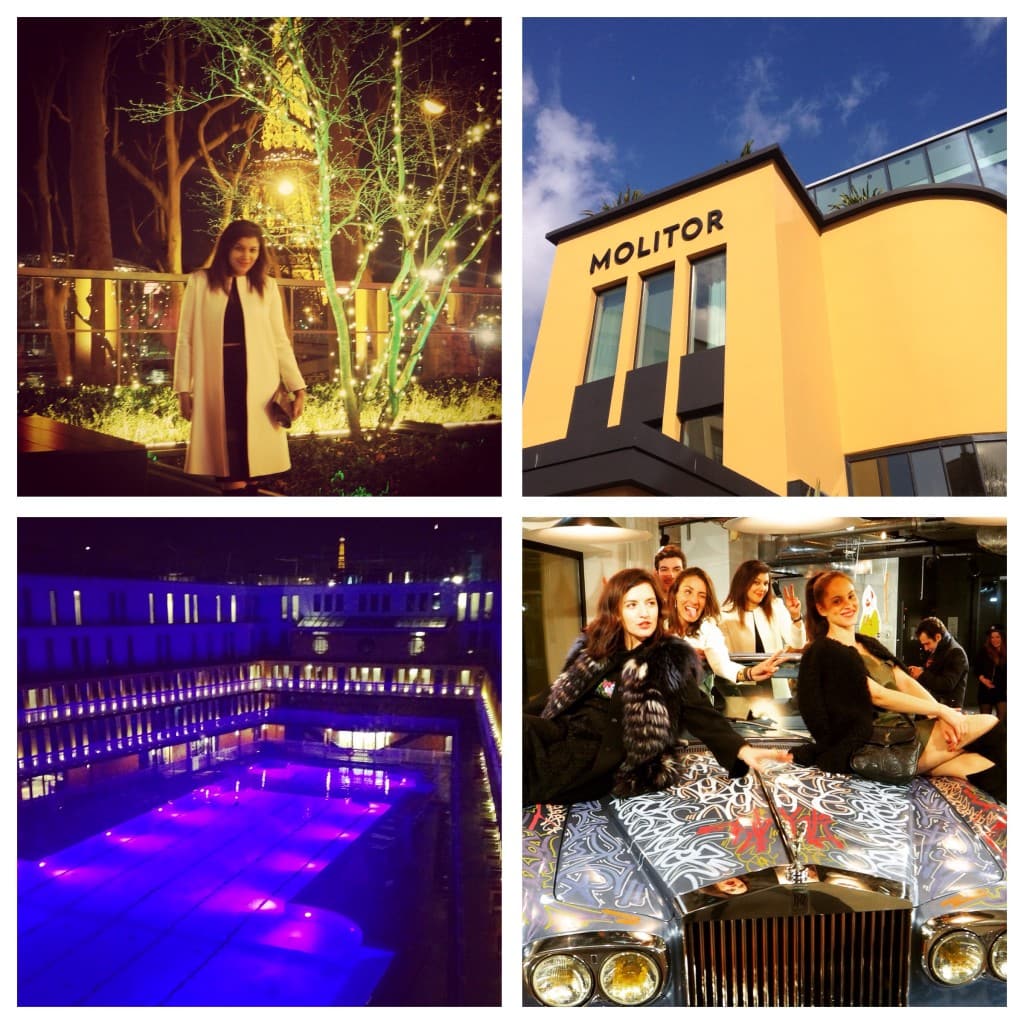 Above: For the second part of the task we were driven back to Paris, just in time for fashion week. We stayed at Molitor Hotel, famed for it's avant garde, curated, modern-art and it's use of the signature VC gold colour in it's interiors.  Bottom right – Me and fellow ambassadors hang out in the graffitied Rolls Royce on route to Snoop Dogg's Fashion Week Party.
And Below: The party continues into the small hours at Parisian exclusive night club Matignon.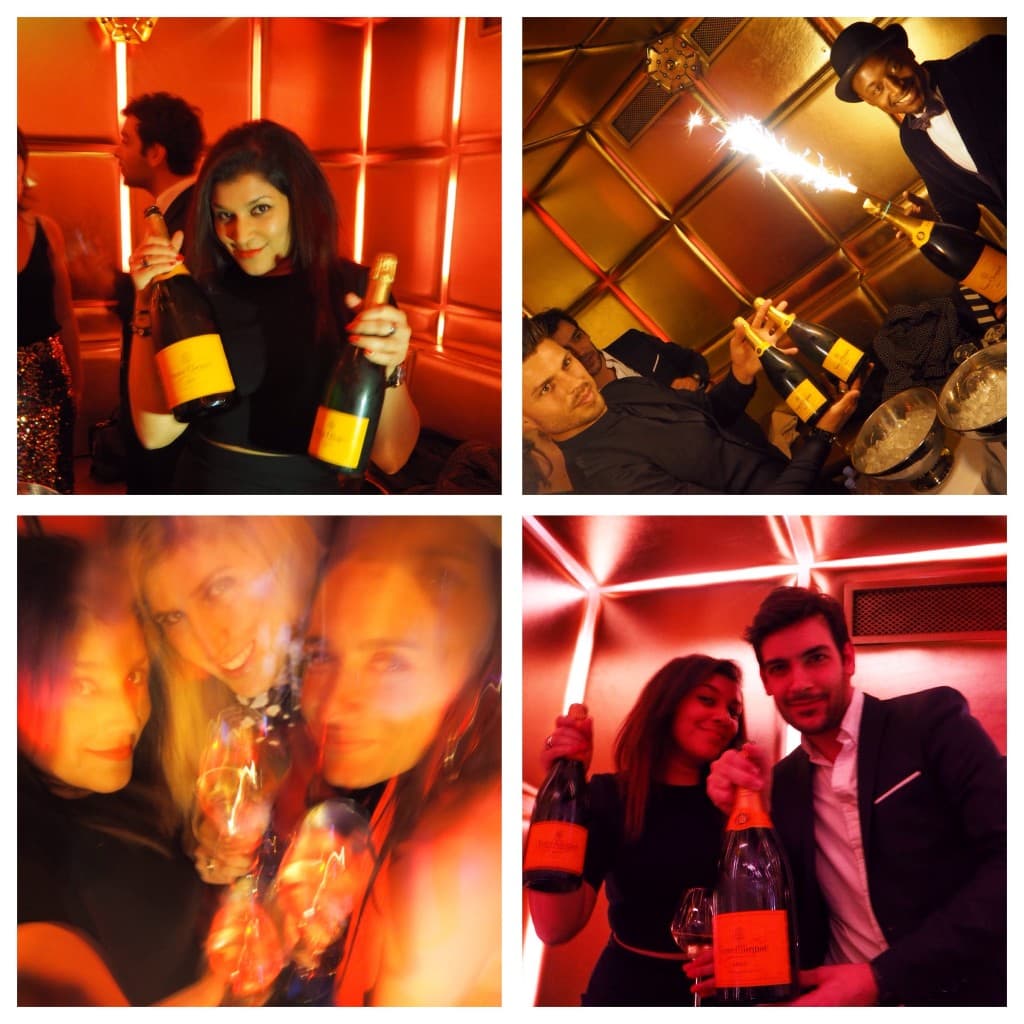 Summer – Task 3 – Party Season
As a kick start to the summer party season, I was very lucky to be invited to some fabulous A-list soirees, in some luxury locations across the Europe. Keep scrolling to see where the VC trail took me.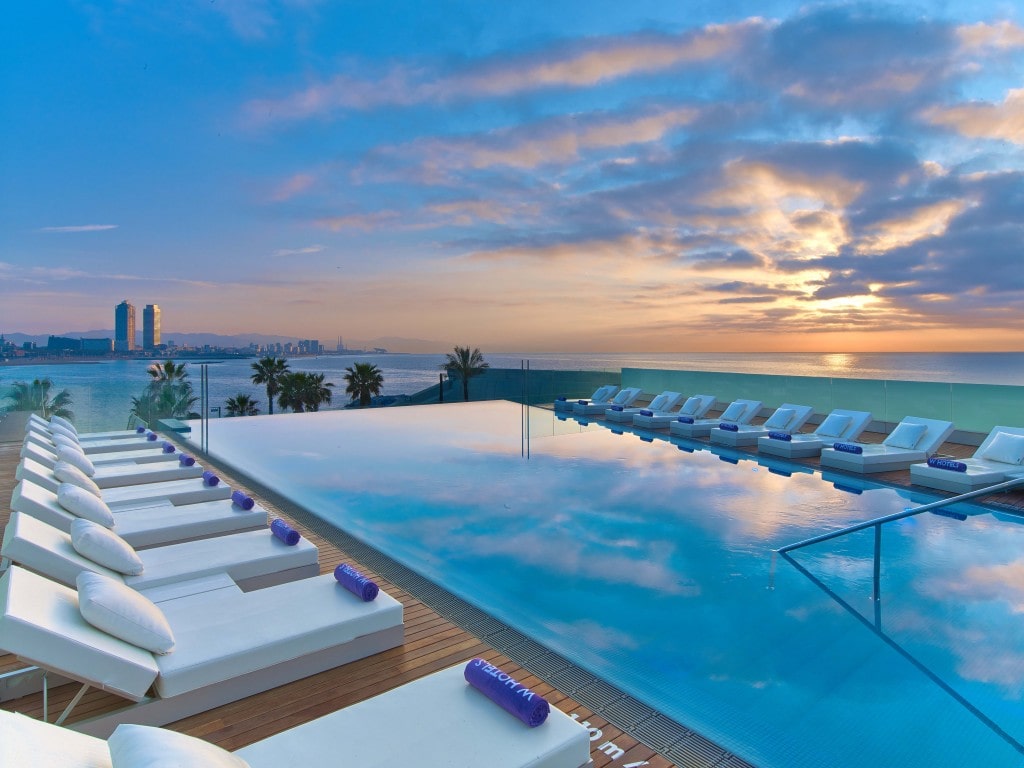 W Hotel Barcelona – First stop? Barcelona. To party the night away at the grand opening of the spectacular new pool terrace at the iconic W Barcelona.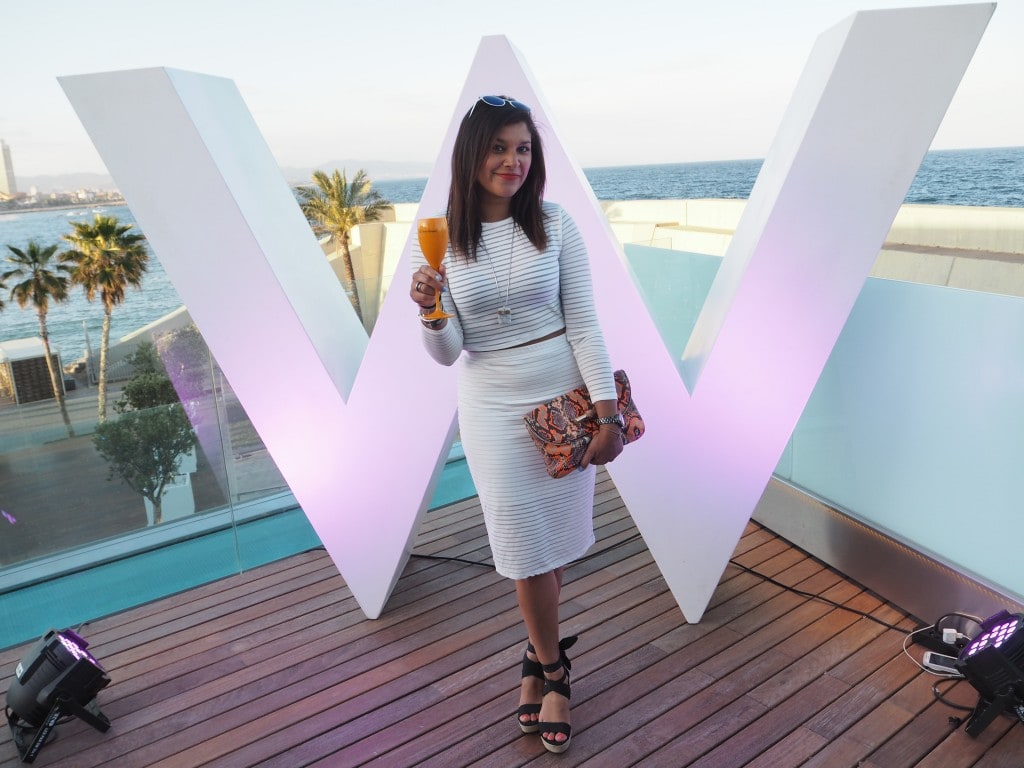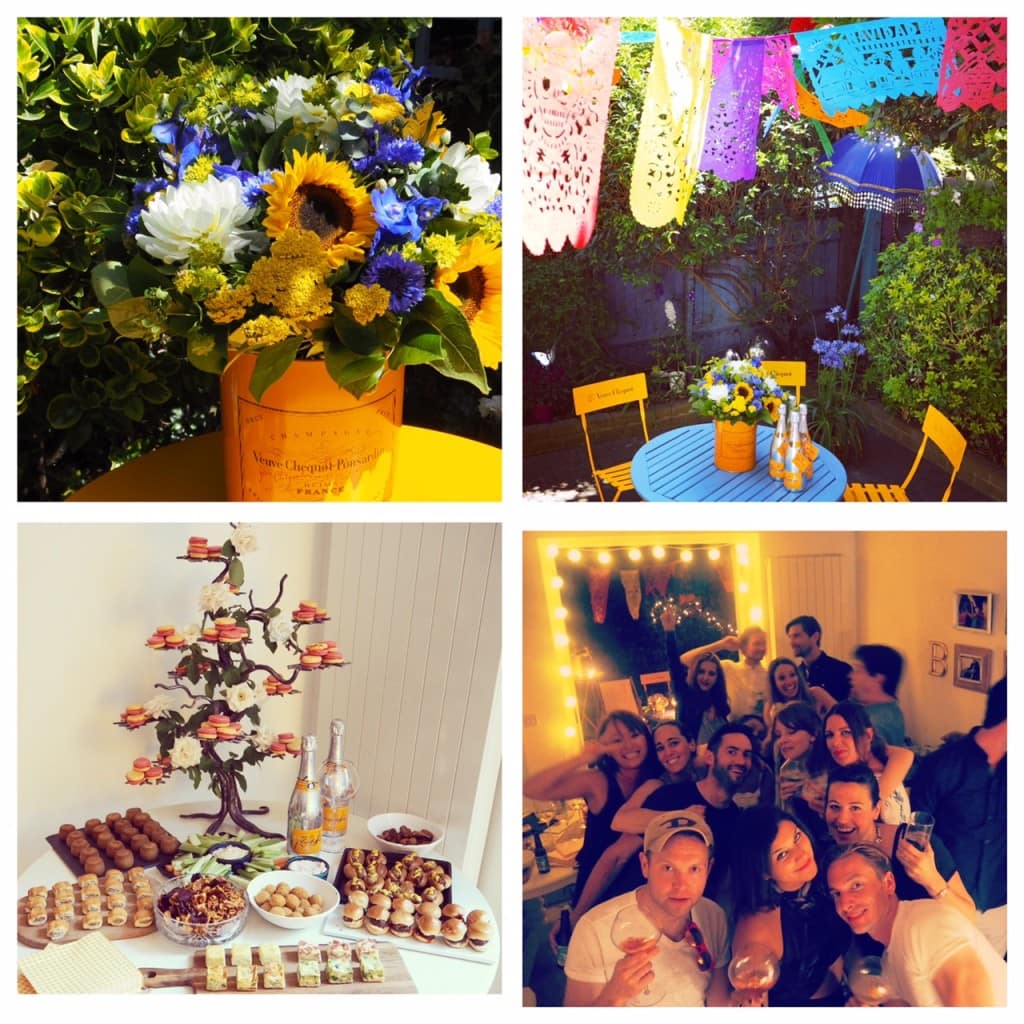 Summer – Task 4 – Veuve Clicquot Summer House Party
As the 4th task in my not so challenging schedule, VC asked me to host a Style Traveller Summer Party at Chez Rakhit, AKA my house in London. So I gathered up a troop of my most favourite fashion friends, mixologists, DJ's, chefs and generally fun people and held a mini shindig in honour of Veuve Clicquot Rich. Even the curtains at my house are VC gold, it was meant to be!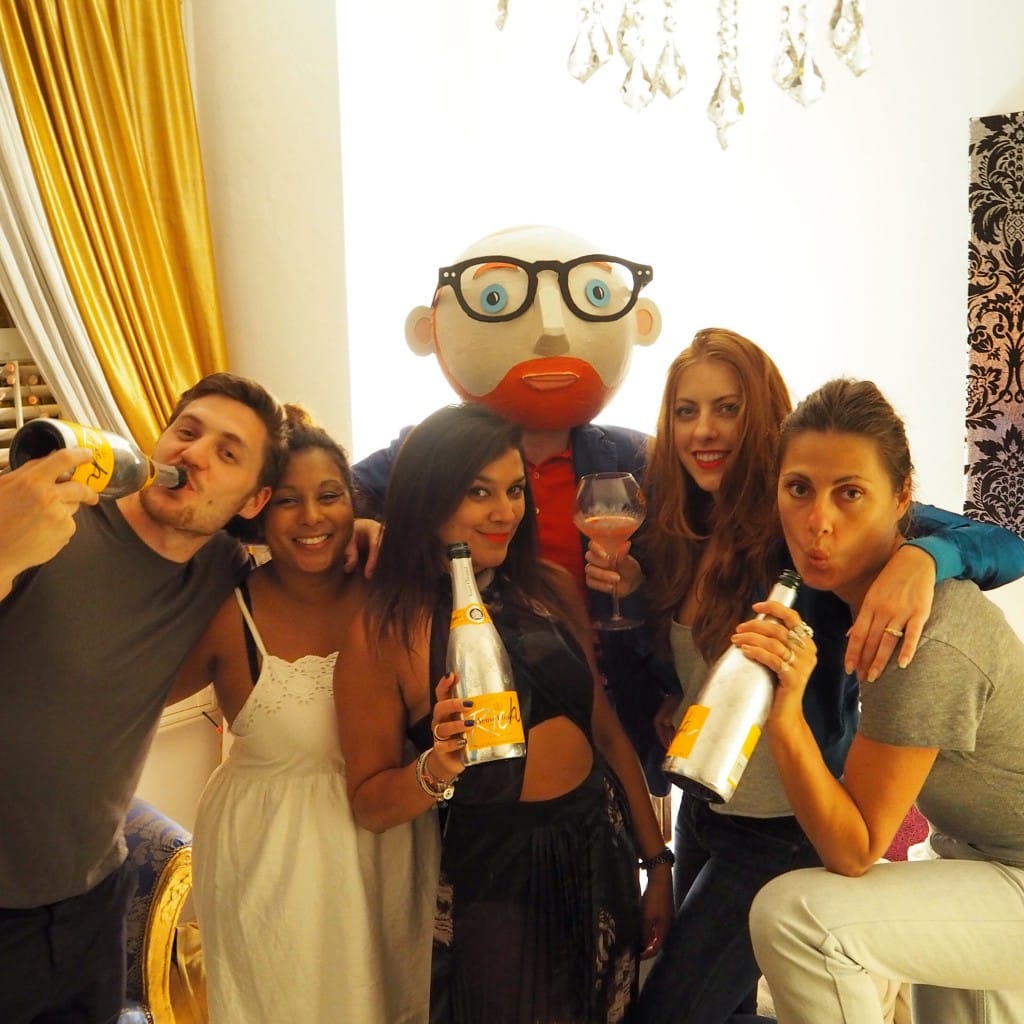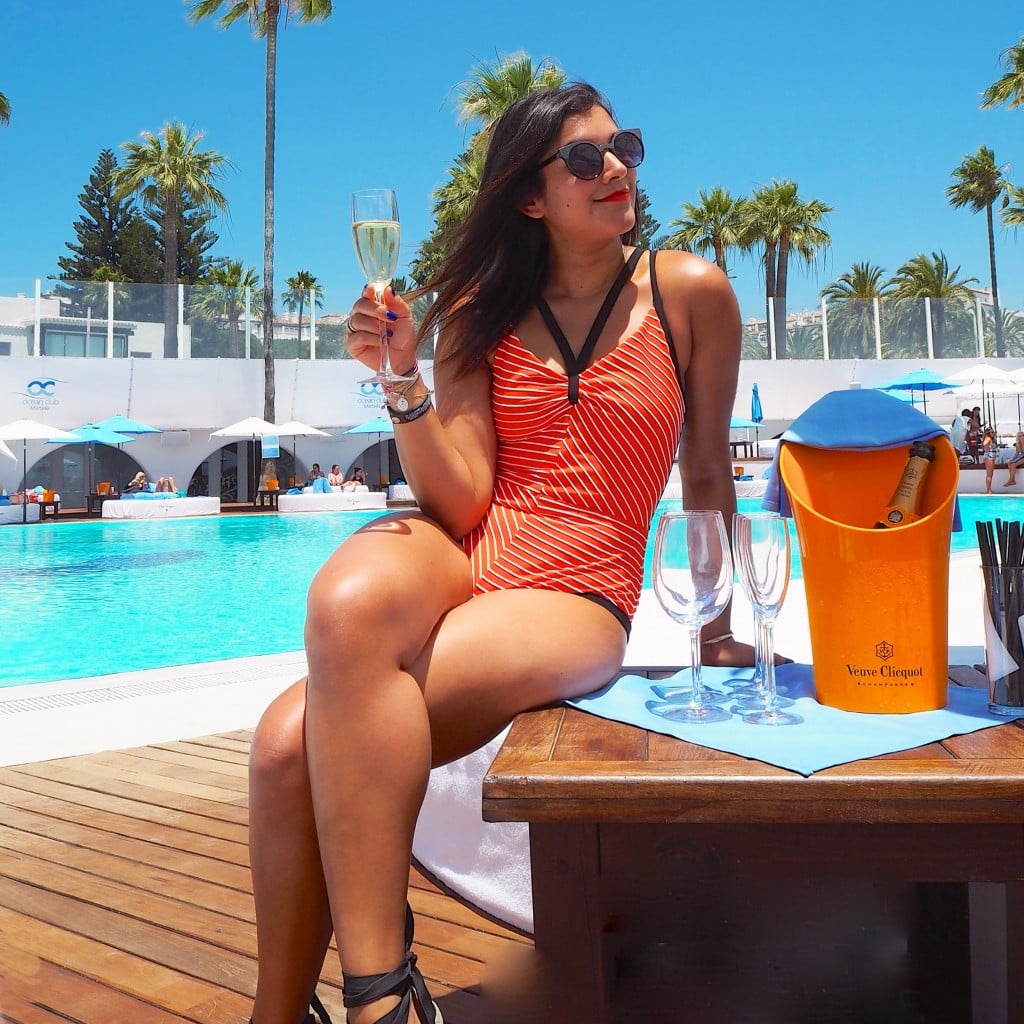 Summer Travels – Task 5 – Above, Me hanging out at Ocean Club, Marbella and below the gorgeous water terrace at the stunning Atzaro Hotel, Ibiza. Just two of the places I visited last summer.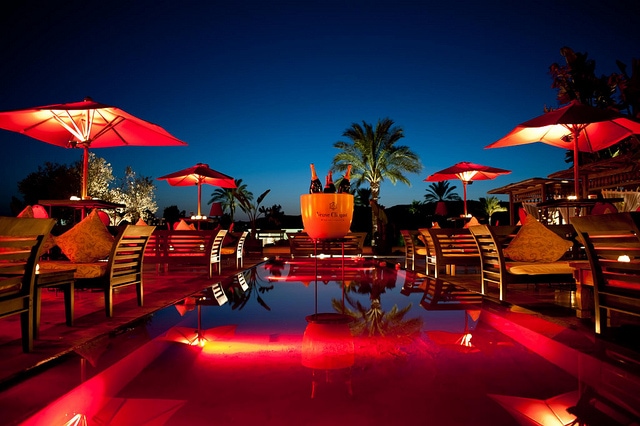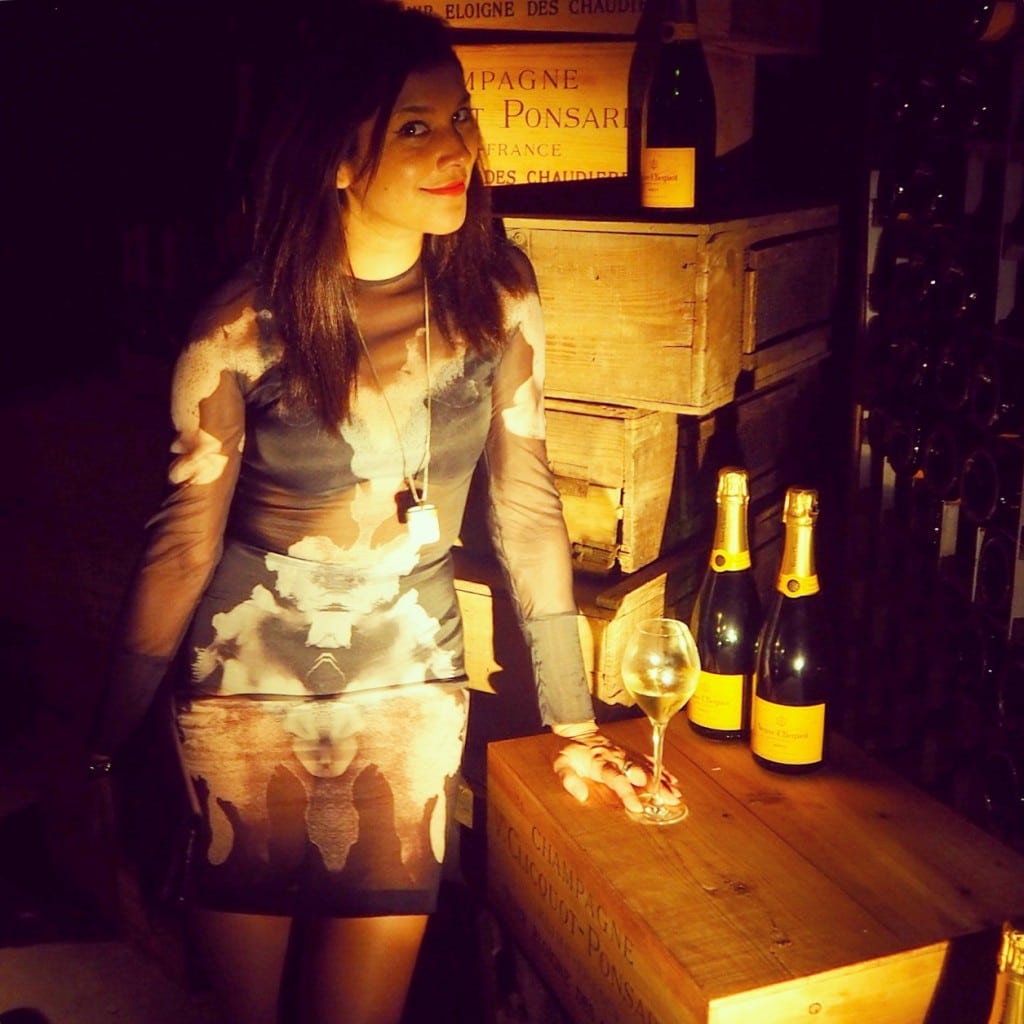 Autumn – Task 6 – Halloween
The Veuve Clicquot Halloween Party in London.
Nick Knight's, Show Studio invited some of the UK's leading talent in the art world to take over the eerie, old Central Saint Martins building in Holborn and turn it into an interactive, spooky ghost house for VC's halloween celebration. Champagne tastings in the dungeons (above) and me with fellow brand ambassador Taryn having a 'little' tipple (below).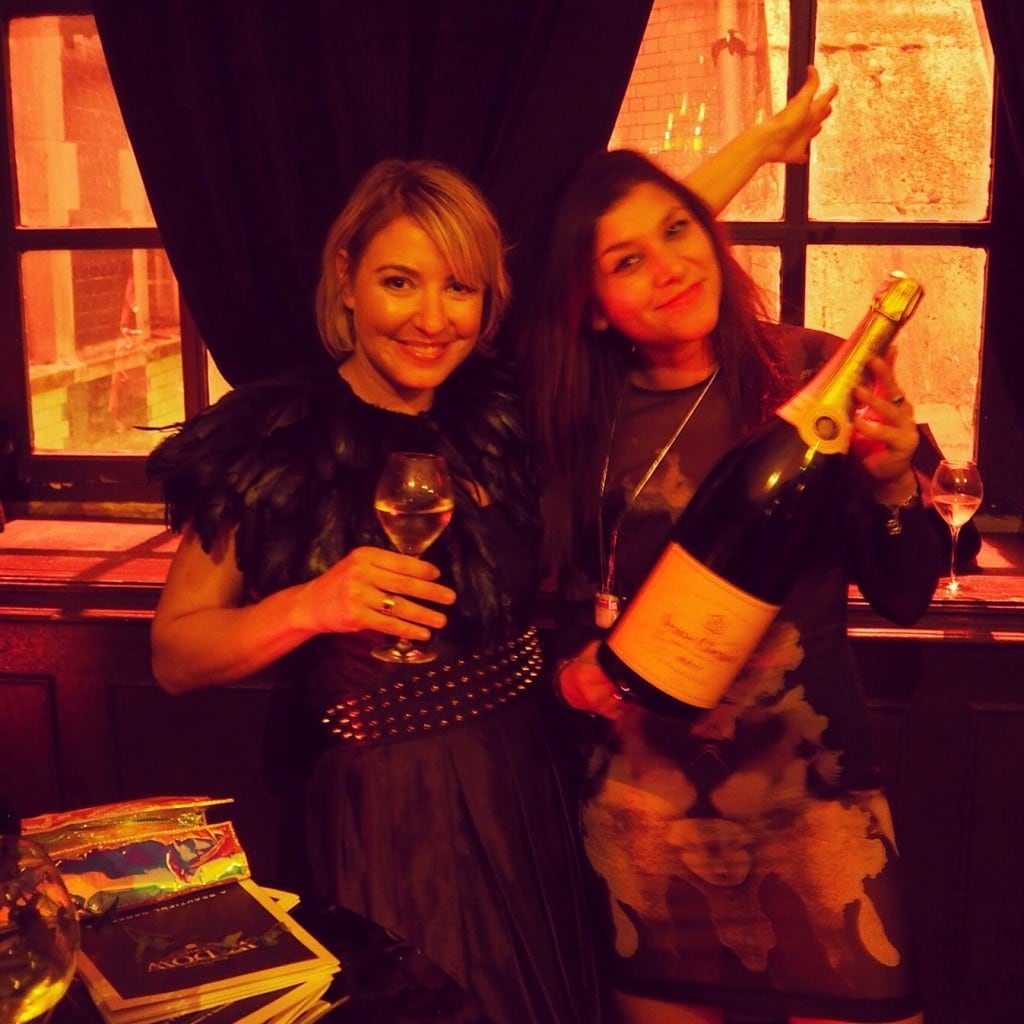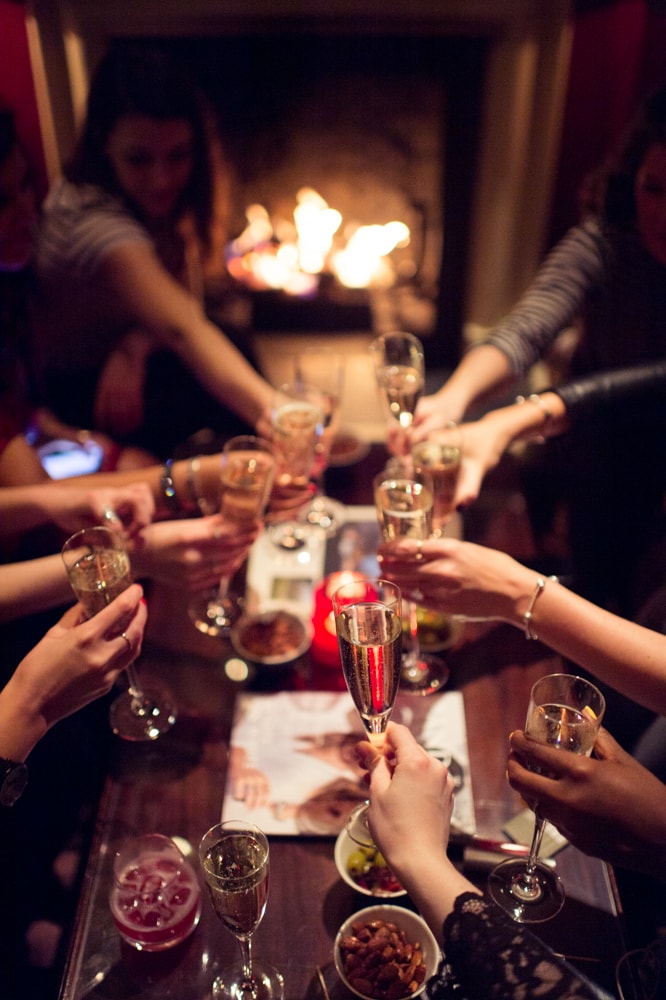 Winter – Task 7
And to end a fabulous year of travelling and indulging in the finer things in life, I was invited to join other global VC ambassadors in a New Year toast. Check out the cute vid below….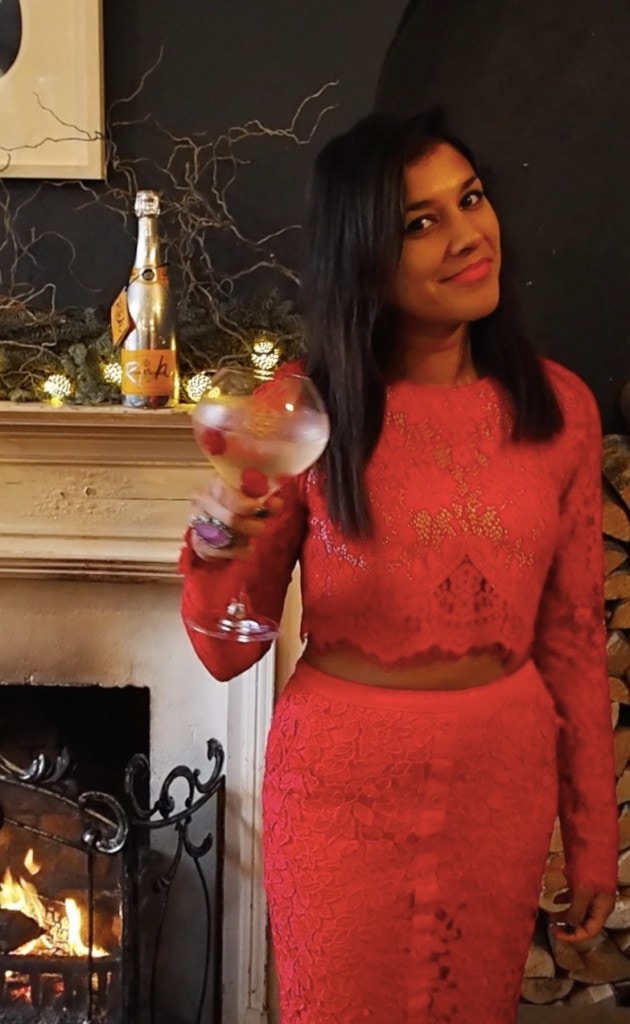 VEUVE CLICQUOT RICH HAPPY NEW YEARS.mov
Thanks Veuve Clicquot, here's to another fun filled year!
à votre santé