Queen Mary 2 – Transatlantic Fashion Week Photo Diary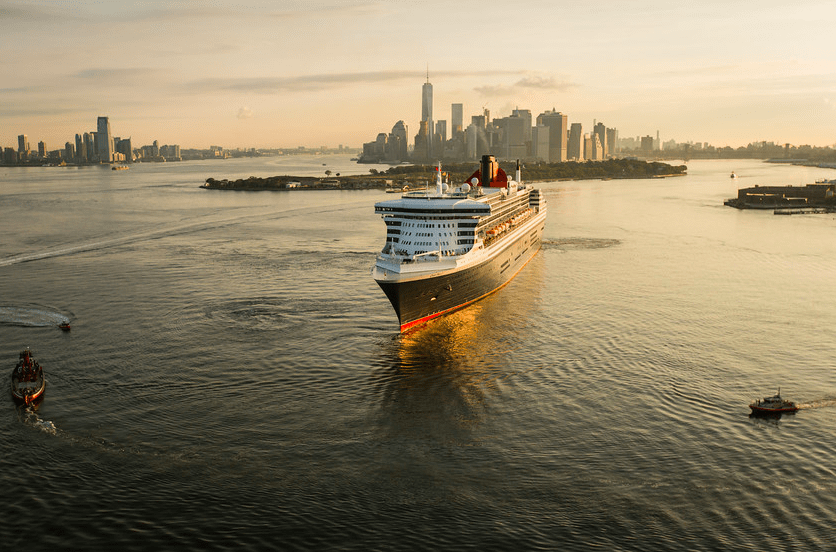 Queen Mary 2 – Transatlantic Fashion Week Photo Diary
So as you've probably noticed from the last two fashion posts, I've been on my way to New York Fashion Week in possibly the most glamourous way imaginable. This year sees the launch of Transatlantic Fashion Week, the worlds first fashion week at sea.
I was invited to review a very fashionable journey on board the Cunard – Queen Mary 2 ship, taking the six night crossing from Southampton to New York. After a week of fashion themed shows, seminars and workshops from industry leaders such as Colin McDowell and creator of NYFW Gail Sackloff, as well as all the usual activities you'd expect on board, the wonderful QM2 finally dropped us off in New York on the first night of New York Fashion Week.
Here's The Style Traveller's photo diary of the world's first transatlantic fashion week….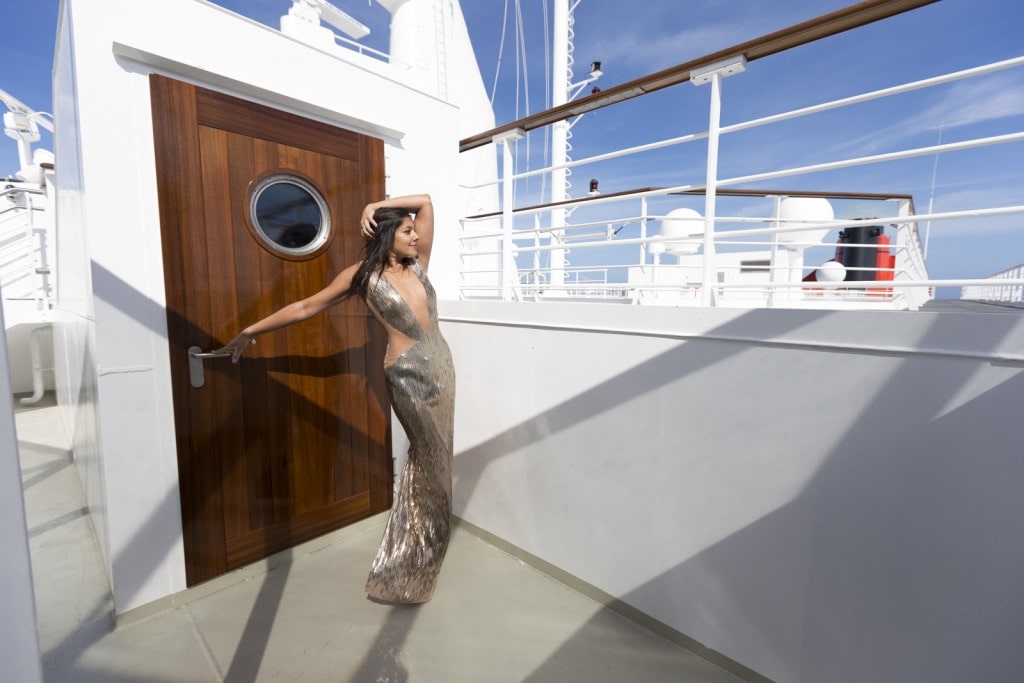 Me posing on top deck in a Julien MacDonald oscar dress, ready for the first formal ball on board.
Thanks to photographer Chris Ison for some spectacular shots!!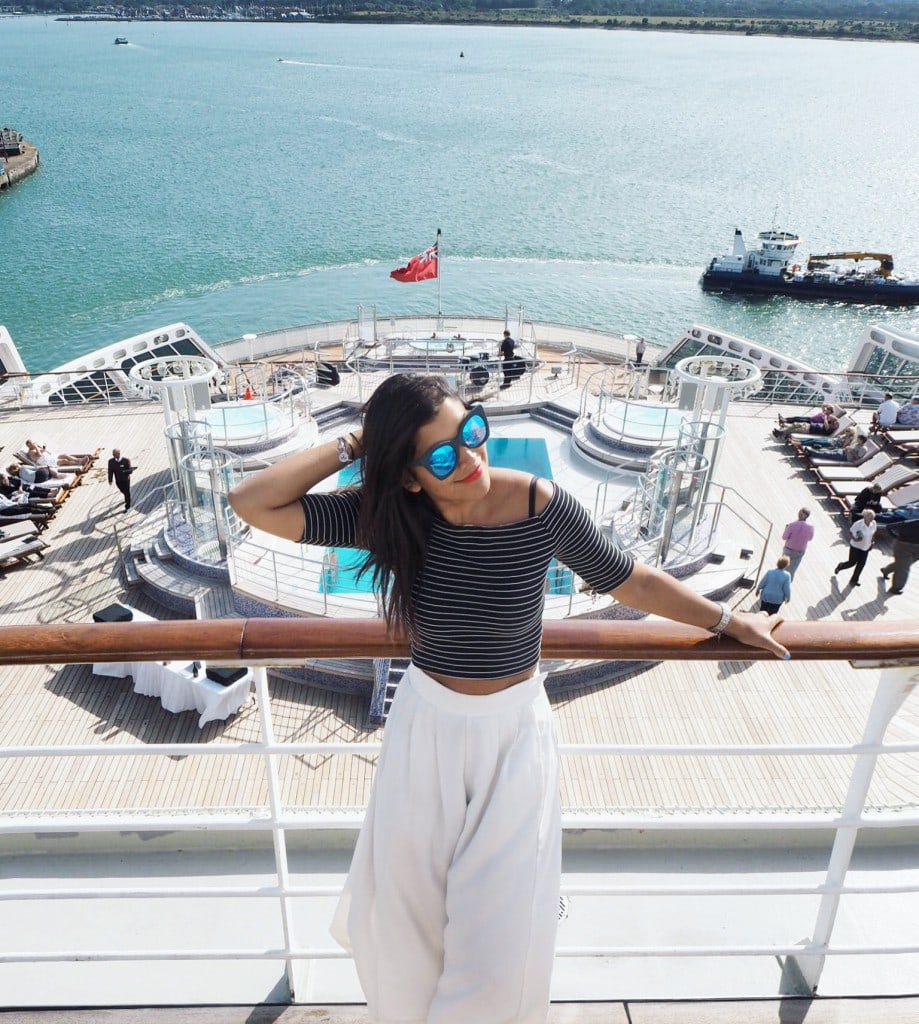 All aboard… the top deck farewell party, bye bye UK. NYC here we come….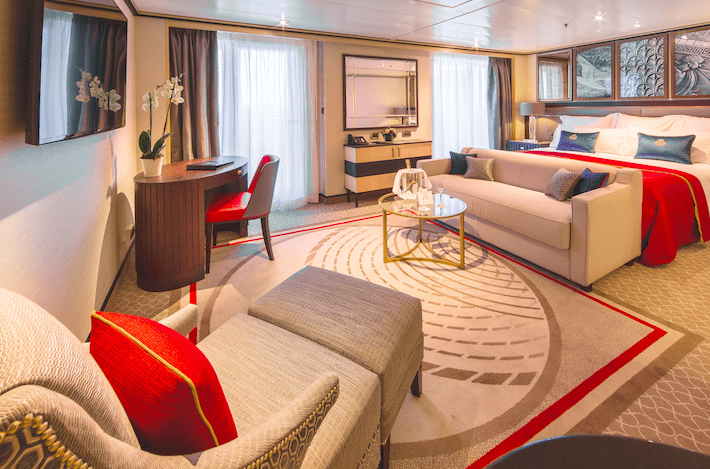 Suite dreams – The queens suite on board, the perfect place to rest your head after a full day of activities.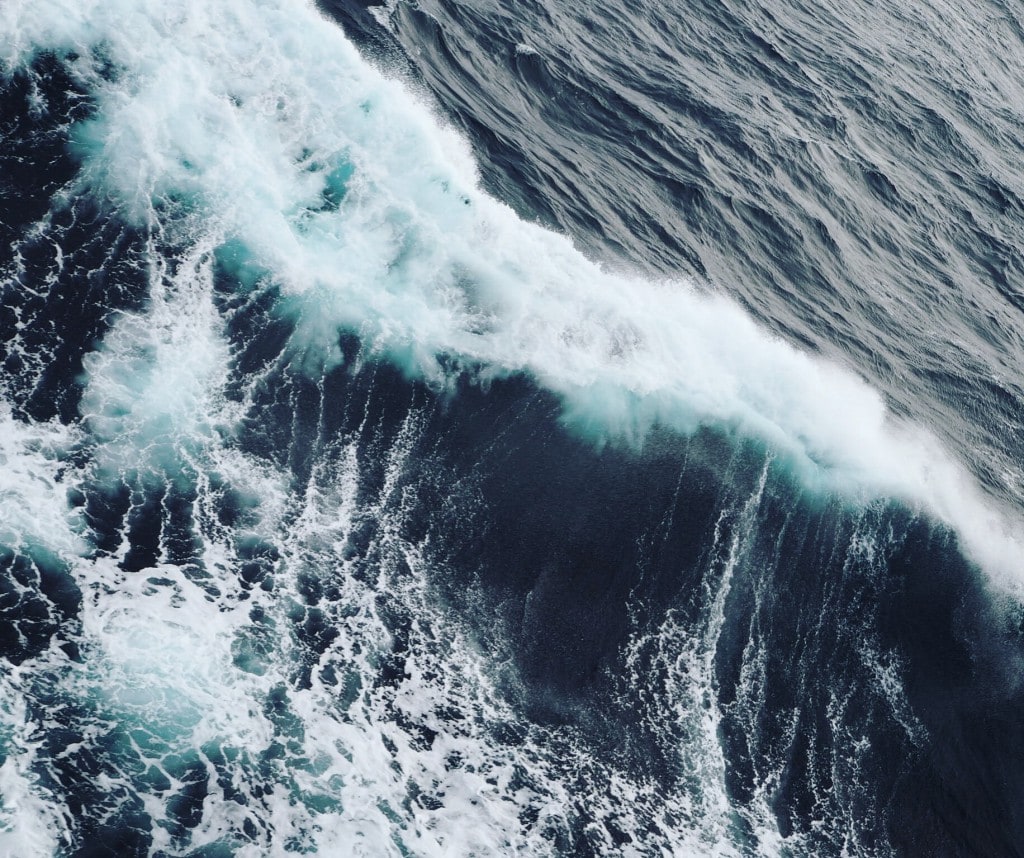 The waves provide a spectacular backdrop to every day.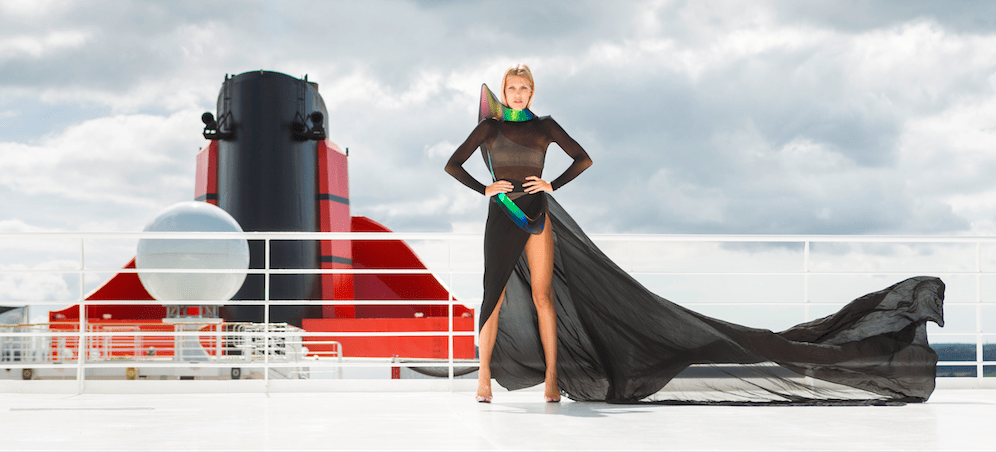 Transatlantic Fashion Week
The itinerary was packed full of fashion related activities, from shoots and catwalk shows on board, to talks and workshops all day long. But you are invited to dip in or out of whichever activities take your fancy. Above – professional shoot with model wearing a beautiful creation from one the Royal College of Art's masters fashion graduates.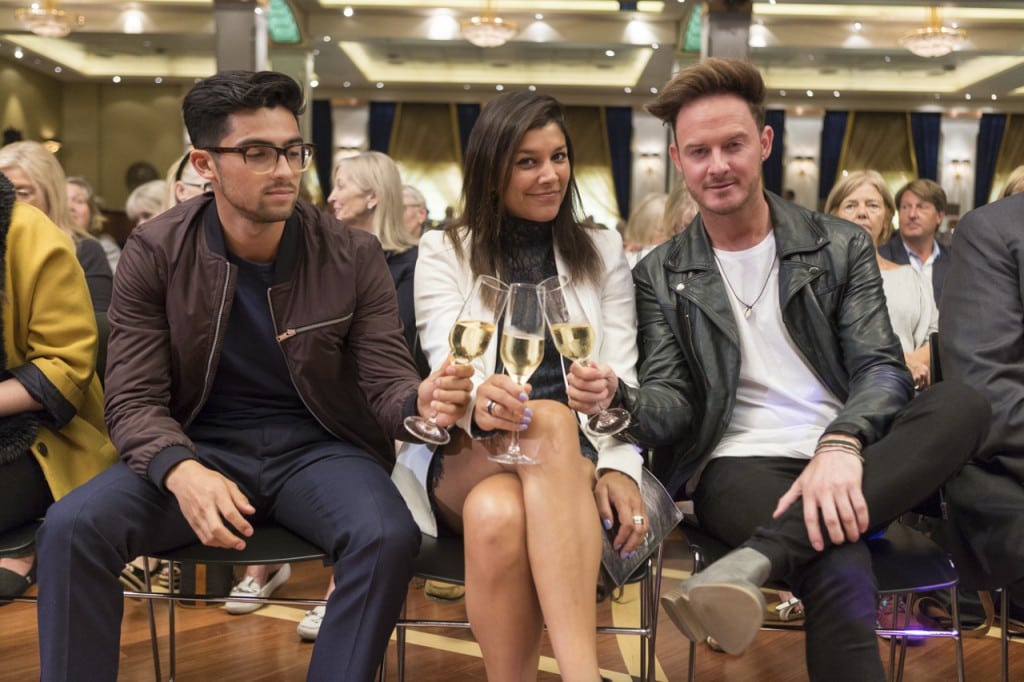 Left to right: fellow blogger @joeyLondonStyle, me and TV presenter Phil McHugh on the FROW.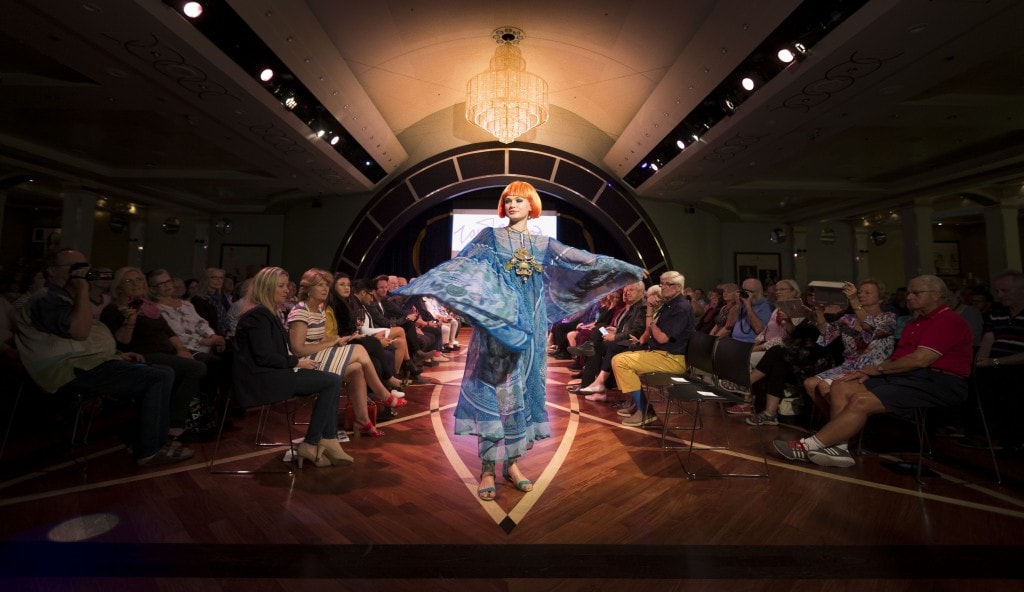 The model takes a turn at the Zandra Rhodes fashion show.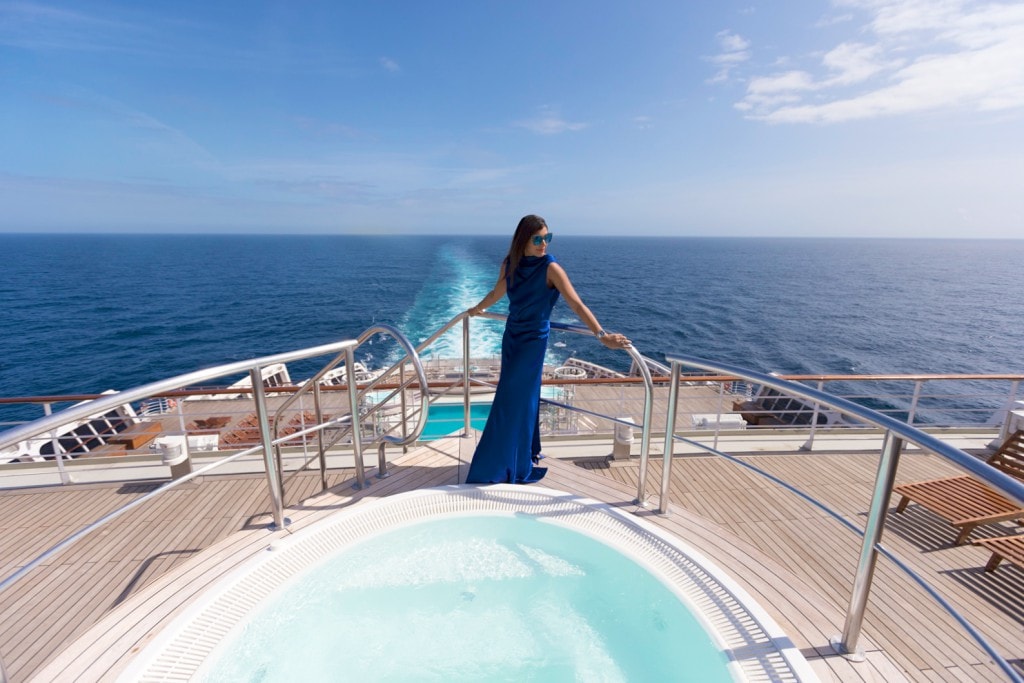 I managed to fit in a little time on board to do a couple of photo shoots too.
The first of three formal nights in the ball room, me and gang with Dame Zandra Rhodes in the centre.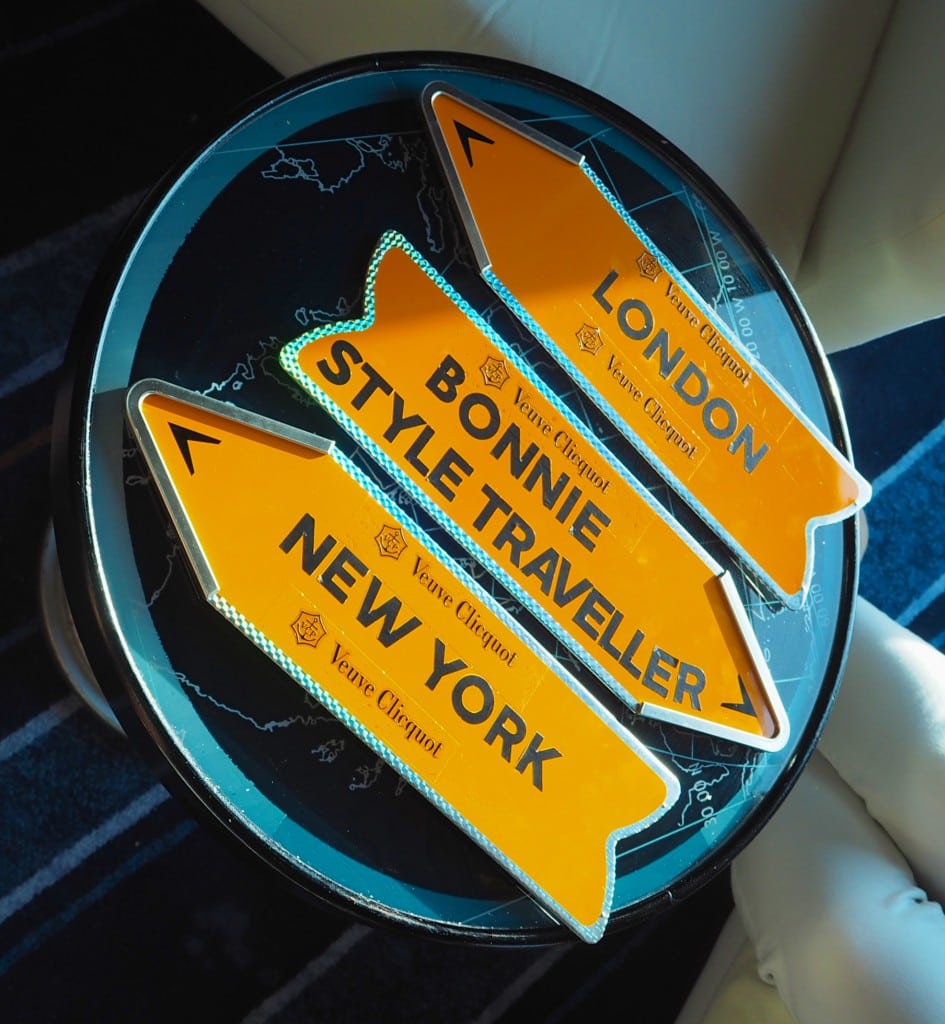 I think the London sign is pointing the wrong way…oops!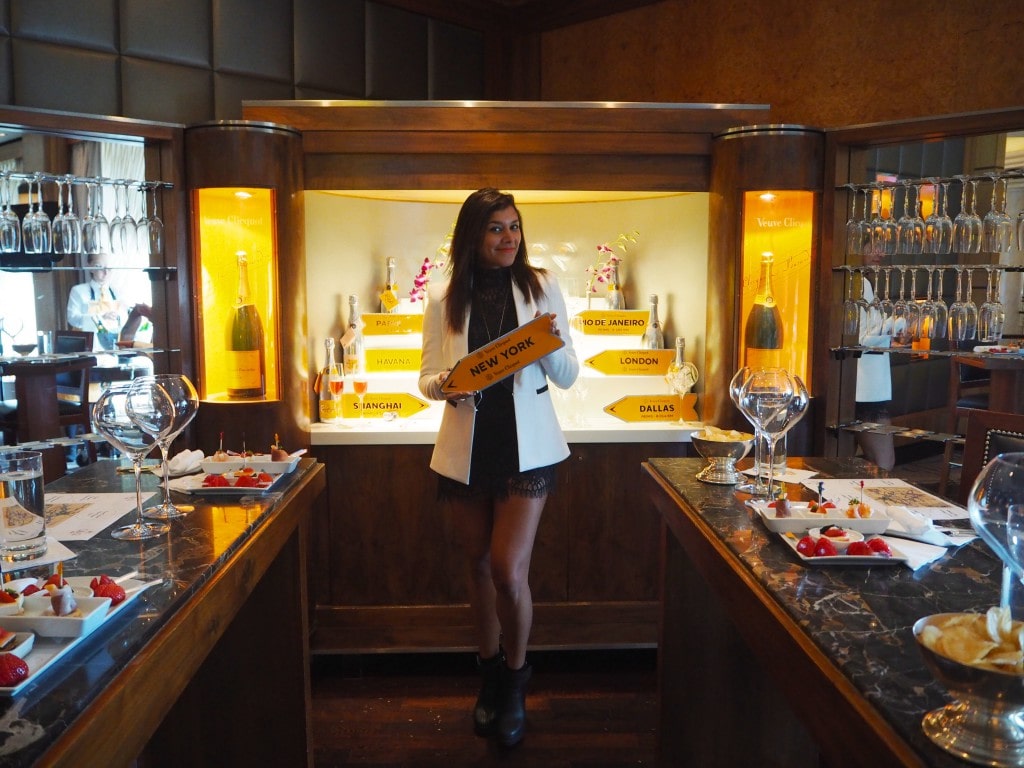 On board activities…
One of my favourite activites on board was the Veuve Clicquot champagne tasting…hic!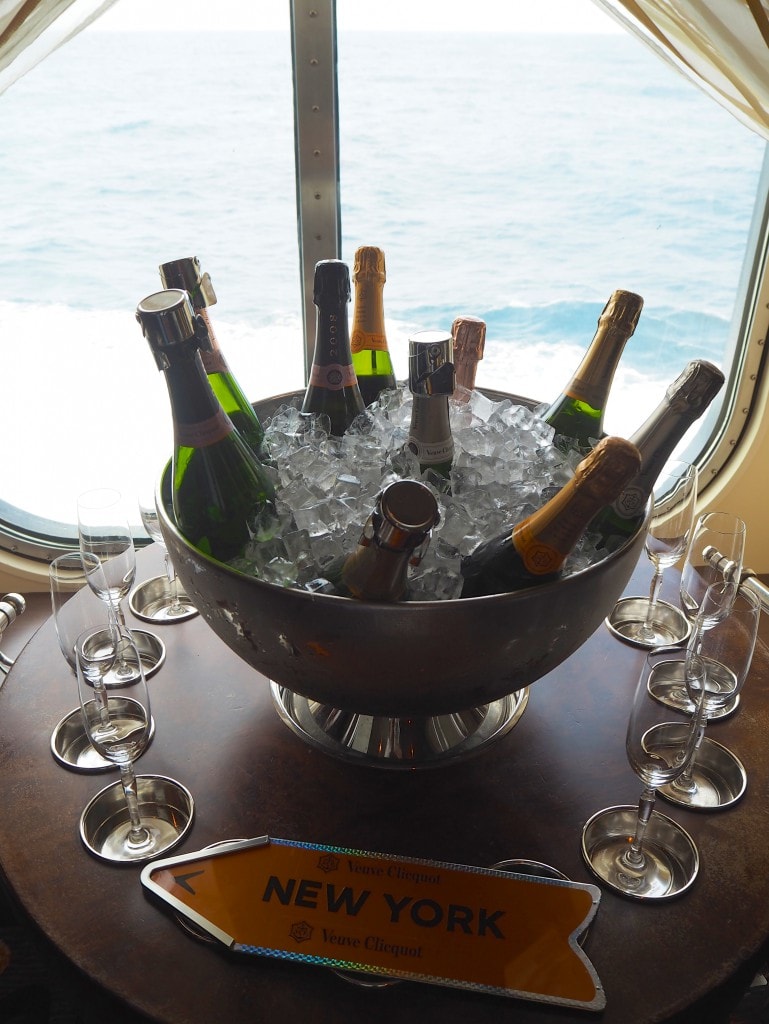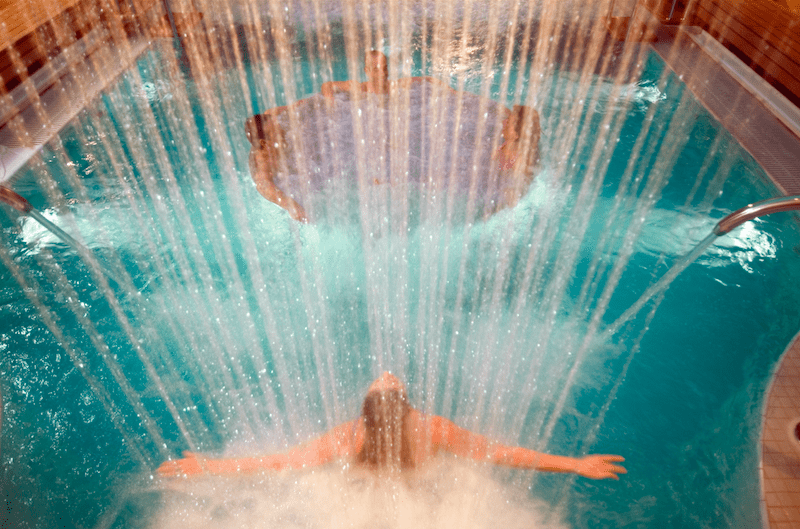 And relax…
I loved the on board spa which was owned by luxury US spa brand Canyon Ranch.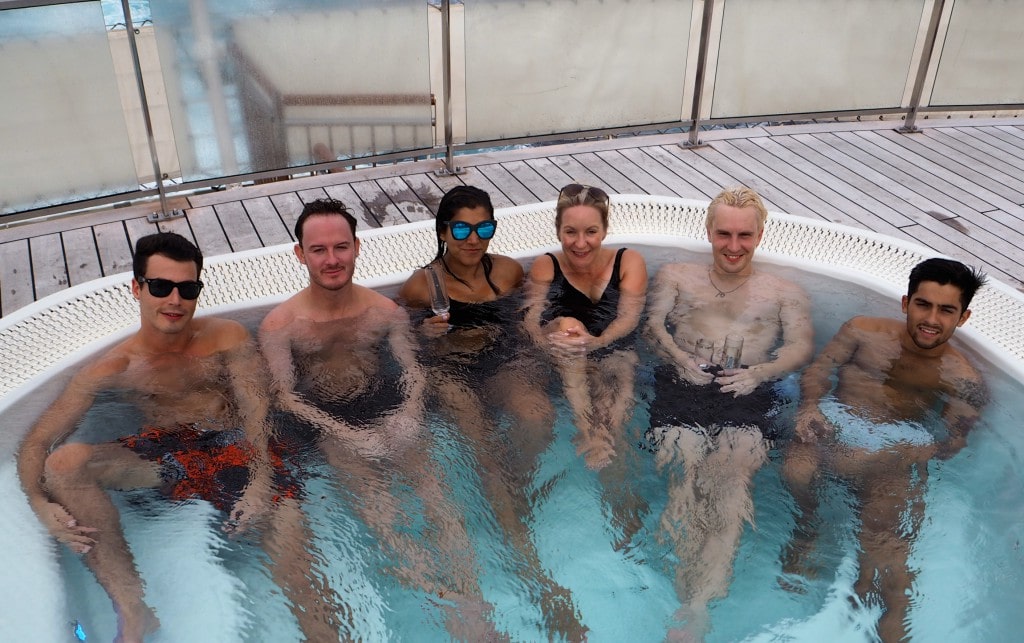 A little time for the team to relax in one of the many hot tubs on deck.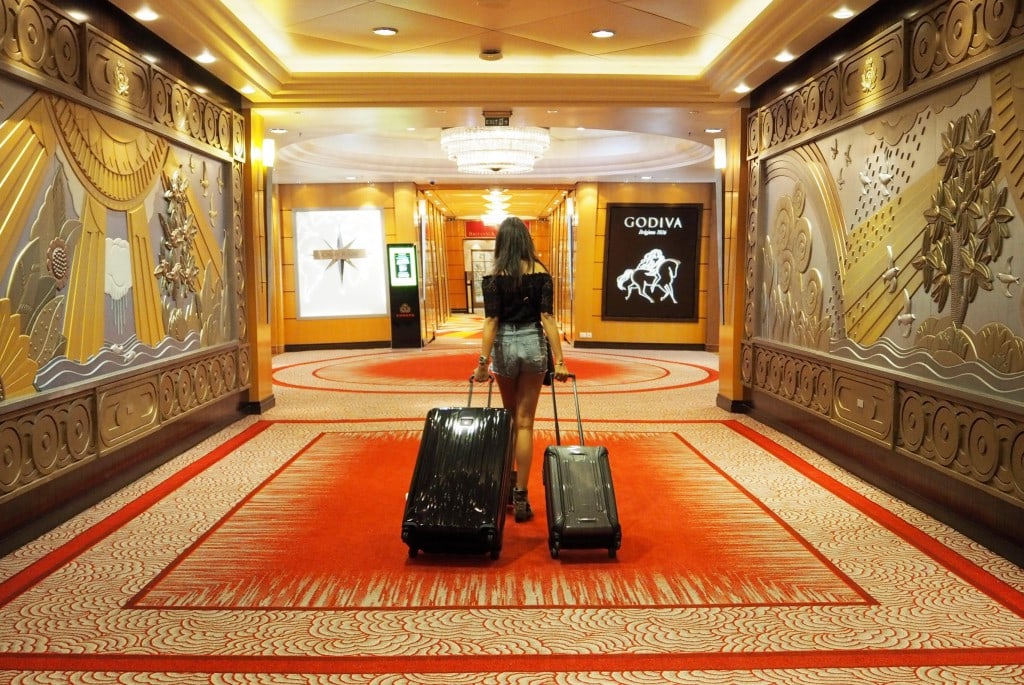 Last day on board, me getting ready to leave with my Tumi monogrammed cases.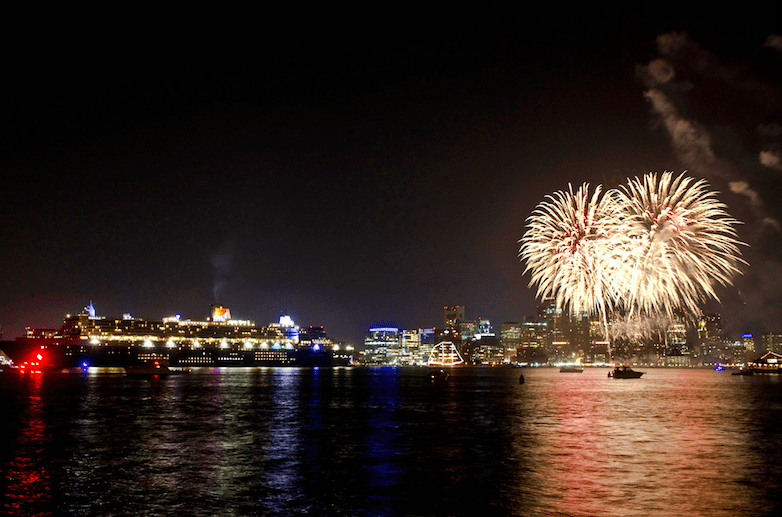 New York New York!
On the final night of the trip we sailed into Brooklyn to see the classic Manhattan skyline looking picture perfect.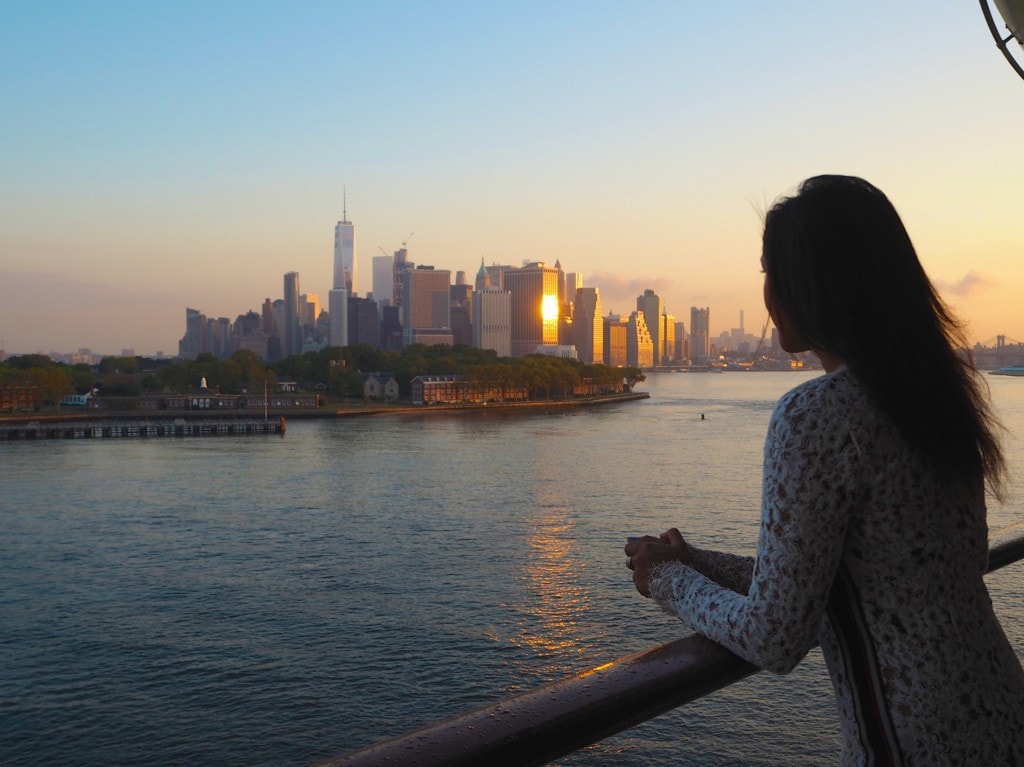 Me looking out over the Manhatten Skyline at sunrise as we sail into the city. So romantic.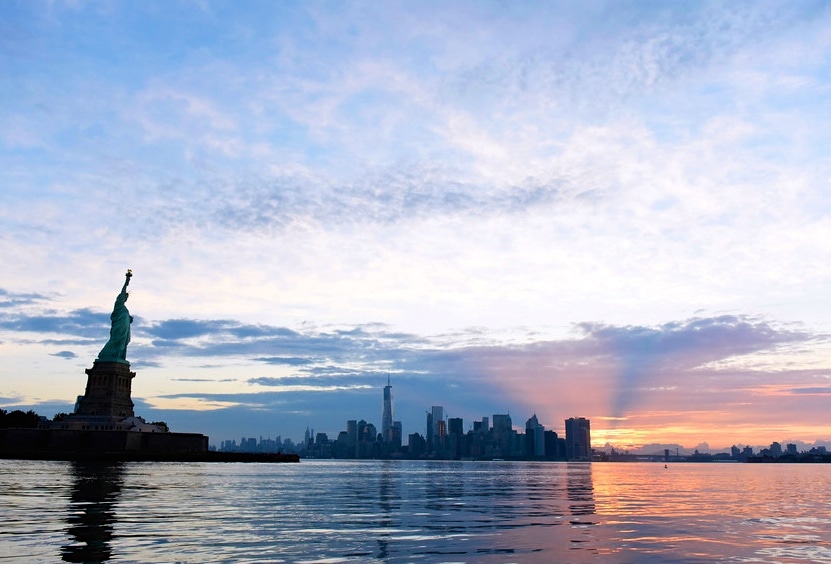 Oh hi… Spectacular views of Liberty as we dock.