Monaco – 48 hrs as a Millionaire in Monte Carlo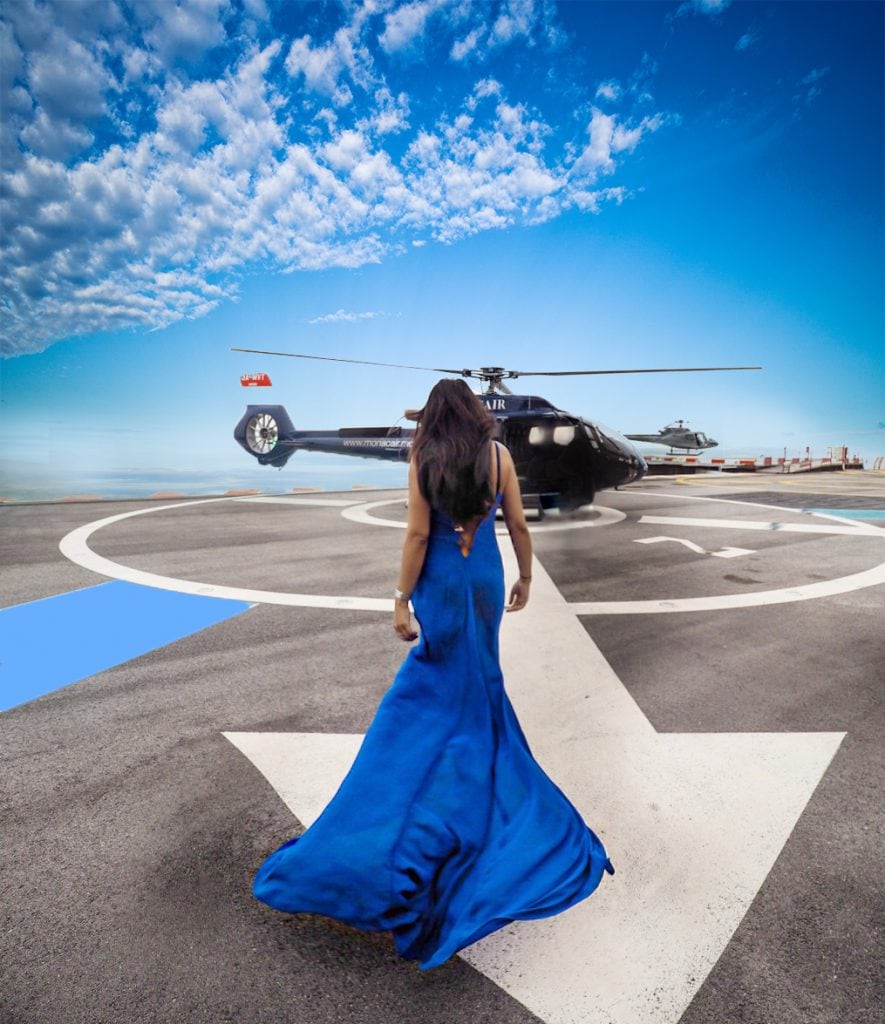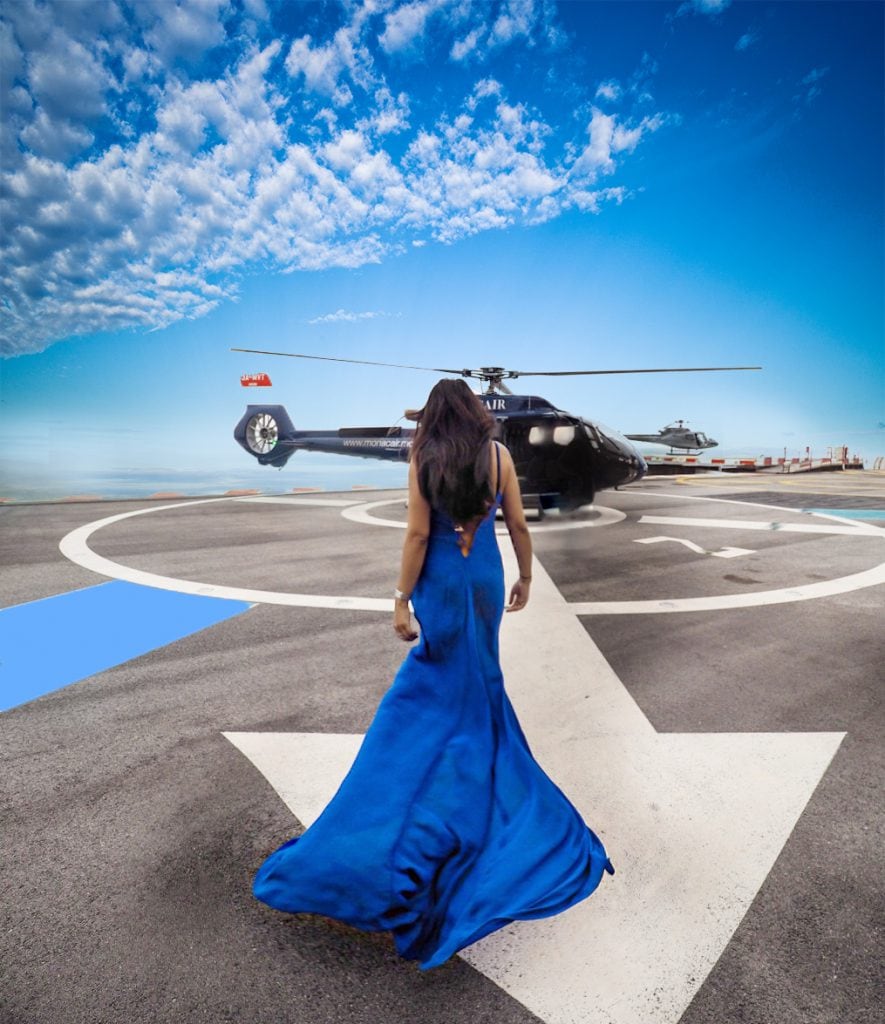 Monaco – 48 hrs as a Millionaire in Monte Carlo
Where? Monte Carlo, Monaco
When? May 18
Why? When the gorgeous guys at Style Lab asked me if I'd be interested in spending the weekend in Monaco and samplling some incredible luxury experiences, it didn't take me long to decide.
From flying in on a helicopter with Monacair, to spending a glorious day on board a stunning Riva yacht courtesy of Monaco Boat Service, to dining at the truly splendid Rampoldi Restaurant, which is rumoured to be one of Prince Albert of Monaco's favourite restaurants, and so much more. The whole experience was beyond decadent and mind blowingly fabulous! Keep scrolling to see what I got up to.
Here's my Style Traveller guide to spending 48 hours in Monte Carlo as a millionaire…
Opening image – me arriving into Monaco on board a Monacair helicopter wearing a Lazul dress.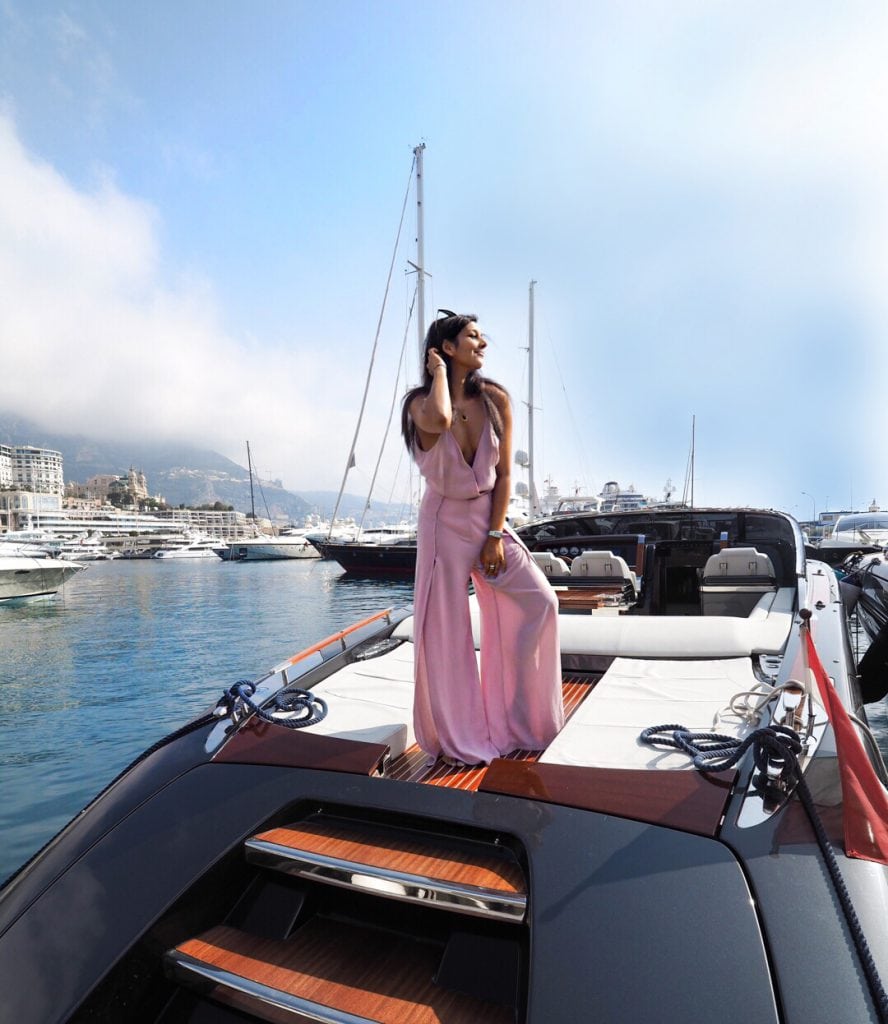 Say the words Monte Carlo and images of indulgent luxury, helicopters, yachts, fine dining, casinos, designer shopping and pampering spa treatments are just a few of the activities that spring to mind. So when the Style Lab invited me to Monaco to experience the ultimate millionaires lifestyle in one weekend, I thought it only right to investigate further, for research purposes only of course and deliver my findings to you in this weeks blog post!
So here's a break down of the ultimate luxury lifestyle experiences to be had in Monaco. And how I spent my lavish 48 hours in the beautiful principality.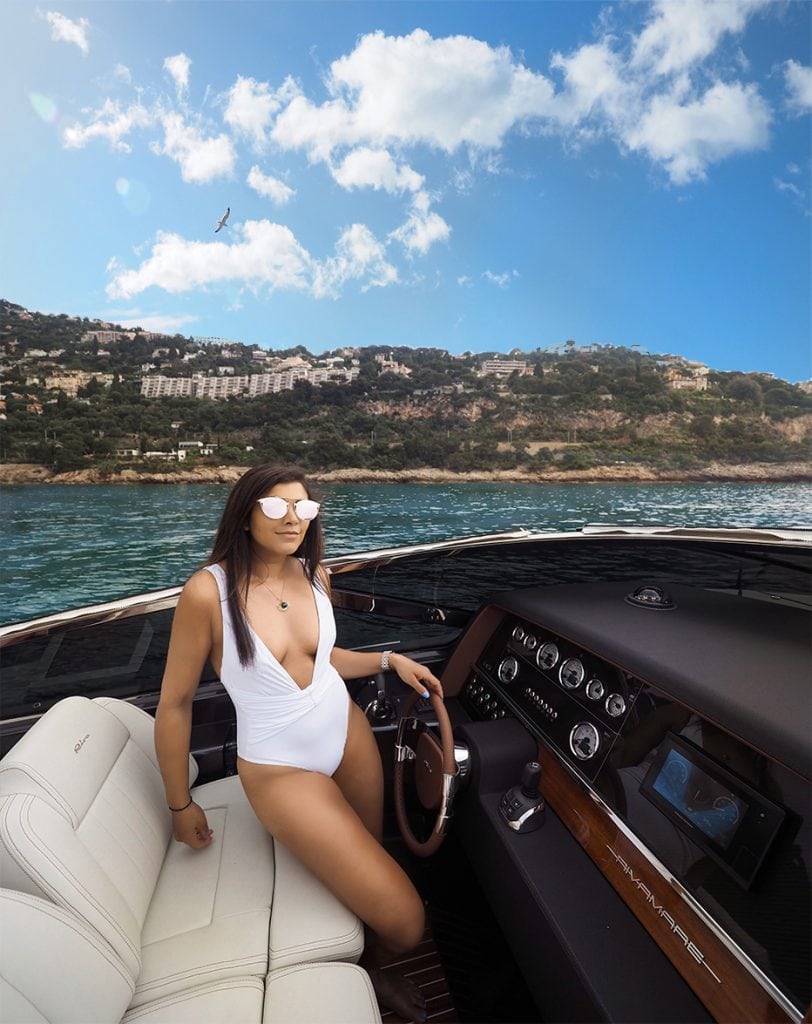 Monaco Boat Service & Riva Yachts Charter
Monaco Boat Service (MBS) started in 1959 and is the exclusive Riva boat dealer for France and the Principality of Monaco. It is home to some of the world's most beautiful boats.
A Riva Yacht, with its wood panelling, luxury interiors and retro styling is one of the sailing worlds most treasured and beautifully designed vintage-inspired boats.
No stranger to famous passengers Riva owners have included Sean Connery, George Clooney, Claudia Schiffer, Sophia Loren, Brigitte Bardot, Kings, Queens and Sultans. Princess Grace of Monaco was famously gifted a beautiful 'Aquarama' as a wedding gift from designer and innovator Carlo Riva.
MBS offer daily and weekly chartering services. We sailed on a Rivamare yacht, purchase prices start from 1 million Euros and chartering starts from around 5000 Euros per day. I'm sold! I wish :)
Above a Bonnie wears white swim suit from Asos pretending to be captain!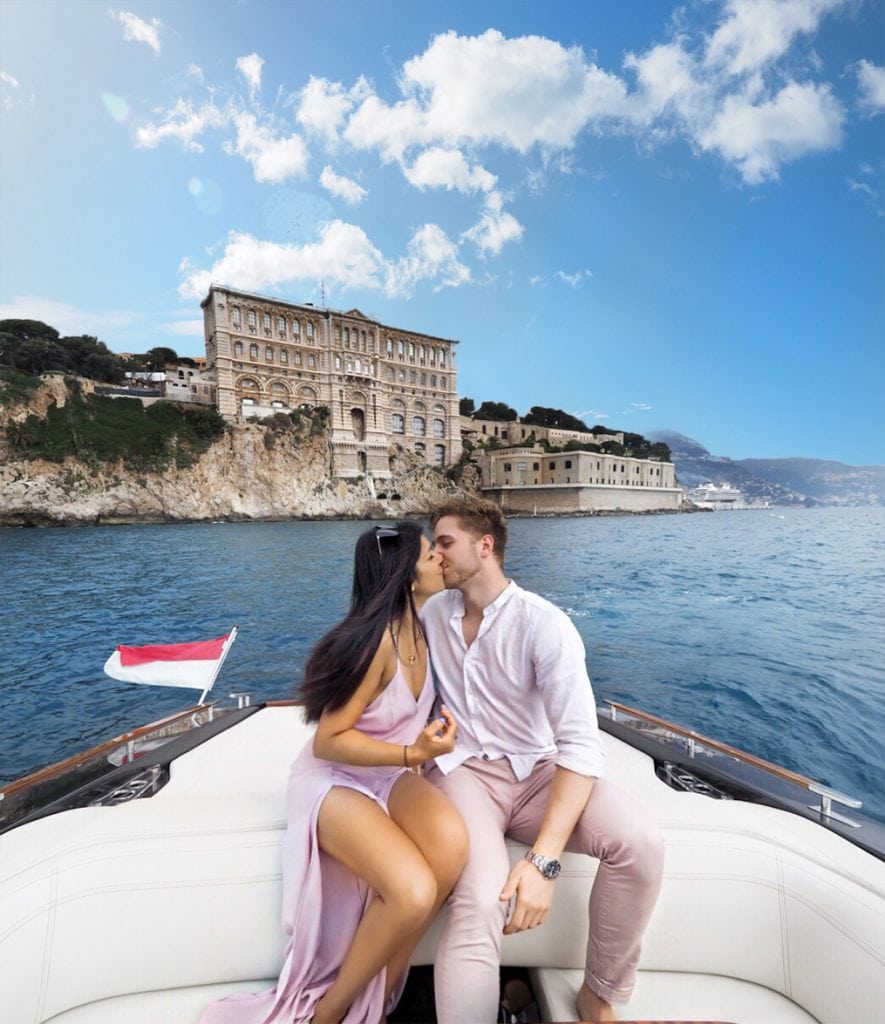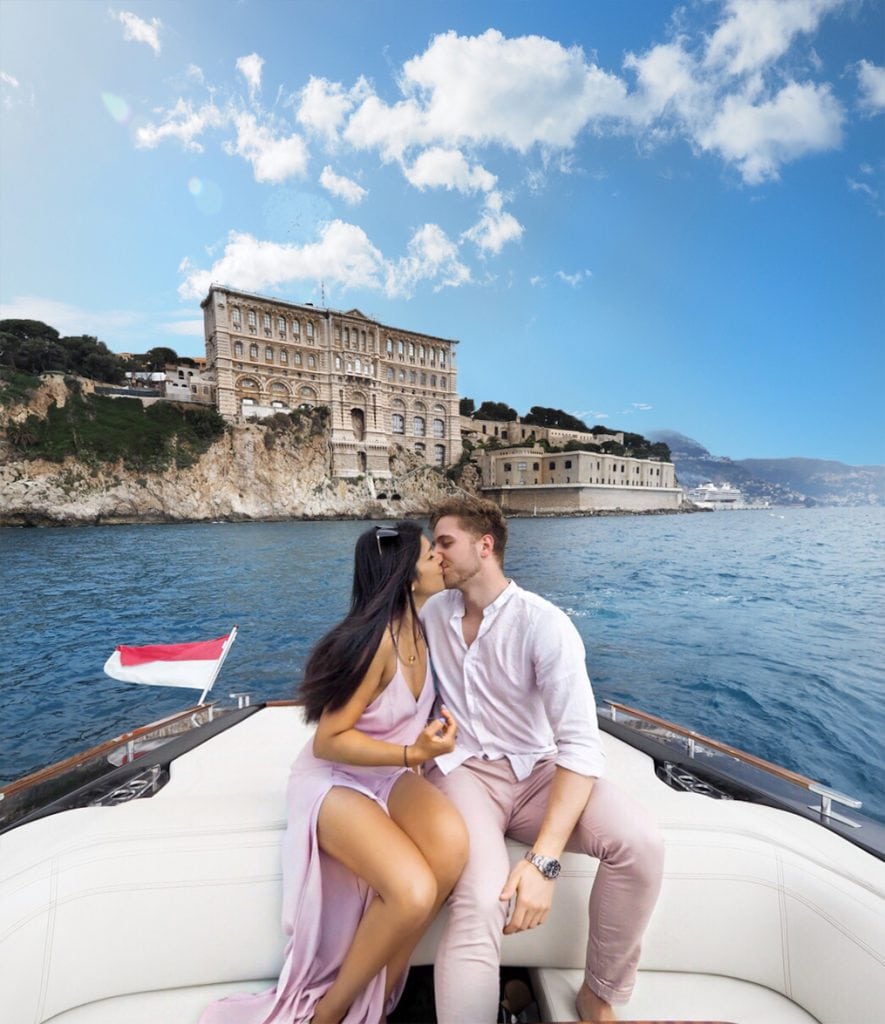 Charlie and I sail by the Oceanographic Society Building on board the Rivamare.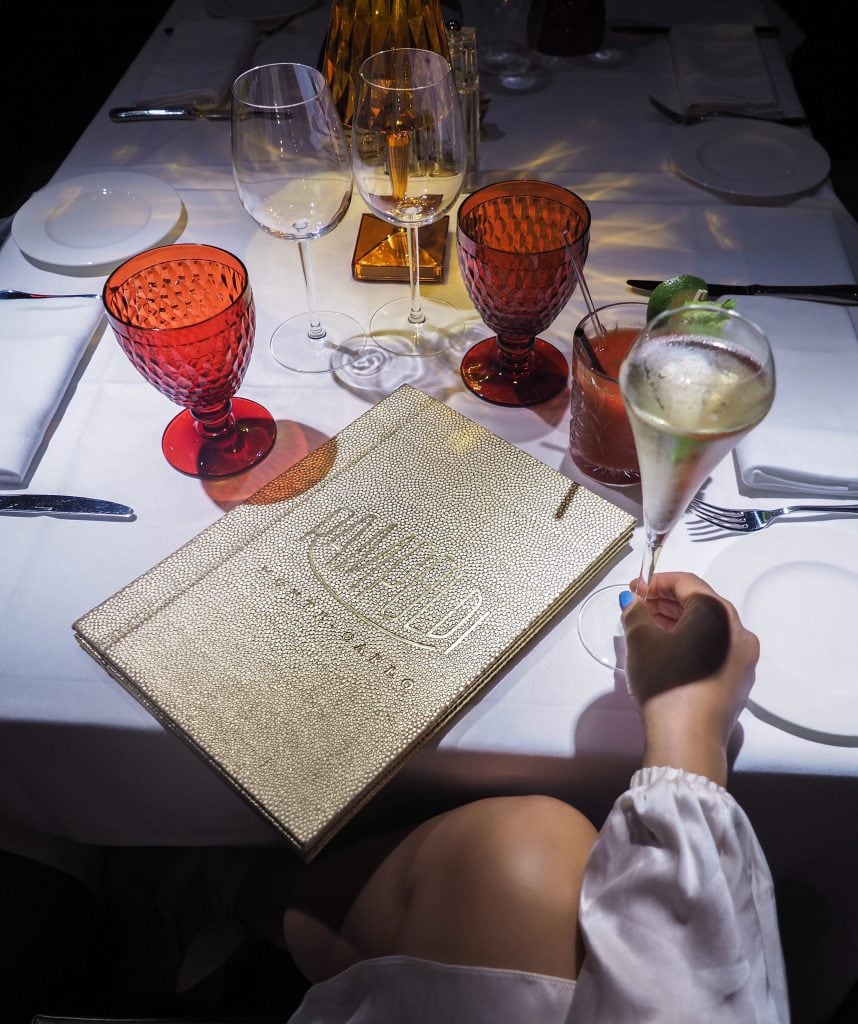 Where to Eat – Rampoldi Restaurant
Monaco has some incredible restaurants but perhaps THE place to see and be seen is the Rampoldi Restaurant. Located right in the centre of Monte Carlo, around the corner from Casino Square, The Rampoldi opened it's revered doors in 1946 and has since been a favourite amongst Hollywood celebrities, sporting icons and even The Princess Grace of Monaco and the rest of the royal family.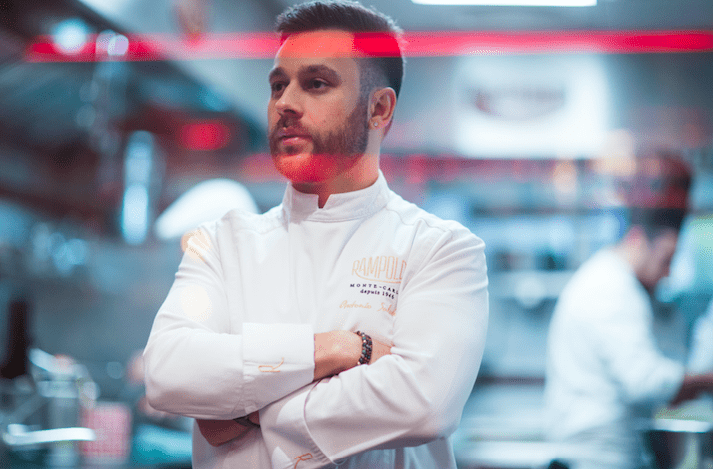 Recently the kitchen was taken on by Michelin star trained and San Pellegrino's Young Chef finalist, Antonio Salvatore. So the Rampoldi just landed itself an even higher place on the worlds gastronomic charts.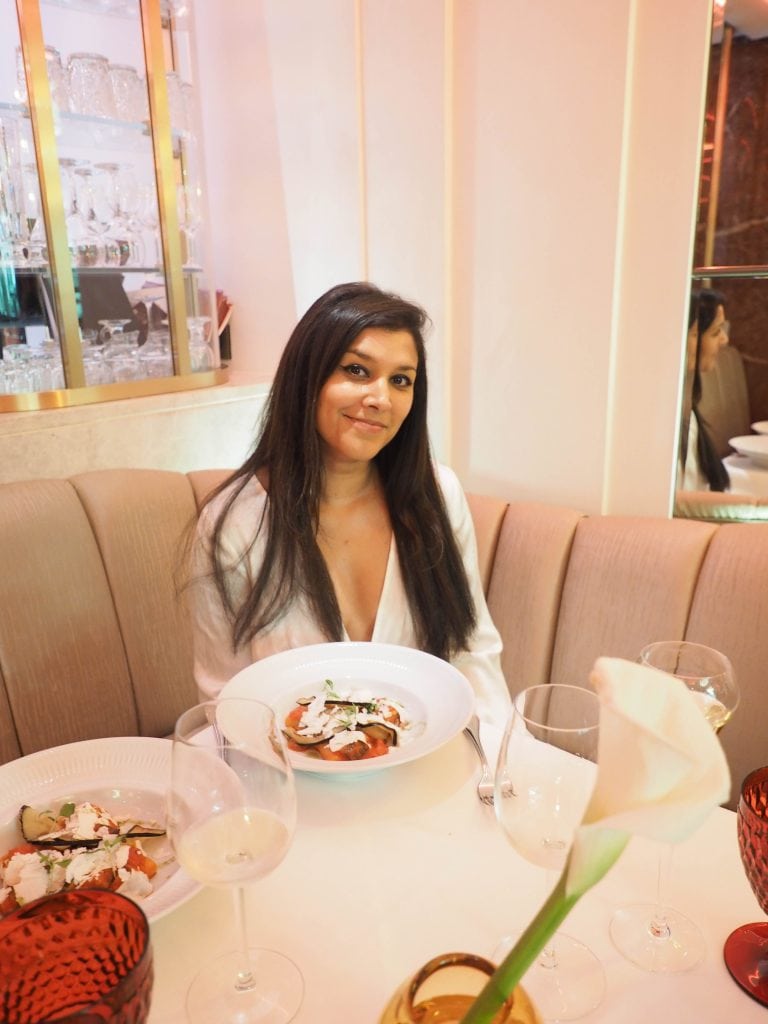 The food is an innovative mix of contemporary Mediterranean cuisine mixed with beautifully artistic presentation, but what stands out the most are the incredible flavours and tastes on the plate, as they've been created with the finest, freshest quality ingredients. This is a foodie's dream where the theatre is as good as the taste.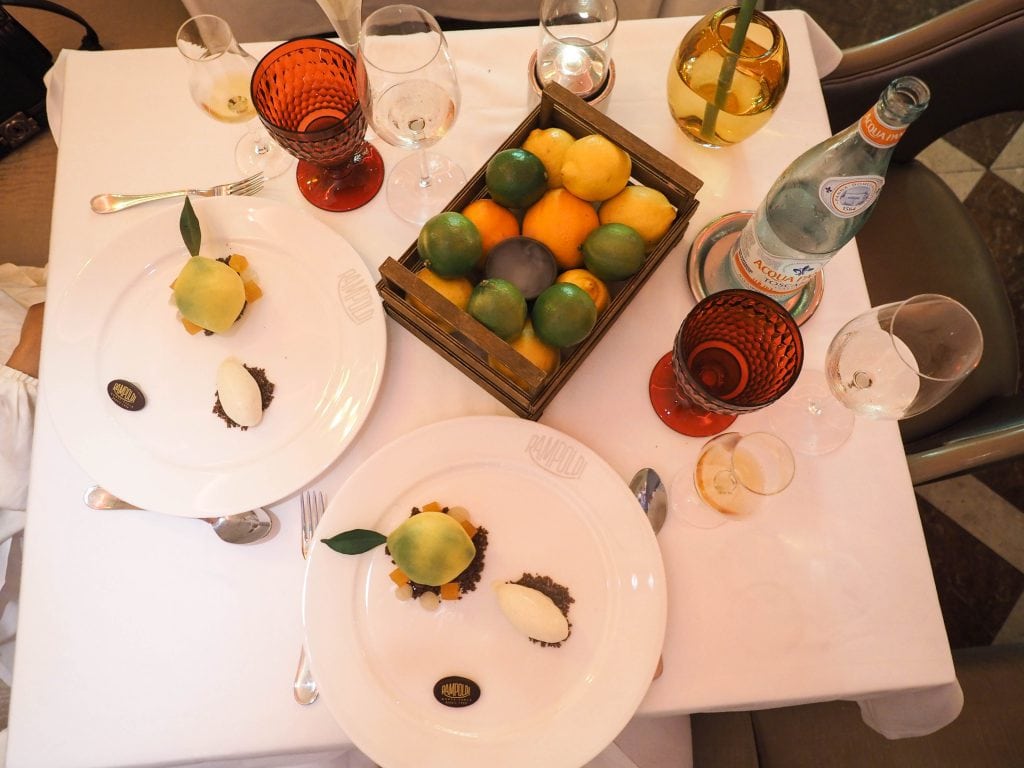 We were treated to an incredible signature menu created just for us. We indulged in five courses of deliciousness included the most divine eggplant pasta and a succulent octopus main dish, but my favourite course of all has to be dessert with a steamy liquid nitrogen fruit box, just for pure theatre of it all!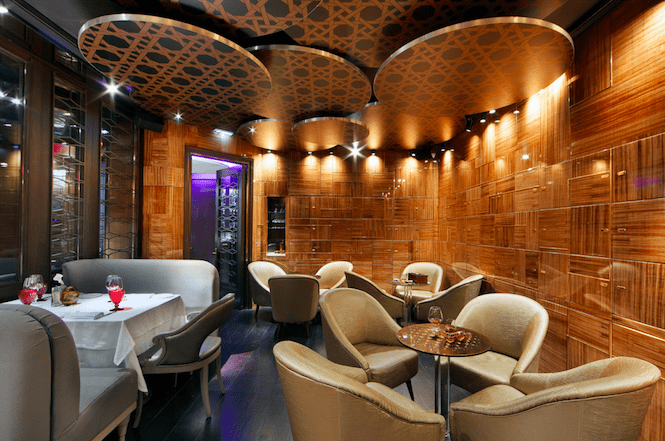 The private members club, smoking room (pictured above) downstairs at Rampoldi houses a beautiful wall of wooden lockers for members to store their favourite wines and cigars in, each with the initials of the owner inscribed on the door. One of the boxes (the one with the gold panelled inscription) belongs to Prince Albert of Monaco!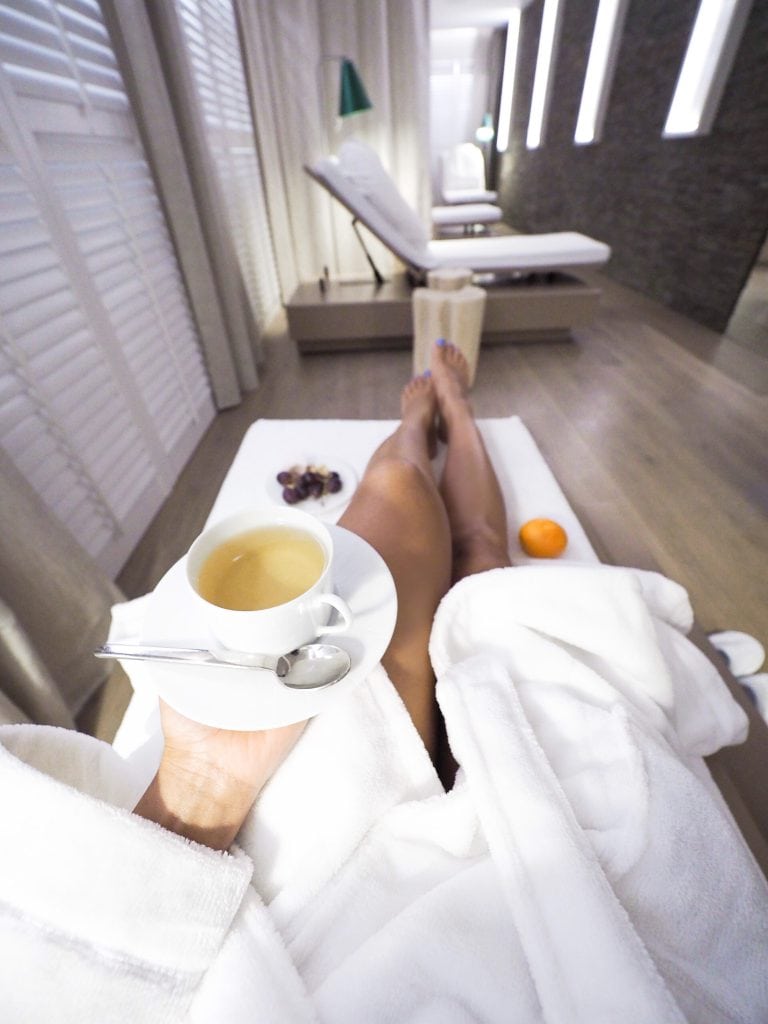 Givenchy Spa at the Metropole Hotel
When leading a millionaire lifestyle one should expect to be pampered like a princess, so I popped in to the Givenchy Spa at the very splendid Metropole Hotel for a full body massage and a chilled relaxing swim in the Karl Lagerfeld designed spa and roof top swimming pool.
The treatment was incredible, starting with a scent choosing session and a mood survey on the i-pad, so I could pick the music and the pressure to make the massage a signature experience. Followed by the massage itself and then a post treatment refreshing swim in the beautiful pool.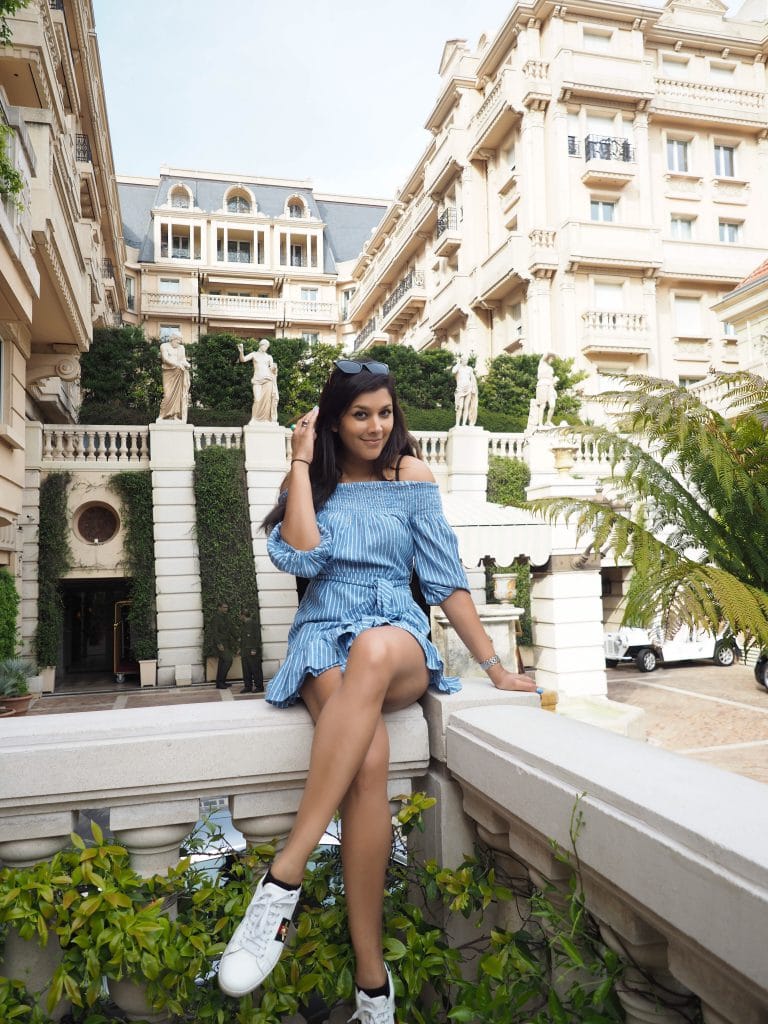 Chilling on the grand steps of the Metropole Hotel.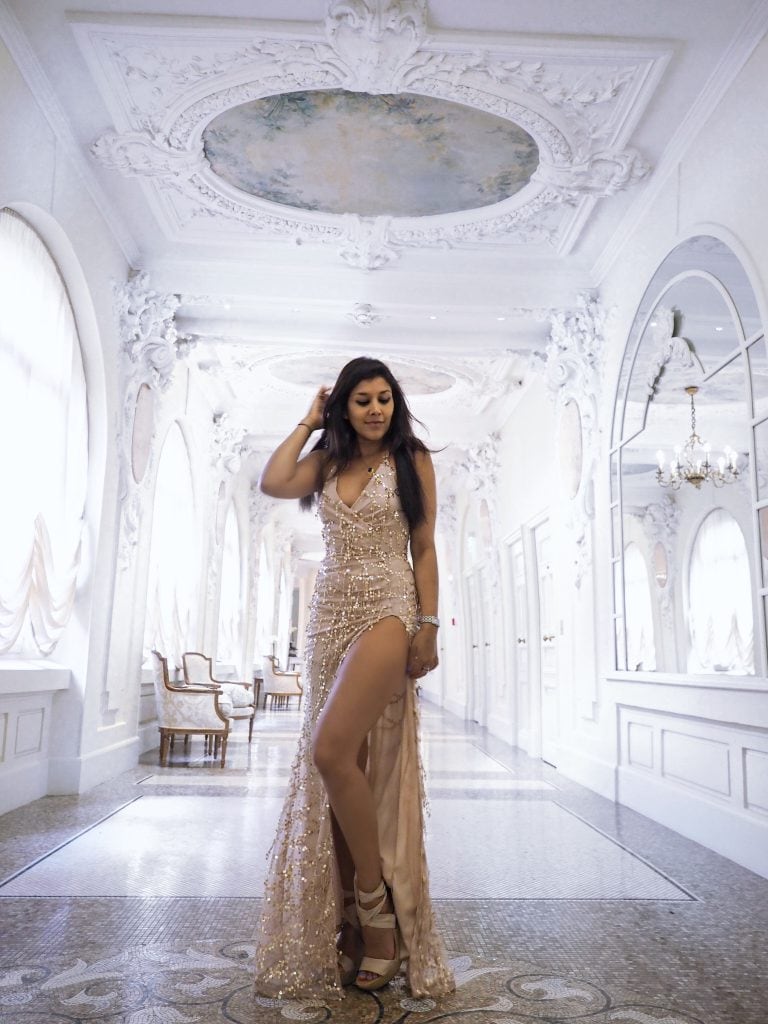 Where to stay
From the Metropole (above), to The Hermitage to Monte Carlo Bay, Monaco is filled with excellent luxury hotels. It's very hard to choose. I think for style travellers and people looking for the perfect instagrammable hotel, it has to be The Hermitage for an unparalleled luxury experience in a spectacular setting. Pictured above and below, me in the stunning hallway and the lobby of the Hermitage.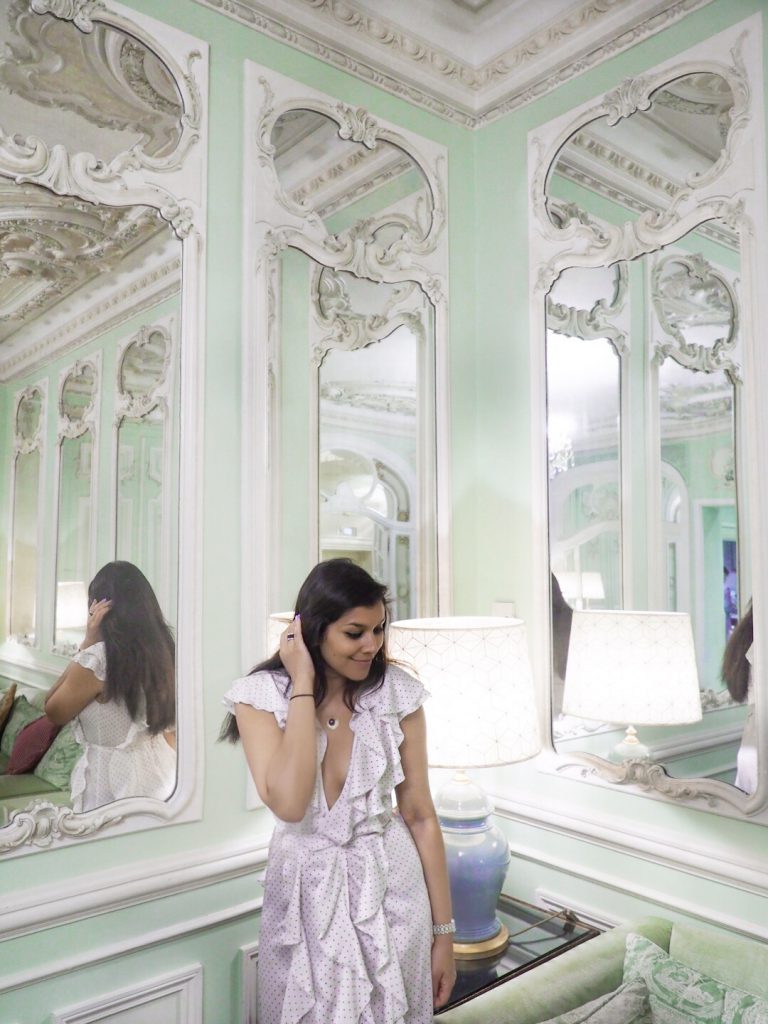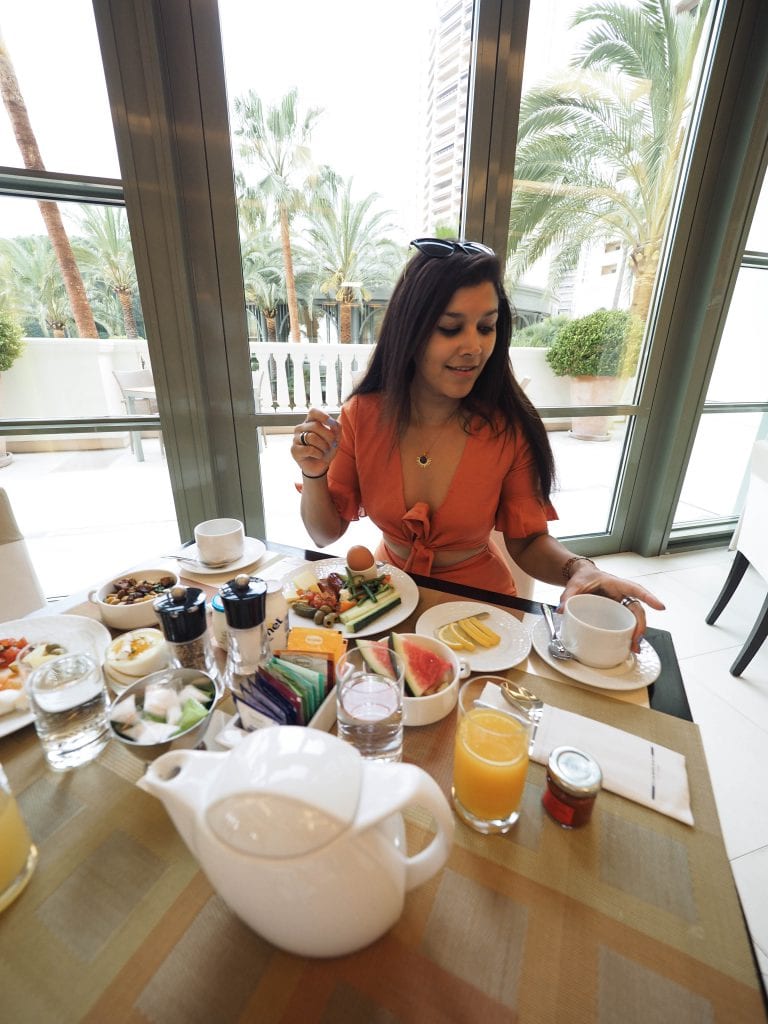 Monte Carlo Bay
We also stayed at Monte Carlo Bay which is a lovely friendly property. It has an excellent location on the water front and it's not far from the centre of Monte Carlo. A cab will set you back exactly 15 Euros into town, as this is the rate for all journeys in Monte Carlo regardless of distance or time.
The facades and reception areas are pretty with neoclassical details and the rooms are a good size. I would recommend it for families, especially with kids, as in the summer months they have a fun lagoon style swimming pool and the beach is right on your doorstep. (pictured below).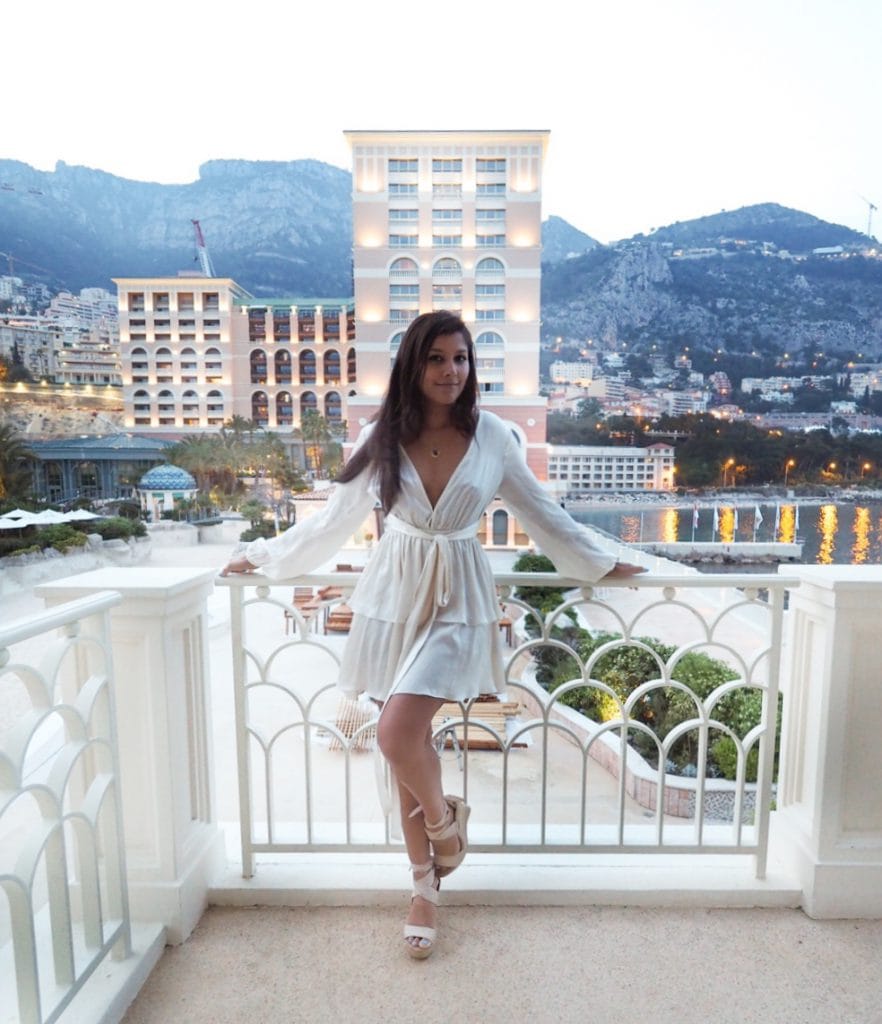 Me posing in the grounds of the Monte Carlo Bay Hotel.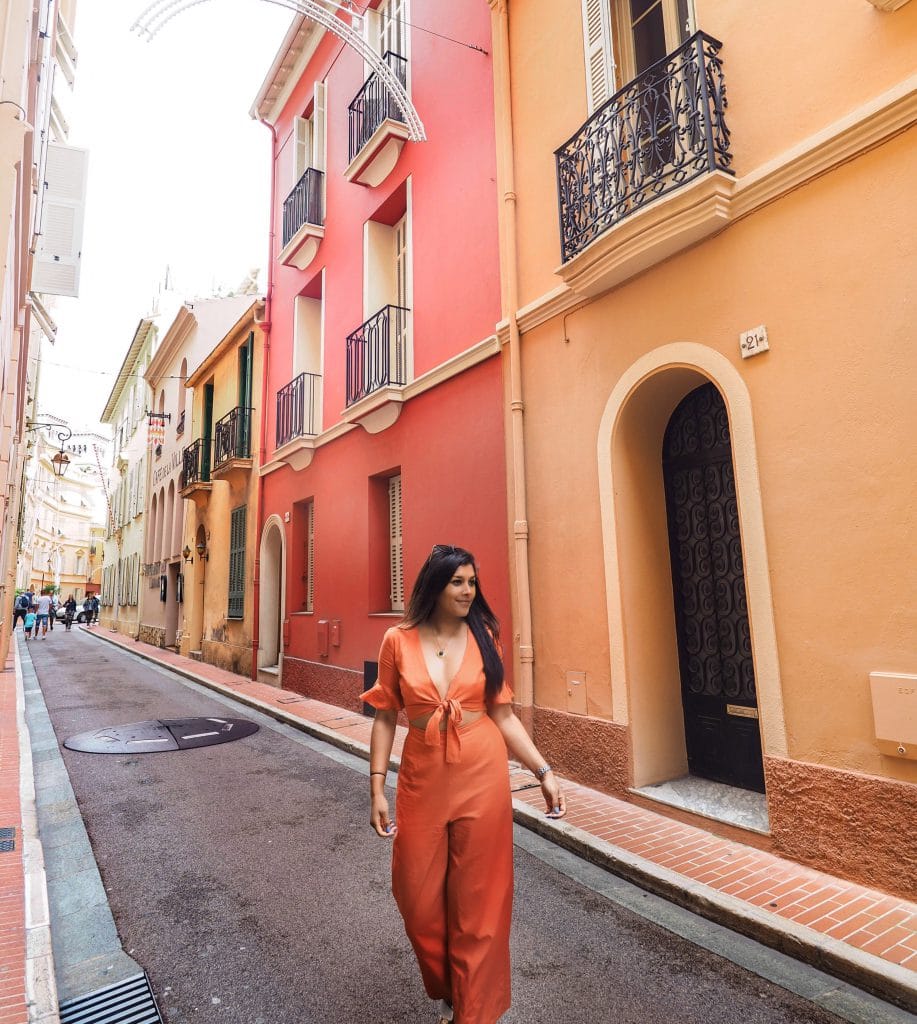 What to do in the day
I highly recommend a visit up to Monte Carlo old town, at the top of the hill, near the palace. The streets are so pretty and quaint, painted in pastel colours. If you're looking for somewhere to eat here, there's a fantastic little open air French restaurant directly behind the cathedral (pictured below, no one knows the name!!) where you can get the most delicious freshly cooked fish in an authentically French atmosphere. What I love about Monte Carlo is that it's so small you can literally ask directions to the palace or the cathedral and you'll find your way.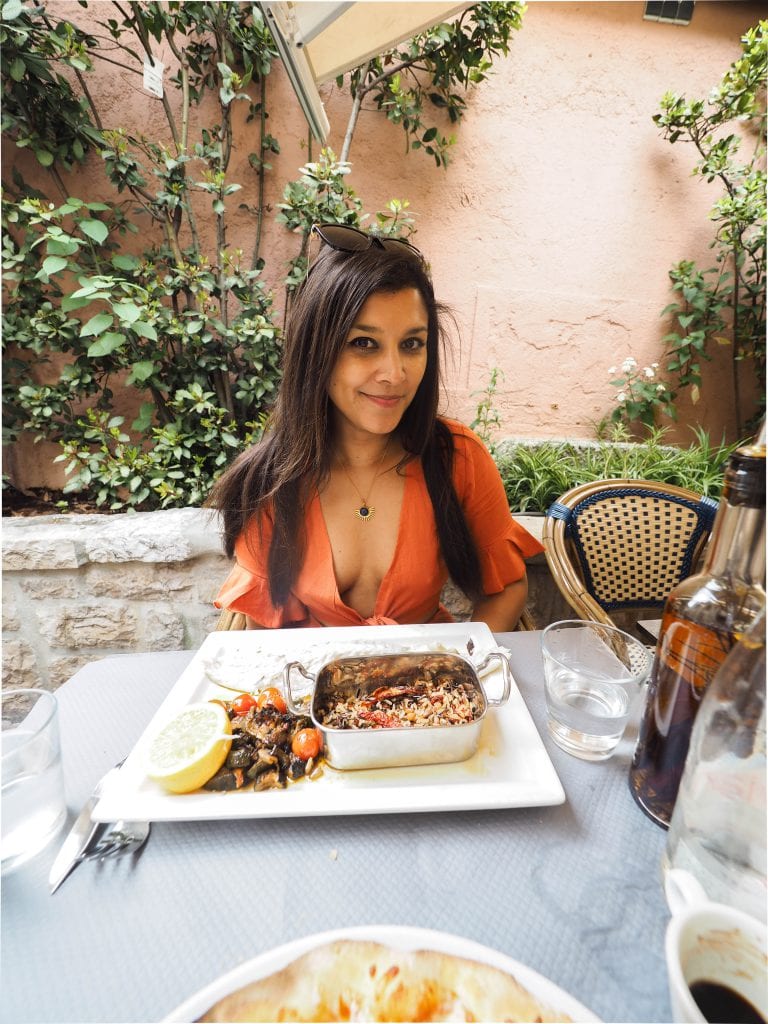 Monacair Helicopter
To truly arrive (and depart) in style head to Monacair and charter a heli transfer from Nice to Monaco. It felt like the ultimate jet set experience and is also super exciting to Monaco from an aerial view.
Below: Me getting out of the helicopter in Revolve silver coat, AQAQ lilac top and Silk Fred silver boots.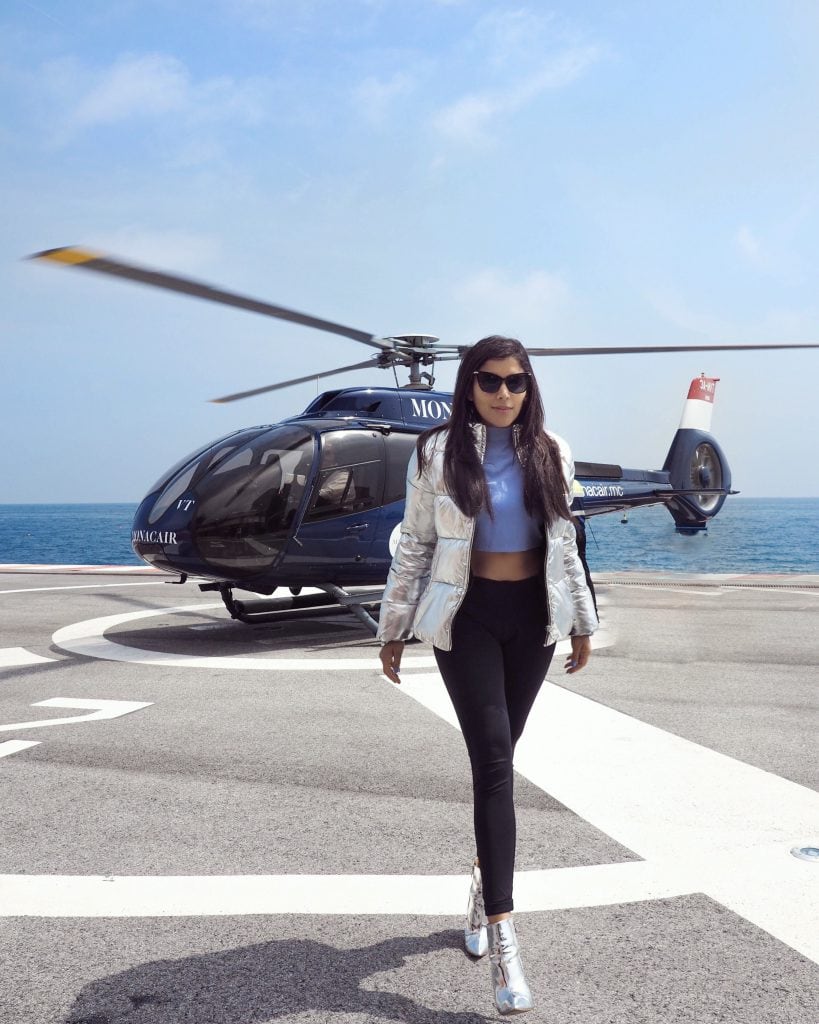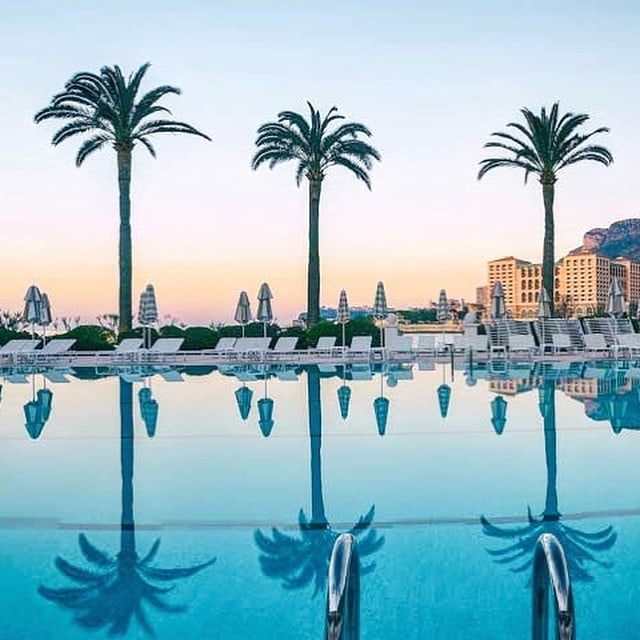 That's all from Monaco. I just wanted to say a huge thanks to Style Lab for organising such an incredible trip! From the Monacair heli-transfer with Visit Monaco, eating at the famous Rampoldi Restaurant to sailing on a magnificent Riva yacht it was a truly magical experience. Thanks also to The Monte Carlo Bay for such a lovely stay.
Good bye Monaco, next stop Porto Montenegro…
Bon voyage xx