Mexico – 5 Best Nights Out in Tulum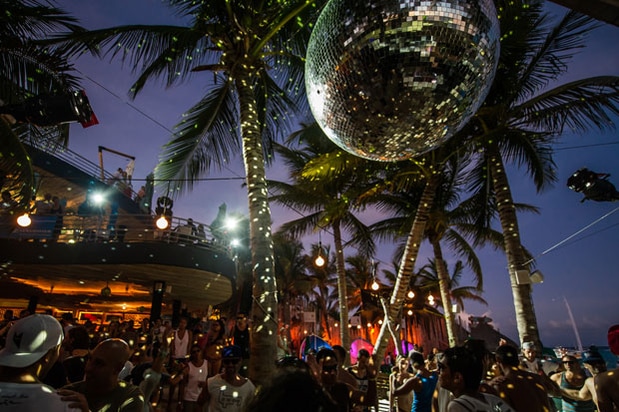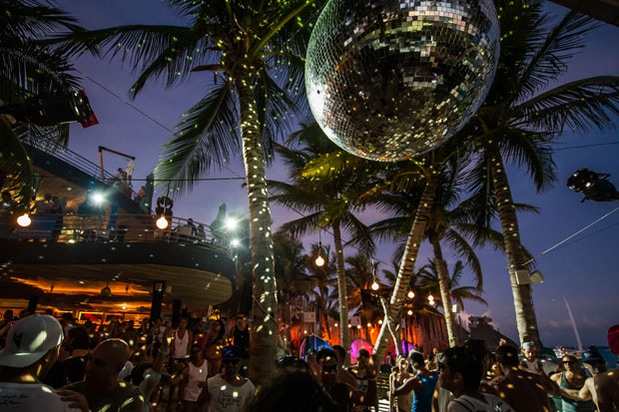 Mexico – 5 Best Nights Out in Tulum
A partying guide to Tulum
Whether it's drinks and dancing at oriental, inspired Casa Jaguar, Full Moon clubbing with super star DJ's at Papaya Playa Project or dancing under the moon, stars and Mayan ruins at an impromptu (and illegal) beach rave, Tulum boasts a fun and eclectic mix of nights out. No super clubs here, just super-cool crowds of beautiful, happy people, partying till dawn.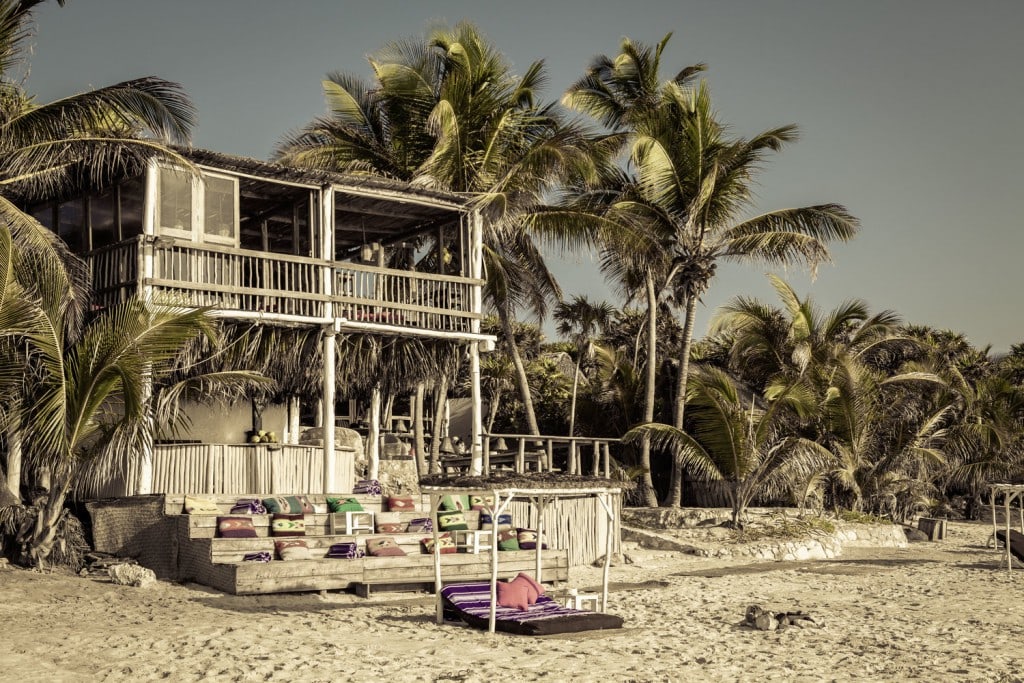 As you know I'm a bit of a party lover and I've been looking for a destination to rival my love for Ibiza for some time. Well I've found it and it's called Tulum. By day the idyllic, white sandy shores offer the perfect chilled out, beach vibe that I love, with yoga, green smoothies and New York hipsters a plenty. By night, follow the party trail to a host of chic bars and restaurants.
Particular bars are popular on specific days of the week, you could call it the Tulum Trail. Keep reading to find out about the five best nights out in Tulum….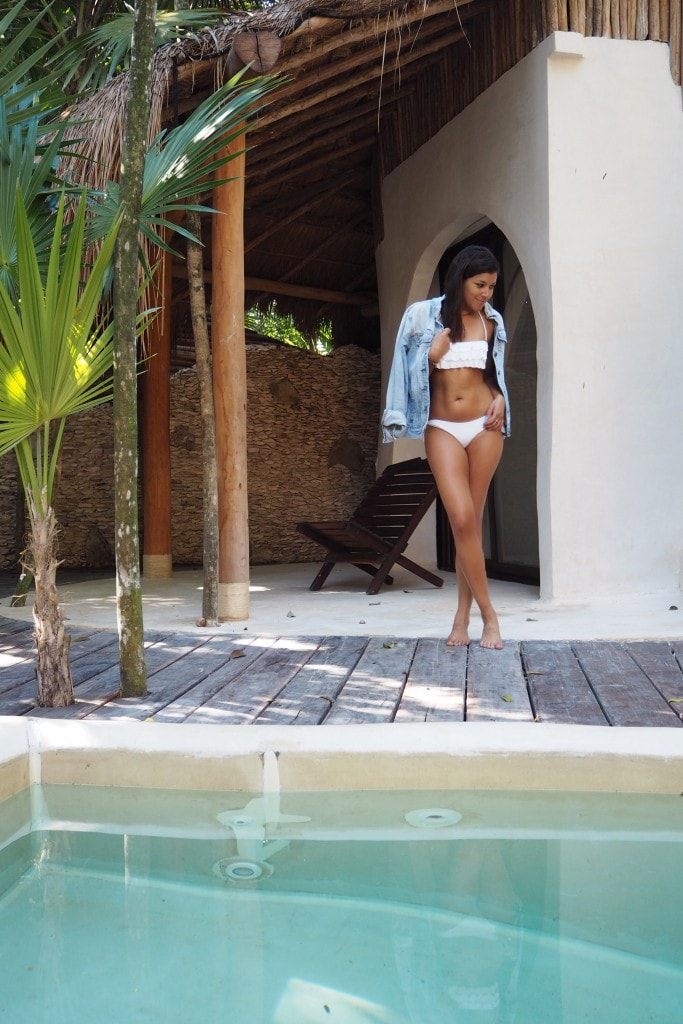 Weekends – Papaya Playa Project
Famed for its hedonistic monthly full moon parties (this is not to be mistaken with Thailand's tacky full moon parties, it's a whole world apart in the style stakes), PPP is something of a legend on the Tulum party scene. Held on the Saturday night nearest the celestial full moon, expect the towns chicest party people to come out and play. Models, artists, trendy tourist and Tulum cool kids dance to tracks spun by some of the world's most famous super star DJ's.
The Tulum party scene is quite an intimate affair, but Saturday nights at PPP are the biggest social event on calendar. The vibe and dress code is trendy but chilled, heels are a no no as there are lots of steps and the beach is the dance floor. PPP has luxury jungle and beach huts available so you can always stay over night too! Pictured above, me in my jungle beach hut at PPP.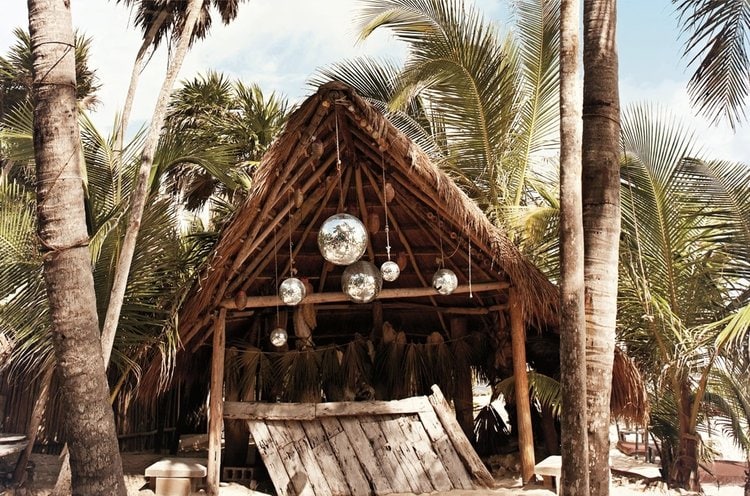 The castaway DJ hut. Click this link to see DJ Solomun playing my favourite set at PPP.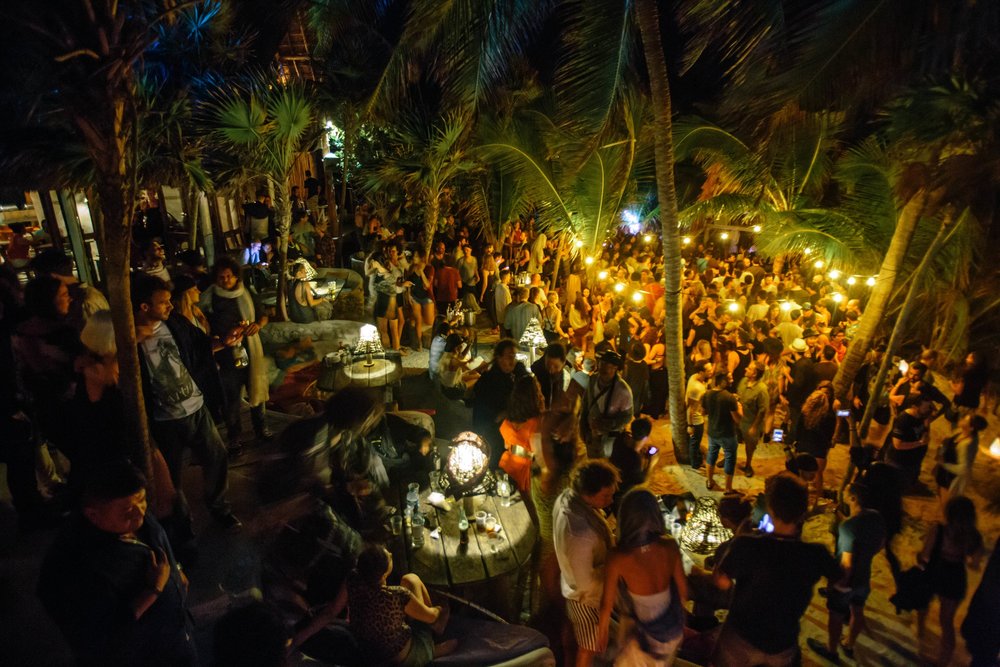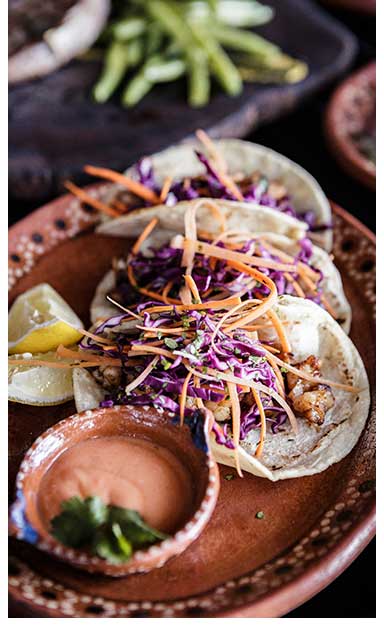 Nomade is a super trendy beach bar which transforms into a beach club by night. The food here is sensational so grab yourself an up-cycled, reclaimed table and tuck into some tasty tacos and a margarita, whilst watching the sun set to chill out tunes.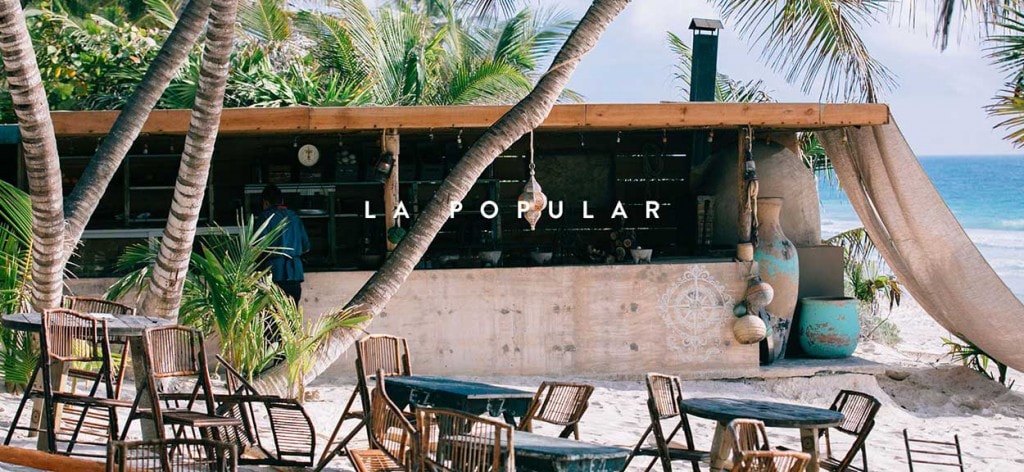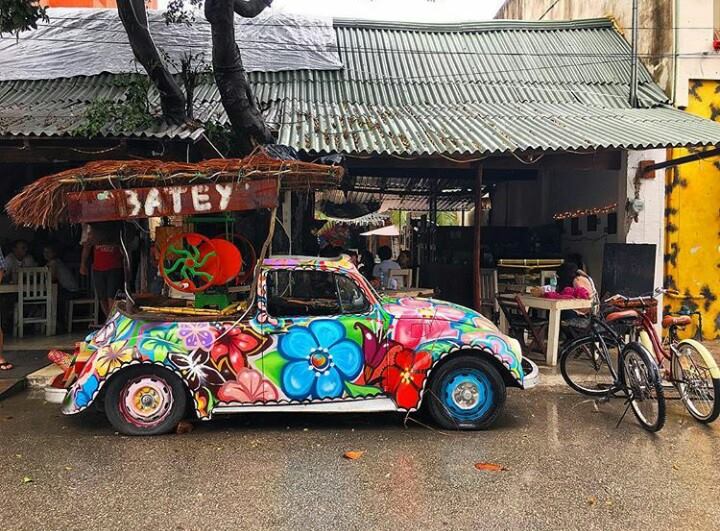 Mid week – Downtown Tulum
Sundays and Mondays are generally quieter nights in Tulum. The party officially starts on Tuesdays. For drinks and shenanigans head to downtown, which is basically a small strip of bars, shops and restaurants. The vibe is super relaxed, as is the dress code. Leave your heels at home, the look is much more boho hipster than glam.
Famed for it's eclectic decor and quirky mojito machine; housed in a converted VW beetle; Batey is a super trendy, artist bar and restaurant in the centre of downtown Tulum. Not on the beach itself, Batey lives in a cool little enclave of restaurants and bars, hidden off the pretty main strip. Adorned with colourful flags, chic black and white photography and an artist in residence, (pictured with me and Liv above) creating live paintings in the back yard. The music can be anything from jazz, electro to live mariachi bands. I loved this place for it's art house, Mexican atmosphere and the magnificent mojitos!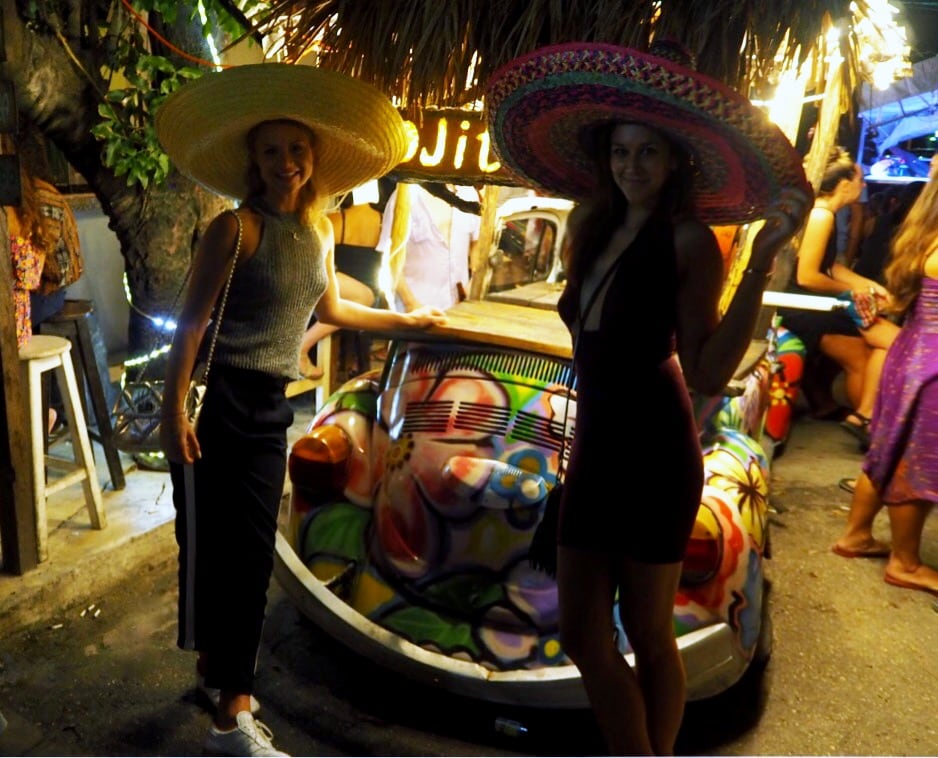 Livvy and I posing by the mojito machine, sorry about the cheesy hats, it's actually quite a classy establishment despite our comedy sombreros!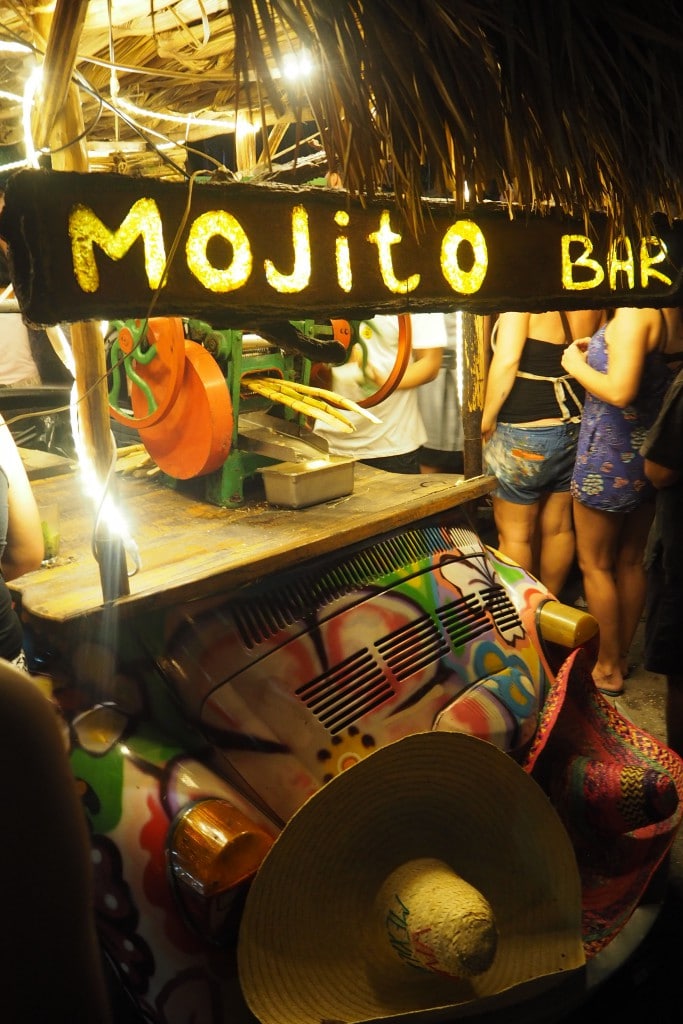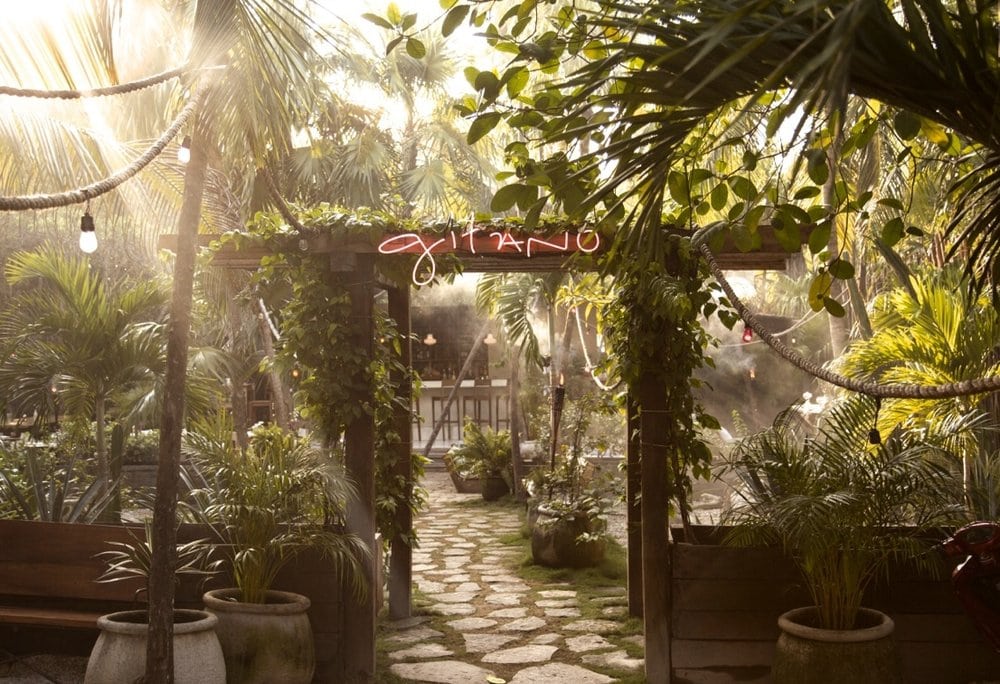 Thursdays – Gitano
Following the Tulum party trail, Thursday night is the official start to the weekend. The place to see and be seen is the elegant beach bar and restaurant, Gitano. Renowned for its extensive Mescal menu, lounge around in the jungle gardens sipping on the finest, local agave cocktails and find yourself entranced by the hypnotic beats of the resident DJ.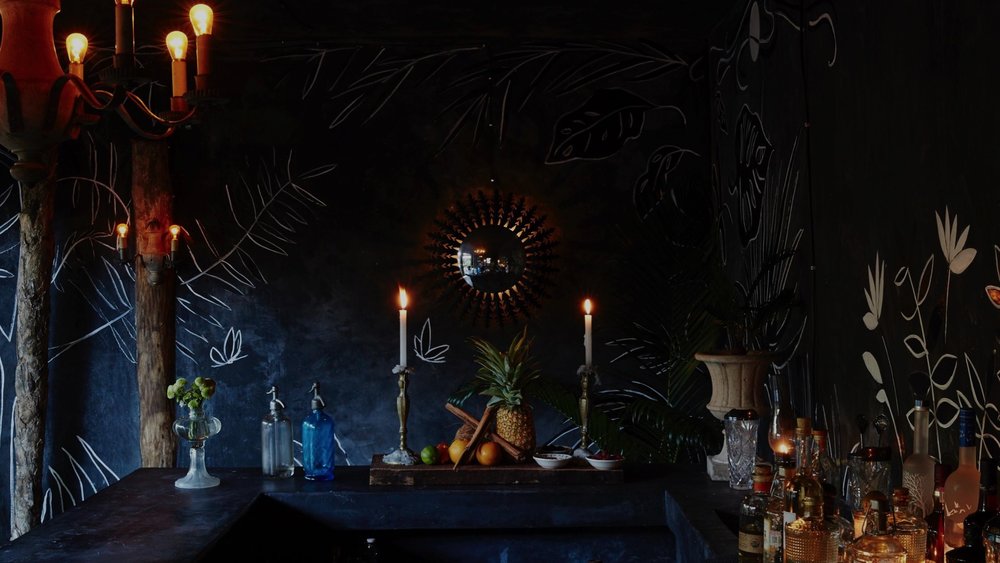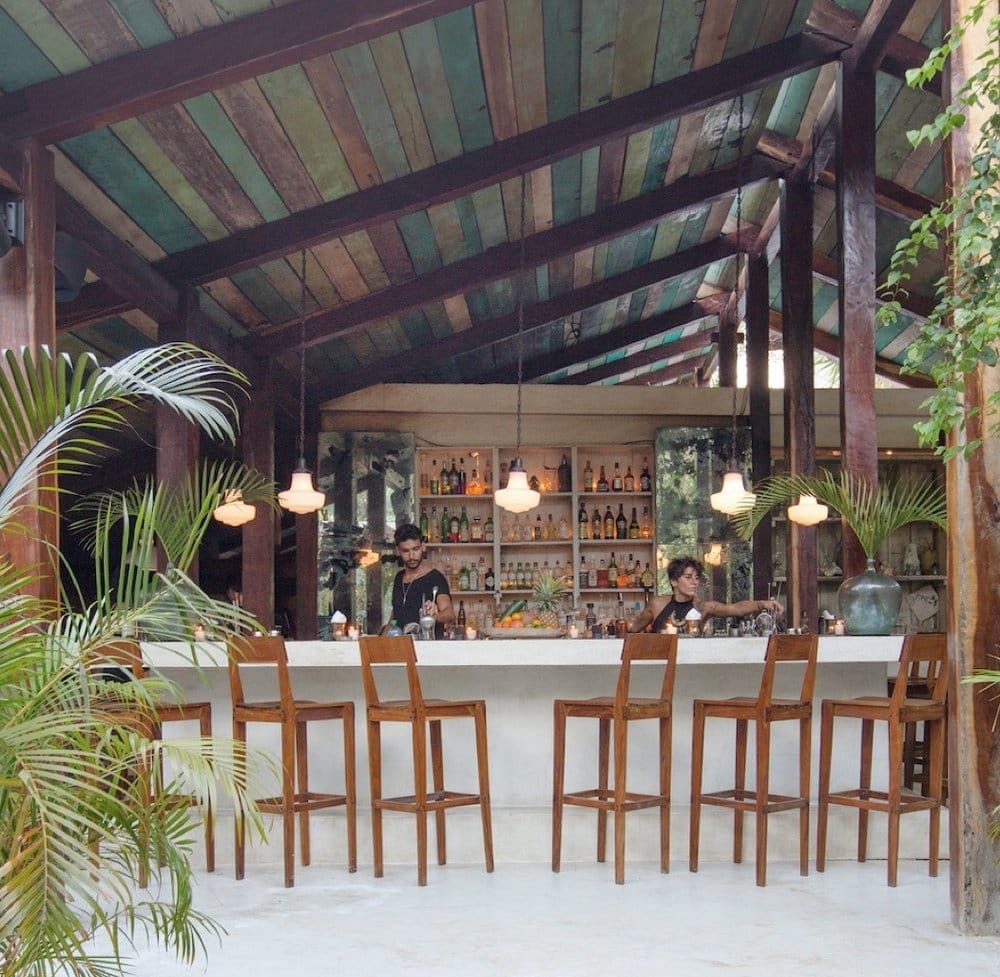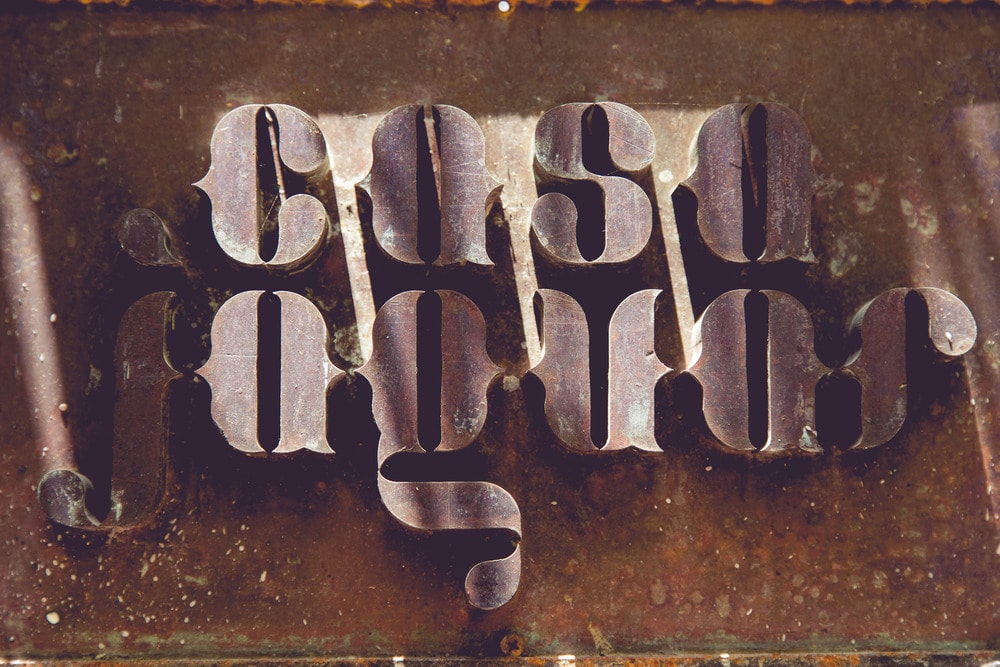 Fridays – Casa Jaguar
Perhaps one of my favourite nights out in Tulum was Friday night at Casa Jaguar. We had delicious tacos and ceviche, in the oriental splendour of the al fresco restaurant. After dinner we made our way through the bamboo terraces to the outdoor garden and club at the back of the establishment.
The in-house DJ's play banging electro and house tracks. Dance the night away in the beautiful open air club. It's quite a small venue, which makes for great intimate gatherings.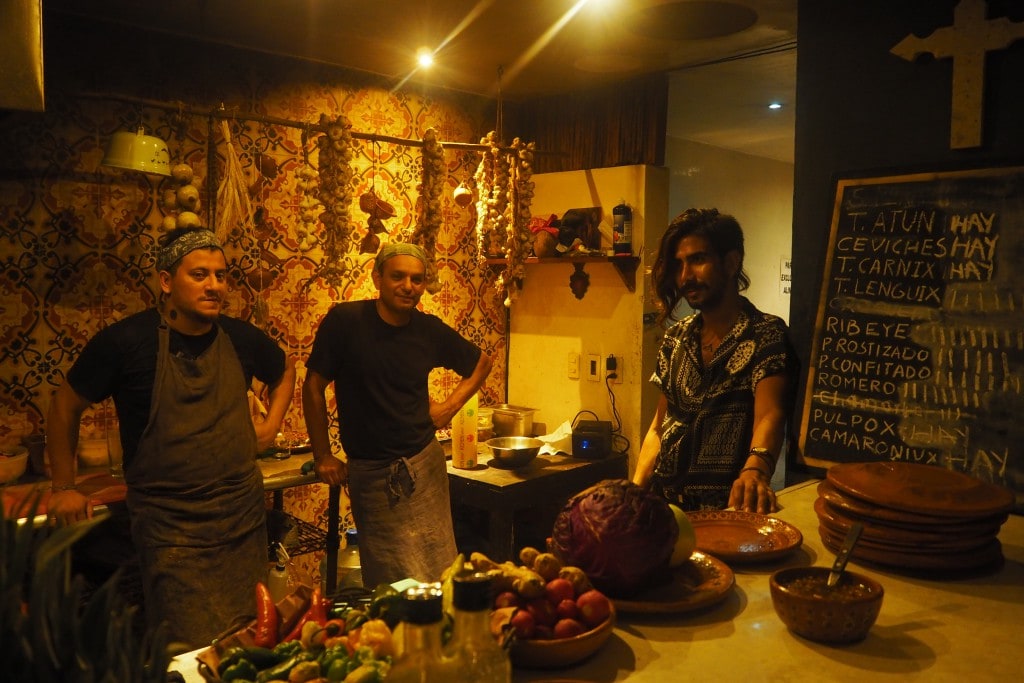 The hipster chefs playing it cool in the kitchen :)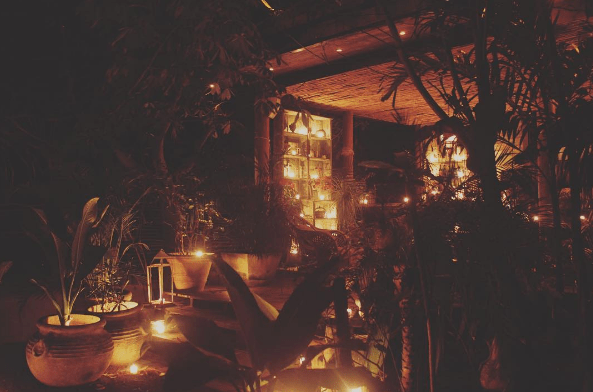 Candle lights, bamboo walkways and foliage create a secret garden vibe at Casa Jaguar. The menu offers a delicious mix of Mexican, locally sourced foods and healthy ceviche dishes.
Good bye Mexico… Next stop India!
For more on Bonnie's Mexican adventure click here.
Bon voyage xx