A Winter Weekend in Venice
A Winter Weekend Break in Venice
Where? Venice, Italy
Exactly? The J W Marriot, Venice.
Why? As part of The Style Traveller Italian series my next stop after Florence is at the luxury, J W Marriot Hotel and Spa in Venice. Accessible only boat, the hotel is located on a lush green, landscaped island only 15 minutes from the city.
When JW Marriot invited me out to review their prestigious hotel I gladly accepted the request. The journey from the airport to the hotel was enough to entice. We were picked up on arrival in a pimped out, blacked out window, 4 by 4 and driven to the jetty to board our very own super luxurious, private boat.  It all very James Bond-esque, talk about arriving in style!
Here's my Style Traveller photo diary of my winter weekend break in Venice.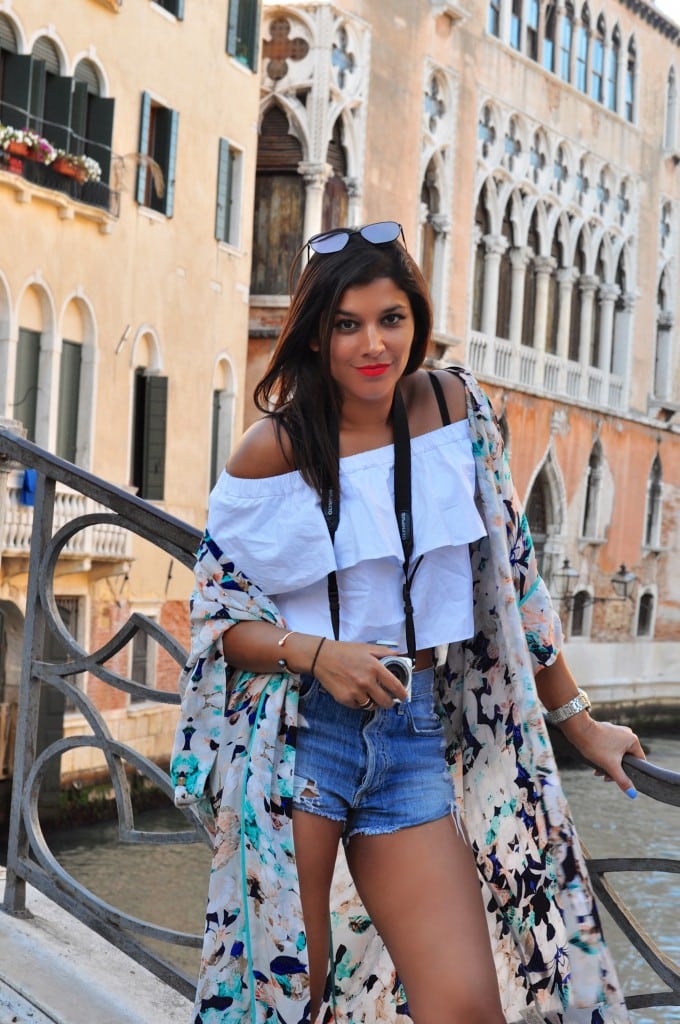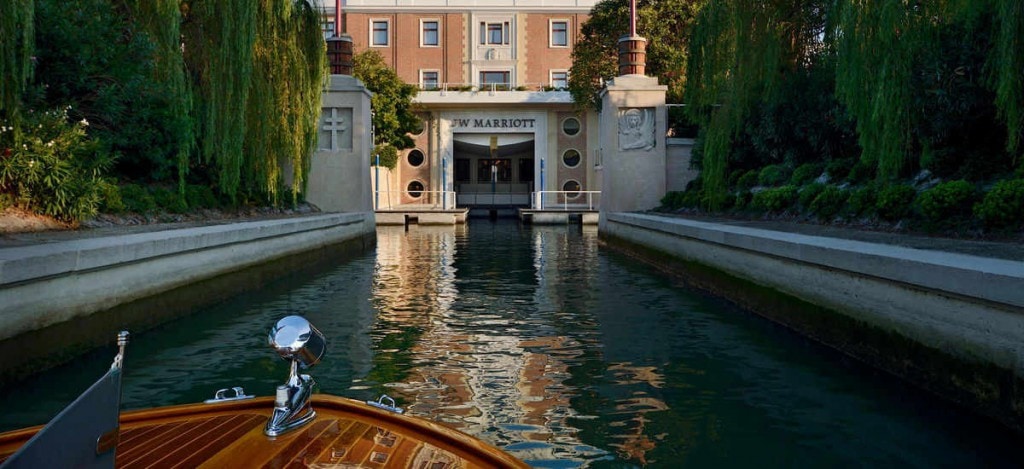 Arriving in Style – the hotel's beautiful, teak speed boat with cream leather interiors, is on hand at Marco Polo Airport to whisk guests to the hotel on arrival. Below – Me making myself at home inside the boat, wearing Pure Collection outfit, see the full fashion shoot in my next post.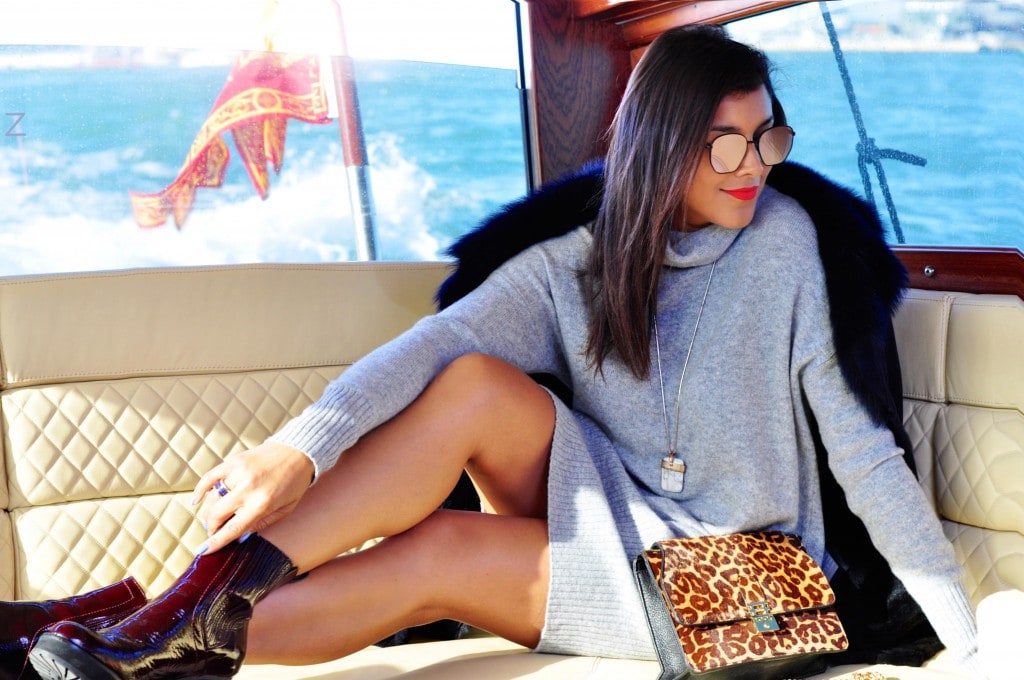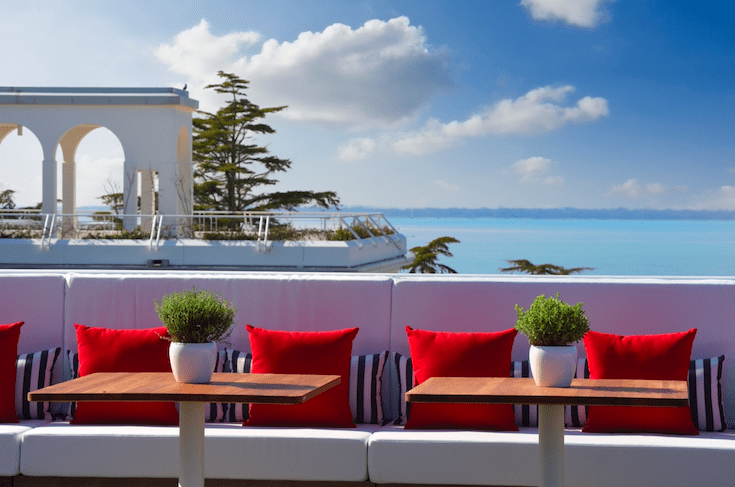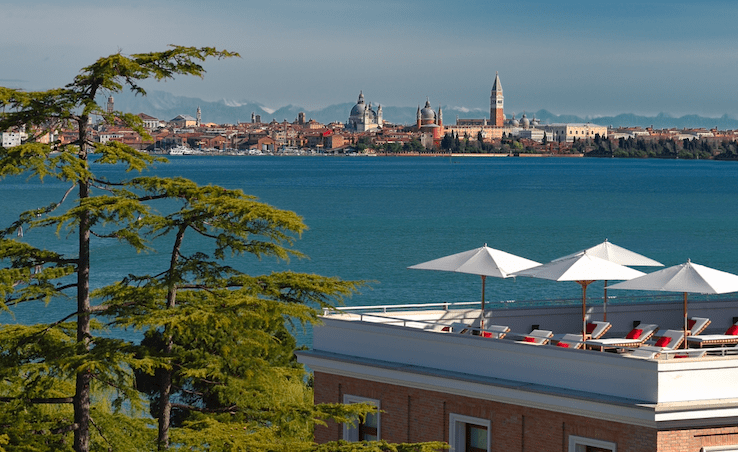 Aerial view of the hotel and water way scene in Venice, below.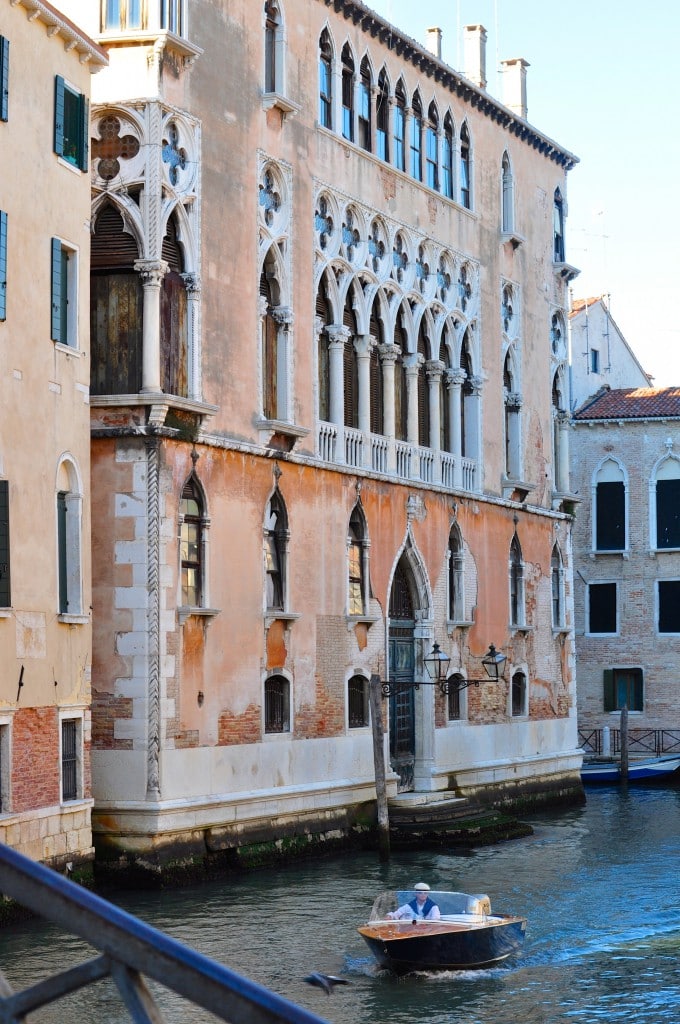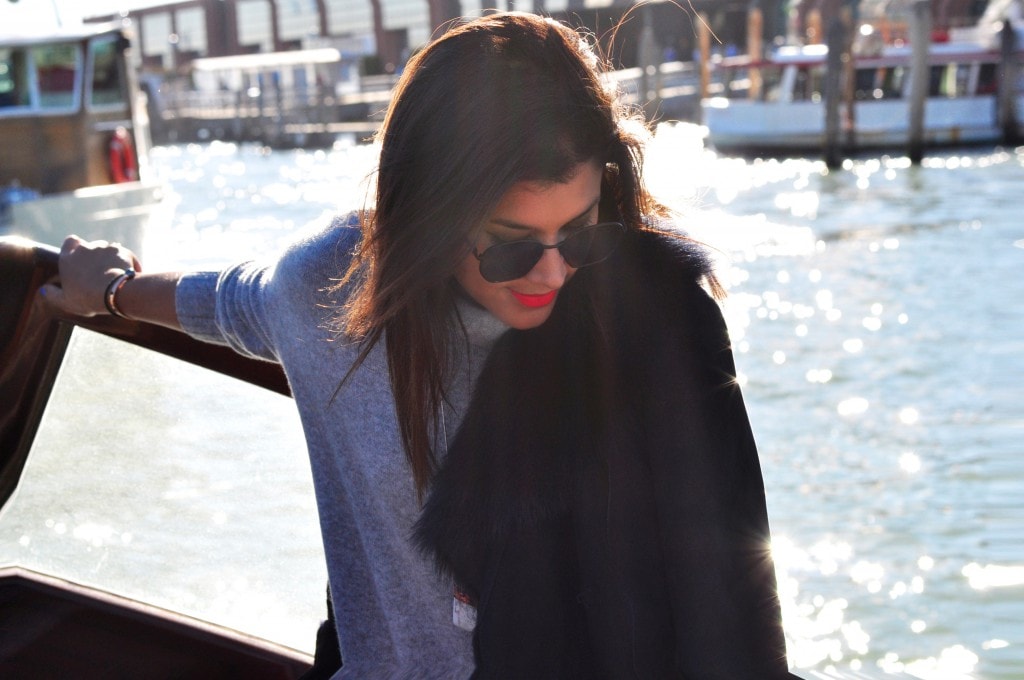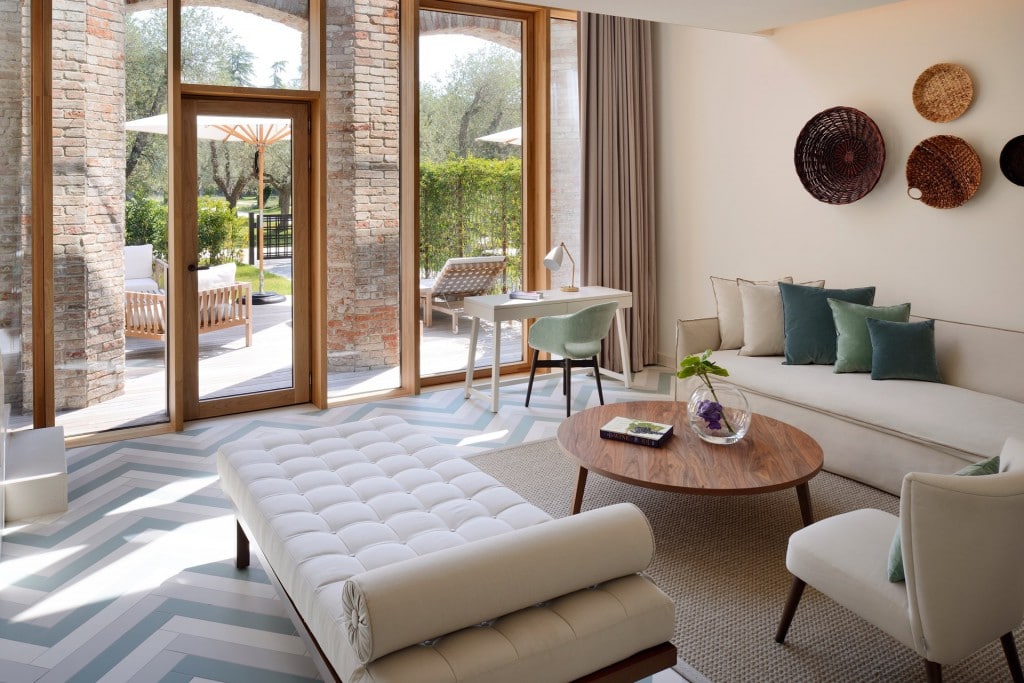 The Rooms
I was lucky enough to stay in one the stunning two storey Residenza De Luxe Suites with my own private garden, living room, Bed room, 2 bathrooms and a walk in wardrobe…obviously!
The decor throughout the hotel is super sleek, luxurious and modern. The furnishings incorporate a lot of natural materials, soft textures and a subtle muted colour palette, which is highly conducive to chilling out and feeling at home straight away.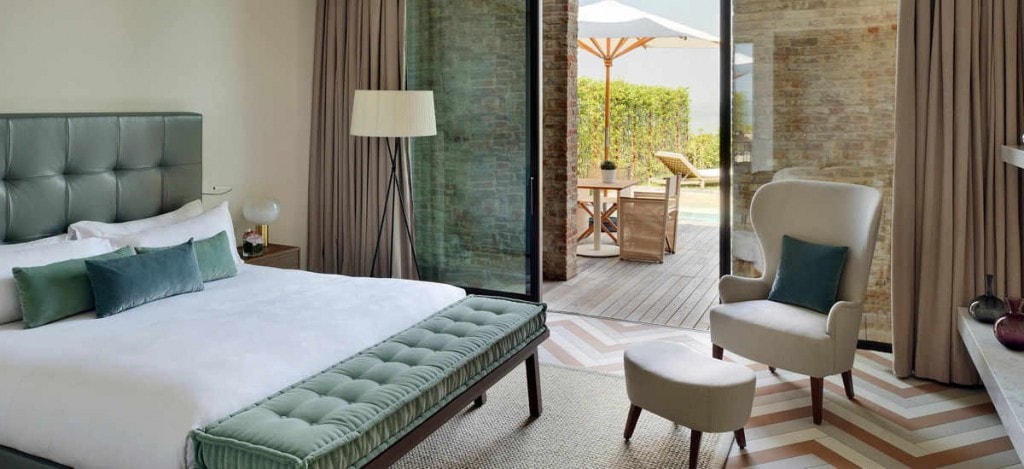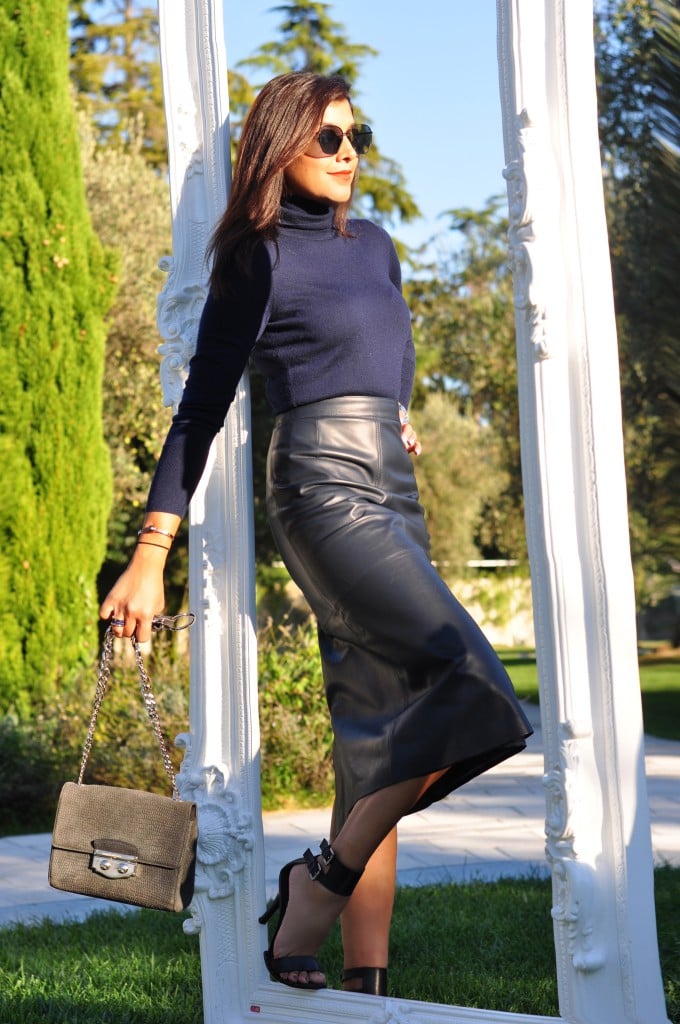 Oh just leaning on a random picture frame I found in the hotel grounds. The hotel inhabits the entire island and there are several outdoor installations and works of art to be discovered through out the lawns and gardens.
After a full on day of site seeing in Venice there's nothing better to come home to than an indulgent few hours in the fantastic spa. With a full range of treatments as well as indoor and outdoor heated pools. Enjoy sweeping views over the Venetian skyline whilst relaxing in the plunge pool, it's a blissful experience.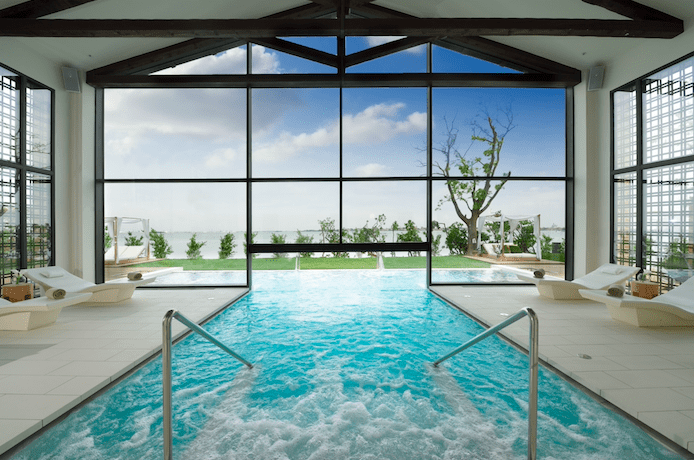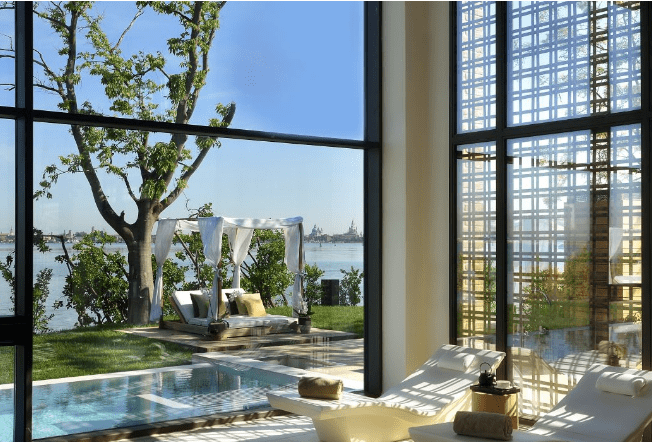 The Pools
As you can see in the image above, the rooftop swimming pool (there is another family pool on ground level) at the J W Marriot boasts one of the most picturesque, romantic views in Venice, a full 360 degree breathtaking vista of city. It's spectacular, especially at sunset.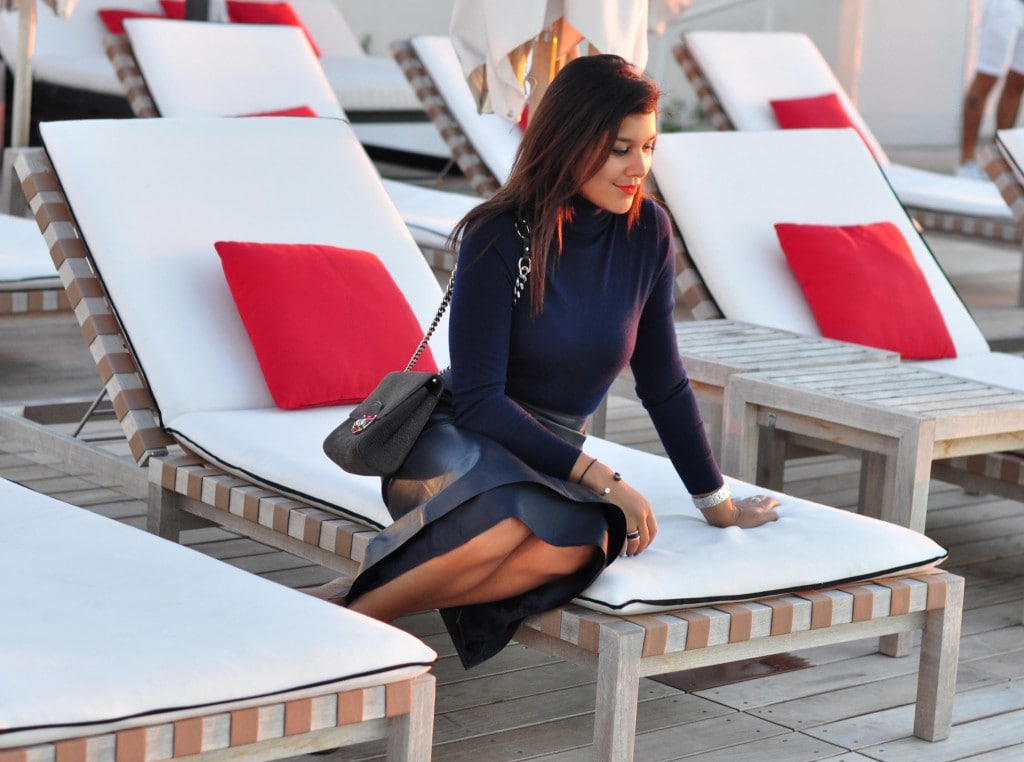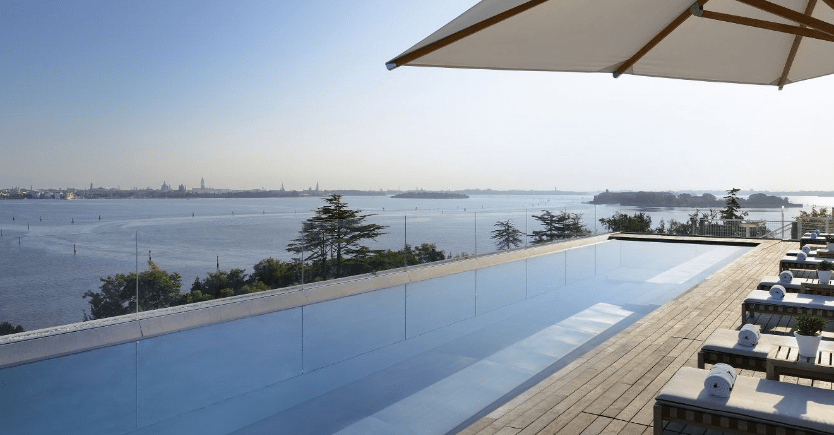 It's also pretty great for doing lengths!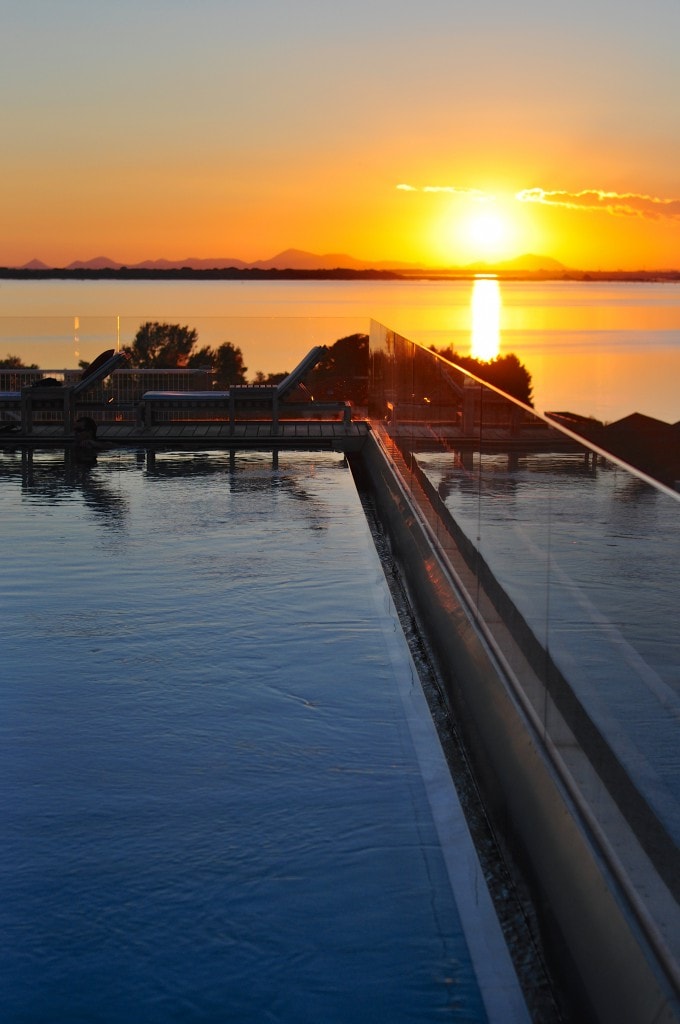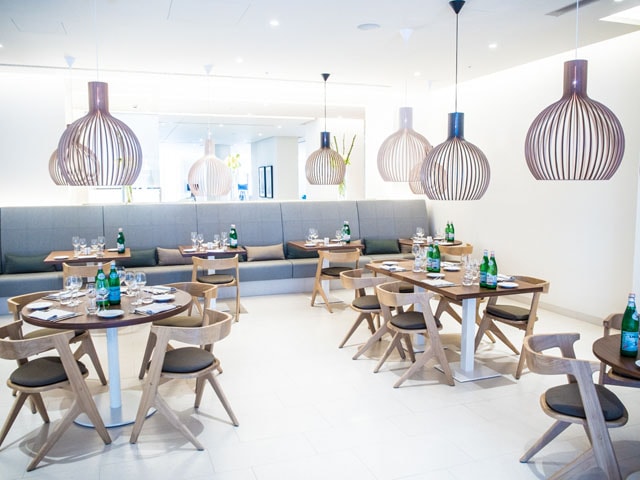 The Food
We dined at the chic, Sagra Rooftop restaurant pictured above, serving a delicious menu of classic, quintessentially Italian dishes. I loved the spaghetti vongole with clams, the seafood and pasta dishes are divine. There's also the famous Michelin Starred Dopolavoro Restaurant at the hotel which you'll need to book well in advance if you want to get a table.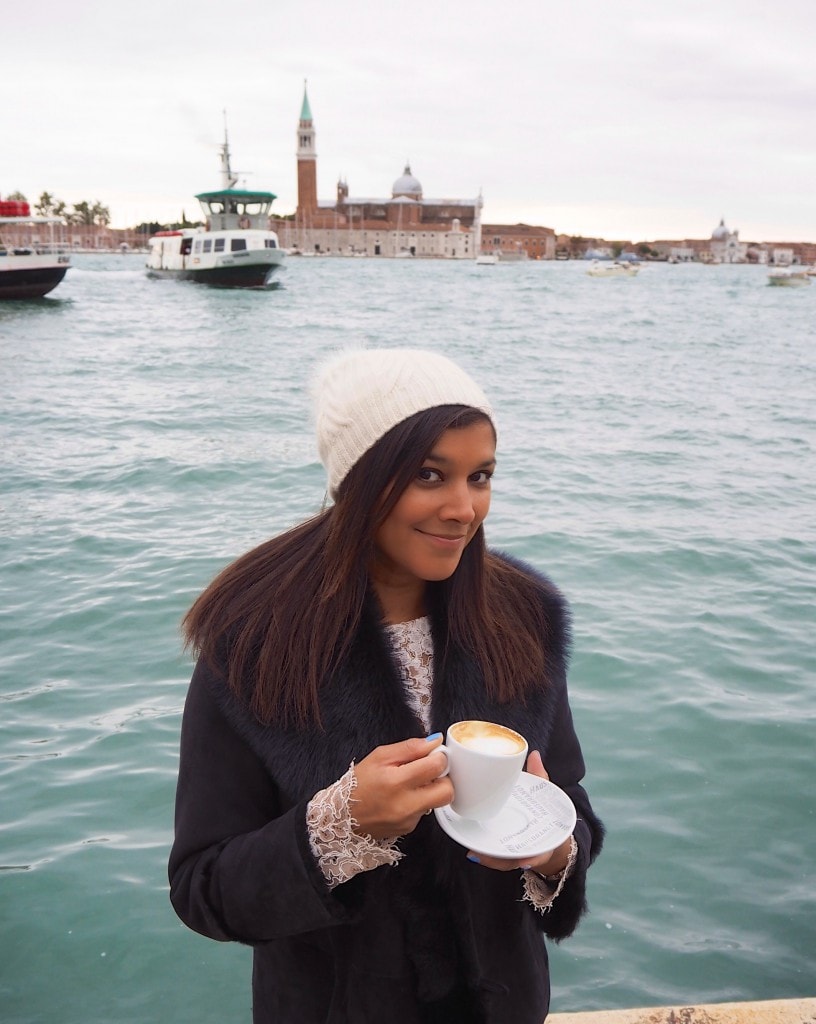 Fun things to do in Venice.
Enjoy a cappuccino in St Marks square.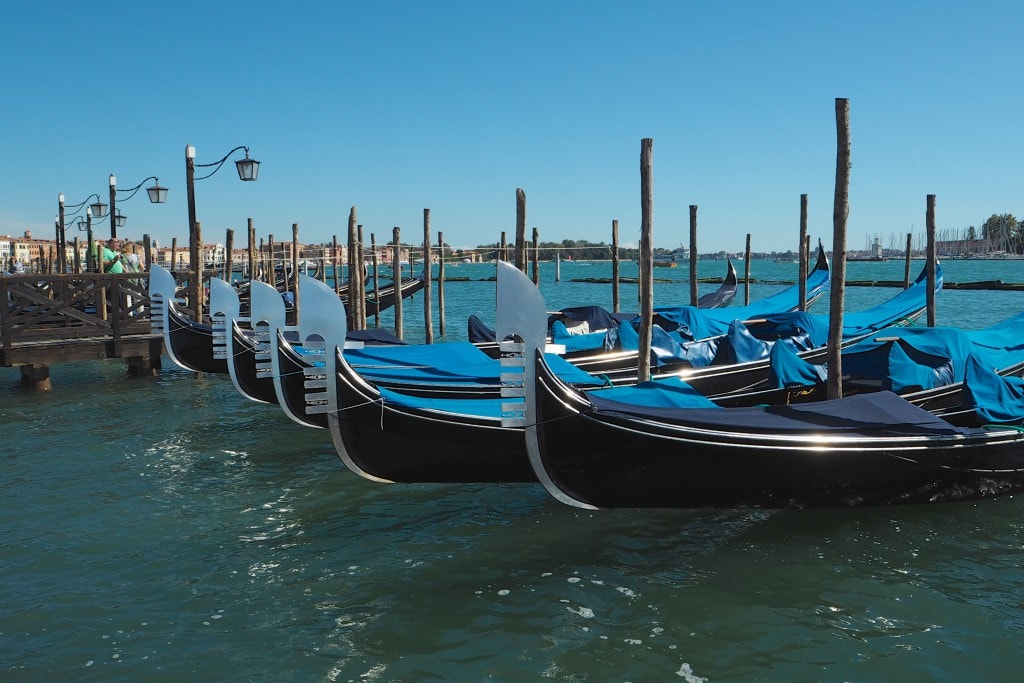 Take a Gondola ride… but at 80 euros for half an hour, it's easier getting around on foot or taking water buses which are regular and a lot cheaper.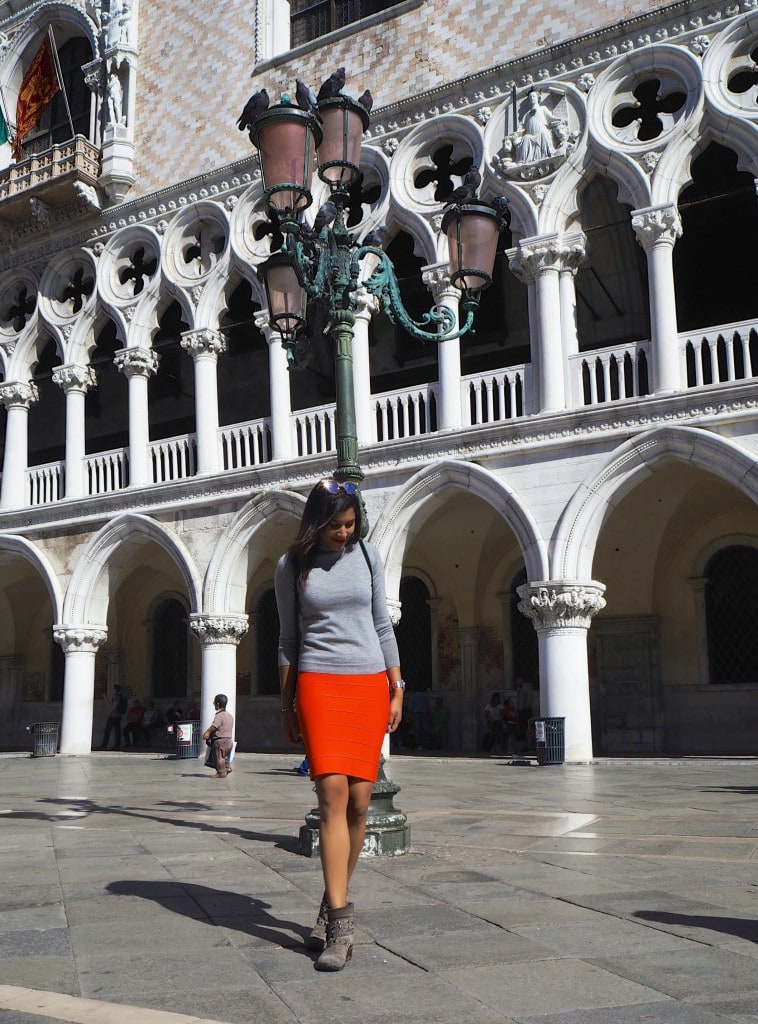 Start off in St Marks Square, then wander through the city without a map or a mission and you'll discover so many hidden gems down the little backstreets and secret alleyways.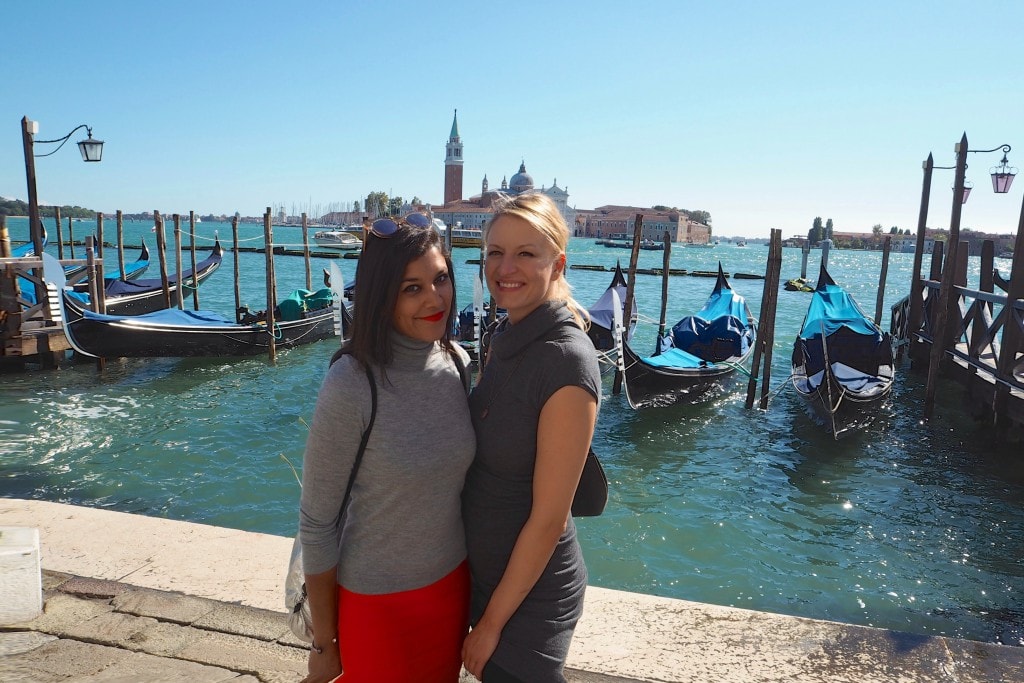 Me and my friend Alicja and her soon to arrive baby (inside bump) waiting for a gondola ride.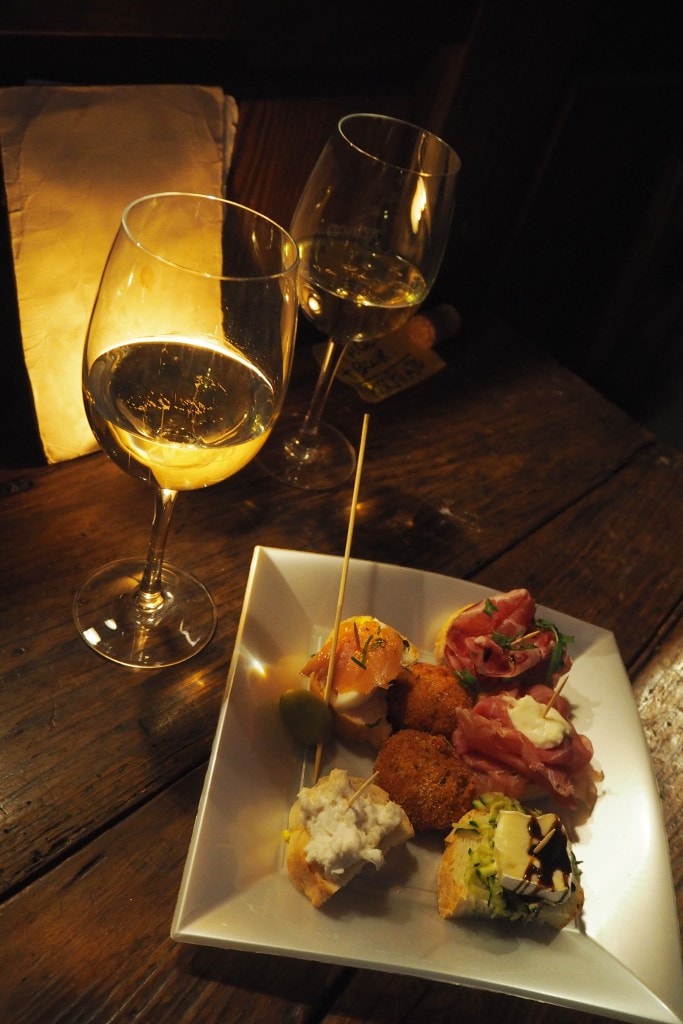 Have an aperitivo, a pre dinner snack and sip. This is normally taken at around 6-7pm, then followed by dinner.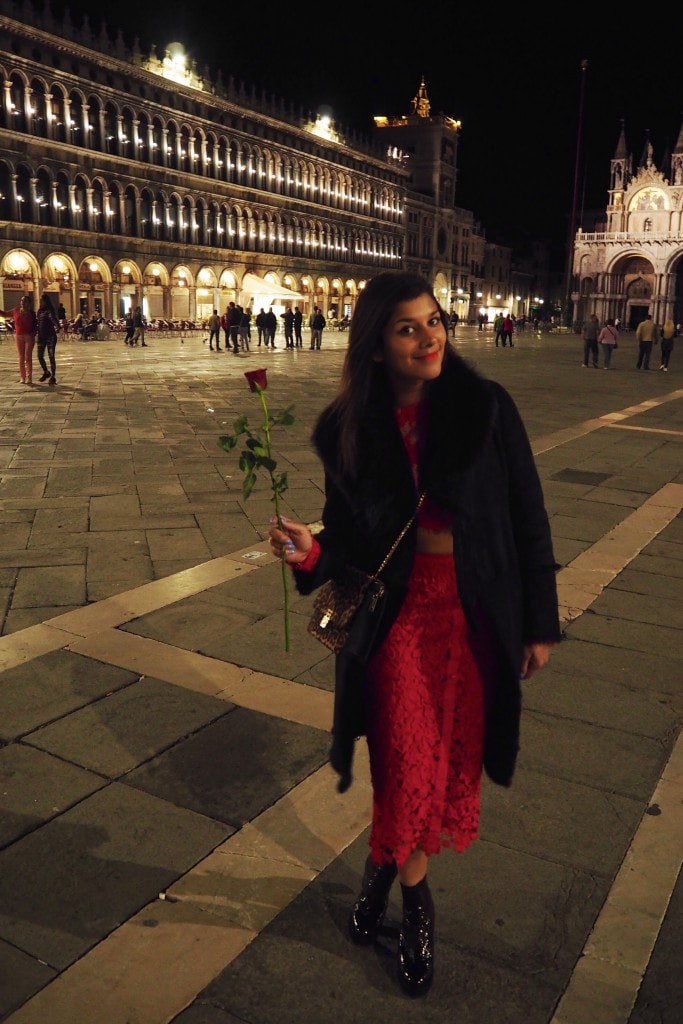 After Dark
Venice isn't famed for it's wild nights out, there are a few bars and clubs, but nothing that I'd write home about. It's all about enjoying an early aperitivo and going for dinner, then lights out around midnight. There are several excellent restaurants in Venice, including the Michelin starred Dopolavoro Dining Room at the JW Marriot and the famous Harry's Bar.
For a fun night out I would recommend heading away from the obvious tourist traps and going into the Cannaregio area, which is more residential and where trendy locals like to hang out. Have an aperitivo at one of the bustling waterside bars (around Fondementa Della Misericordia) followed by a superb, al fresco, fish supper at Ostaria Da Rioba, it's chilled, low key and the Venetian locals restaurant of choice.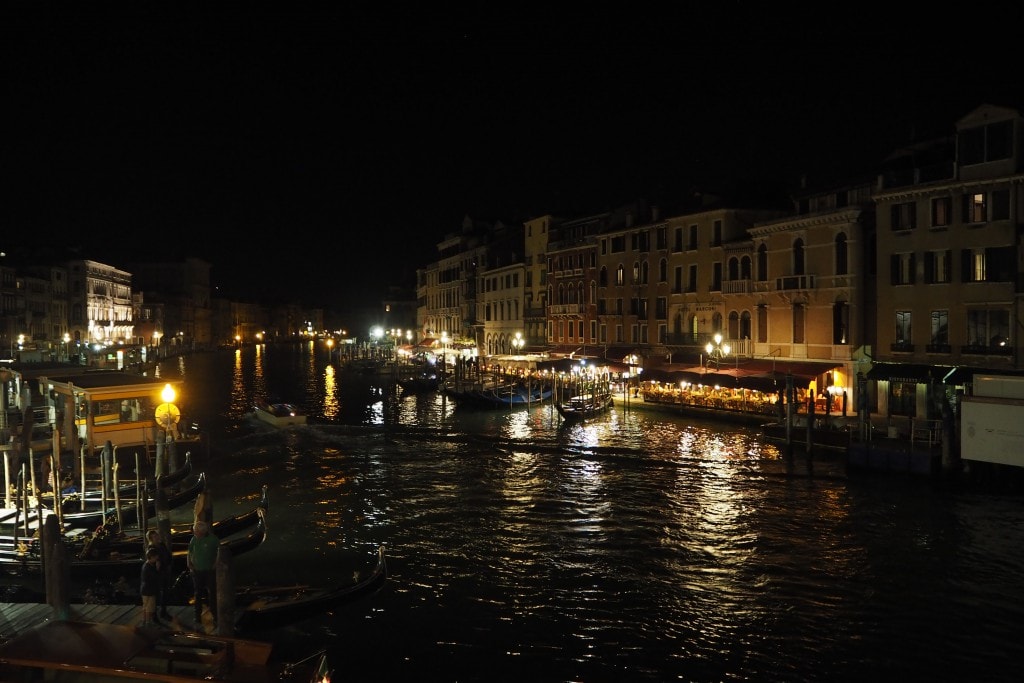 For more on Italy check out my posts on Florence.
And for some Italian fashion inspiration tune in next time for my Gondola photo shoot :)
Bon Voyage!