Athens After Dark
Athens After Dark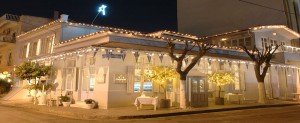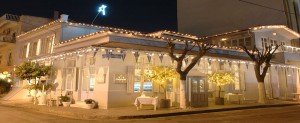 Mamacas
Athens After dark
Night life in Athens is a mix of two extremes. Pick from the trendy new al fresco bars which double up as restaurants and nightclubs or for a more traditional night out, head to one of the many Ouzeries on the Plaka.
Mamacas
Persefonis 49
Gazi Rouf
Located in the trendy new Gazi area of Athens, Mamacas is a bar/restaurant playing host to the Athens fashion set. The atmosphere is fun and lively and the decor chic and minimal.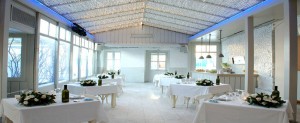 dining room at Mamacas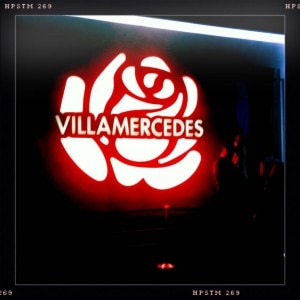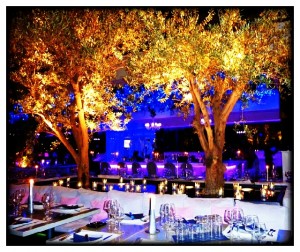 Andronikou & Tzaferi 11, Athens
     (Pireos str. annex – Benaki Museum)
Villa Mercedes is the playground of Athens' hip crowd, mainly frequented by models if the night I went was representative. Make dinner reservations for 11pm and watch the room fill up and the tunes get louder as you approach dessert. You'll have plenty of time to eat and work it all off by throwing some shapes on the dance floor.  We left at 6am and the dance floor was still pumping.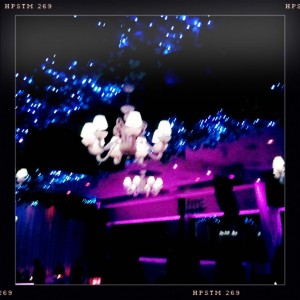 The Plaka
The best time to head to the Plaka is around 7.30pm, for a little pre-dinner aperitif. If you're going on to a trendy all in one bar/club/restaurant dinner normally starts at about 10.30pm.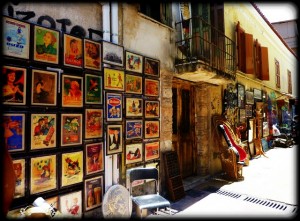 The Art Foundation
5 Normanou Str,
Mon – Sun 1pm – 9pm
Hidden away behind a wall of screen prints is The Art Foundation. A little bar/restaurant which houses a gallery and art house cinema. Great for late afternoon drinks and a little culture.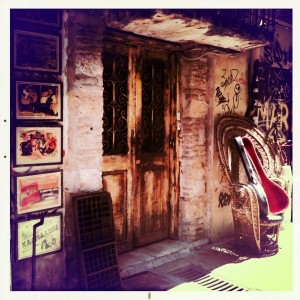 Art Foundation entrance
Brettos 
41 Kydathineon Str
Plaka
Famous for their multi coloured wall of flavoured spirits Brettos is an Athenian favourite. One of best places in the Plaka for delicious traditional Greek food, affordable prices too.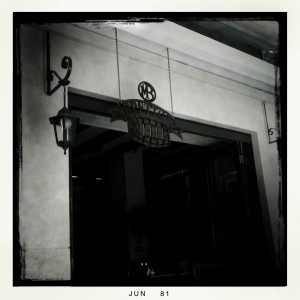 Also worth mentioning in the Plaka area:
For those in the know head to Thirio, the latest hang out of the in-crowd.
 Also check out Scholarxio for quick, cheap eats before a night out.
For a romantic night out and the best views of the Acropolis, the Roof Gardens at the Grande Bretagne Hotel is the place to be. Something of an establishment in the city, this classic hotel is still as popular today as it was 140 years ago.
Island
27 km from Athens
Sounio Avenue
16672
Varkiza
 Island is a go to venue for summer nights out. A restaurant, bar, nightclub and cabaret in one and set on the beach. It's a great night out, the only downside is that it's a little out of town so you'll need a car or a pre-arranged taxi.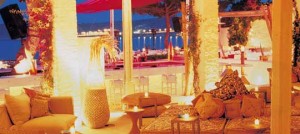 Beach bar at Island