Best Nights out in Bali – Seminyak & Canggu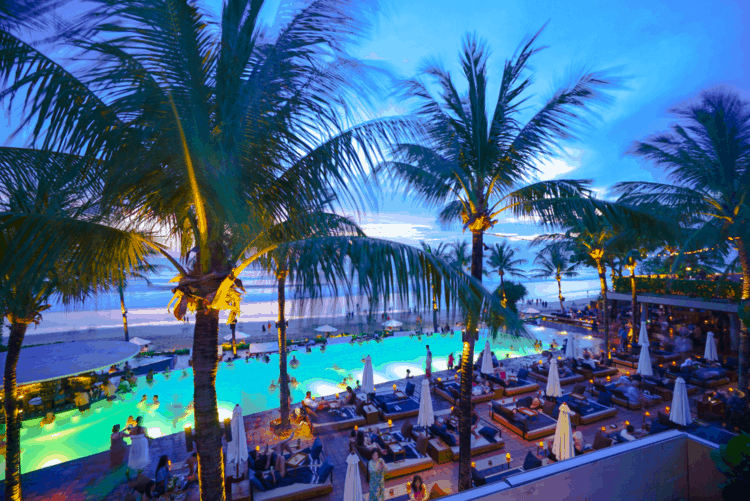 Where? Canggu and Seminyak, Bali, Indonesia.
When? February 2020
Why? I've just come back from a super fun trip to Bali. Our agenda for the two week holiday was partying and relaxing, which gave me plenty of opportunity to 'research' some of the best beach bars and clubs in town.
We stayed in the popular beach resort of Seminyak and trendy, surfer paradise, Canggu.
For a selection of great hotels in Canguu, Seminyak and Ubud click here.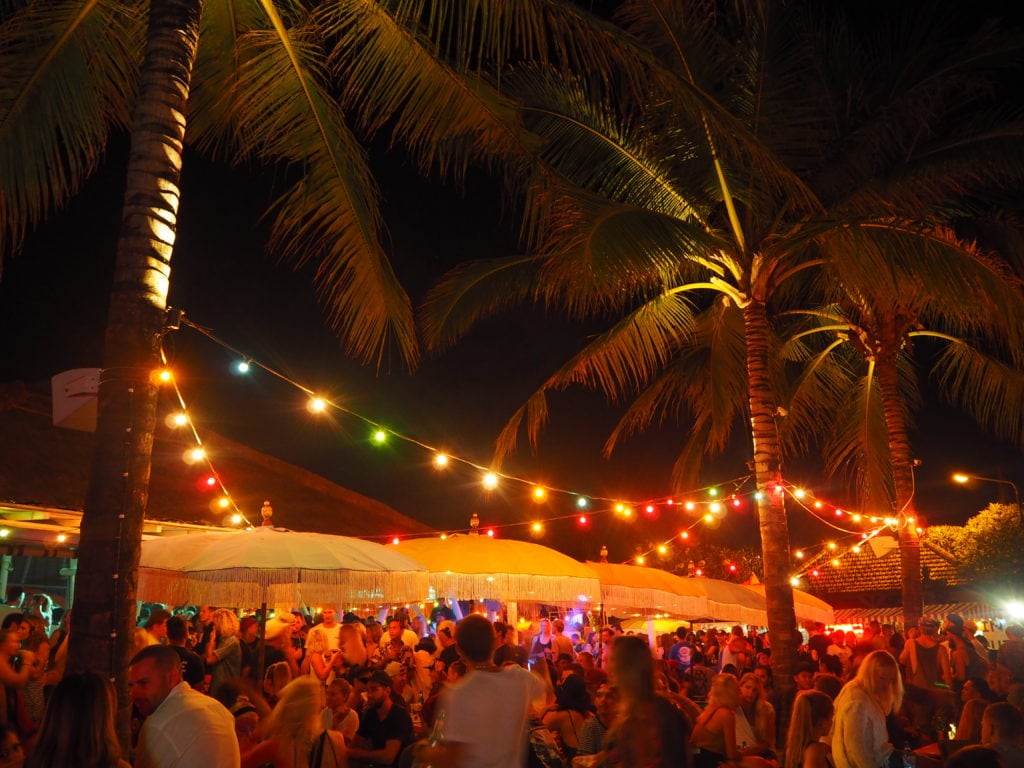 This isn't an exhaustive list of all of the bars and clubs in Bali, this is The Style Traveller edit of the best hang outs, based on where the cool kids, hipsters and champagne set are partying these days.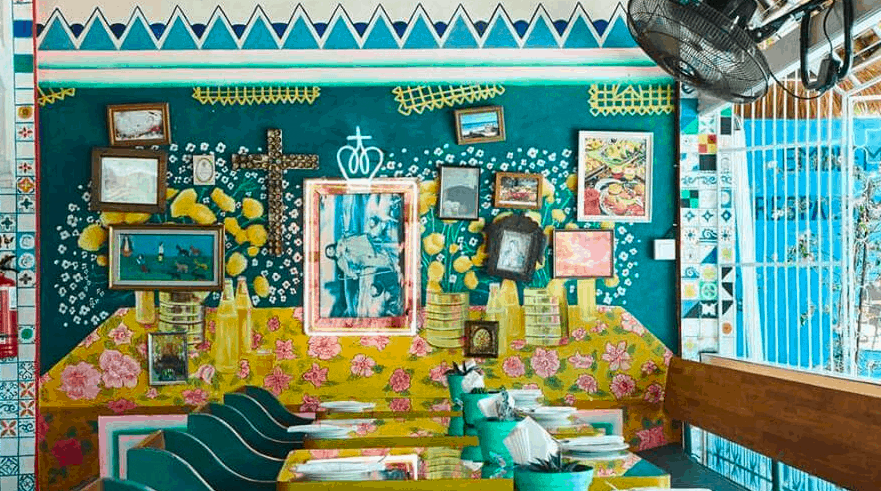 Seminyak
Semiyak offers the best up-market, beautiful, beach bars and night clubs in Bali. No matter what time of day you're sure to find somewhere fun and fantastic to get down on the dance floor and throw some spectacular shapes.
From chi-chi day-to-night clubs like Potato Head and Ku De Ta, to dinner and dance floor antics at funky latino themed La Favela and Motel Mexicola, the party doesn't stop in Seminyak.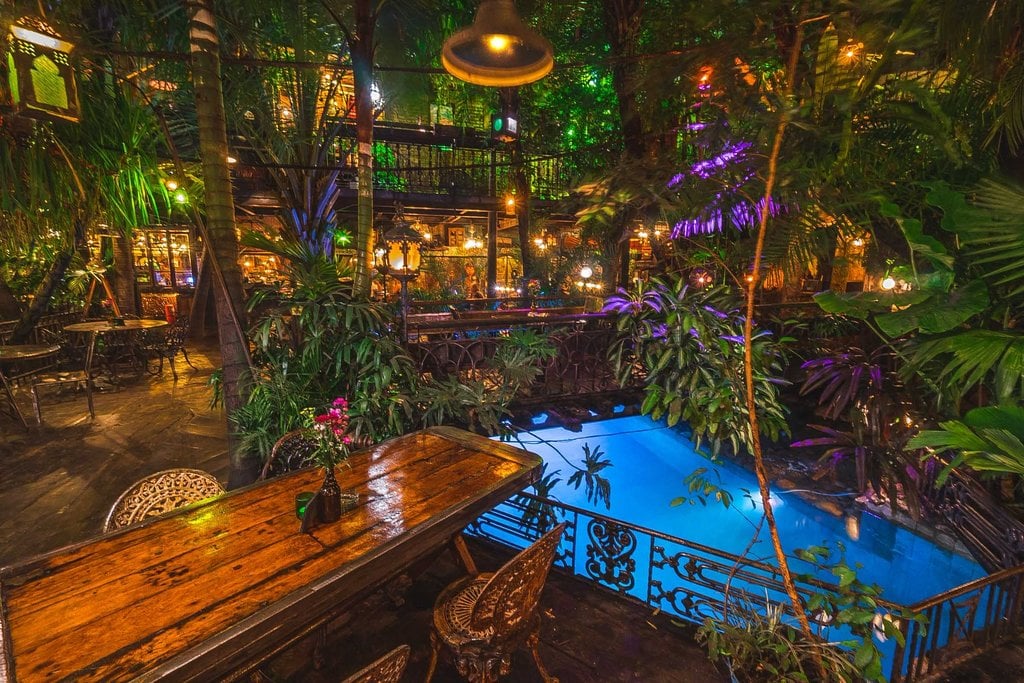 La Favela
This South American themed restaurant, bar and packed-out night club is fairy lit, vibrant and fun. The colourful, venue is designed on multi levels to resemble its Brazilian name sake. There's even a Christ the Redeemer statue looking down over his hedonistic followers.
Book a table for dinner first on the Amazonian terraces, it's a good way to beat the crowd for the night club. Once it get's to 11pm (any day of the week) you'll be queueing around the block, it is the most popular club in Seminyak.
What to wear? From cute sun dresses to 'dress to impress'. Flats are fine for the girls because it's all about the dancing. Boys can't get in wearing vests.
££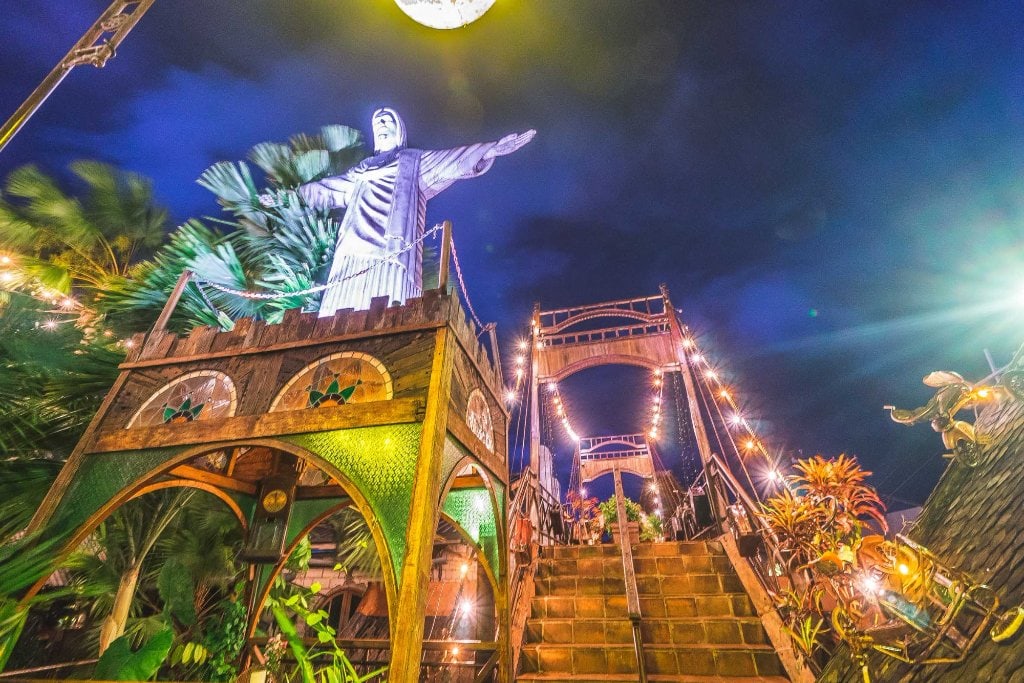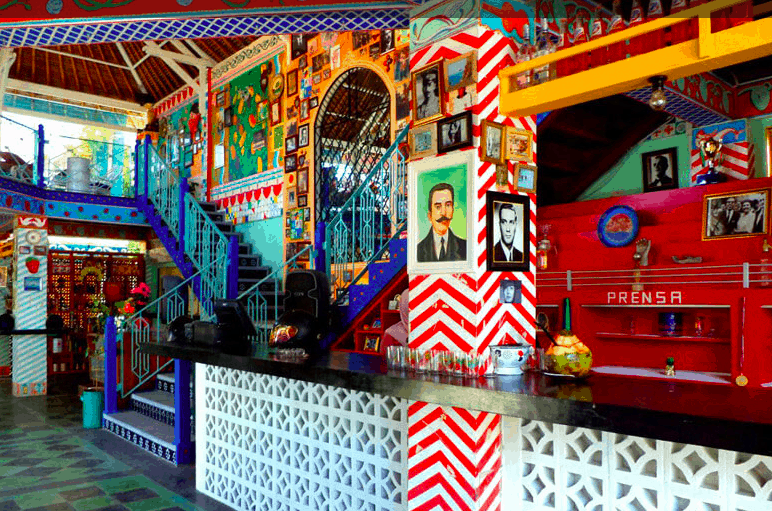 Motel Mexicola
Imagine the sights, colours and vibrancy of a Mexican day of the dead carnival all packed in under one kitsch roof. The walls are bursting with antiques, photos and cute Mexican memorabilia.
Mismatched tables, chairs and filigree fencing mark out the eating areas from the party spaces. Once the sun goes down and the neon sign lights go on, temperatures rise. Expect Bali's cutest chicas dancing on the tables till dawn and music as eclectic as the decor. The tacos and tequila are sensational. ££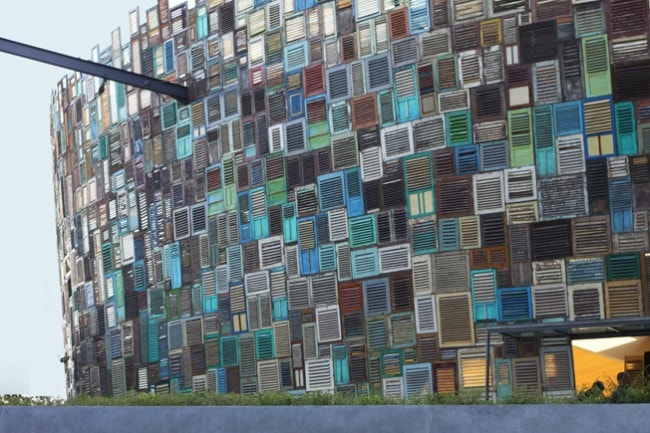 Potato Head
One of the biggest and bouji-est clubs on the Bali scene. Enter this epic space via the vast 'shutter' installation that surrounds the central courtyard like giant-bowl sculpture (pictured above and opening shot).
Once inside expect rows of beautiful people lounging on the Balinese day beds, mojito in hand, looking out to the infinity pool and the sea beyond.
Everyone is loaded in every sense of the word. Check weekend listings for the best international DJ party nights, good enough to take on Miami and Ibiza. £££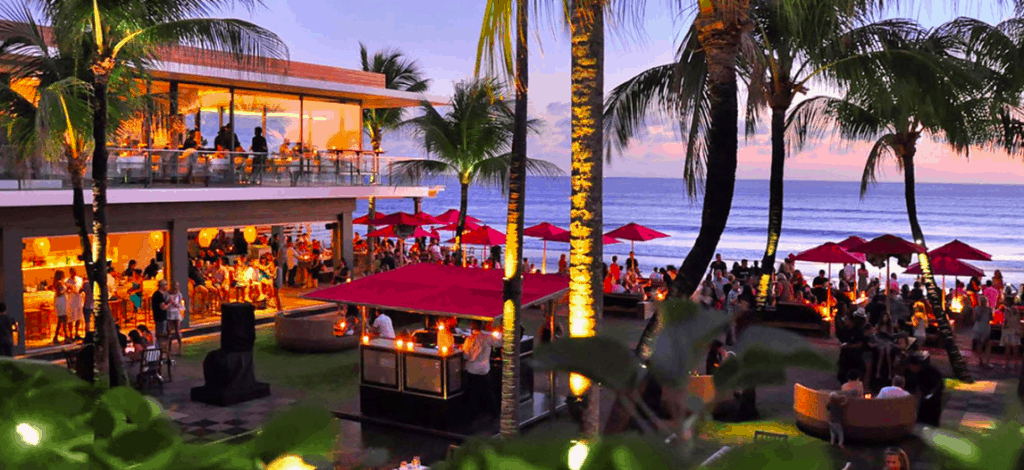 Ku De Ta
A similar crowd to Potato Head but in a slightly smaller venue and with 'friendlier' clientele. Enjoy dinner and sunset cocktails at this chic day to night beach club.
The music is a mix of Ibizan chill and EDM. Enjoy sunset cocktails or a crisp glass of white wine sat on the modern, glass verandas or under the clubs signature crimson parasols. £££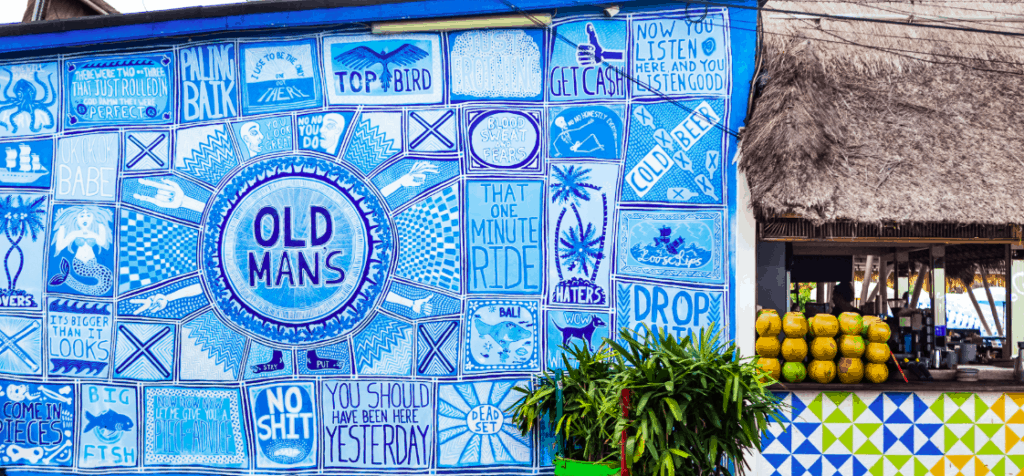 Canggu
Canggu is a less commercial, less 'built-up' resort than Seminyak. It has 'boho surf vibes' a plenty and a languid, laid back atmosphere. It's home to Bali's hipster crowd.
From posh day club, Finns, a beautiful complex filled with equally beautiful people, to The Lawn and Old Mans where surfers swap dance moves with the creme de la creme of the Aussie instagram crowd. @GypseaLust and @DoYouTravel both live here.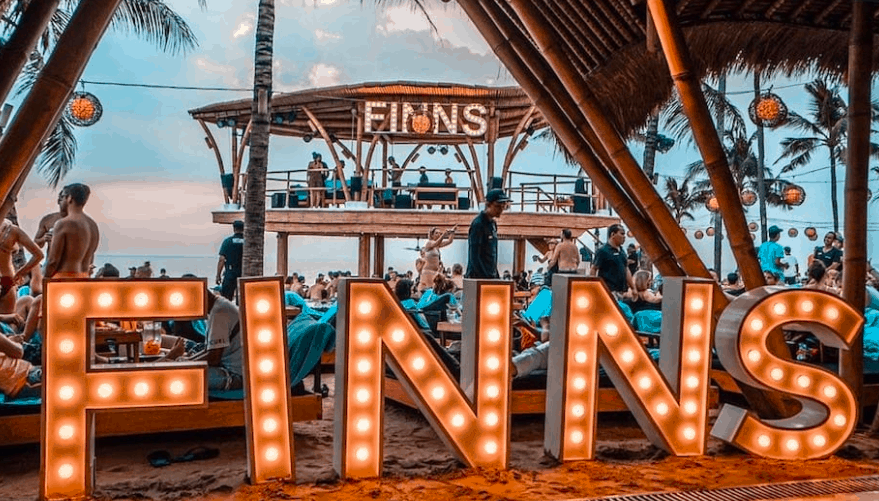 Finns
Without doubt the chicest (and largest) venue on Canggus beach bar scene, Finns underwent a huge renovation and became a vast complex of restaurants and pool bars with day beds, sun terraces and gorgeous viewing platforms framing the roaring waves beyond!
Arrive mid afternoon or at lunchtime as it closes earlier than the other clubs. Wear a cute outfit over your swimwear for day-to-night beach chic. £££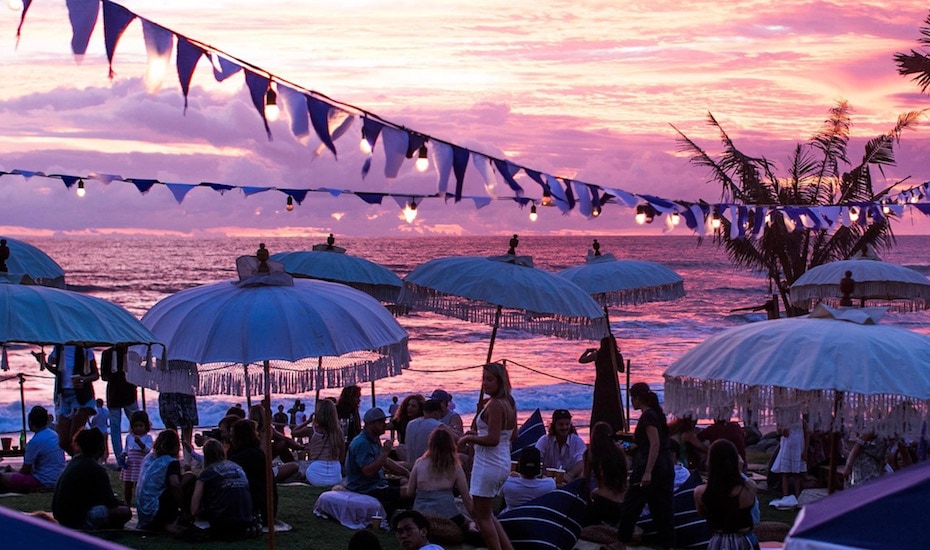 The Lawn
The Lawn is situated directly next to Old Mans and Sands, but offers a much classier, bohemian atmosphere. Expect the instagram crowd, photogenic, vegan, beach snacks and craft beers.
Sip espresso martinis sat under the famous Balinese umbrellas. The multi decked bar is the epitome of Lombok lounging fun. The DJ parties on the weekend are pretty epic too. ££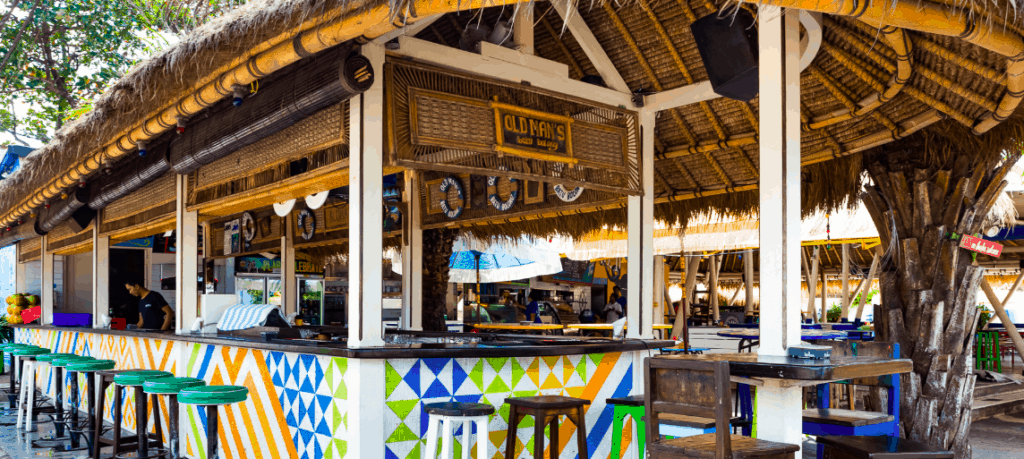 Old Mans
Canggu's most popular hipster beach haunt is named after the Old Man break, so expect a post-surfing, cool hipster crowd.
The style is much more laid back here than in Seminyak. Flats for the ladies and a skimpy beach dress are about as dressy as you need to get. Tousled sandy beach locks and sun-kissed skin are the look du jour. ££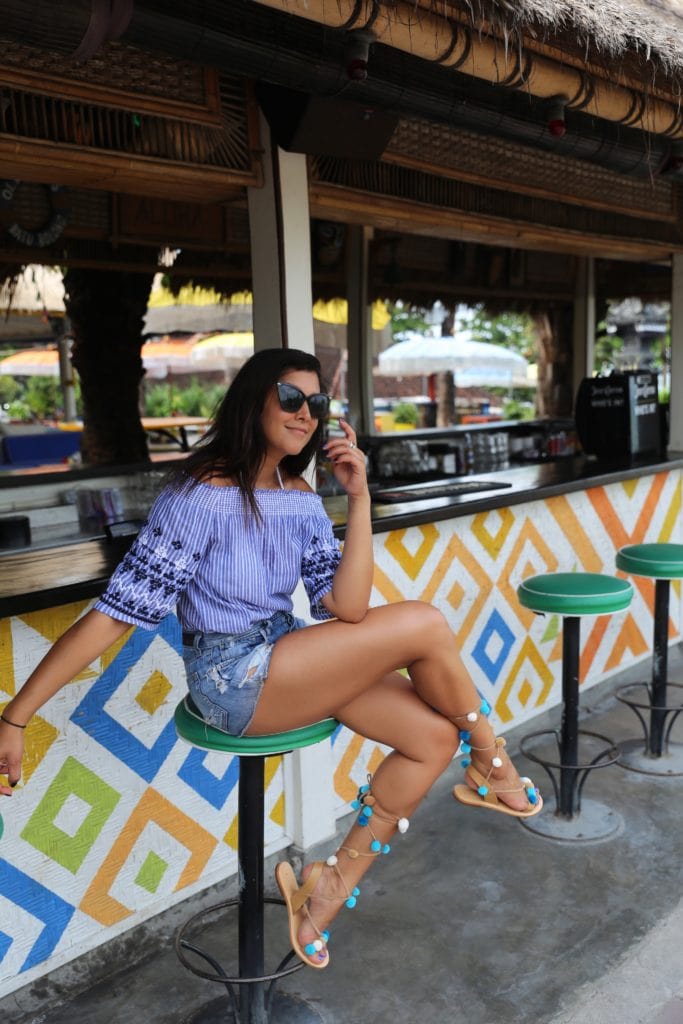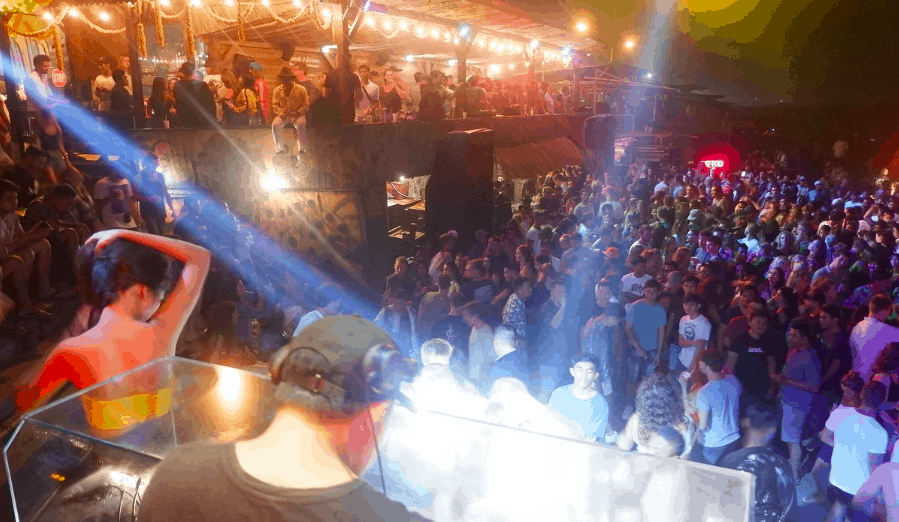 The Sand Bar, Canggu
Sand Bar is infamous for hosting the 'after-after party' for the prior two beach clubs. This ramshackle beach bar hosts the ultimate bare foot, beach rave.
The bar is a rustic wooden viewing platform and the DJ literally carries his decks onto the beach! This is old school, down and dirty clubbing at its best and was literally my favourite (and extremely basic) club of them all!
But I love dancing with sand between my toes, under the star filled sky, with the sound of the roaring waves just next to me. Posh clubbers need not apply. £