Burano – Festive Fashion Shoot
Burano – Festive Fashion Shoot
Where? Burano, Italy.
When? Winter 2016.
Why? Just a half hour boat ride off the coast of Venice lies the picturesque island of Burano.  On the final leg of The Style Traveller Italian Adventure I made a day trip to the beautiful island.
Local artisans specialise in the making of intricate lace, but the island is also famous for it's legendary kaleidoscope of colourful buildings. The rainbow streets of Burano provide the perfect insta friendly backdrops. Here's my Style Traveller fashion shoot in Burano to give you a little festive party wear inspiration….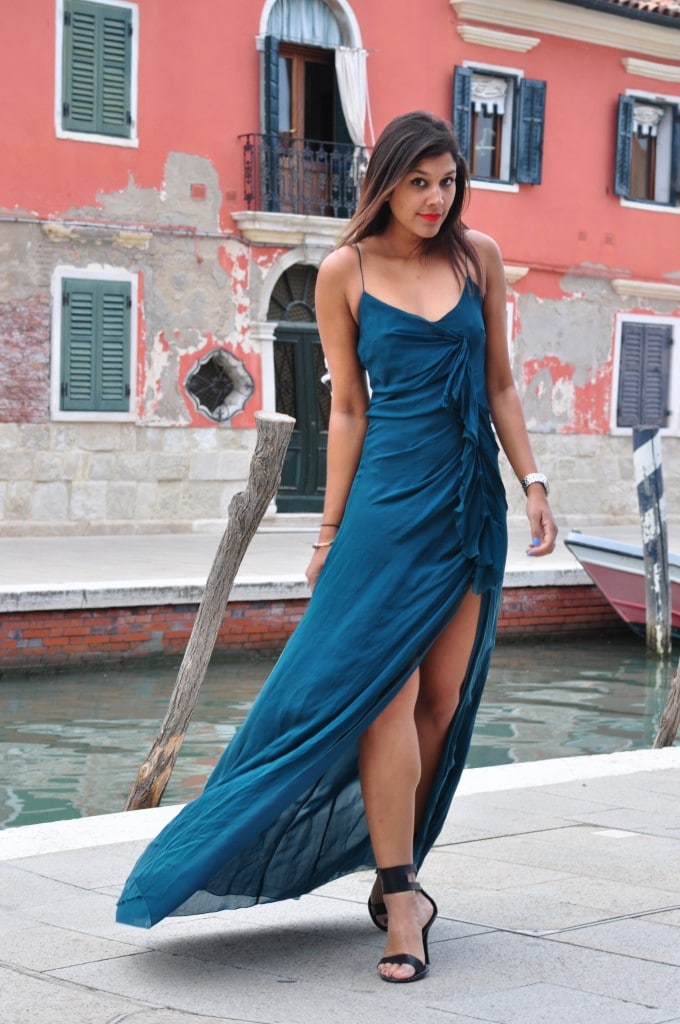 Outfit 1: Bonnie wears emerald green gown by Pinko, shearling coat by Pure Collection, watch by Rotary and shoes by Kurt Geiger. I'm a huge fan of a floor length maxi dress, effortlessly elegant and in this beautiful jewel tone it's ideal for the winter party season. It also fits in perfectly with this seasons 'go green' trend.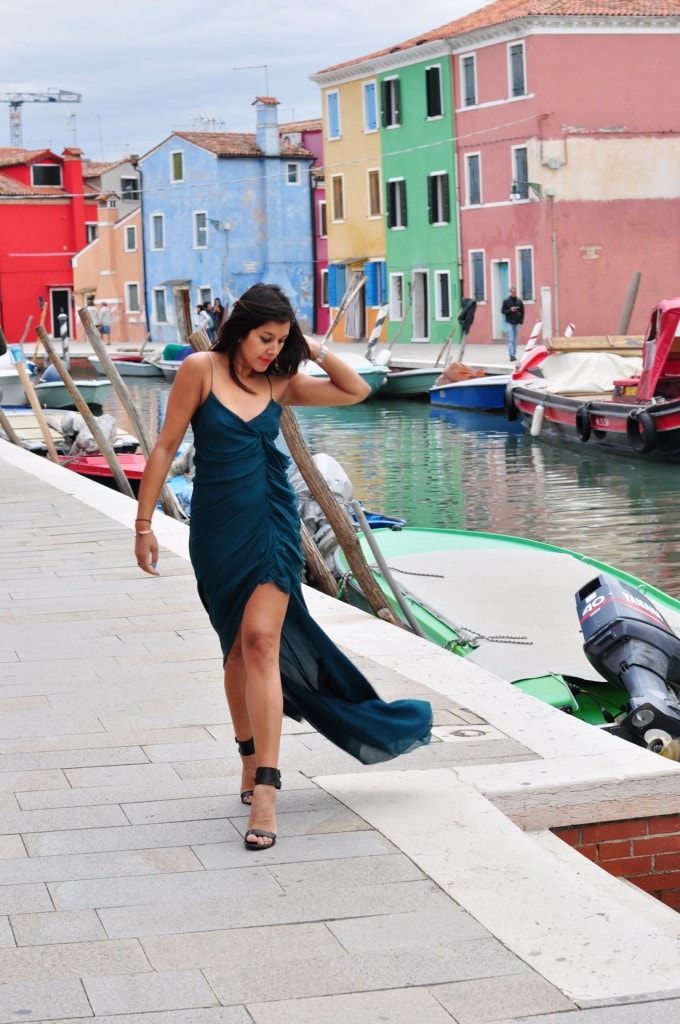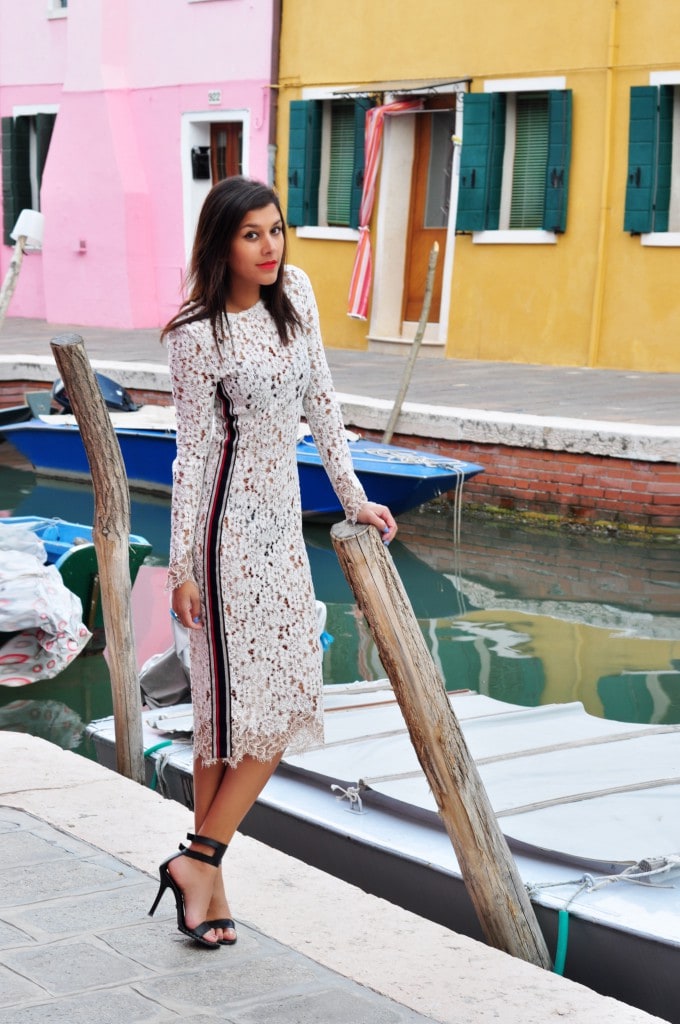 Outfit 2: Bonnie wears cream lace dress by Pinko, Beanie hat and shearling coat by Pure Collection and heels by Kurt Geiger. Lace is having a huge moment right now, so it seemed only fitting to wear a white lace dress on the island of Burano which is famed for its lace making artisans and workshops.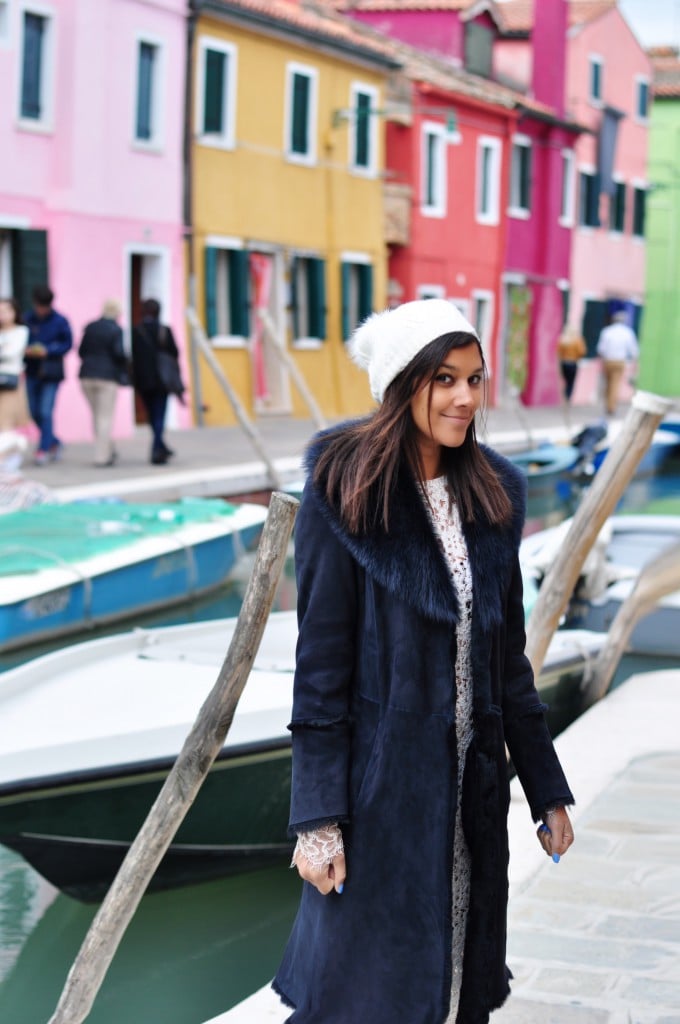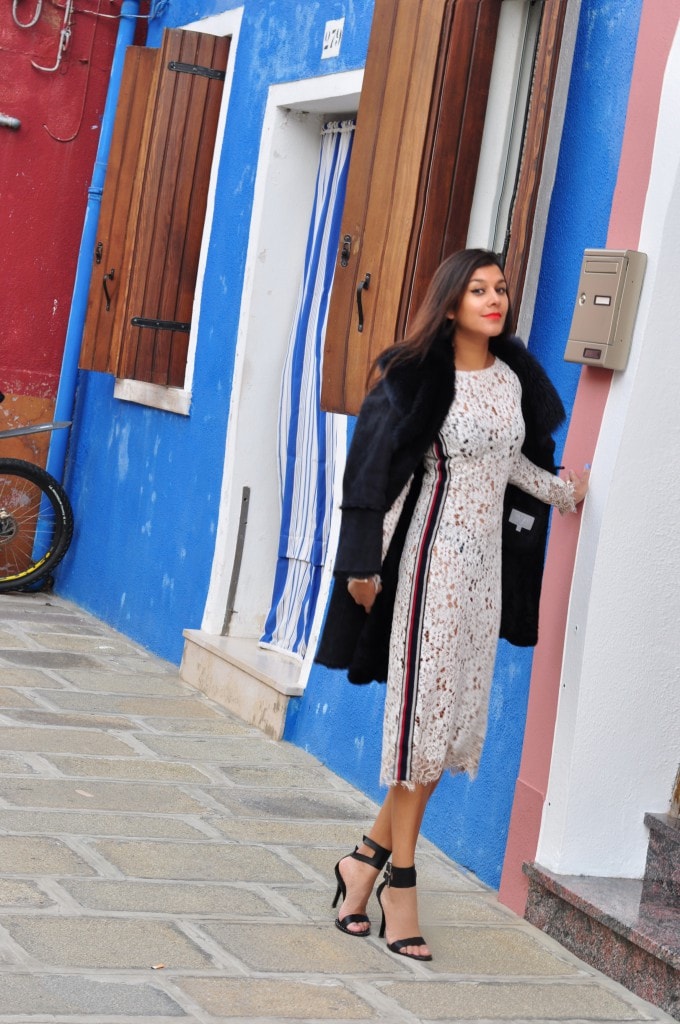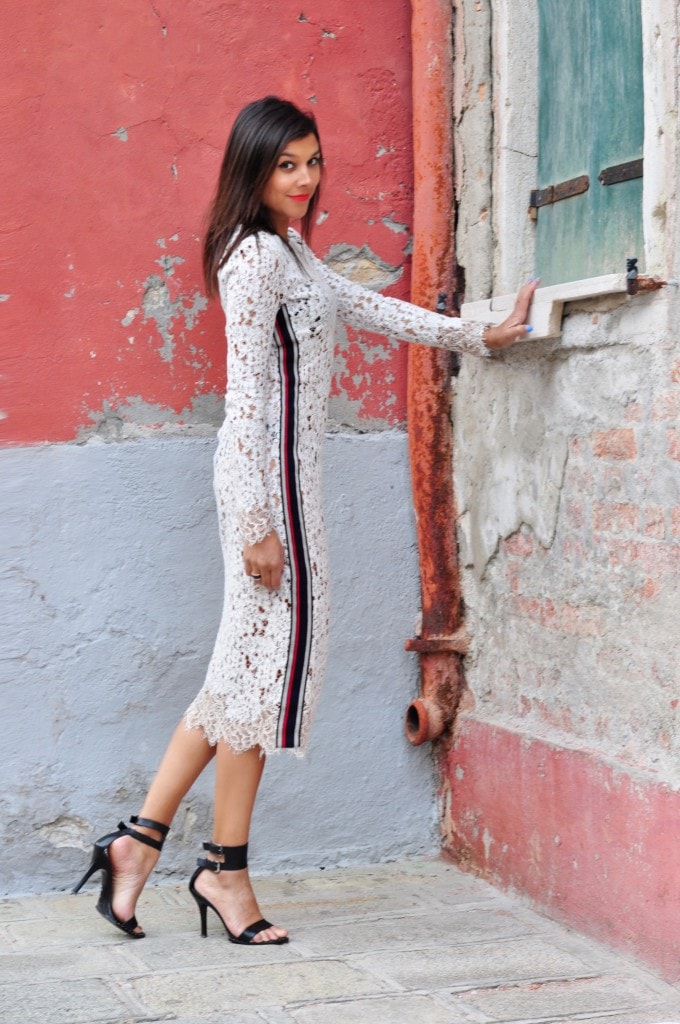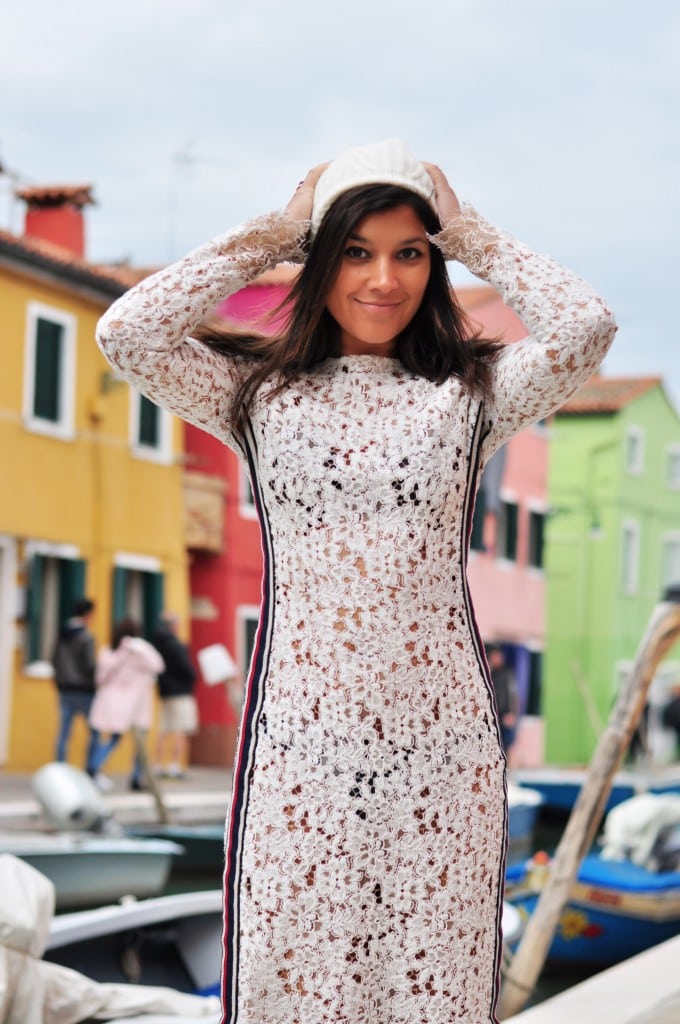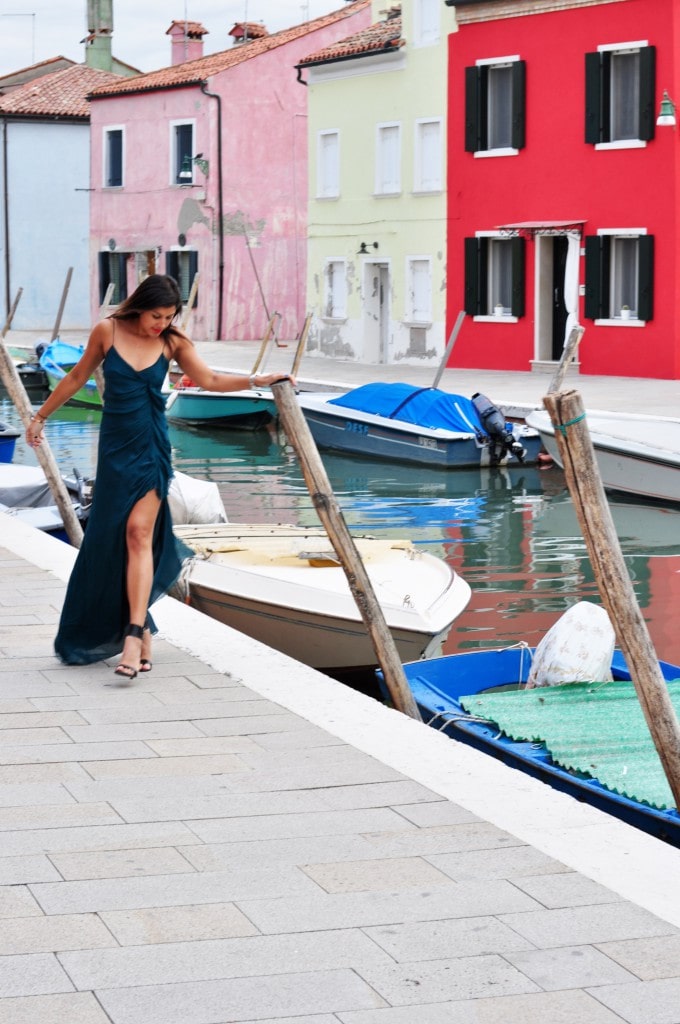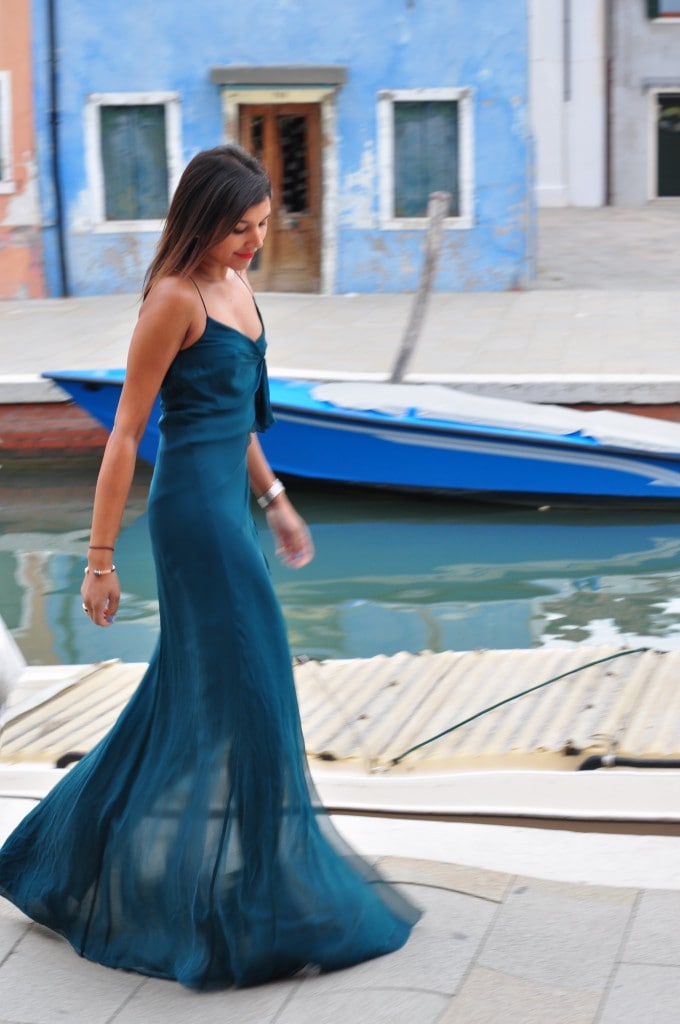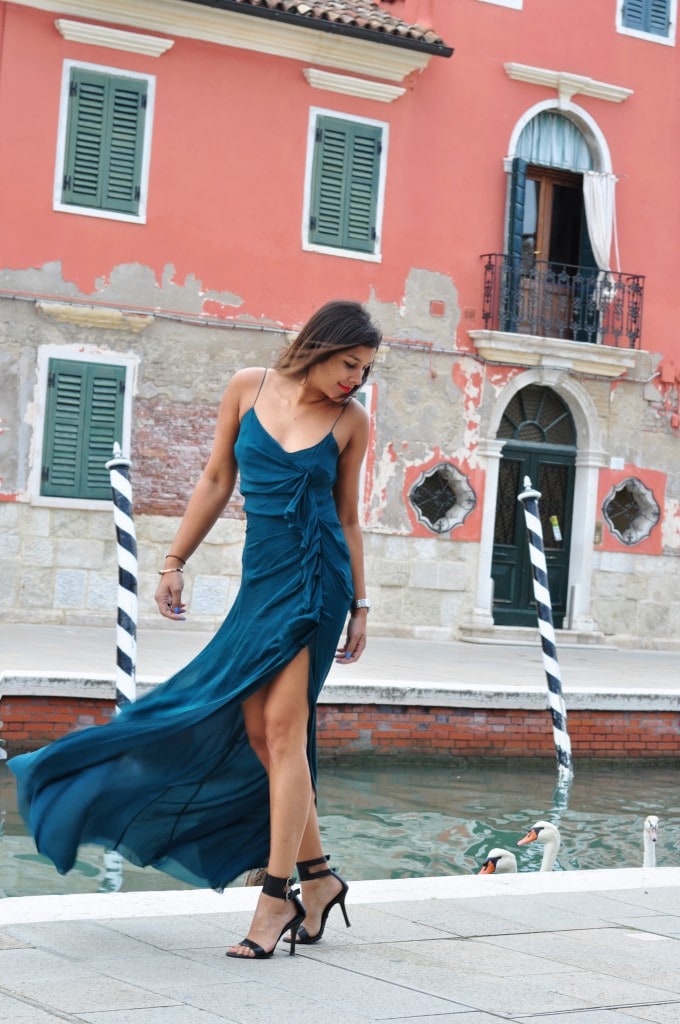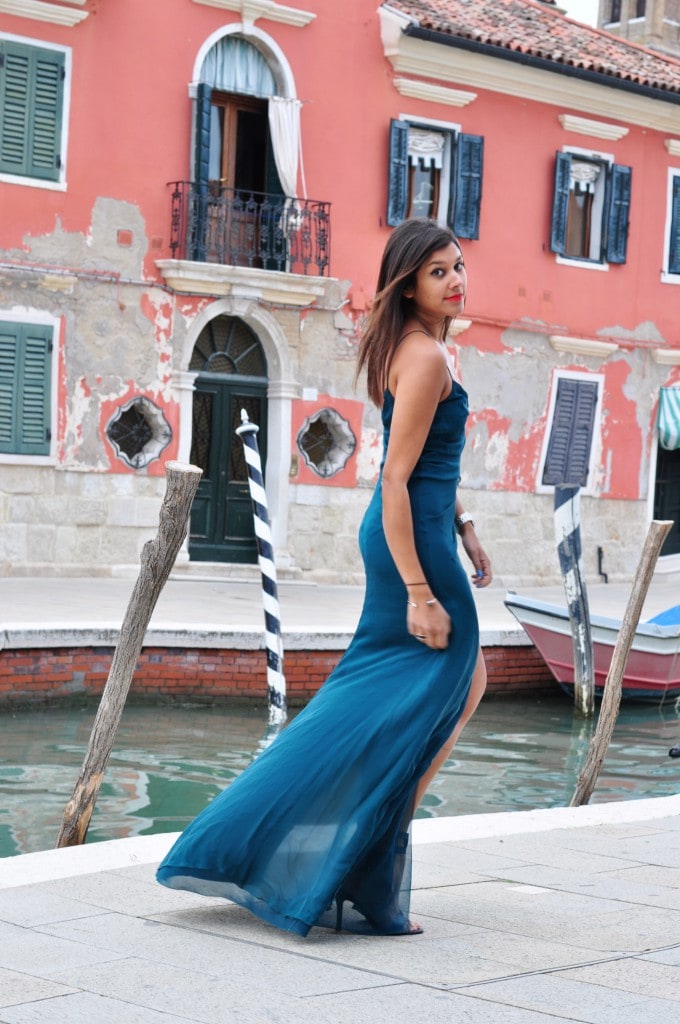 Arrivederci from Italy, next stop a winter wedding in York.
For more from The Style Traveller Italian series click here.
Bon Voyage.