Central London W1 After Dark and Sleeping
Central London W1
After Dark and Sleeping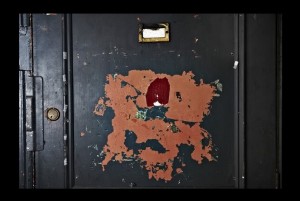 If you can't find the door you're not coming in! ECC – The Experimental Cocktail Club
Central London W1 – Where to Party – Bars and Clubs
There are thousands of bars and clubs in central London, to get full listings check out Time Out London. But as you may not have time, here is an edit of my favourite London party places aimed at a StyleTraveller! My choices range from dive blues bars to upmarket cocktail bars, but the key factors are that they all have a cool crowd, great atmosphere, aren't too pretentious (normally!) and most of all they are FUN!!! oh and dress code? It's London, there isn't one!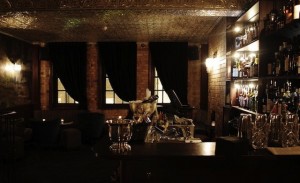 ECC
Where Londoners hang out (if we're 'staying central') –
Kingly Street – Near Oxford Circus. Best hang outs? 2 Floors, The Blues Bar and Aqua.
Charlotte Street – Bourne and Hollingworth. The whole road is full of trendy bars & old man pubs.
Market Place – Near Oxford Circus. Favourite hang outs? Market Bar and The Social
Heddon Street – Off Regent Street. Best hang out? Kemia Bar at Momo's.
Soho – Old Compton St and the streets which run perpendicular to it – Dean, Greek, Wardour and Frith – are filled with hundreds of bars. If the choice is too overwhelming, head to Cafe Boheme (below members club Soho House), they're the best for people watching. For secret London see if you can get into Trisha's (This one is for dive bar loving hipsters only – lets call it ironic chic)!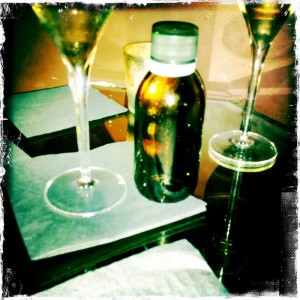 Vials at ECC
Behind a broken old door in the centre of China Town (Rupert St) lays three floors of hidden experimental cocktail making fun! There's often live music and lots of vials full of ready made cocktails, the mixologists are quite nice to look at too! The crowd is chilled out, fun, Londoners in the know. You'll love it…but you'll have to find it first!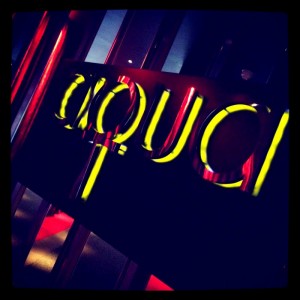 Literally behind Oxford Circus Tube station is the swanky Aqua Bar. Housed on the fifth floor of an office building, take your pick from the Japanese (Kyoto) or Spanish (Nueva) restaurants on offer. This is definitely a summer venue recommendation, the roof top terraces boast amazing views of London. Be warned, with the expensive decor, post code and chi chi clientele comes an expensive wine and cocktail list with optional service charge…which is not so optional.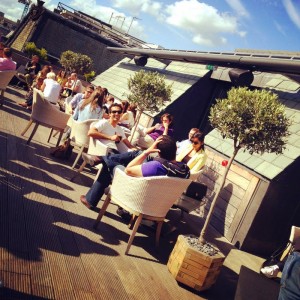 One of the roof terraces at Aqua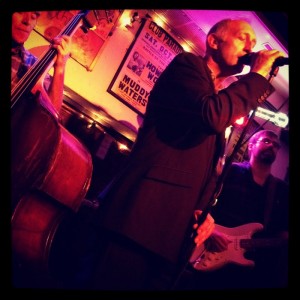 This tiny, sweaty dive bar on Kingly Street is London's original blues bar. There's live music every night of the week, the atmosphere is unbeatable, especially when people start dancing on the tables and it's free to get in before 9pm. Whats not to like?… well the wine isn't the best (although I've been informed that they have changed the wine list recently!) and I wont mention the toilets…Oh and don't get on the wrong side of Bonko the door man! Other than that it's one of my favourite nights out in London! Dress code? Leave your Manolo's at home, they'll get trashed!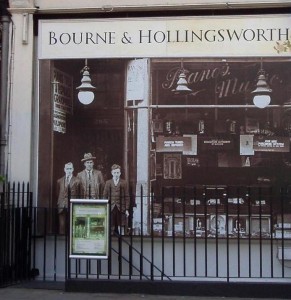 The Charlotte Street area is wall to wall bars, pubs and restaurants, but look for a little iron railing and secret stair case and it'll lead you into a pre-war grandmothers living room, fantasy world. You may be expecting tea and cakes, but the currency here is cocktails and hard liquor! Ask for your cocktail served in a china tea cup to help you get into the mood! If you're looking for a proper British old mans pub with real ale (blah, blah, etc etc….) The Marquis of Granby across the road is as close as you'll get outside of east London.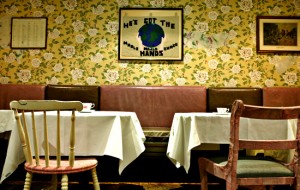 Other bars that should get a mention 
Purl – secluded, dark and seductive drinking hole by Marlebone High Street, great cocktails but a one stop destination due to it's location.
Crazy Bear – Decadent eccentric mirrored bar downstairs from the restaurant, just off Tottenham Court Road, great first date venue.
The hotel bars – Long Bar at The Sanderson,  Light Bar at Saint Martins Lane Hotel.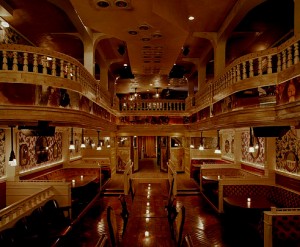 The Box
For late drinks and dancing many of the bars listed above have a late licence. However if you're looking for a proper club with dance floor and glitter ball and enough room to throw some serious shapes try out the following:
The Box New York club The Box hits London with its mix of house nights and gruesome cabaret acts. The entertainment can be a little off the wall but music and dj's are pretty good
Also in the area – check out The Kemia Bar at Momo's and Madame JoJo's (make sure you check the listings though, JoJo's do a drag/cabaret night which is equivalent to a very painful hen party!!)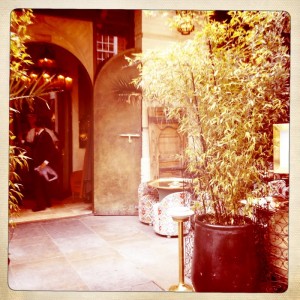 Kemia Bar at Momo's
TheStyleTraveller also recommends:Private members bars and clubs – Dover Street Arts Club, Soho House, Paramount club.
TheStyleTraveller does not recommend Funky Buddha, Movida, Mahiki, (unless you want to hang out with Prince Harry of course…) and as i'm not a huge fan of any of these places you can look into them yourself!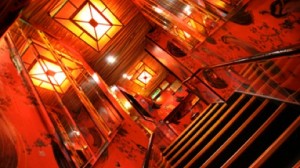 Madame JoJo's
Sleeping and Hotels
My three favourite fashion hotels in central London are: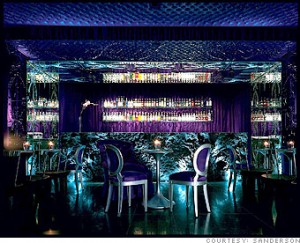 The Sanderson
The first London hotel designed by the Phillipe Starck / Ian Schrager partnership, The Sanderson has withstood the fashion test of time and is still a firm favourite on the hip hotel scene. If you check in on a weekend night be prepared to join the party at The Long Bar.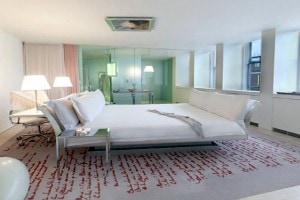 Bedroom at The Sanderson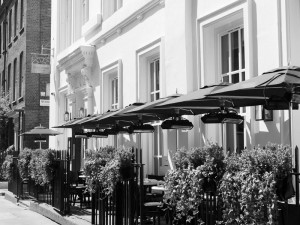 Rooms at Dean Street Town House
Part of the Soho House Group, the rooms at Dean Street Town House make you feel like you live in Soho! Its homely, in an incredible location for getting a real taste of London. And best of all it's not as expensive as you think.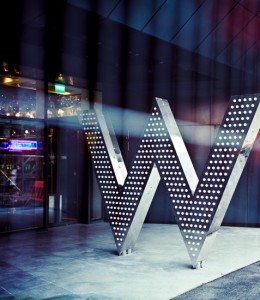 Ok I know it's in Leicester Square but as a tourist you can't get much more central than this. And as is always expected and delivered from a W Hotel the service and styling is impeccable.
TheStyleTraveller also recommends:
St Martins Lane Hotel, Charlotte Street Hotel, Soho Hotel, The Langham.

Good night London…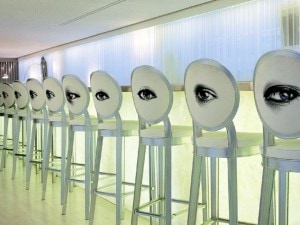 Long Bar at The Sanderson