Central London W1 Shopping
Central London W1
Shopping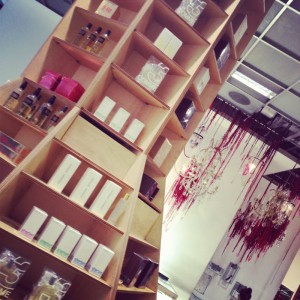 Dover Street Market
London Shopping
Renowned as one of the world's fashion capitals, London boasts a plethora of shopping experiences. The choice is endless from high street to high end, vintage boutiques, street markets, flagship luxury department stores to obscure pop up shops. There are just too many options to write about each one so, if you are only in London for a long weekend this is my choice of whats hot and where to shop……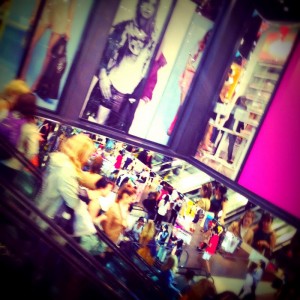 Topshop Flagship store on Oxford Circus
The High Street
Lined with international shops and department stores, Oxford Street and Regent Street are the two main high street shopping streets in central London. For my foreign (and non-London) readers this is also where you'll find the flagship Topshop, H&M and Zara stores. The original Selfridges & Co department store is here too, nearest to Bond Street tube station. Other central London high street shopping destinations include Covent Garden (great for shoes, urban wear and holistic stores), Westfield Shopping Centre, Marylebone High Street, High Street Kensington and Kings Road.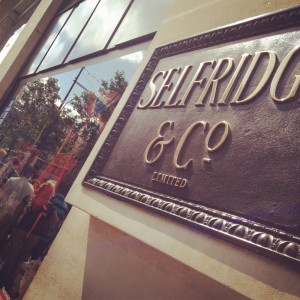 The High End
If you're more into your Gucci than your Gap and know your Marni from your M&S, you need to head to Bond Street and Sloane Street. The two luxury shopping areas are filled with international designer names – Prada, Louis Vuitton, Dolce & Gabbana, the list goes on. Other more niche designer destinations have sprung up in recent years, namely Mount Street and Dover Street, where the well versed fashion hunter will find designers such as Balenciaga, Acne and McQ.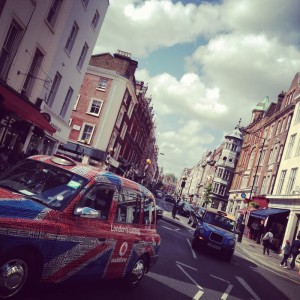 Marylebone High Street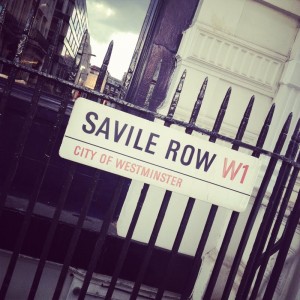 Head to Savile Row for a quintessentially British 
tailoring 
experience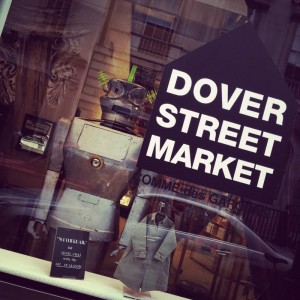 The brain child of Rei Kawakubo aka Comme de Garcon, Dover Street Market is a concept store where creators and innovators from different fields can exhibit and sell their creations. Housing art installations along side vintage finds, rare jewellery pieces with cooking utensils and taxidermy next to cakes! it's a concept store and then some. Oh and d
id I mention theres a Celine concession in there?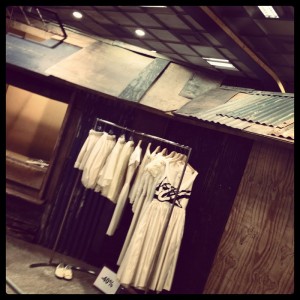 Shop and view art installations at Dover Street Market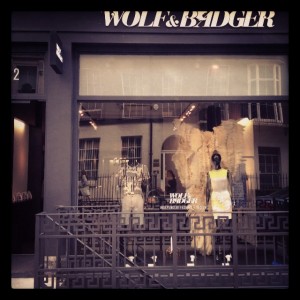 Wolf & Badger on Dover St
Dover Street has been welcoming many new comers of late, such as McQ, Wolf & Badger, Vanessa Bruno, APC and Acne who have all taken up premises on the Mayfair street.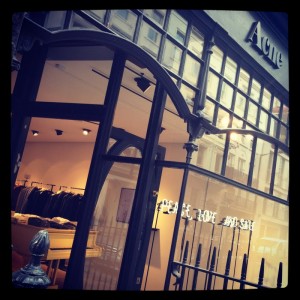 Three floors of heaven on Dover Street!
South Molton Street – Browns
The jewel of South Molton Street is Browns and Browns Focus. E
stablished in 1970 by fashion doyenne Joan Burstein, affectionately known in the industry as Mrs B, Browns and Browns Focus have been championing young designer talent for over 40 years. She is famed for bringing much loved brands such as Comme de Garcon, Armani and Donna Karen to London. Browns Focus which opened in 1997 is a hotbed for emerging fashion talent in the UK.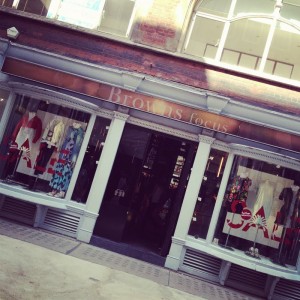 Mount Street
Another niche Mayfair shopping destination which has been expanding in the last couple of years is Mount Street. The location of Londons first Marc Jacobs store, the upscale area now also houses Balenciaga, Christian Louboutin and The Connaught Hotel (which is where editor of US Vogue, Anna Wintour stays when she's in London for fashion week!) If you're feeling flash with the cash have breakfast at The Connought and lunch at Scott's!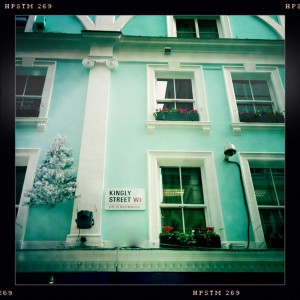 Soho and Carnaby
You've all heard of Carnaby Street for it's swinging sixties credentials, today filled with tourists, it houses mainly high street and mid range labels, including Office, Monki, Kooples, and Pretty Green (Lian Gallagher's modish clothing label). The independent boutique 'B Store' on Kingly Street, just by Liberty is worth a look if you're in the area.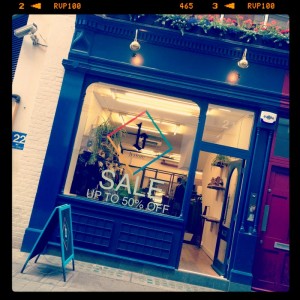 'Liberty is the chosen resort of the artistic shopper' Oscar Wilde once said of Arthur Liberty's famous department store established in 1875. Its magnificent tudor frontage is instantly recognisable and the magical displays inside bring together art, english eccentricity and commerce. Liberty has always been one of my favourite stores in the London.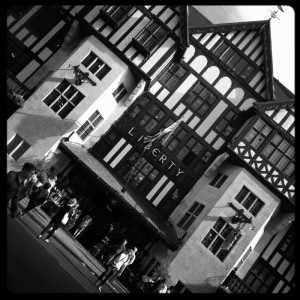 For the quirky shopper,
Kingly Court
is filled with tiny boutique labels, tea shops, holistic stores and of course a rockabilly hairdressers! The smallers streets leading off Carnaby Street and Foubert's Place are filled with smaller boutique and independent brands.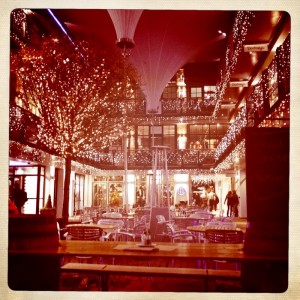 Fairy lights at Kingly Court

 
Not Officially in W1, but they are central, shopping tourists should try and visit at least one of the famous Markets in London. 

Portobello Market
As seen in the film Notting Hill. Open all week, Friday and Saturday are the fashion market days. 8am – 6.30pm. Friday is always quieter and better for bargain hunting. Best for? Vintage clothes, accessories, antiques and old jazz vinyls (if you have a record player). It's a London treasure, a must for tourists!

Camden Market
Not specifically one market, there are a few in the area. Have brunch in nearby Primrose Hill, then head to camden for a browse around the markets, maybe a pint at the Hawley Arms (which used to be Amy Winehouse's hang out) or the Lock Tavern, is a chilled way to end your long weekend of shopping in London.


East London 
If you're a Londoner and have these places on your fashion radar already, or if you're interested in the up and coming side of London… why not check out my guide to Shoreditch, East London.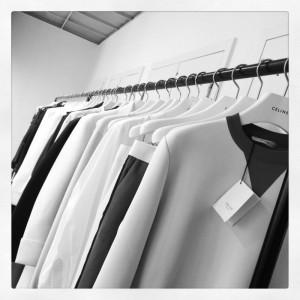 Celine concession at Dover Street Market