Central London W1 Eating and Restaurants
Central London W1
Eating and Restaurants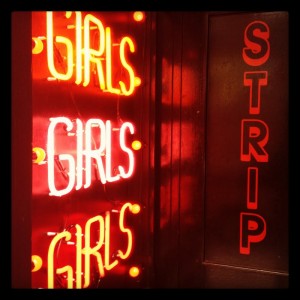 The deceptive entrance to Soho's restaurant of the moment, La Bodega Negra
Central London – Where to Eat – Day
There are literally thousands of places to eat and drink in central London. It was a very tricky task dwindling the choice down to just a few restaurants. So bearing this in mind here is TheStyleTraveller's choice of the best London fashion hotspots to eat and drink.

Breakfast and Brunch
The Riding House Cafe, located helpfully on Riding House Street (just a few blocks behind the Topshop Flagship) is the fashionistas breakfast hang-out du jour. Enjoy smoothies in retro milk bottles and avocado on toast with fresh chilli, in the diner/school dinner hall interior.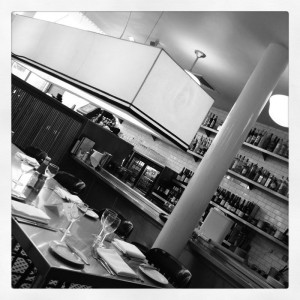 Automat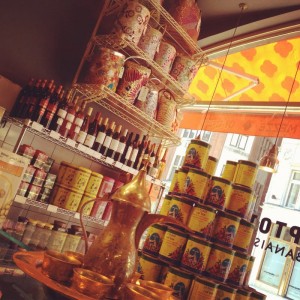 Apple tea anyone?
Lunch on a budget  
In the heart of media land, surrounded by TV, magazine and publishing houses, Comptoir Libanais has just opened its latest restaurant in Soho. It's the fashion girls choice (Other than Leon and Itsu of course!) for a quick cheap lunch. Its location just off Carnaby Street is perfect for style traveller tourists checking out the area too.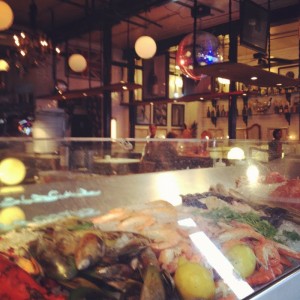 Disco balls and seafood at Randall & Aubin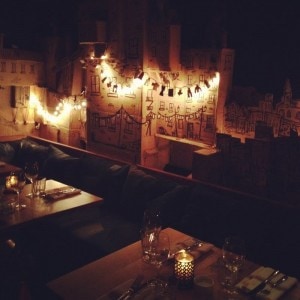 Cardboard art installations at La Bodega Negra
Nobu Berkeley
An oldie but a goodie. Mayfairs celeb friendly Nobu Berkeley is my favourite restaurant in town. There's more atmosphere at the Berkeley Street restaurant, than at its minimal sister restaurant at the Metropolitan Hotel, but the black cod in miso (obvious, I know!!), shrimp tempura and lychee martinis at both, are to die for!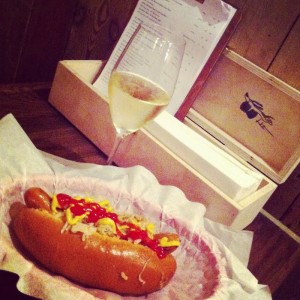 Hotdogs and champagne anyone?
And if none of the restaurants above tickle your taste buds, (gosh you're hard to please!!) some other firm fashion favourites you might want to look into are:
Old School and Grown Up – The Ivy, J Sheekey, Scott's, Le Petit Maison.
Areas filled with restaurants – Market Place, St Christopher's Place and Heddon Street. Chain-y but you wont blow the budget!