Crete – Luxury weekend at Blue Palace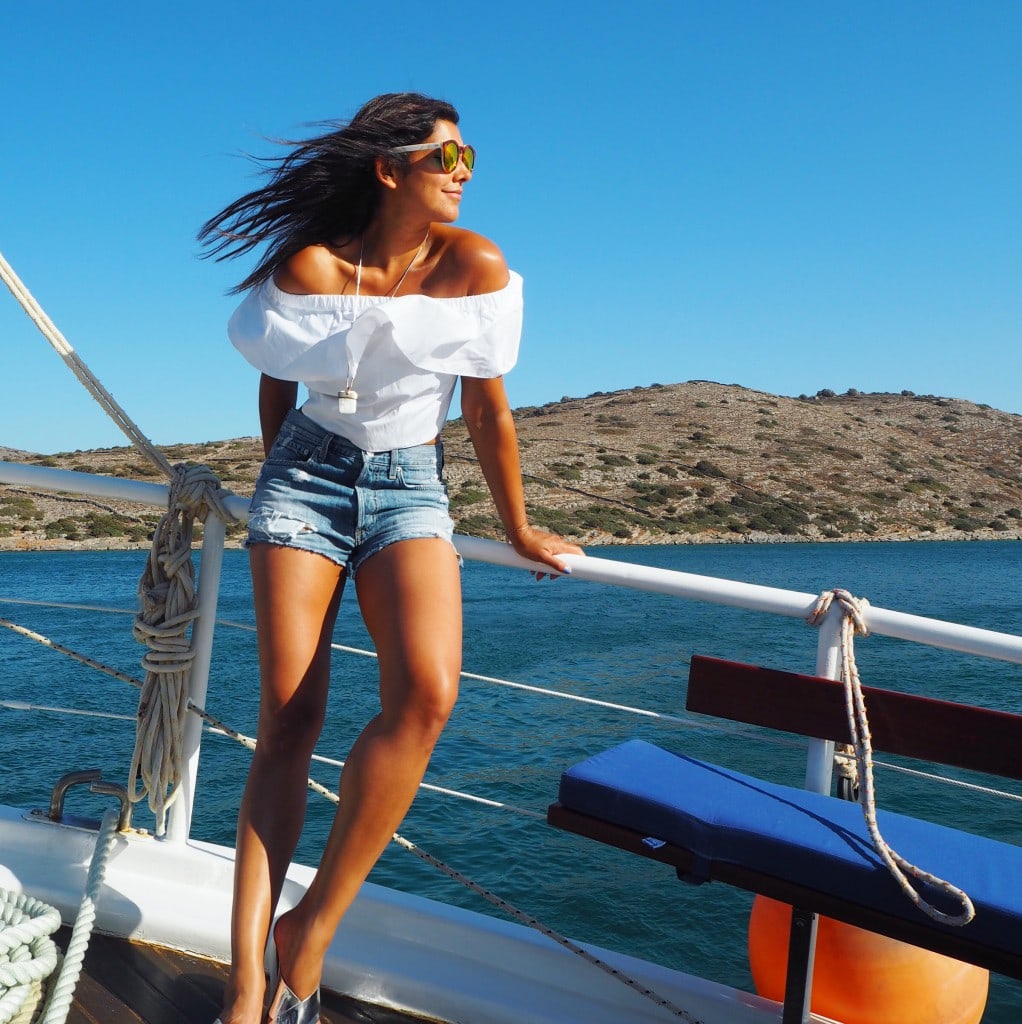 Crete – Luxury weekend at Blue Palace
Where? Blue Palace Resort and Spa
When? June 2016
We flew with? Aegean Airways.
Why? I was very lucky to be invited out to Crete by Blue Palace to attend the launch of luxury swimwear brand Melissa Odabash's pop up beach boutique at the hotel, to celebrate the opening of their new beach club Isola. The trip was amazing with a super fun itinerary including, sailing, wine tasting, sunbathing, spa treatments and lots of eating and drinking. We even managed to cram in a birthday champagne breakfast. Keep scrolling to see my photo diary of my Aegean adventure.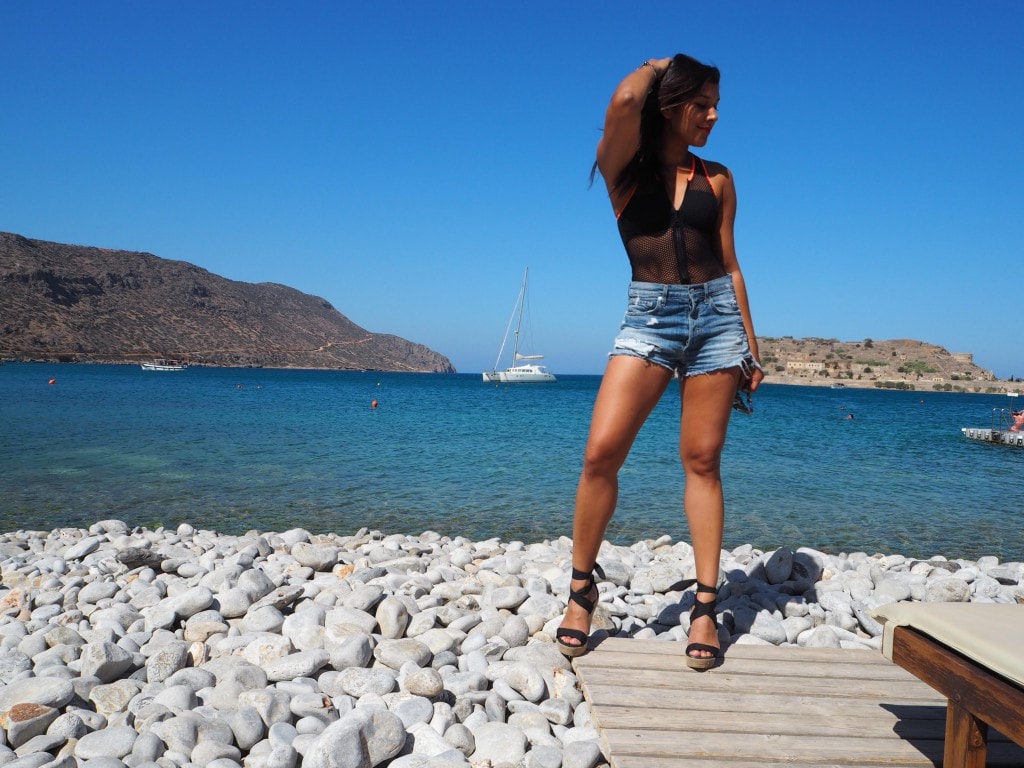 Above: Me posing in Melissa Odabash swimsuit at the Blue Palace beach and below: One of the stunning pools at the hotel.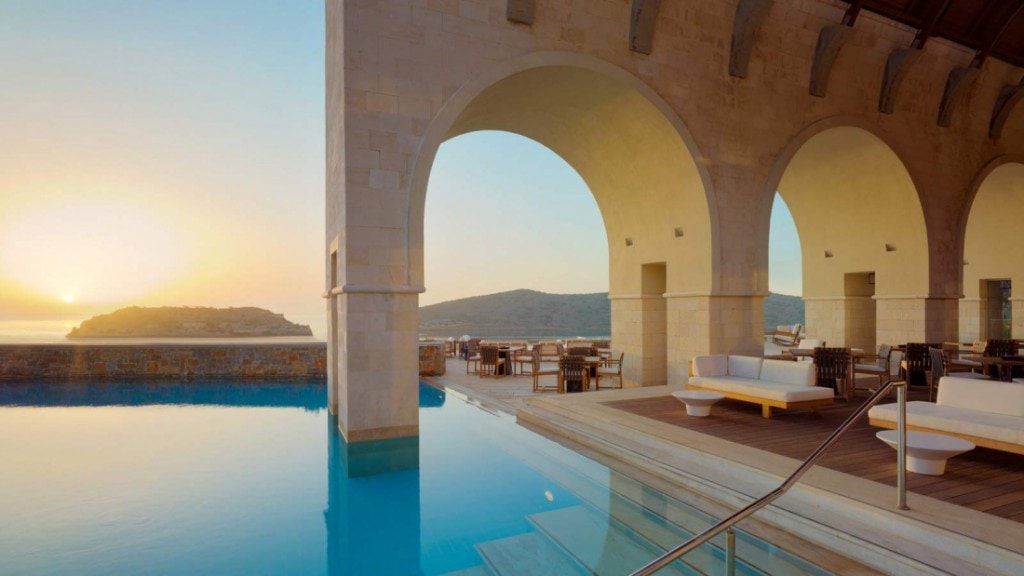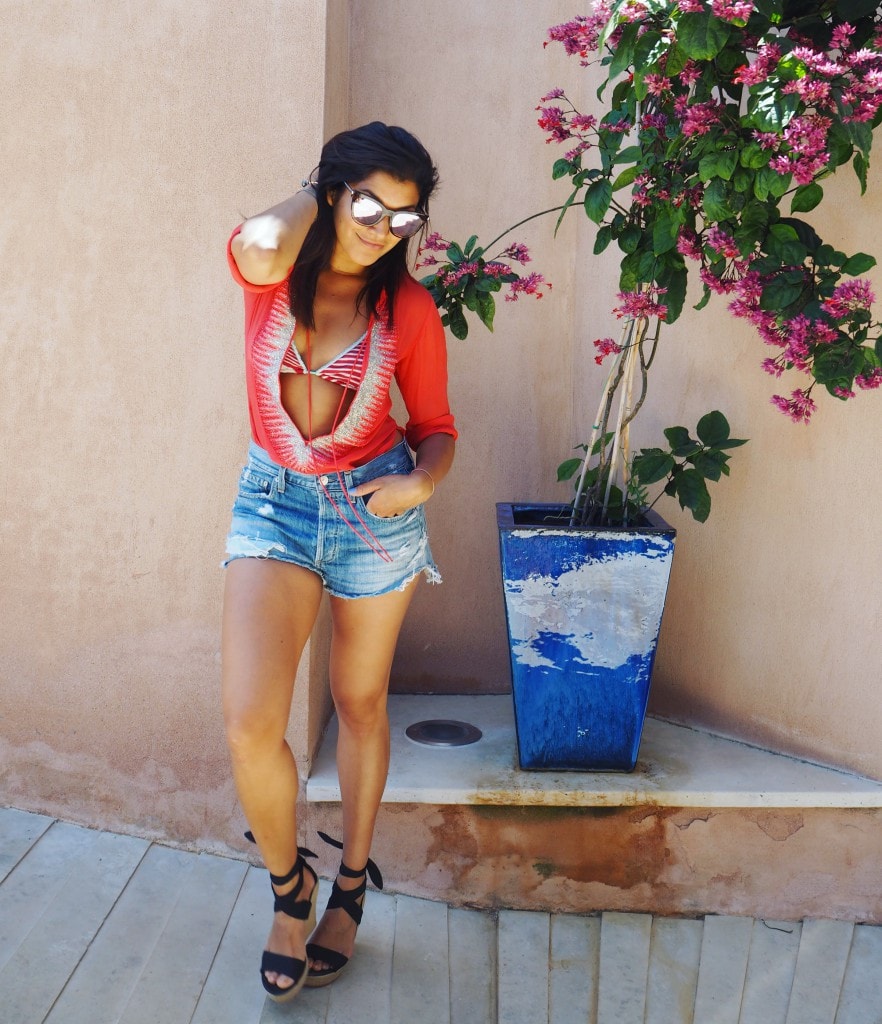 Above me in the palace suite and below one of the infinity pools.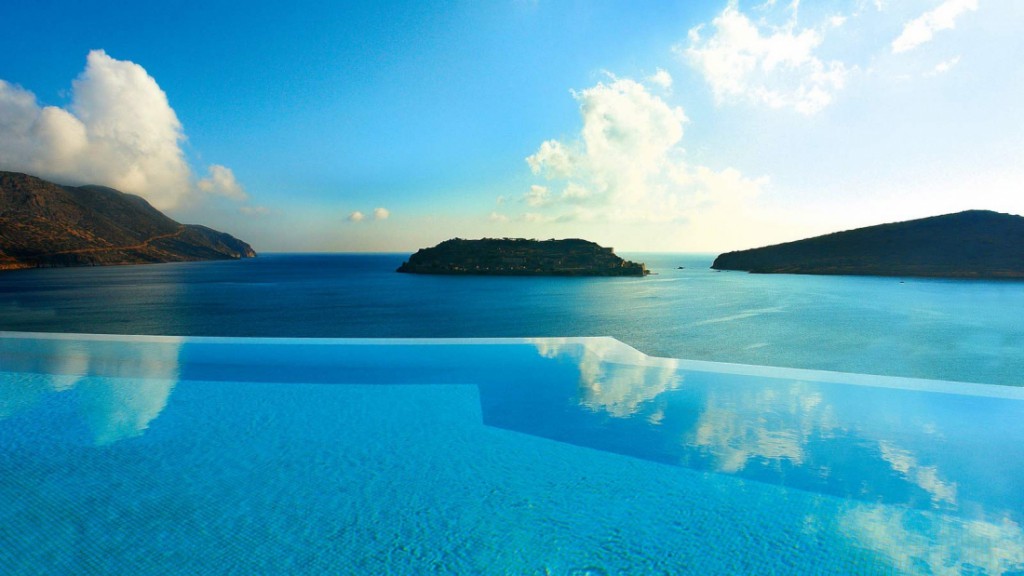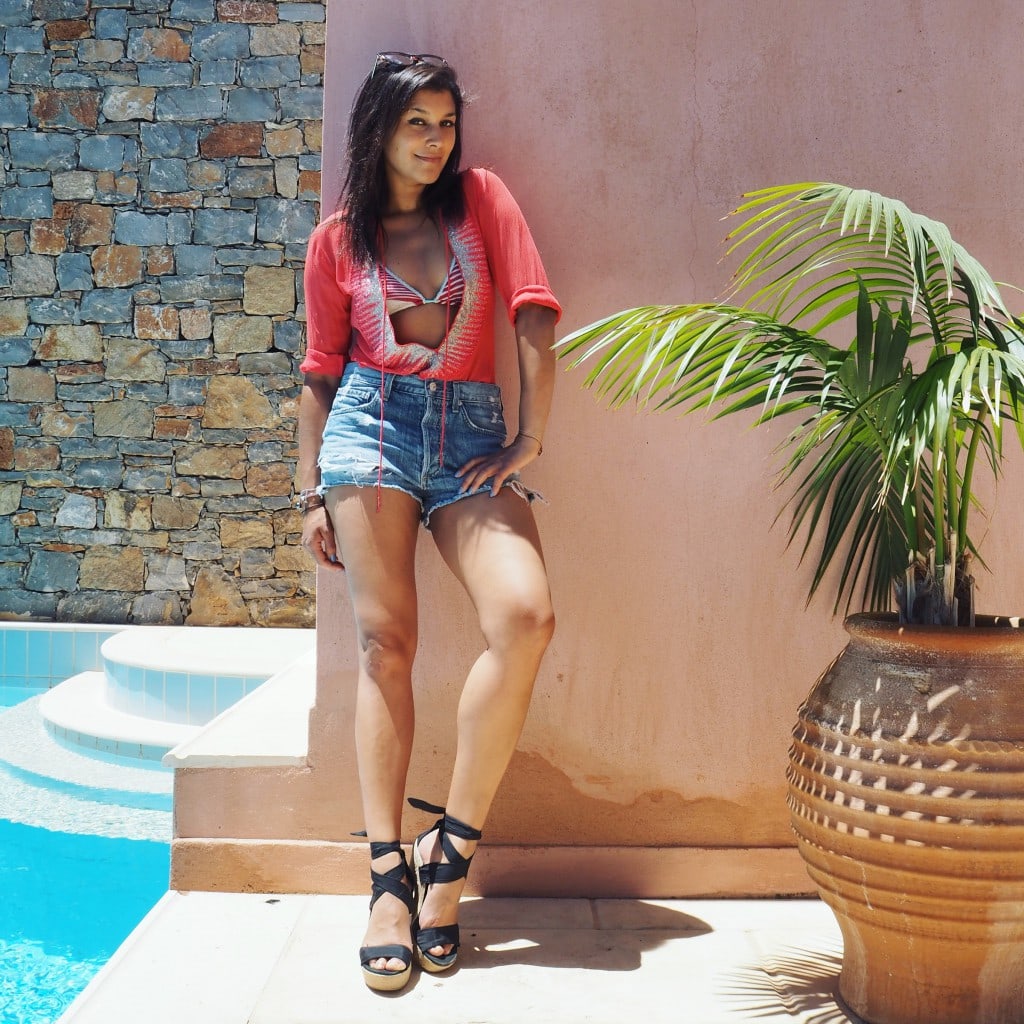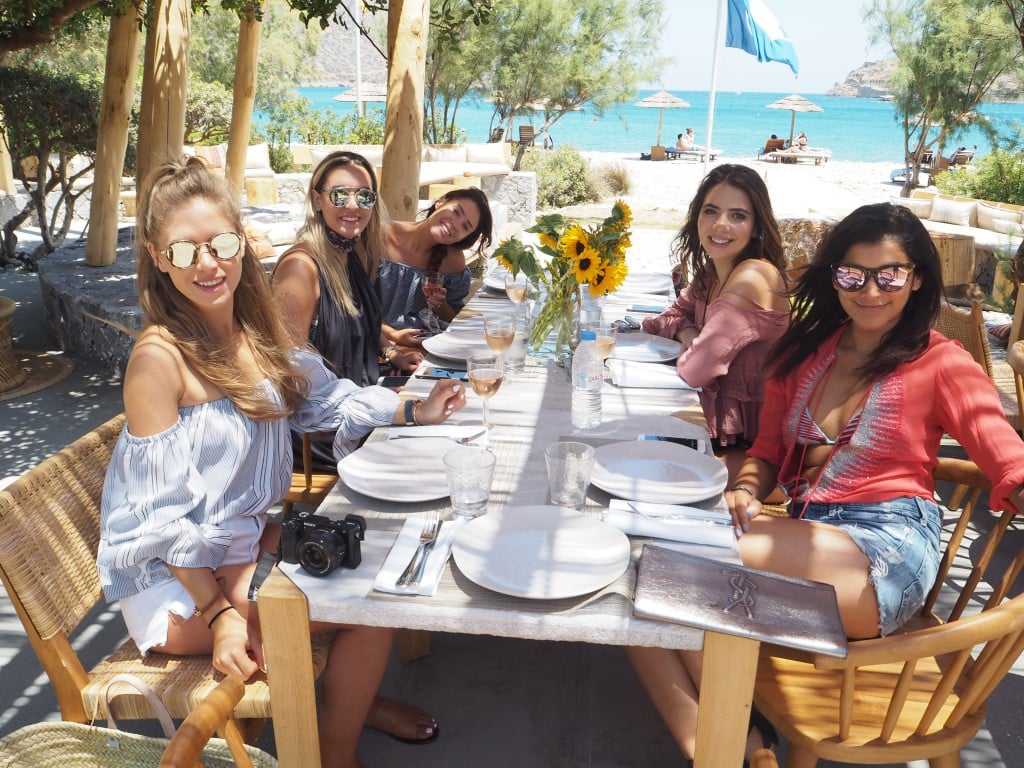 Me and the girls have lunch and chill out at the gorgeous new Isola beach club, with views of the turquoise Aegean sea all around.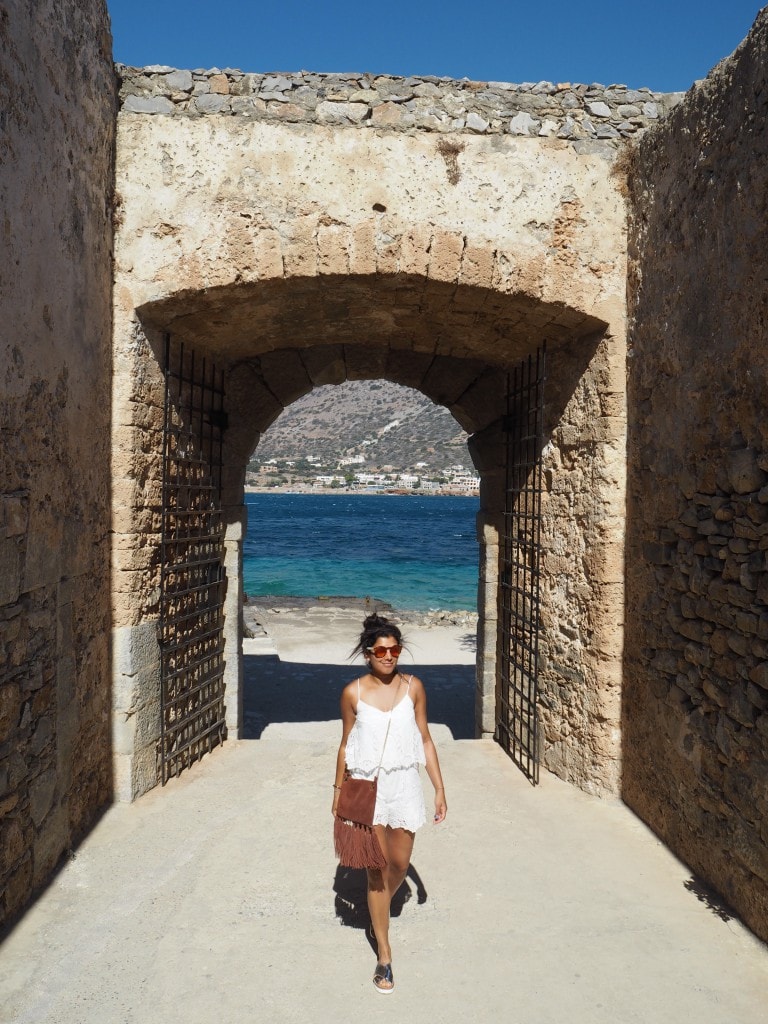 We took a day trip to the beautiful, abandoned island of Spinalonga, which is the pretty island you can see directly opposite the hotel. It was the romantic setting for the the novel and film 'The Island'.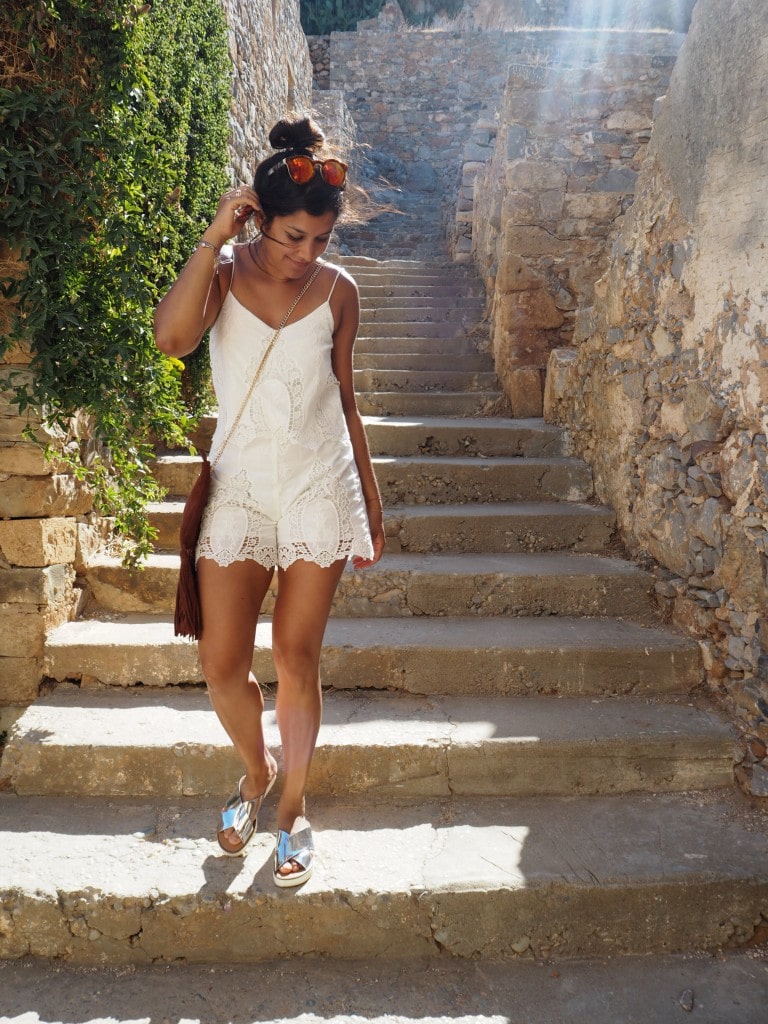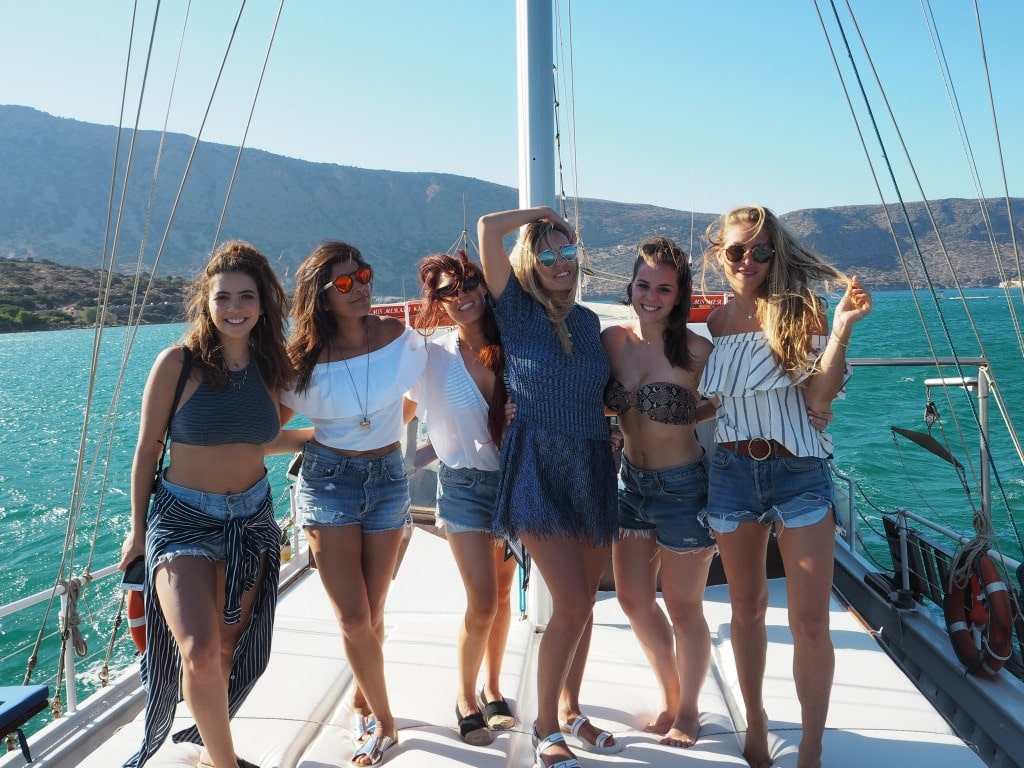 Above me and girls take an afternoon boat trip. Below: A spot of wine tasting on the sailing trip.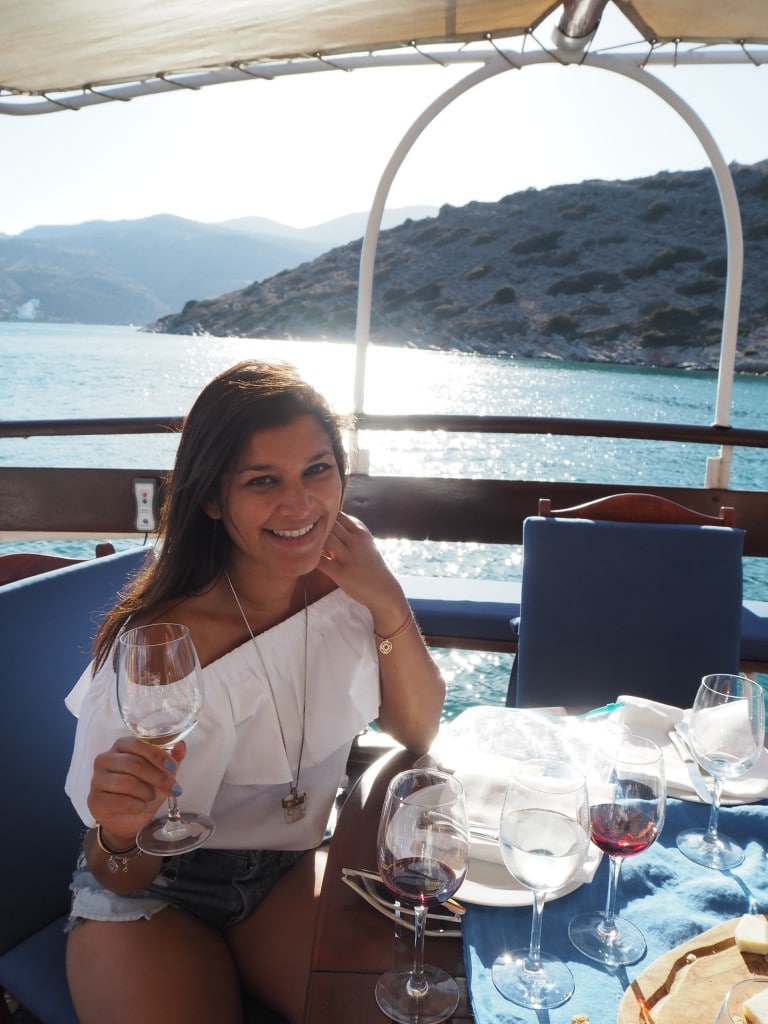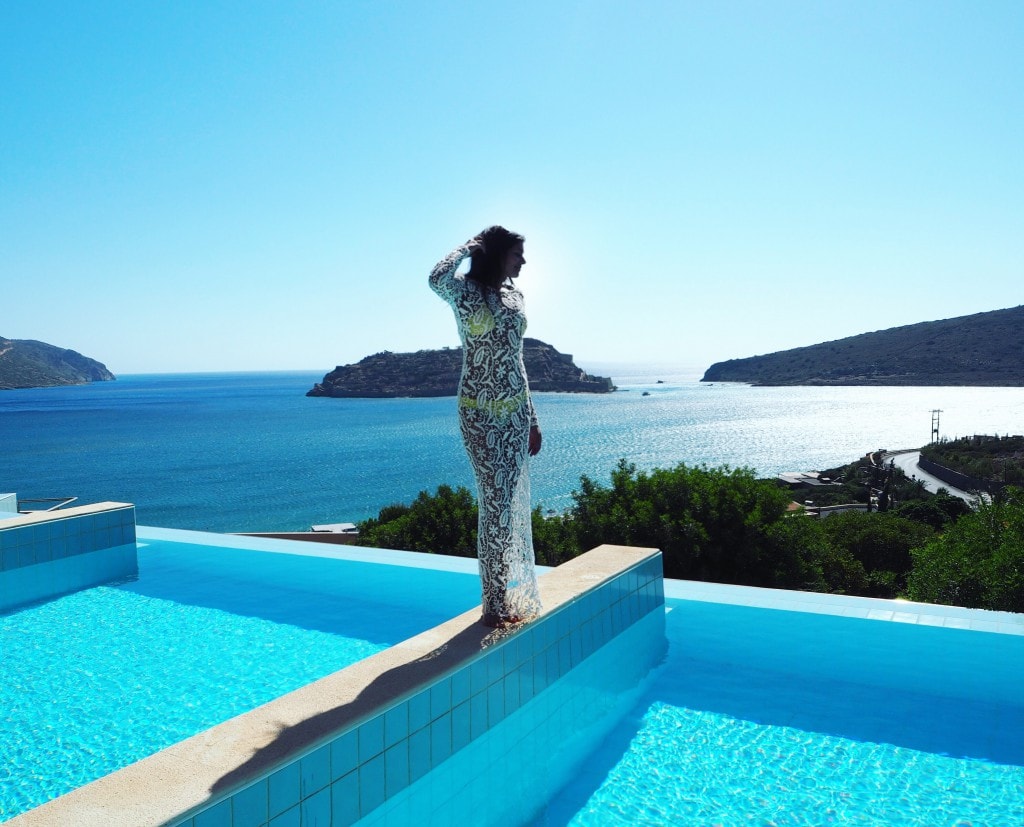 Me posing on my bedrooms private infinity pool whilst pondering how to get back to the room!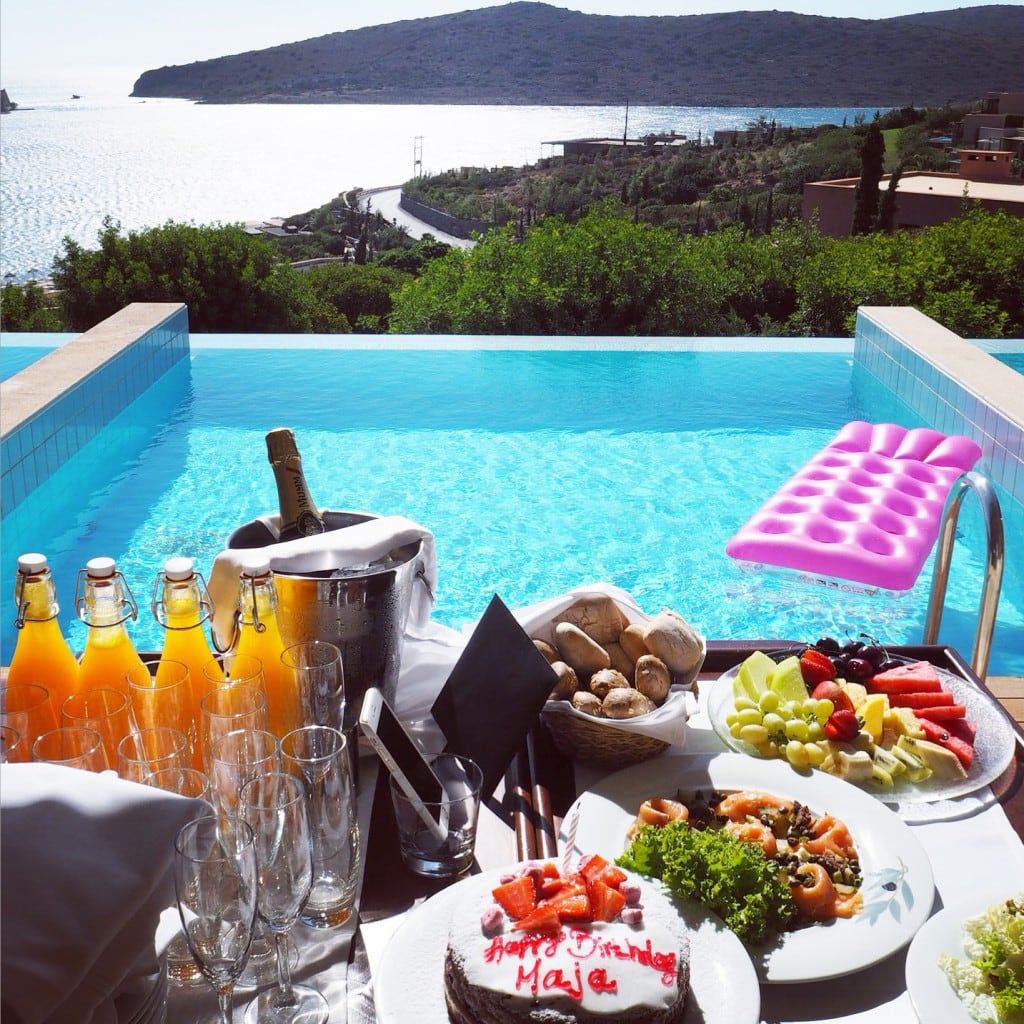 During the trip fellow blogger Maja had her birthday, so we had a surprise birthday champagne breakfast for her back at the room.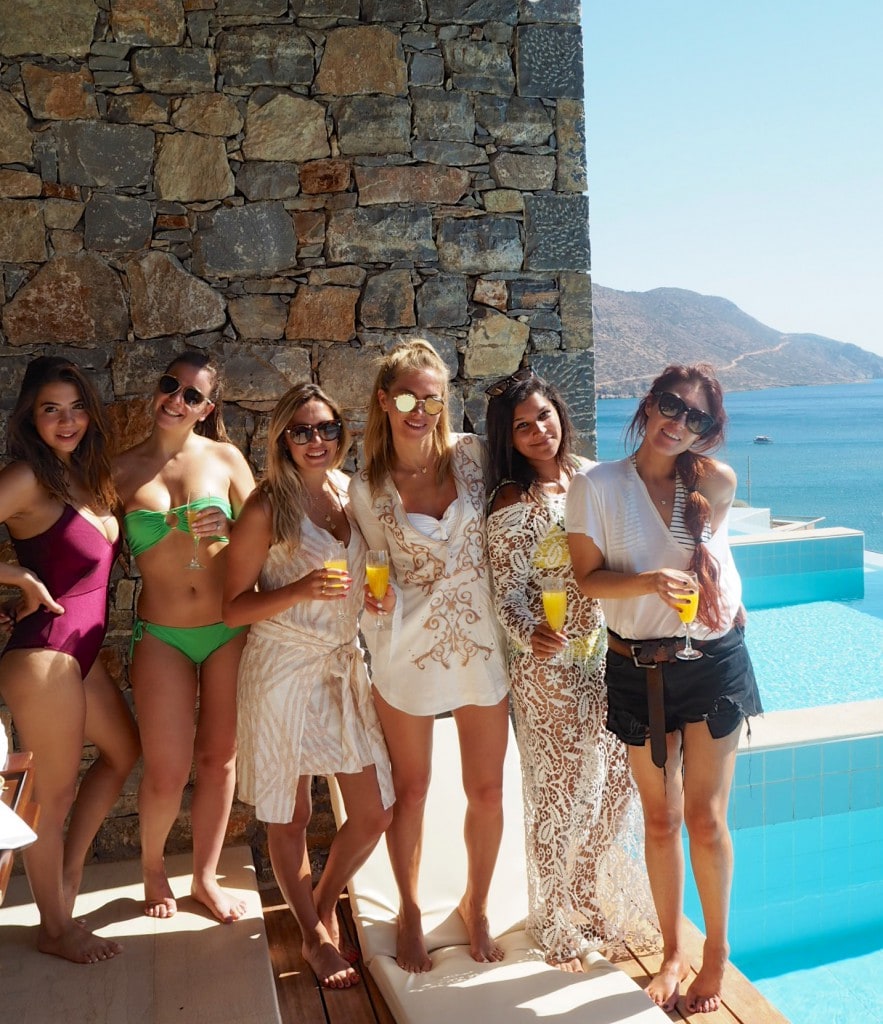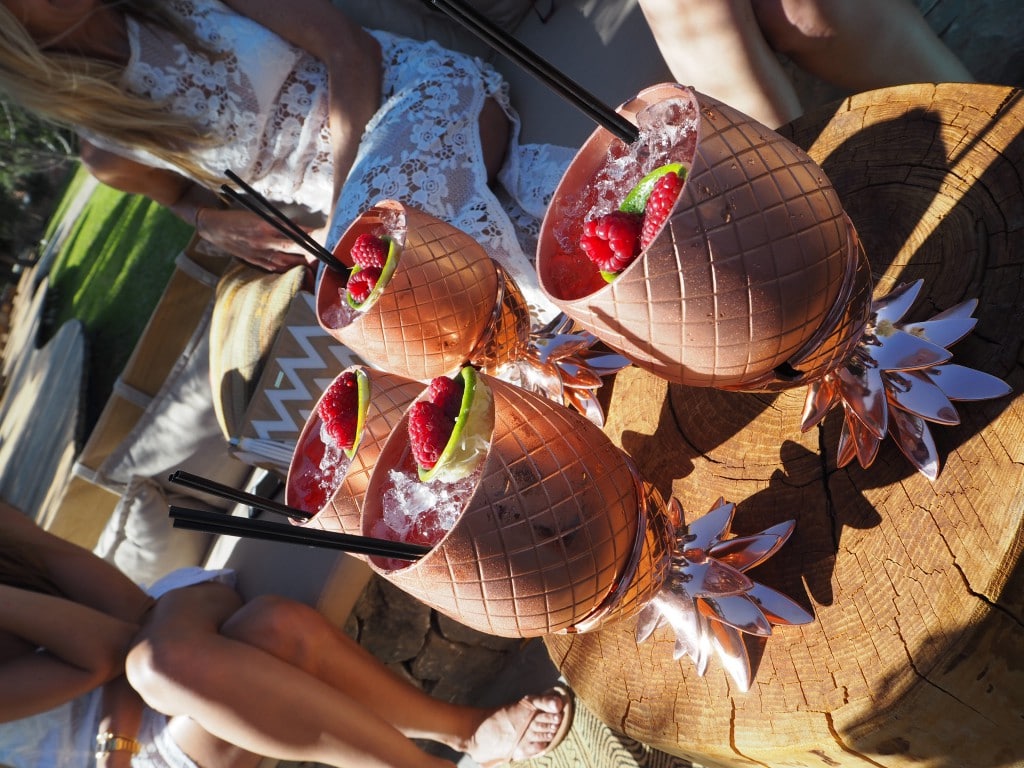 Pineapple cocktails at Isola Beach Club to celebrate the Melissa Odabash store. To see the fashion shoot and opening post click this link.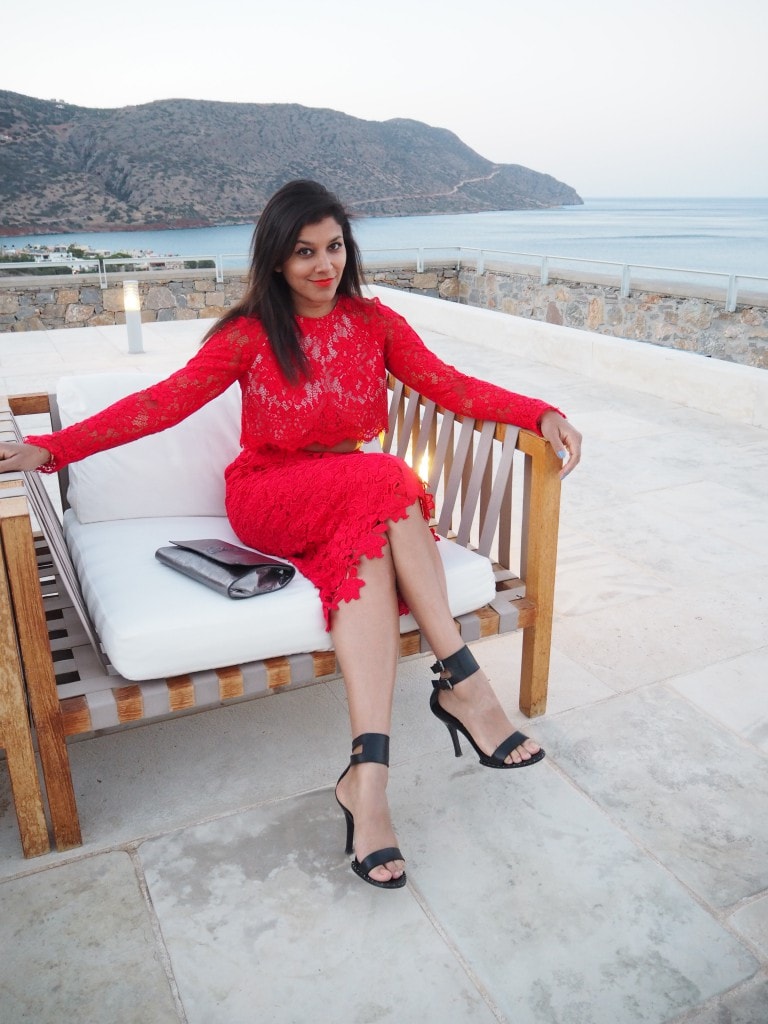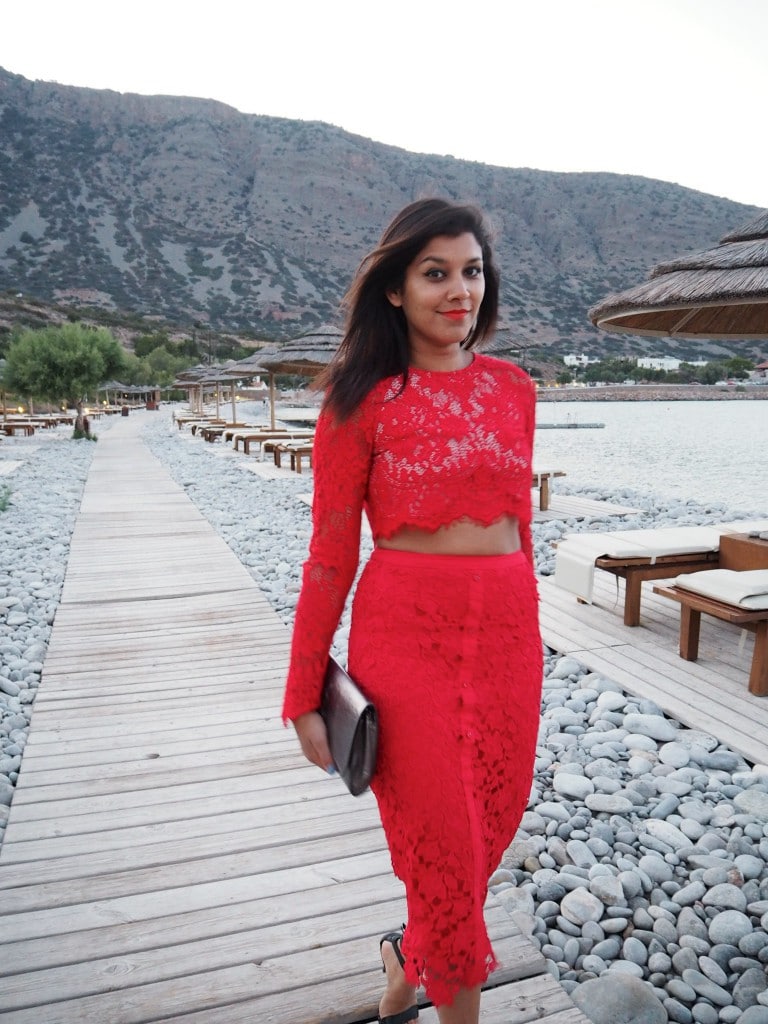 After dark: The Blue Palace had several restaurants on site so we had a chance to get dressed up and head out for dinner each evening. My favourite was the Traditional Greek Restaurant, on the edge of the sea with beautiful views out to Spinalonga Island.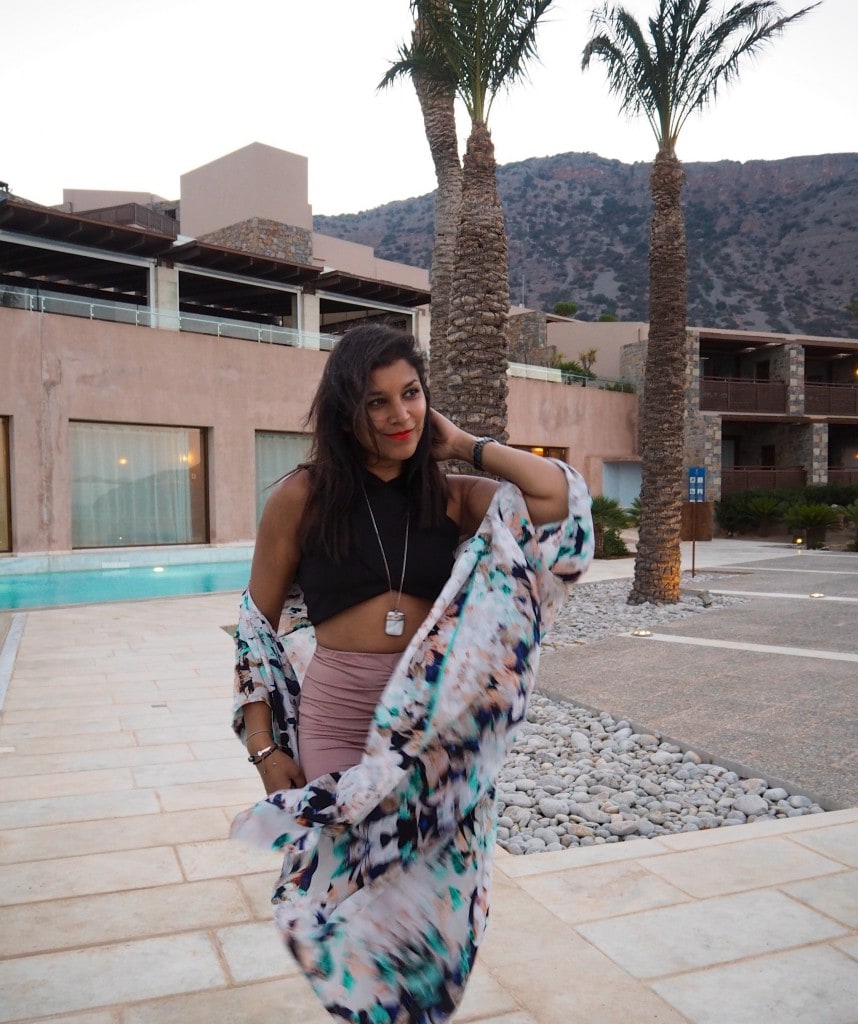 Wafting around in my Anthropologie Kimono. I love the ochre colours of the buildings at the Blue Palace accented by the turquoise of the pools. Such a beautiful location for shots.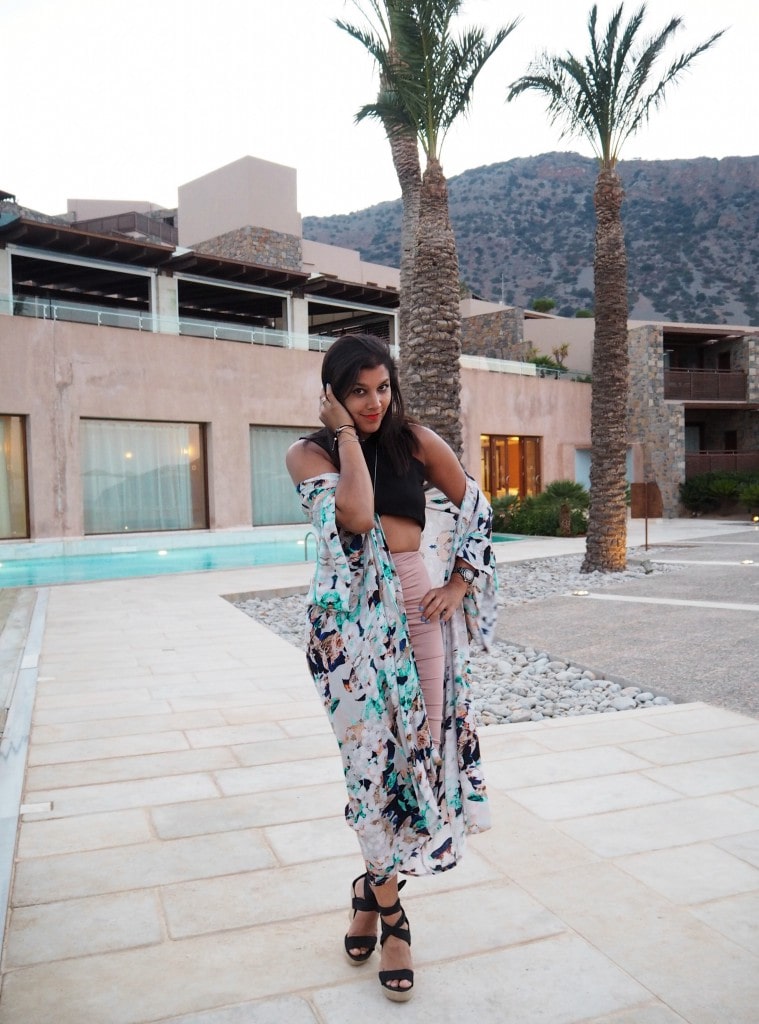 Bye Bye from the Blue Palace Resort and Spa, Crete. Next stop Ibiza!
Bon Voyage!