Top 5 Tips For Creating The Perfect Travel Journal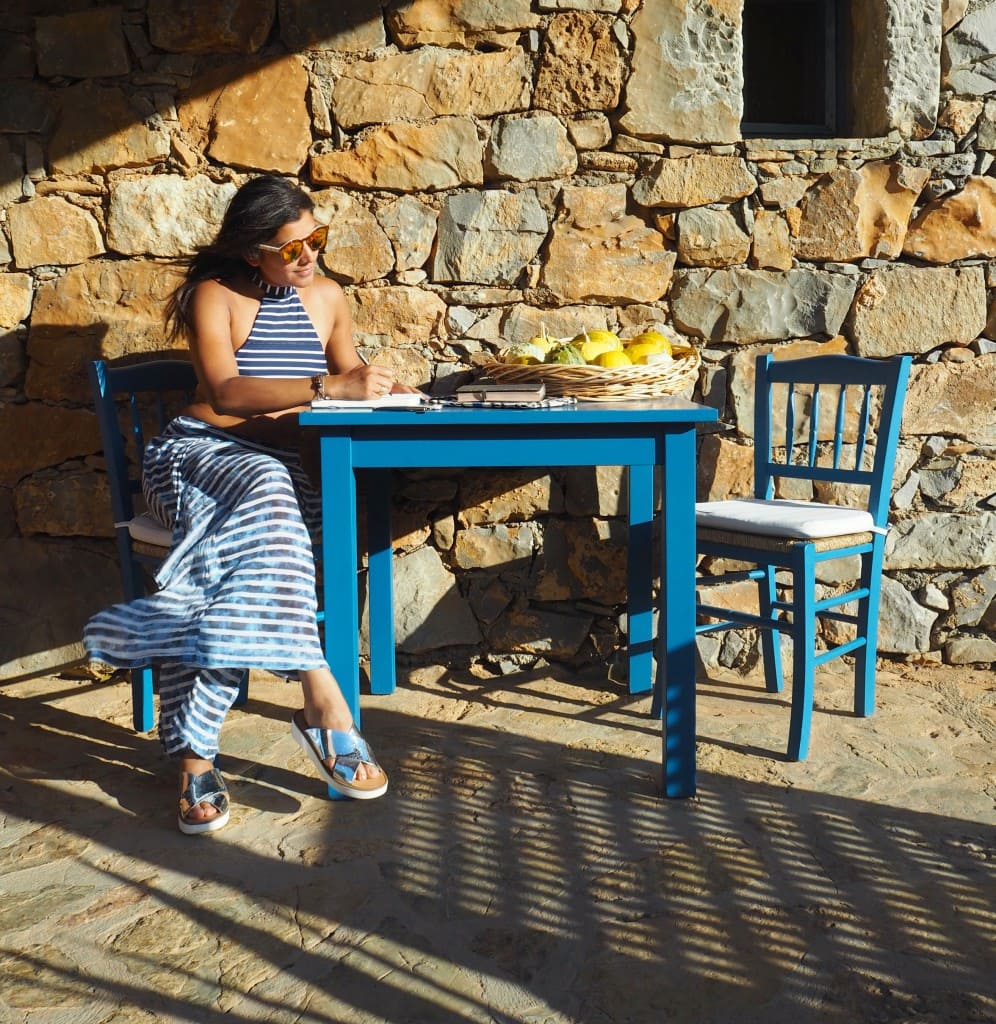 Top 5 Tips For Creating The Perfect Travel Journal
Where? Blue Palace in Crete
When? July 2016
Why? As we continue to juggle more than ever in our day to day lives; a holiday, a long weekend or a trip out of the city can feel like the only way to get away from it all, slow down and collect your thoughts. Then before you know it it's time to head back to reality.
In light of this, Parker Pens asked me to embrace my next trip in a different kind of way, by creating my own travel journal or scrap book. So I exclusively teamed up with Parker to bring you my insider tips on keeping hold of your holiday memories for longer.
Scrap booking is one the loveliest hobbies around and you can always delve into your own creations when you want a moment of inspiration or nostalgia. But you don't need a degree in art to be good at making scrap books, it's such a personal and creative outlet for people at any level.
This post is sponsored by Parker.
Here are my top 5 scrapbooking tips: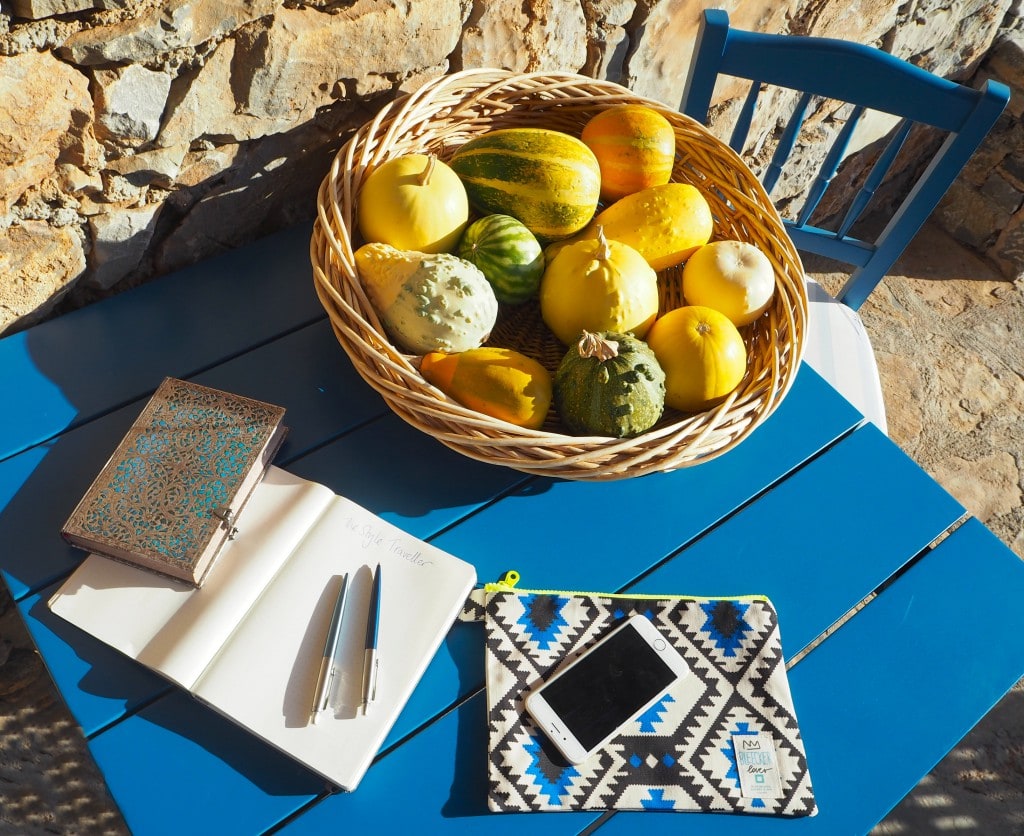 1. Writer's Block – Journaling can be a hugely creative process, and is an amazing way to recall your holiday memories, but sometimes you might get a little lost for words. If that happens you can always look to literary legends or quote banks and use the inspirational words of your icons. Similarly, jot down your holiday thoughts and secret locations by leaving little notes and reminders dotted on the pages of your scrapbook, so that you can easily come back to these.
2. The Write Stuff – You don't always have to be formulaic with your writing styles or lay outs, play around with the fonts, colours, dimensions – using different pens such as the Jotter ballpoint or Sonnet fountain pen can create a nice tonality on your pages. Have some purely visual pages and others only text based – it's up to you how you choose to be creative, there are no rules and no rights or wrongs. It's all about experimentation!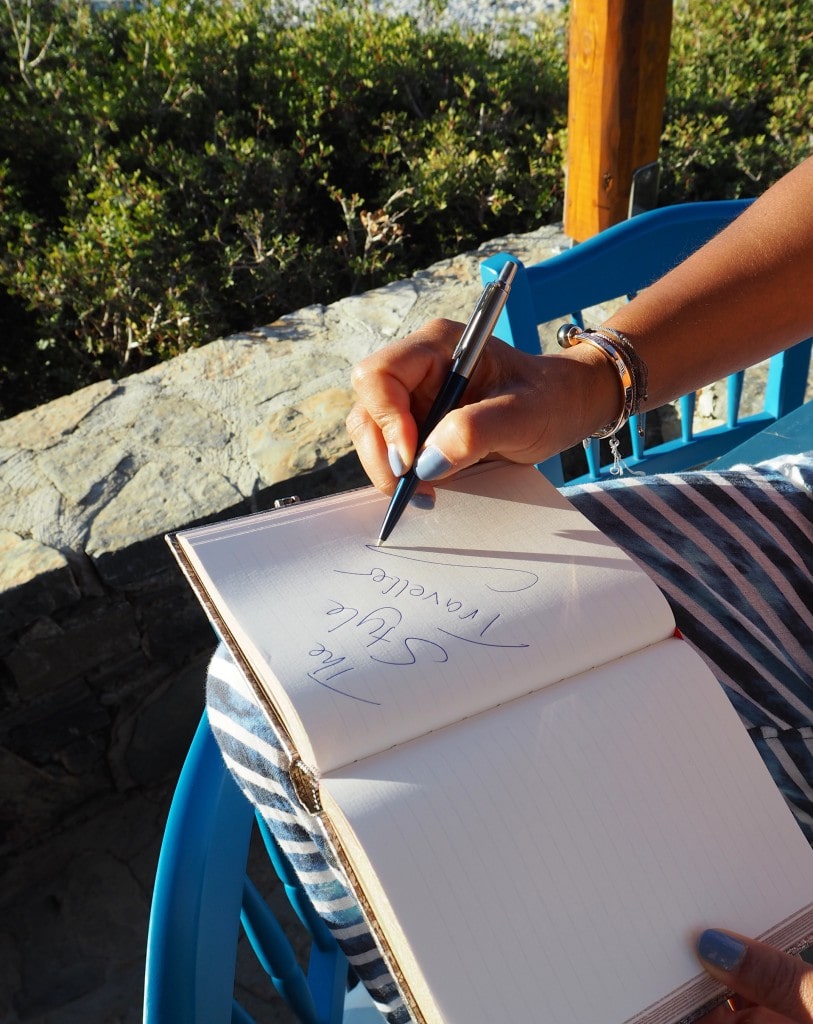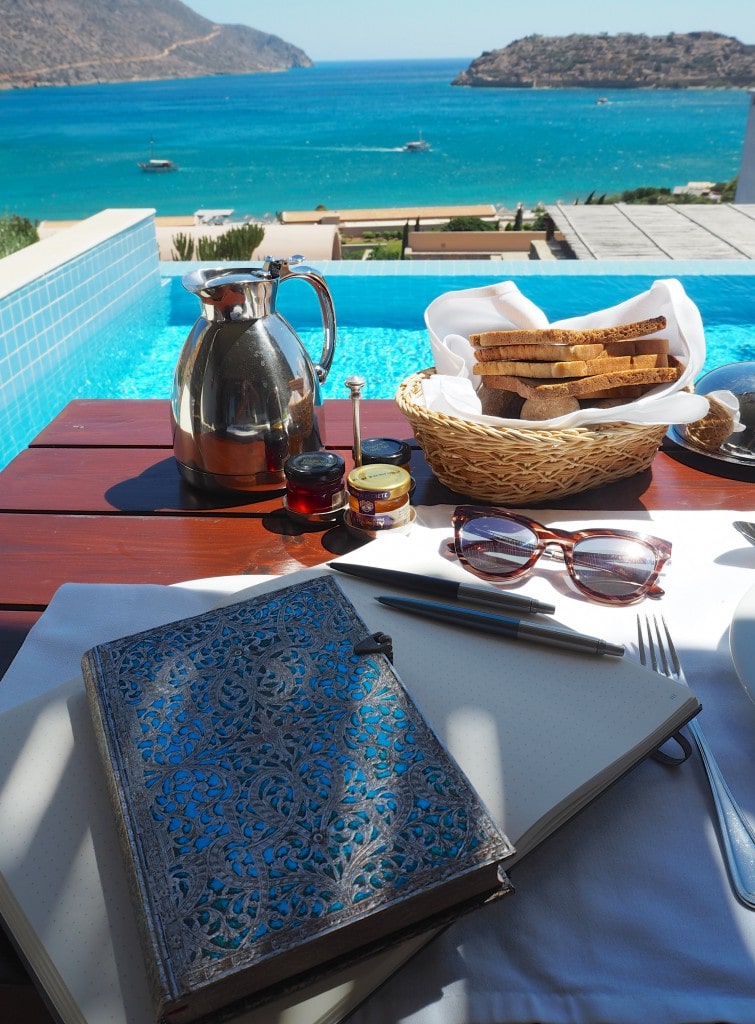 3. Don't Be Precious – Don't feel like every page of your scrap book or journal needs to be a masterpiece. It's supposed to be a fun way of archiving some of your thoughts and personal memories and inspirations. You need to enjoy making the book and any readers in turn will feel your joy and appreciate your creative process.
4. Post it – Every day stationary is an essential to your scrapbooking kit. Add 'post its' to highlight important events and notes. An envelope or plastic wallet can be attached to the pages to hold business cards and small memorabilia that you've collected. Similarly coloured paper clips and tacks give a cute studious edge to the overall look. An everyday writing pen like the Jotter used alongside a fountain pen and coloured pencils can all give different effects, so experiment.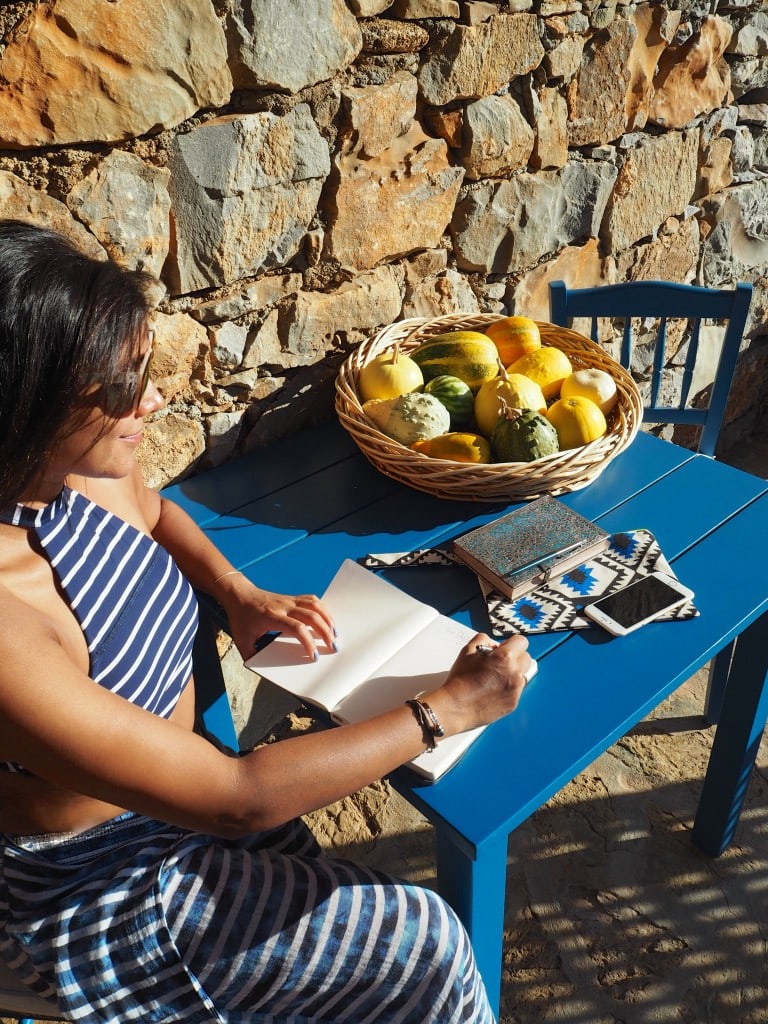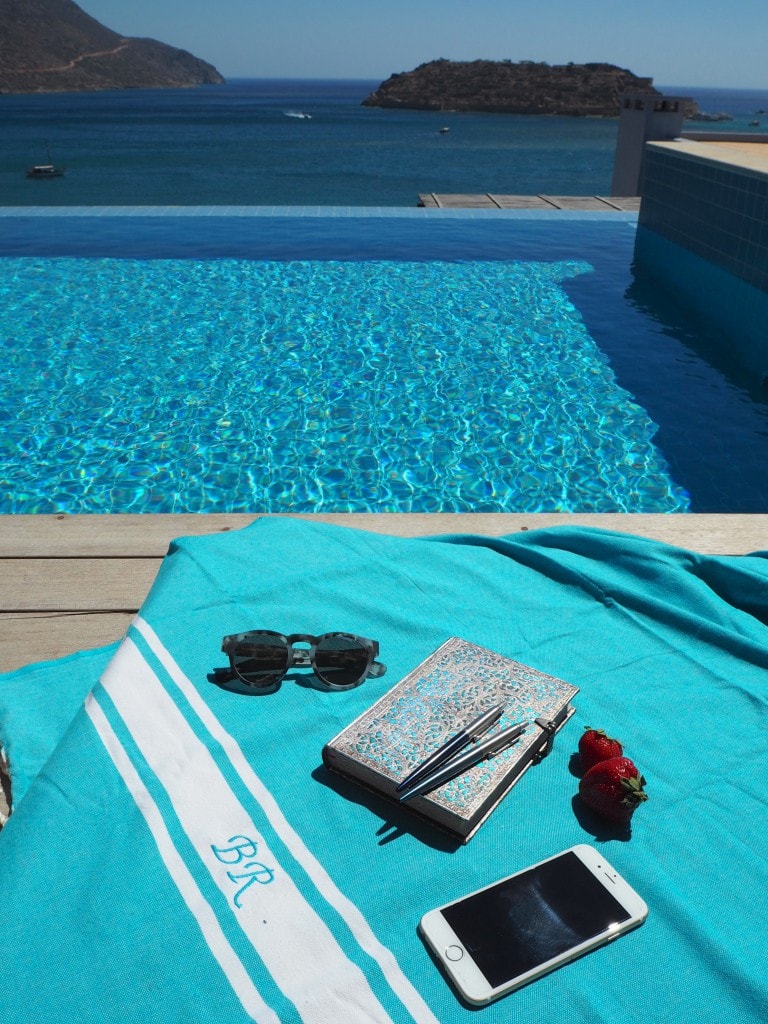 5. Stand out from the crowd – Give a particular photo or image you want to stand out a backing with a cardboard mat or finish it off by adding a frame. Use your Jotter pen to create doodles around the photo and create an interesting border. Mix the themes up, have one focal image on some pages and use a few images on others. Most importantly, this is something you will cherish forever, so make it your own!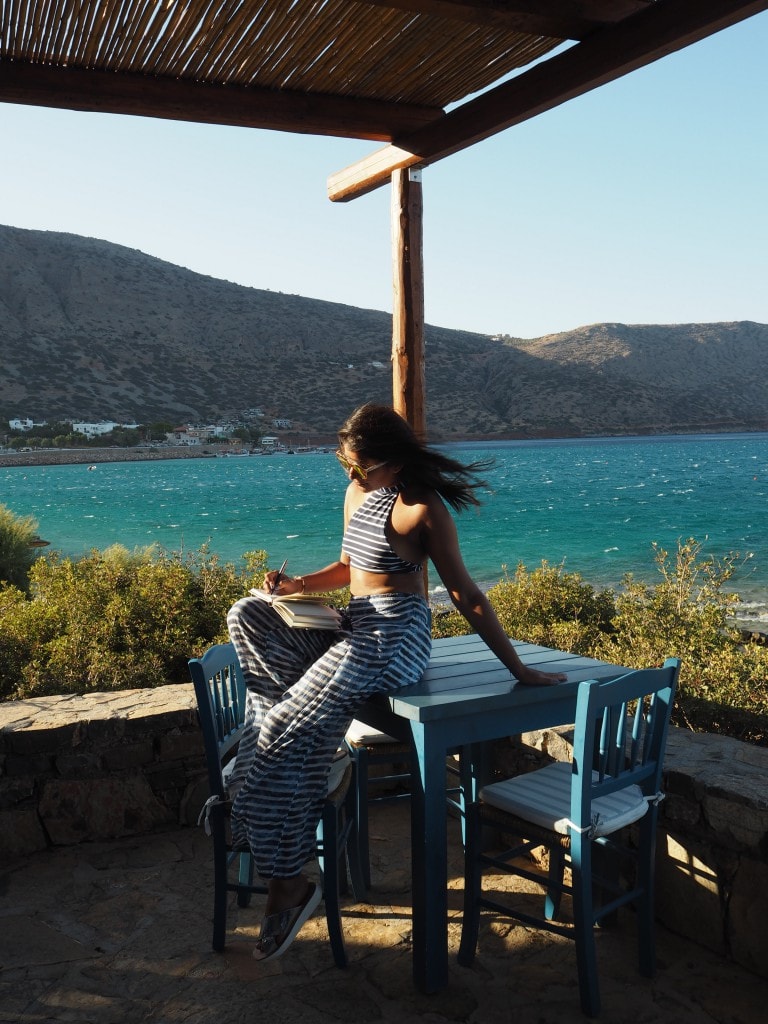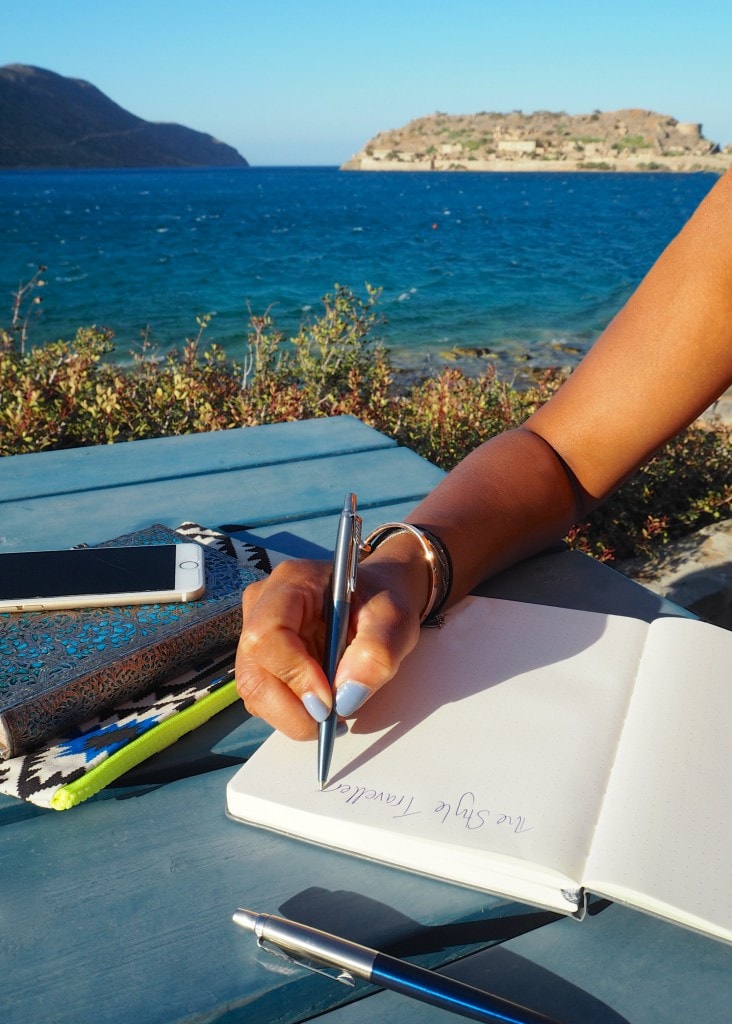 Parker's Jotter and Sonnet pens are the perfect travel writing companions. The Jotter is available in a variety of colours, with a ballpoint tip that offers exceptional durability, allowing special memories to be jotted down in the moment. Whilst Sonnet is perfect for adding an extra touch of luxury to your holiday, with each distinct nib offering high precision and exceptional writing comfort to thoughtfully capture your holiday moments.
Parker has a range of different pens, suited to every traveller's journaling needs – whether for documenting a trip around the world or capturing a long weekend in the countryside.
The Parker Jotter is available as a ballpoint from £14.
The Parker Sonnet is available in fountain pen, ballpoint and rollerball. Prices start from £60.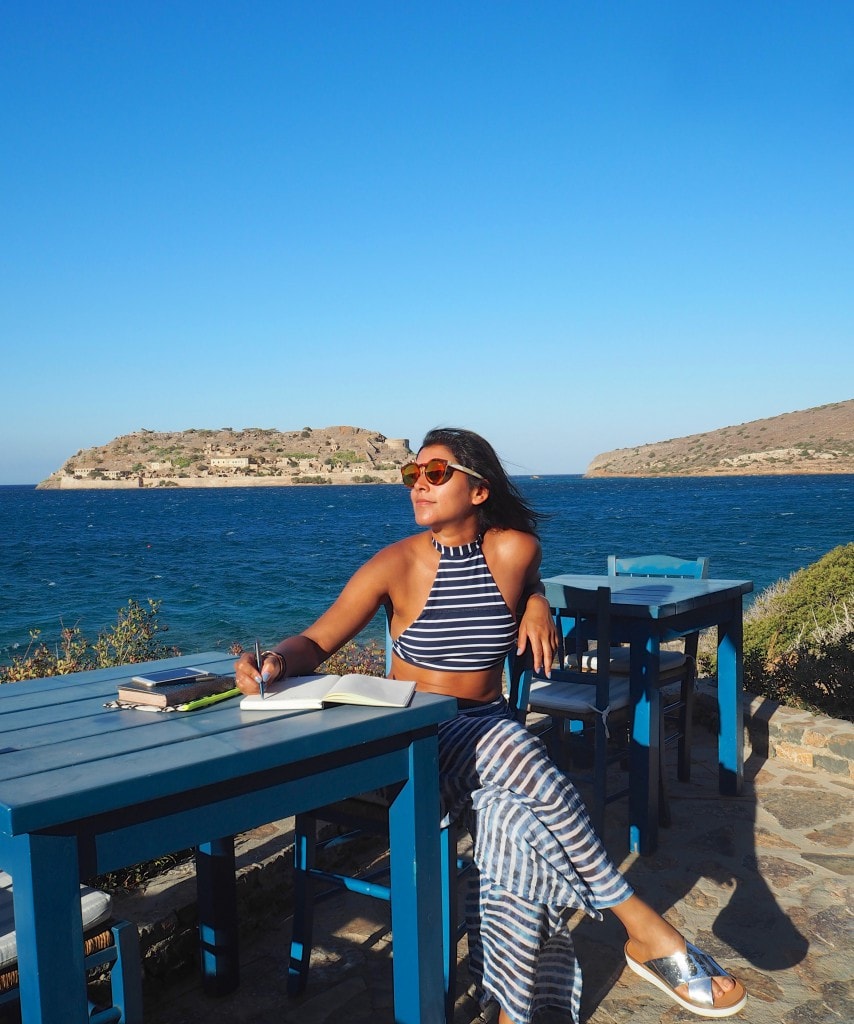 To find out more about the location of this shoot click this link to the Blue Palace luxury weekend or check out my Greek holiday fashion shoot, what to wear when you're there.
Next stop Ibiza…
Bon Voyage…