5 best bars and clubs in Ibiza – 2016 clubber's guide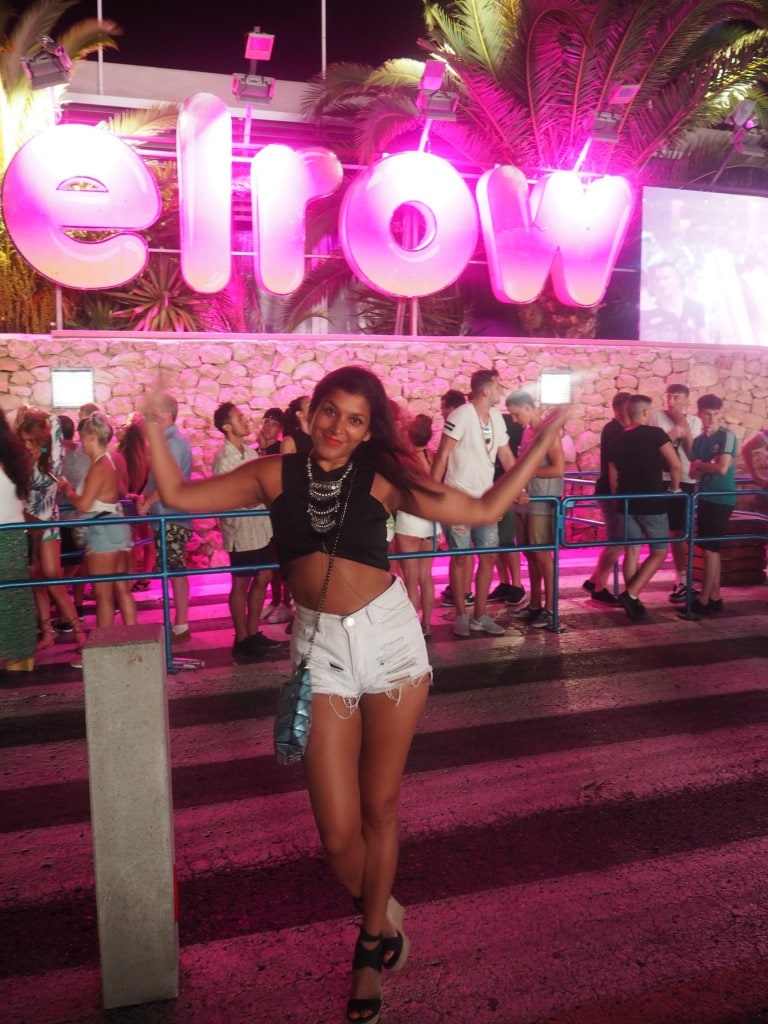 5 best bars and clubs in Ibiza – 2016 clubber's guide
Where? Ibiza
When? Summer 2016
Why? My name is Bonnie and I'm addicted to Ibiza! I've been holidaying on the White Isle every year since my teens.  I've racked up a whacking 25 visits to the island and I've noticed that the clubbing scene is constantly evolving and the best bars and clubs change year on year.
Being something of an Ibiza aficionado one question I constantly get asked is "where would I recommend for the best nights out in Ibiza?" There are so many options, the list of clubs and bars is endless, but there are a few favourites which I would highly recommend. Based on my latest trip this week, I thought I'd share with you The Style Traveller edit of the 5 best bars and clubs in Ibiza – 2016 clubber's guide
Enjoy!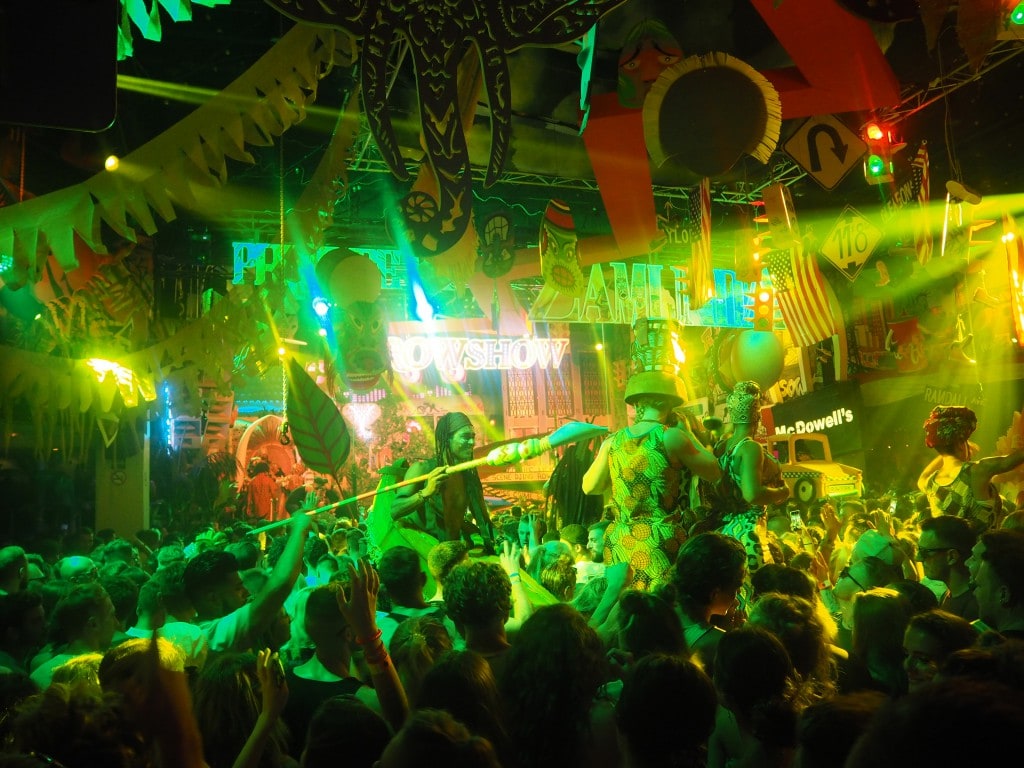 I have so many amazing memories of this club, including one of my best friends meeting her future husband on the dance floor. If I sound a little nostalgic it's because this year marks the final season of Space, one of Ibiza's best clubs will be closing it's doors for good come the end of the summer. So I'd highly recommend you get there before the opportunity is gone forever.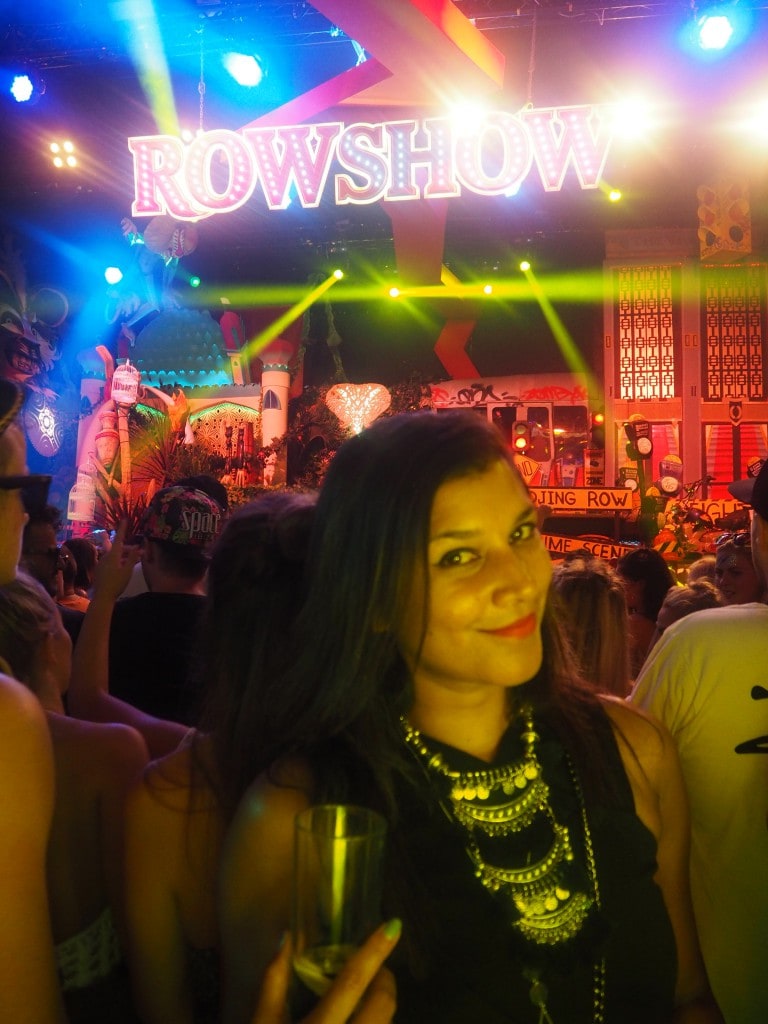 Best nights – A firm favourite of mine and the longest running party at Space is 'We Love Sundays'. For the next few weeks DJ Annie Mac will be hitting the decks, which will be a great night! My other favourite night is Carl Cox on a Tuesday, this is a night for serious clubbers who love house music, brought to you by the legendary DJ.
A new comer this year is Elrow (pictured above) on a Friday night which I'd heard so much about before my visit. It certainly was an experience. The Barcelona based music crew has debunked to Ibiza for the summer and causing carnage and mayhem in their wake. Expect themed nights with extraordinary outfits and fancy dress, insane cabaret acts, explosive showdowns where the dance floor is literally bombed with inflatables, lilos, confetti and glitter. It's sometimes hard to know what's going on but one thing for sure, it's ridiculously fun and they certainly know how to provide a spectacular show.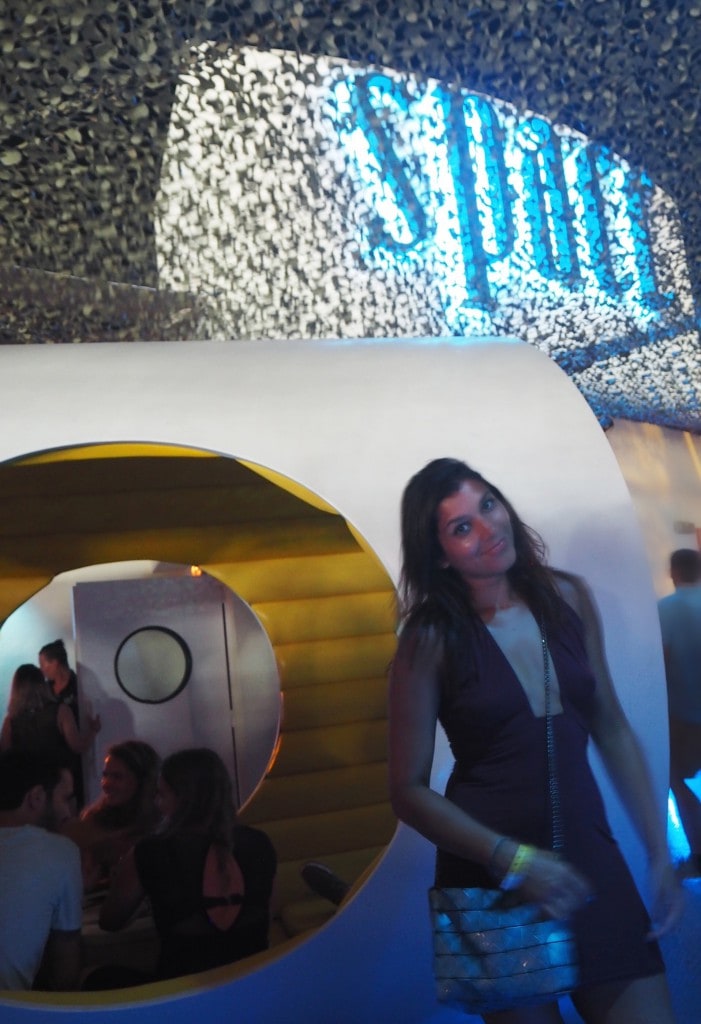 Above and below: me hanging out in the chill out terrace and the main room at We Love Sundays at Space.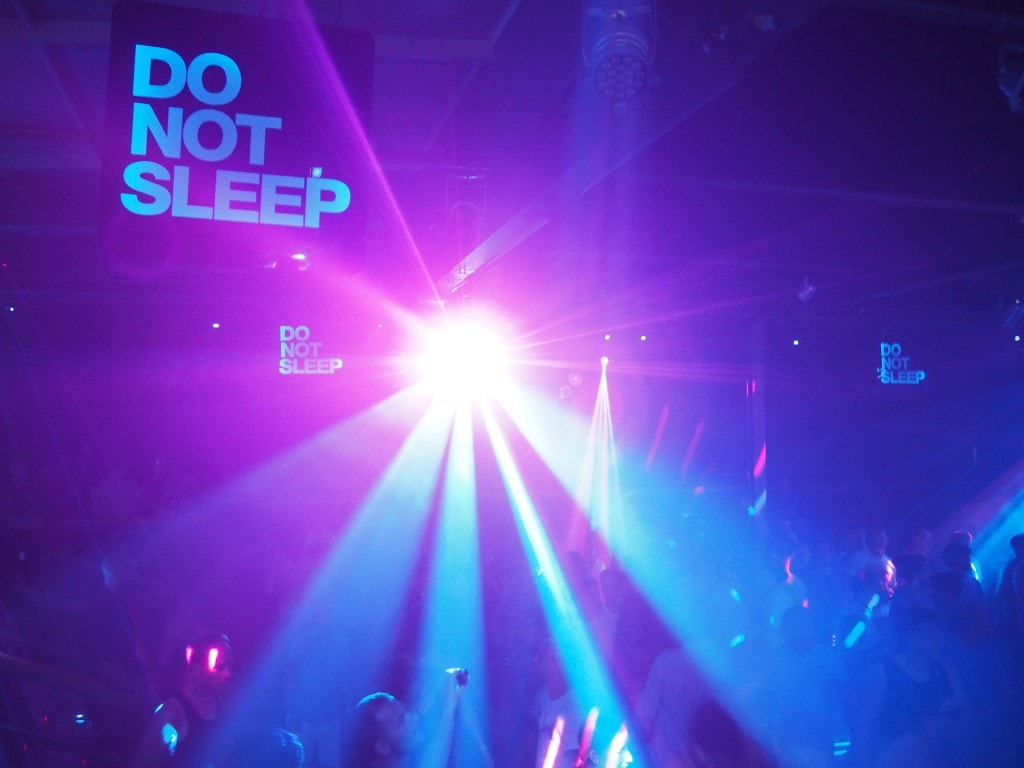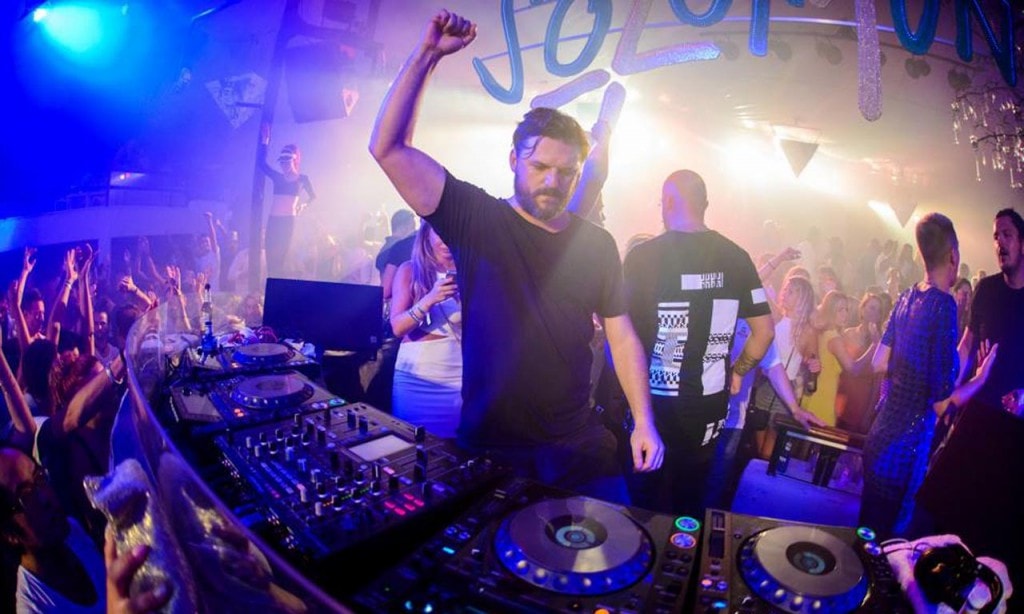 Pacha
The most beautiful club on the island, when it comes to interiors as well as clientele, is Pacha Ibiza. With world class DJ's in the main room, champagne swilling VIPs on the candlelit outdoor terrace, Pacha is without doubt the chicest club on the island, geared towards the well heeled clubber. With entry fees reaching 90 euros it's little surprise that the riff raff stay well away.
The Style Traveller top tip for best night out at Pacha, don't miss Solomun on a Sunday night. If you're not around on Sunday you can always catch him on the decks at Pacha's beautiful outdoor venue Destino on Wed afternoons. Dress code: heels or flats as long as they're chic, the fashion police are out in force so save your best outfits for Pacha nights.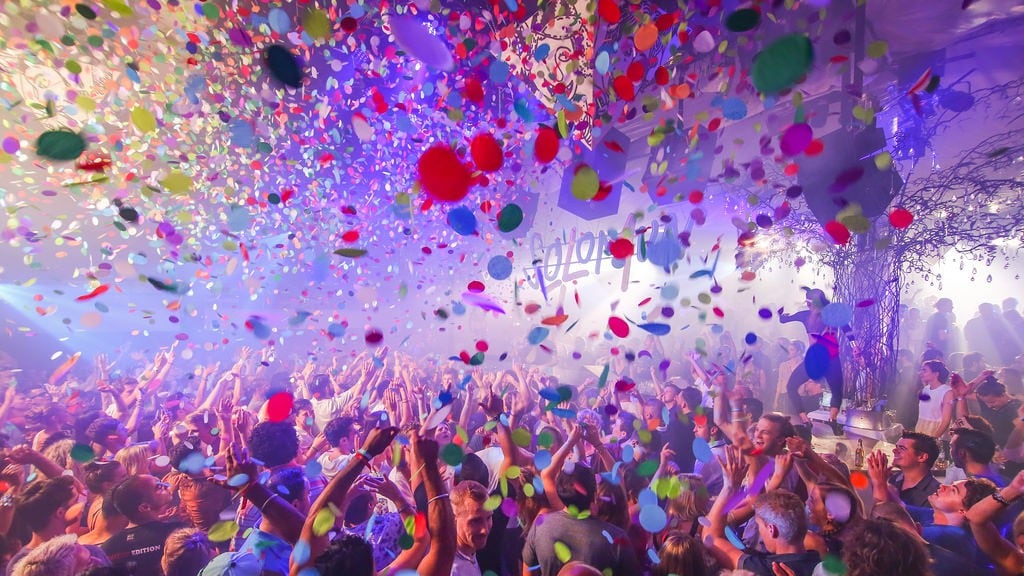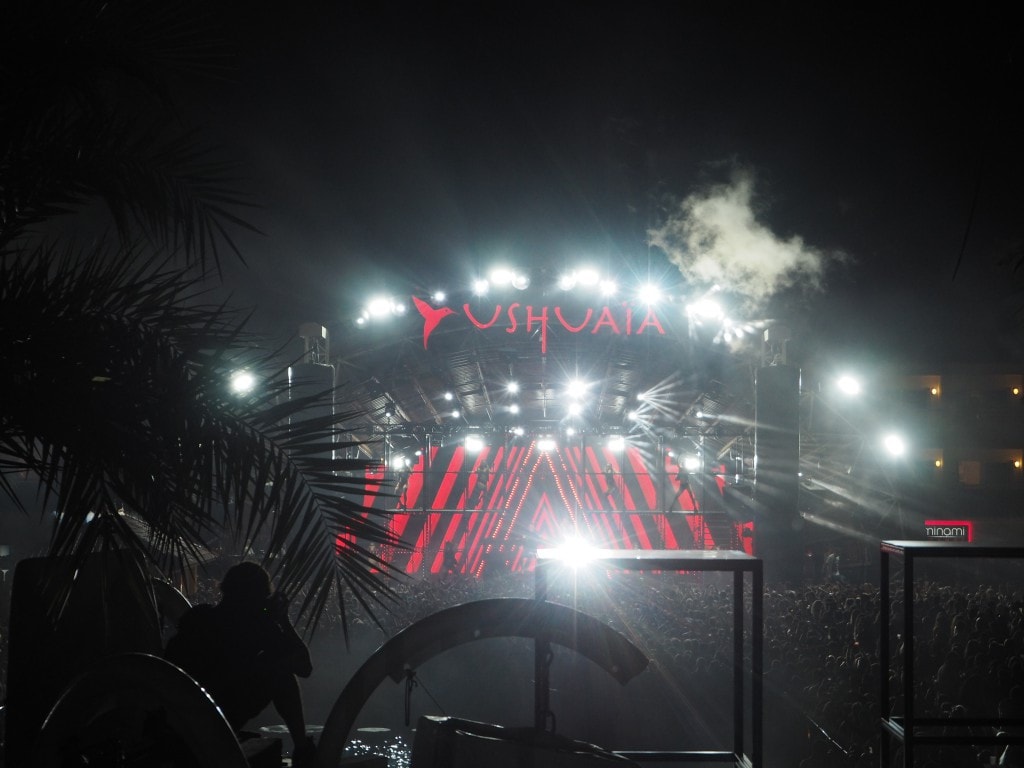 A relative new comer to the ibiza clubbing scene having only been open for a few years, Ushuaia has taken the Ibizan dance music scene by force, including a stellar line up of the world most famous DJ's. The sound at this open air venue is much more commercial than other clubs on the island.
Nightly acts like Axwell & Ingrosso formerly of Swedish house Mafia churn out euphoric, climactic tunes mixed with Coldplay fuelled firework finales. I don't want to admit it but I love this night in particular. For a huge dose of cheese on toast David Guettas night is sure to please. Or the newest DJ to host a night here, Kygo is super popular at the moment.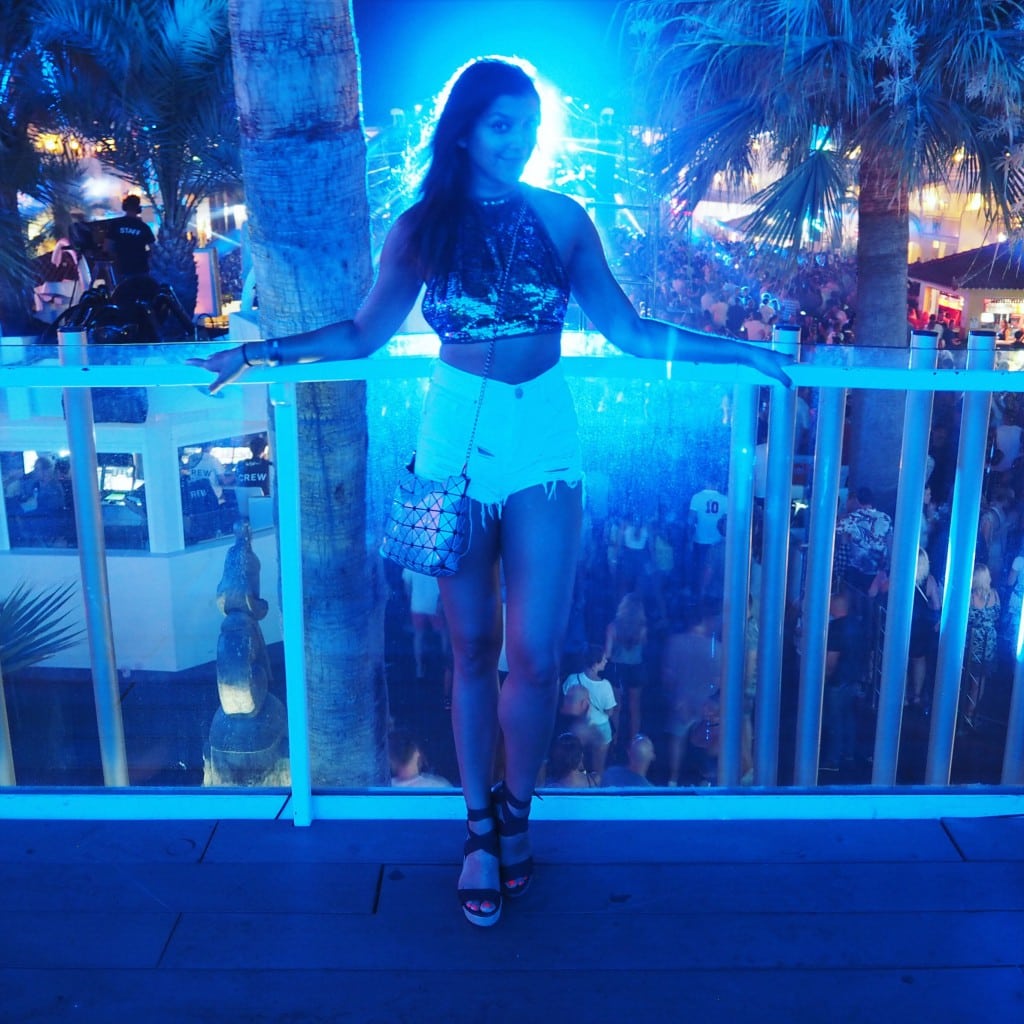 Above and below: me at Ushuaia wearing Pretty Little Things sequin bra and hotpants.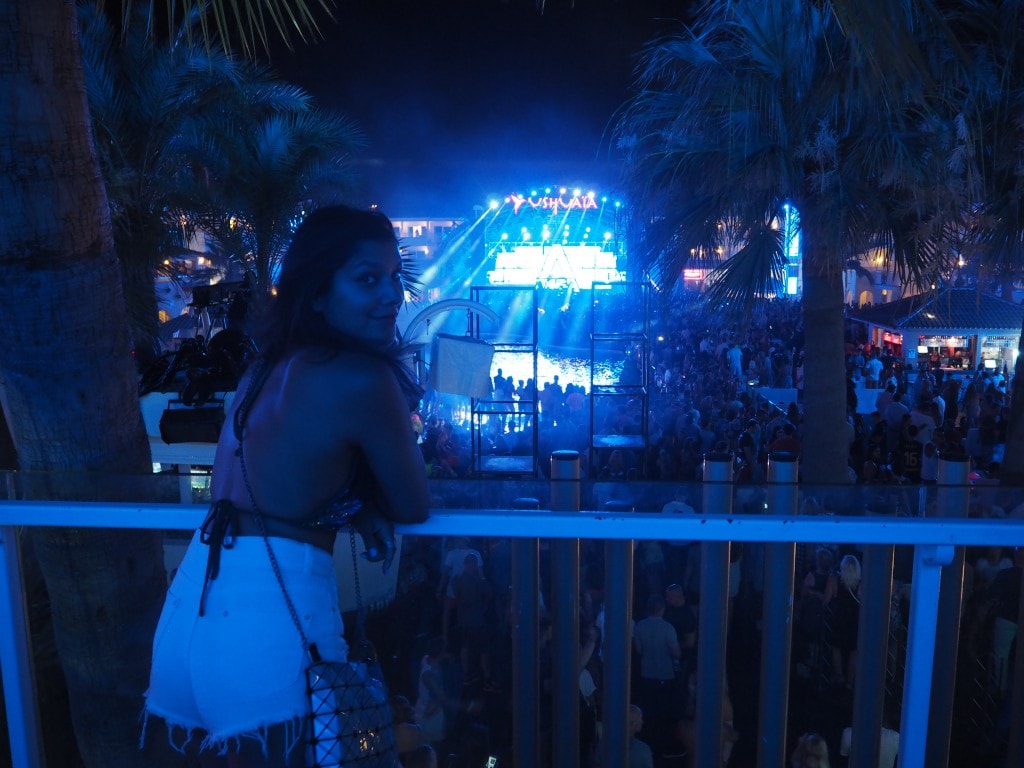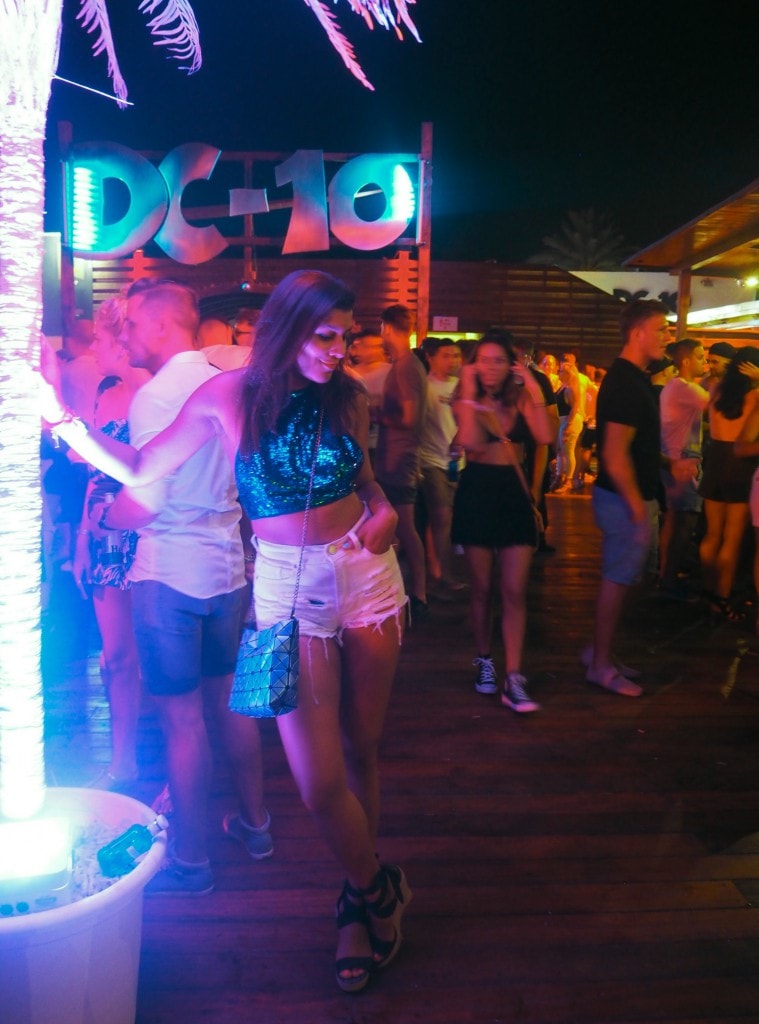 DC10
Famed for its insane beats and nights of carnage, DC10 is the seasoned clubber's choice. Not sure about your house music credentials? Then don't even bother. I love DC10 but know that it's a full on ordeal at times, best way to do it is try and get VIP or backstage access for a little respite from the hectic main room.
There's only two nights on at DC10; super trendy London DJ Jamie Jones presents Paradise on a Wednesday night which I highly recommend or opt for the insane Circoloco party on Monday afternoons. This one is not for the faint hearted, but an absolutely brilliant night out if your into hard techno beats.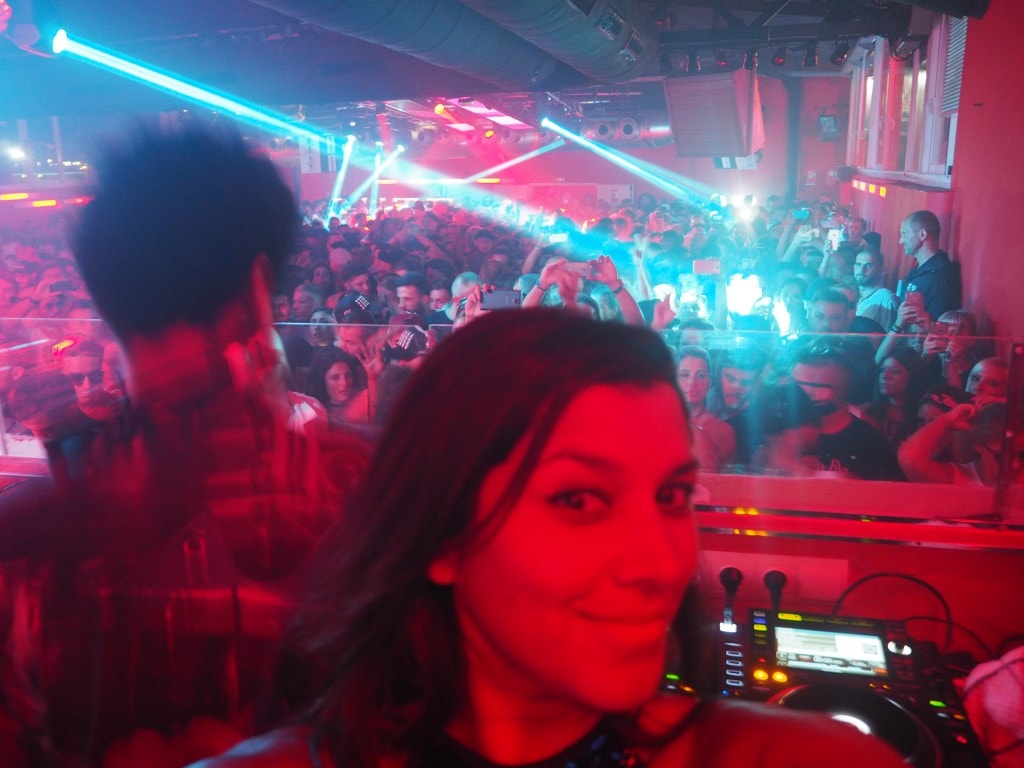 Backstage selfie! I managed to sneak into the DJ booth at DC10 with Jamie Jones on the decks.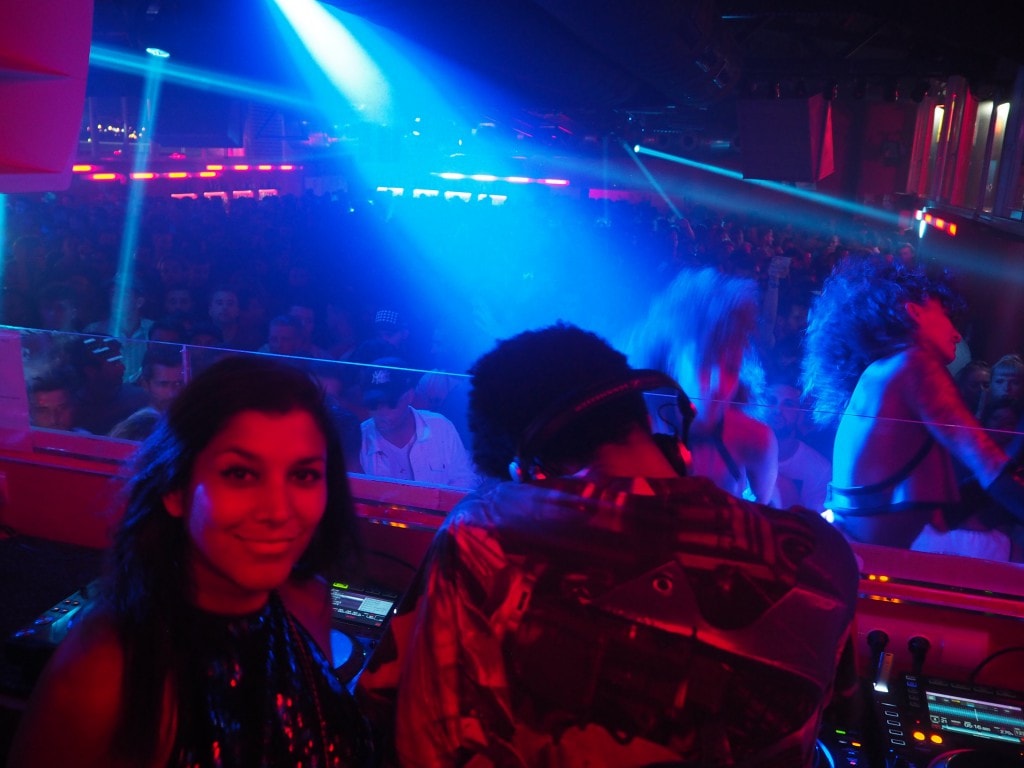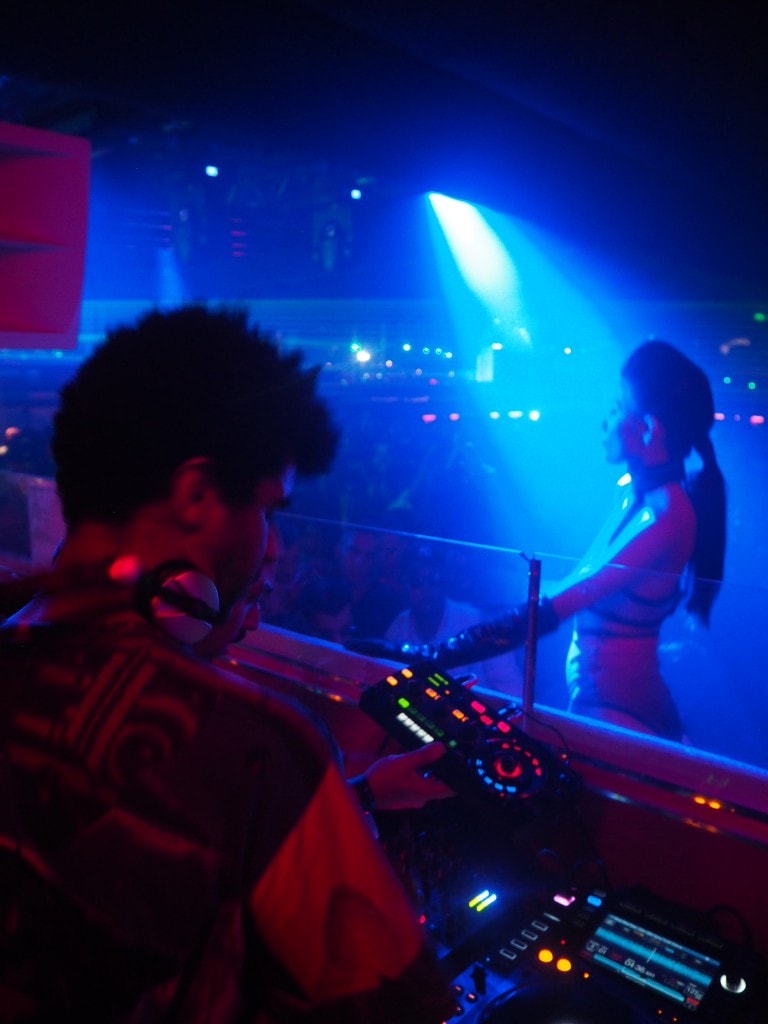 Ok ok I realise this isn't exactly a night club, but actually a beach club. Blue Marlin had been inviting in the islands elite for a while now, but the day to night party scene here is still one of my favourites. Have a chilled lunch by the beach, sunbath listening deep house tunes all afternoon and at around 6pm daily the party crowd starts arriving.
What's great about Blue Marlin is that it's a fashionistas dream, expect models dancing in bikinis, the yacht set out in force and well dressed clubbers. One thing is for sure, make sure you save your coolest looks for this chic day club. Another great day club worth mentioning is Beach House Ibiza which turns from daytime lounging to beach side partying daily.