Croatia Rovinj Hotel Lone
Croatia
Rovinj
Hotel Lone
Exactly? Hotel Lone, Rovinj
Reason for trip?
I was lucky enough to be invited on an amazing 4 day press trip for travel bloggers and journalists to review the Lone Hotel, Istria's first design hotel. 
Our 'style' guide for the trip was Mauro Massarotto, a Rovinj born, Florence educated designer who owns the eyewear brand Sherriff & Cherry.
When? May 2013
Best time to visit?
It's hottest here from May to September and most of the town closes over the winter months when it's off season. There are several cultural events running throughout the summer ranging from jazz, opera, food, (specifically truffles) festivals to trendier music events like 
Unknown Festival
 for which Mauro is one of the organisers.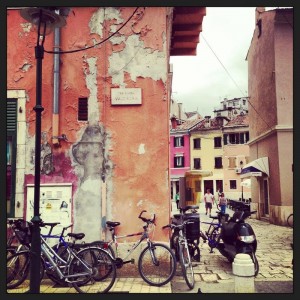 Known as the 'Blue Pearl of the Adriatic', Rovinj is a picturesque town on the western coast of Croatia. It's a working fishing town and popular tourist spot in the summer months. The nearest airports are Pula in Croatia and Trieste in Italy. The old town was part of the Venetian empire for over 500 years, which explains the Italian style cobbled lanes, terracotta tiled roofs and quaint painted houses.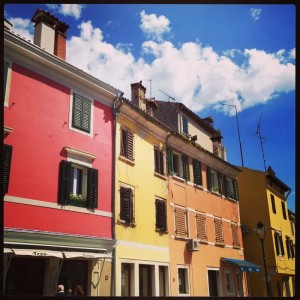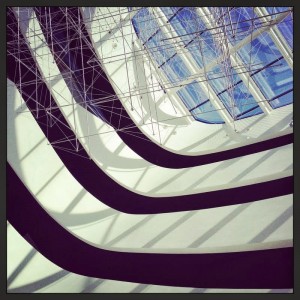 Modern architecture in the light and sculpture filled atrium of the Lone Hotel
Designed by renowned Croatian architecture firm 3LHD, the Hotel Lone is Istria's first five star design hotel. It's also the only Croatian hotel which is part of the
Design Hotels Group
. Nestled amidst fragrant pine forests and a calm secluded bay, the bold modern facade of the Lone is reminiscent of an ocean liner, in homage to it's Adriatic location. Ever minute detail in this hotel has been thought out and despite its design focused, minimal aesthetic the hotel is warm, welcoming and fun.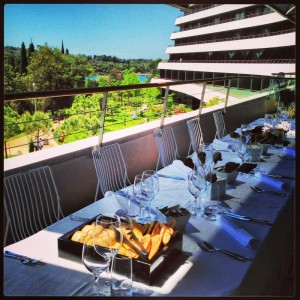 Lunch is served on the private balcony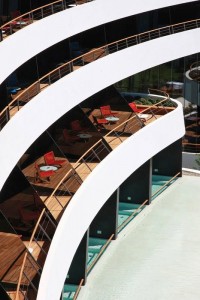 View of the pool balconies from above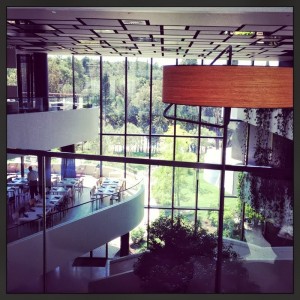 Every design aspect of the hotel is carefully considered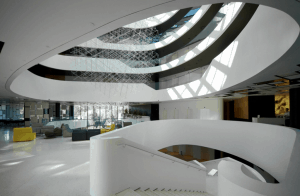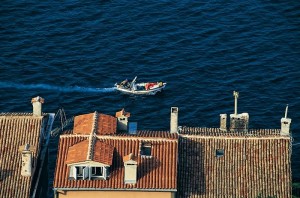 3 of the images in this post were provided by Hotel Lone.