Ferrari Weekend Road Trip – Part 2
Ferrari Weekend Road Trip – part 2
Where? Langdon Court Hotel, Devon
When? June 2016
Why? On the second leg of The Style Traveller Ferrari road trip, we popped in for a stay at the spectacular Langdon Court Hotel in Devon.
Langdon Court
Set amidst beautiful Devonshire countryside, the 16th century manor house is the perfect location for a romantic UK weekend break. And in my case the quiet country roads also provided the perfect route to have a little fun in the Ferrari!
The stately home offers beautiful suites with stylish, period furnishings. I love the King Suite, a decadent bedroom decked out in sumptuous brocades, a four poster bed and an indulgent roll top bath. Have dinner in the relaxed dining room, go for a walk through the hotels vineyards or bask in the sun in the pretty, secret garden.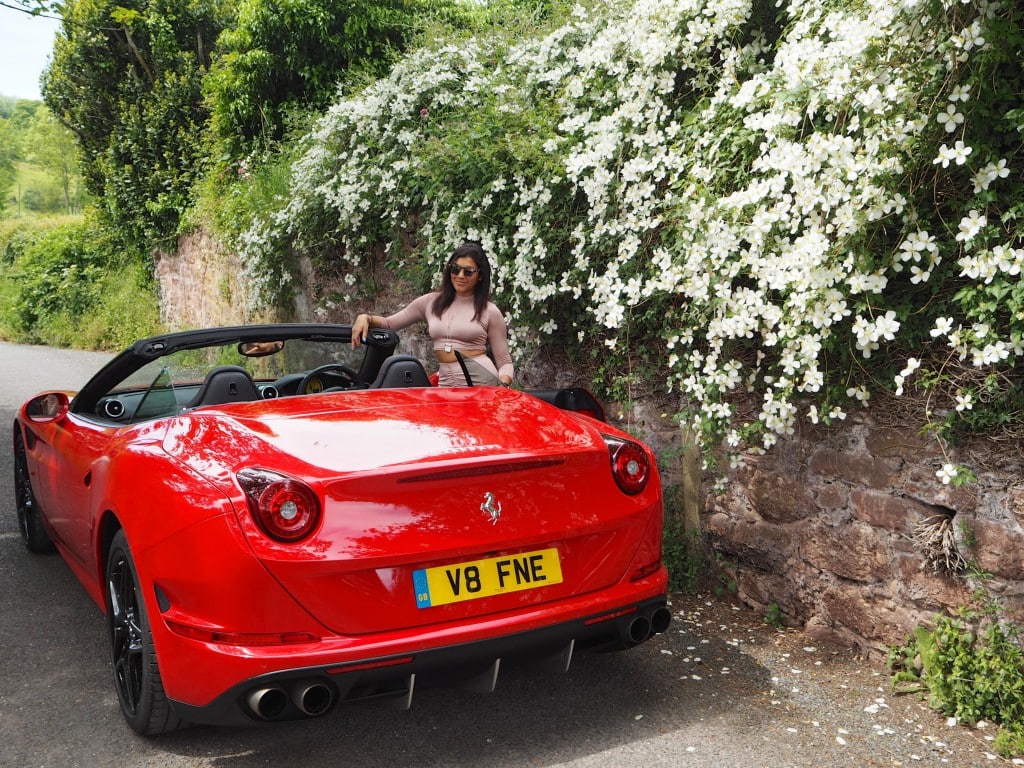 Above: drive through blossom filled country lanes on route to Langdon Court.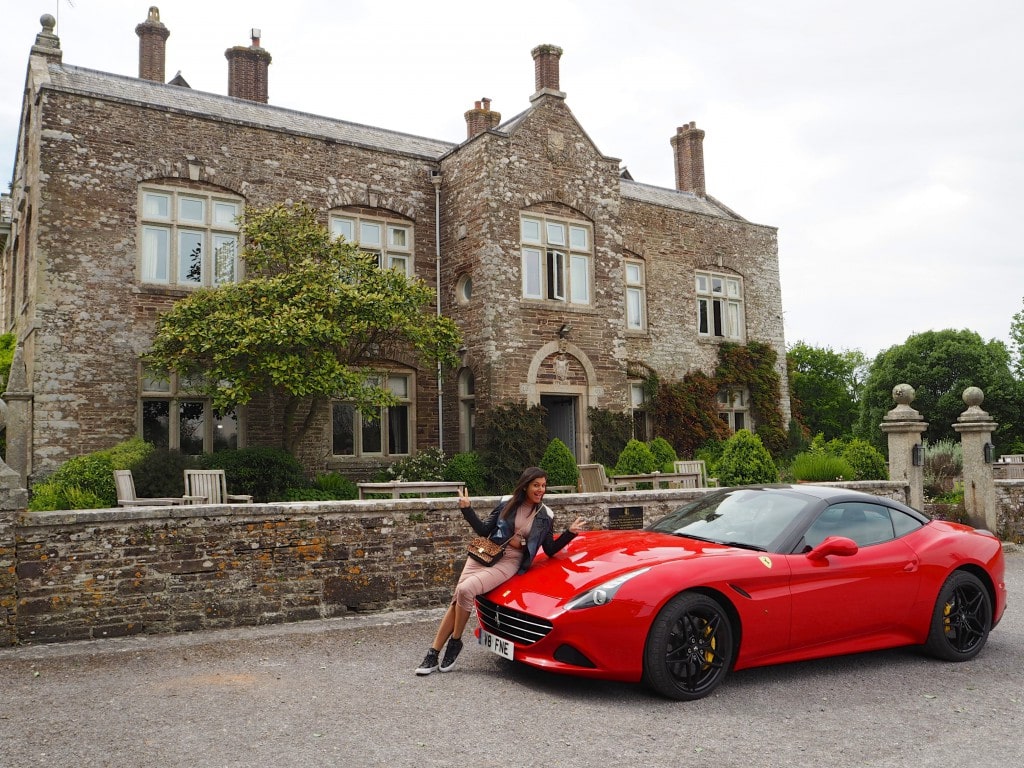 The Style Traveller Bonnie arrives at Langdon Court.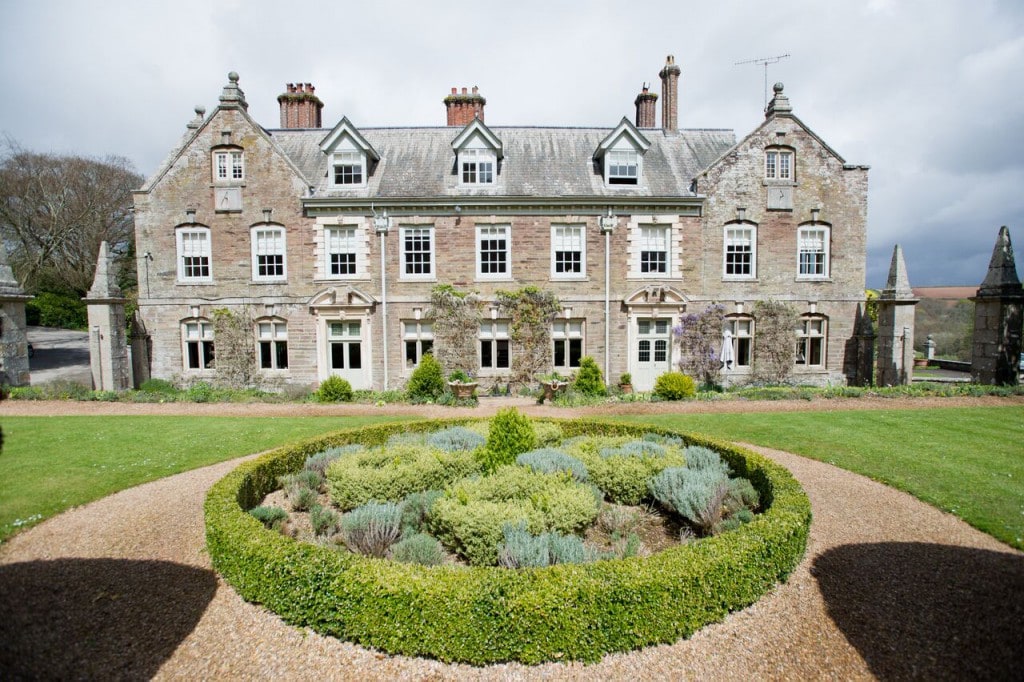 The grand exterior of the beautiful 16th century manor house hotel.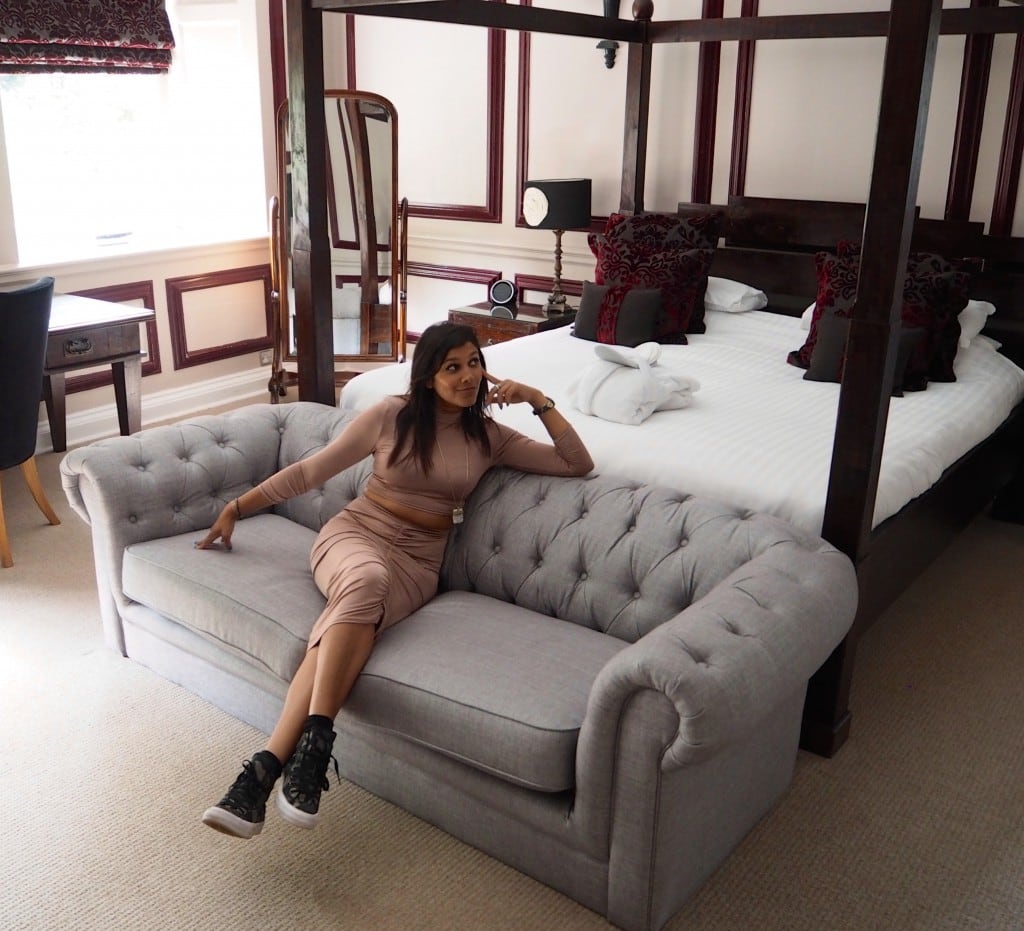 Bonnie Chilling out in the newly refurbished King Suite at Langdon Court.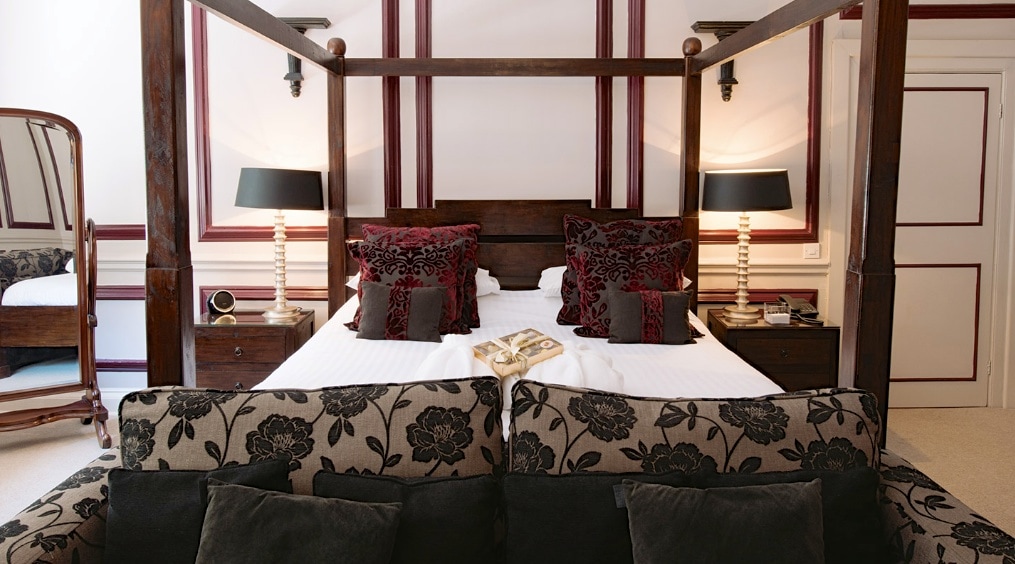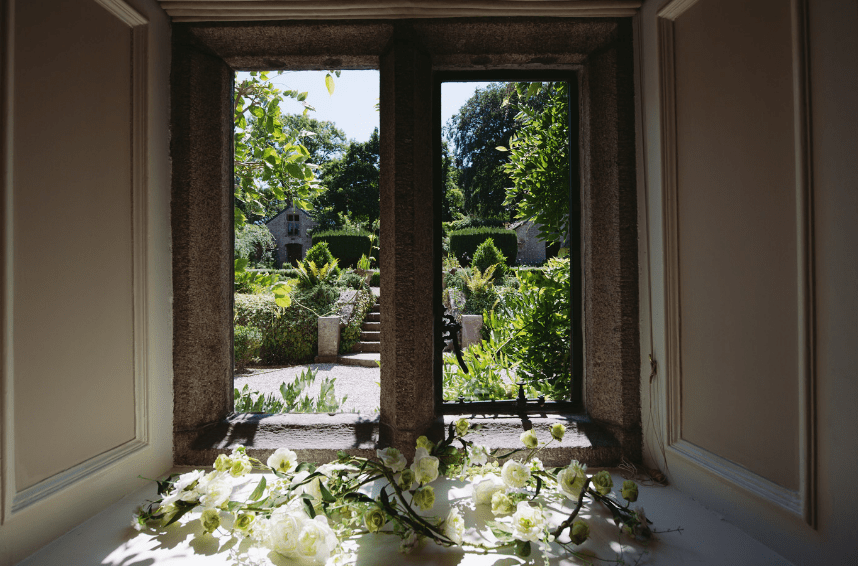 Pretty scene of the secret garden from the hall way at Langdon.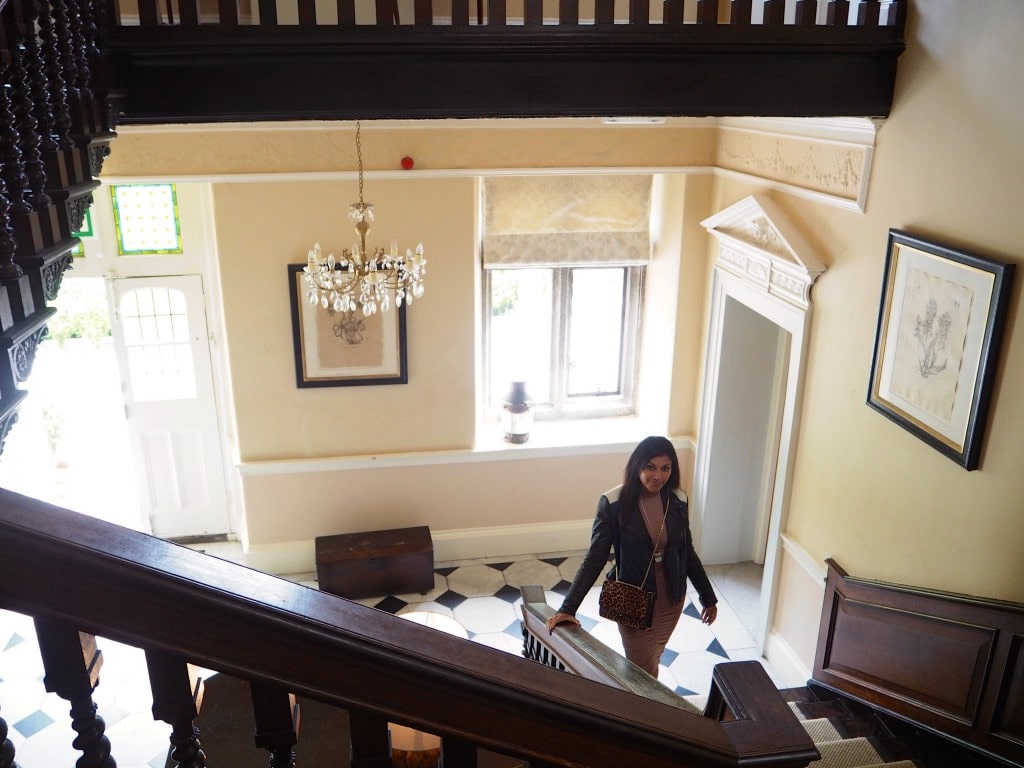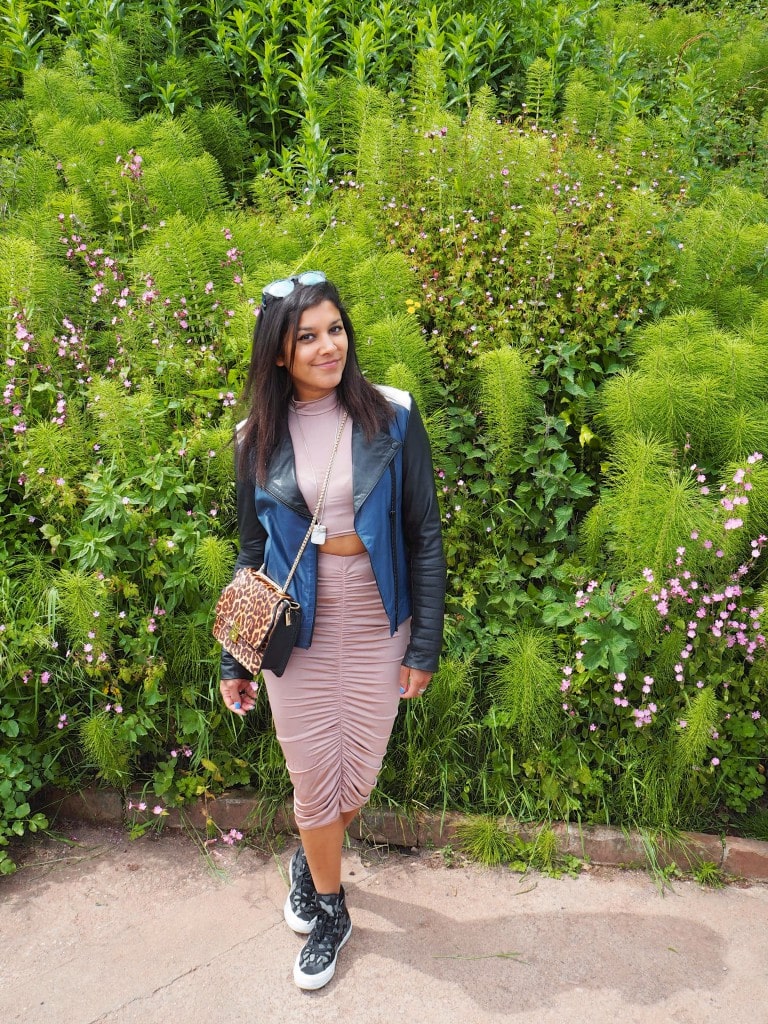 Heading out for a day on the coast. The hotel is a short, pretty walk from Wembury Cove, beach and the South West Coastal Path. Let's go check it out.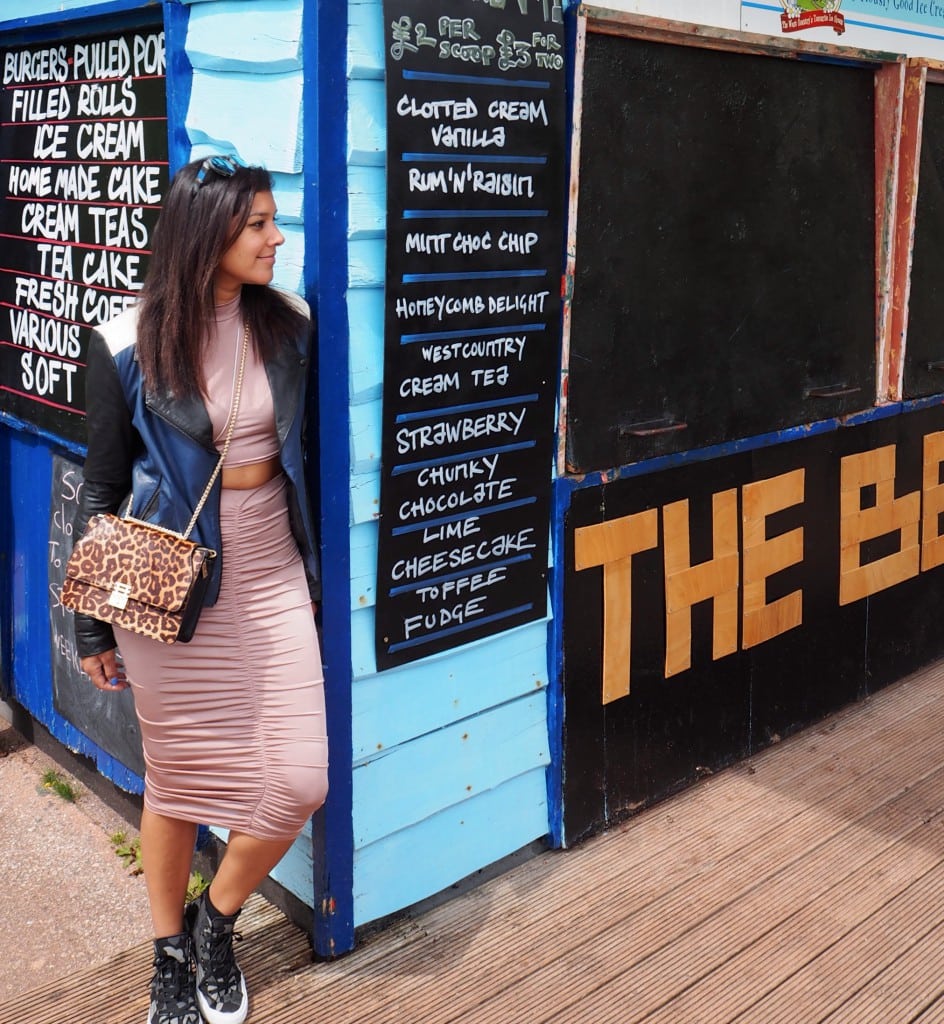 Bonnie, The Style Traveller hanging out on the coastal path and checking out the local snack stops!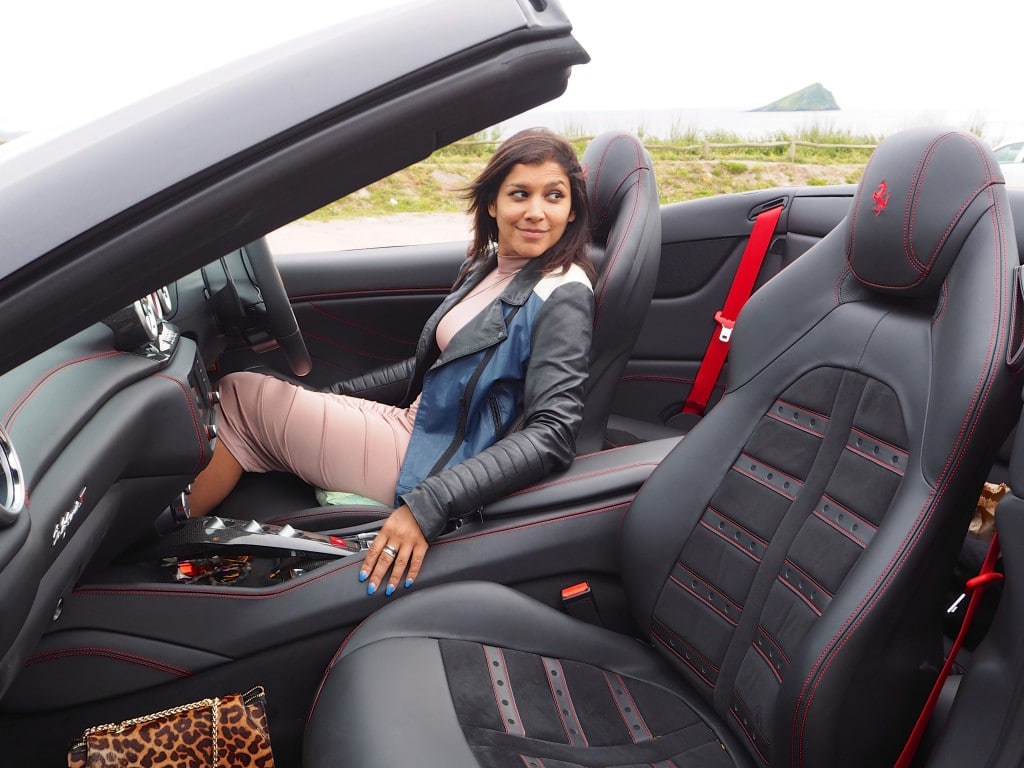 chilling in the Ferrari at the beach, think it's time to put the roof up!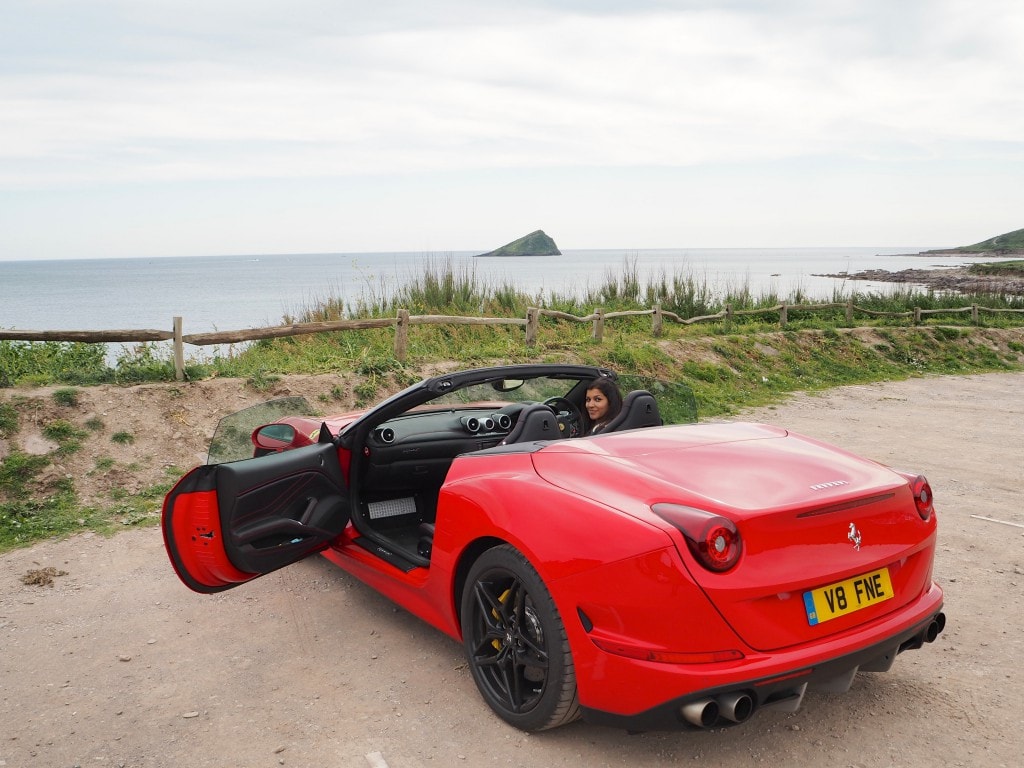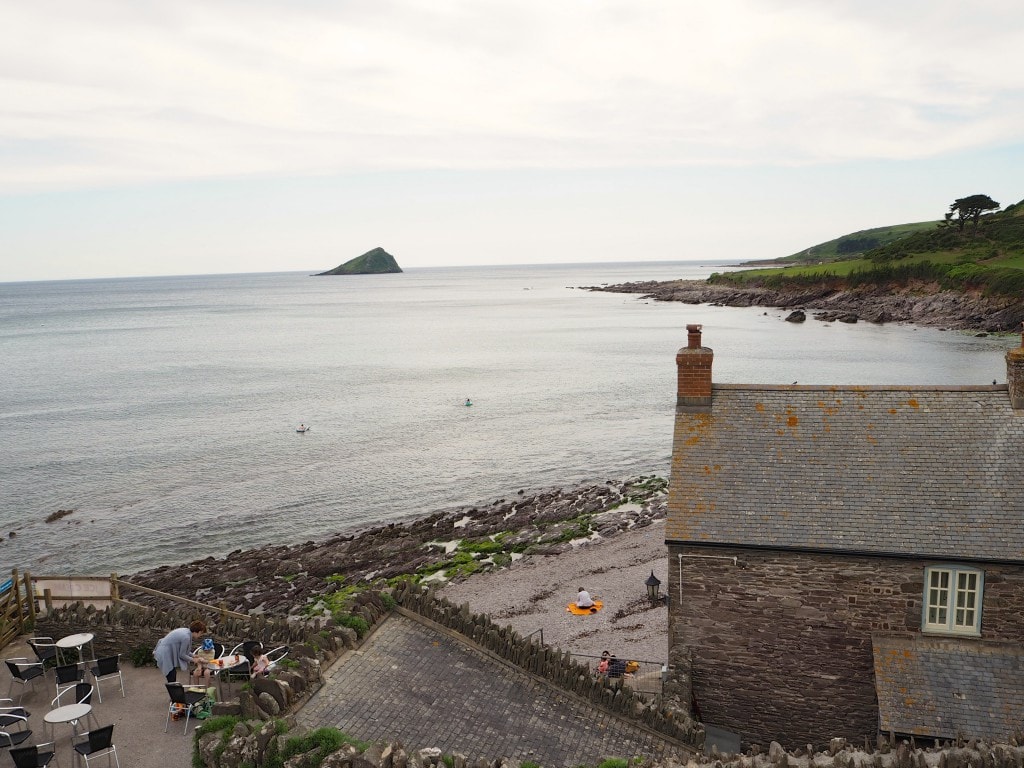 Wembury Cove Beach and the old mill cafe.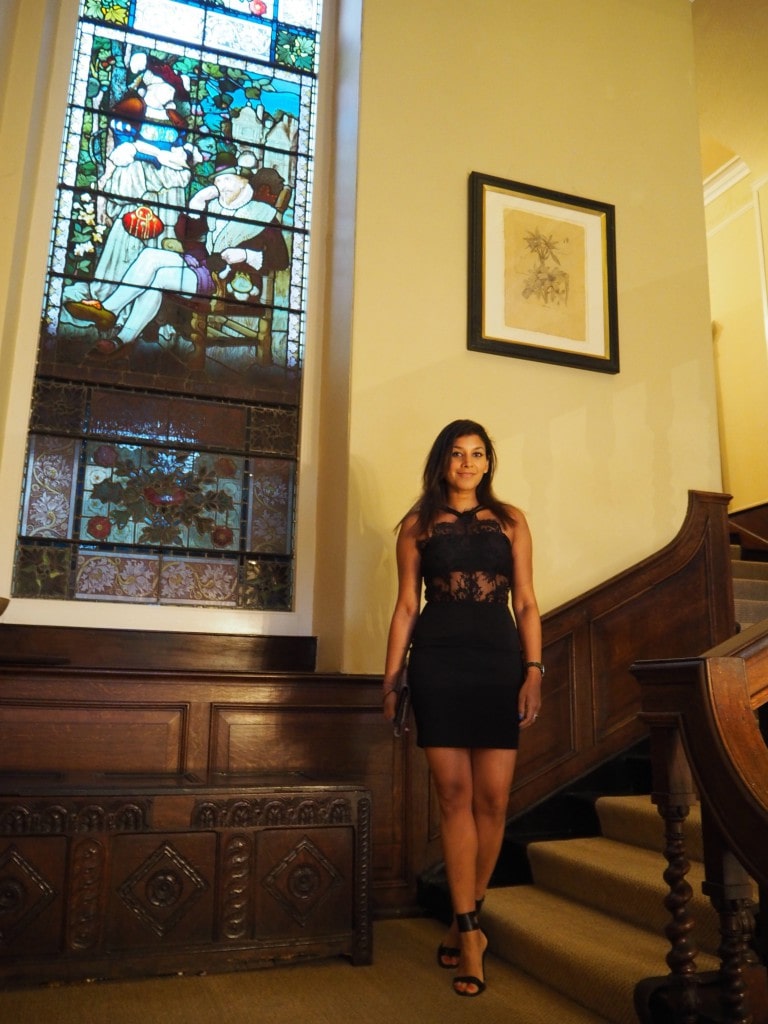 Dinner is served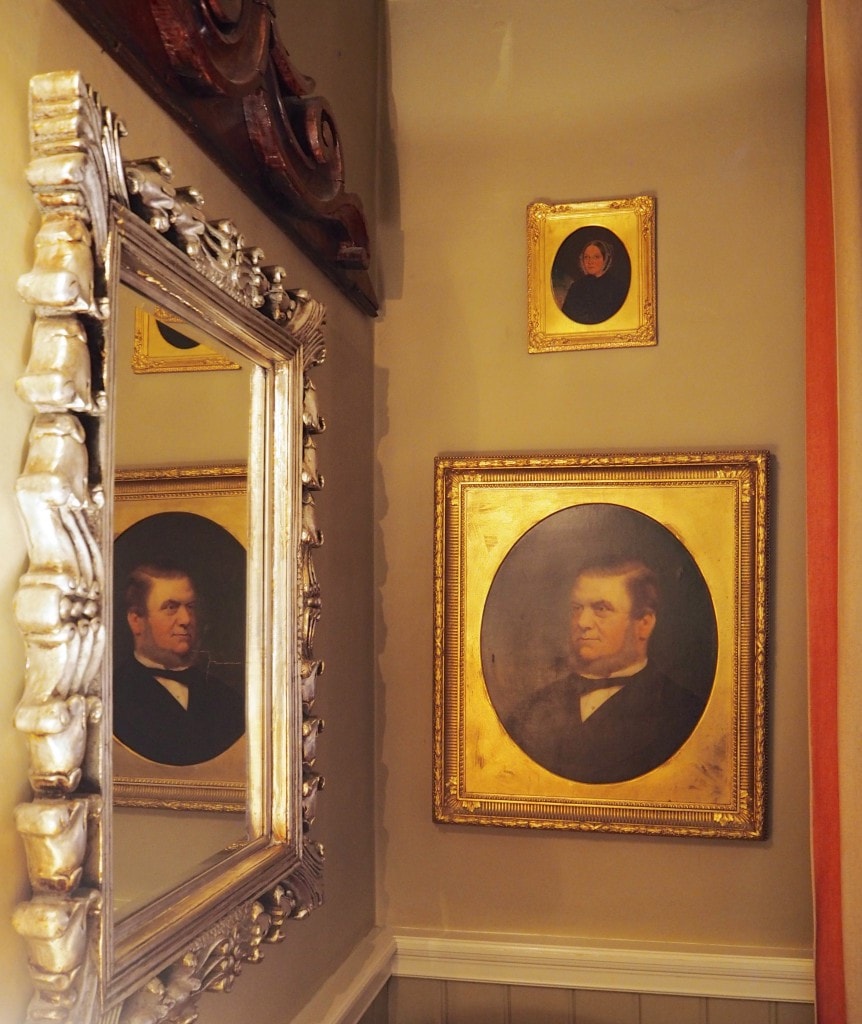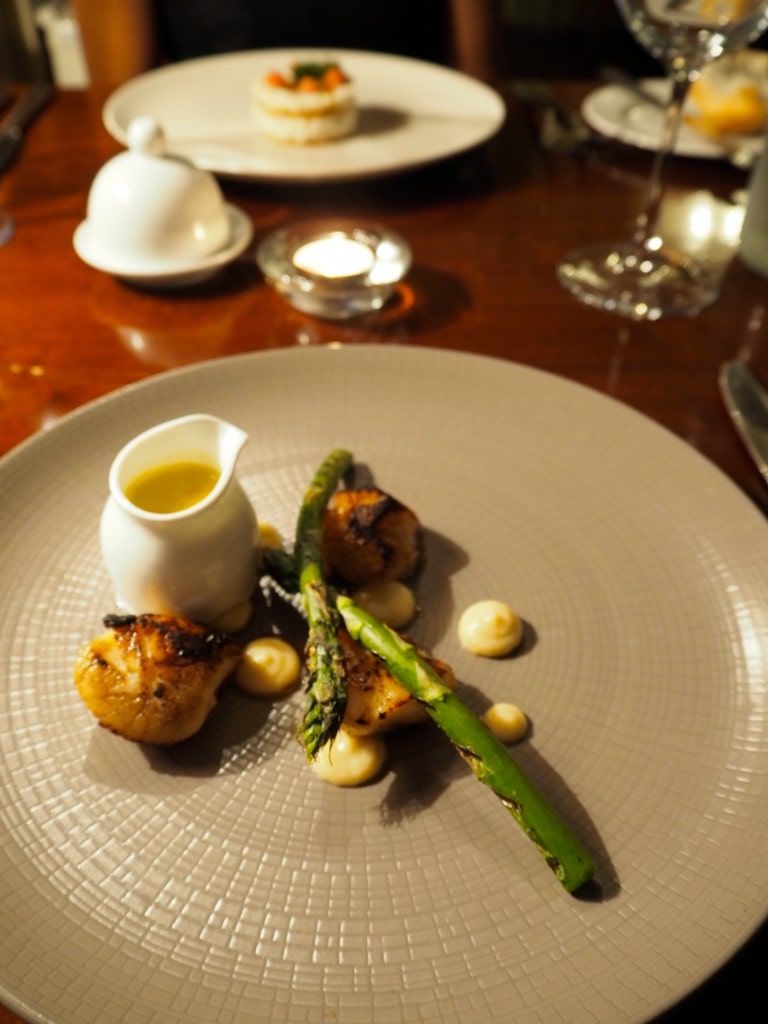 Dinner at Langdon Court, asparagus and scallop starter.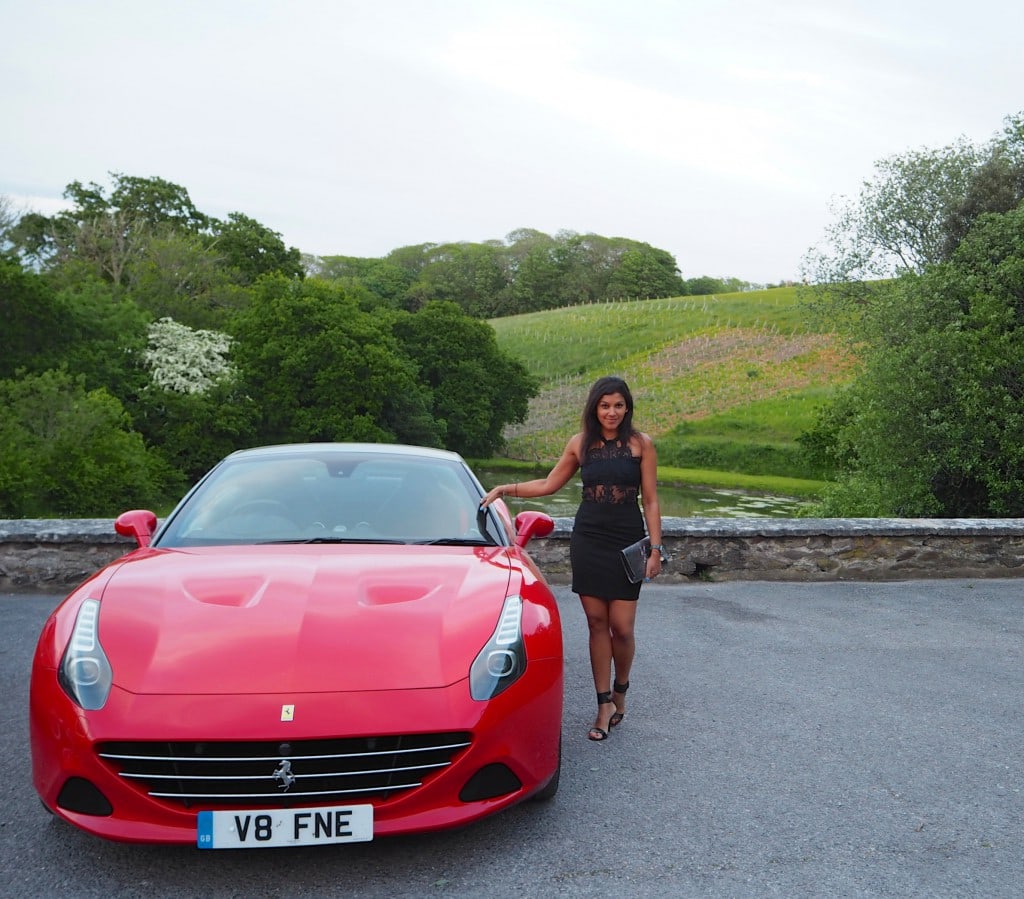 Good bye from Langdon Court and good bye to the Ferrari! But hopefully not for long!
To see more of The Style Traveller Ferrari UK road trip click here.
Next stop for The Style Traveller, Havana, Cuba.