Fancy a Ferrari for the weekend?
Fancy a Ferrari for the weekend?
Where? London and Devon, UK.
Exactly? Lucy and Richards wedding in Regents Park and Orestone Manor in Devon.
Why? When an email popped into my inbox the other day asking me if I'd like to take the new Ferrari California T for a weekend test drive, I felt excitement, intrepidation and slightly nervous all at the same time. I've been in fast cars many times, but none quite as fast as this and also I'm not usually the one behind the wheel.
So with a little hesitance from me and a lot of enthusiasm from my other half, I accepted Ferrari's rather wonderful offer! Ferrari gave me a California T model to borrow for the weekend. As soon as I saw the bright red colour, super sleek exterior and plush interiors, oh and the licence plate number, I knew everything was going to be V8 FNE. So we decided to take it on a mini UK road trip to test out it's speed, handling and well, just to pose really.
Here's a photo diary of my fun filled weekend with Ferrari…
First stop, I went to pick up my best girls after work to take them for a spin!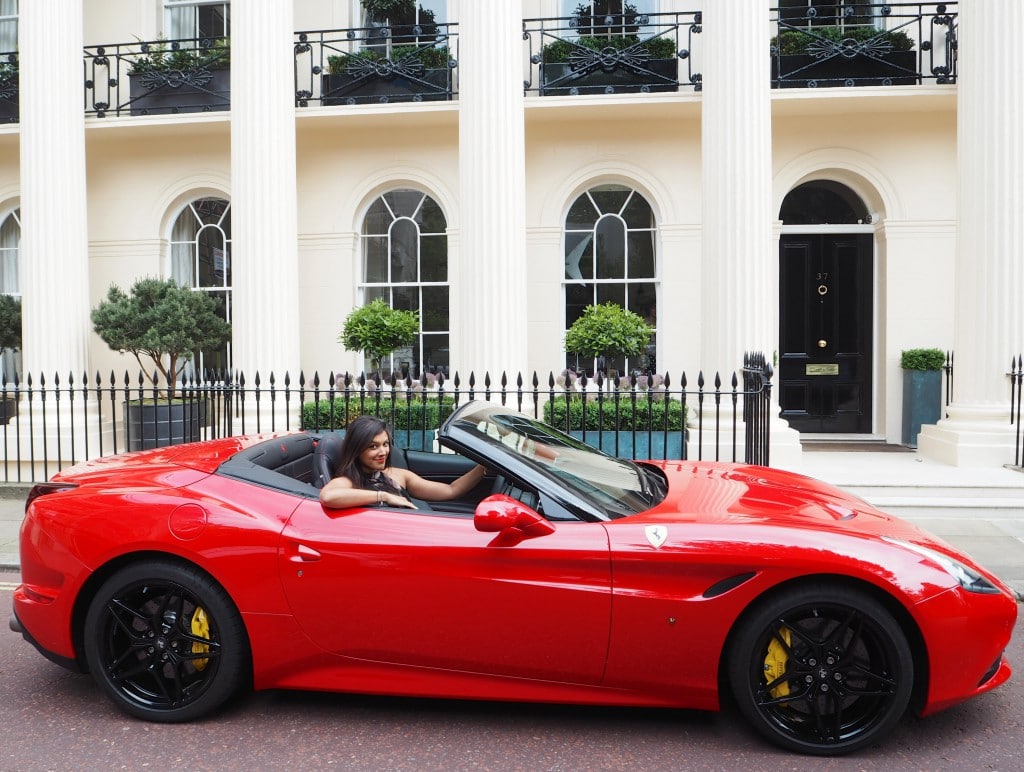 Next stop, Saturday – the drive to Richard and Lucy's wedding in Regents Park.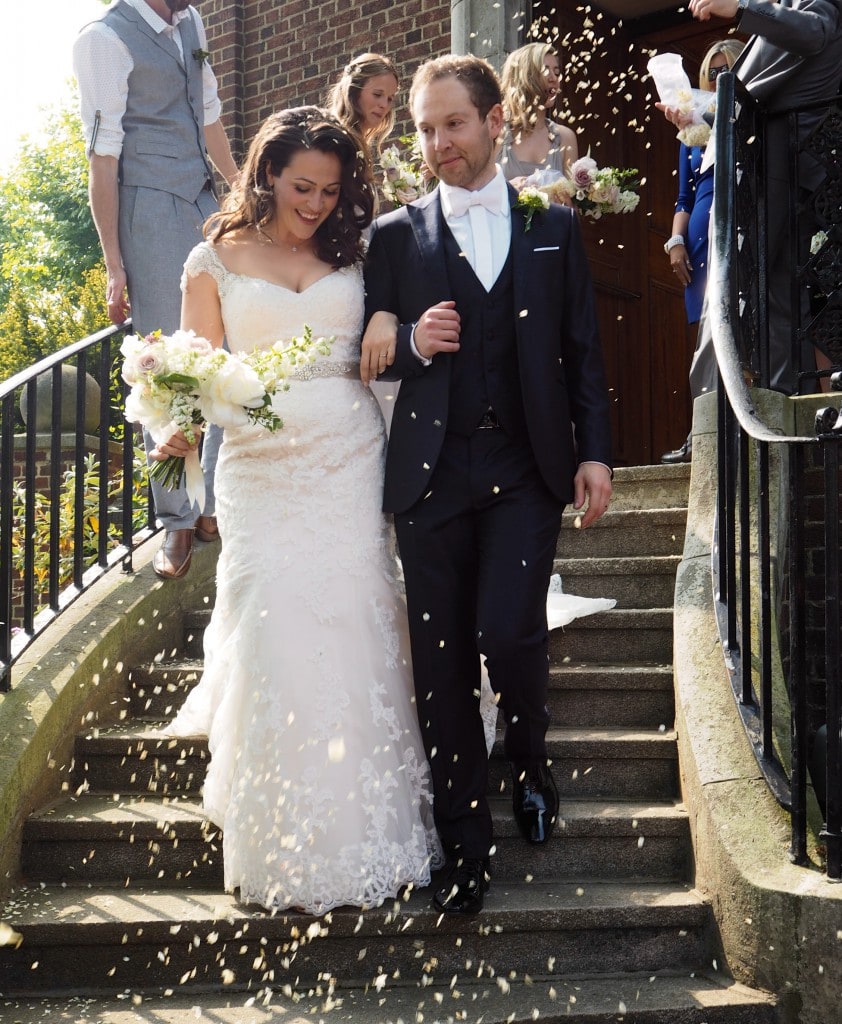 Above: Lucy and Richard both looking gorgeous post the nuptials and Below: The yummy wedding cake!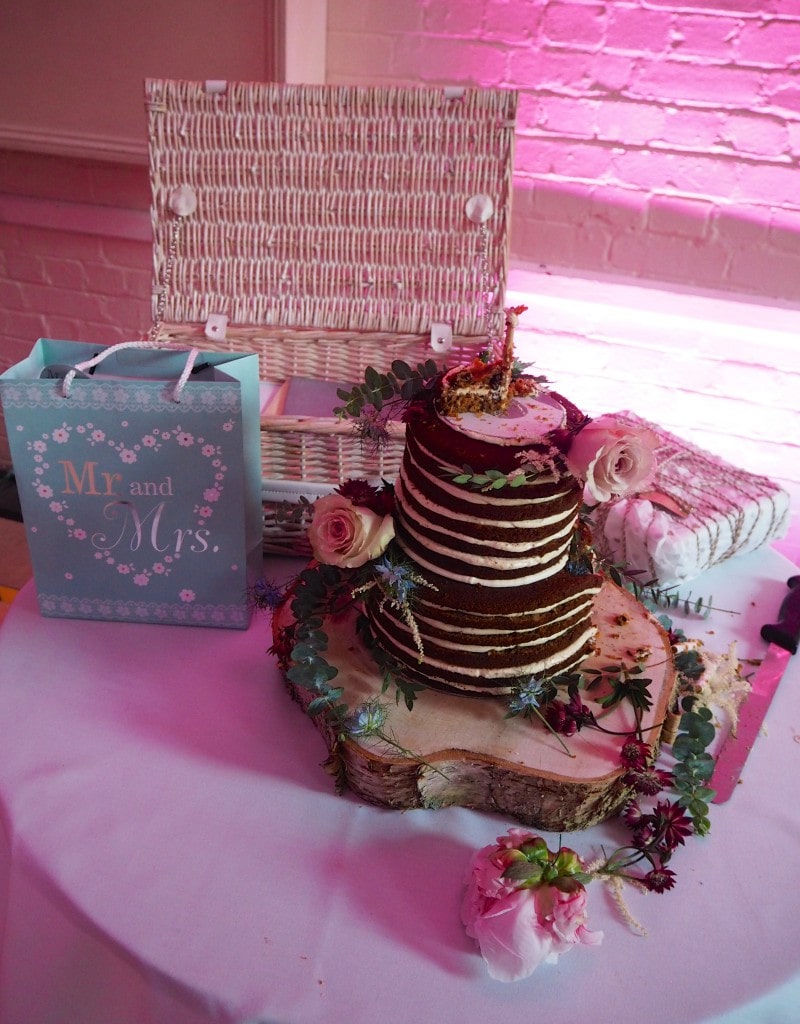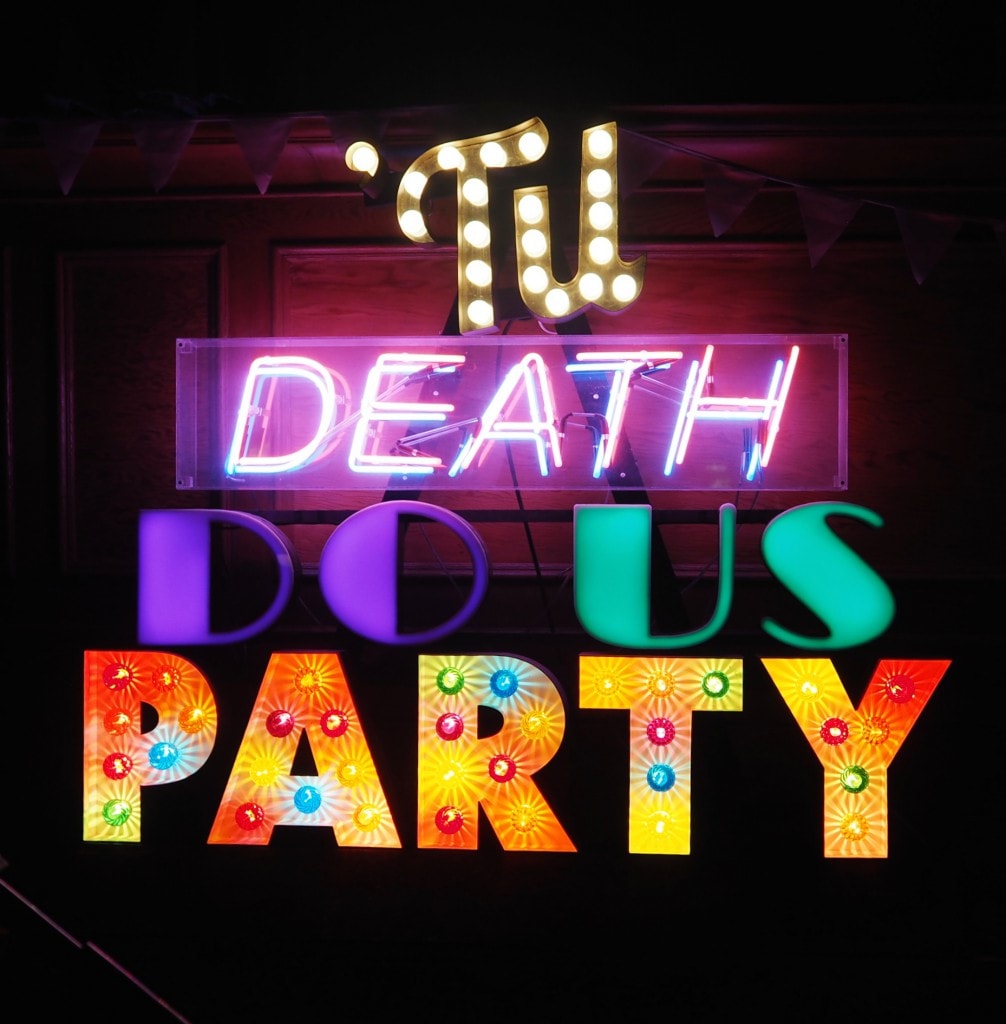 After a super fun night at the wedding and the after party it was time to hit the road with the Ferrari on route to Orestone Manor in Devon.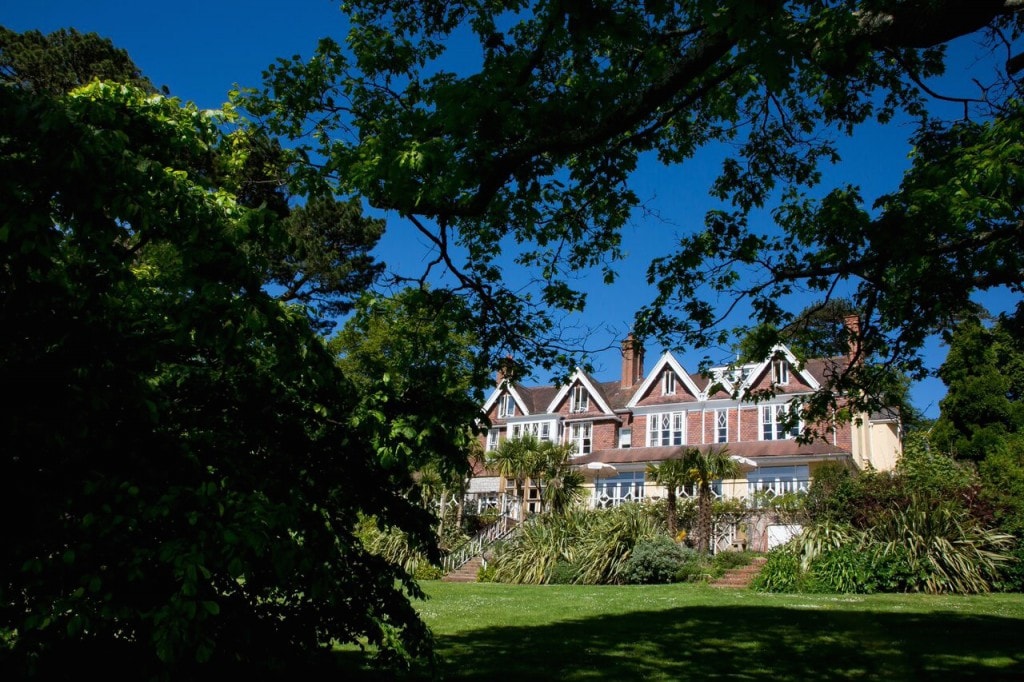 Orestone Manor
Set amidst the picturesque Devon countryside with gorgeous views of the sea, we checked in to luxury family run Georgian house hotel, Orestone Manor for a little post wedding chill out weekend. With 12 individually designed rooms with elegant, eclectic interiors. I loved the decor, a mix of Victoriana, colonial inspiration, art nouveaux and La elle epoque style. The vibe at the hotel is one of understated grandeur, it feels very relaxed and serene.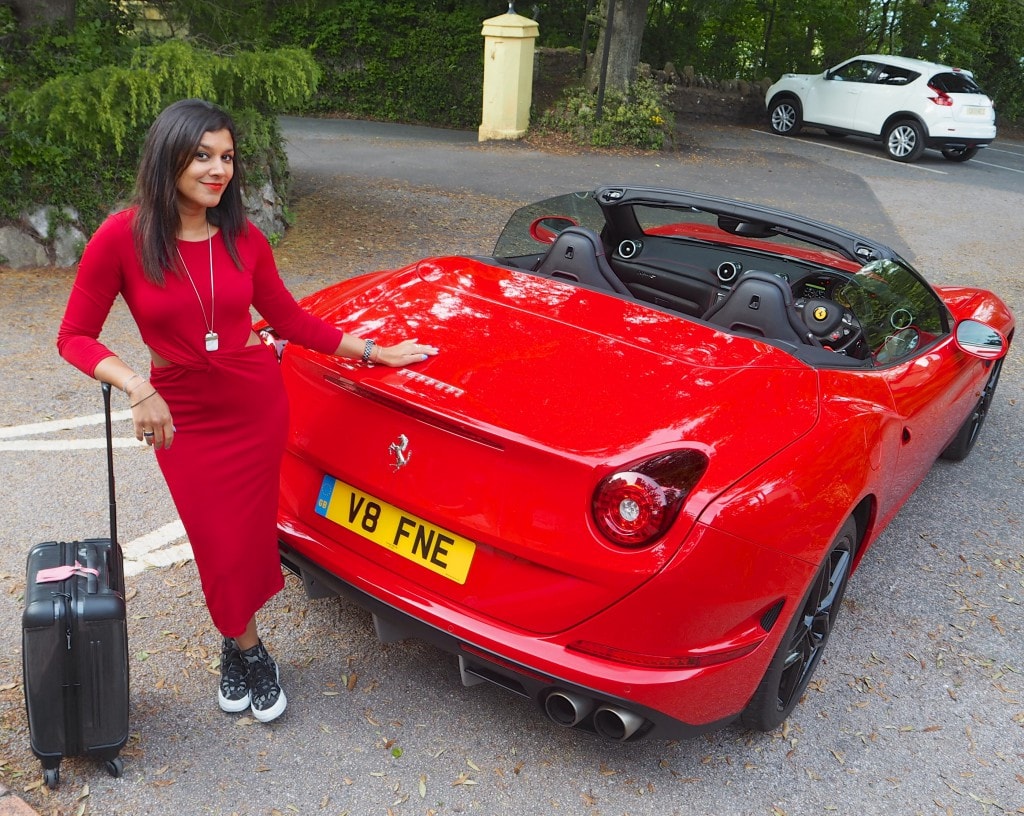 Above: Bonnie arrives at Orestone Manor, after a speedy drive in the Ferrari down the motorway from London and via twisty, tiny country roads, both super fun to drive down when in a car like this.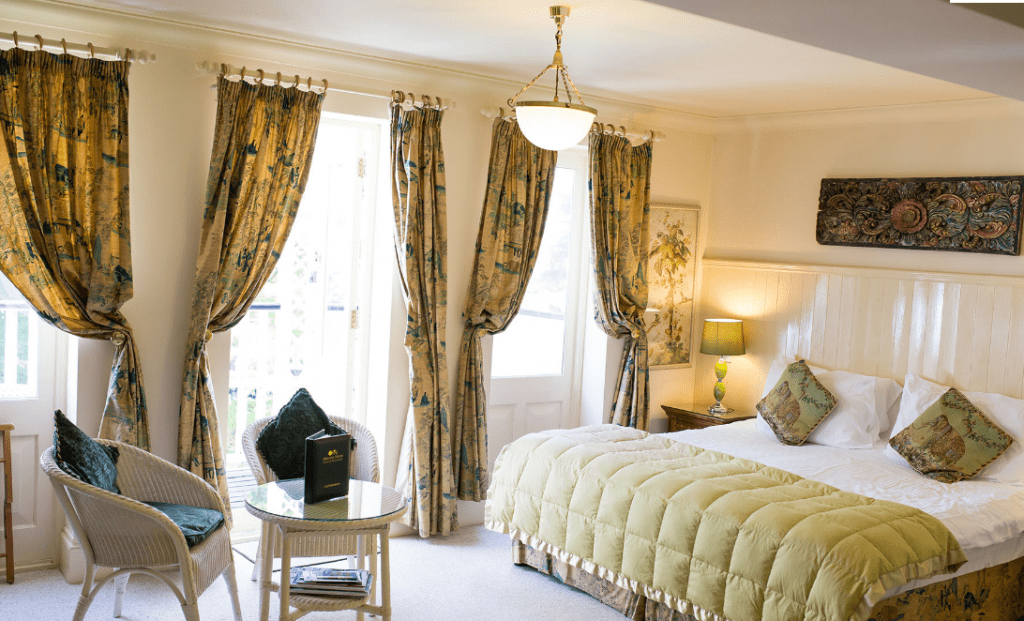 My superior suite at Orestone complete with a romantic balcony, perfect for a secluded meal for two.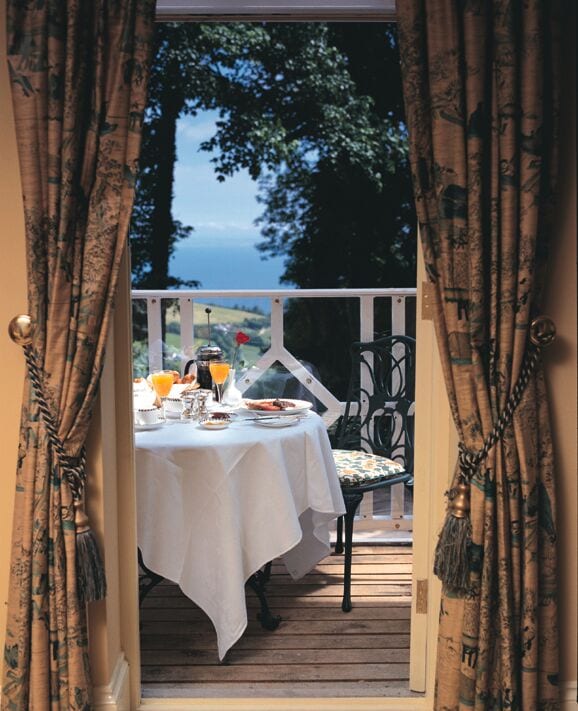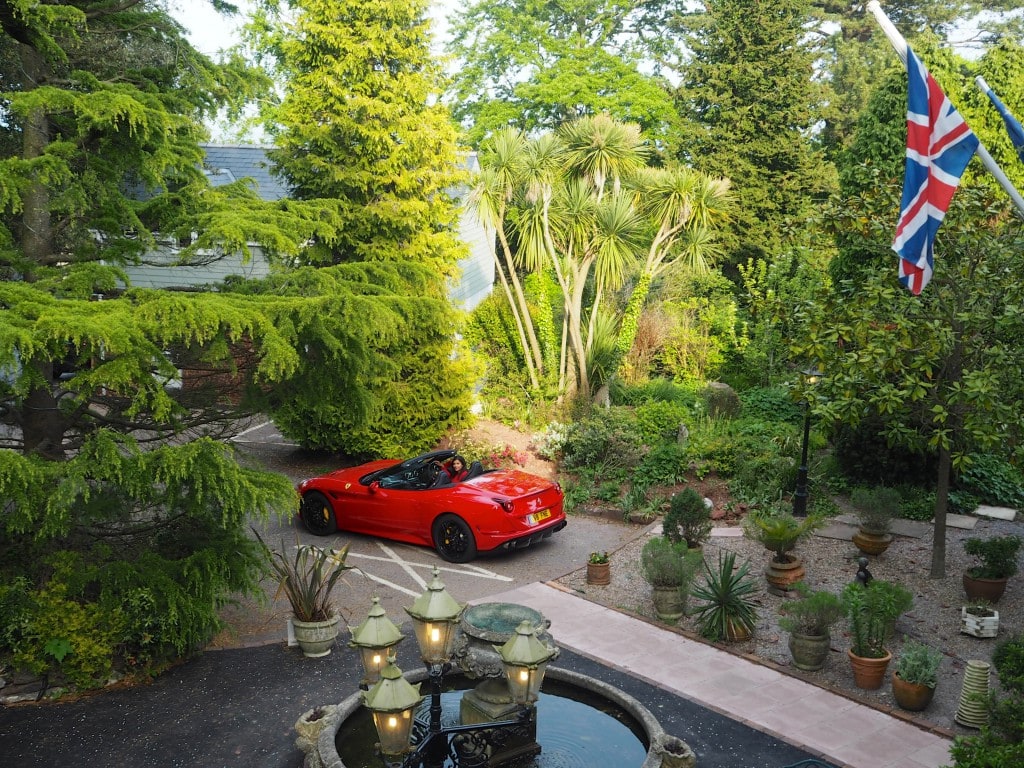 Above and below: Hanging out and posing in the Ferrari at Orestone Manor. Yes I have become slightly obsessed with this car!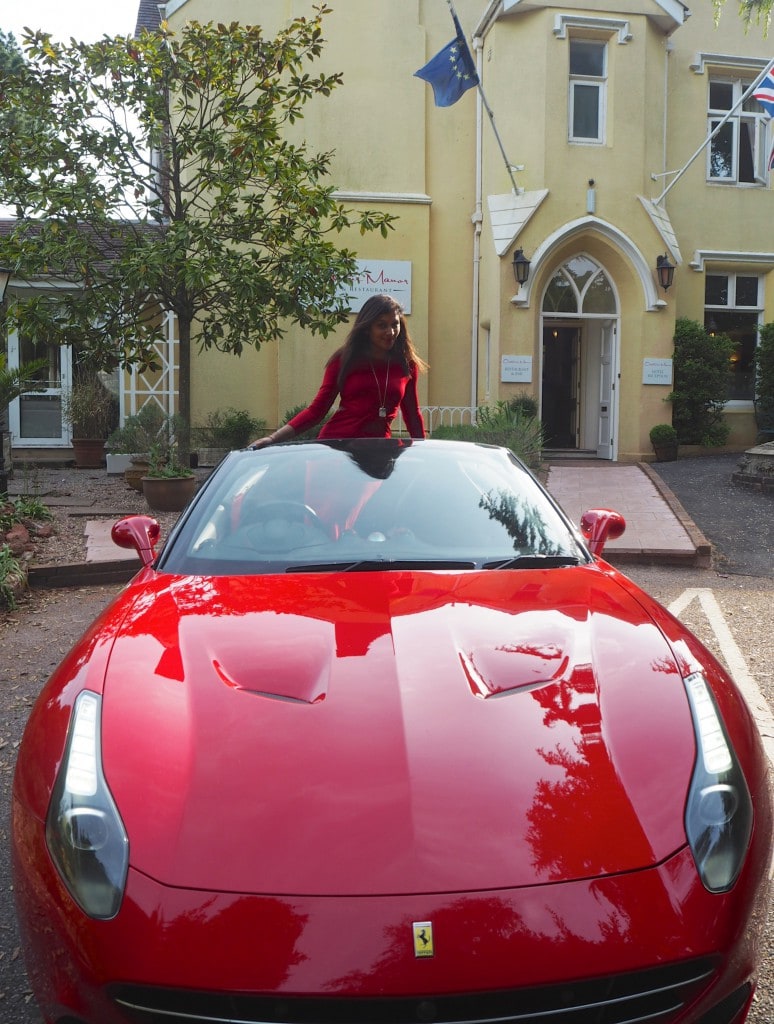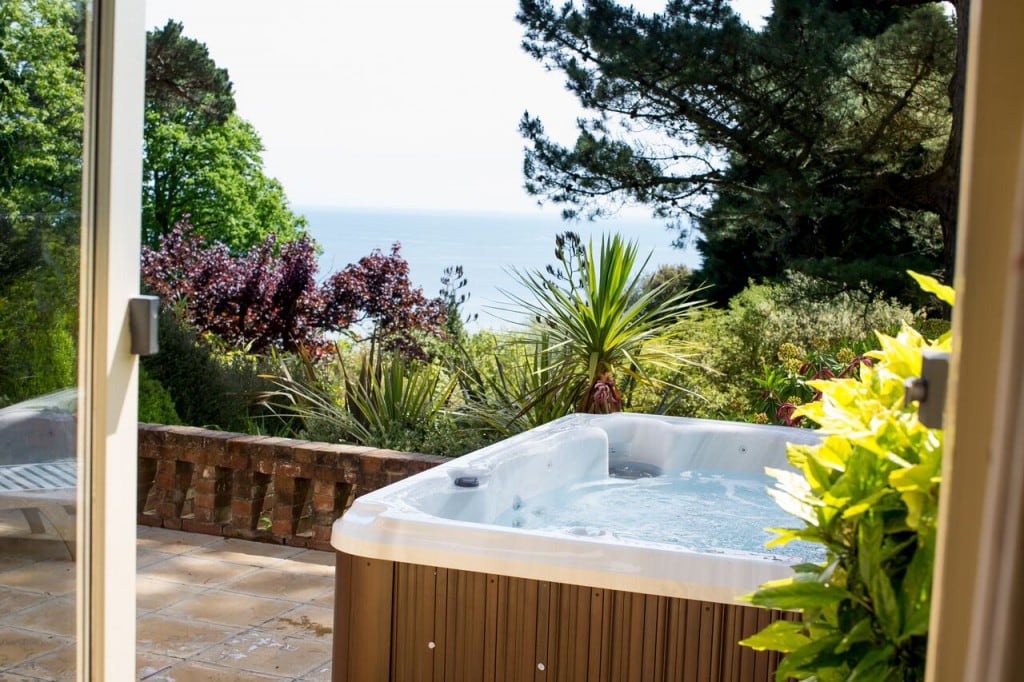 Above: Afternoon activities at the hotel, followed by dinner in the hotels fantastic restaurant.
Below: Me and Adrian enjoying a chilled pre dinner aperitif in the hotels palm tree filled gardens.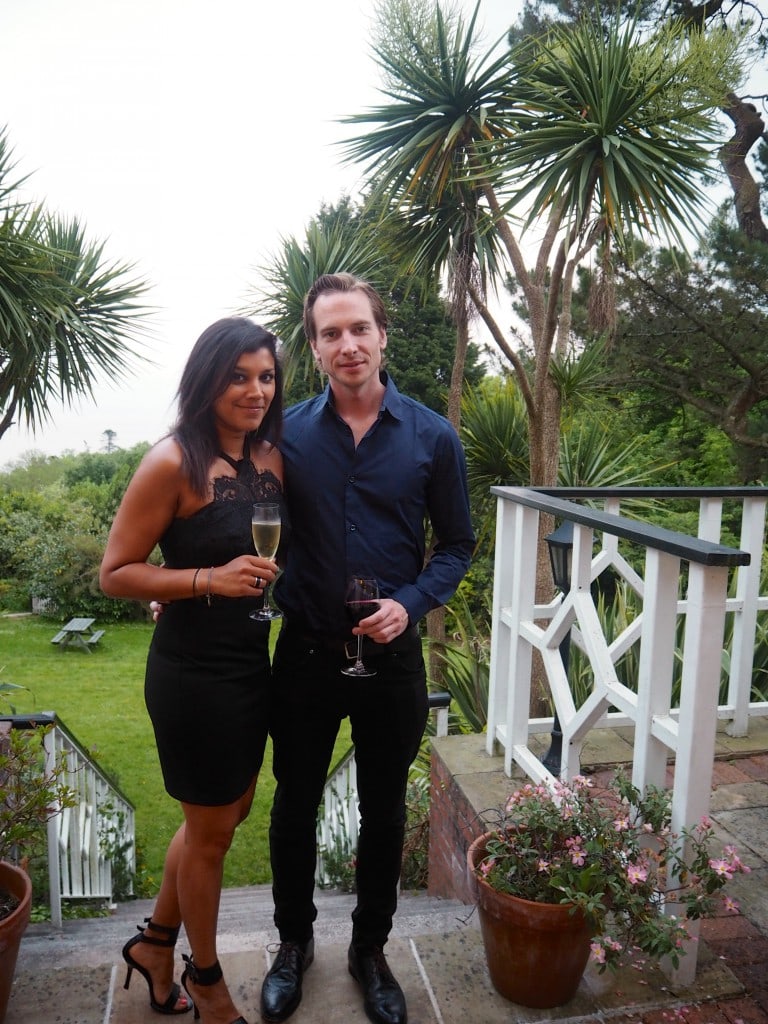 Below: My Dungeoness crab starter at the award winning Orestone Manor restaurant. I highly recommend dinner at the hotel at least one night, the food is excellent.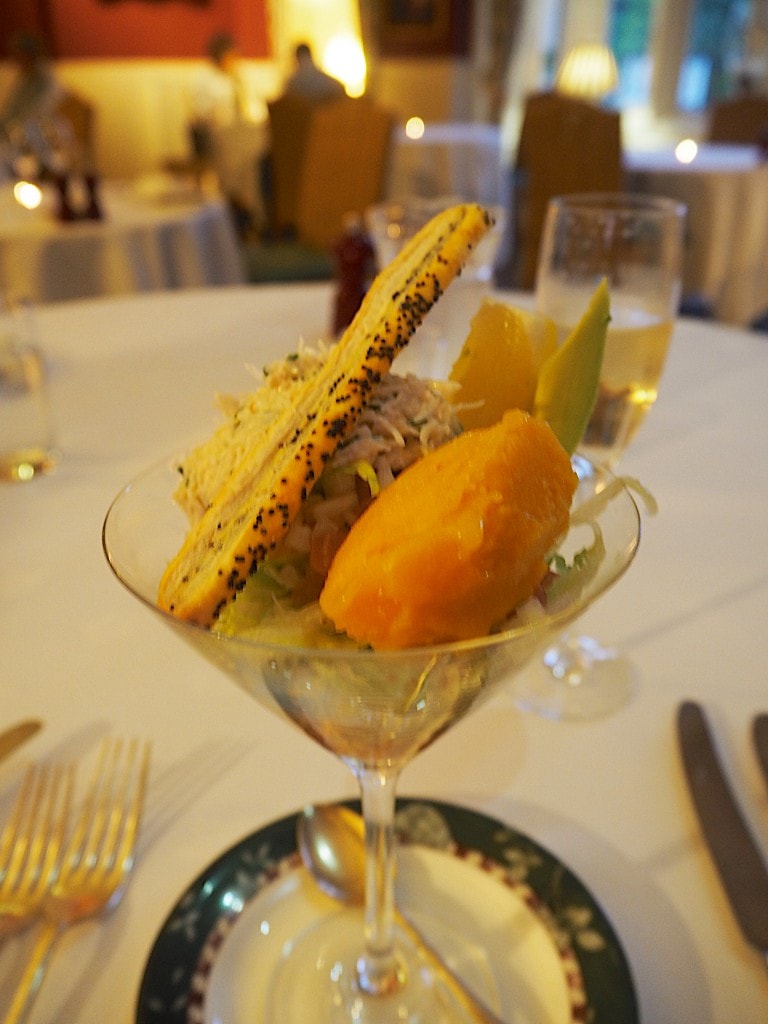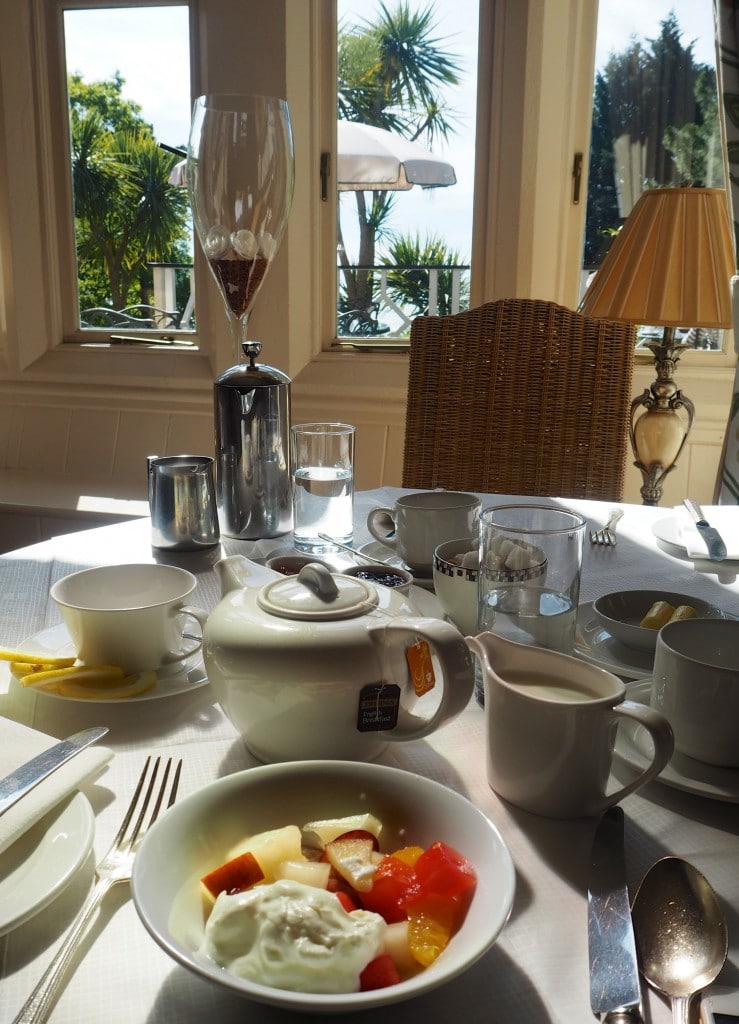 Breakfast is served!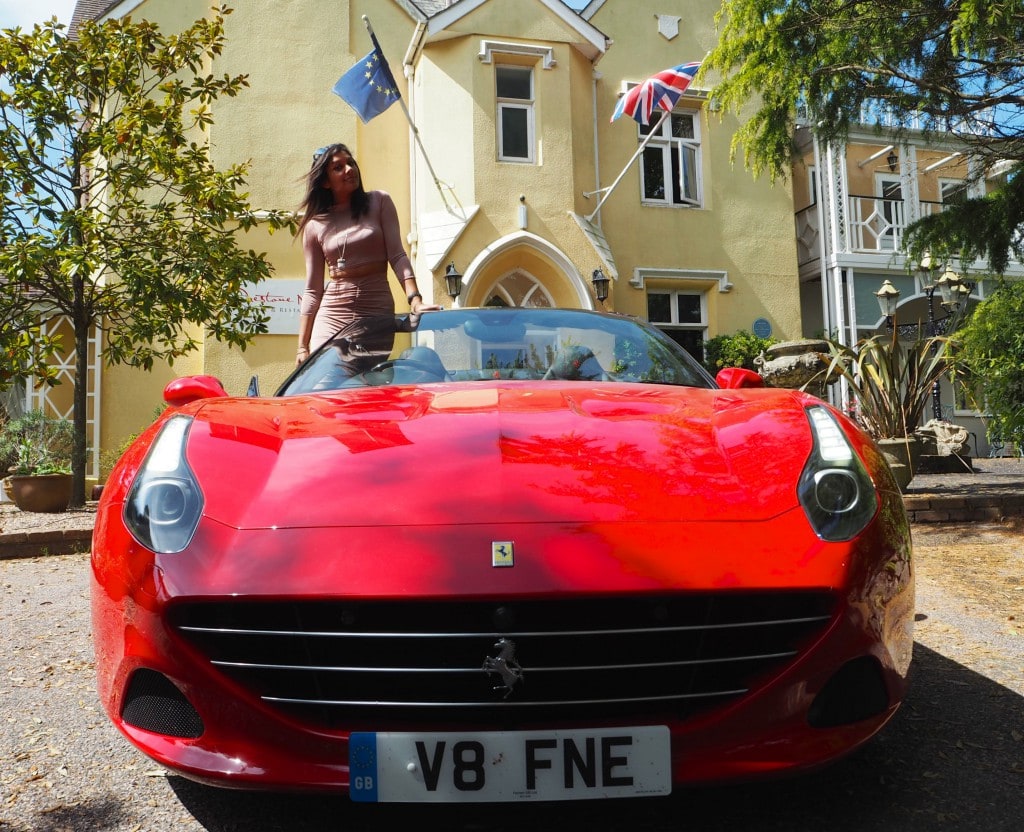 Time to hit the road again! Thanks for a lovely stay Orestone Manor.
Next stop on The Style Traveller / Ferrari adventure is Langdon Court Hotel.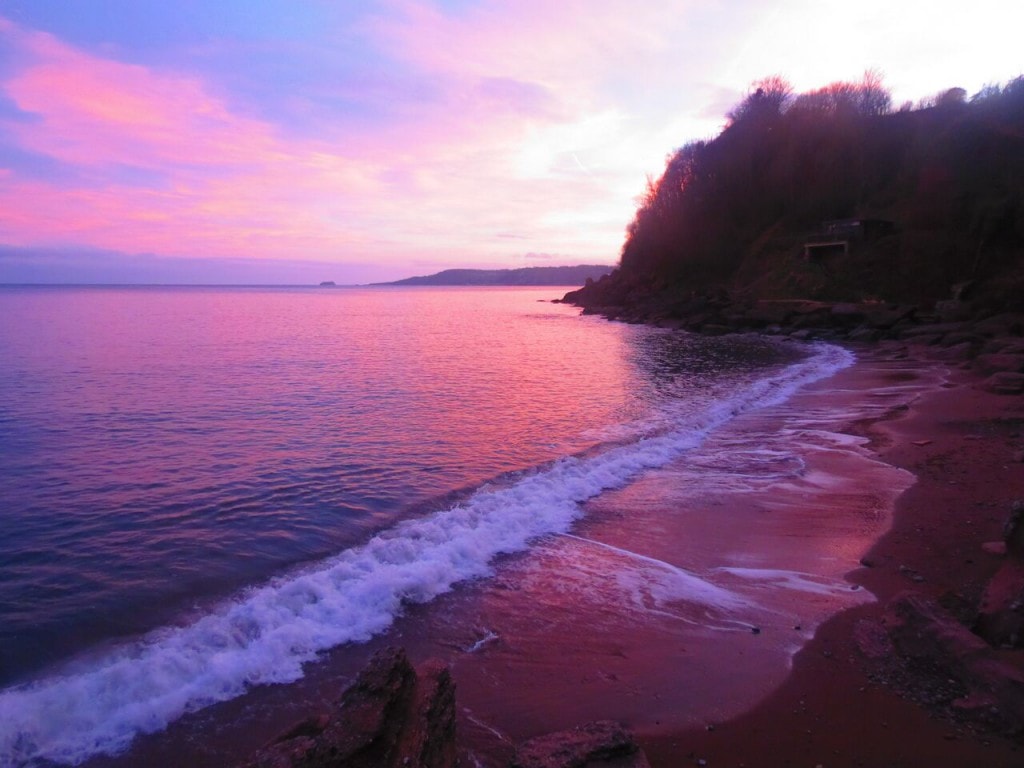 The Beach at Orestone Manor at dusk