Rewilding in Cornwall with Good Things Retreats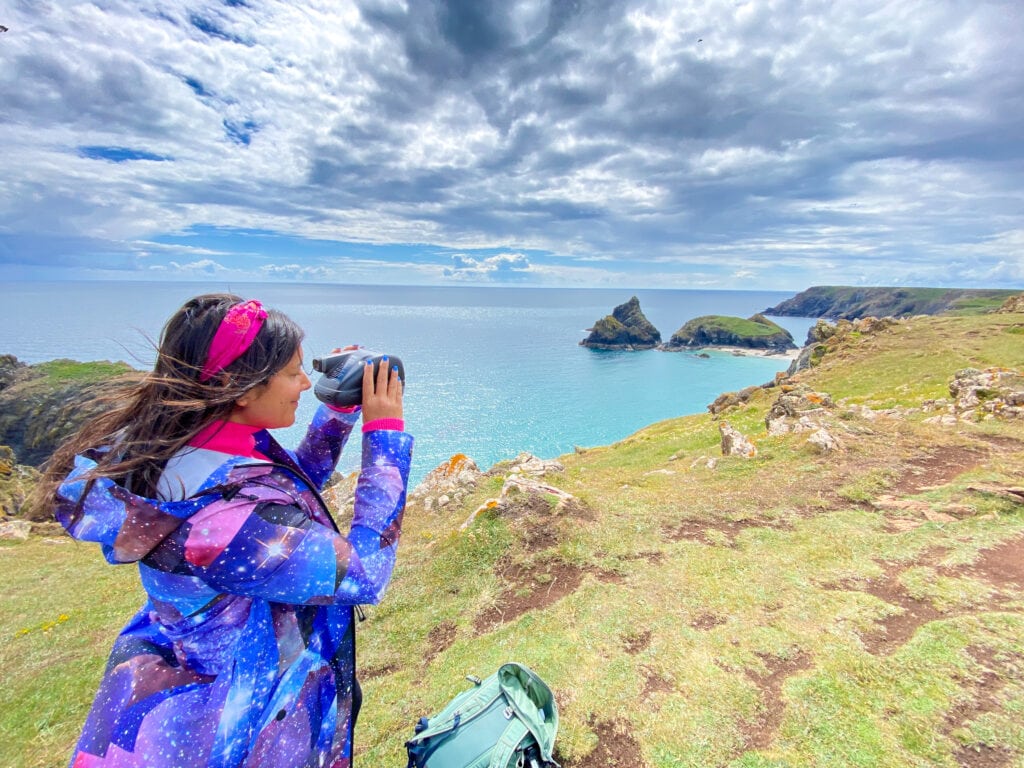 Where? Rewilding in Cornwall with Good Things Retreats
Exactly? A beautiful private house with idyllic gardens perched on the Helford River in South Cornwall. Nearest train stations are Falmouth or Truro.
Why? I was super excited to be invited on a magical rewinding retreat with Good Things Retreats, to immerse myself in a week of wholesome activities that are good for the mind, body and soul.
Here's my blog all about my week rewilding in Cornwall with Good Things Retreats.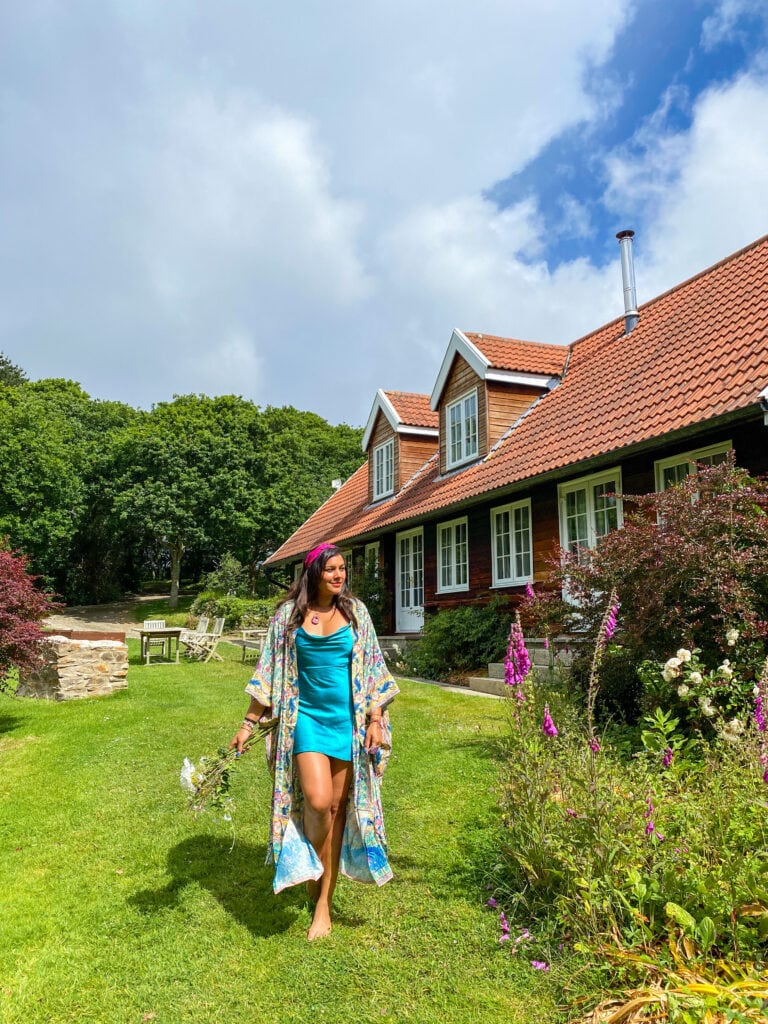 After a hectic few weeks with work in London, heading to the country to disconnect from the world and reconnect with nature and myself was the perfect escape.
Daily activities on the retreat include wild swimming, yoga, hiking, creative art workshops, paddle boarding, photography, sound gong baths and much more.
We were invited to take part in as many or as few activities as we wanted to. The idea is to immerse yourself in rest and wellbeing and do what's good for you.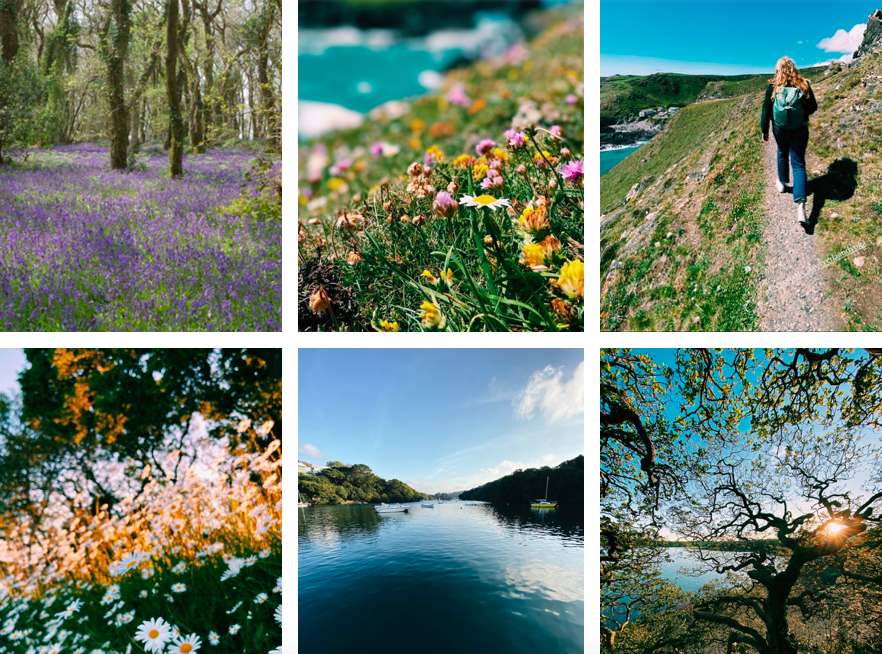 The location of the house couldn't be more idyllic. We woke up every morning to sound of birds singing in the trees.
The house is surrounded by the most vibrant, colourful flowers, woodlands and also a forrest path leads to the Helford River at the bottom of the garden.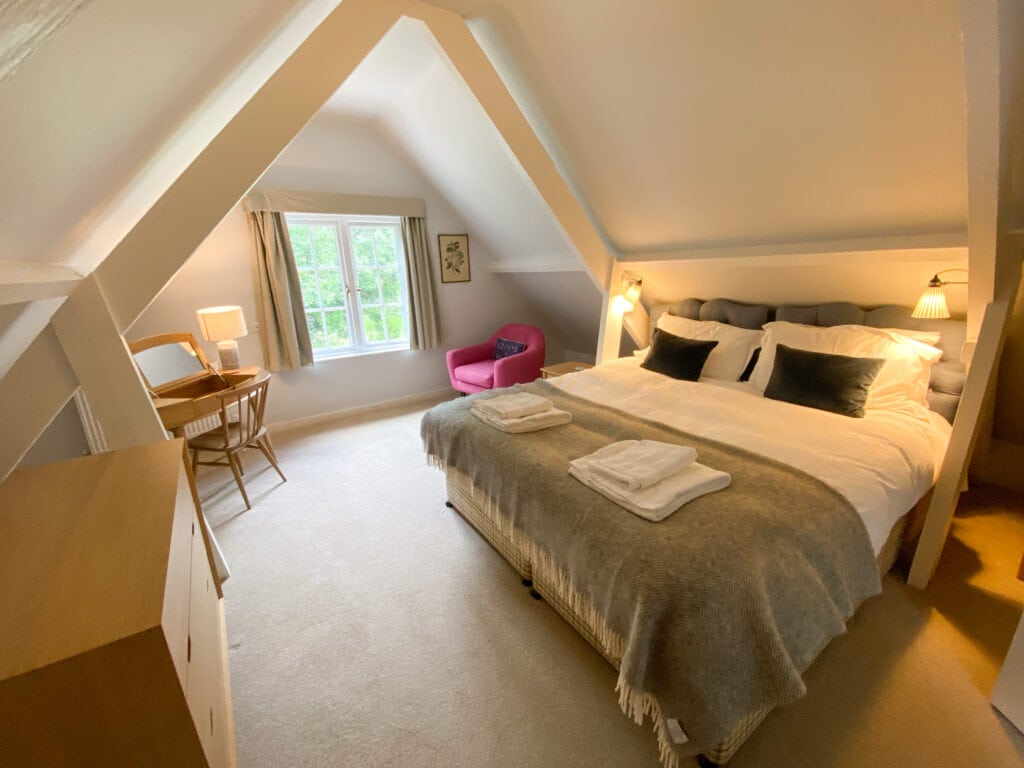 Where we stayed
The beautiful, calmly decorated rooms are dotted throughout the house. The rooms are spacious, warm and clean, all with lovely views of the gardens.
Most have ensuite, a few have a shared bathroom but as there's only ever 8 people on the retreat it works out fine.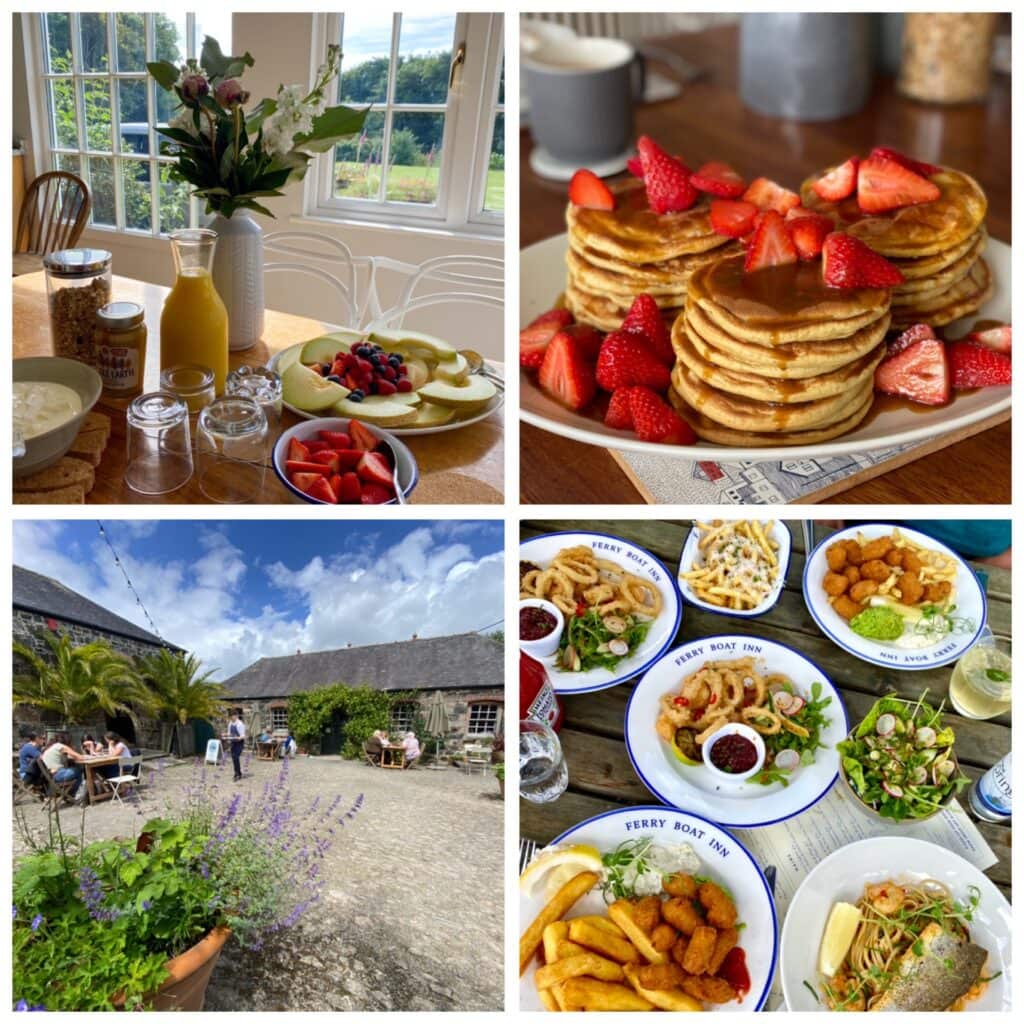 What We Ate
Wow!!! Can I just say I've been on a lot of retreats before but none have had such nourishing, healthy and delicious meals as Good Things.
We had a lovely in-house chef called Rob who created the most colourful salads and nutritious meals for us daily. All meals at the house are included in the retreat price.
Two of the days we went for lunch outside. One in a gorgeous Cornish pub next to the paddle boarding class and the other at a country estate restaurant called The Pantry, which specialises in locally sourced produce, mainly grown in the estate gardens.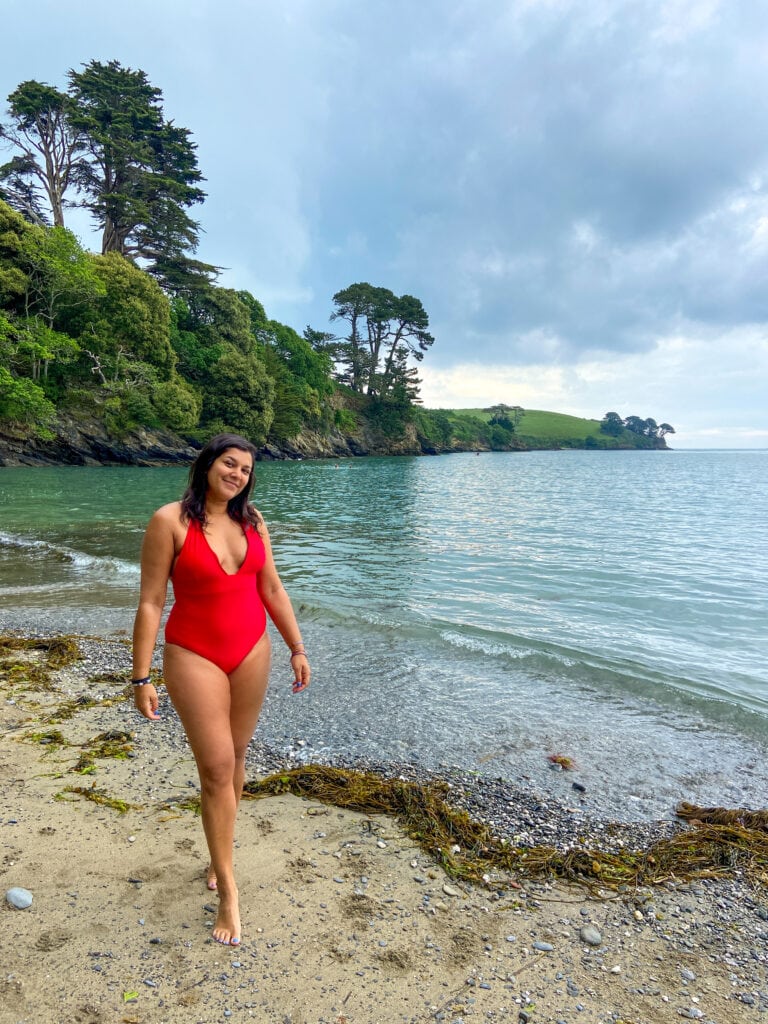 Daily Wild Swimming
Every morning we would wake up and walk down to the river next to the house for a morning wild swim. A couple of mornings we drove out to local beaches or nearby rivers for a change of scenery.
Wild swimming has so many amazing health benefits. It's fantastic for the bodies circulation, metabolism, fitness and also excellent for mental health. To be immersed in the cold water first thing in the morning is a great way to start the day.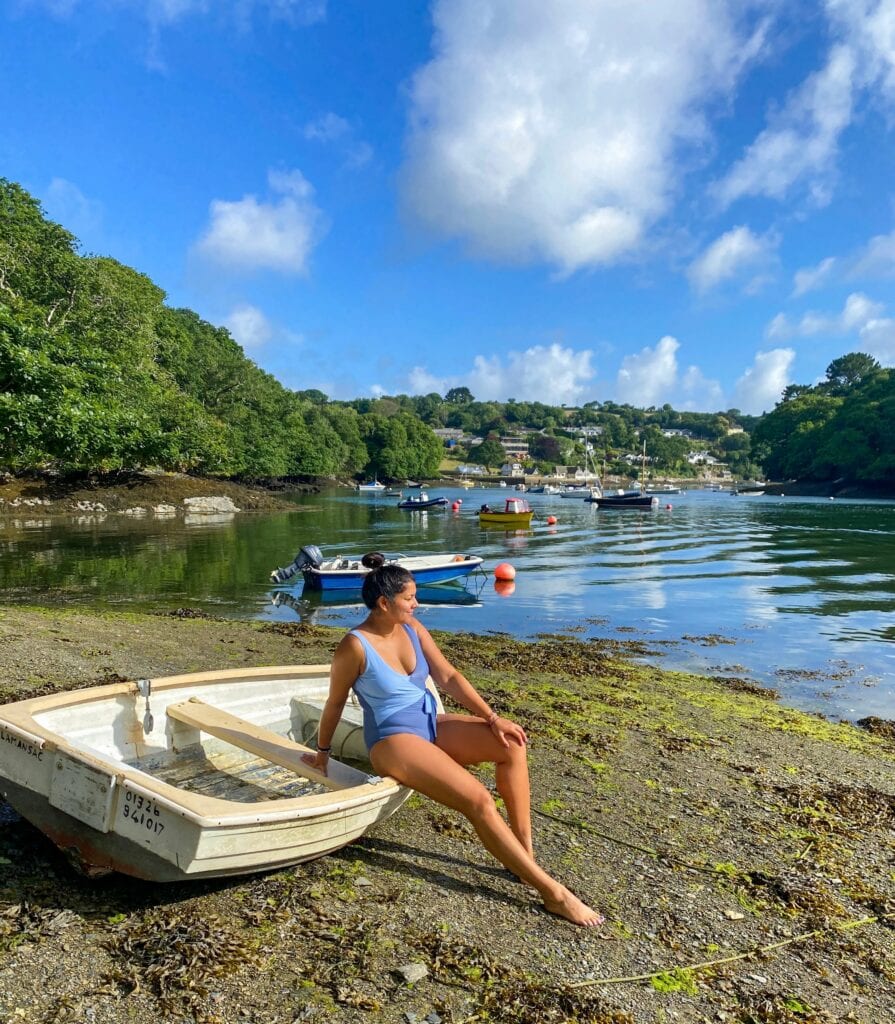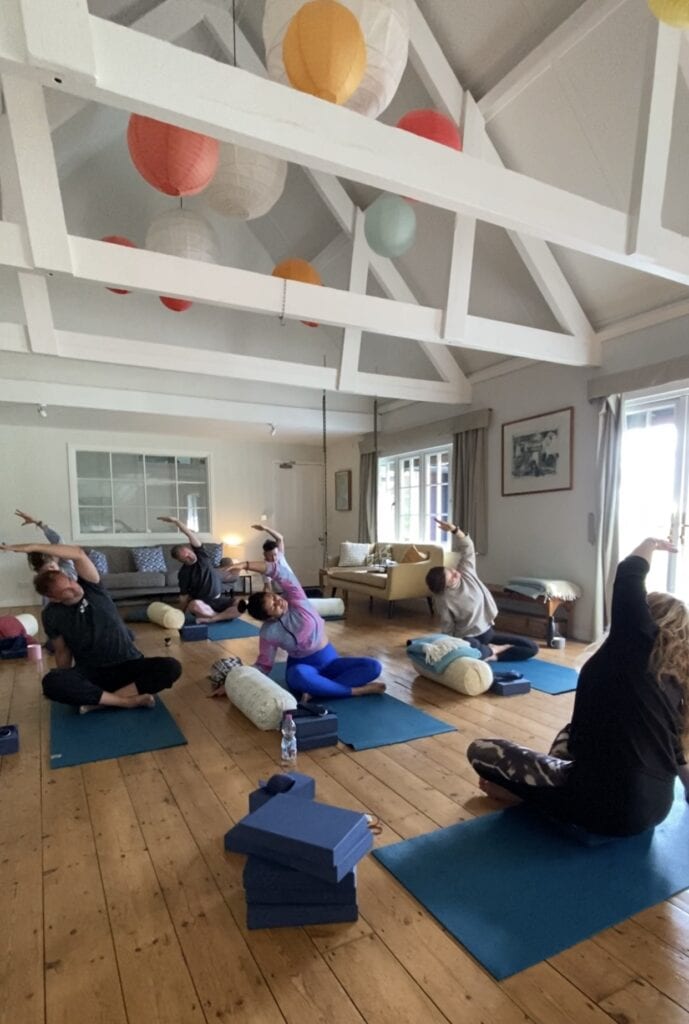 Daily Yoga sessions with Mel
The lovely Mel @everyday_ayurvedaandyoga took us for a wake up or wind down yoga class every morning or evening. We mostly did yin or restorative yoga which is very calming and healing.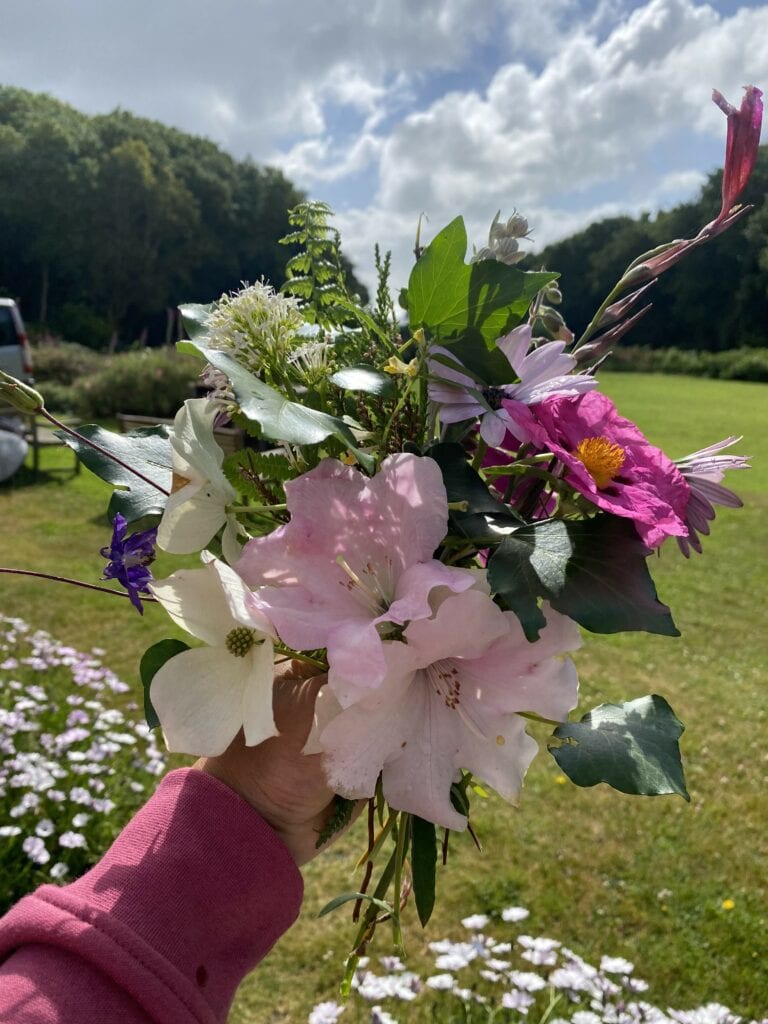 Rewilding Art and Creative Workshops
One of my favourite aspects of the trip were the various art and photography sessions we were able to take part in. From using vintage film and polaroid cameras on our hikes, to art workshops at the house. I loved the focus on creativity.
I tried a botanical dying class with @loveandhonor.co which uses the natural dyes from flowers and plants to create tie dye patterns onto fabrics. It was such a beautiful and mindful experience.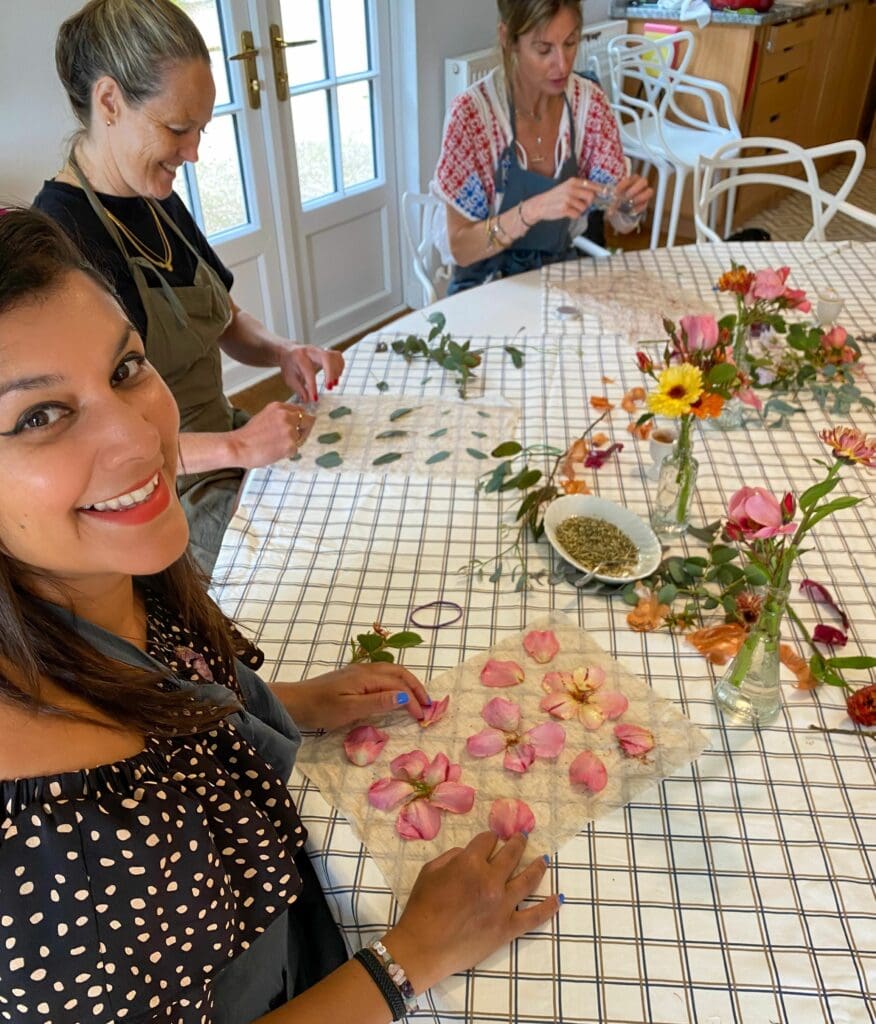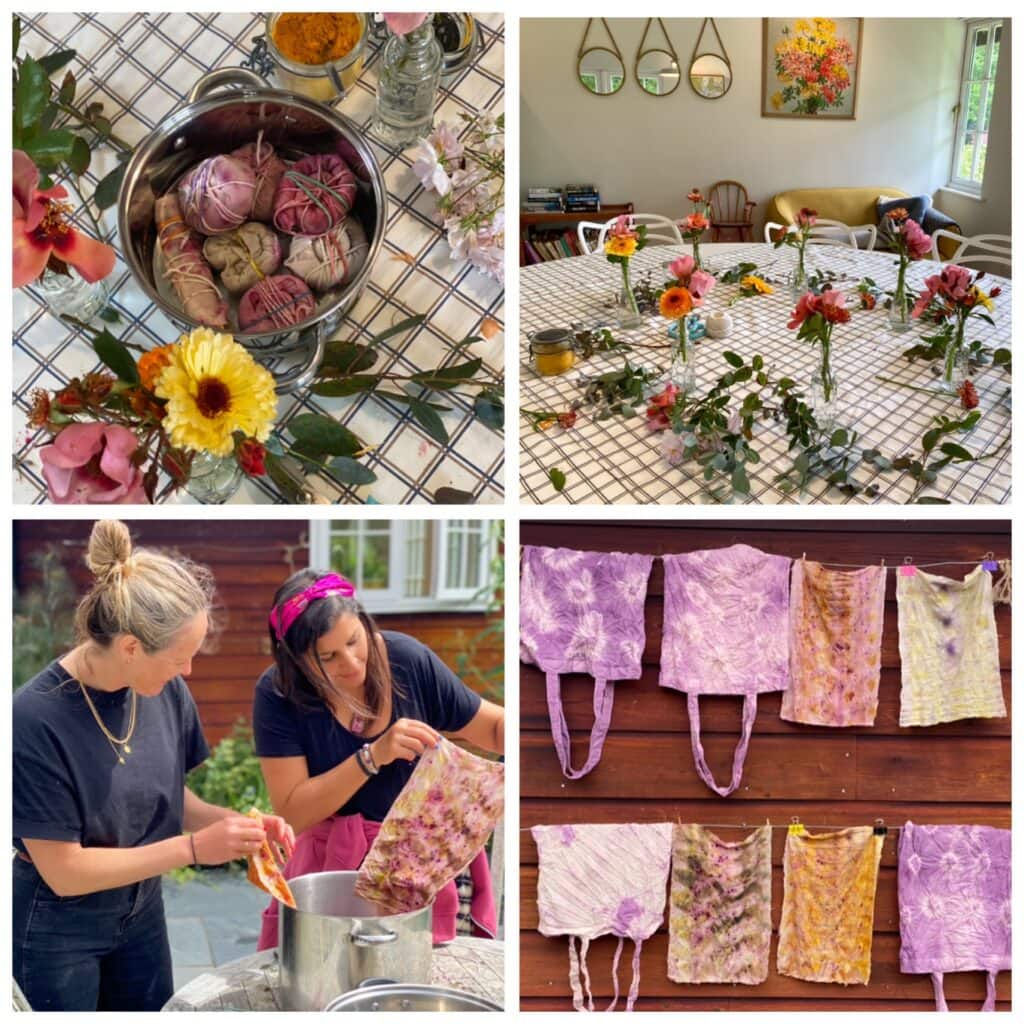 Cyanotype Printing Workshop
The cyanotype class was so lovely and something I've never done before. In the morning we foraged for flowers and leaves in the gardens. We were then given cyanotype (photographic treated) printing paper in a dark room, where we laid our picked flowers onto the blank canvas.
Exposing cyanotype paper to sunlight with the flowers laid on it creates a beautiful blue silhouette effect, that we can see in the final prints below.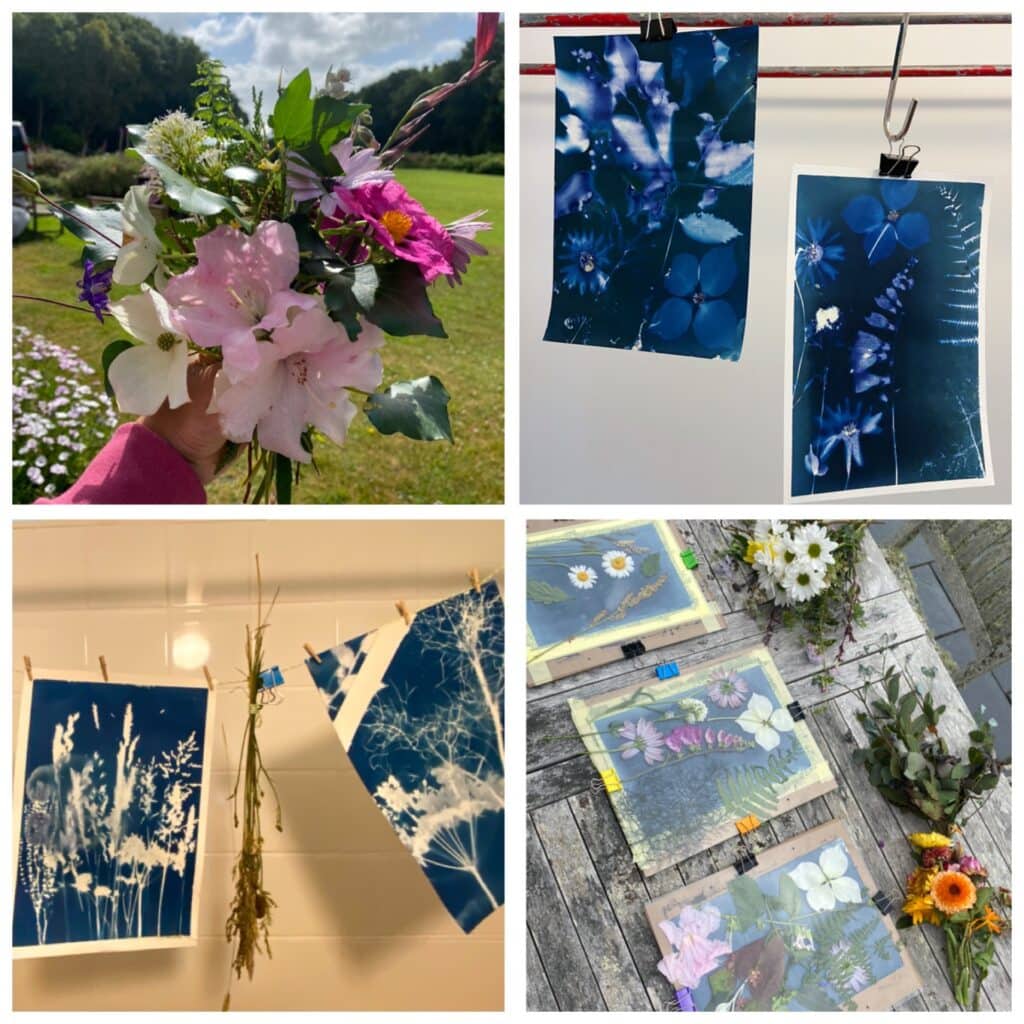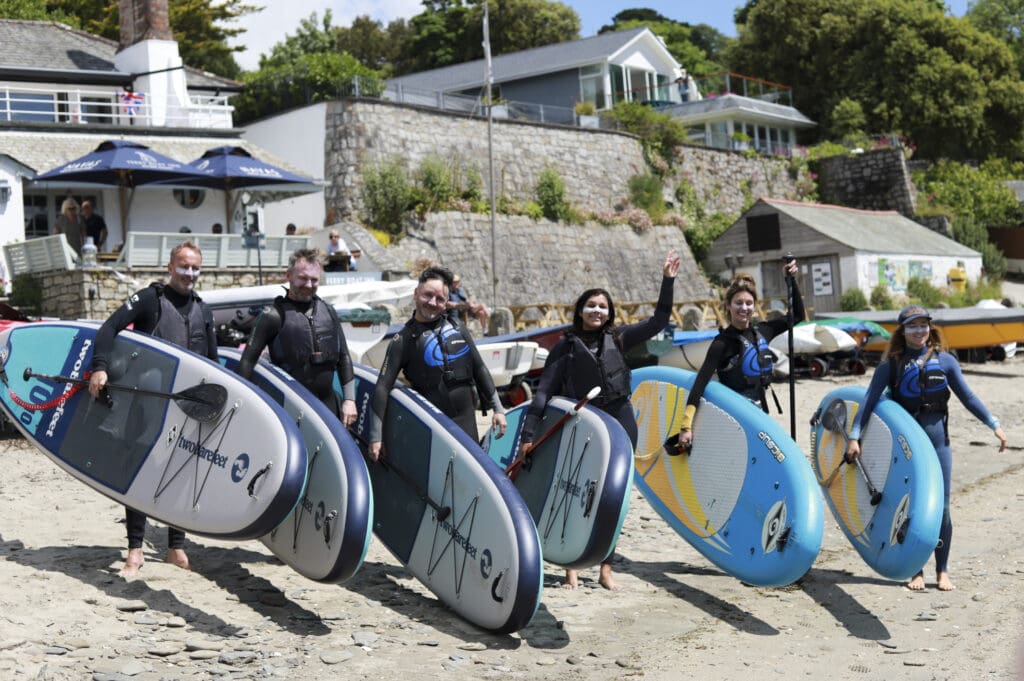 Paddle Boarding with Helford River Boats
As well as creative activities there are plenty of physical and outdoors activities to get involved with. One morning we all donned our wetsuits and headed out to the river with helford River Boats to take part in a SUP stand up paddle boarding class.
It's such a fun way to see the area by water, it's all about staying balanced on the board. Once you've been standing for a while you get used to it. It's so much fun.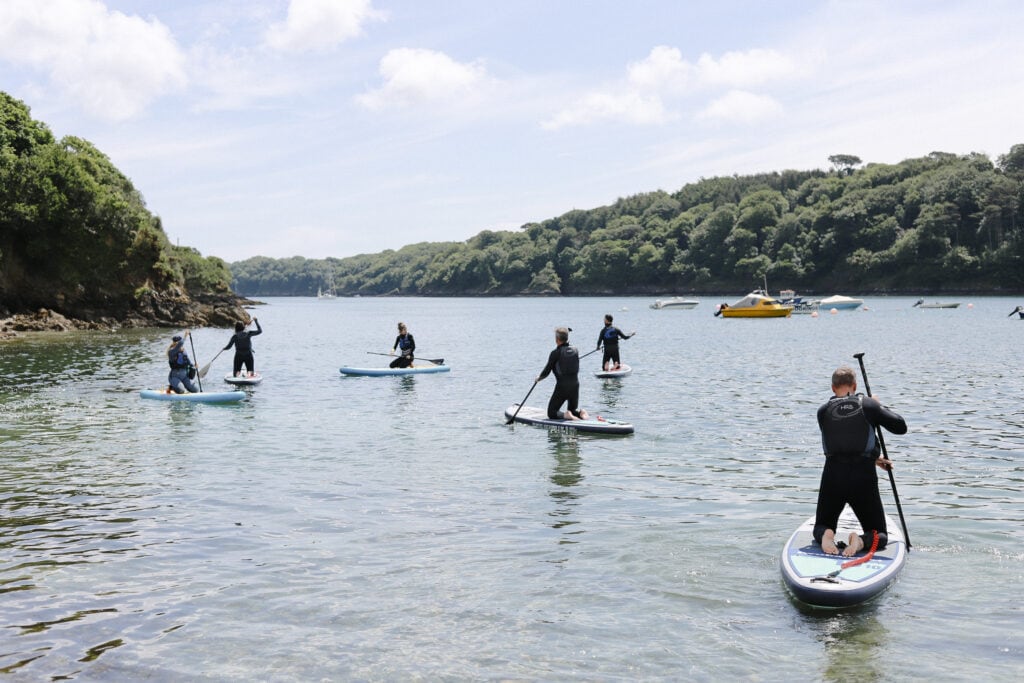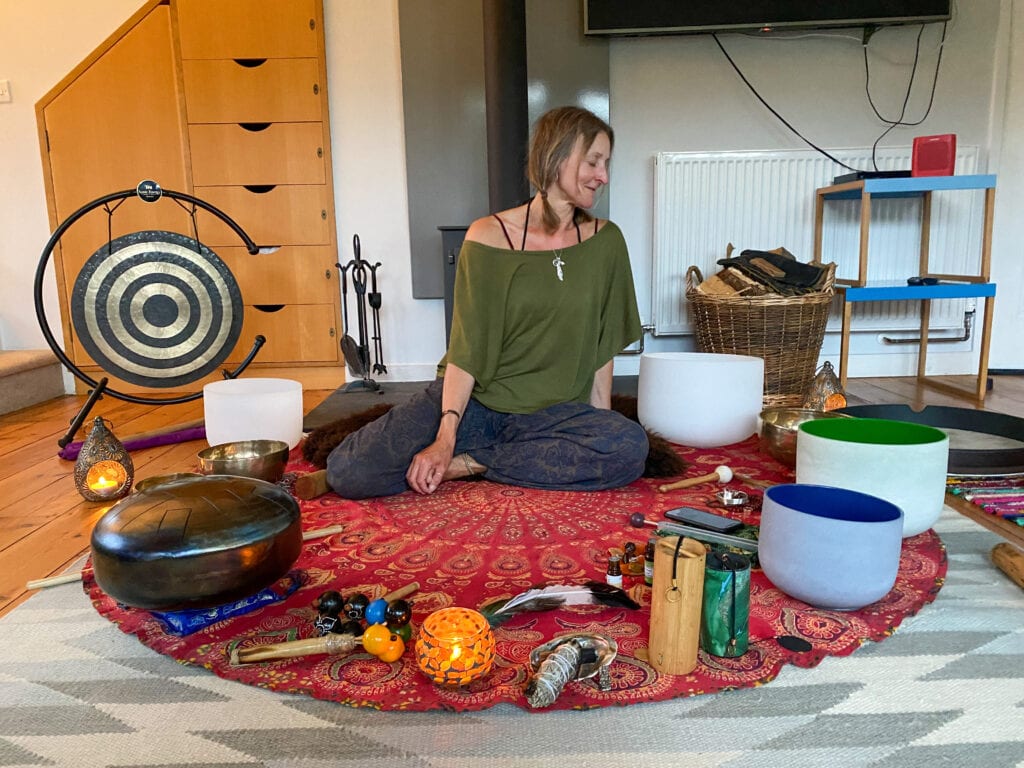 Healing Sound Gong Bath
Sound gong baths are a wonderfully spiritual and magical way to relax. Listening to a series of musical instruments which have sounds frequencies that resonate through the body is one of the most incredible, healing techniques I've ever experienced.
The beautiful healer, Kate from The Healing Sounds, created a warm safe space for us to lie down, under blankets and then drink in all the beautiful sounds and vibrations she played for us. It's such an uplifting and soulful experience.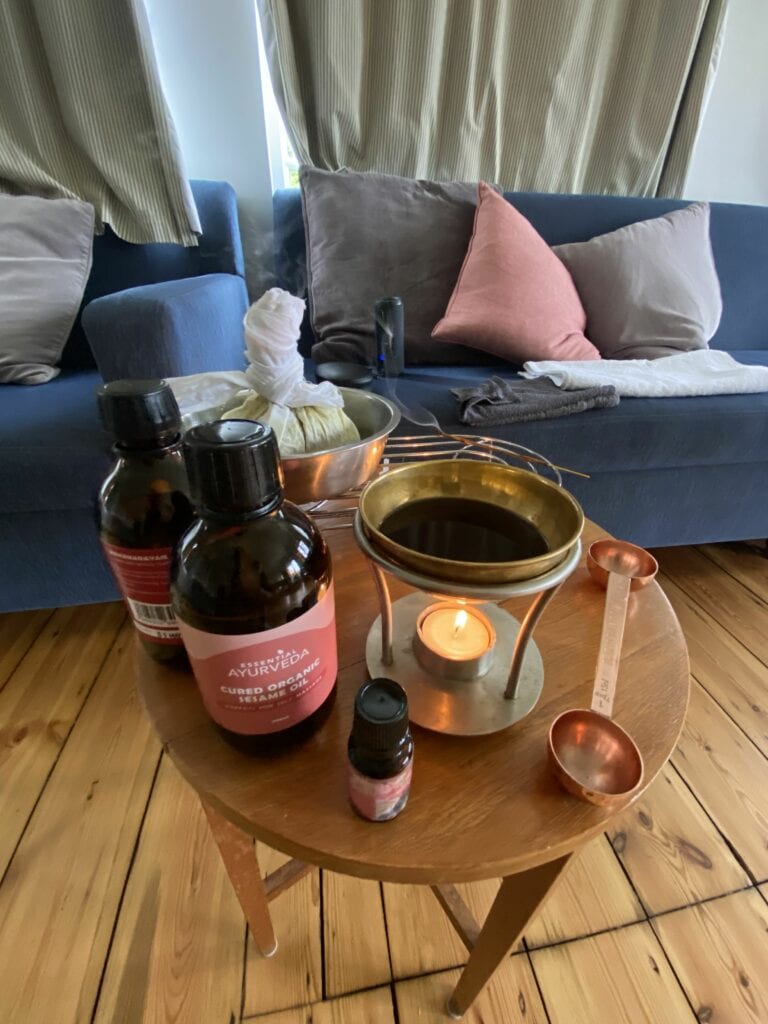 Ayurvedic Massage
No retreat would be complete without a soothing Ayurvedic massage from the healing hands of Mel @Everyday_AyurvedaandYoga.
She creates a serene atmosphere in the treatment room with a wood burning stove in the corner and burns ayurvedic oils which release beautiful scents into the room.
Then you can sit back a relax for an hours worth of deep tissue Ayurvedic massage, using poultices and the ancient practices strokes and healing movements.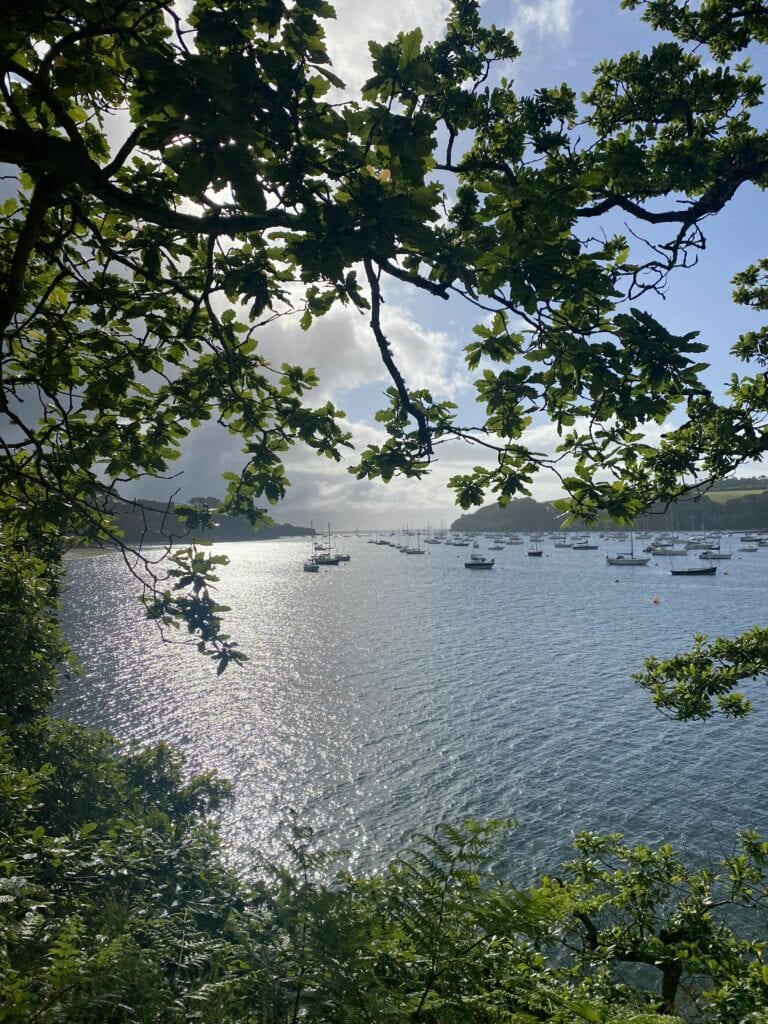 That's all from Cornwall and the beautiful Helford River for now.
I have to say the whole week was completely idylic and magical. I felt so rejuvenated and refreshed after the trip and ready to face the real world again after a much needed reset!
I hope you enjoyed my blog on rewilding in Cornwall with Good Things Retreats, for more info on the retreat dates, prices and also the Surf Sistas surf retreats click here.
For more of my UK travels and staycations click here.
Bon voyage xx