24 hours in Paris – Instagram Location Itinerary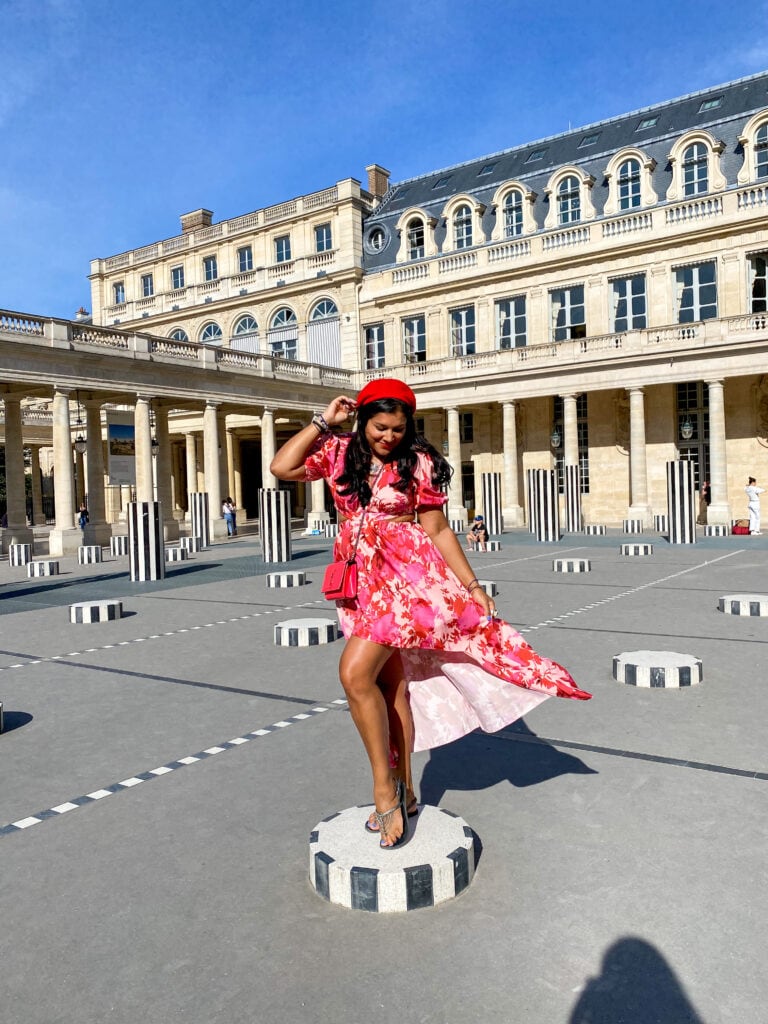 Where? Paris, France
Why? I recently went on an overnight girl's trip to Paris with one of my blogger friends, Mel.
We've both been to Paris many times before, so armed with our expert knowledge of the areas, we decided to visit as many of the best Instagram locations and beautiful destinations in the French capital in just 24 hours.
Our aim was to really enjoy ourselves, have a lovely time and soak up some of the atmosphere of this spectacular city.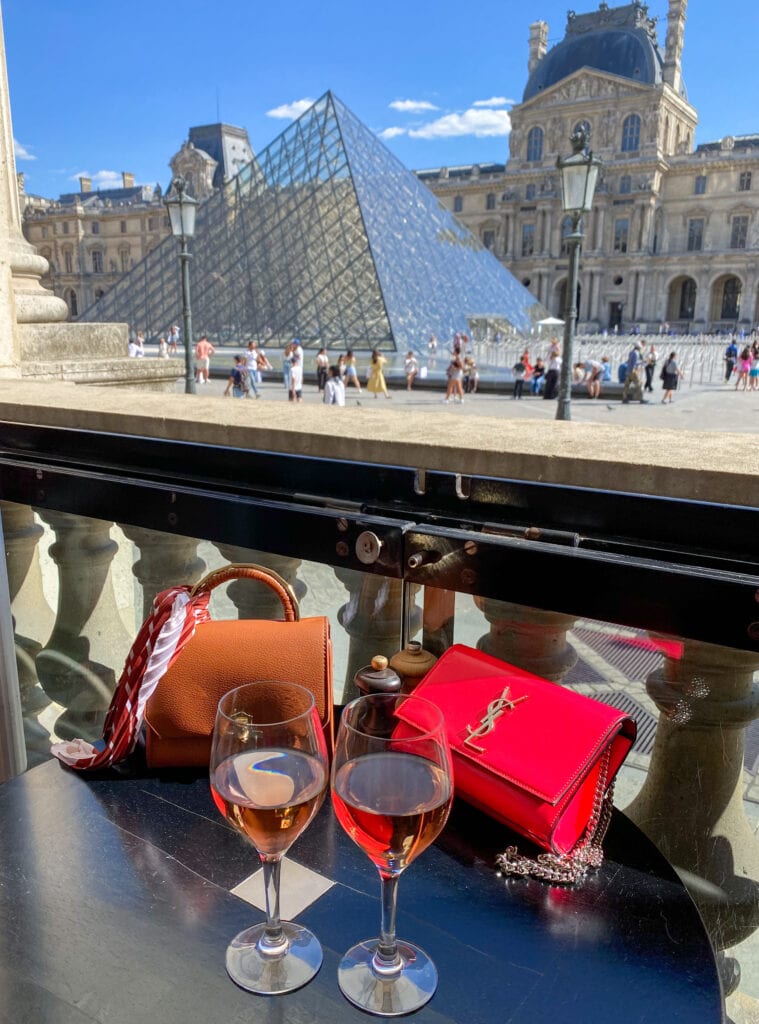 How to get there?
I've travelled to Paris a lot in the last few years, sometimes literally just for the day, because of work, or a photoshoot. I pick travelling by train, over flying, every time. The reason being, it is significantly easier and less fuss.

Traveling by train from London to Paris normally takes around two hours and 16 minutes on the Eurostar. There's no need to arrive hours in advance, or undergo a lengthy check-in process.
You just arrive a minimum of 30 minutes before departure, (carry on as many liquids as you like), show your passport, board the train, and you're good to go.

The best part is, the train stops at Gard du Nord station in the centre of Paris. So you arrive at a great location, rather than having to get an expensive taxi or long bus into town from the airports.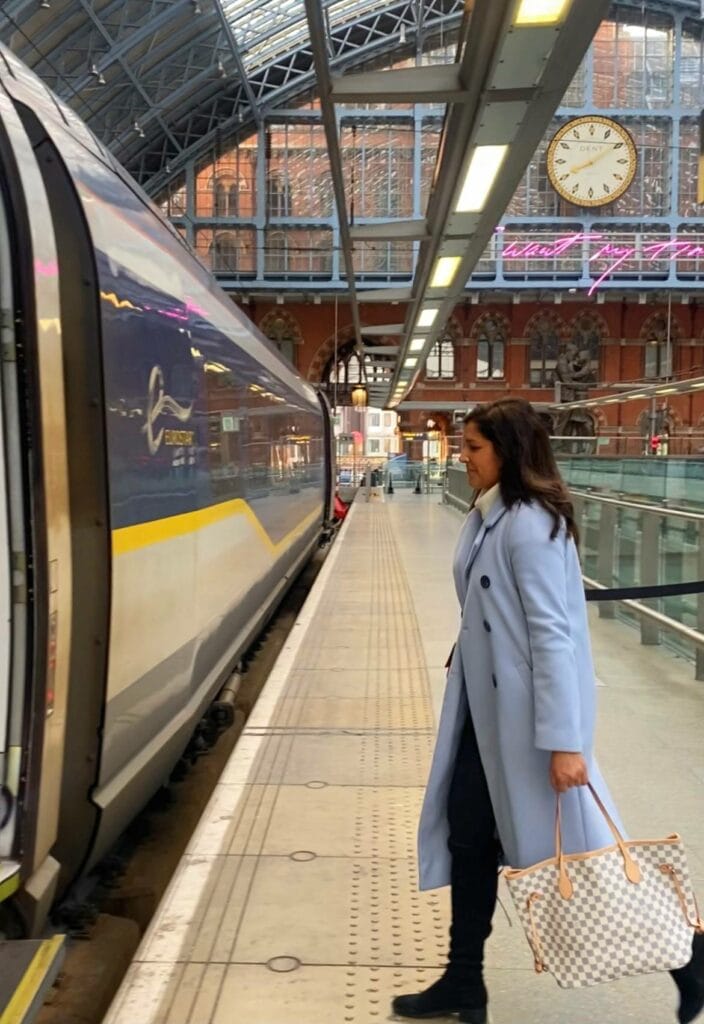 The Eurostar is reliable and fast, it connects France, the UK, Belgium, and the Netherlands. Most of their trains travel through the Channel Tunnel. You can buy tickets easily via Omio on this link.
Here's my guide to 24 hours in Paris – Instagram Location Itinerary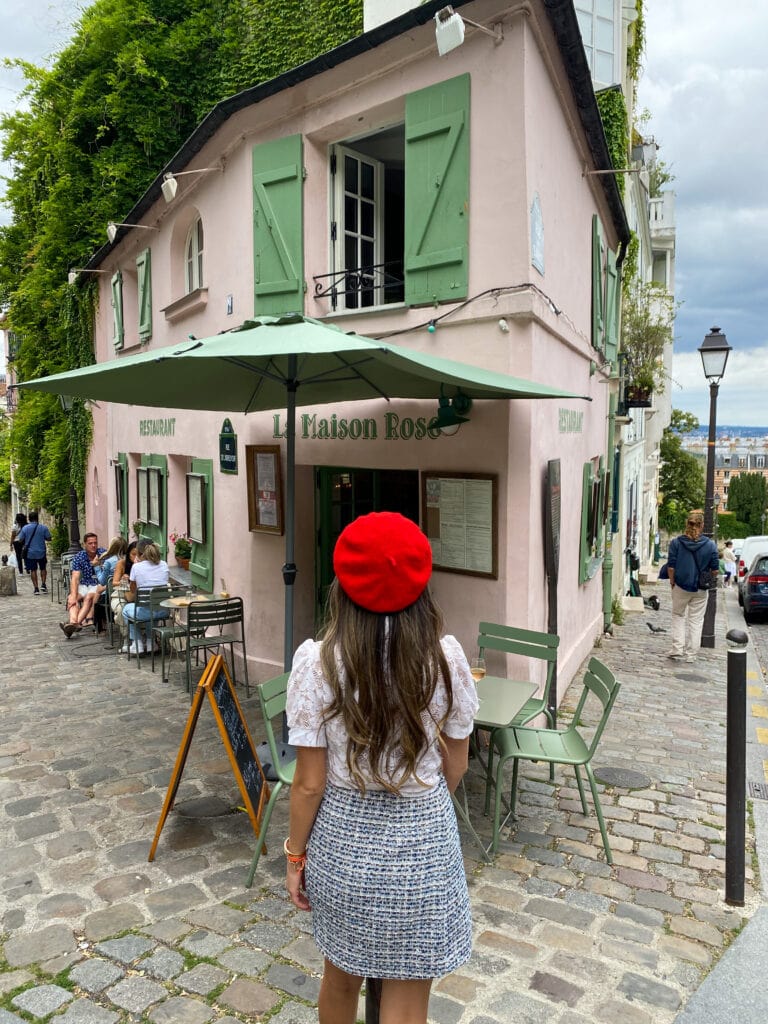 Day 1
Arrive at Gard du Nord station on the Eurostar, drop your bags off at your hotel, freshen up and get prepared for a day out in Paris. Make sure you wear trainers and have a bottle of water, there's a lot of walking involved!
First stop, the Louvre.
The Louvre is the world's most visited museum. It houses one of the best art collections in the world, including the Mona Lisa and Venus de Milo. It's also one of the most photogenic areas in the city. The classical architecture of the main building encases the famous, modern, glass pyramid in the centre.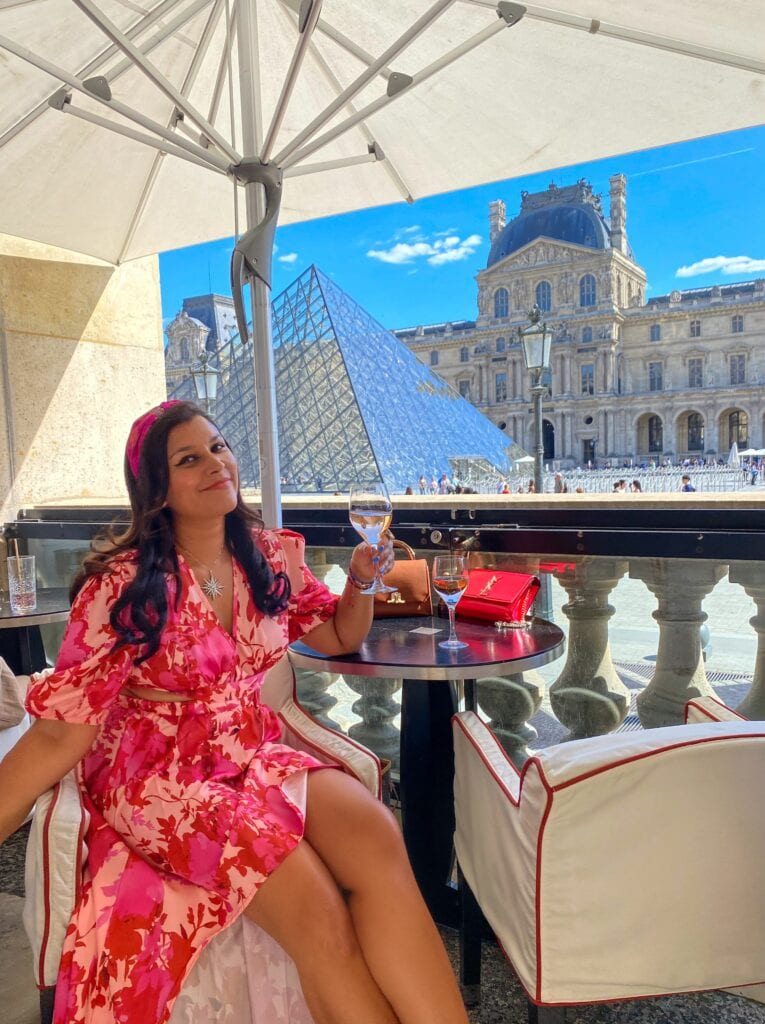 We stopped off for a look around the museum and grounds (and what a beautiful museum it is). We then headed to the stylish Cafe Marly, which has a great view of the pyramid, for lunch and a glass of rose. Ask for a balcony table, on the right, for the best views!
After lunch we walked through the stunning Jardin Tuileries, a beautiful public garden in between the Place de la Concord and the Louvre. It was recently the backdrop to several scenes from popular Netflix series Emily in Paris!
It's a lovely, chilled walk and a wonderful way to get aquatinted with majestic Parisian architecture.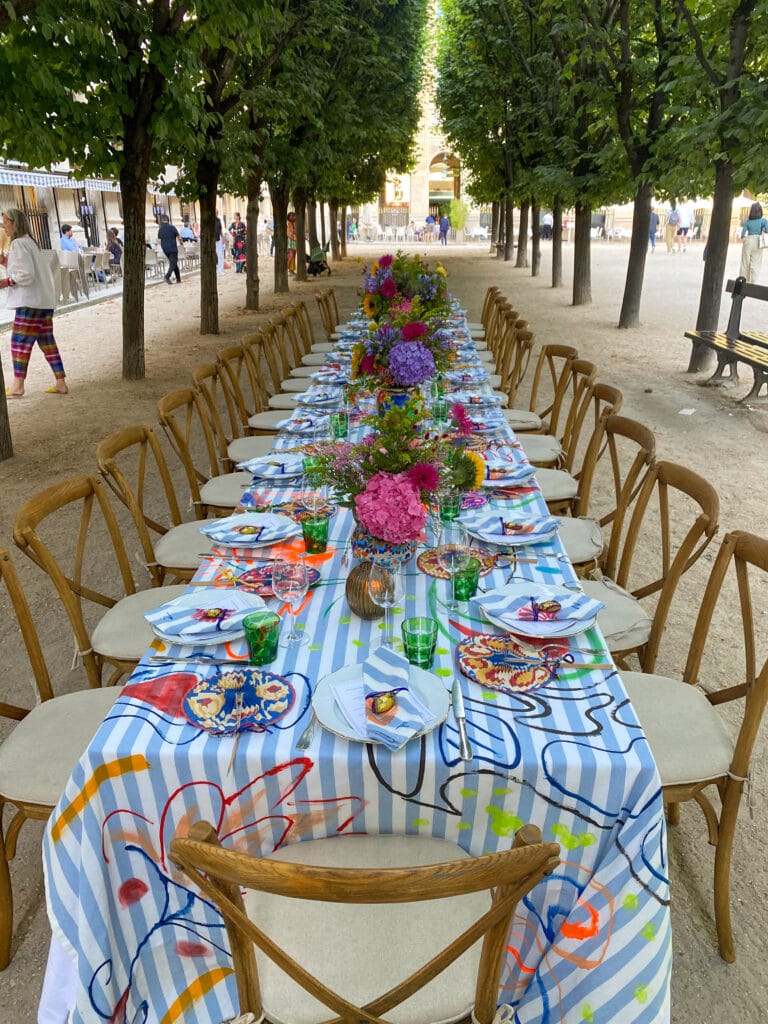 Next up, we head to the Jardin du Palais Royal (gardens of the royal palace), it's a 5 minute walk from the Louvre. Head to the quirky Les Colonnes de Buren, an art work consisting of 260 black and white striped columns.
It was designed in 1985 by artist Daniel Buren. This artwork is an optical illusion when viewed from different angles. It's fun and quirky and a lovely spot to stop and look at the scenery and grab a quick photo too.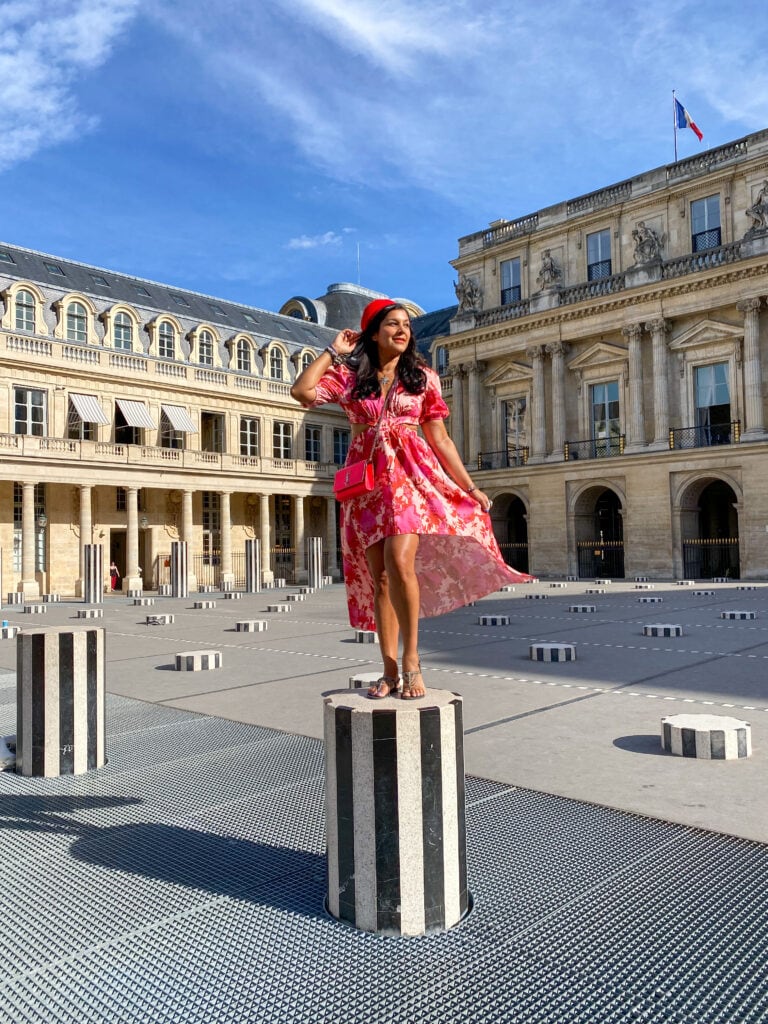 We started to get peckish for dinner and went to Cafe Ruc nearby. It was always my favourite cafe during Paris Fashion Week, for a quick and delicious onion soup, or one of the other delectable dishes on la carte.
It's great for people watching. Especially the chic, Parisian crowd and the occasional celeb.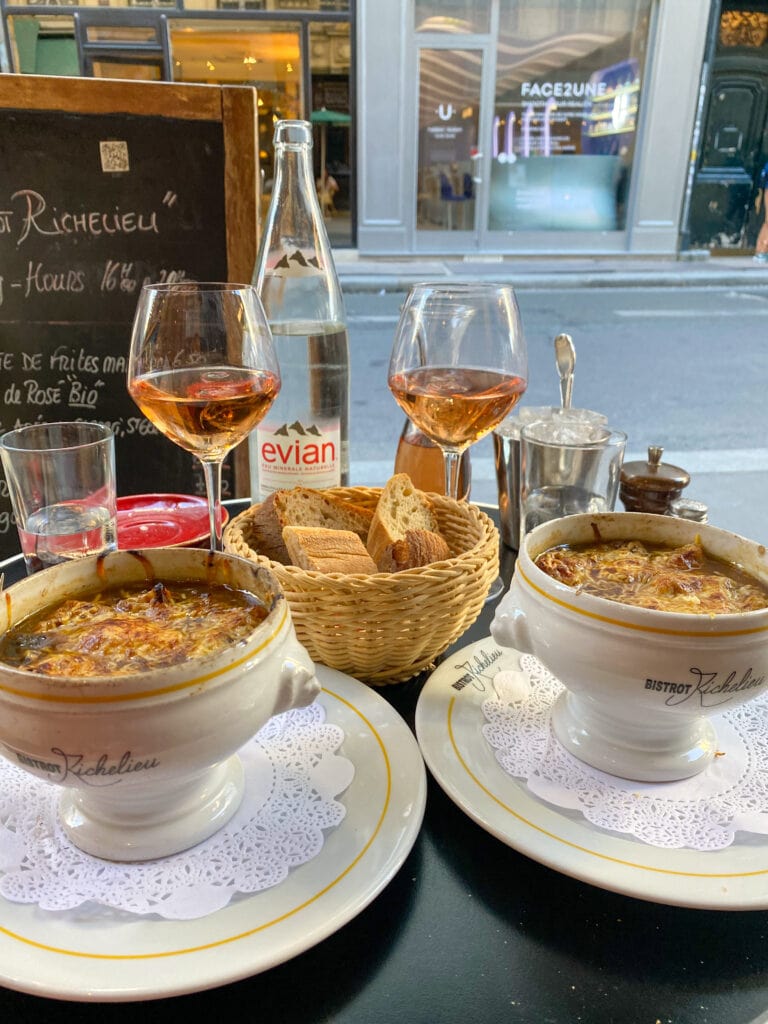 After dinner we decided to walk off our food with a sunset stroll along the River Seine. Make sure you have trainers, it's a long one.
We started the walk at Notra-Dame Cathedral and sauntered along the Left Bank, which is buzzing with people, cafes and bars overlooking the water. There are beautiful ornate buildings wherever you look.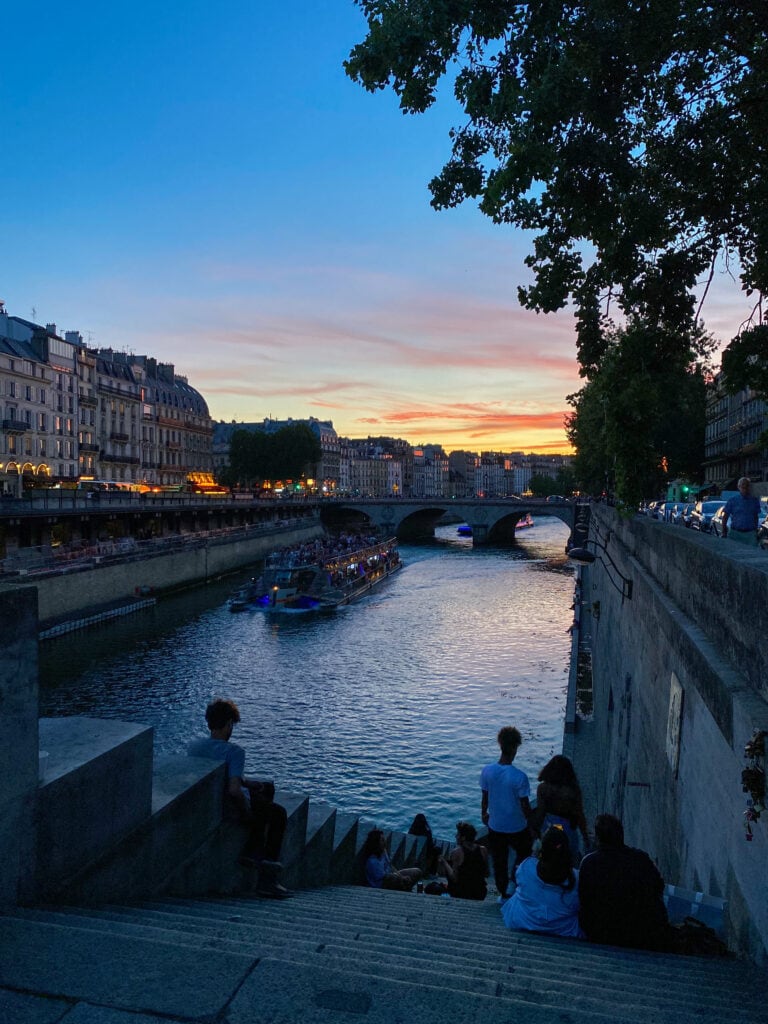 We walked in the direction of the Eiffel Tower which after dark gives us it's sparkling, glittering light display, every hour on the hour. It's a very romantic and a magical sight to behold.
Depending on how tired you are you can walk all the way to it and get a glamourous shot of the tower all lit up at night. Or simply sit in one of the many cute cafes on route and marvel at its beauty from there.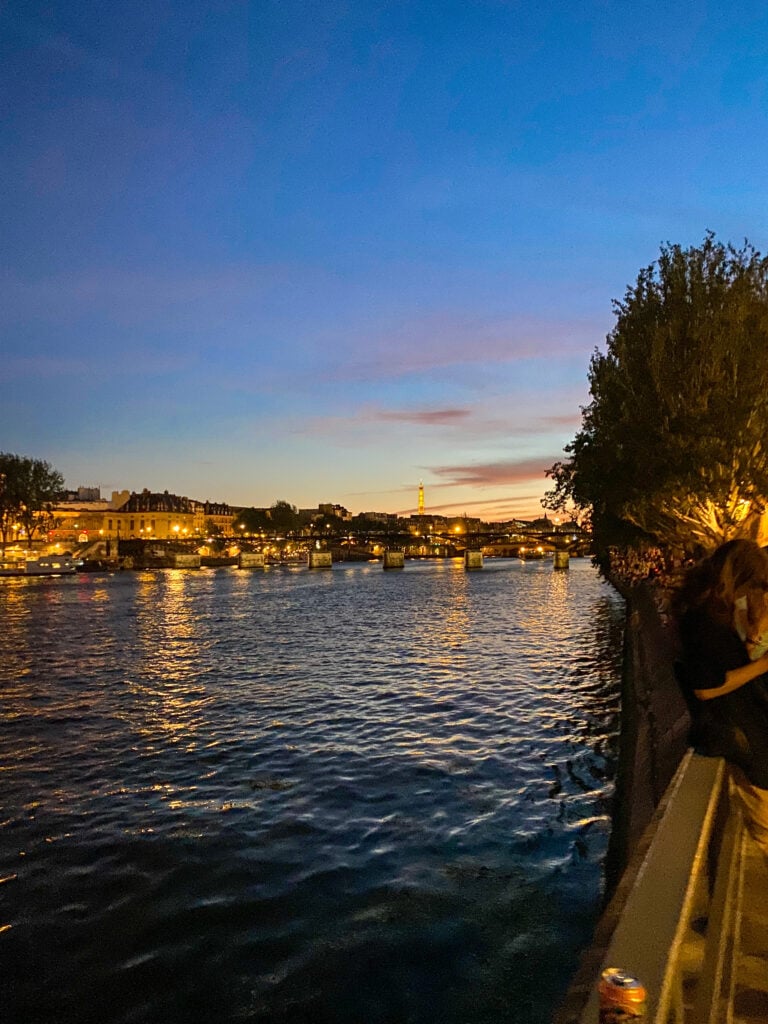 Much of what I love about Paris is the street life and atmosphere, so I do love to sit in the little quintessentially French cafes every so often, relax and take it all in.
Being in Paris isn't about rushing around from landmark to landmark, to really experience it you have to live it, and drink it in like the locals do.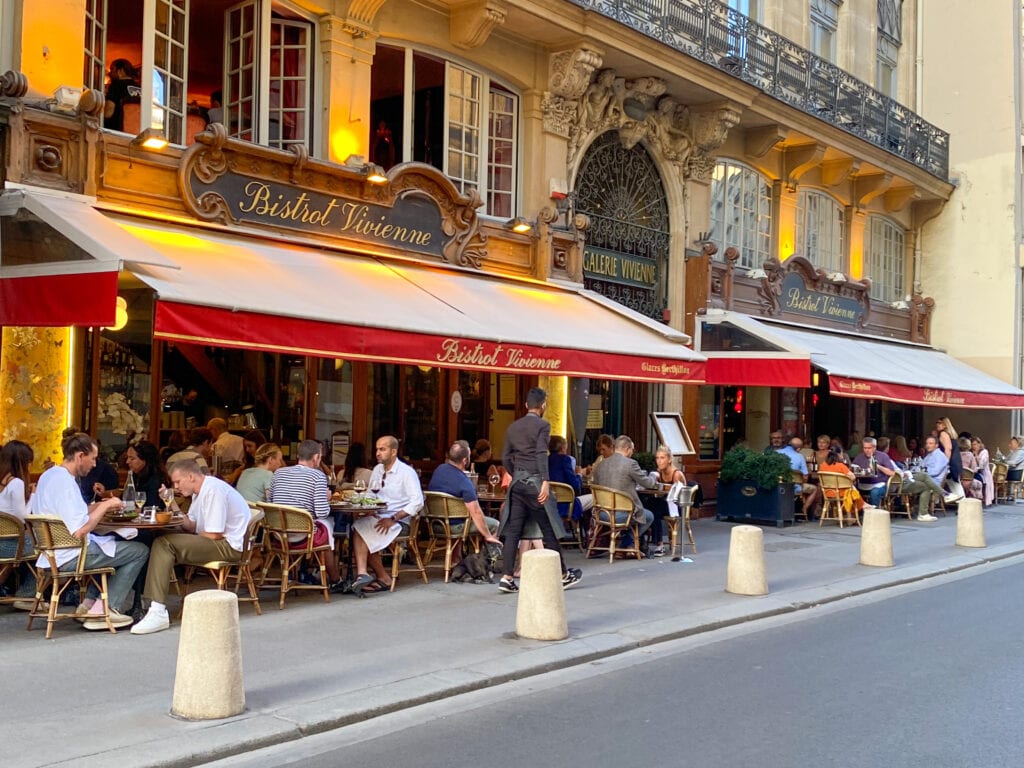 Day 2
We started the day with a French style breakfast of a freshly baked pain au chocolate and coffee, minus the cigarette! Haha. We caught the Metro to the historical Montmartre area, the home of the Moulin Rouge.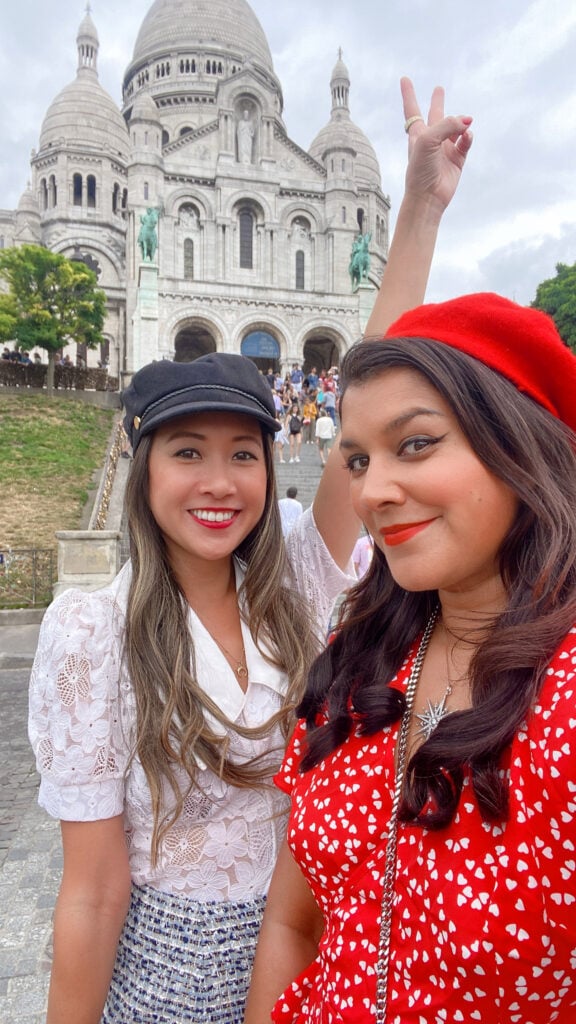 Montmartre was once the party and red light district of Paris, legendary for the Can Can girls at the turn of the century. The streets were rowdy with penniless artists, bohemian characters, dancing girls, aristocracy and absinth! The original den of iniquity!
Today it's one of my favourite parts of Paris.
Head to La Sacre Coeur church (sacred heart church) first to get an aerial view of the city. From there wander around the quaint historic quarter, filled with beautiful, colourful buildings, cobbled streets and craft shops.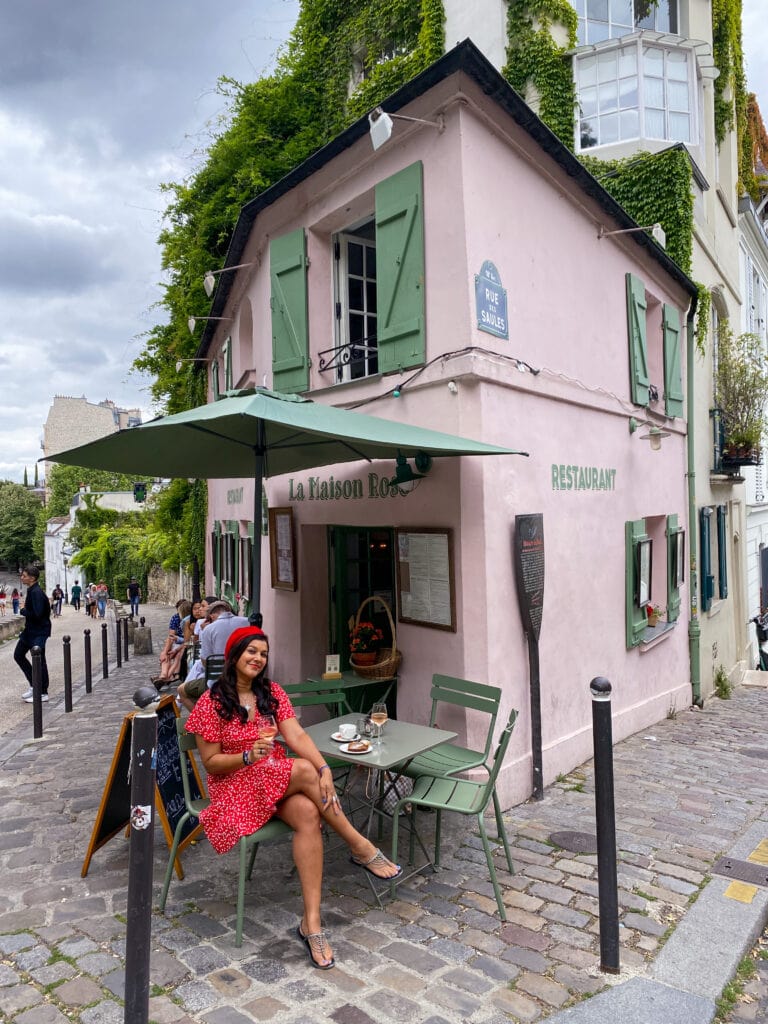 The tourist road will eventually lead you to the famous, La Maison Rose (the Pink House) restaurant and café which dates back to 1905. It was originally owned by artist Ramon Pichot, who would host his friends Dali and Picasso at his painting studio.
Today it is a café and restaurant and an iconic, quintessentially Parisian landmark. Stop off here for lunch or a macaroon and hot chocolate. Walking around Montmartre really feels like you've stepped back in time.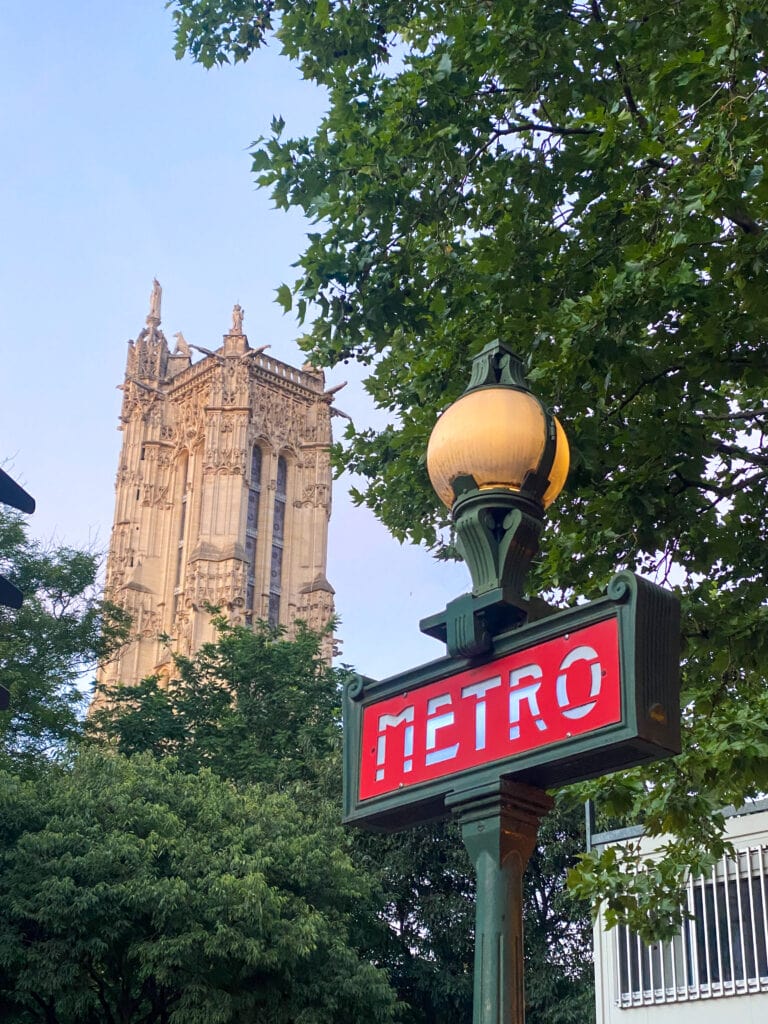 If you still have time before your train leaves, you could get a Metro to some of the other famous landmarks depending on what you are interested in. 
Rue du Faubourg St Honore is where you'll find the chicest French shopping streets, filled with boutiques like Louis Vuitton and YSL, as well as the famous Ritz Hotel.

Or the Arch de Triomphe is an iconic land mark and epic insta location.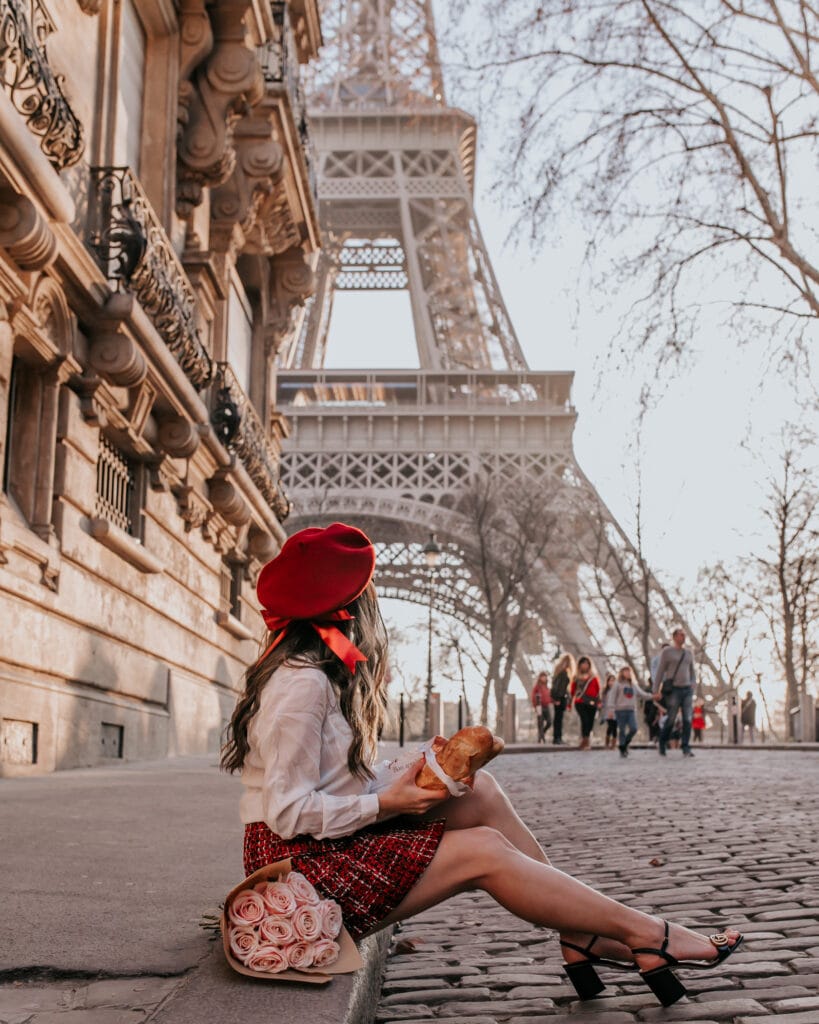 If you want the perfectly framed shot of the Eiffel Tower, head to the Trocadero or the Rue De L'Universite. (pictured above)
If I was given an extra day I would definitely head out to the Palace of Versailles, the former royal residence of King Louis XIV, but it is a bit of a long journey out of town, so definitely one for when you have more time Paris.
For more info of train times and bookings head to Omio (https://www.omio.co.uk/trains/london/paris)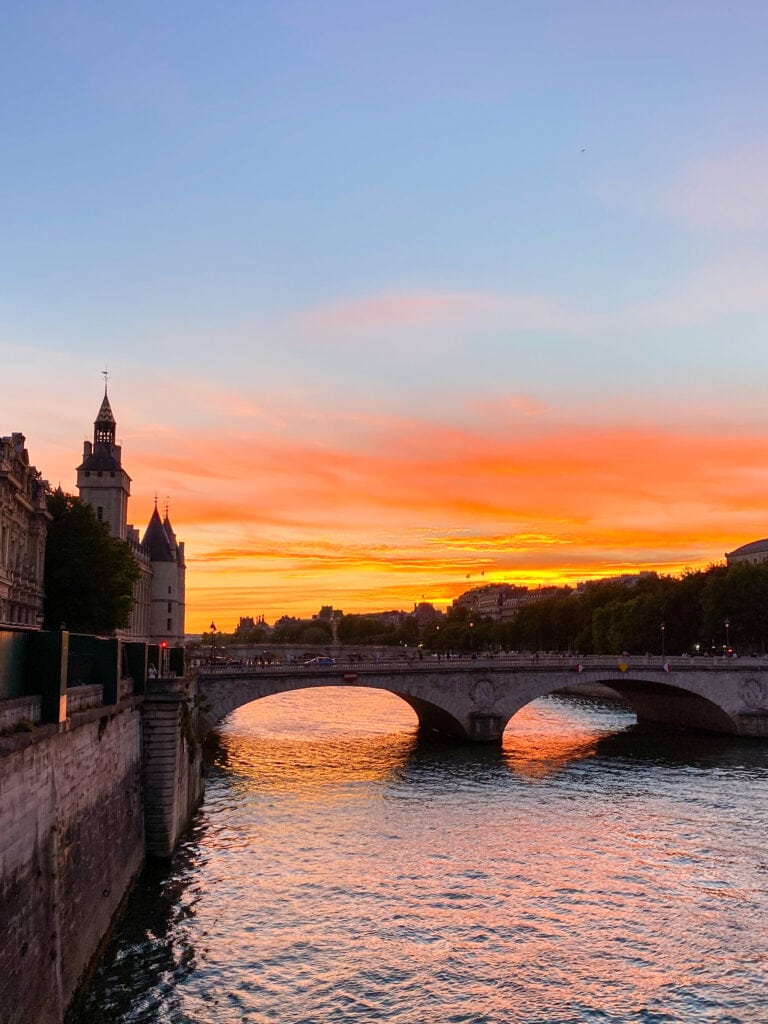 This is a sponsored post.
I hope you enjoyed my 24 hours in Paris – Instagram Location Itinerary. If you did, please leave a comment below. Let me know your favourite spots in Paris and if you are headed out there soon?
For more of Bonnie's travels in France, click here. And Follow me on Instagram @bonnierakhit
Bon voyage, Bonnie xx