Ibiza – Perfect 7 Day Itinerary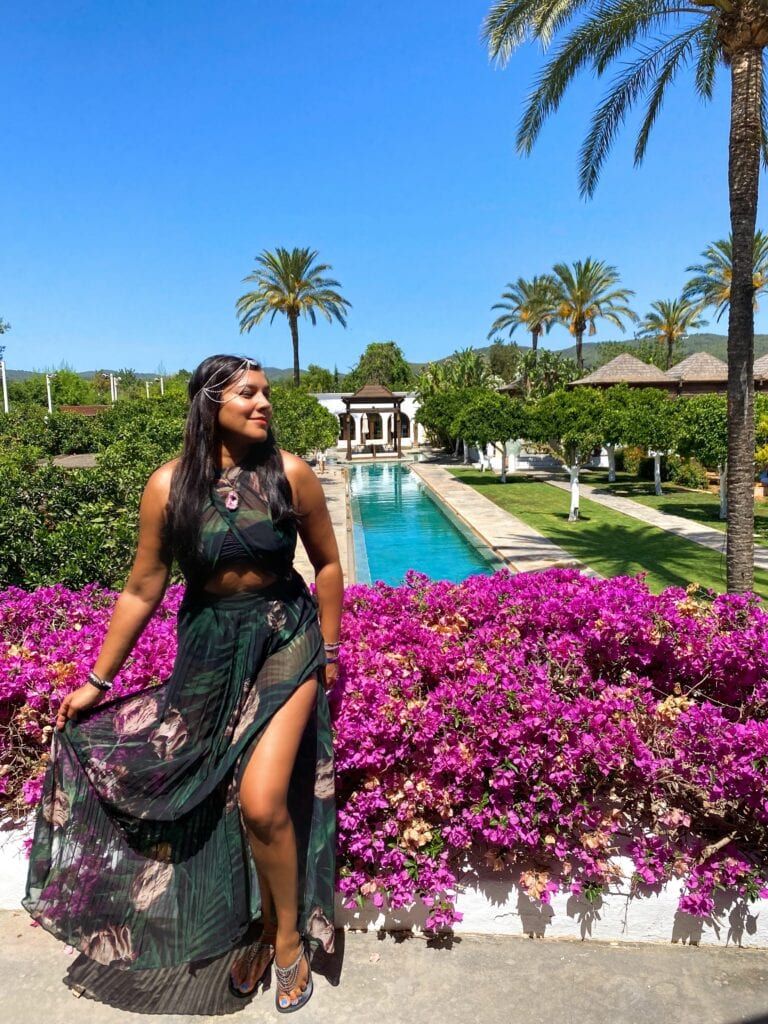 Where? Ibiza, Spain
When? I've been visiting Ibiza every year for past 20 years, so you might say this article has taken 20 years to research! It's changed dramatically over that time, but it's still one of my all time favourite places in the world.
I've visited through many different phases of my life. From extreme party girl, going clubbing every night (and day) of my holiday, through to short stints living there, to now, where I have a much more balanced, yet fun approach to travelling.
Using this knowledge of the island, I decided to create the Ibiza – Perfect 7 Day Itinerary, for you to try out for yourself. Let me know if you like it in the comments below.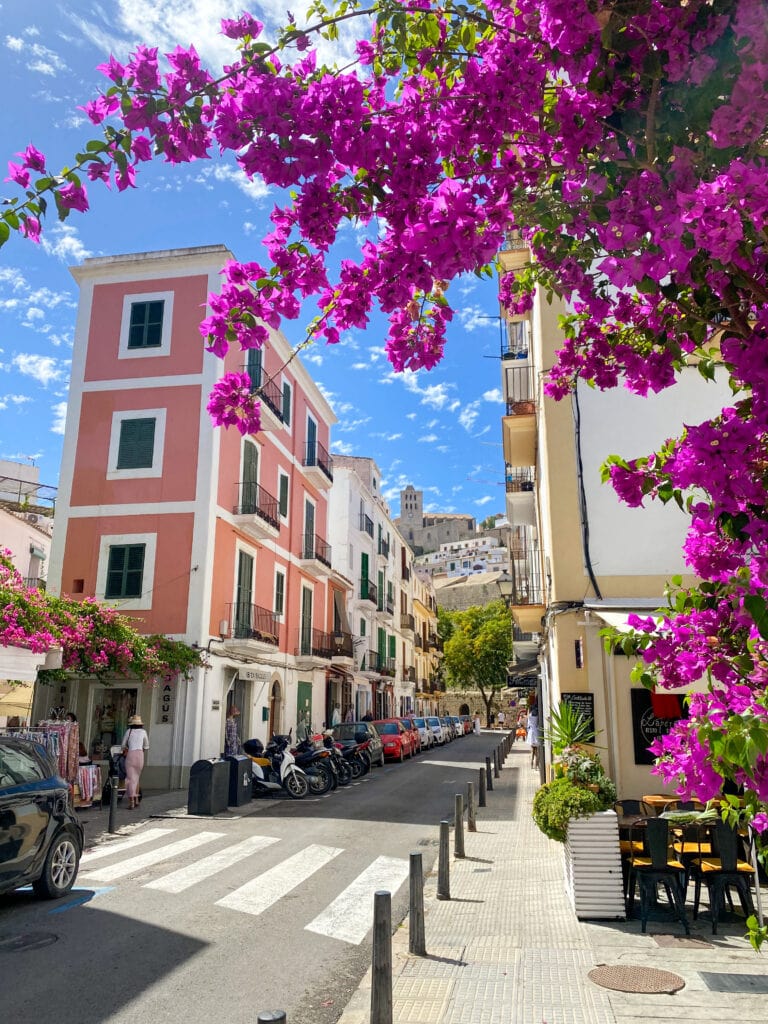 Magical Island
In my 7 day itinerary I've included the perfect way in which I choose to enjoy the island. It's a balance of all of my favourite things to do. Mixing up a touch of culture, sight seeing, a boat trip to Formentera, some chic clubbing, boho beaches, beautiful restaurants and also a much needed dose of chill time at a luxury spa.
Where to stay?
Here's a link to the best hotels on the island – Ibiza Luxury Hotels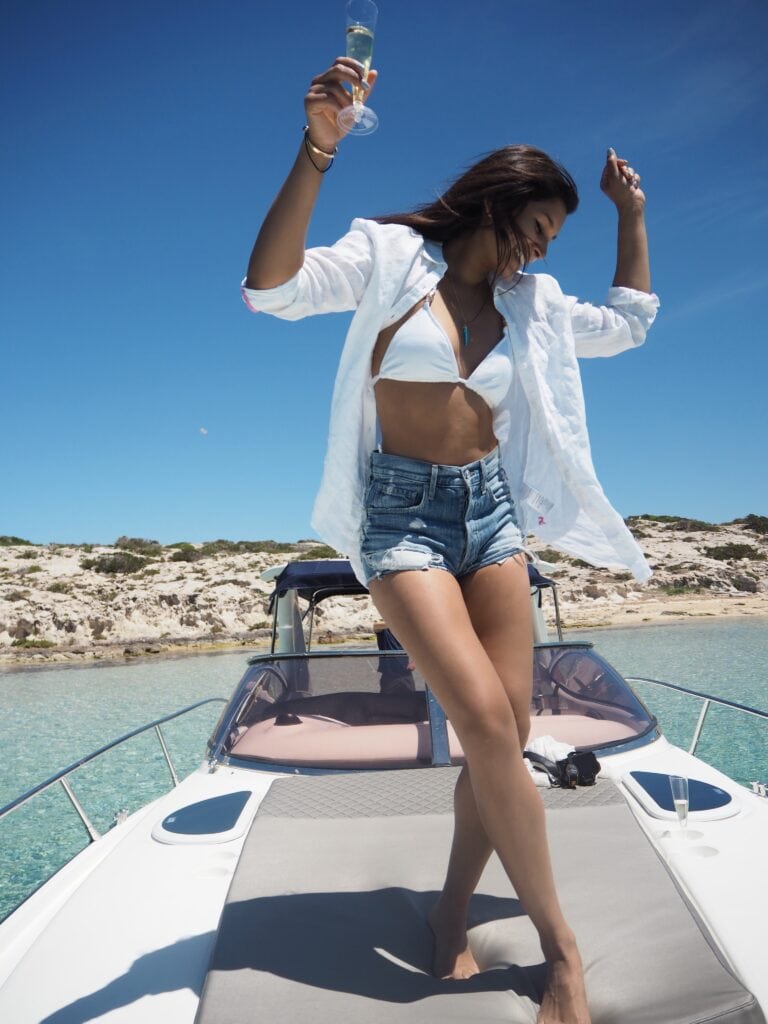 Keep scrolling to read my Ibiza – Perfect 7 Day Itinerary
If you're planning a trip to Ibiza, don't go anywhere until you've read this!
I've split this blog into a day by day, 1 week itinerary to make it easily digestible. You can get creative with the order and add in any other things you might enjoy.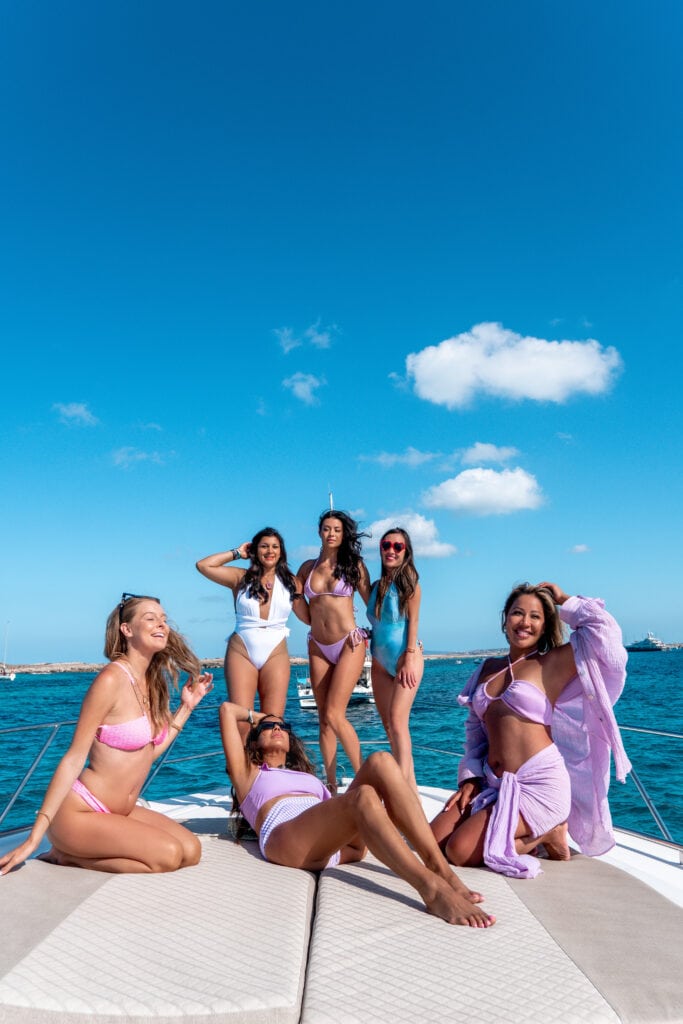 Day 1 – Yacht Trip to Formentera
Hiring a yacht and going on a boat trip to the incredible, turquoise waters and immaculate, white sand beaches of Formetera, is without my favourite thing to do in Ibiza.
I always try and do the yacht trip on the first or second day, so I can really enjoy it, without a hangover! It's an incredible day out at sea and really helps you to relax into Ibiza life. It's the perfect way to start the week and top up your tan while you're at it.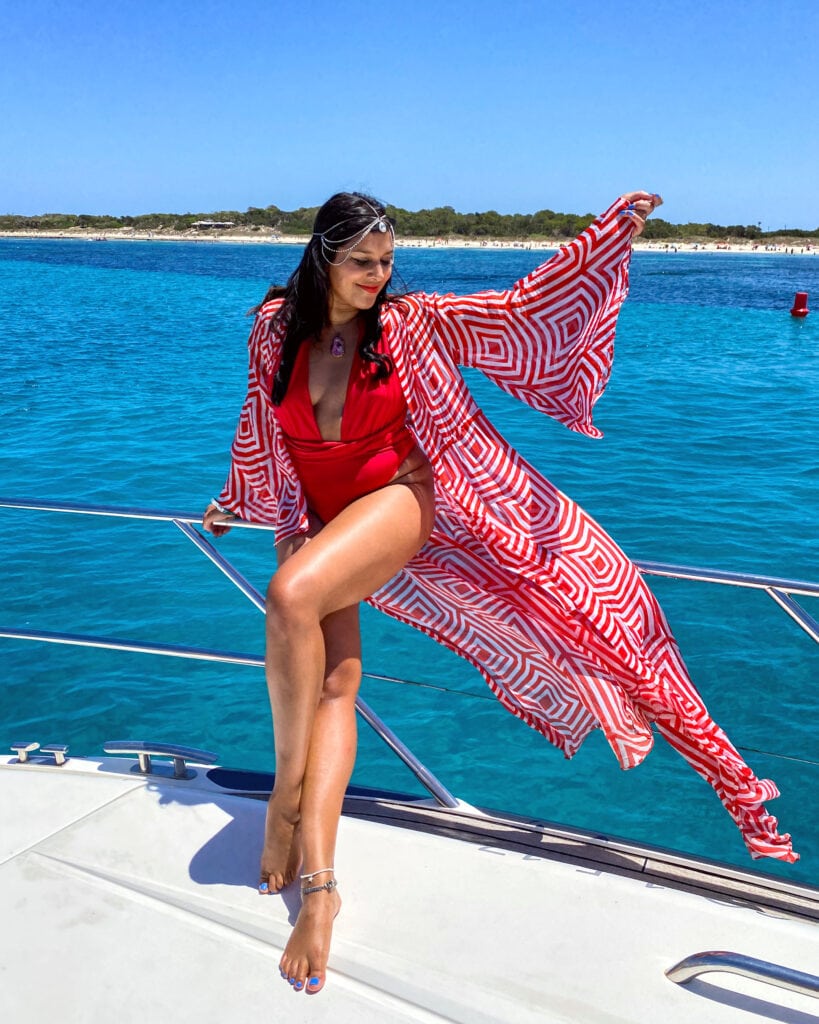 I recommend chartering a boat from Smart Charter Ibiza (my favourite yacht company). They arrange everything from drinks and nibbles, music, towels and sunscreen, to the amazing staff and tunes they play on the boat.
They have access to all the best restaurants on Formentera too, so they book that for you. My favourite restaurant is Beso Beach, it's the most fun, pretty and least pretentious.
Sail out around lunch time and you'll sail back to Ibiza Town around sunset which is super pretty. Normally a sail day is around 8 hours. It's expensive but totally worth it!
If you're your on a budget there are also hourly ferries leaving from Ibiza Port, it takes around 40 minutes and you can hire a bike or scooter when you arrive on Formentera.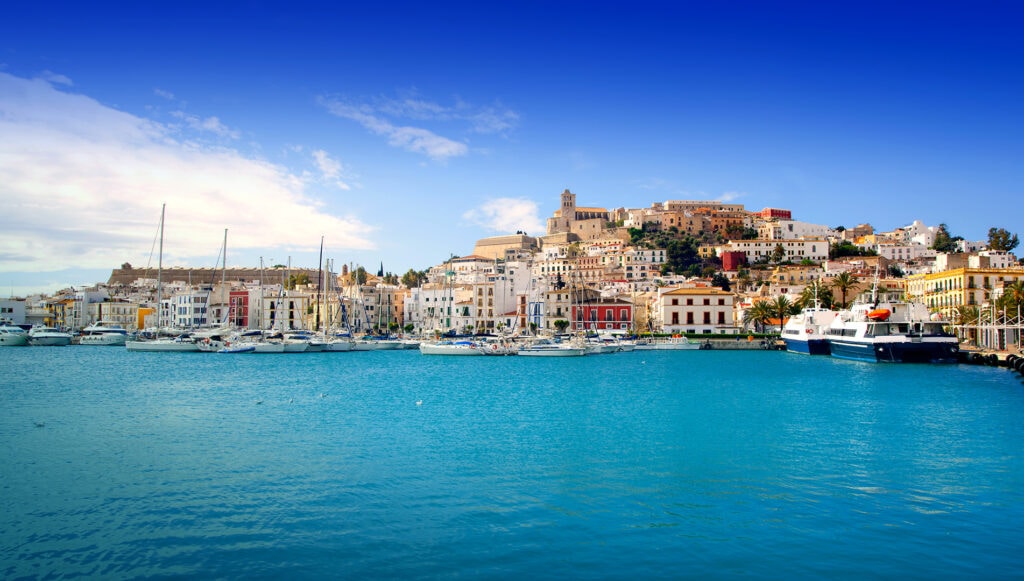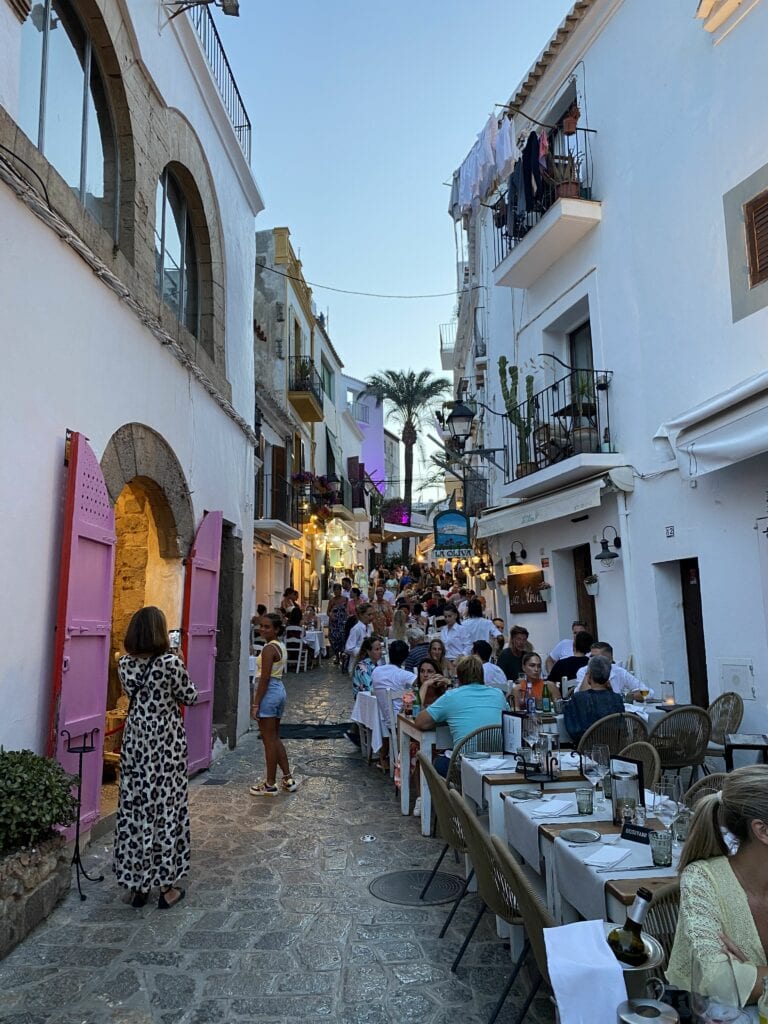 Day 2 – Dinner in Ibiza Town and Pacha Night Club
After a gorgeous first day at sea and a good nights sleep, I recommend a lazy pool or beach day. In the early evening get dressed up head to Ibiza Old Town for shopping and dinner, followed by clubbing later on at Pacha.
Clubbing and eating times in Ibiza run on Spanish time. Have a siesta (sleep) in the afternoon, when the shops are closed. Dinner starts at 9- 10pm. Drinks at midnight.
Then Arrive at the night club at midnight – 1am. I know it might sound strange, but if you go to the club at 11pm it will be empty! This is Ibiza time, just go with it.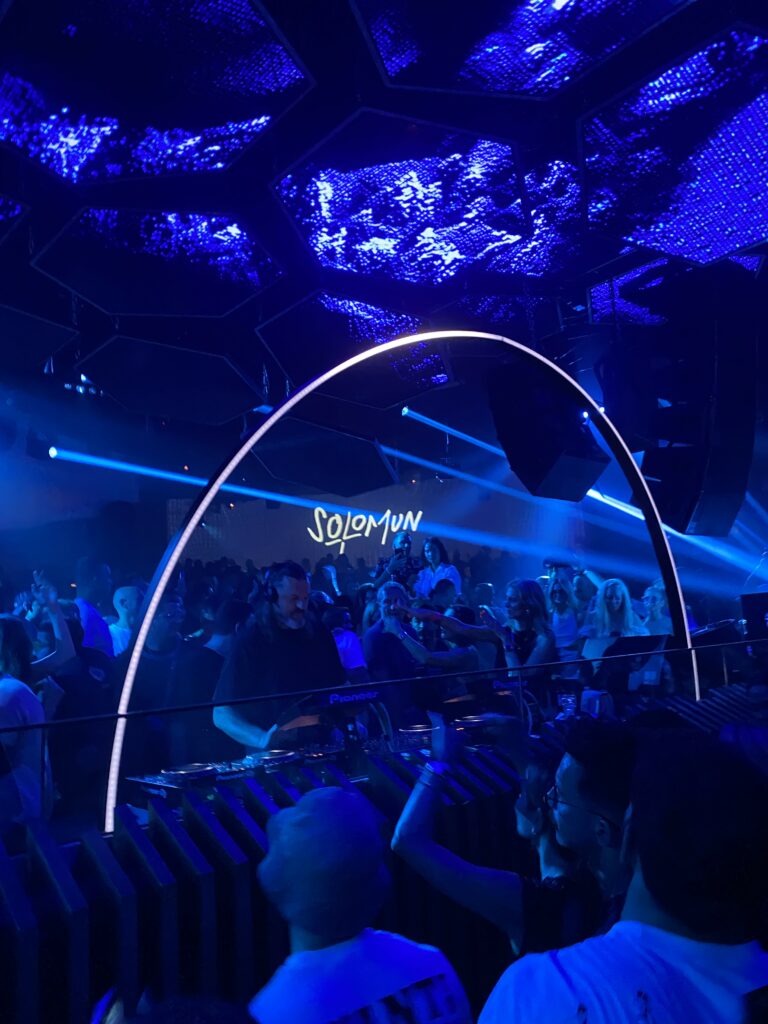 The world famous Pacha Nightclub is close to Ibiza Town, so it's a good chance to do both in one evening without paying for extra taxis.
Pacha is in my opinion the most beautiful night club in Ibiza. It's the one where you can get dressed up, dance in a beautiful venue and the crowd is chilled and cool. If you only go clubbing one night on the island I would recommend Pacha. It's the original or the OG as they say.
Depending on your music taste, Sunday with DJ Solomun at Pacha is my favourite. Other super clubs I would recommend are Amnesia and Hi.
For smaller more intimate clubs try Pikes Hotel and Cova Santa, the locals choice. And recent addition Club Chinois, opened its chic doors on the marina this year, so lets see if that becomes a firm fixture.
DC10 is ok if you're a full-on clubber, but it's a bit too intense and druggy for me these days.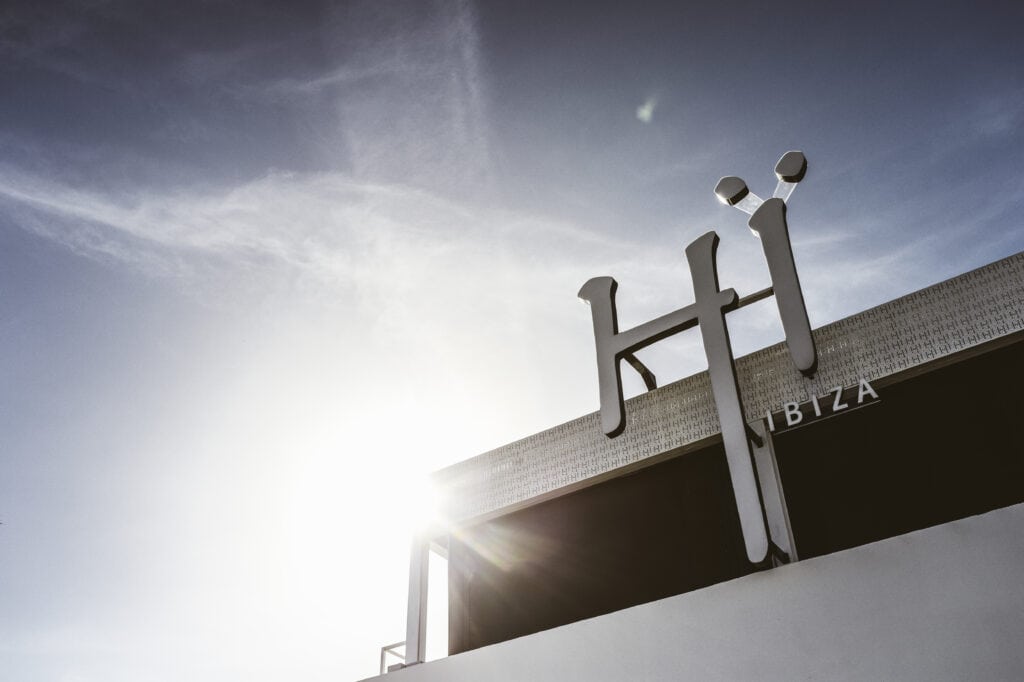 Personally I tend to steer clear of San Antonio, it's too chavvy for my taste. I'm not a fan of Es Paradis or Eden. It's cheap and crowded and the people can be rough.
For full clubbing and DJ listings check out Spotlight Ibiza.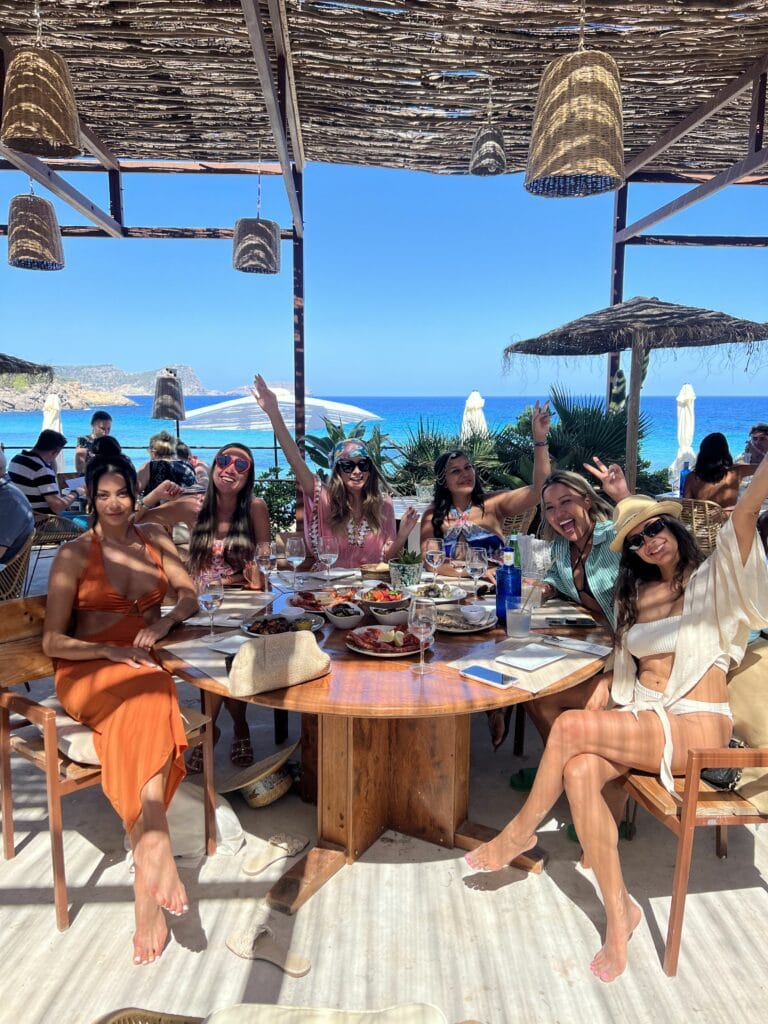 Day 3 – Chilled beach or pool day
After the late night clubbing at Pacha, the next day requires a chill beach day. Head to Salinas beach in the south, Jockey Club, for chilling or Blue Marlin for party vibes.
Or if you have a car, I love Atzaro beach or Aiyanna in Cala Nova a little bit further north. These areas are a bit more off the beaten track, have beautiful beaches with chic, boho atmospheres.
Or if you fancy a day of partying at a beach club, try out Beach House.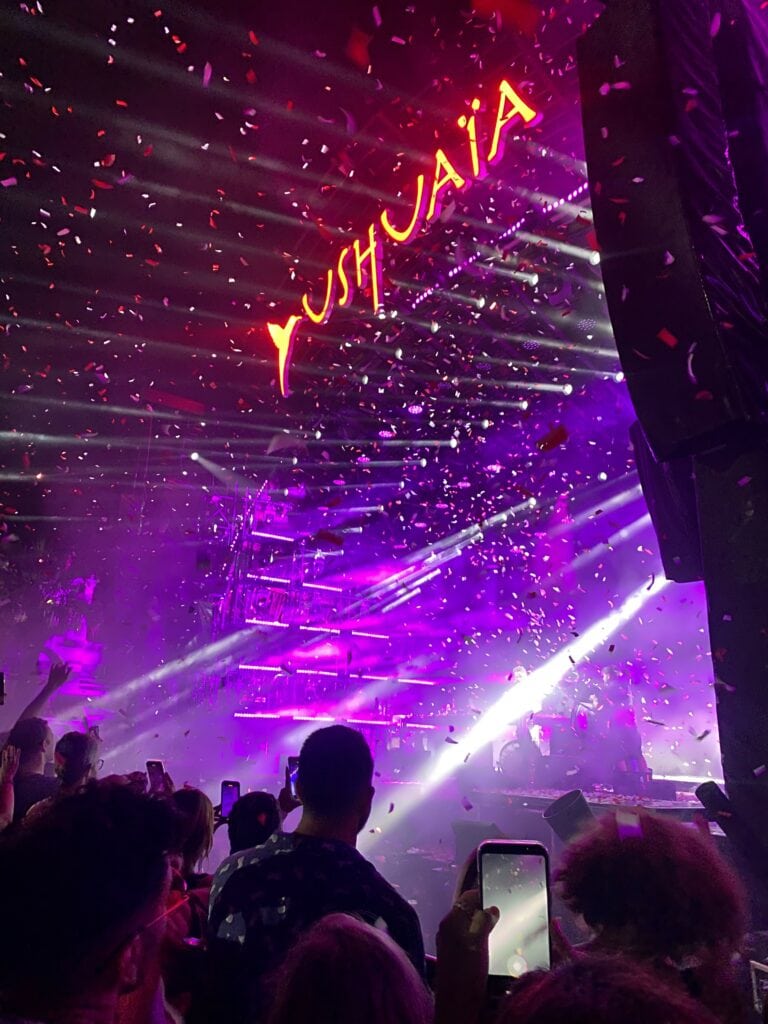 Day 4 – Ushuaia Daytime Pool Club
Ushuaia opens around 5pm in the afternoon, it's what you call a 'day time pool club'. It closes at midnight which is when everyone goes to Hi Ibiza, across the road until it closes at 5-6am.
As Ushuaia is a daytime club people tend to wear a mixture of swimwear or party outfits, depending on what time you arrive. Prices to get in to the clubs depends on which DJ is playing, but it's normally upwards of 60 Euros per person. The ticket touts outside usually have cheaper tickets or buy them online before you arrive.
Both clubs are in Playa den Bossa which is an extremely commercial hub on the island, filled with a strip of bars, restaurants and hotels. There's lots of parking in the area as well as taxi ranks.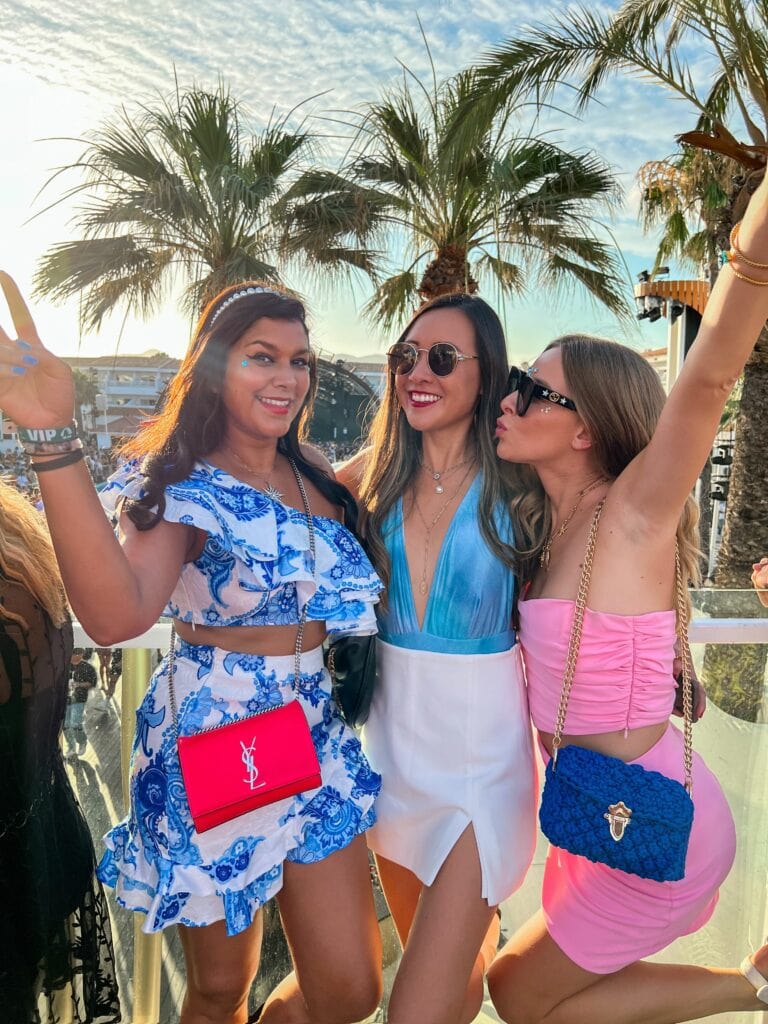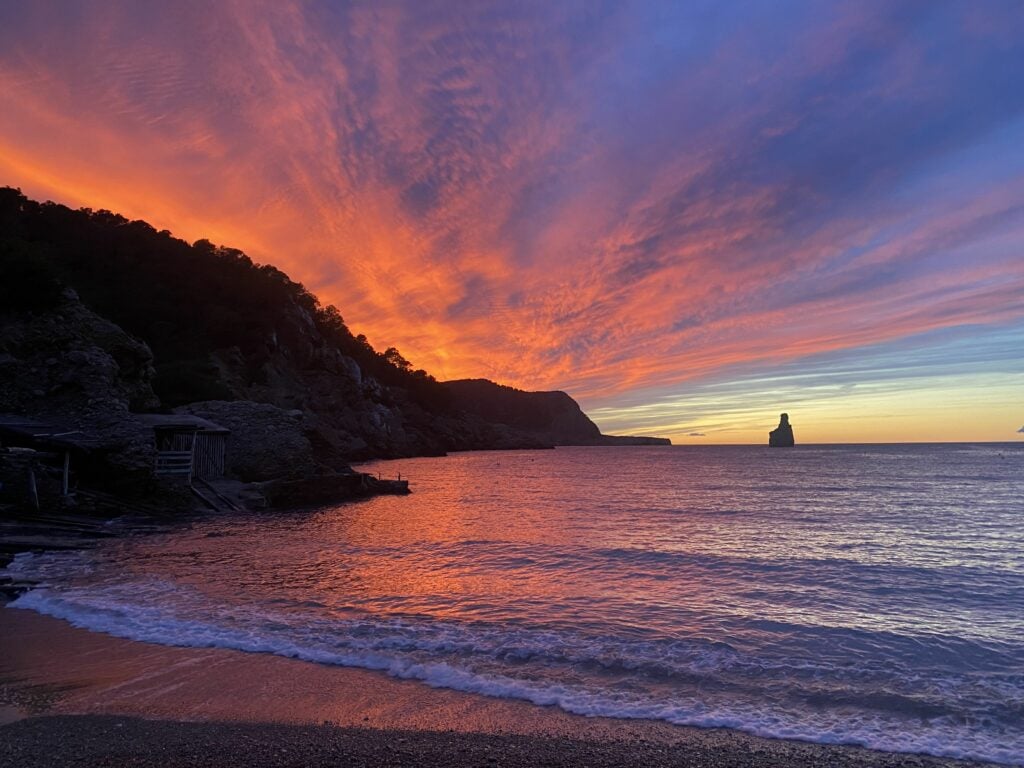 Day 5 – Sunset at Benirras and Northern Beaches
Time for another post clubbing chilled beach day. If you fancy seeing the more spiritual, bohemian side of Ibiza, head to the north of the island.
Drive through the beautiful pine forests and make your way to Benirras Beach. It's legendary for its spectacular sunsets, which are celebrated nightly by the local hippies and bongo drum players, chanting and worshiping the sun. It's a lovely experience.
Stop off at Can Currune owned by the Ibiza Global Family, for food and arrive at Benirras an hour before sunset to find a spot. Unless you've spent all day there of course. The beach gets busy around sunset time as people love to watch the hippies and bongo drummers do their sacred rituals and dances.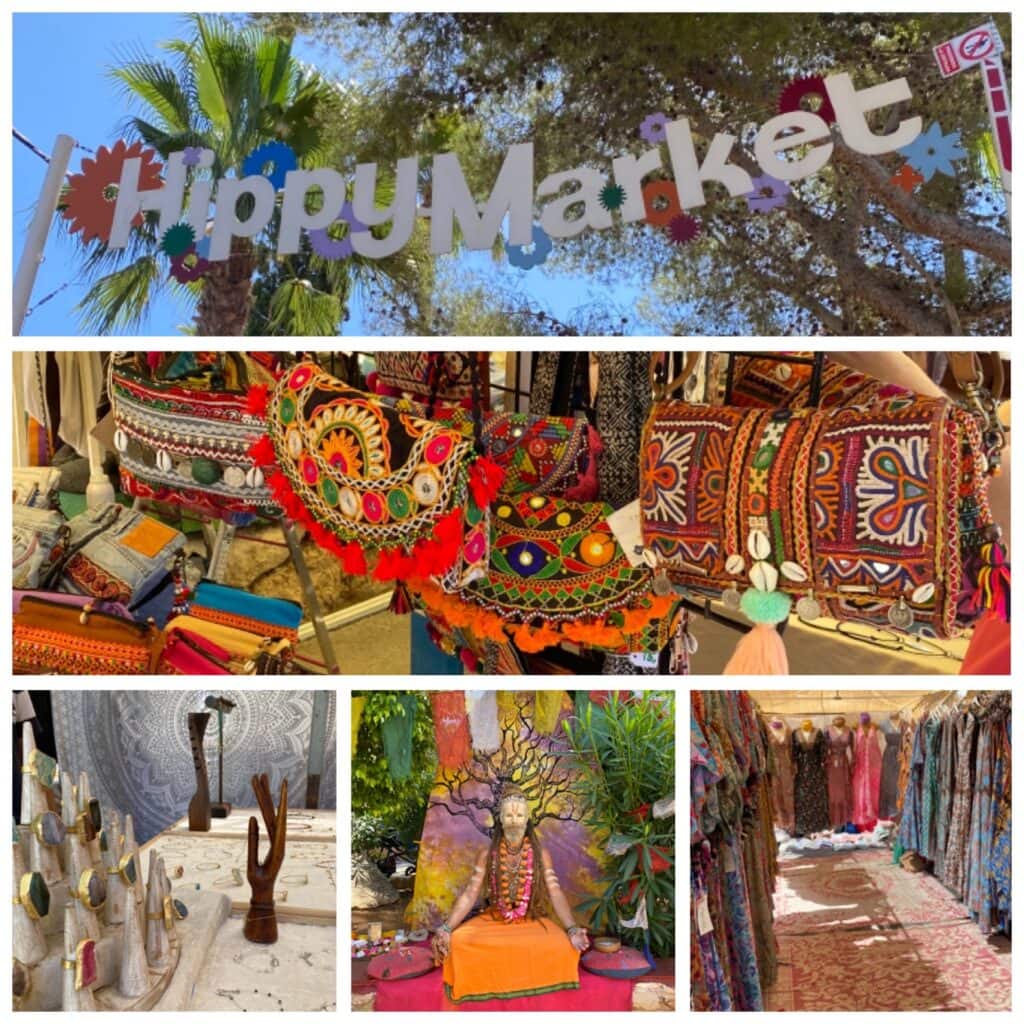 Day 6 – Hippy market and beach day at Amante or Aiyanna beach club.
My favourite hippy market is Punta Arabi. It has a really chilled, zen, hippy vibe and sells beautiful, artisan gifts, jewellery, crafts and clothing. I love the Wednesday daytime market which runs from 10am till 4pm.
Even though Las dahlias is the original Hippy market and night market, I was a bit disappointed to see that this year a lot of the shops sold cheap, tacky crap like logo shirts, fakes and naff commercial products, which is a real shame, because it used to be beautiful and spiritual. I hope they curate the sellers better for next seasons.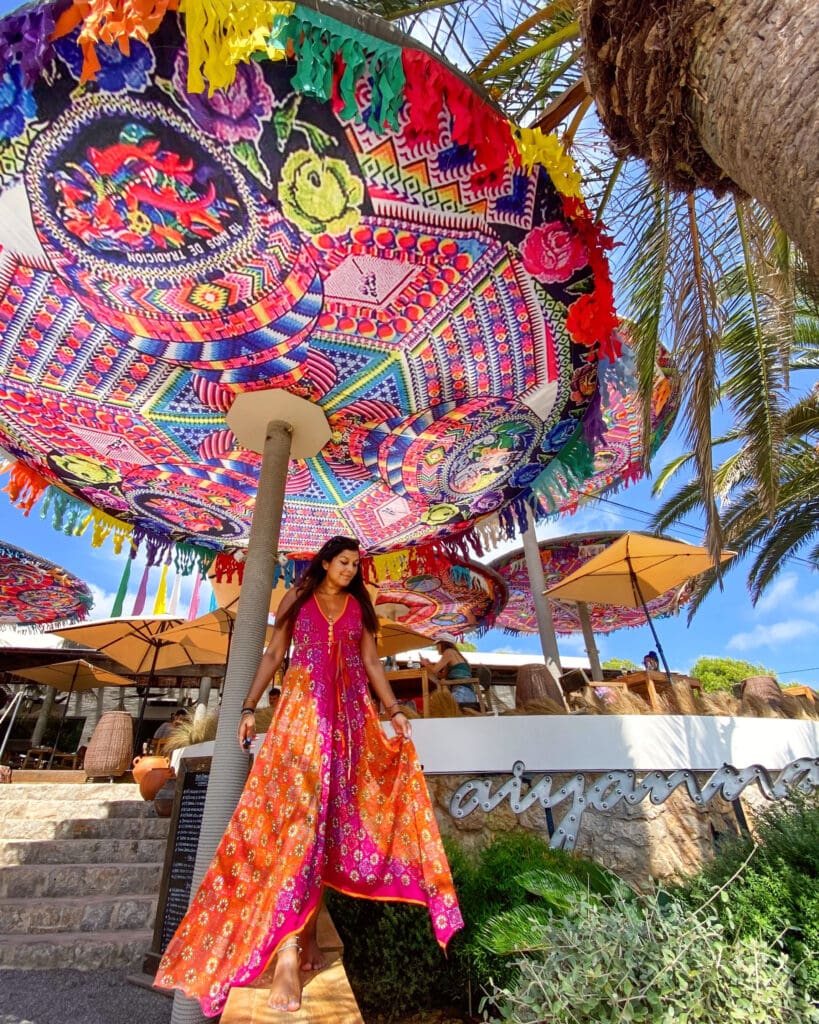 Not too far from Punta Arabi is the beautiful beach of Cala Nova which is where you'll find stunning beach restaurants Aiyanna or Atzaro beach club. the perfect spot for lunch and a swim.
Or there's boho luxe Amante Beach Club on Cala Sol d'en Serra, a short 15 – 20 minute drive away. Amante is a little more chic and romantic, it's also a spectacular spot for dinner.
Head to any of these for a delicious lunch, chic surroundings and beautiful beaches.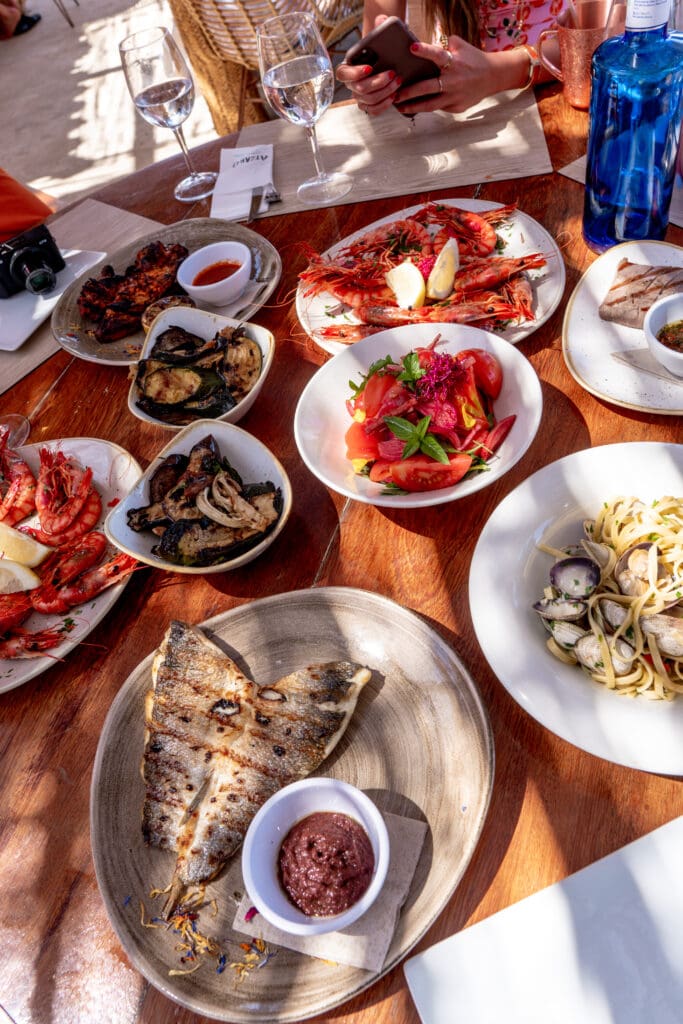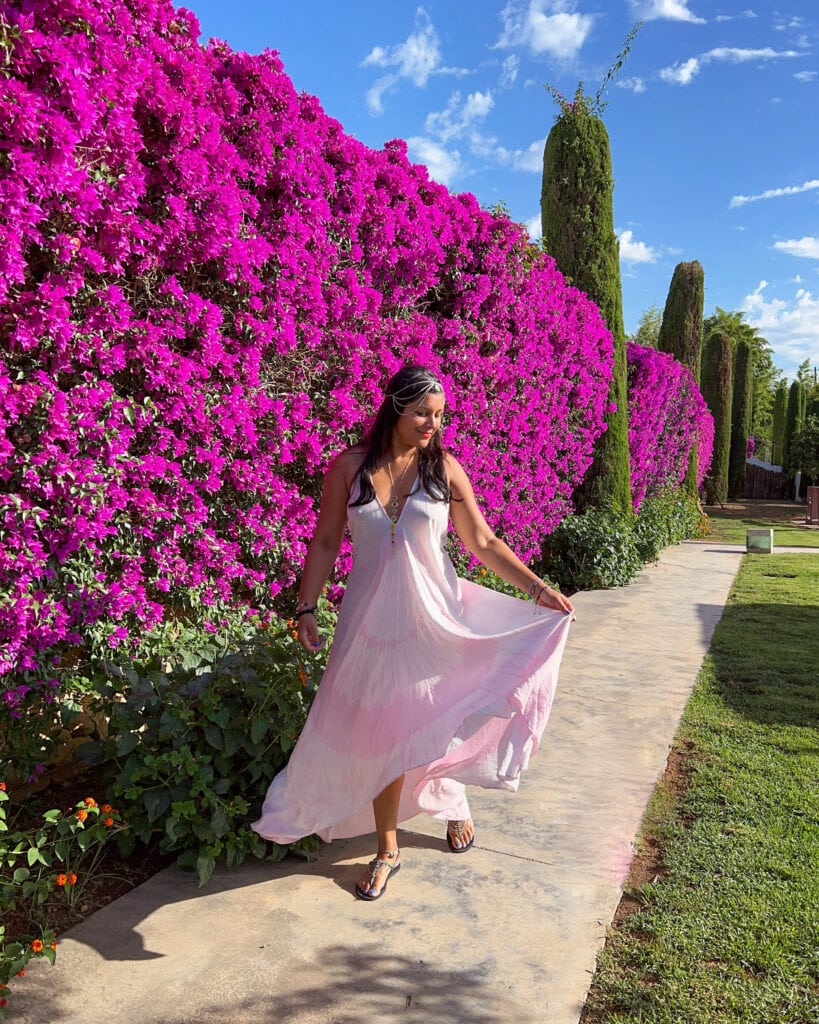 Day 7 – Spa day at Atzaro
I always love to end my trip with a healing and beautiful spa day at the stunning agroturismo hotel and spa, Atzaro. Positioned in a magical spot in the north of the island, surrounded by its own farm land, filled with orange orchards and acres of vegetable gardens, it produces some of the freshest and most delicious produce on the island.
Book in to Atzaro for a complete pampering 'day spa package' which includes a 1 hours massage, yoga class, lunch at the award winning farm-to-table restaurant, use of the stunning day beds and pools, all for 190 euros. I promise it'll be the best money you spent all week. That and the yacht trip!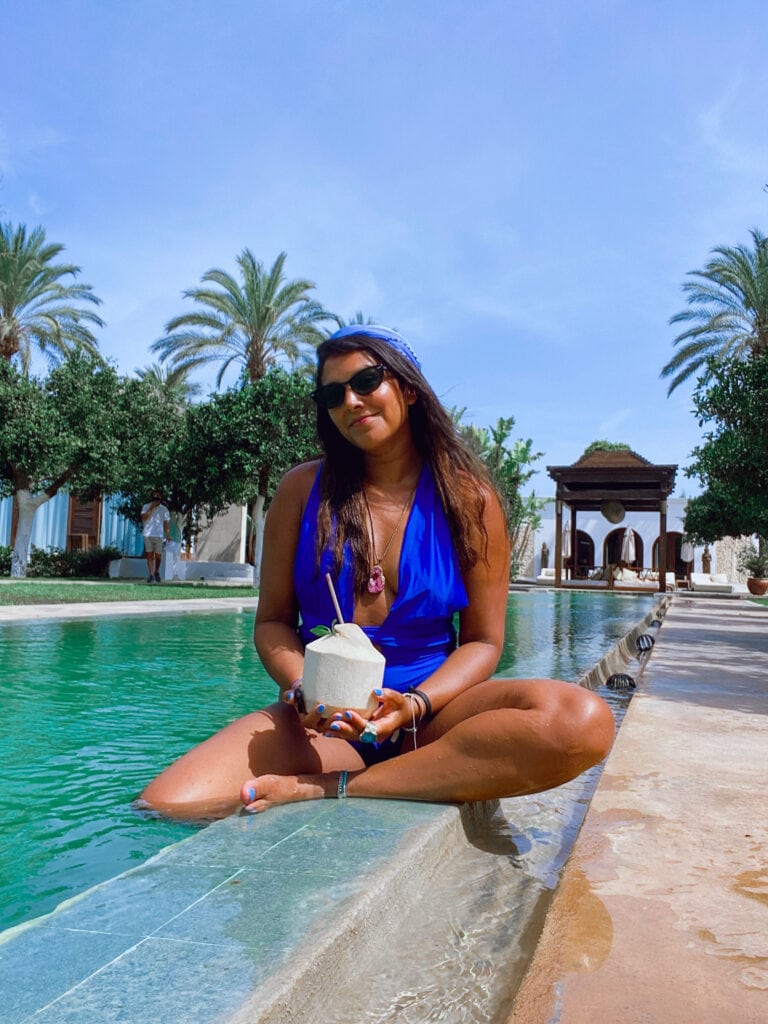 And so that brings my Ibiza – Perfect 7 Day Itinerary to an end. I never want to say goodbye to the island.
If you enjoyed my blog or if you're planning a trip to the island and have any questions, please leave a comment below. I'd be happy to share my love of the island with you!
That's all from Ibiza for now. To see more of my Ibiza travels click here.
Please follow me on insta @bonnierakhit
Thanks for dropping by. Happy Travelling.
Bon voyage, Bonnie x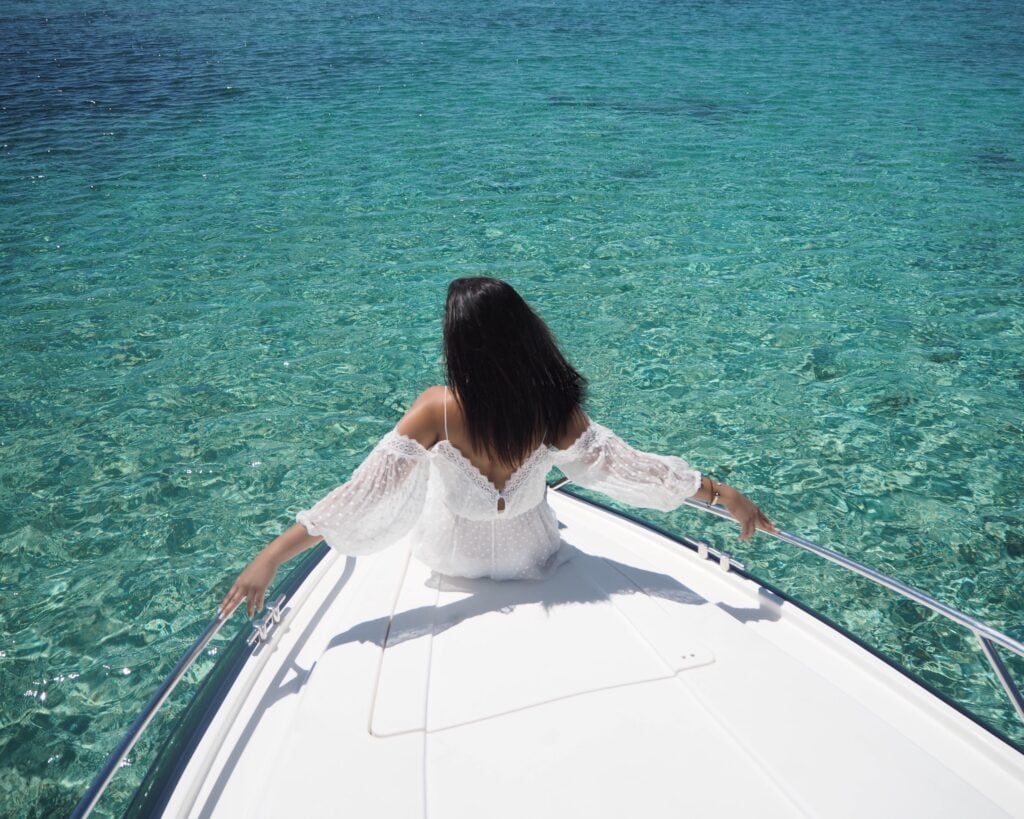 Ibiza – Perfect 7 Day Itinerary