Le Kaila – The Chicest Ski Hotel In Meribel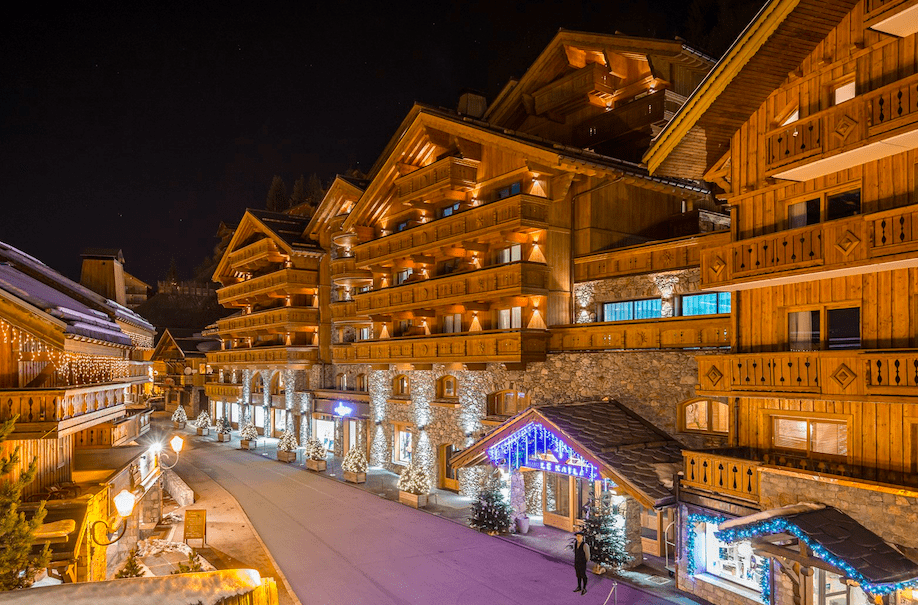 Le Kaila – The chicest ski hotel in Meribel
Where? The Kaila Hotel, Meribel 
Exactly? In the French Alps, part of Les Trois Vallees mountain ski resort.
Best Time to go? Peak season in the French Alps is January to March.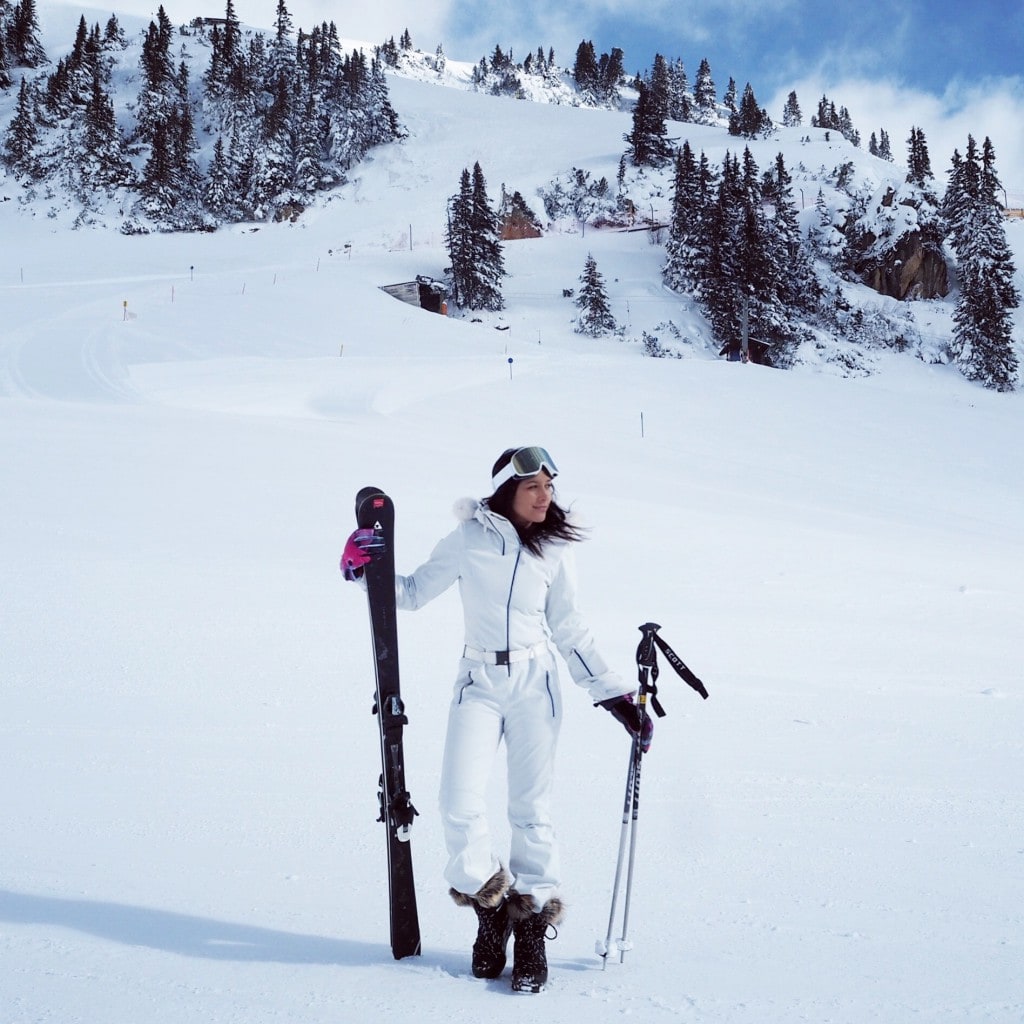 Me posing in my Husky wear ski onesie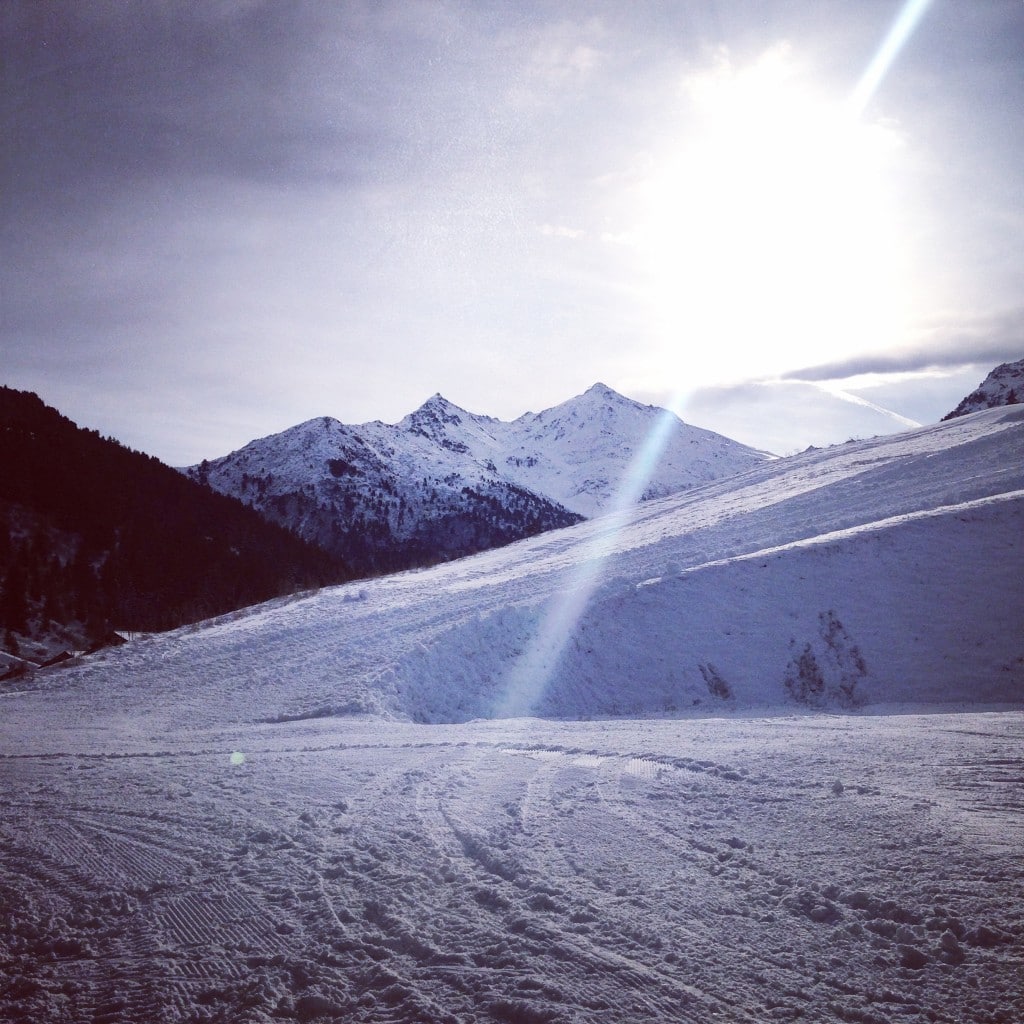 Where to stay?
I was very lucky to be invited to stay at Le Kaila, Meribel's first 5 star design hotel. Despite it's star credentials and luxury boutique vibe, Le Kaila is friendly, welcoming and has a deliciously, cosy atmosphere. It's a real home away from home. Each of it 39 rustically decorated chambres are furnished with warm, wooden interiors, soft-fur throws and chic natural art works, creating the perfect blend of modern luxury and traditional alpine lodge charm. With spectacular views of the mountains from your balcony, i-pod stations, widescreen TV's and huge in-room hot tubs, you barely need to venture out of your room.
However, if you do, you'll be greeted by the most scrumptious afternoon tea, featuring home made butter madeleines, marshmallow treats, divine cakes and a plethora of teas from around the world. For more Indulgence, as well as the in house spa, try out the hydro-therapy pool, jacuzzi cave, steam room and sauna, perfect for reviving ski weary bodies. Every detail of this hotel is perfectly thought out from the one-touch fireplaces in the bedrooms, to the in-hotel ski shop, with a lift which brings you straight up onto the slopes. It's the ultimate mountainside luxury getaway.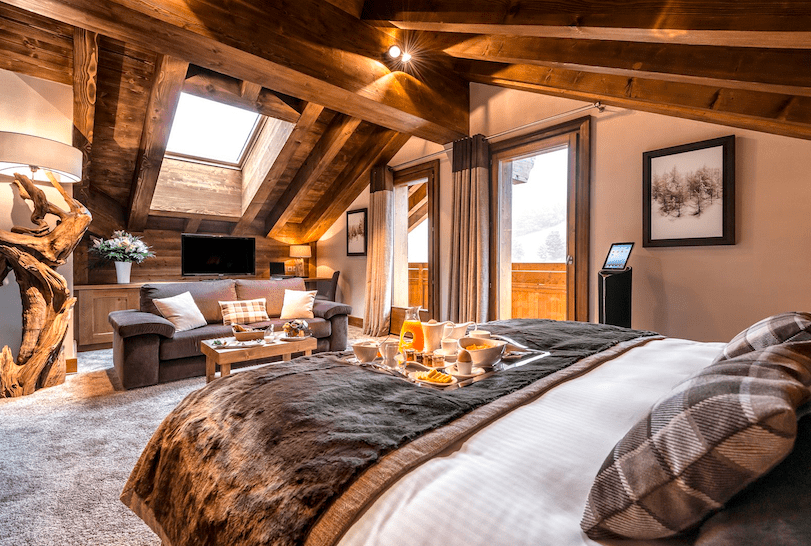 Breakfast in bed – My beautiful suite at Le Kaila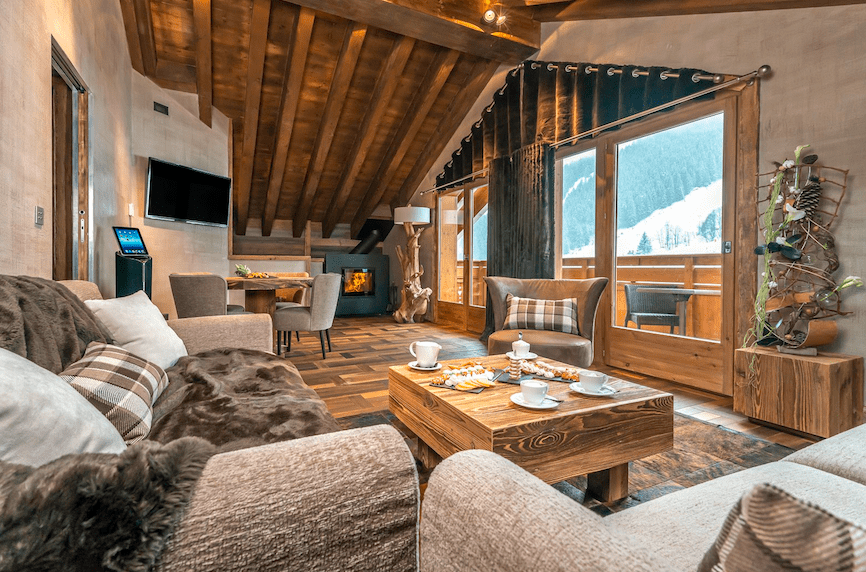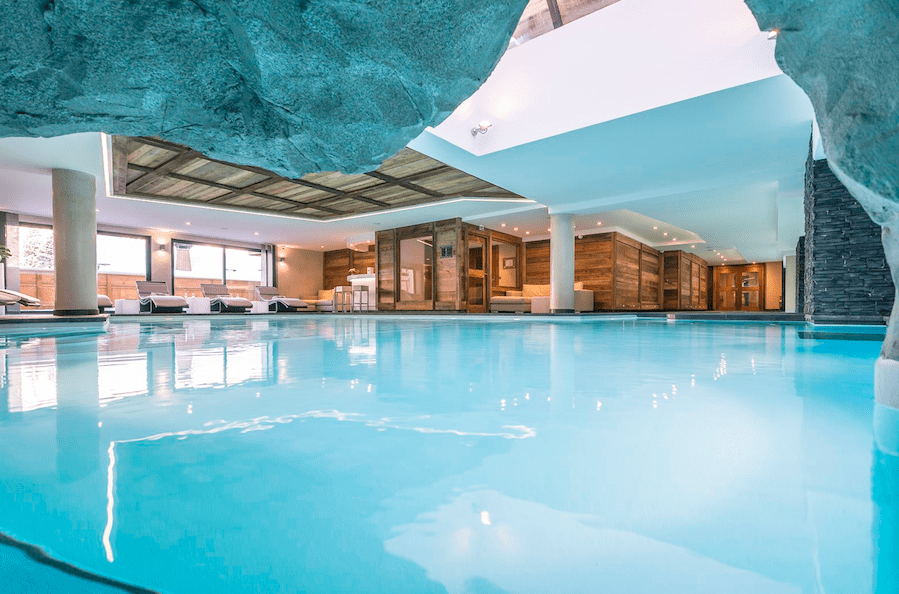 The stunning thermal pool and steam rooms at La Kalia
What to do in the day? The major pass time of this region is obviously to hit the slopes as much as possible. But for those who don't have the need for speed and prefer more chilled out activities, there is plenty to keep you occupied too. Go on a morning snowshoeing hike in the mountains to view the breathtaking scenery. Those in need of a little pampering should head to the Nuxe Spa at the Kaila and try out the relaxing range of treatments and massages. But make sure you make time for a spot of après ski afternoon tea, the sweetest and most indulgent activity.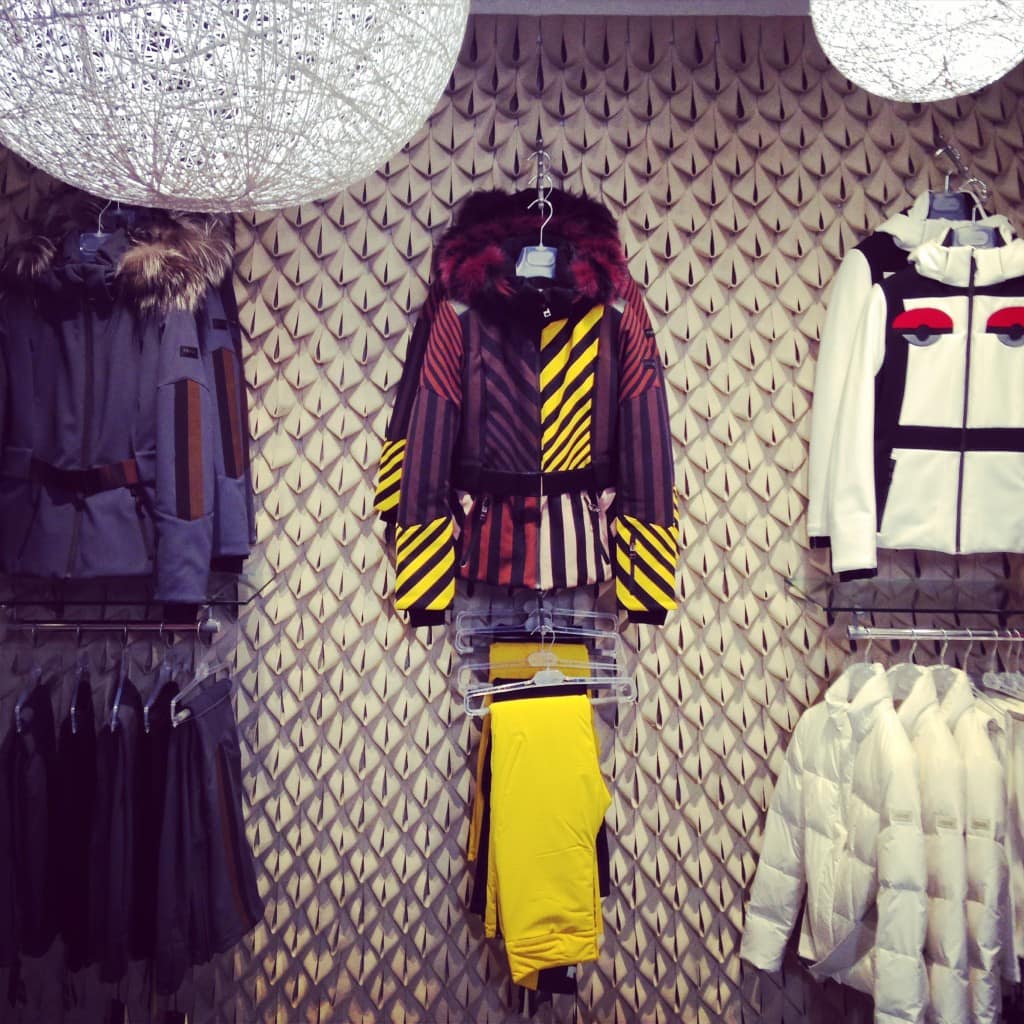 Colourful Fendi ski wear at Eskale Ski shop at The Kalia
Street style on the slopes – What to wear when you're there?
There are two distinct schools of thought when it comes to sartorial rules on the slopes. This is often decided by whether you are you a skier or a snow boarder. For skiing, channel your inner bond girl, think sleek salopettes, fur trimmed coats and have a more streamlined approach to your silhouette. For snow boarders the look is much more casual, baggy and urban. Trousers legs are worn looser and coats are more like oversized parkas, than sexy cinched in ski jackets.
One of the biggest trends on the mountains this season is colour and print. Neon tones are de rigueur, think bright hues worn with camouflage or geometric print separates. Despite my love of a sleek black all-in-one ski suit, it's good to be a little adventurous with the colours, even if it's just on the base layers.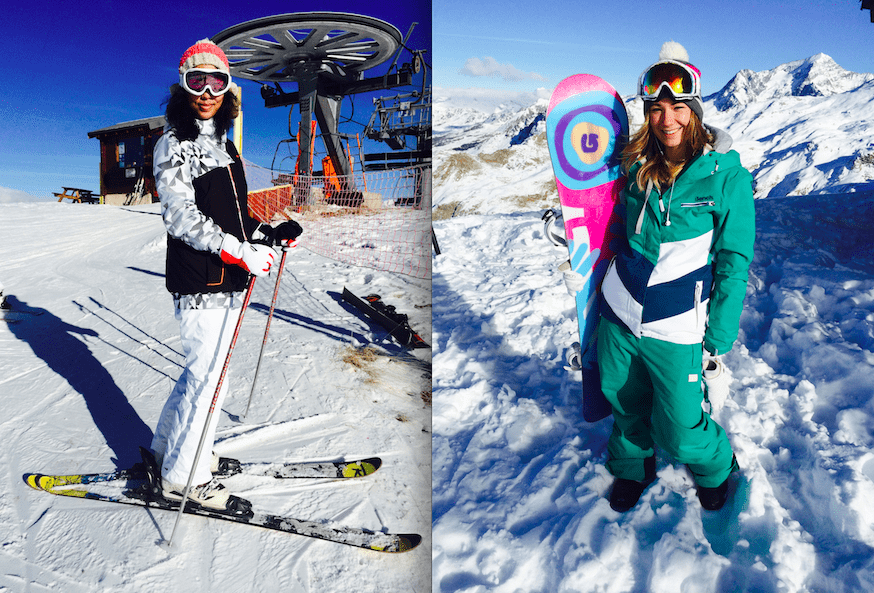 Below: Me in my Sweaty Betty printed base layer  thermals!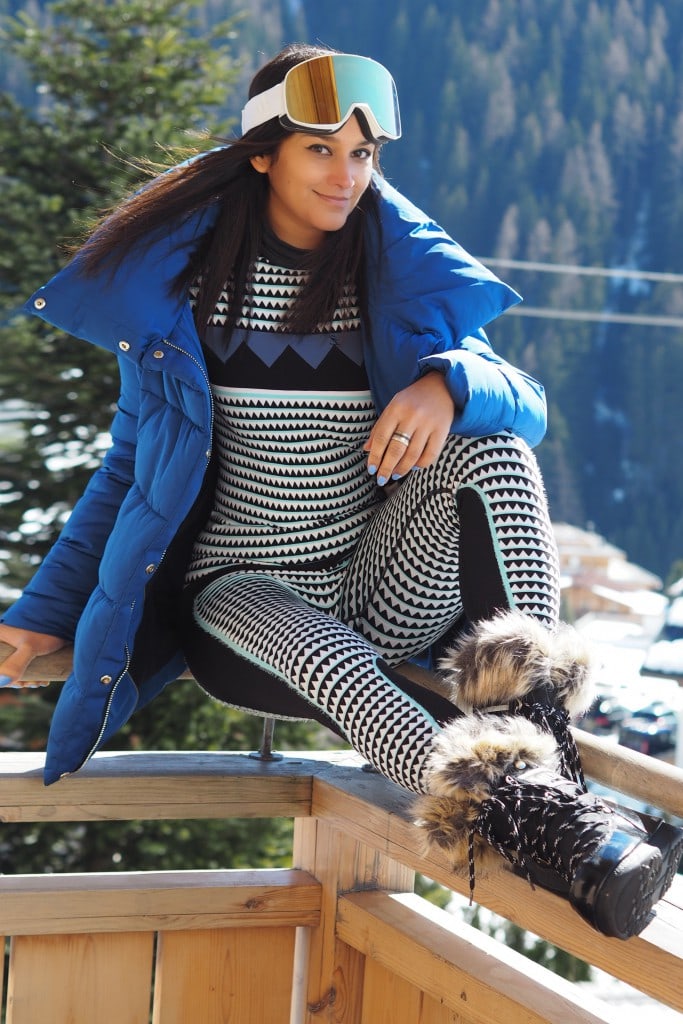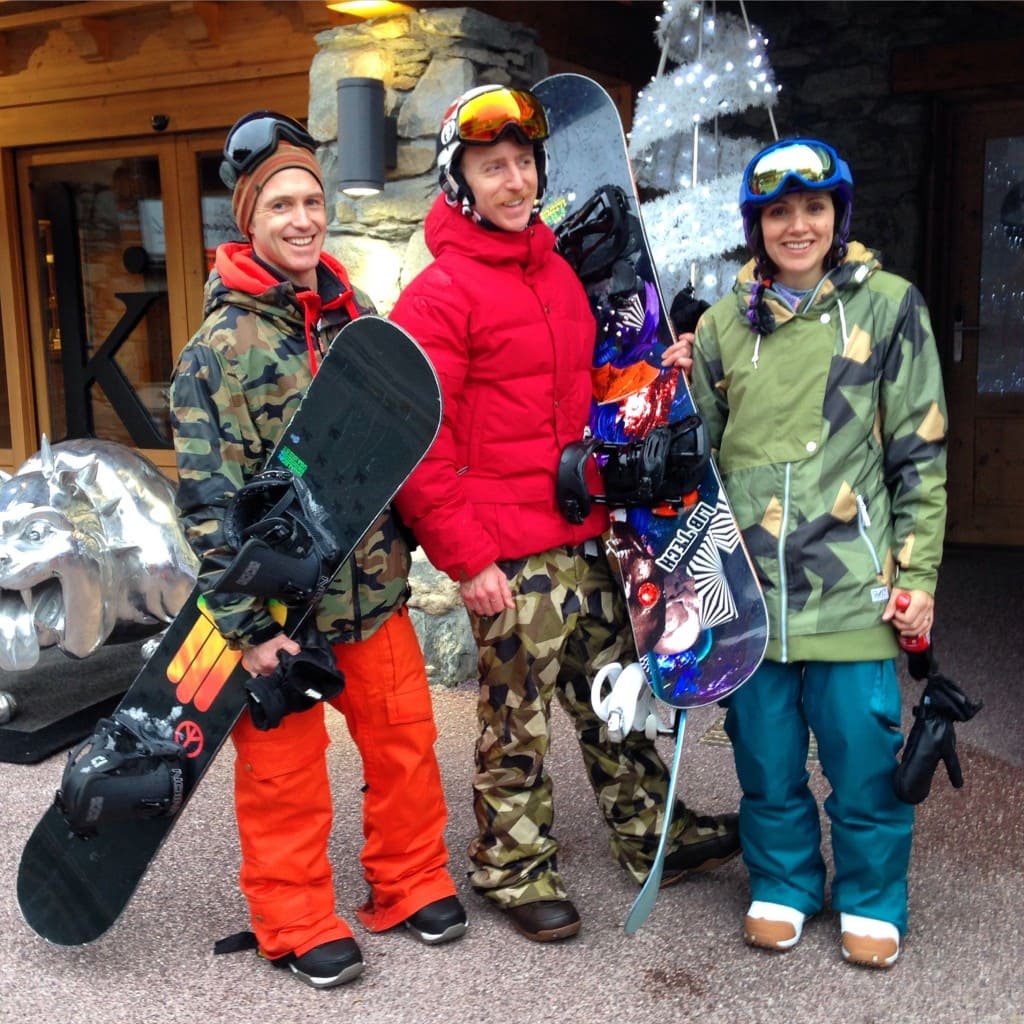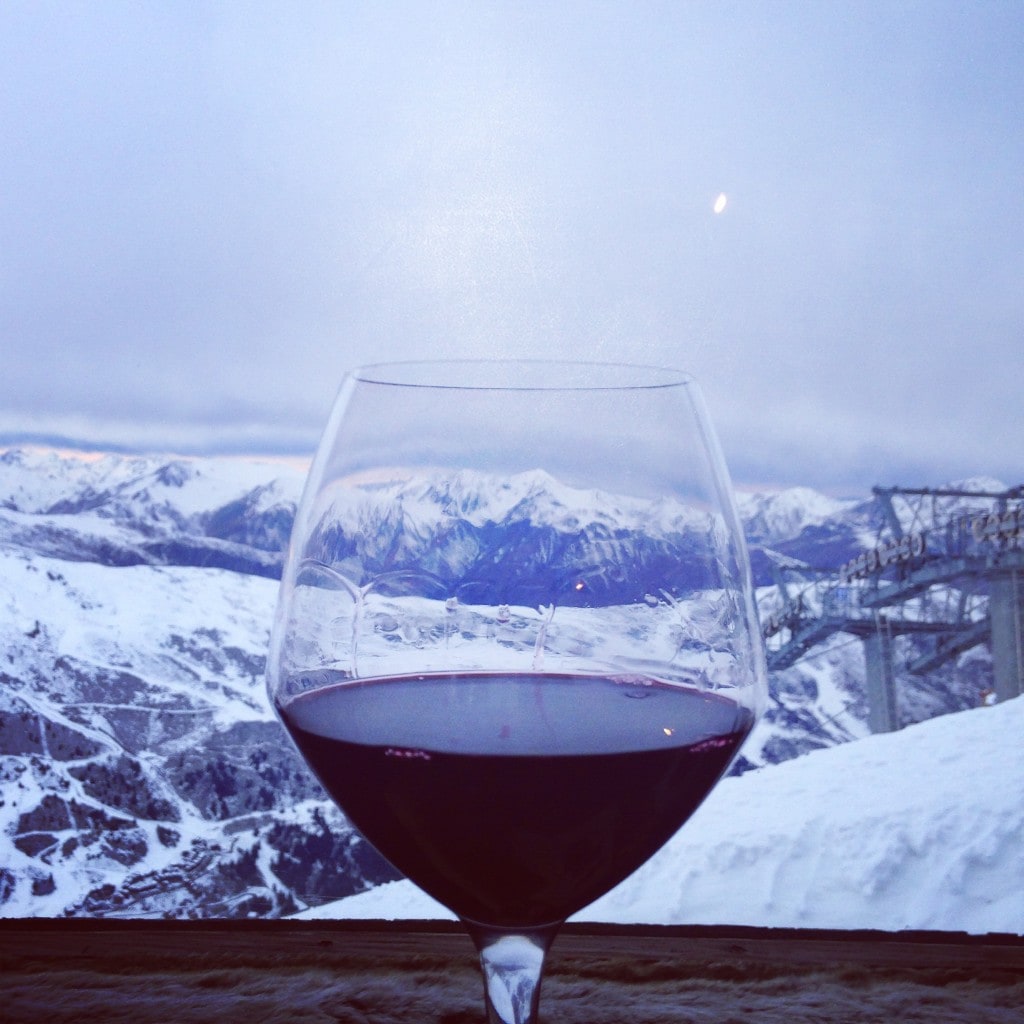 The view from Les Pierre Plates at 2400m altitude
Eating and drinking?
For a relatively small village Meribel boasts quite an impressive range of excellent restaurants. One of my favourites is lunch at Les Pierre Plates at 2400m altitude. Indulge in vin chaude (hot wine) and hearty French fayre, whilst overlooking the magnificent view of the mountains from the Courcheval/Meribel border.
In the evening go out for a traditional Raclette and fondue feast, at the cosily decorated Savoyard restaurant, La Kouisena. Eating here becomes a social event, as diners serve each other melted cheese from the Raclette heaters and pass each other skewers for the fondue pot. It's such a fun way of dining, even the waiters and waitresses dress up in traditional lederhosen.
If it's a fine dining experience you're looking for L'Ekrin restaurant is the perfect place. With Michellin starred maestro chef Laurant Azouley at the helm, who's impressive CV includes working with Alain Ducasse and Pierre Gagnaire. Expect a mouthwatering menu specialising in steak, seafood and a tantalising line up of delicious desserts, such as the signature melting chocolate bombs.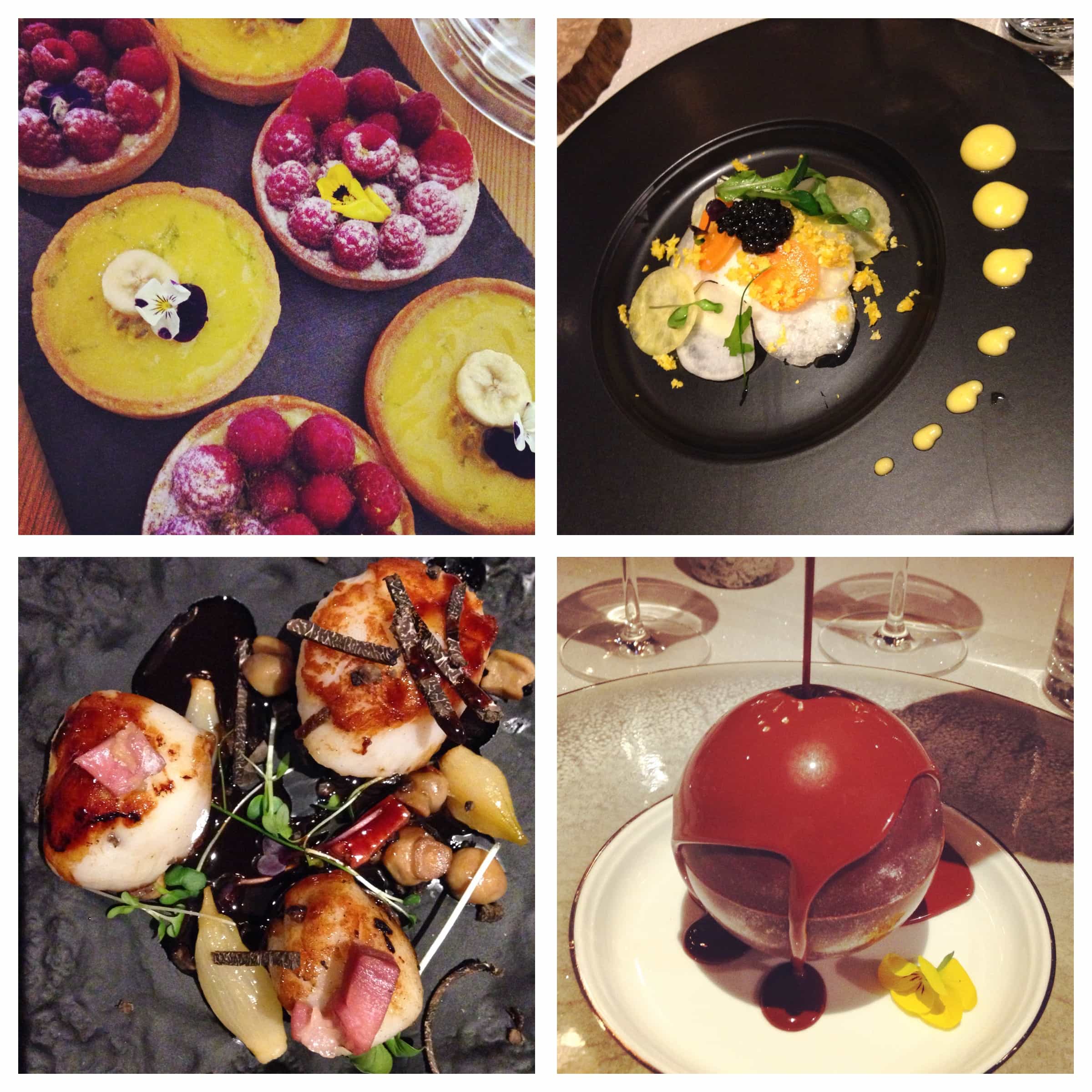 Afternoon tea and fine dining at L'Ekrin restaurant at The Kaila
That's all from La Kaila, to book a trip like mine and for more information check out The Oxford Ski Company.
Bon voyage xx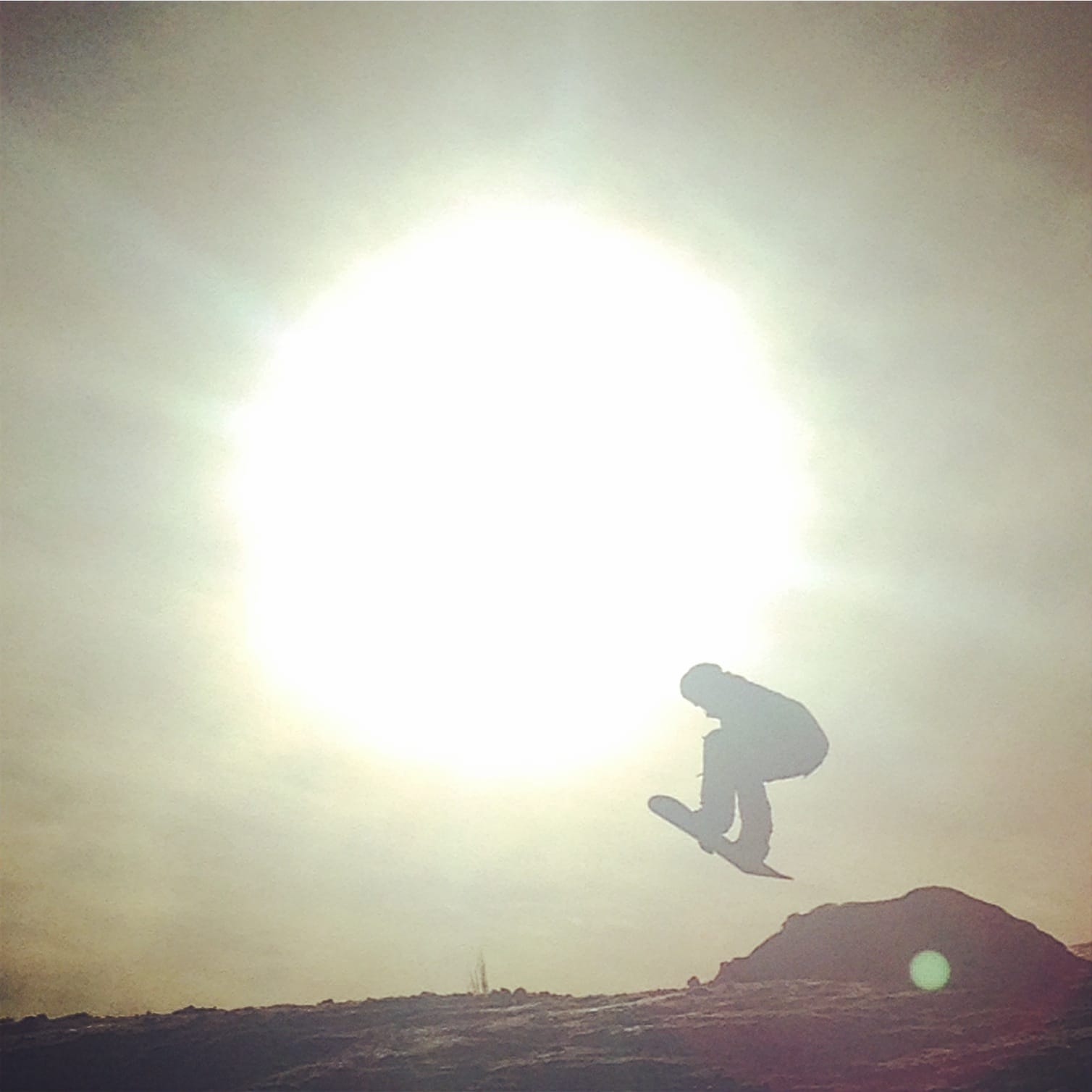 Siobhan (former pro-boarder) takes a jump at sunset!