Girls road trip with Aston Martin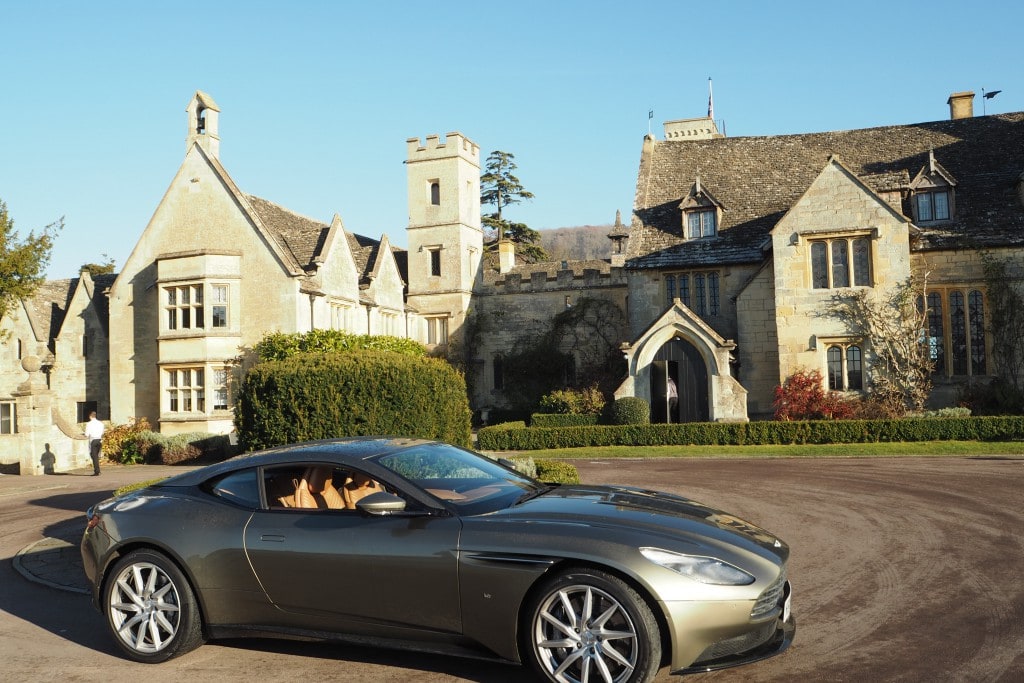 Girls road trip with Aston Martin
Where? Ellenborough Park Hotel and Spa, The Cotswolds. Part of the Mr & Mrs Smith group of luxury, boutique hotels.
Why? The closest I ever thought I'd come to an Aston Martin was lusting after one whilst watching James Bond films. So when Aston Martin asked me if I'd be interested in taking the new DB11 out for a girls road trip I was more than happy to oblige. So I got on the phone to my friend and fellow blogger Lorna Luxe and voila, one amazing, luxury girls road trip was organised.
When? In the run up to Christmas, what better time to take a weekend break and get ready for Xmas party season?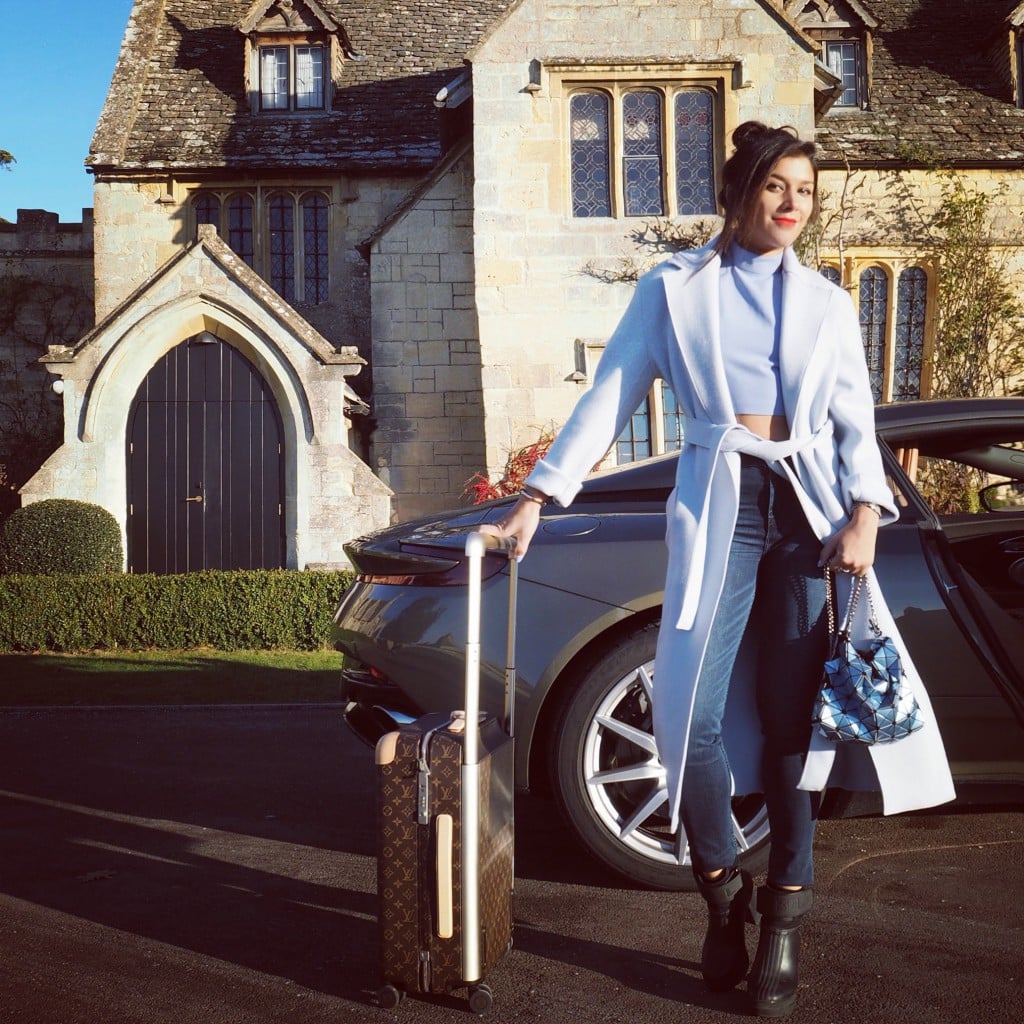 Opening shot: Our gorgeous DB11 outside the spectacular grounds at Ellenborough Park Hotel.
Pictured above and below: Me wearing Amanda Wakeley coat, Abercrombie jeans, AQAQ top, Sorel boots and carrying the super sleek new Marc Newsome designed Louis Vuitton suitcase.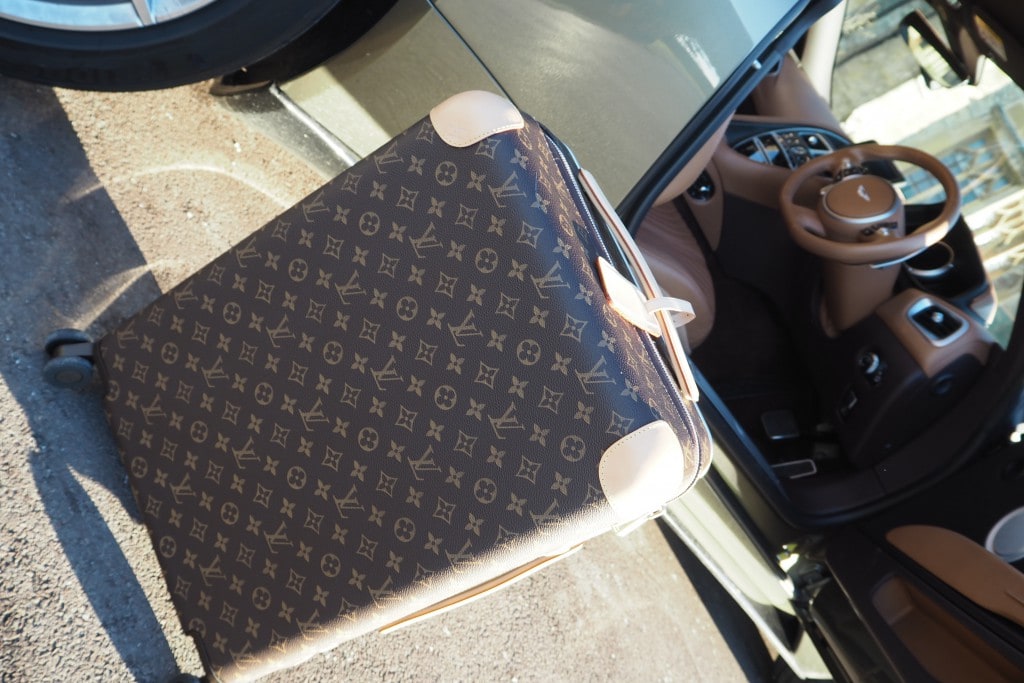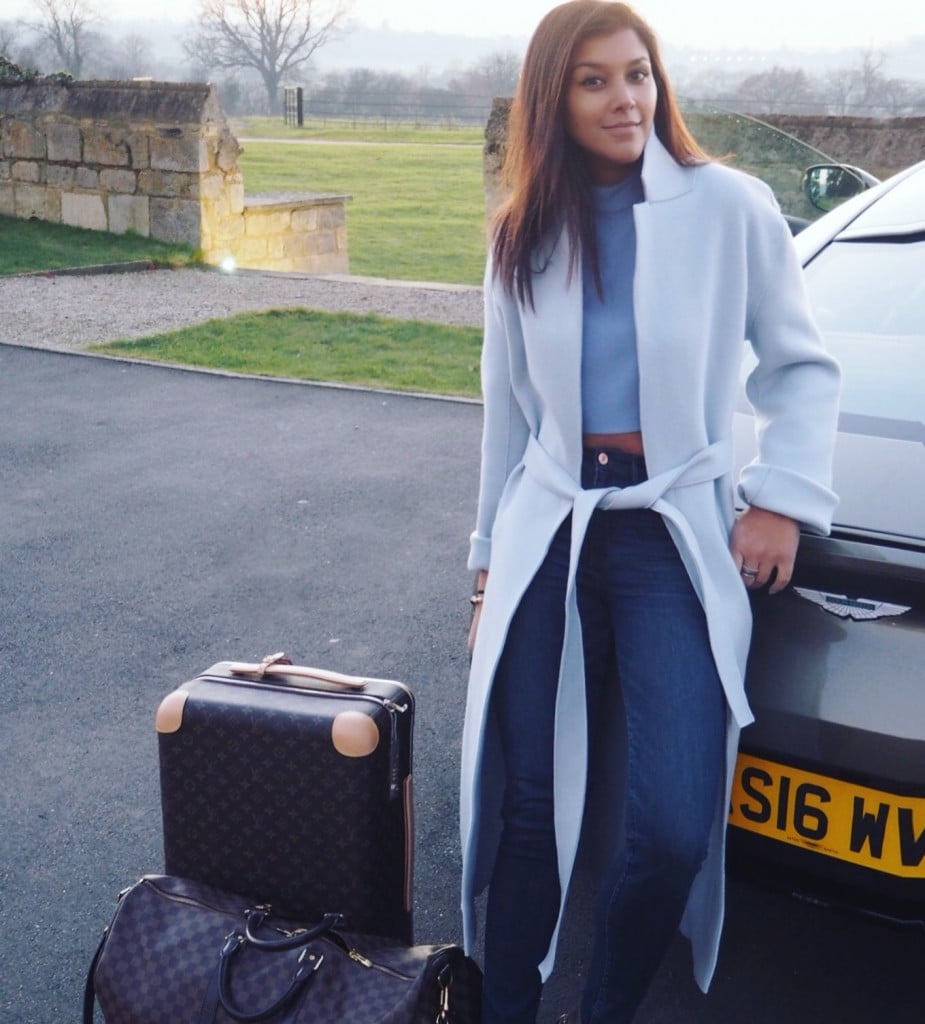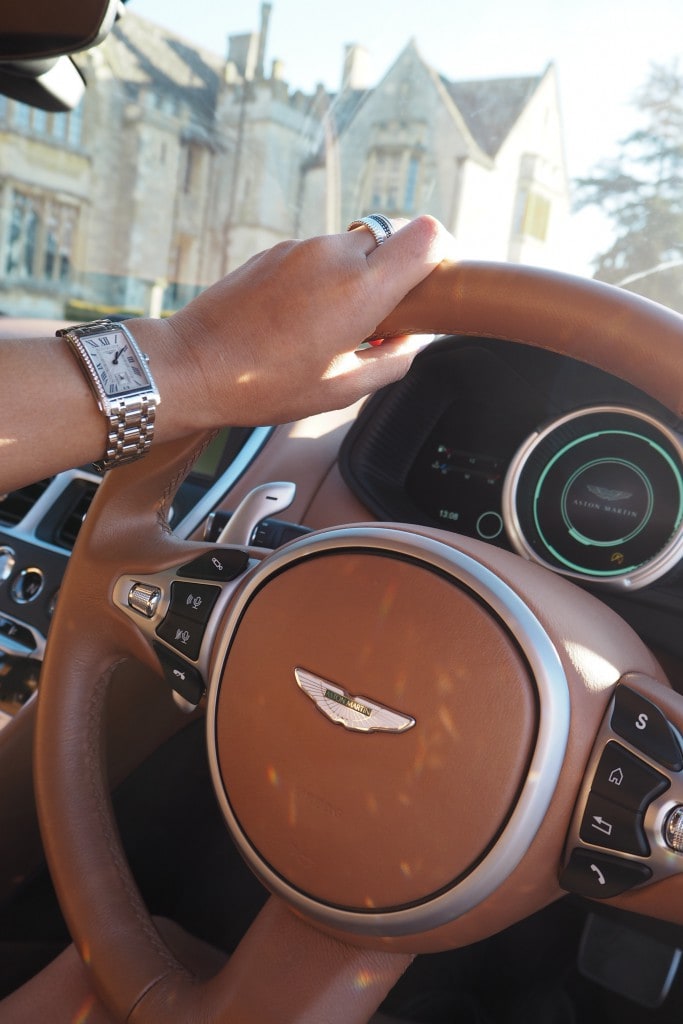 Sleek, retro, tan leather interiors in the DB11. Bonnie wears Longines watch and Boucheron ring.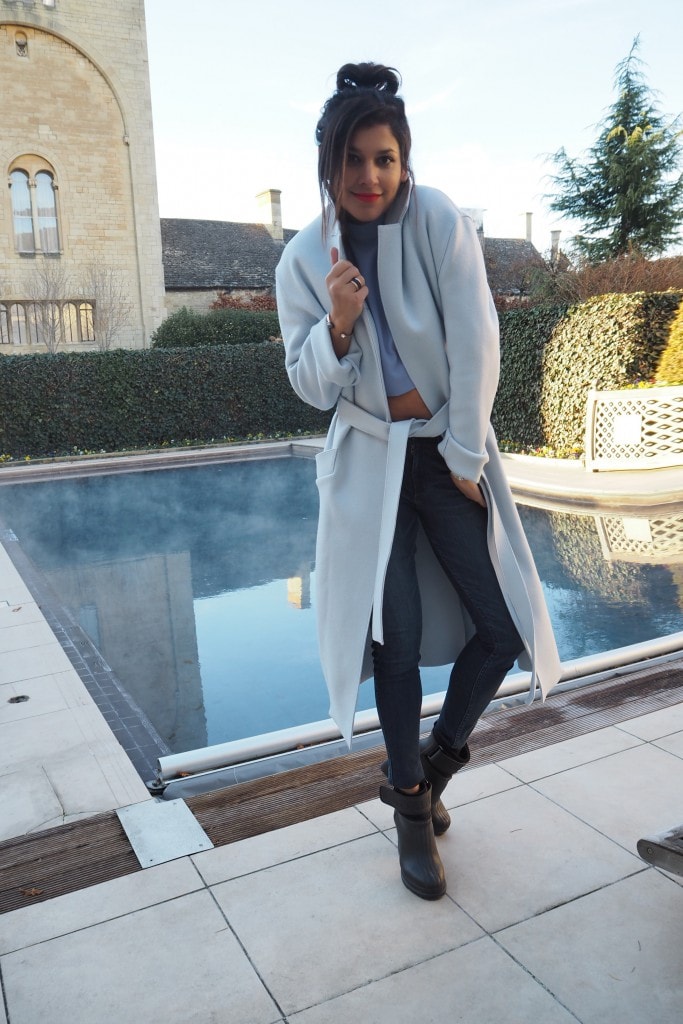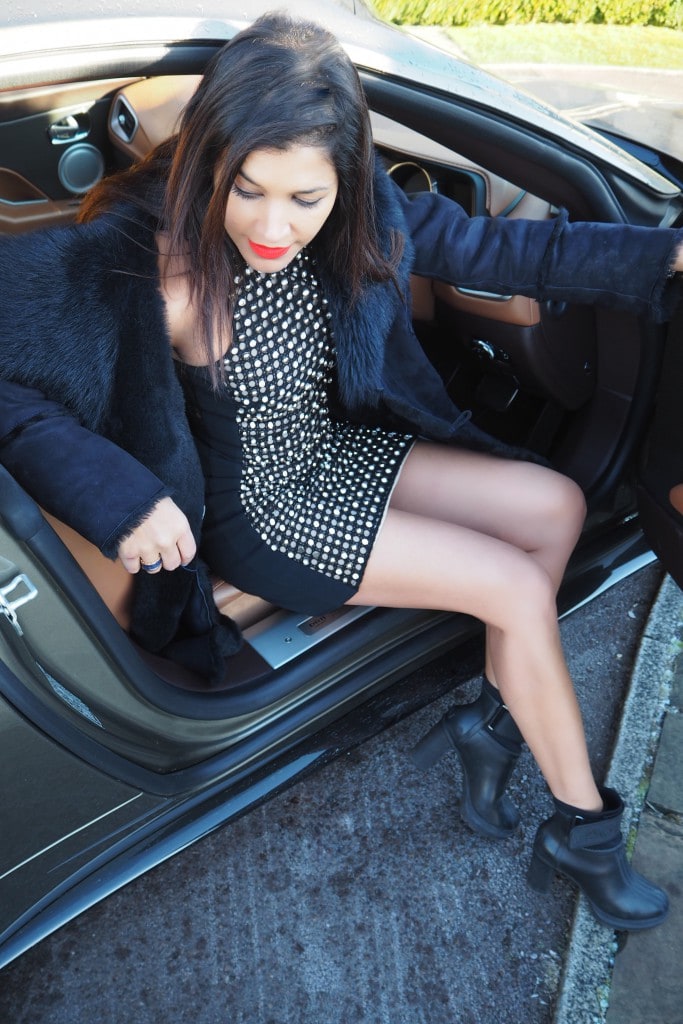 Time for a quick photo shoot! Bonnie wears: Navy shearling coat by Pure Collection, mirror and studded dress by David Koma and boots by Sorel.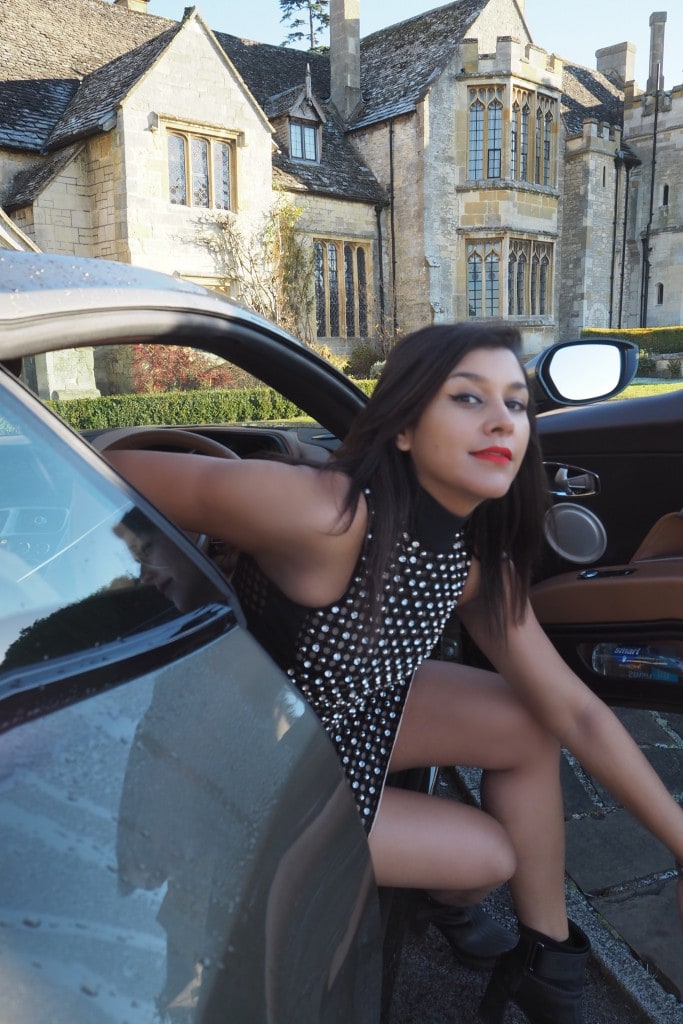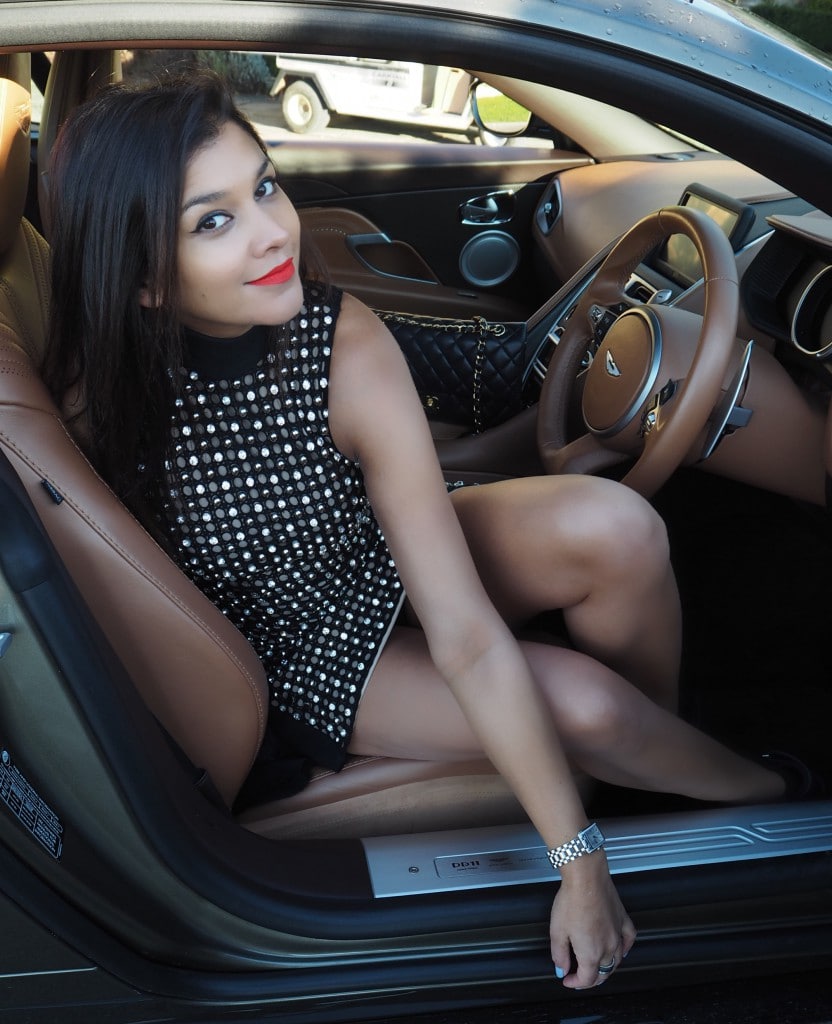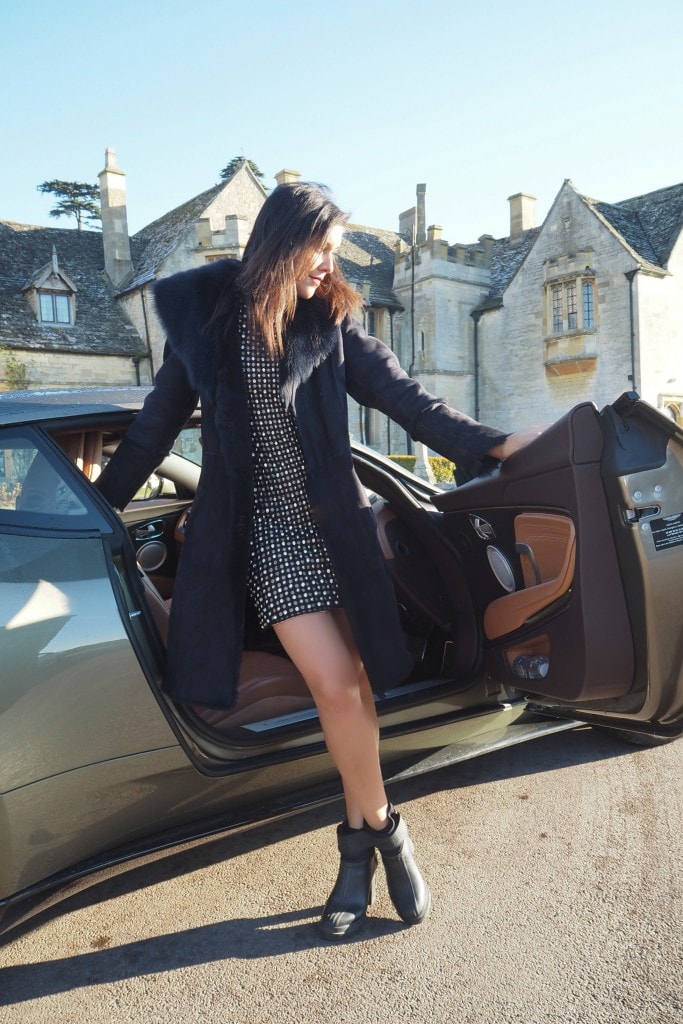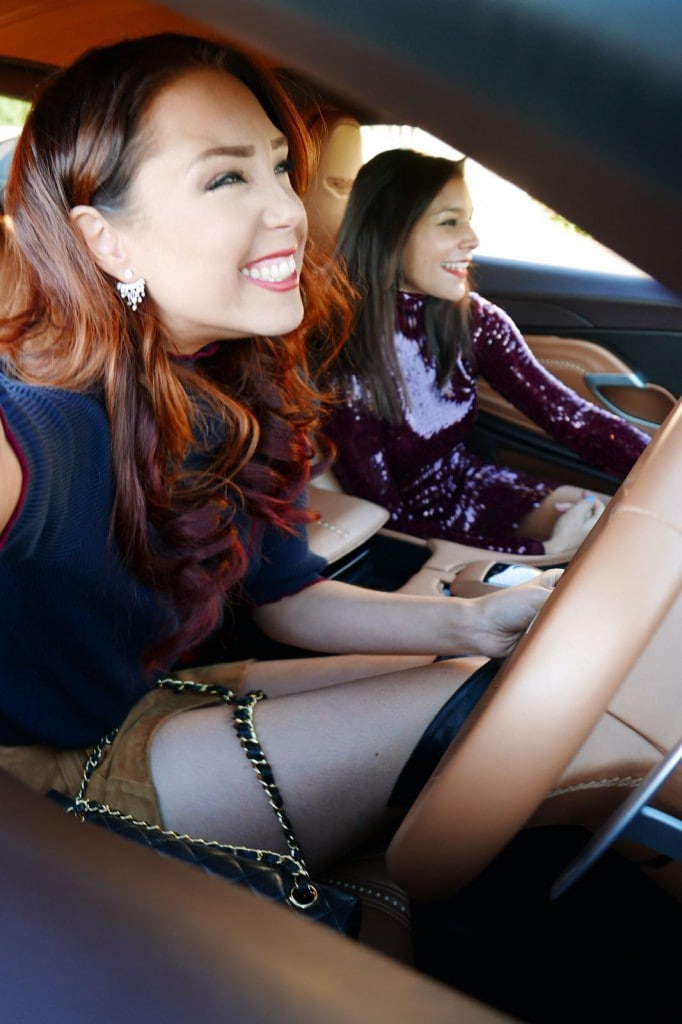 Lorna and I a giggle and going for a drive around The Cotswolds country lane. The perfect activity to blow away the cobwebs.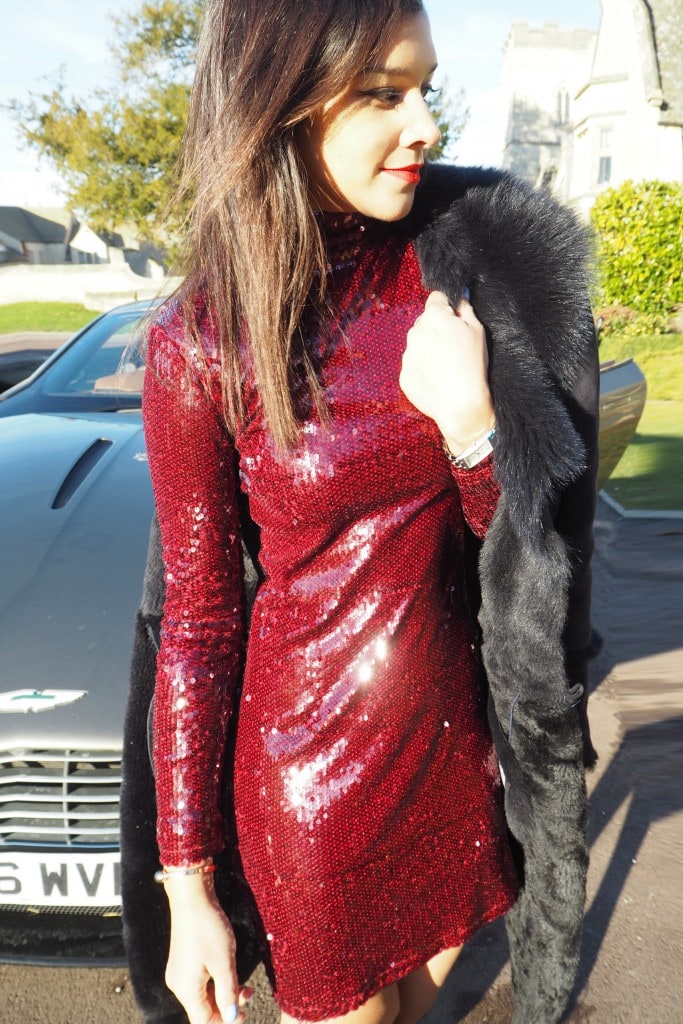 Bonnie wears: Burgundy sequin dress River Island, navy shearling coat by Pure Collection, watch by Longines and nude shoes by Aruna Seth.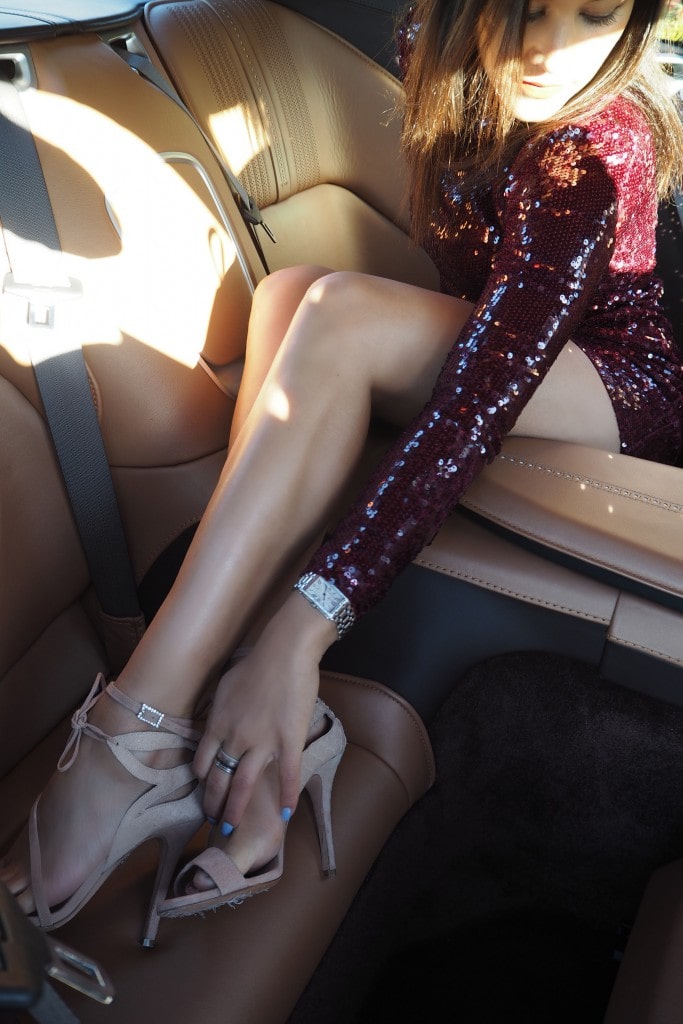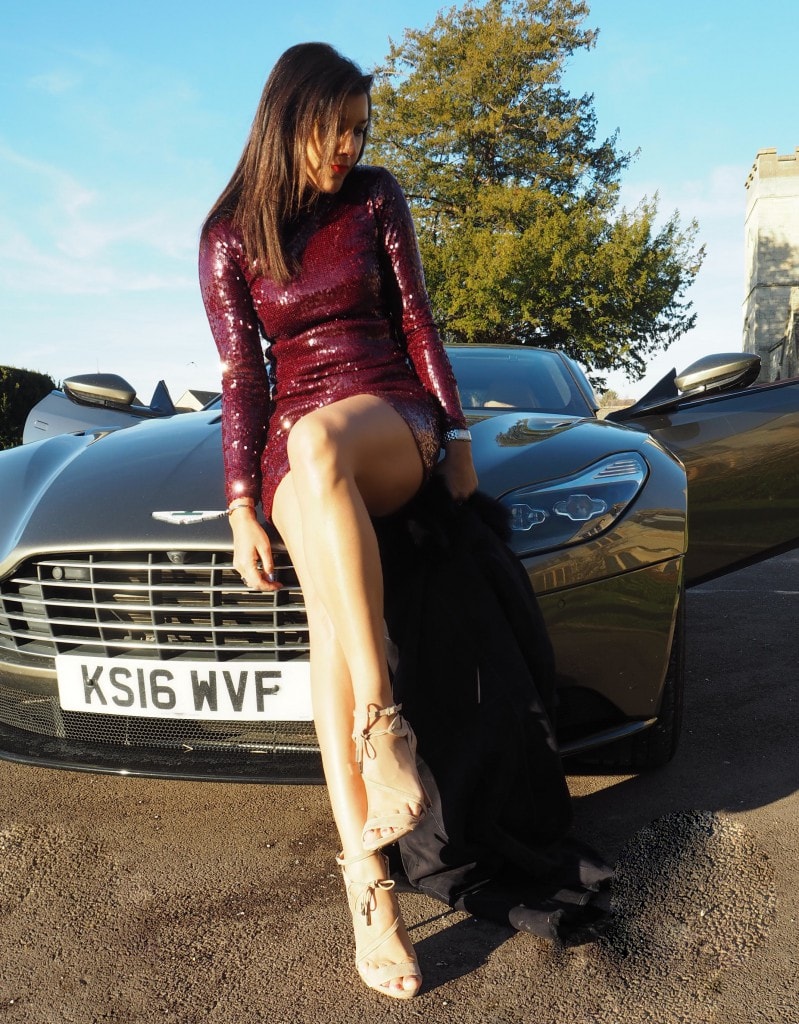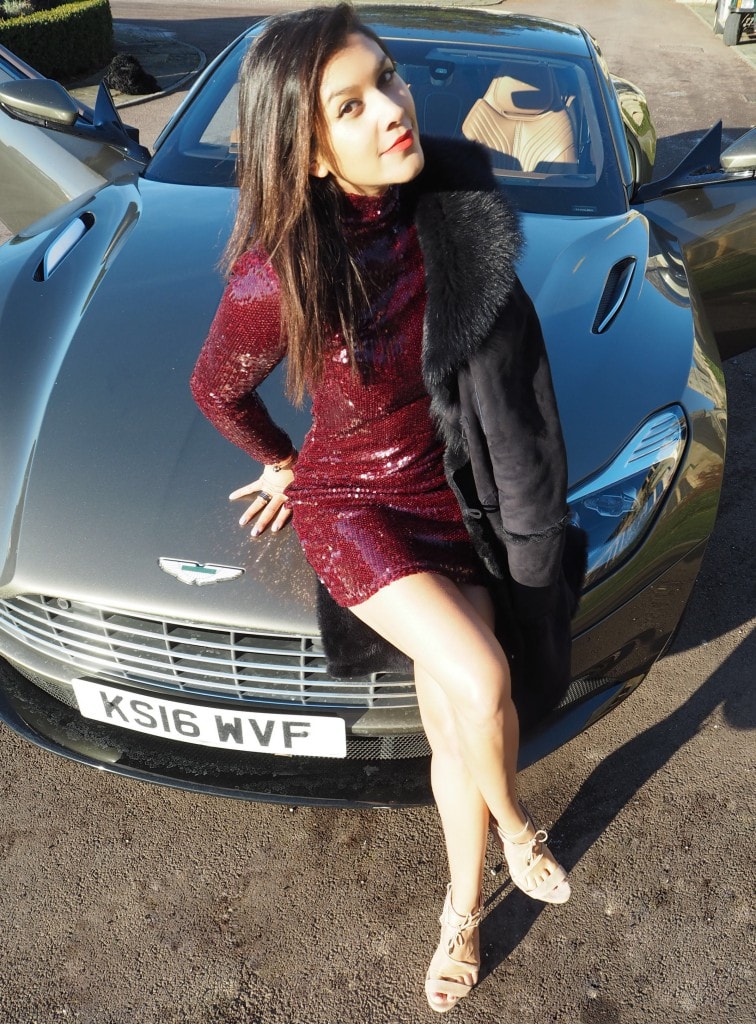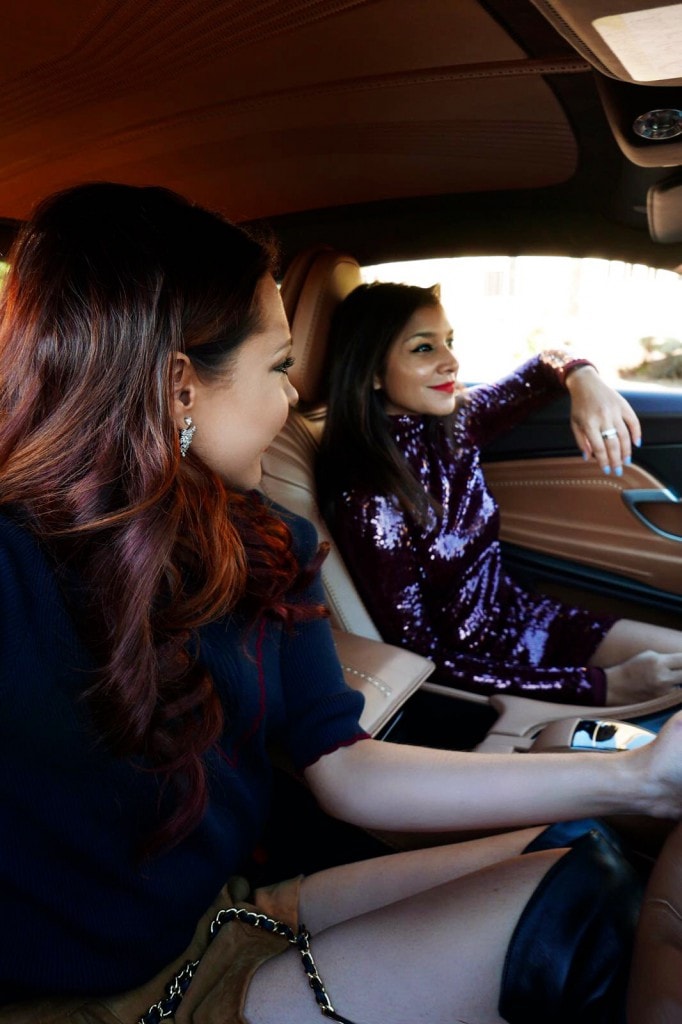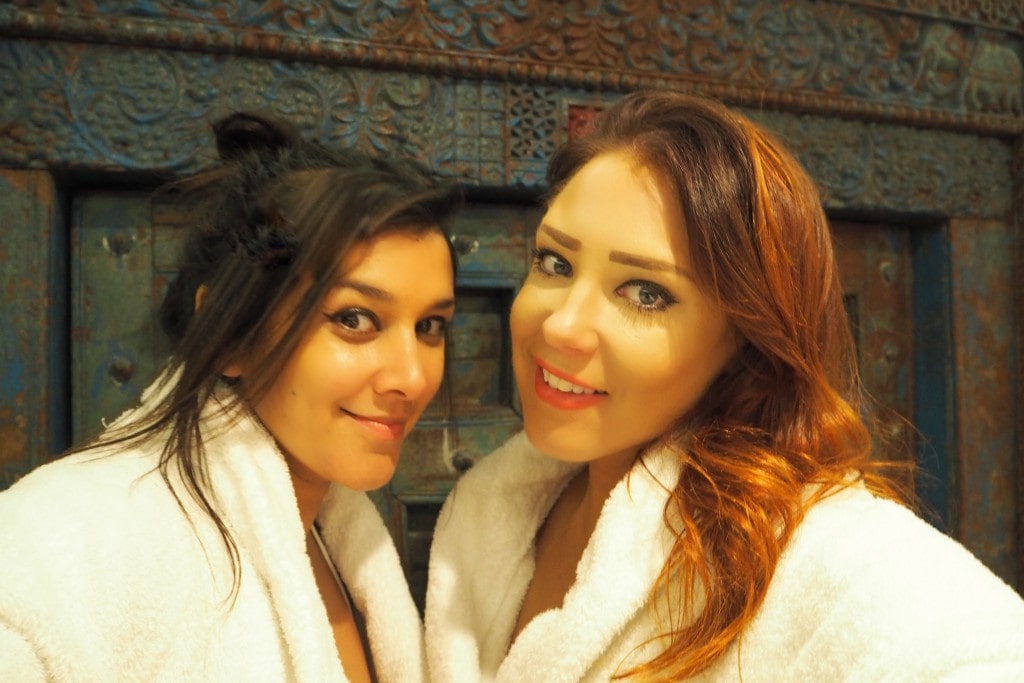 Time for a quick spa treatment before dinner. We both opted for the aromatherapy massage followed by a round at the spa curcuit jacuzzi and jets.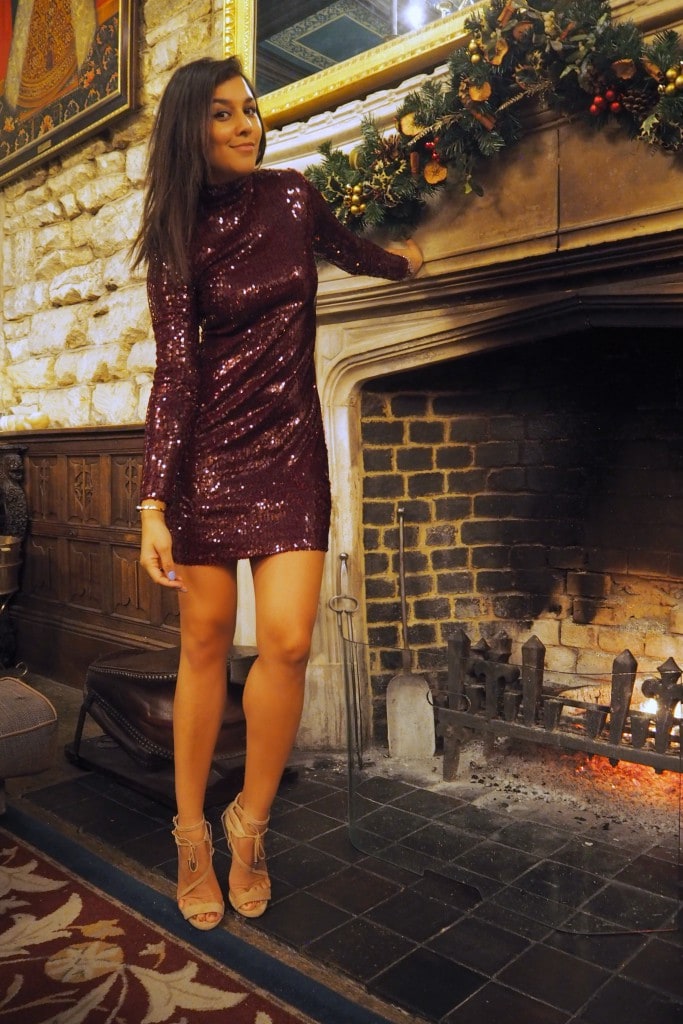 Pre dinner aperitifs in front of the roaring fire in the great hall at Ellenborough Park.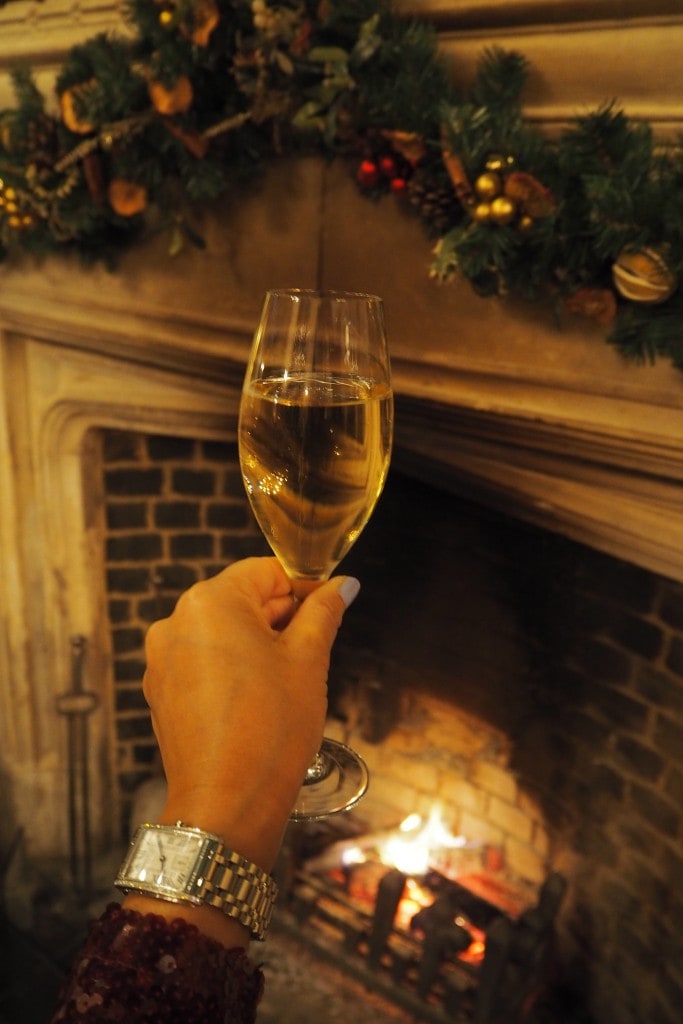 Cheers! Time for a quick tipple, wearing watch by Longines.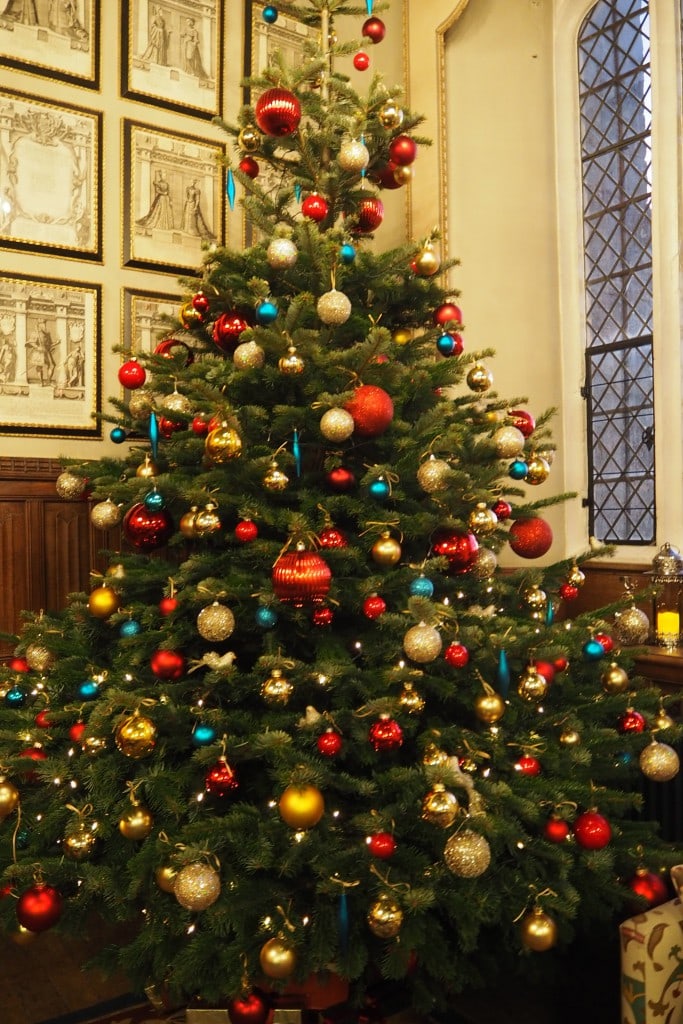 Traditional Christmas tree at Ellenborough Park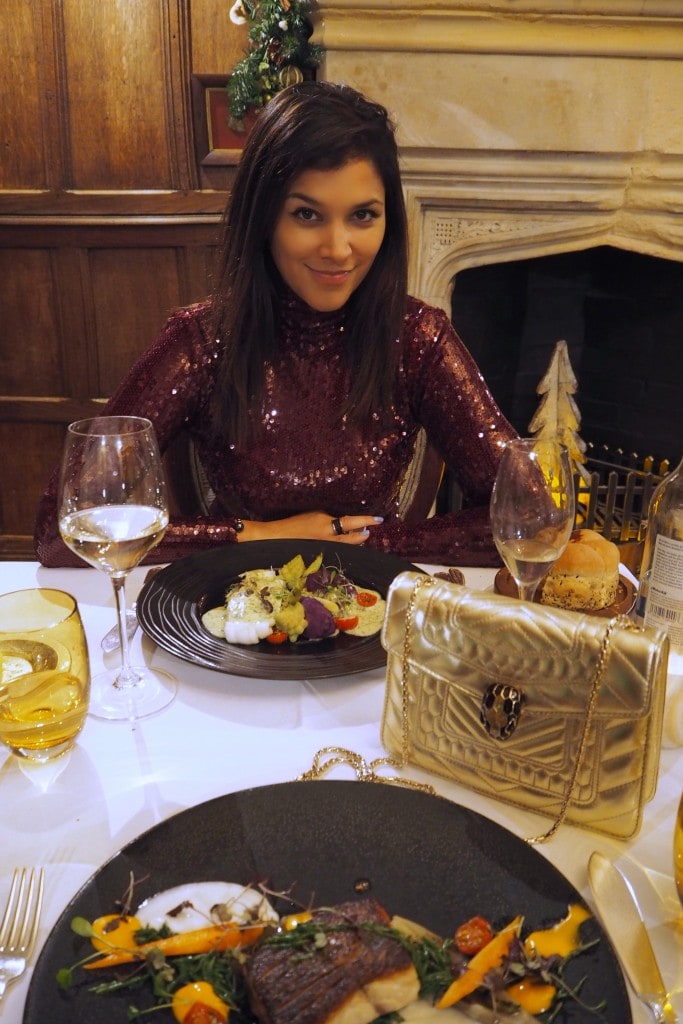 Supper is served in the formal dining room. I tucked in to the lemon sole and Lorna enjoyed the sea bass, pictured above.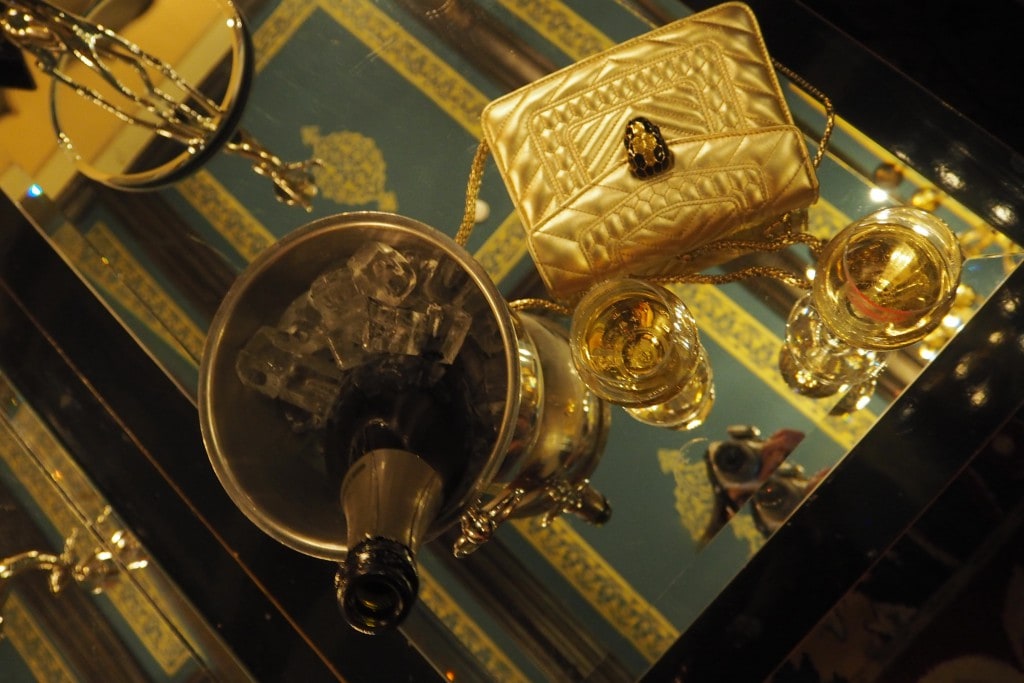 Always time for a few post dinner drinks too! wearing Serpenti forever bag by Bulgari.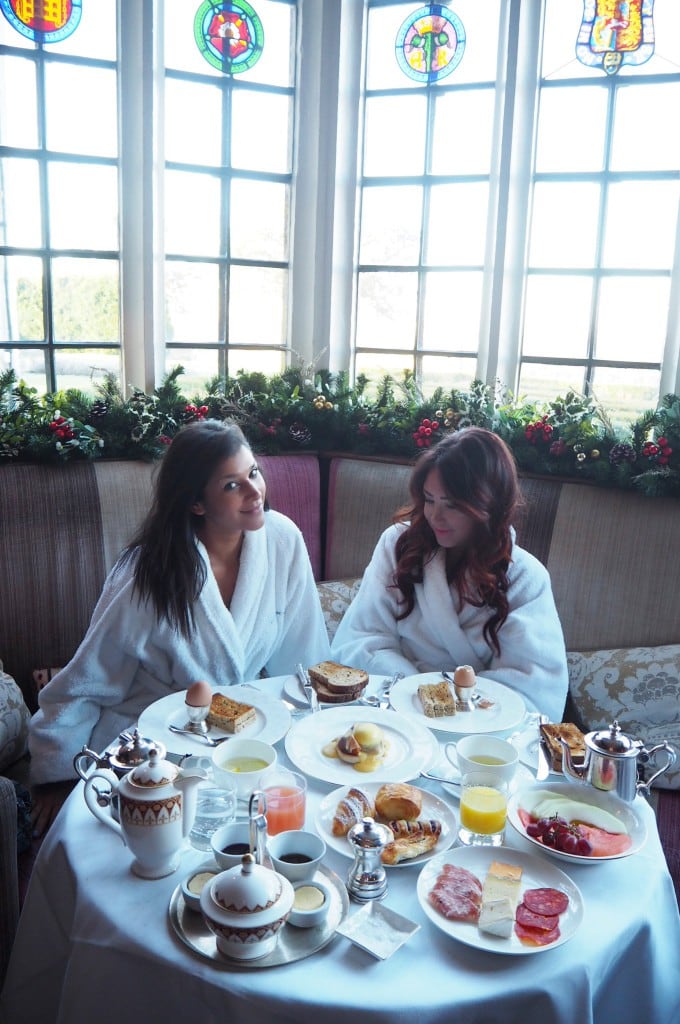 What better way to sort out a sore head in the morning then with a full on English breakfast. #breakfastGoals #hungryMuch?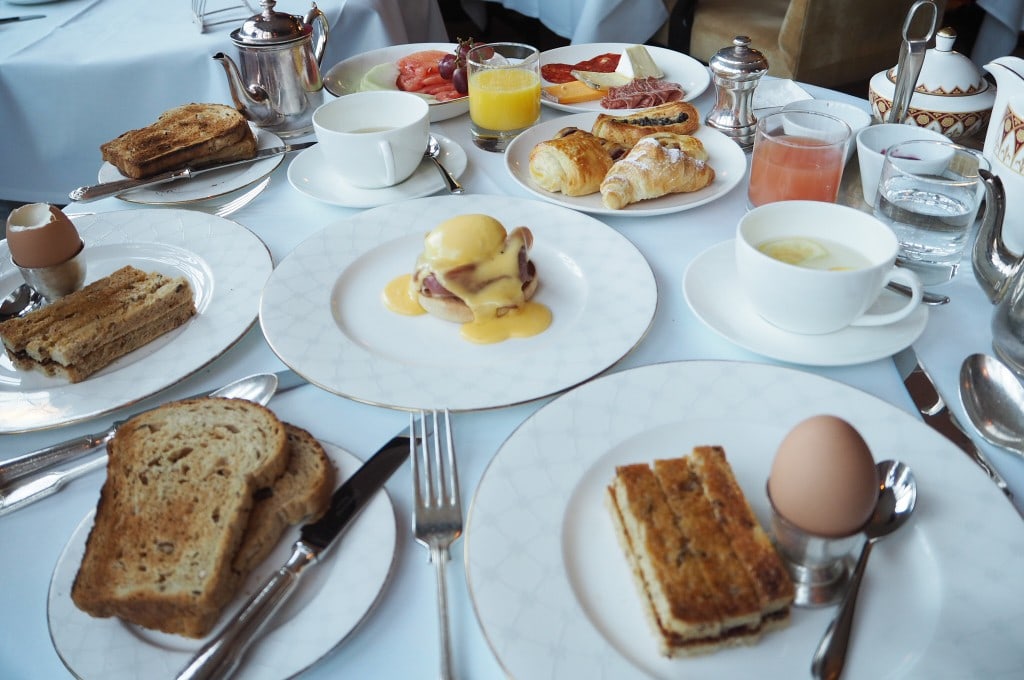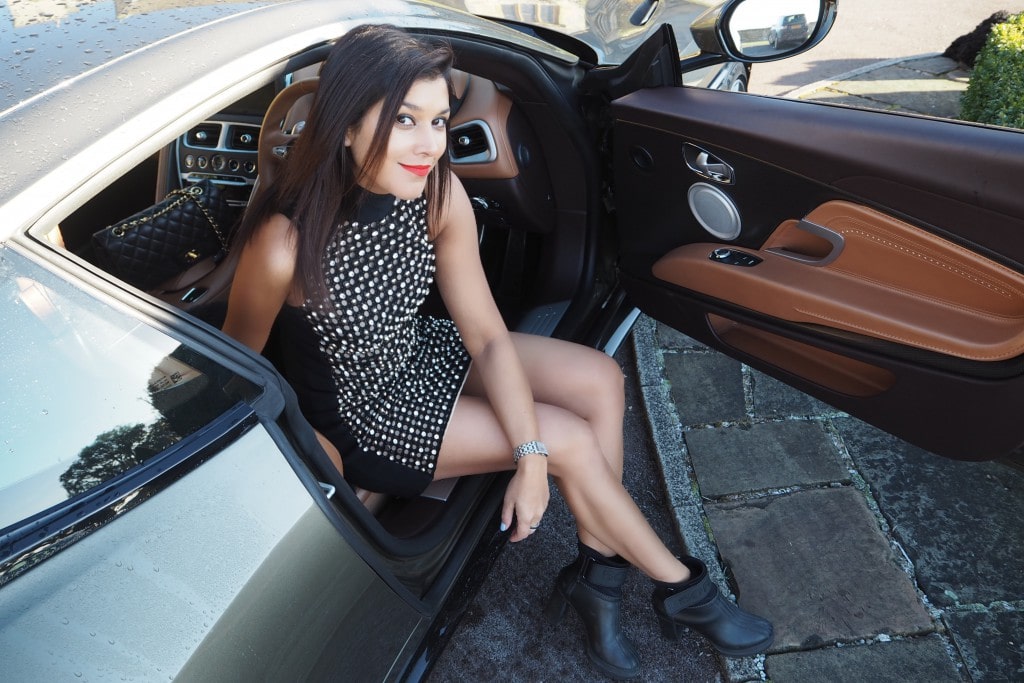 Feeling all refreshed and ready to hit the winter party season head on, it was time to head back to London. But first the 2 hour drive home in the Aston!! Bring it on!
Verdict – This is without a doubt one of the most fun cars I have ever driven in my life and I like my cars. It's fast, smooth, super fun to drive and I love the attention you get when driving it. Who Moi??? I think it'll be a few years till I can actually afford one myself (ahem!) but this spectacular car is definitely on my future Christmas list.
Thanks Aston Martin for giving me the chance to experience driving one of the best cars in the world!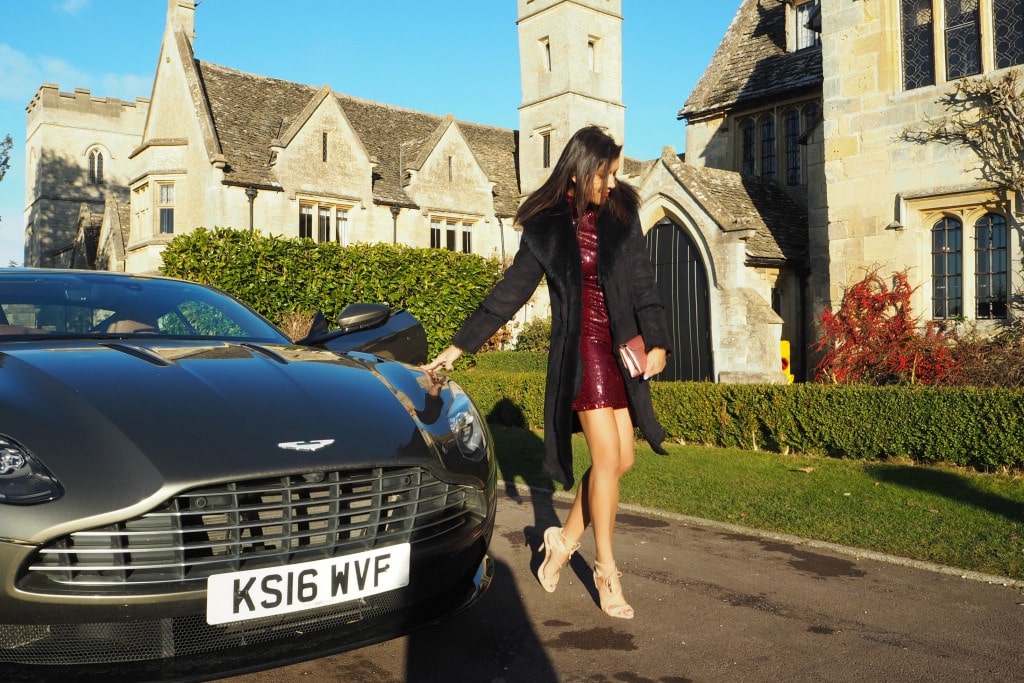 Bye Bye Aston Martin and Ellenborough Park, I'll miss you both!
Next stop Mexico…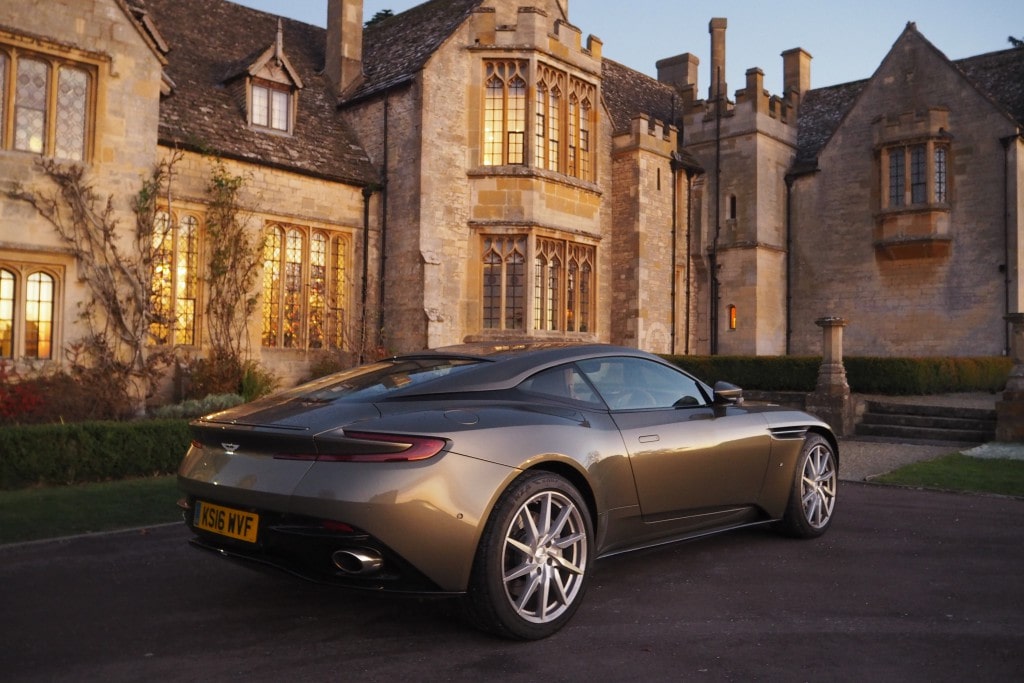 For more driving antics check out my Ferrari weekender, Coachella with Mercedes/ Smart Car and Off road driving at the Ice Hotel in the Volvo XC90 posts.
Bon voyage xx