Mexican Adventure Part 1 – Papaya Playa Project

Mexican Adventure Part 1 – Papaya Playa Project
Where? Tulum, Mexico
Exactly? The Papaya Playa Project
Why? As a little pre Christmas girls holiday my friend Olivia and I decided to have a vacation in the idyllic Mexican beach town of Tulum. We decided to do it in three parts starting at the renowned eco party hotel, Papaya Playa Project, followed by a spa break at the luxurious, colonial Esencia Hotel and finally ending up at instagram favourite Hotel Azulik.
Here's the style traveller photo diary of our Mexican adventure, part 1 – Papaya Playa Project.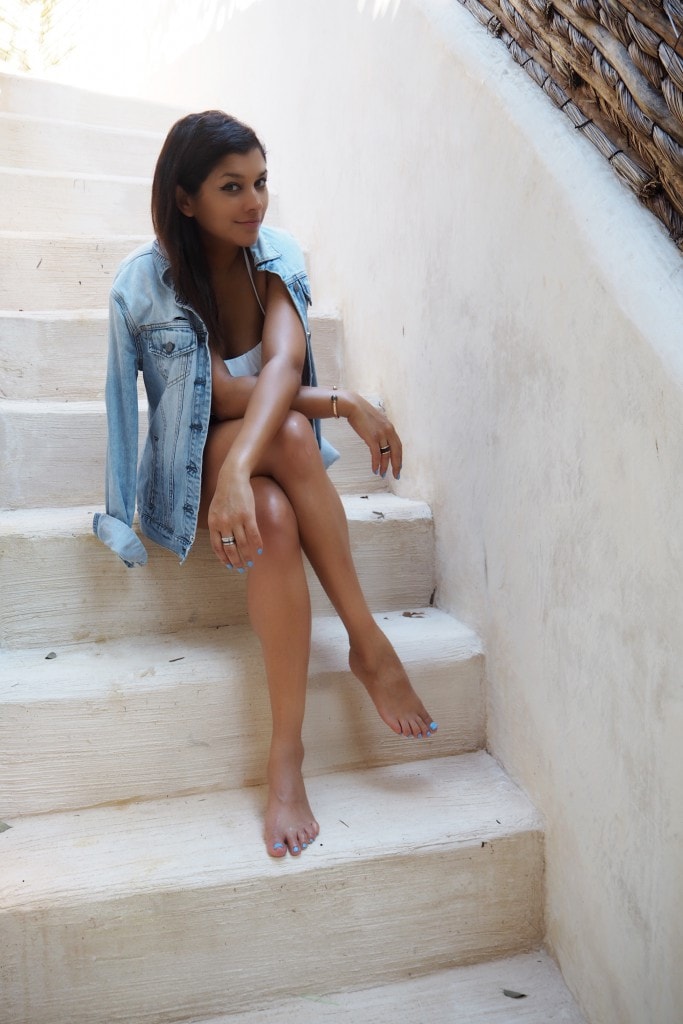 Me above chilling out on my private roof deck wearing Elizabeth Hurley Beach bikini and Levi's denim jacket.

The main hub at Papaya Playa Project is where all the action happens. From breakfast in the morning through to partying till dawn, all activities at Papaya are accompanied by this amazing beach view.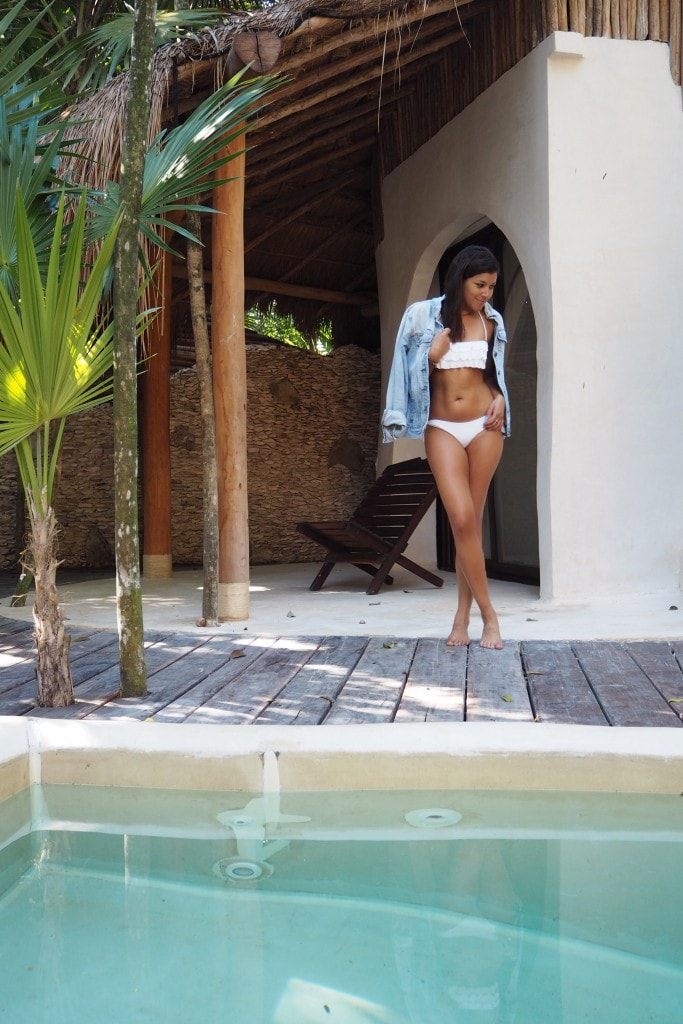 Posing by the private pool at my jungle casita wearing Elizabeth Hurley Beach bikini and Levi's denim jacket.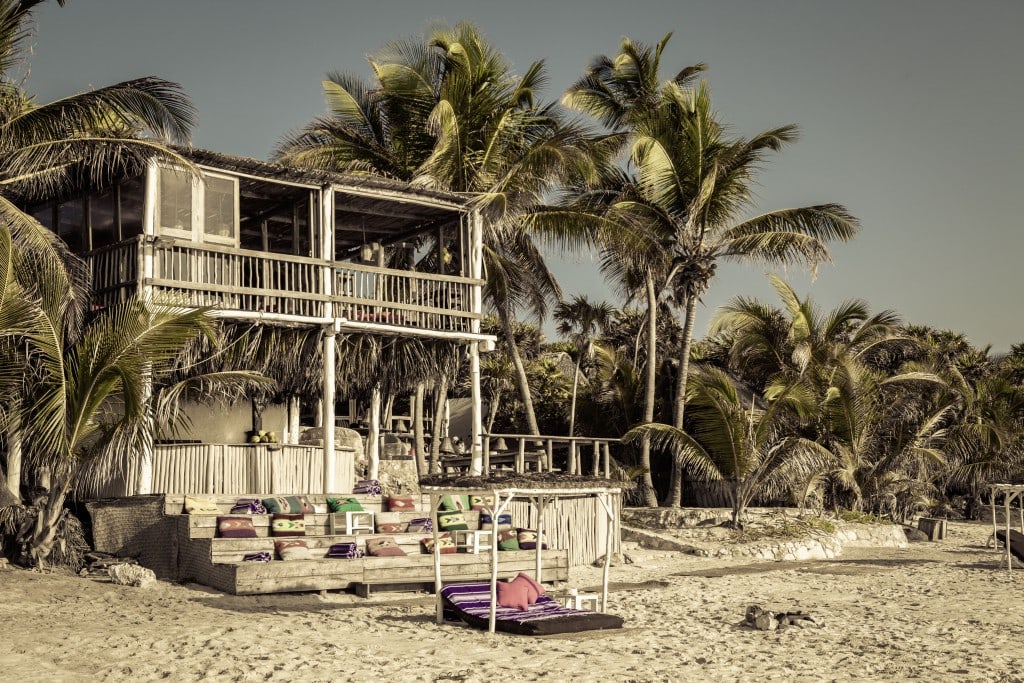 Colourful Mexican cushions adorn the hotel decor.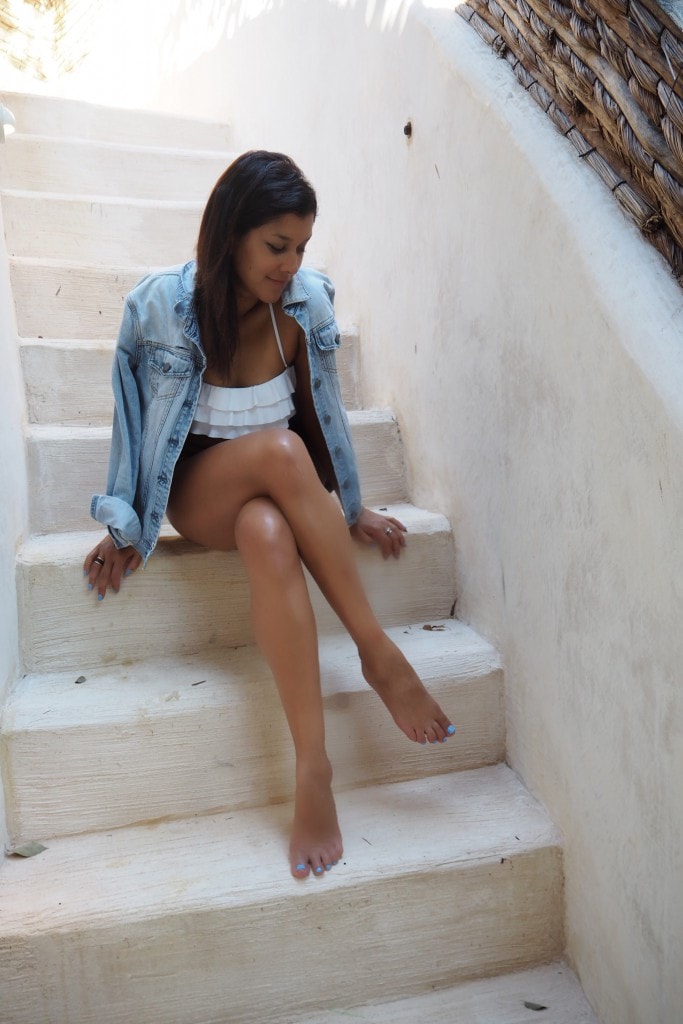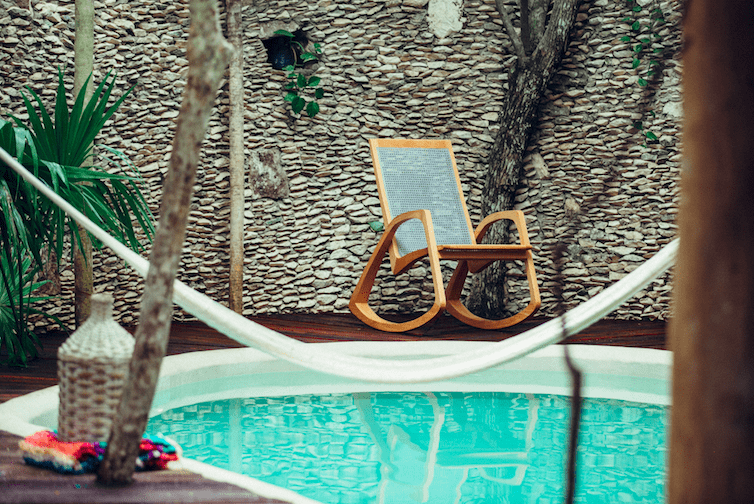 Our jungle casita with it's own little private plunge pool.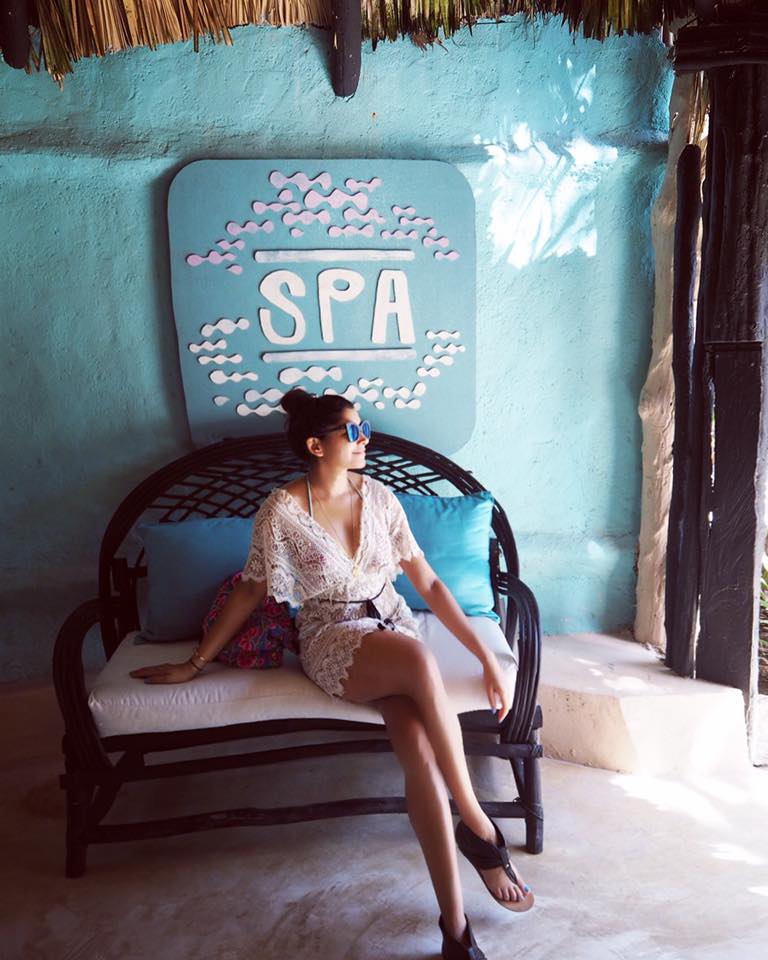 And time for a little R&R. On arrival I headed straight to the spa for a holistic signature massage. It's the perfect way to relax into the holiday and this particular treatment also included a body scrub, which is great for smoothing skin pre tanning. And the best bit? Jon Snow was my masseur!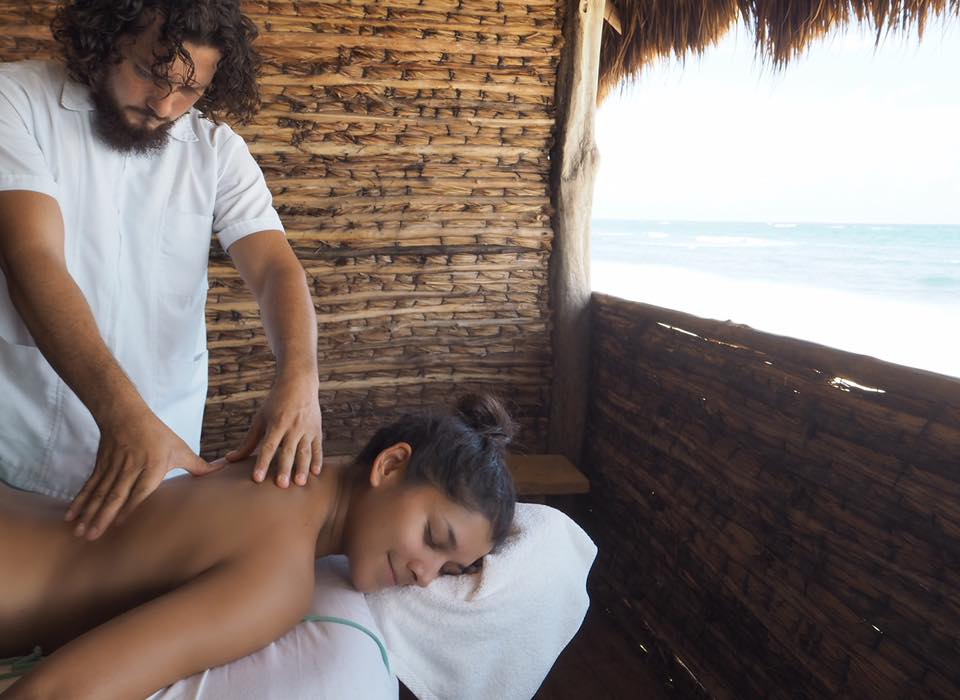 Feeling totally blissed out. The massage is accompanied by a view and sounds of the sea.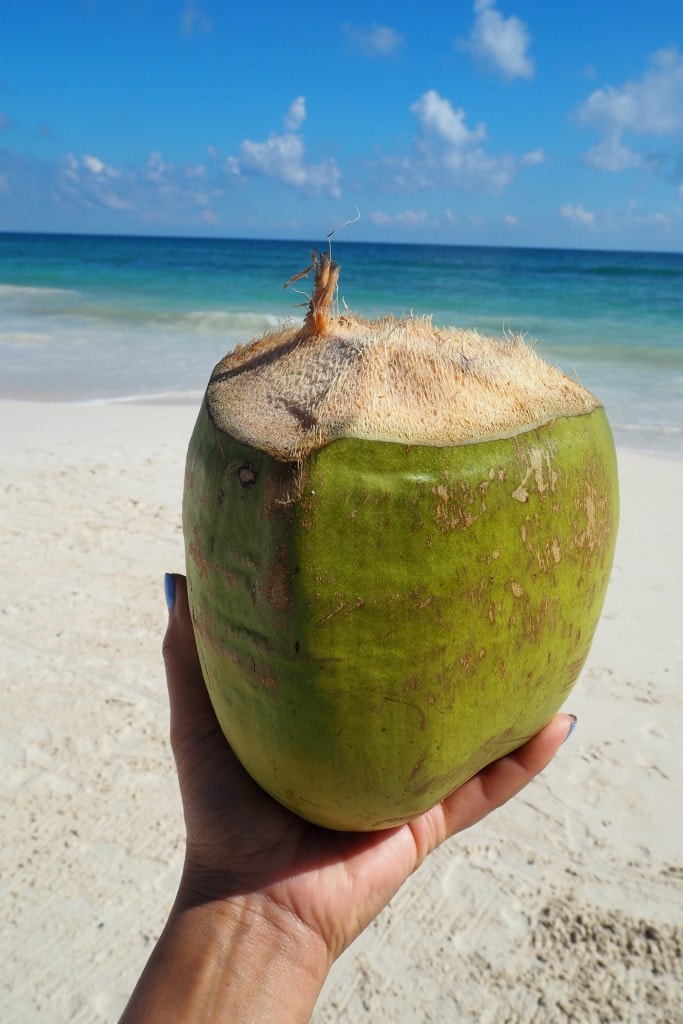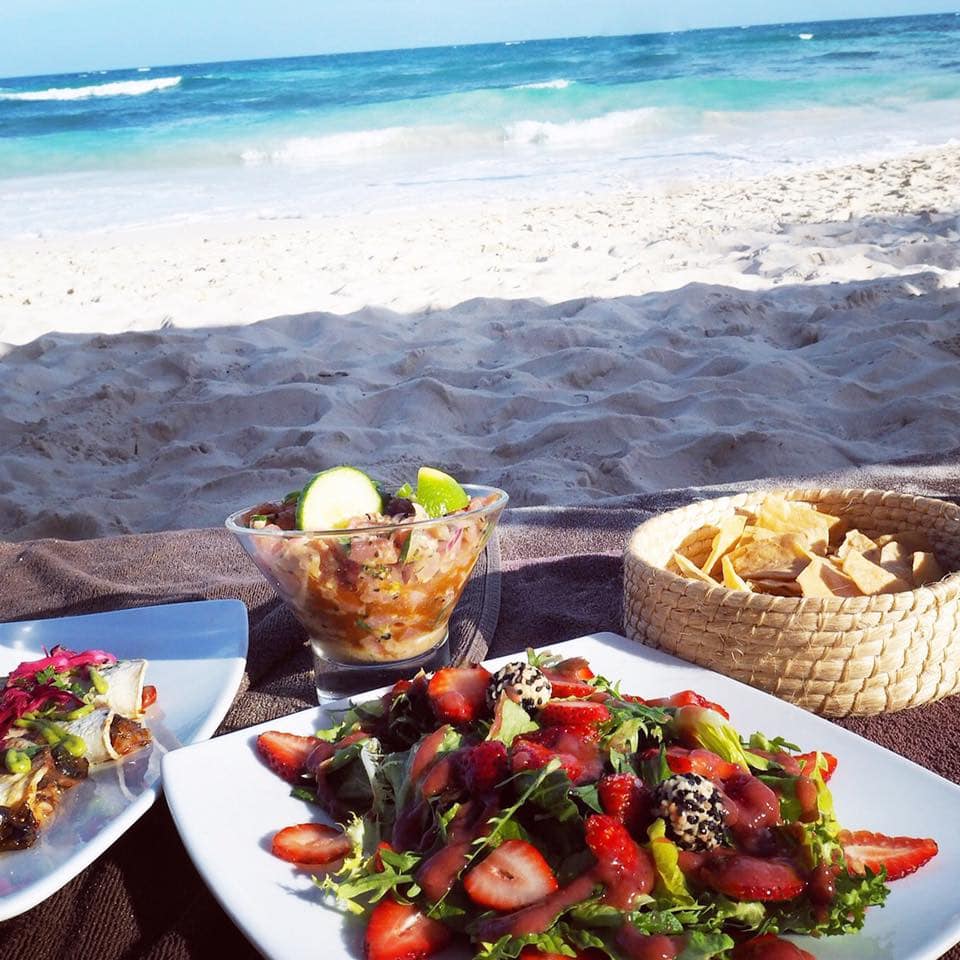 Food and drink
The restaurant at the Papaya Playa Project serves a mix of delicious Mexican inspired healthy salads, ceviches and juices. The tacos and burritos are mouthwateringly tasty with a chilli kick.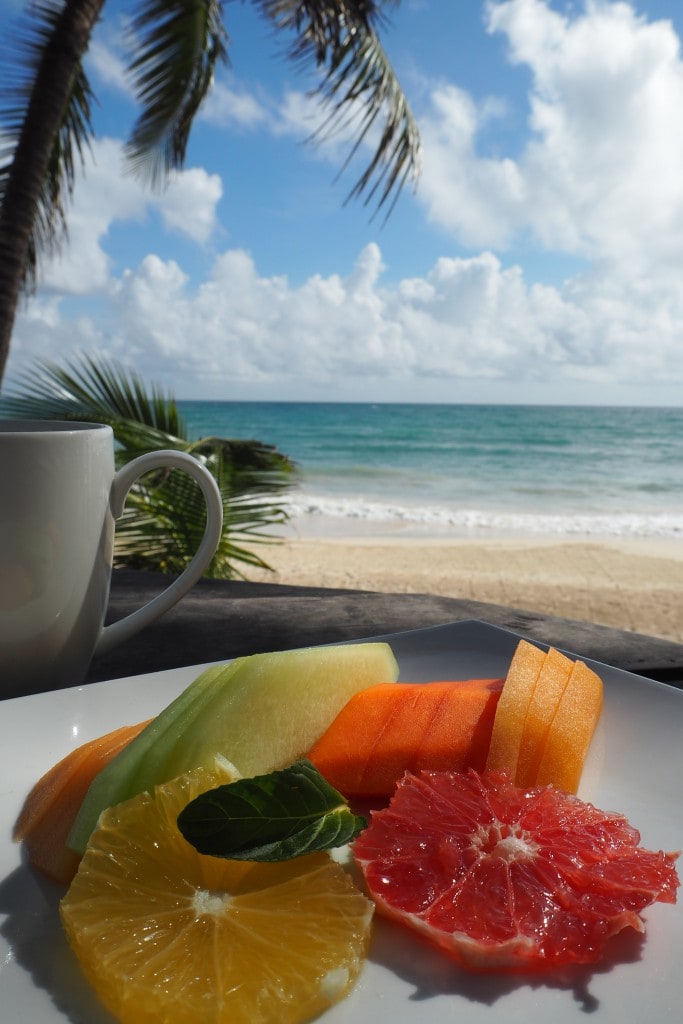 Breakfast by the beach.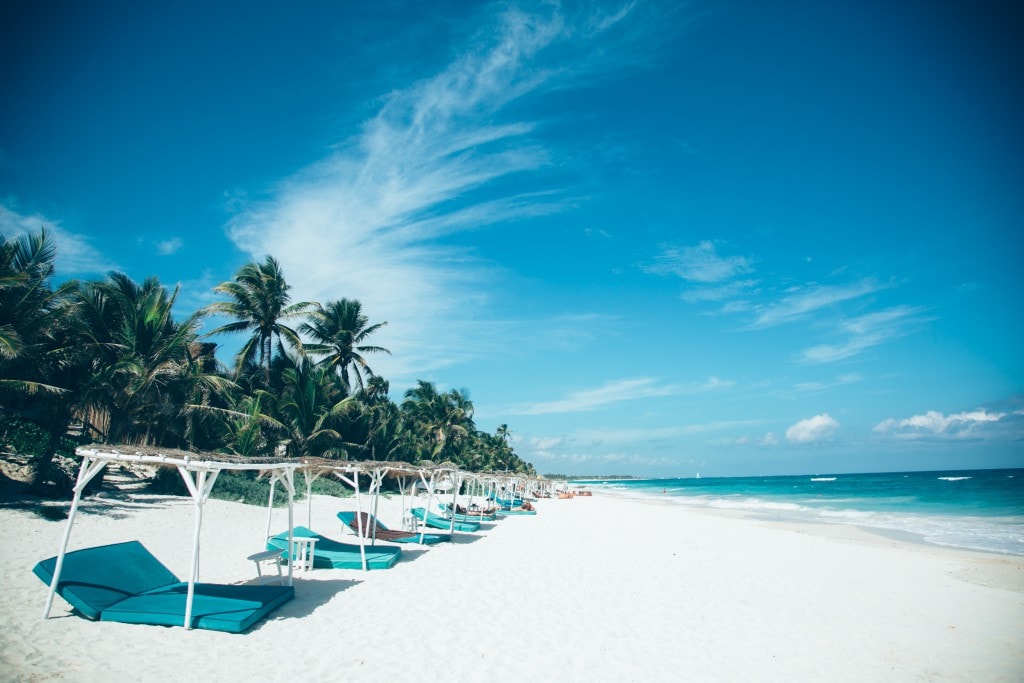 Now time for a hard day of sunbathing.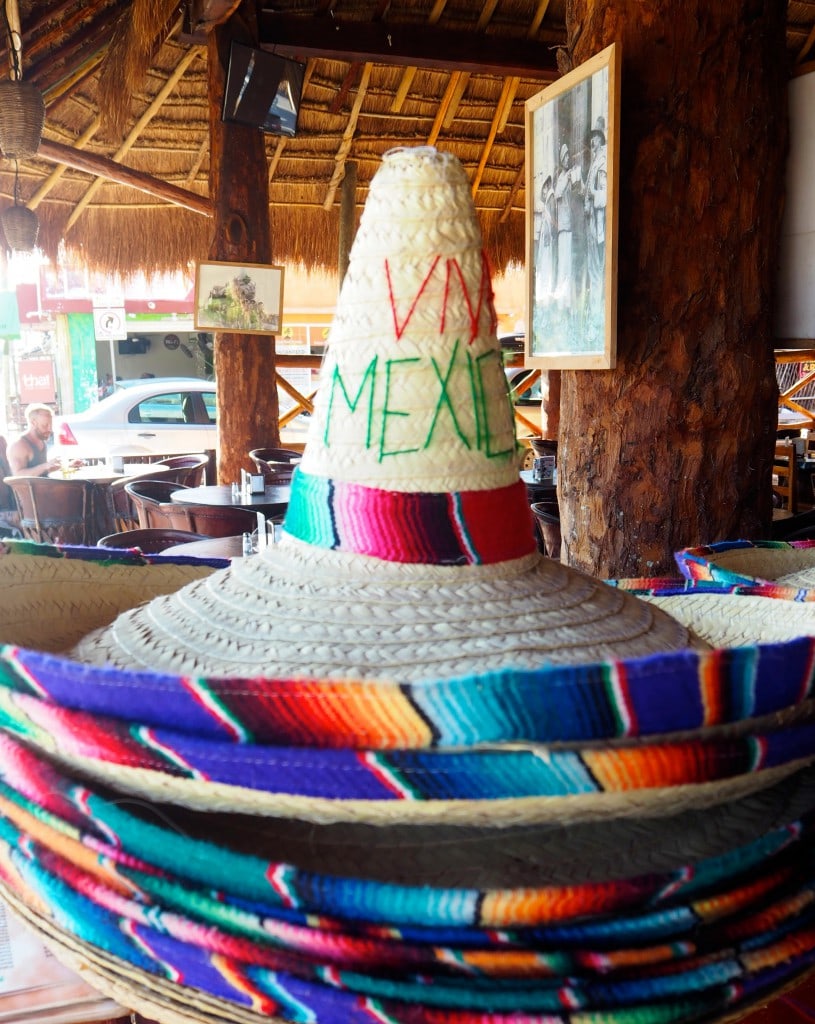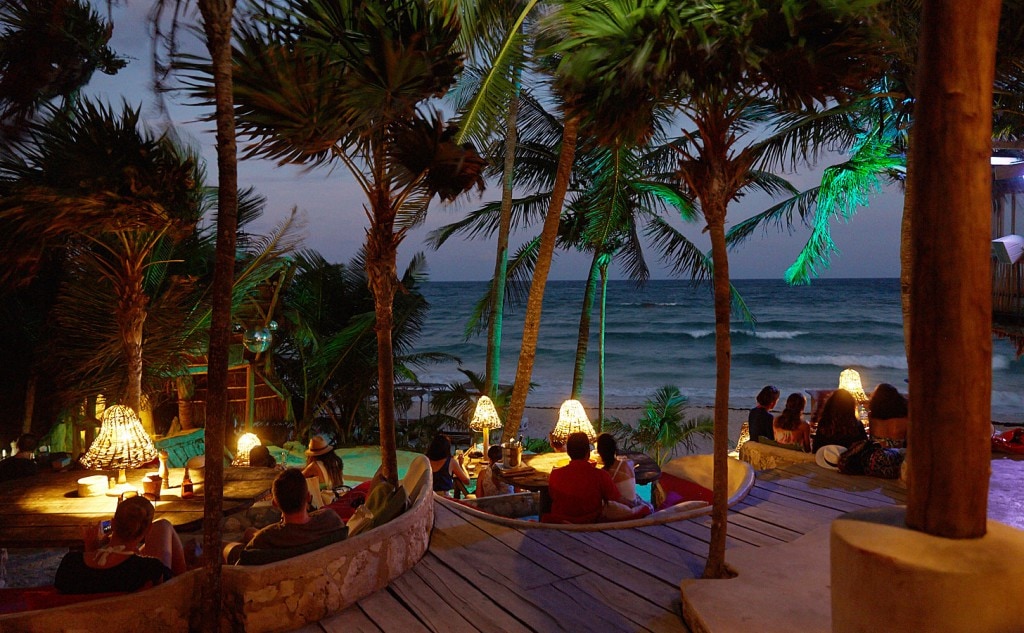 After Dark
The Papaya Playa Project is famed for it's full moon parties which take place on the Saturday every month closest to the lunar event. World renowned DJ's such as Solomon take to the decks and all of Tulum's beautiful people come out to play. The dress code is chilled beach wear so leave the heels at home, you'll be dancing on the beach.
Mid week the bar and restaurant is still open, but has a much more relaxed vibe than on Saturdays, playing an eclectic mix and chill out tunes.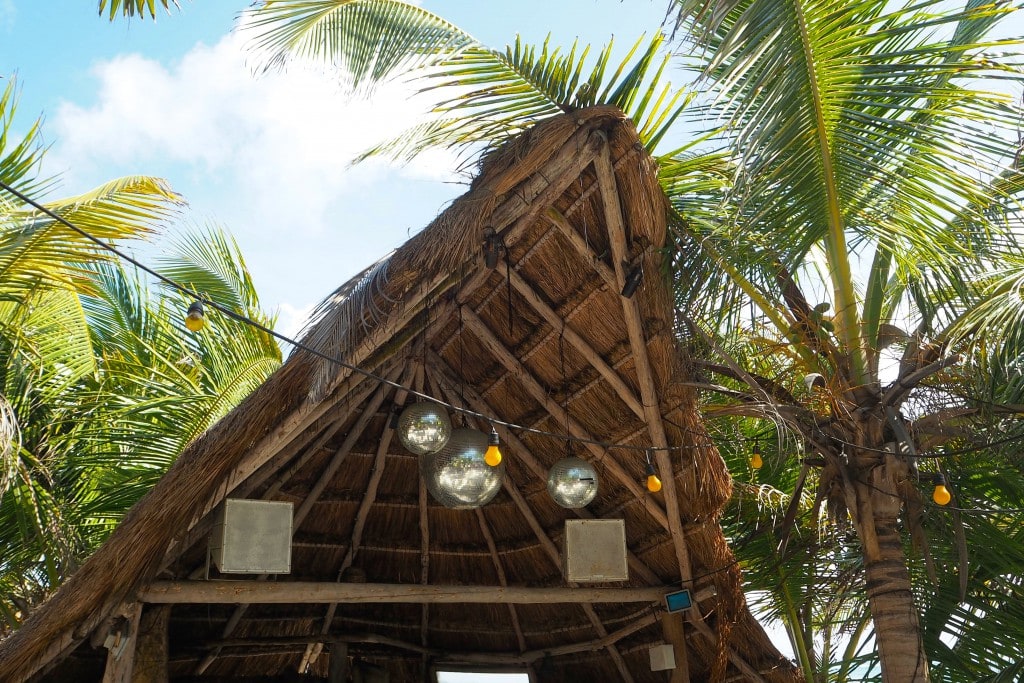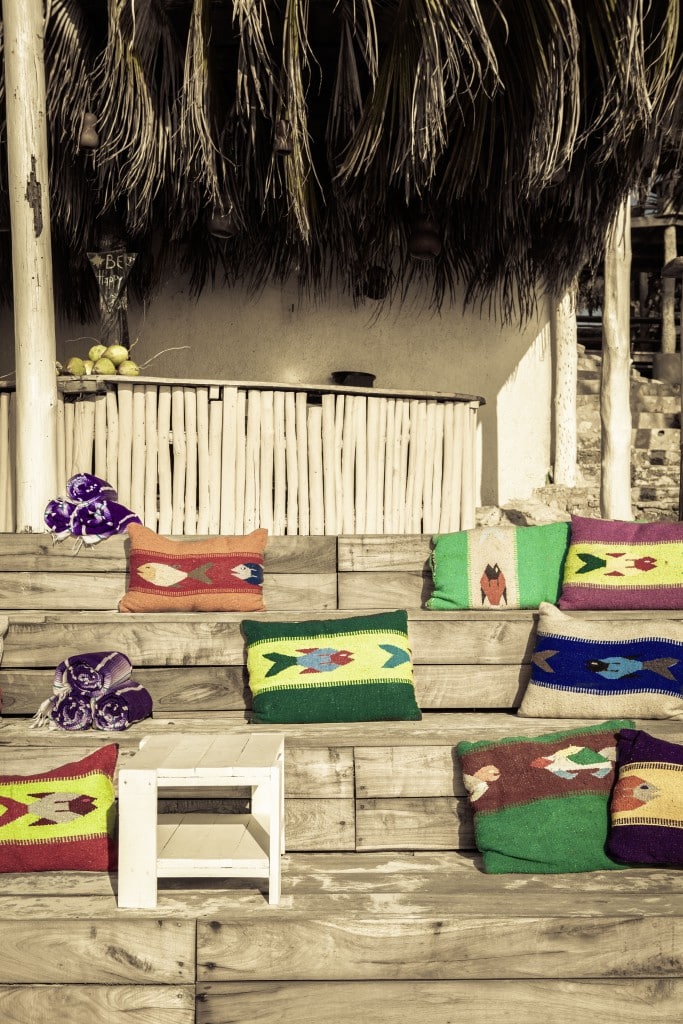 Bye Bye from Papaya Playa, next stop Esencia Hotel.