Ibiza – Yacht trip to Formentera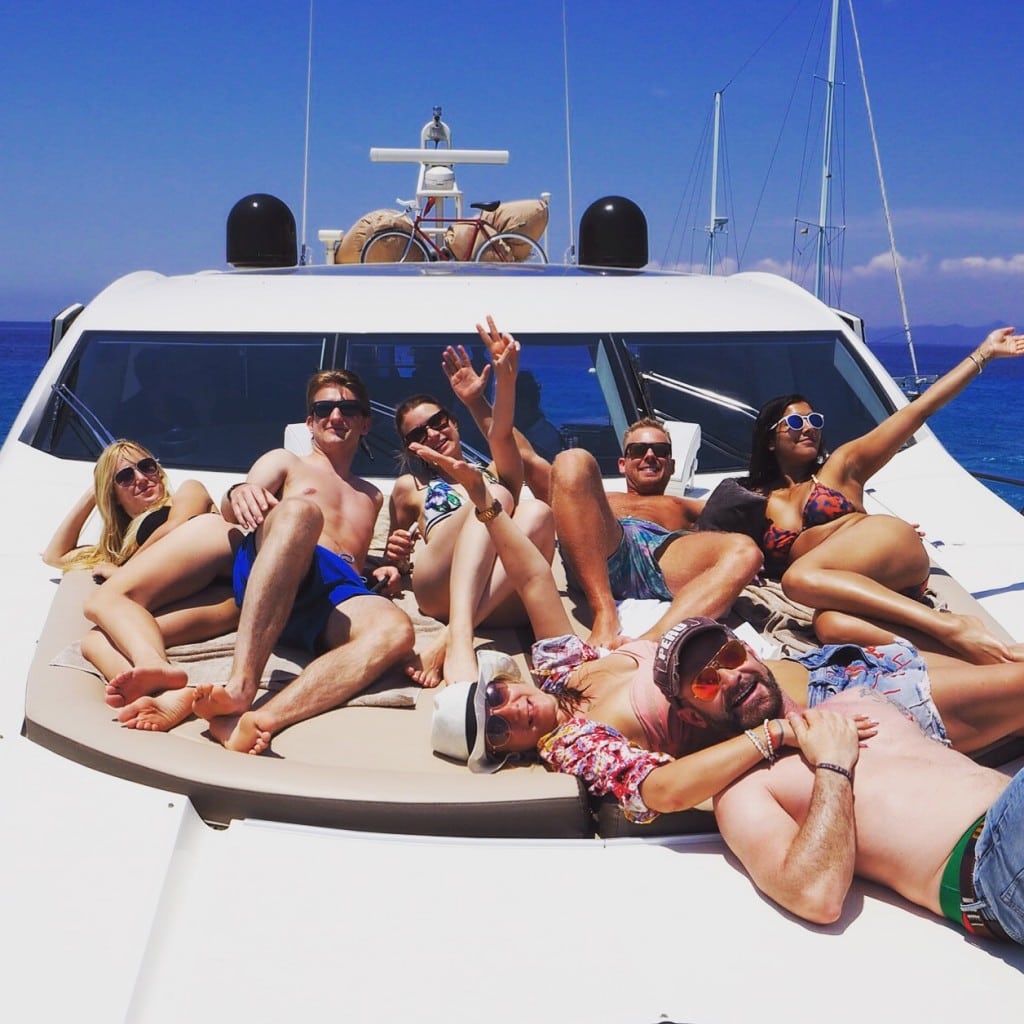 Ibiza – Yacht trip to Formentera
What to do in Ibiza
One of my favourite things to do in Ibiza is to charter a yacht and sail out to the crystal, clear waters of Formentera for the day. It's always a good idea to do this on the first day, as it's the perfect way to ease yourself into the Balearic spirit. Also you're less likely to have a hang over or miss the boat at the start of your trip.
Head to Formentera from Ibiza Town Port, the journey takes around 30 minutes. Stop off in beautiful turquoise coves and play with the yacht toys, jet skis, paddles boards, drones and more. Then head to one of the restaurants on the island for a spot of lunch. I highly recommend the boho, chic restaurant, Beso Beach.
Our beautiful yacht was called 'Just Smile' and believe me, that's all we did all day! Just Smile is available to hire from Smart Charter Ibiza, log on here to see the whole fleet and price list. And a special thanks to Charlie Chester at Essential Ibiza concierge service for organising such a wonderful day.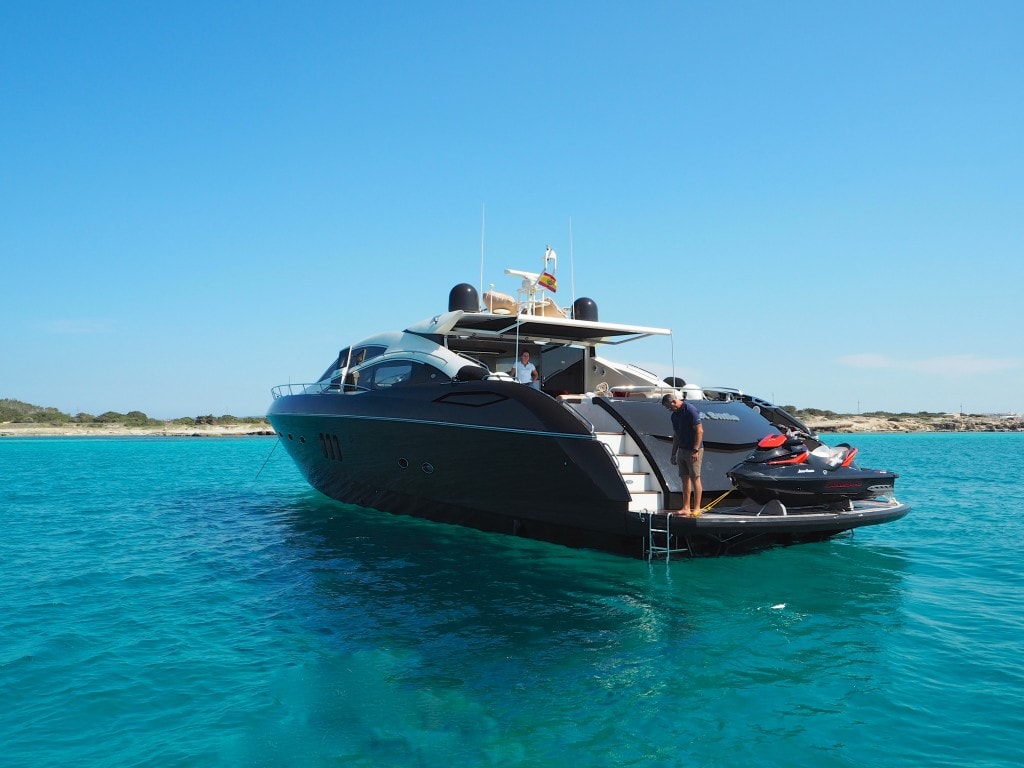 Our fabulous Sunseeker Predator 82 was called 'Just Smile'. Believe me I did!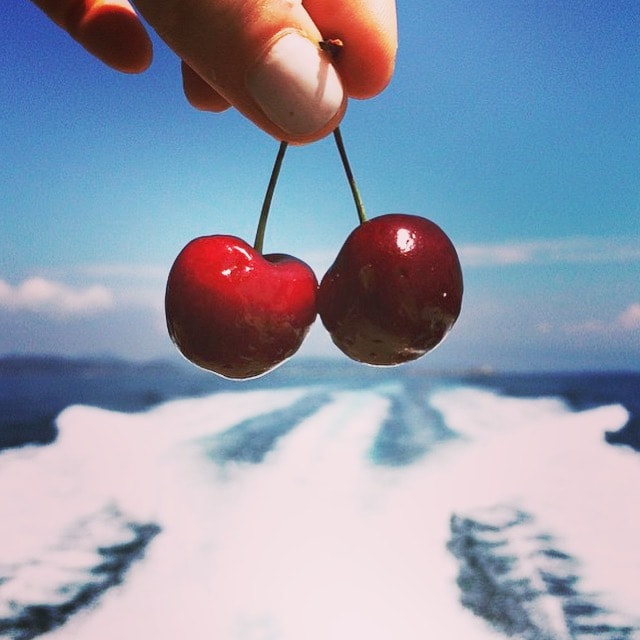 The cherry on the top -Looking forward to Pacha tonight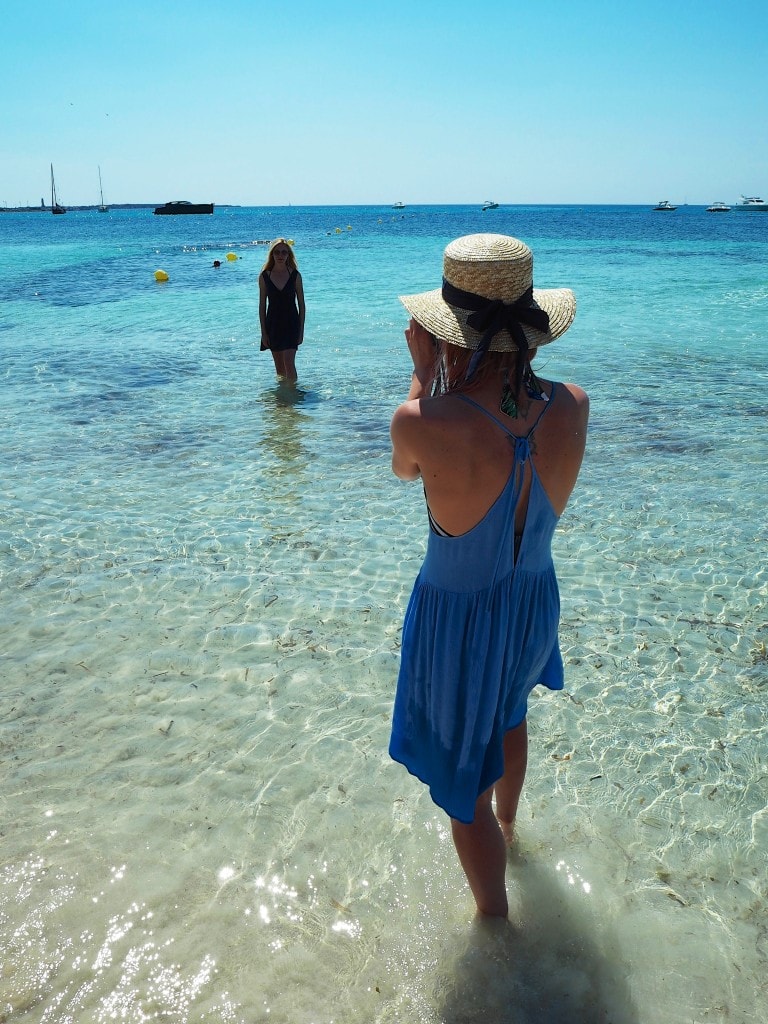 Picture perfect – beautiful ladies, Diana and Olivia do an impromptu photo shoot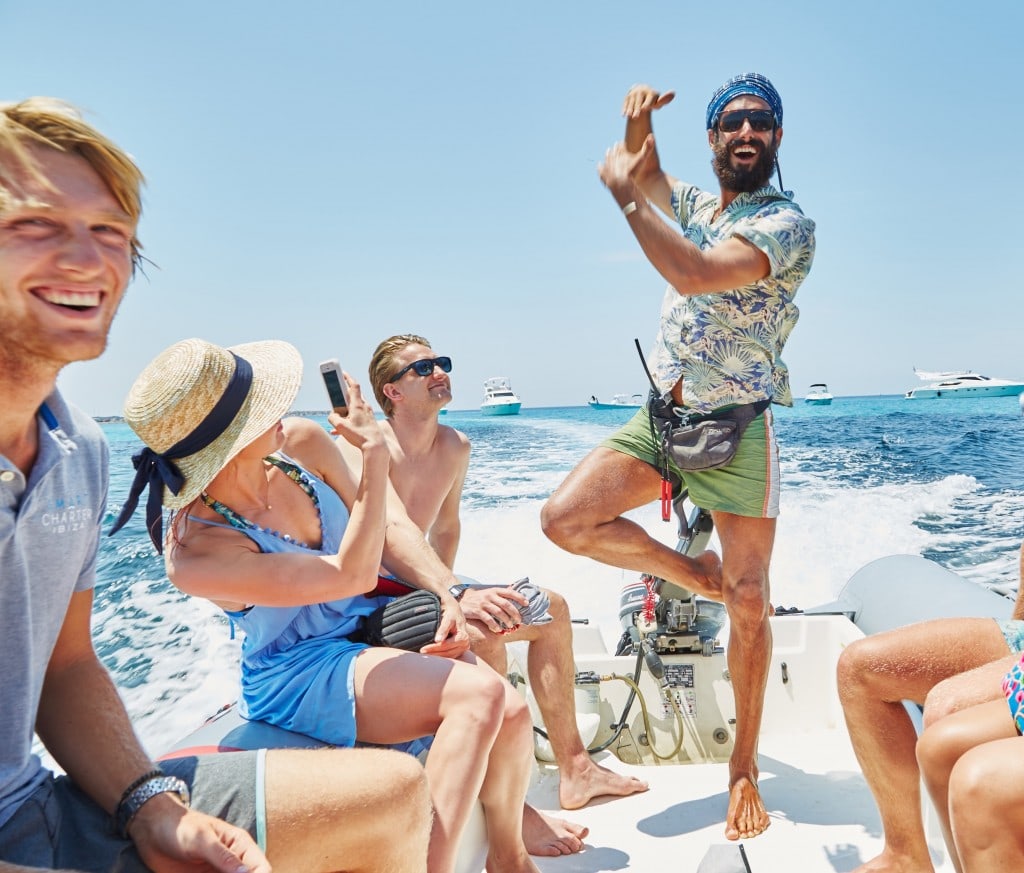 Being entertained by the skipper on our dinghi transfer to Beso Beach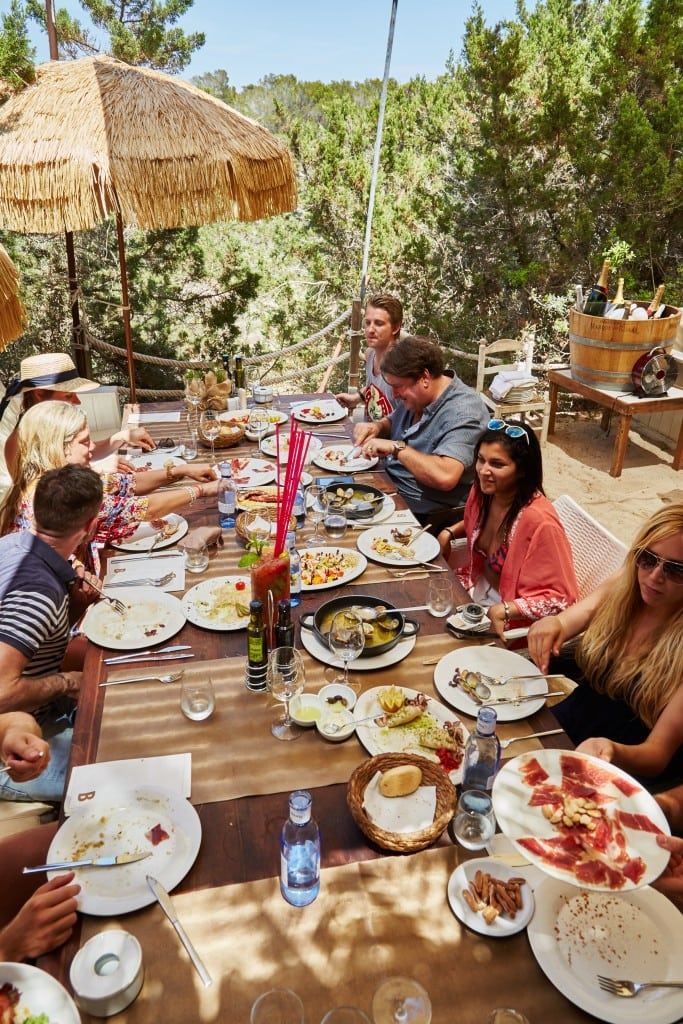 Lunch is served at Beso Beach, a mouth watering smorgasbord of Spanish tapas and paella, washed down with a sharing pitcher or two.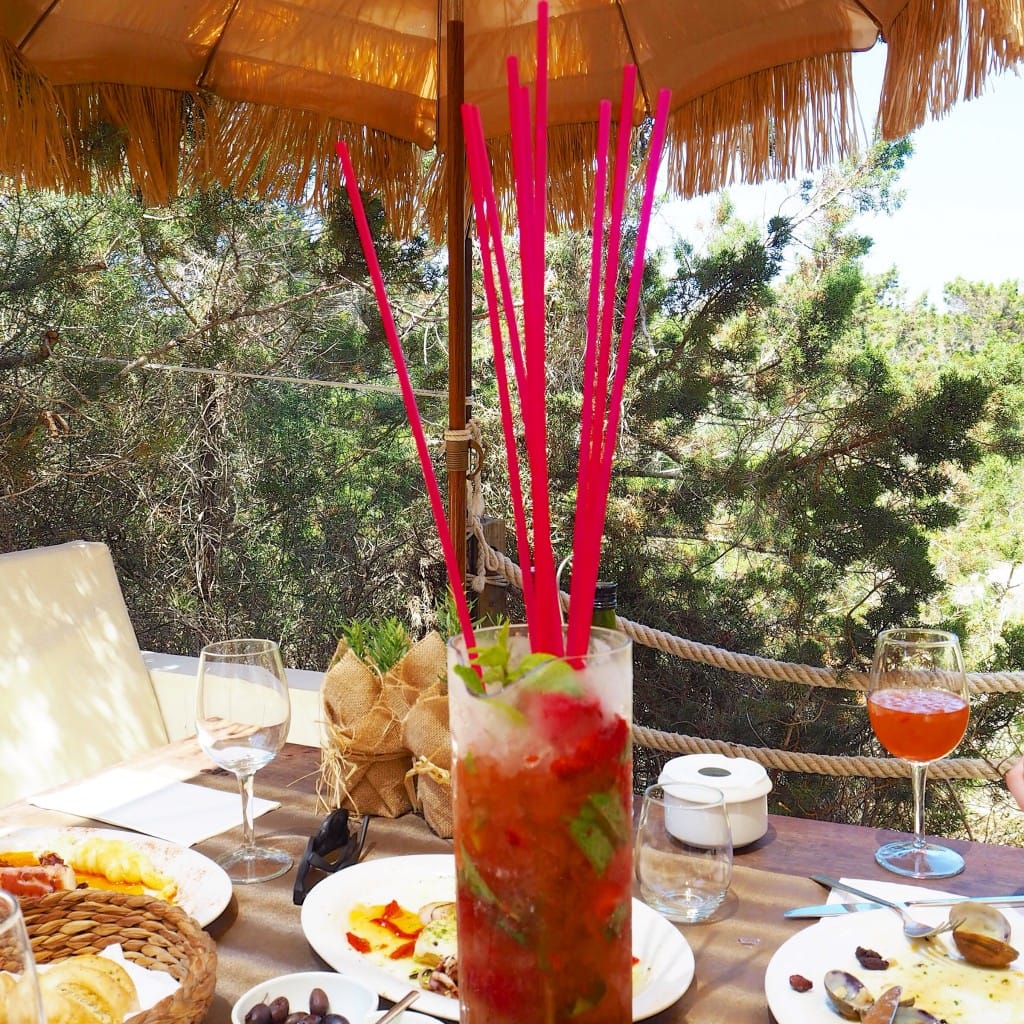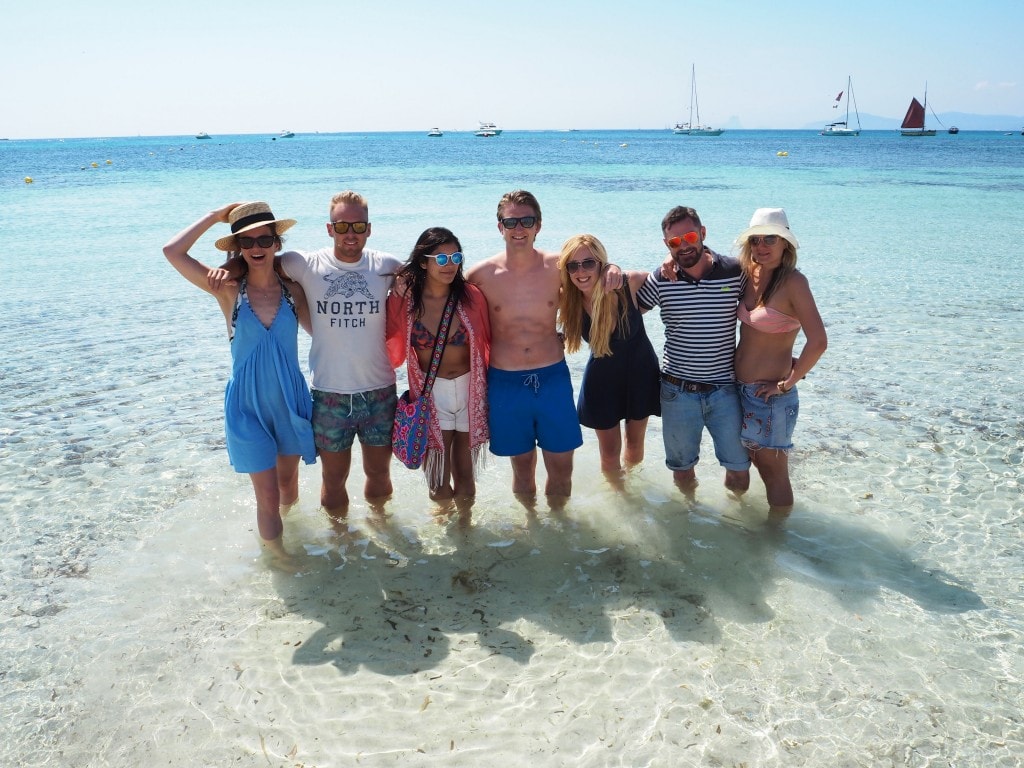 The prerequisite beach shot with the gang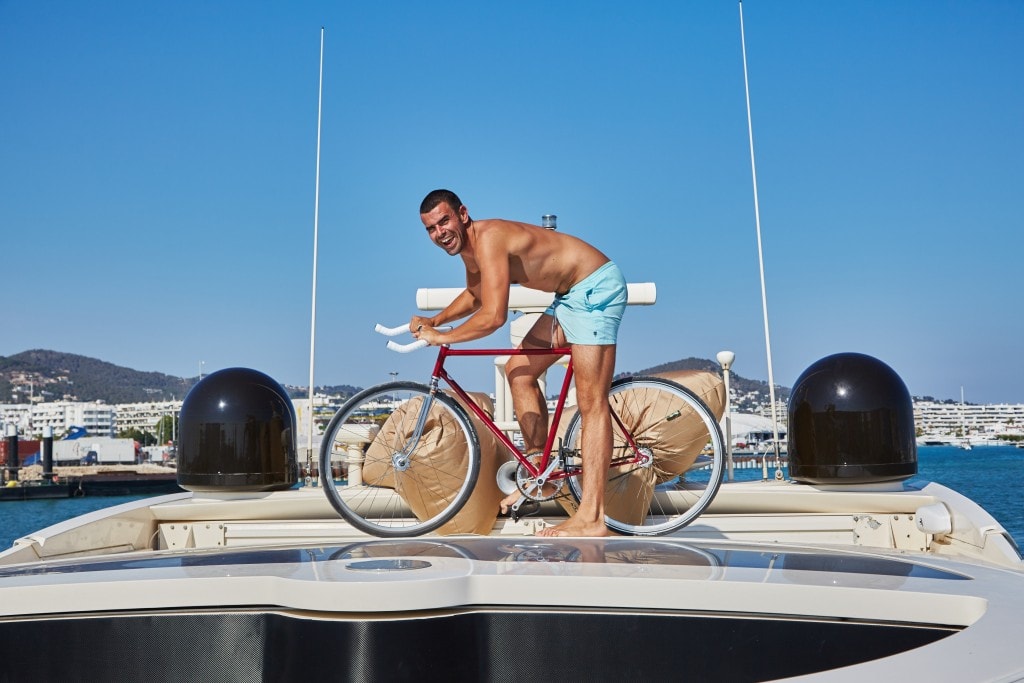 On yer bike – fun and games on the top deck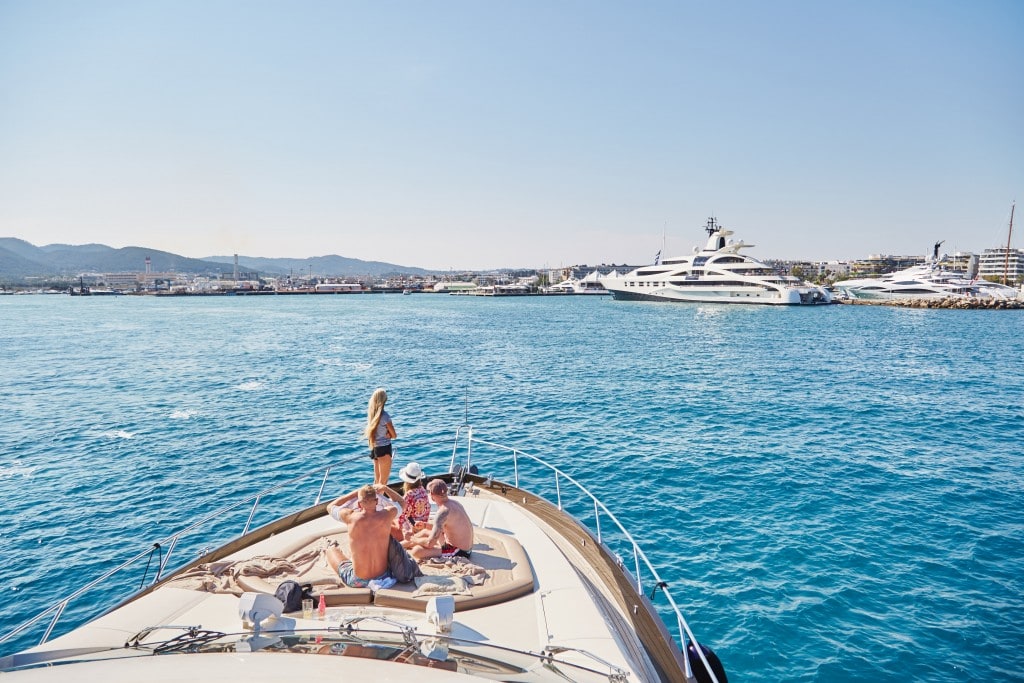 And back to the main land… what an incredible day!