Ibiza – The Best Restaurants, Bars & Clubs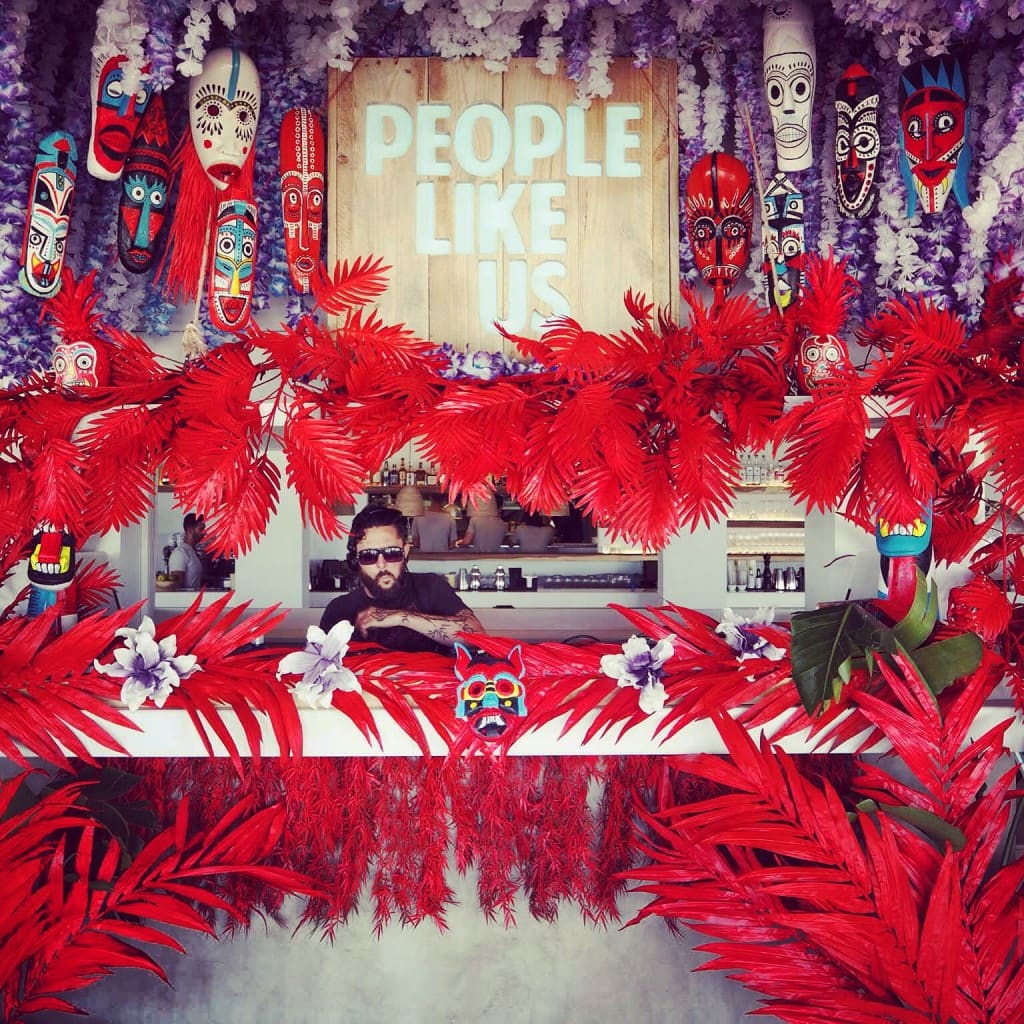 The Essential Ibiza Party Guide!
What to do and where to party in Ibiza
In my opinion Ibiza is the world's most fun, 24hour party capital. From infamous day parties at DC10, chichi beach clubs like Blue Marlin Ibiza, to the legendary night clubs, Pacha, Amnesia and Ushuaia, no matter what time of day it is on the White Isle, you can be sure there is a party happening somewhere. I love it so much I've been 21 times. Here is The Style Traveller essential guide to the best day beach and night clubs in Ibiza.
Special thanks to Essential Ibiza – the island's go-to concierge service for organising the ultimate Ibiza itinerary for my latest trip. If like me, you aren't a fan of queuing and would rather be ushered to your VIP table, you need to know the right people, step forward Charlie Chester, luminary Ibiza promoter, who will make sure that you're in the right places to see and be seen.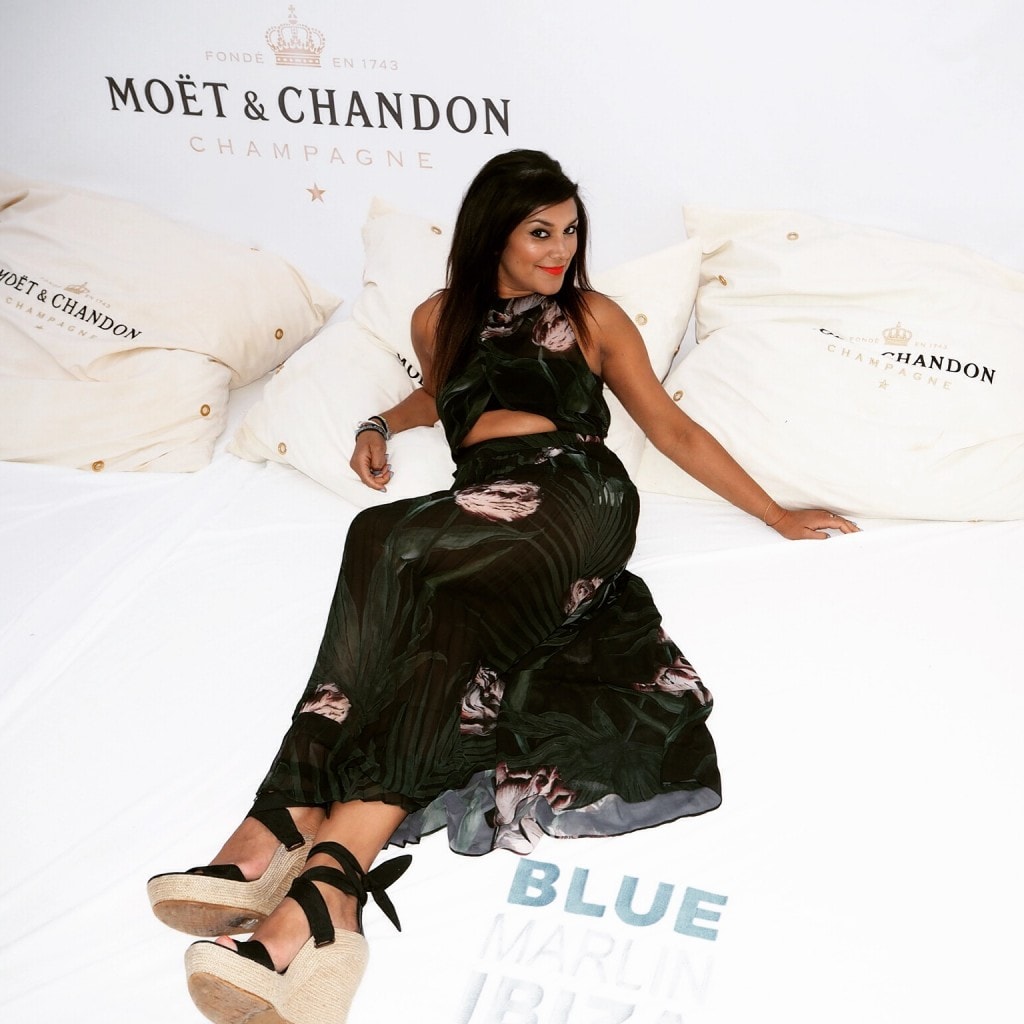 The Style Traveller, Bonnie, having a much needed lie down on the VIP day beds at Blue Marlin Ibiza, wearing Ted Baker dress and Ugg espadrilles. And above top, People Like Us DJ-ing at Beachouse Ibiza.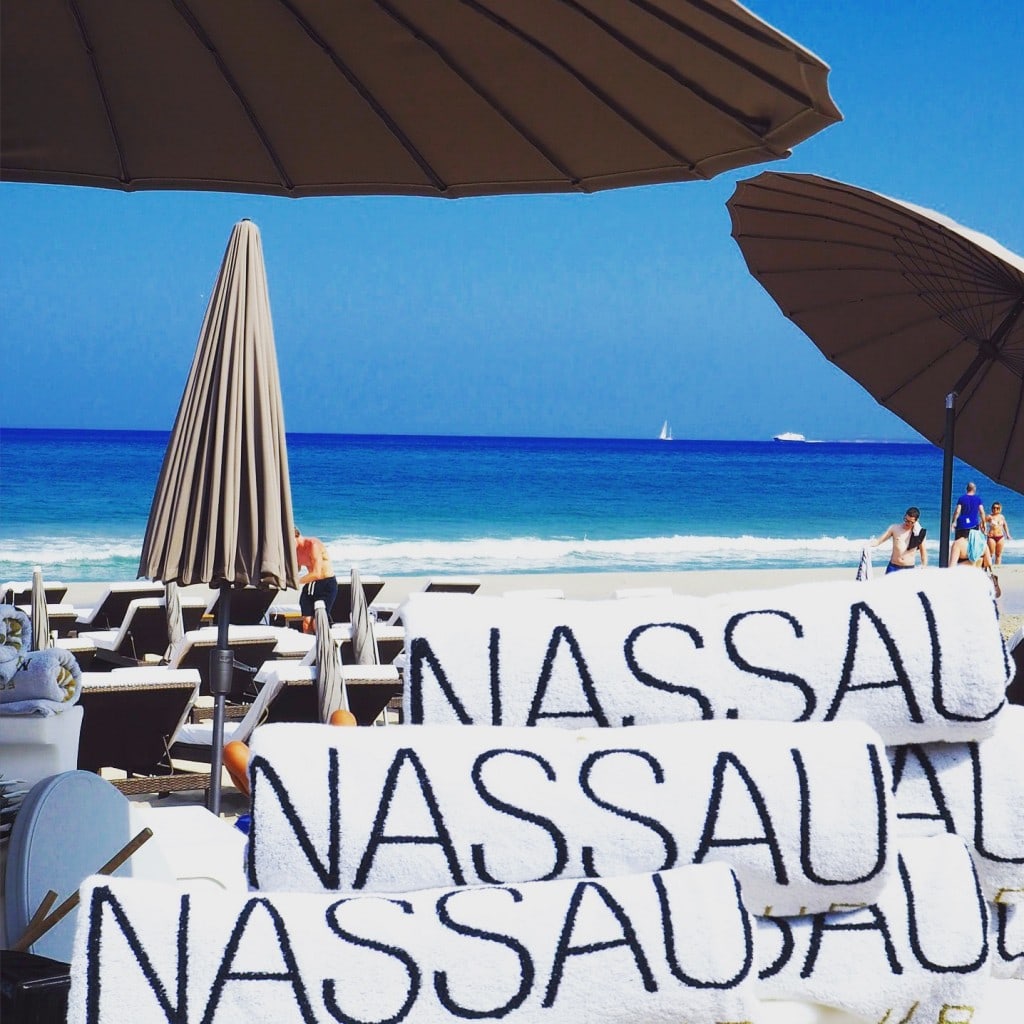 Daytime Beach clubs – Ibiza
One of my favourite pass times in Ibiza is spending the day at one of the many beautiful beach clubs. Arrive for a late lunch around 3pm, spend the afternoon chilling on the day beds and stay late, as the music gains tempo and the party atmosphere unfolds around you. Competition for the beach bar crown is fierce, as many offer fantastic culinary menus, chic lounging areas and idyllic coastal locations. Here are The Style Traveller's favourite Ibiza beach clubs.
For Ibiza virgins, head to the legendary Blue Marlin Ibiza, to get the quintessential luxurious, hedonistic experience. With its VIP clientele and world class DJ line up, it is THE go-to beach bar to see and be seen on the island. The recent addition of an onsite, pop-up blow-out bar, makes sure everyone's hair and make-up is looking chic and fabulous, ready for the paps!
Newer contenders for the beach bar crown include Beachouse Ibiza, a stunning new venue, offering exciting, gastronomic experiences and a fantastic DJ line up, it's definitely one to put on the must-go-to list. A more chilled out vibe can be found at Nassau Beach Club, where beach service is the order of the day. And the new luxurious Nassau Tanit next door, has a more family friendly vibe, complete with kids club and a colourful, adventure playground.
If it's the hippy, boho vibe that you seek, (i.e. you need a little break from the partying) head to the mystical Sunset Ashram or chic Experimental Beach Ibiza (ECC), both of which have spectacular sunset views.
Other beach clubs of note include Amante, Cotton Club, Ca Trinxa and The Jockey Club, the latter two located on the incredible white sand beach of Salinas.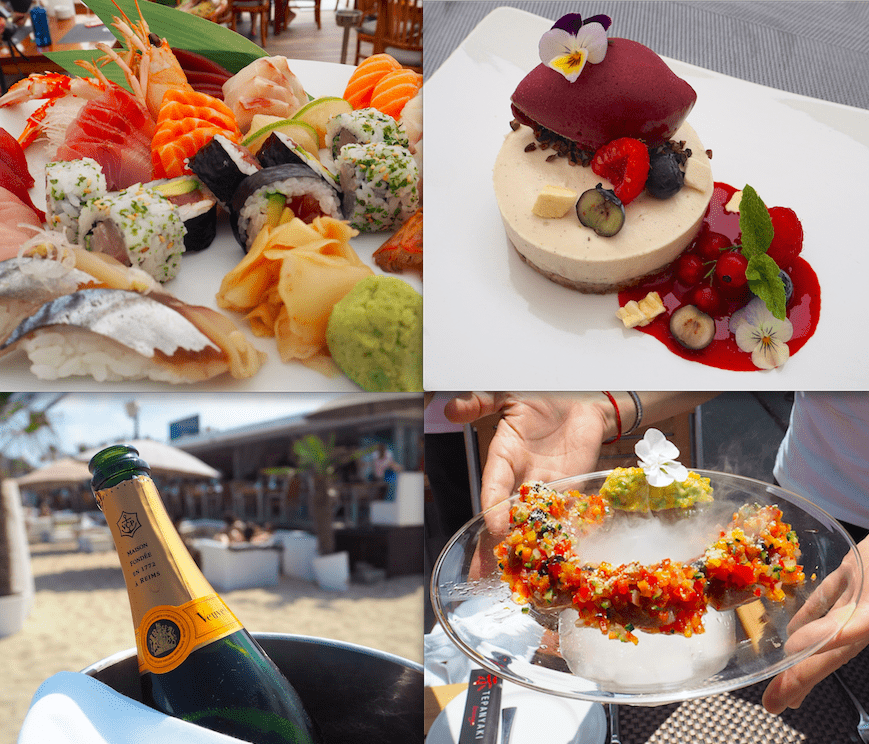 Clockwise from top left: Splendid sushi and decadent desserts at Blue Marlin Ibiza, experimental steam cuisine, ceviche at Beachouse and a chilled bottle of Veuve Clicquot at Nassau Beach Club.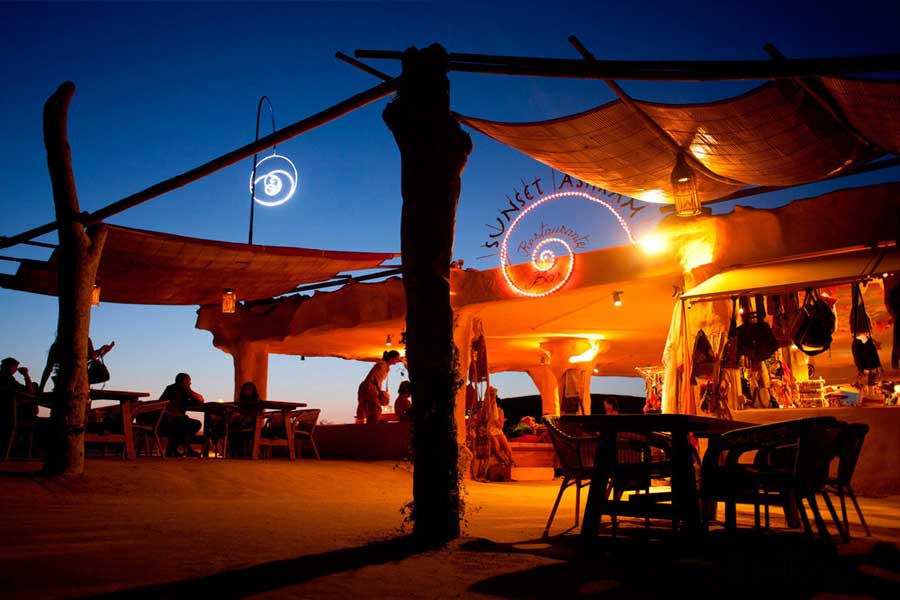 Above: Chilled out, hippy vibes at The Sunset Ashram. Watch the magical sunset, whilst listening to live jazz and the in-house artists creating paintings as the night progresses. Totally zen.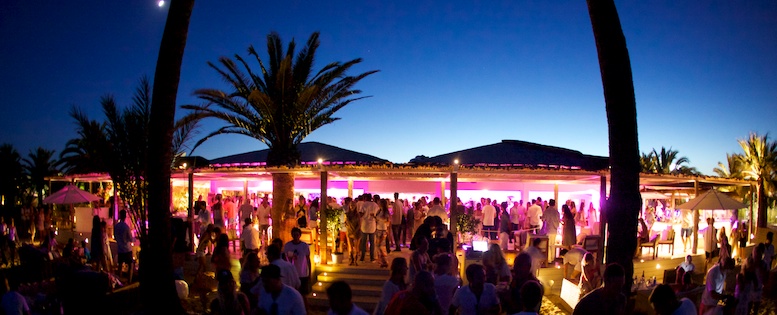 The opening night at Ibiza's new place to be, Beachouse Ibiza, let the party commence!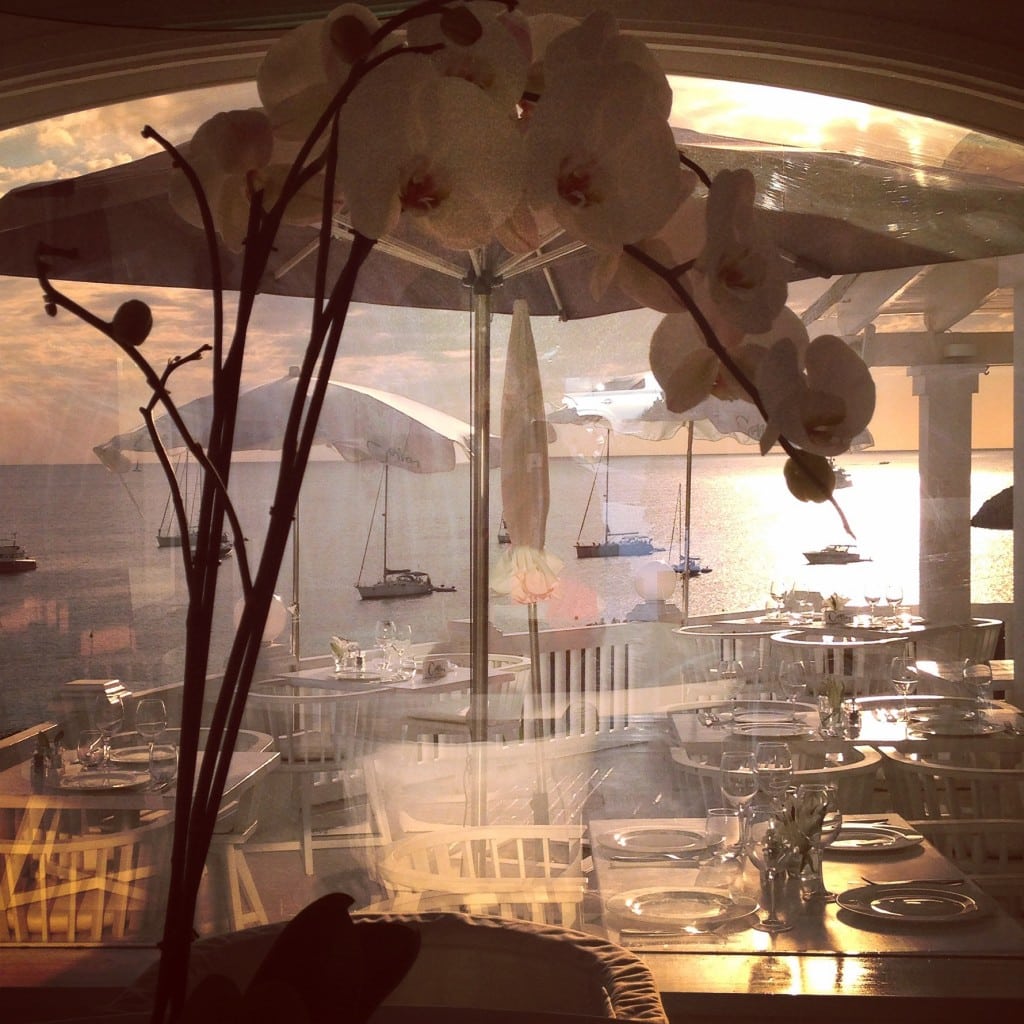 Above and below – Stunning white washed interiors at The Cotton Beach Club, for the slightly more sophisticated crowd. (only slightly mind).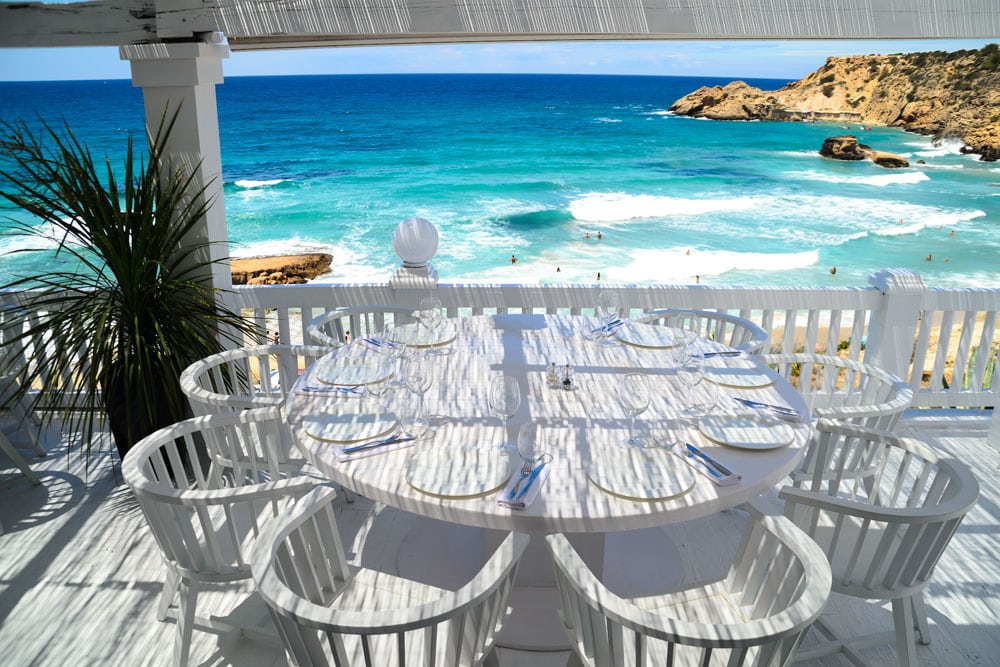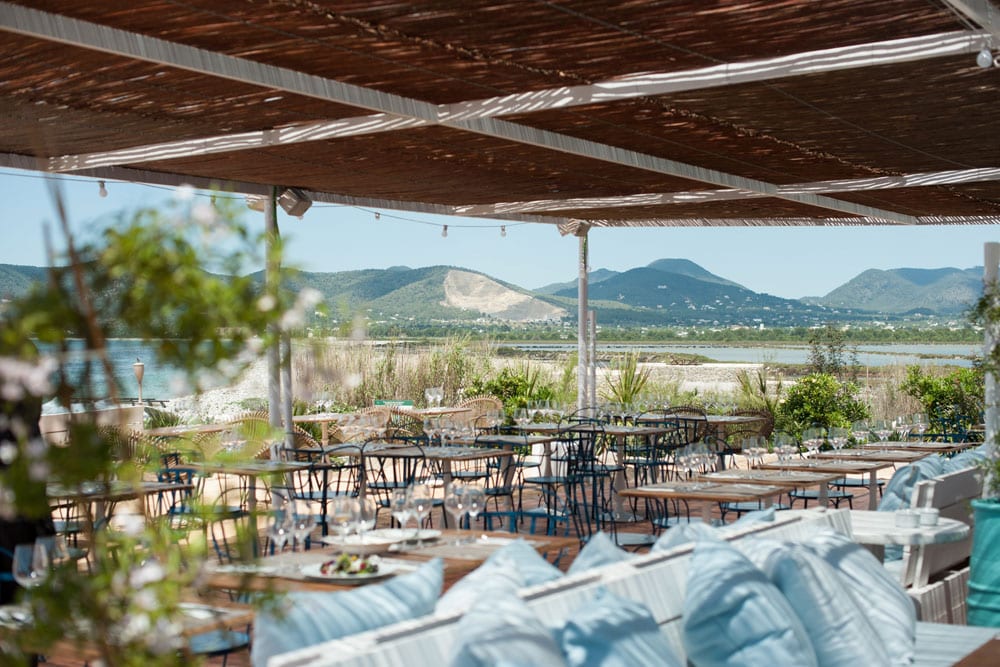 Views of the salt flats at Experimental Beach
Dinner and Drinks – Ibiza
Dinner and drinks are a very late affair here in Ibiza. As you've probably spent most of the night clubbing and the afternoon in siesta, your body clock may be a little all over the place. Trust the clever Ibicencan's to change the clocks to accommodate the party lifestyle. Have a languid lunch at around 3pm, dinner doesn't start till 10pm earliest, followed by drinks and don't even think about going clubbing till at least 2am.
My Ibiza restaurant stalwarts include, Moroccan inspired, KM5 (with an on-site after club), oriental wonderland Bambuddha. Or for a more chic dining experience, try French/Mediterranean restaurant La Belle Ibiza, which opened its doors for Ibiza's sophisticated crowd this season.
For a fantastic yet affordable option, head to my favourite haunt at the foot of Dalt Vila (Ibiza Old Town), La Bodega, for the best tapas in town. The croquetas, calamari and pedron peppers are delicious, great food in the intimate setting of a terracotta, flower-scented square.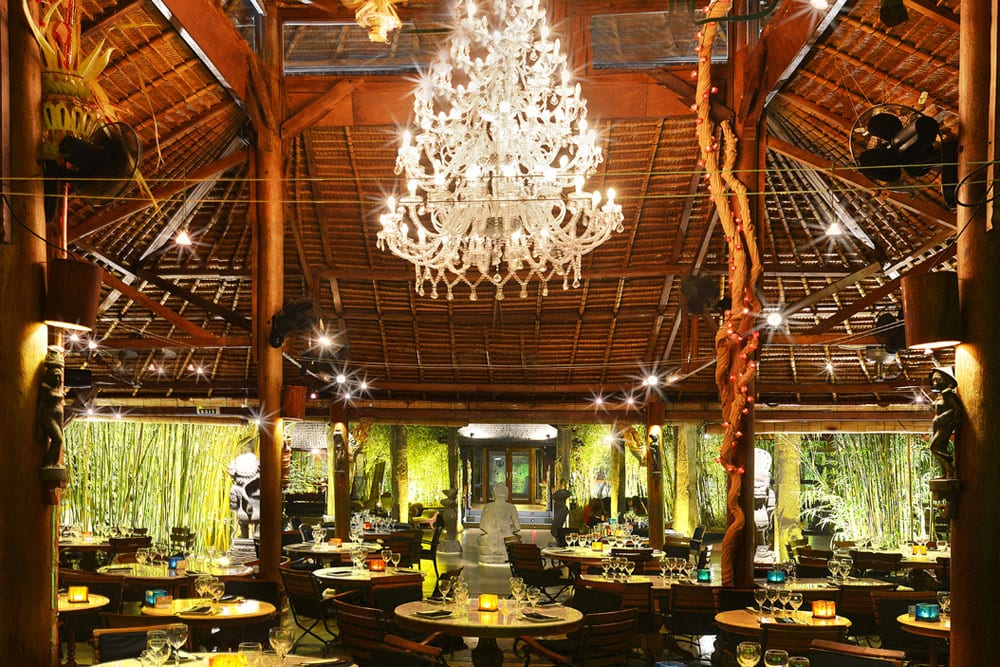 Above – Oriental wonderland Bambuddha Ibiza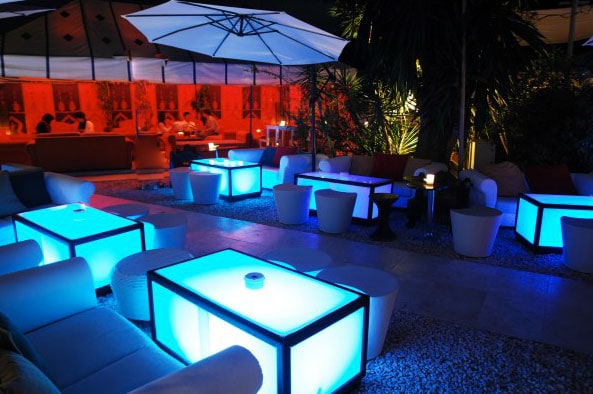 Above – Modern Moroccan glamour at KM5.  Below – Chic, white, minimalism at La Belle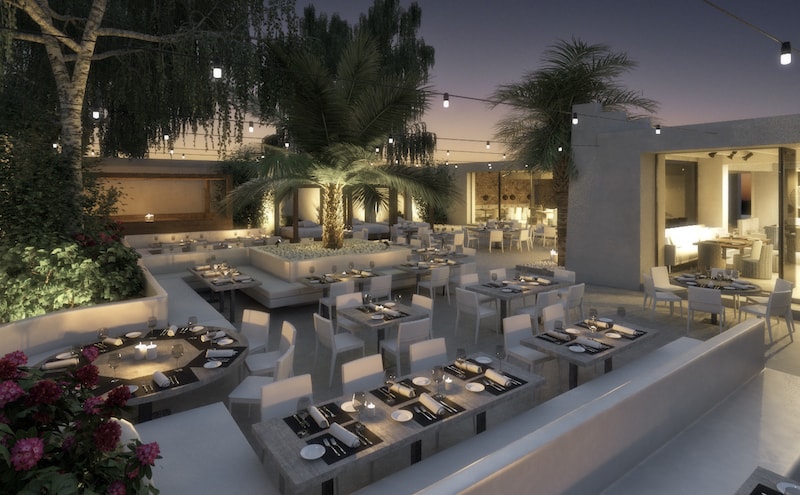 Clubbing – Ibiza
There's no end of clubbing options to choose from in Ibiza. Everyone has their own favourite DJ's and club nights. It's really a matter of music taste. Each club hosts different DJ residencies, for listings check out Essential Ibiza.  My advice to a style traveller would be to steer well clear of anything in San Antonio, it's not for you!!
I love clubbing, I'm partial to a bit of funky house, trance, dub step and techno. If you're new to Ibiza and a bit scared of the magnitude of the super clubs, I would recommend starting with a night at Pacha Ibiza. It's the most beautiful club on the island, hosts reasonably commercial nights and has a pretty candle lit terrace for when it all gets a bit too much!
Ushuaia is also great for day time clubbing around the pool, it starts at around 4pm and closes at midnight. VIP entry is preferential here, followed by late drinks at Ushuaia Tower (note it can be hard to get in the tower, so make sure you look the part). I like a bit of Swedish House Mafia action on a Wednesday, commercial but fun!
Space (best nights – Carl Cox and Enter) and Amnesia (best nights – Cocoon, Together and Cream) are also seminal Ibiza establishments and have stellar DJ line ups. For the hard core clubbers, who know what they're doing, Circo Loco at DC10 on a Monday is off the charts! Especially if Jamie Jones is DJ-ing.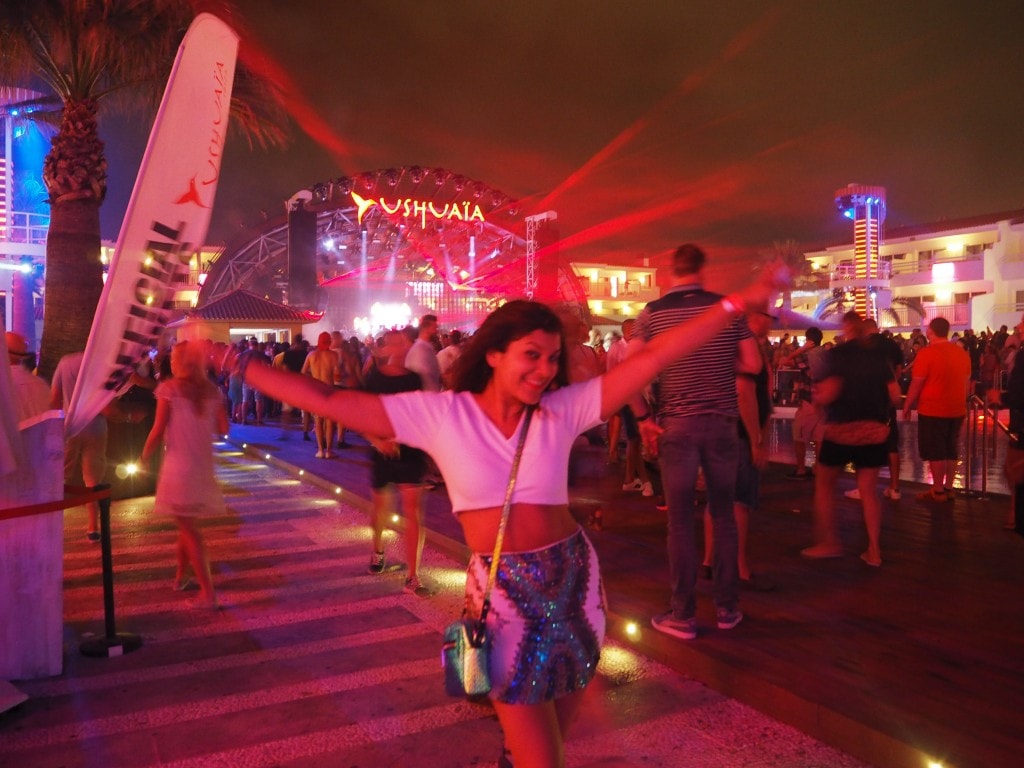 The Style Traveller, Bonnie, at La Familia opening party at Ushuaia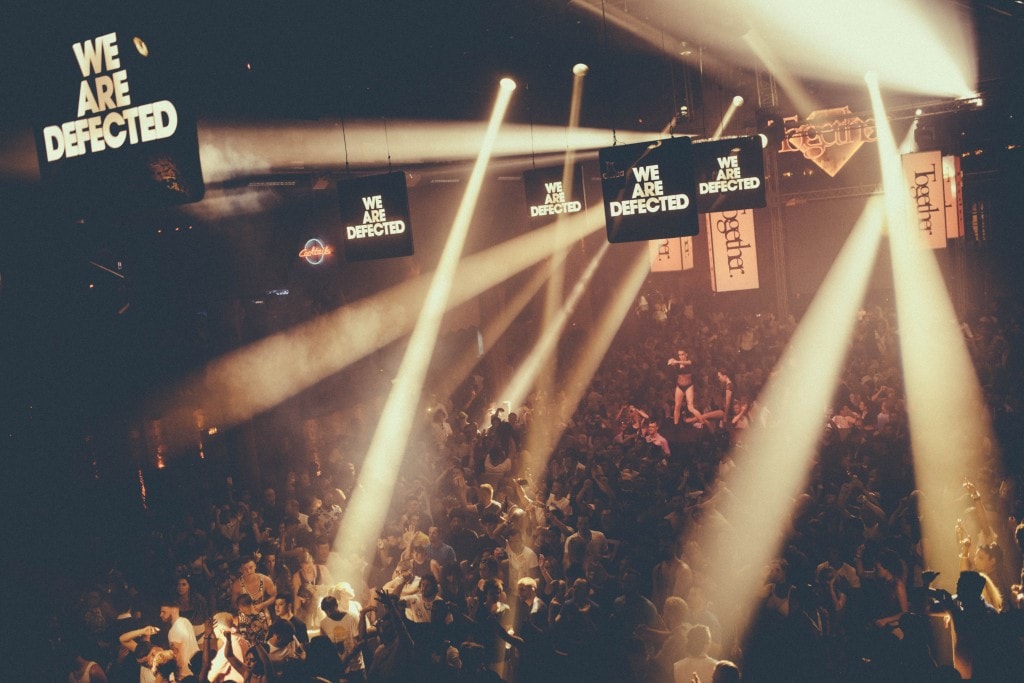 Defected – Together at Amnesia opening party 2015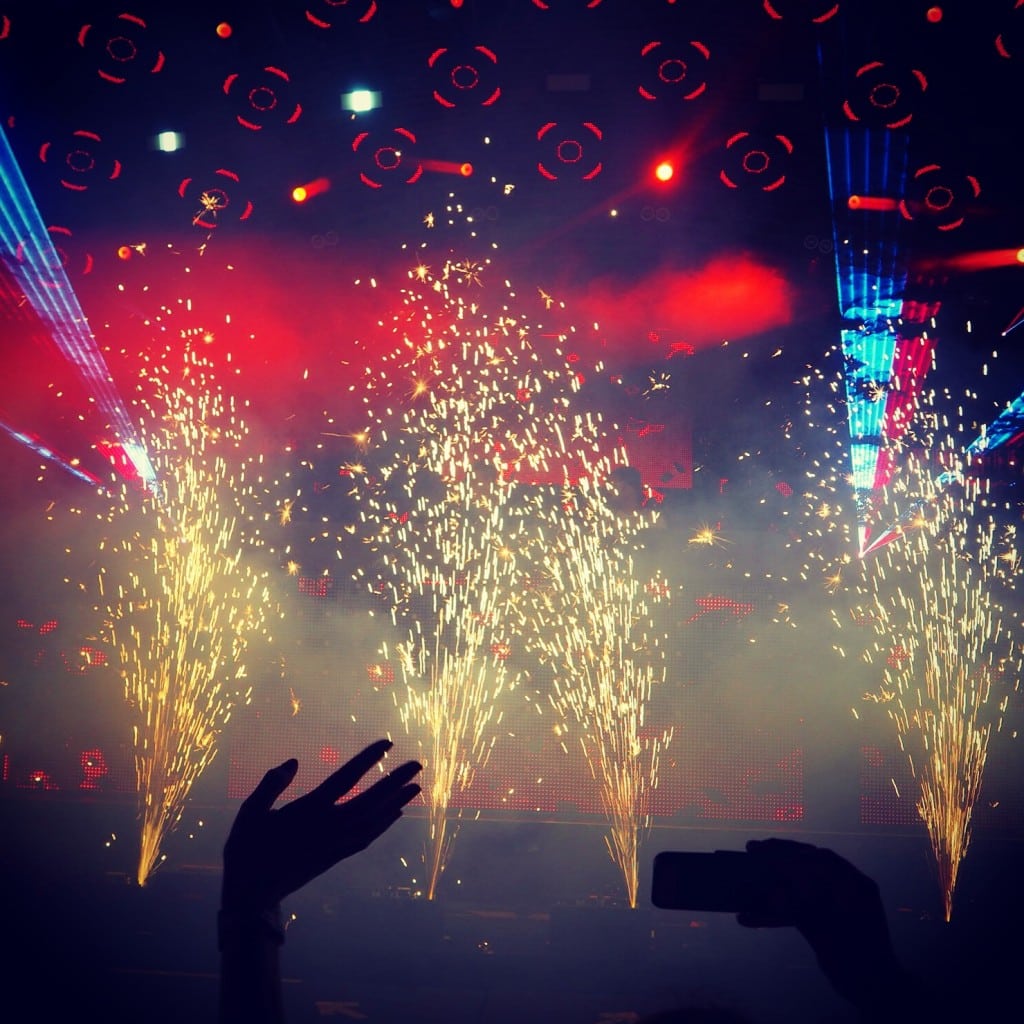 Below – Incredible laser show at Space, Ibiza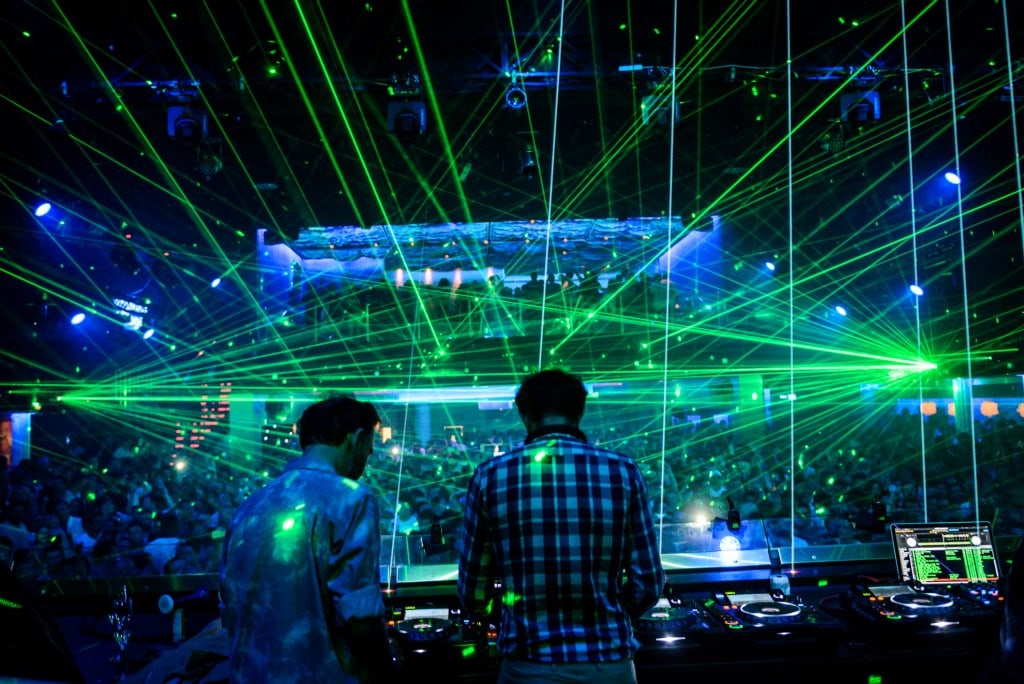 Enjoy your night!
Click here for more on Ibiza fashion…
Watch this space, for where to stay in Ibiza, budget, party and boutique hotels. Adios!