Italian Wedding What to Wear When You're There
Italian Wedding
What to Wear When You're There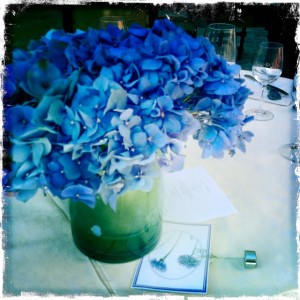 What to wear for a summer wedding in Italy…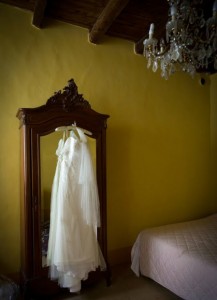 ss
Tips on dressing for a summer wedding abroad 
Deciding what to wear to a wedding abroad is tricky, here are a few tips and pointers to get you started!
For the girls…
First thing to do is check the weather? If it's going to be hot, stick to natural fibres like cotton and silk.  Light and bright colours always look better in a hot climate. Save the black dress for the evening, it's not often you have license to go bold and bright in the day.
Flats or heels? Things to bear in mind; will there be cobbles on the streets? walking on the beach? or is it a long distance from church to venue? A good option is a wedge heel. It gives you height and stability and is much easier  for walking on cobbles, grass or sand. Also don't be put off by flats, they can look really chic with maxi's or feminine dresses. Pick a metallic or jewelled pair if you want to dress things up a bit.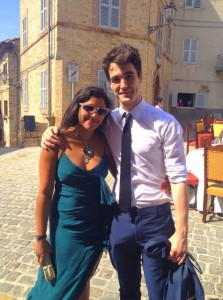 Me (in Pinko dress) and Mr Style Traveller (in
Topman
suit)
Cover Ups? A light cover up is essential in the evening or if you need to go into air conditioned rooms. Pashminas (don't cringe) are actually really practical and can be worn as scarves or shawls and fold up small into your bag too. To avoid frumpsville go for a clashing colour or a print.
A pale coloured biker jacket can add edge to your outfit or cropped jackets and blazers are a good staple occasion piece. 
Trousers? Printed, palazzo and matching suit sets are very on trend this season.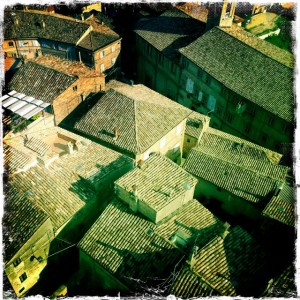 The view from the clock tower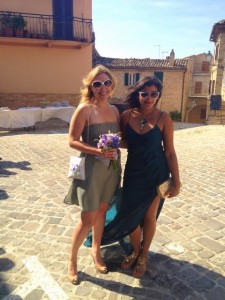 Sophie the bridesmaid in an olive green dress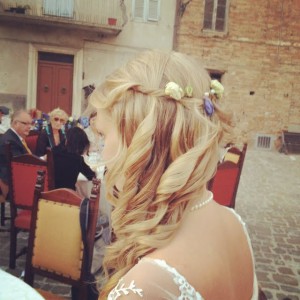 Liz's hair looked beautiful with tiny flowers woven through the ringlets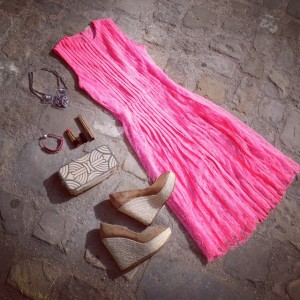 Evening party outfit….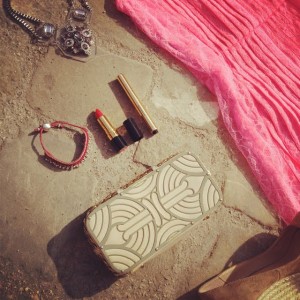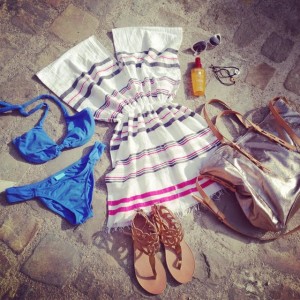 Day by the beach in Porto San Giorgio…
And the boys….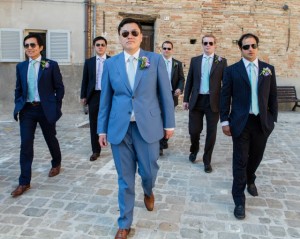 ss
The suit? L
inen or light weight cotton blazers and suits will be much more comfortable than a black heavy suit. Navy and blues look great too, see above.
If a suit is too formal for the occasion opt for a white shirt and chinos. Alternatively
 if you want to make a statement and feel you can carry it off, white, beige or neutral suits look great in the summer. Go for a  more classic 'man from Del Monte' look and steer clear of the 80's Miami Vice look, no coloured shirts please.
Shoes? C
loth shoes like Tom's, boating shoes and loafers are ideal for beach weddings. Other wise normal dress shoes are fine, maybe opt for a brown or navy coloured pair.
And finally don't stress it too much, what's important is that you feel comfortable and confident!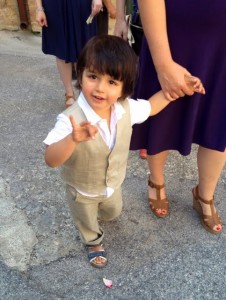 Little Joe looks very handsome in his linen two piece suit! Cuuutte!!!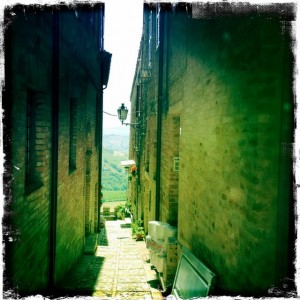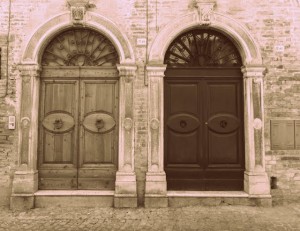 ss