Italy – 24 Hour Style Guide To Florence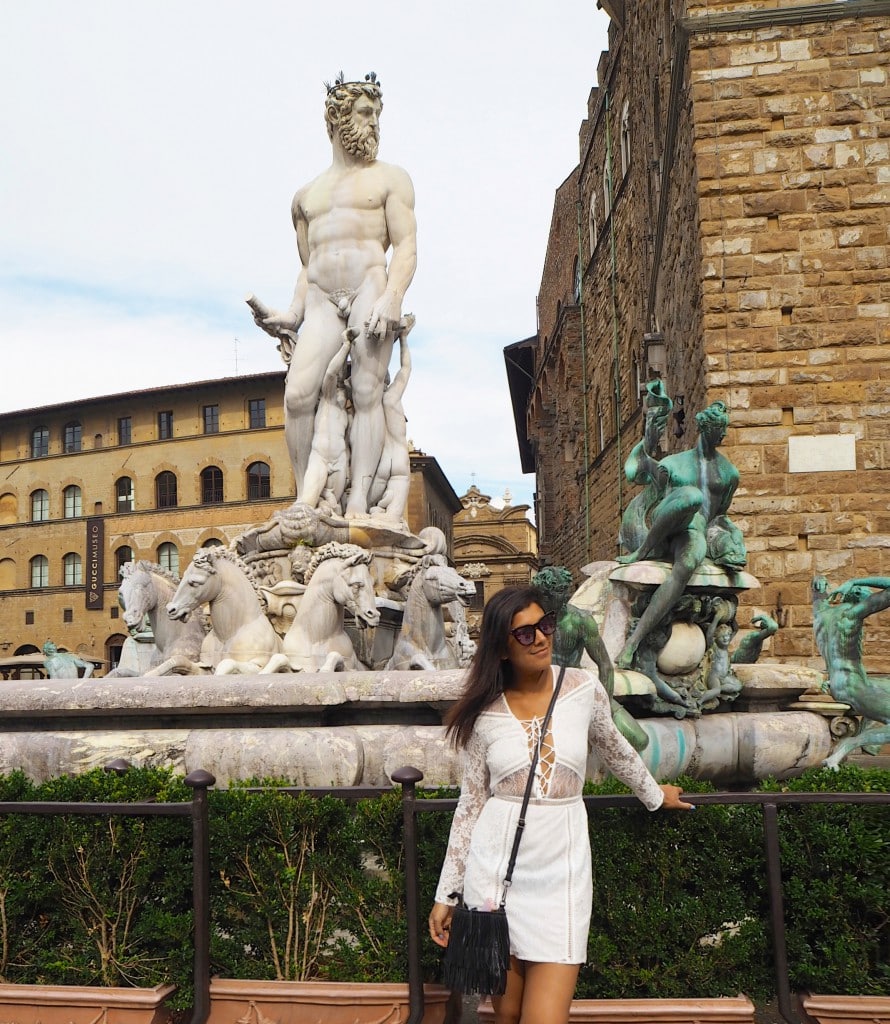 Italy – 24 Hour Style Guide To Florence
Where? Florence, Italy
I was very lucky to spend a little time in Florence recently to celebrate my cousins wedding. I managed to steal a few days away from the festivities to explore this fantastic city. Famed for excellent food, fashion and Florentine architecture, there's so much to discover. And as you know I'm always interested the best places to eat, drink and stay.
Here's my Style Traveller 24 hour style guide to Florence…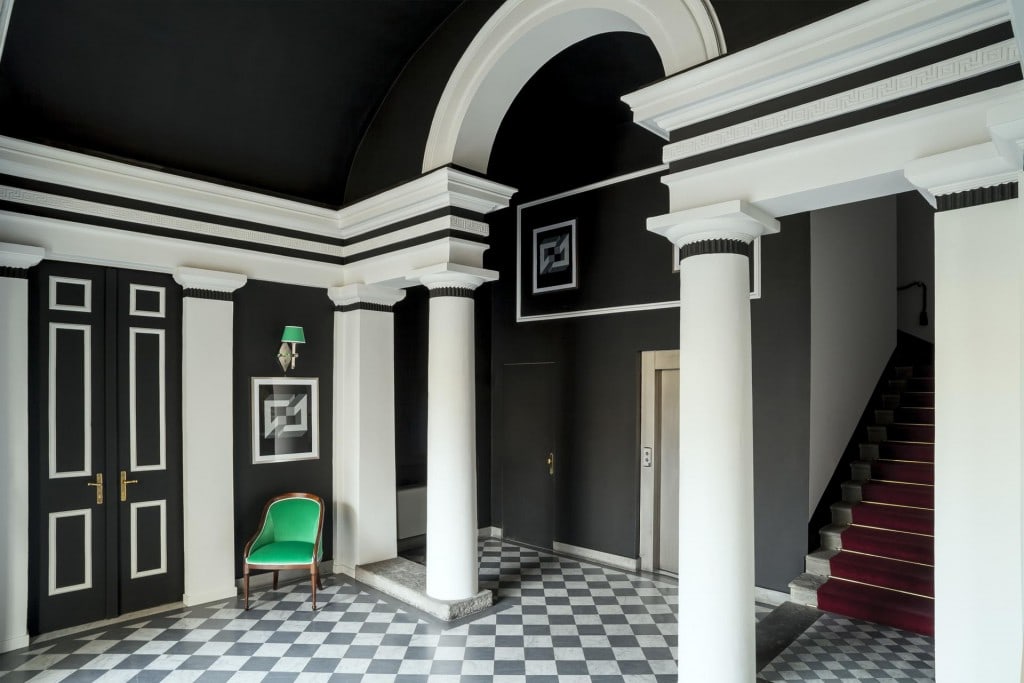 Where to Stay?
There are a lot of great hotels and guest houses in Florence, some typically Italian with baroque and rococo furnishings, others refurbished palaces, but you know how much I love a design hotel. So I checked in the quirky yet elegant, Roommate Luca with it's stylised, retro interiors. It's was also in a great location, only 5 minutes walk from the centre of Florence.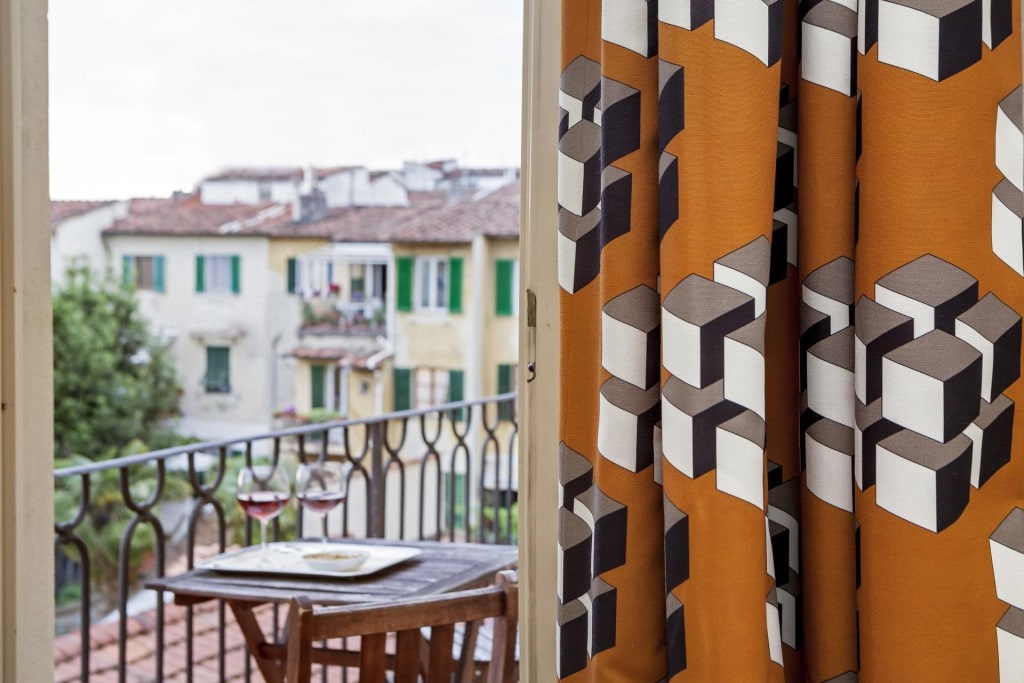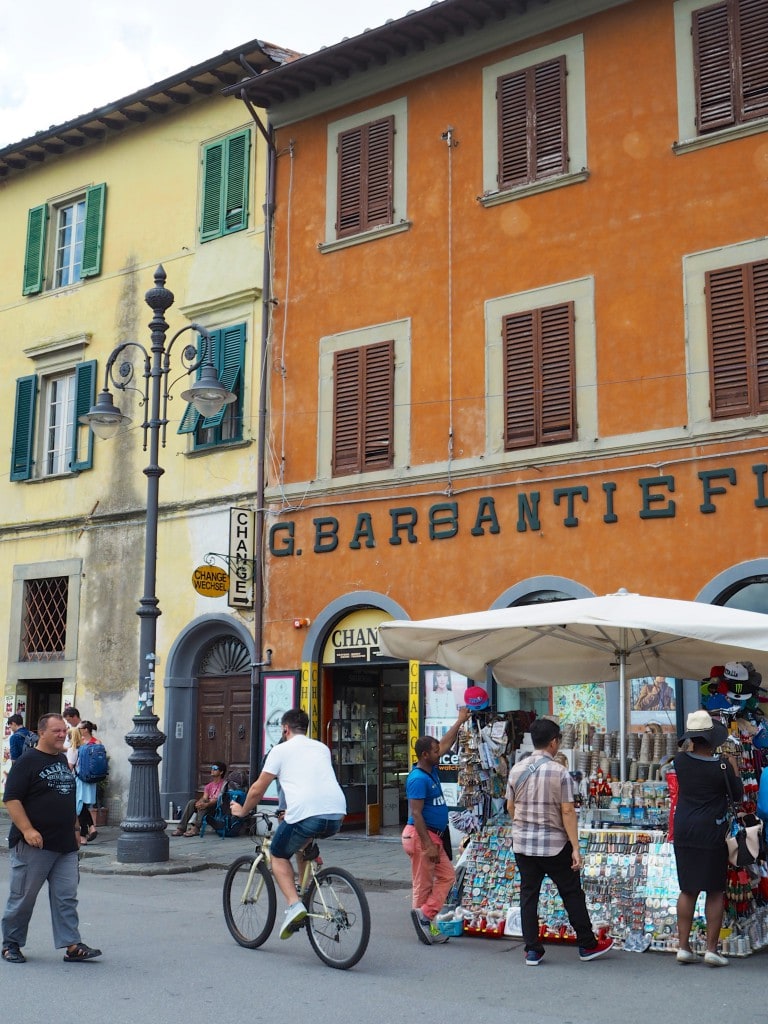 In this region if Italy the buildings are decorated with rich ochre and terracotta plaster work, given the whole city a beautiful, warm glow. Very Instagram friendly.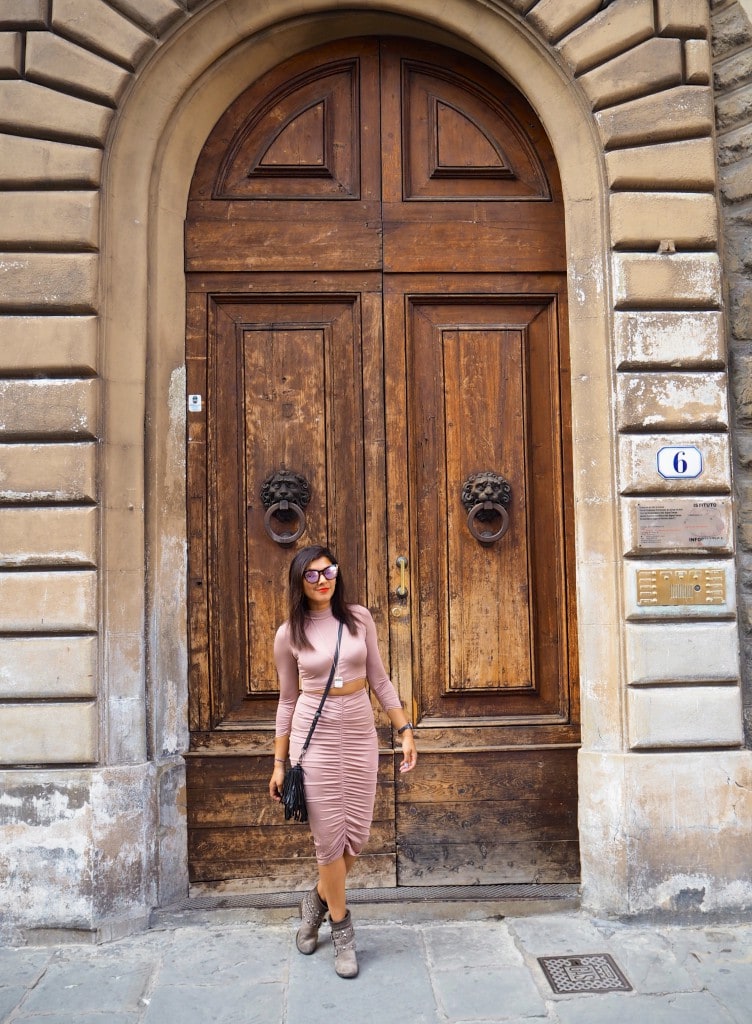 What to wear when you're there?
Florence is a working city despite all of it's tourist attractions, so the general style of the place is a mix of visiting tourists, loaded down with cameras and go pros, verses the sleek, elegant attire of the local residents.
There's a lot of walking to be done, especially on cobbled streets, so flat, comfy shoes are a must. In the evening again the outfit choices are varied, some people are sophisticatedly dressed up, after a night at the opera and others remain in casuals after a day of site seeing. But I always try and look chic when Style Travelling of course!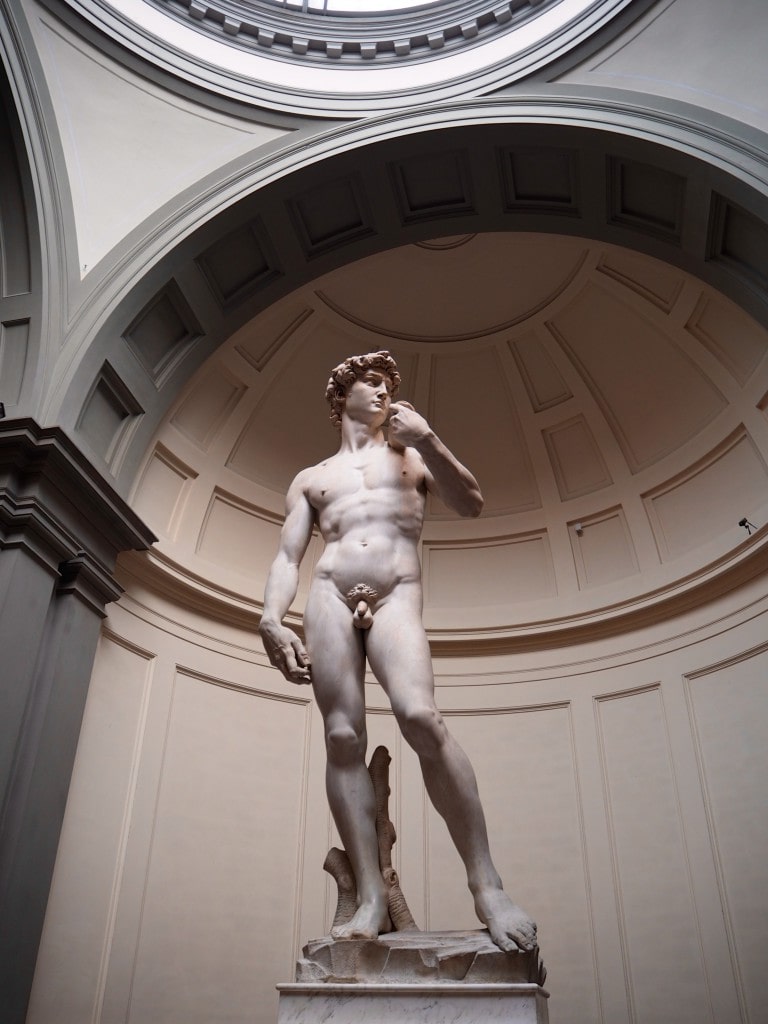 Florence isn't a huge city, as a tourist you can get around most of the sites in a day or so. But that's if you're on a whirlwind tour. I rather prefer relaxing, wandering and enjoying the odd expresso or gelato in the cafes, whilst taken in the enchanting views all around me.
Most of the sites you'll want to see from Michelangelo's David statue to Florence Catherdral and the Duomo, are all within walking distance of each other. It's worth paying ten euros extra and getting a queue jump ticket for David, you can bypass hours of waiting in line.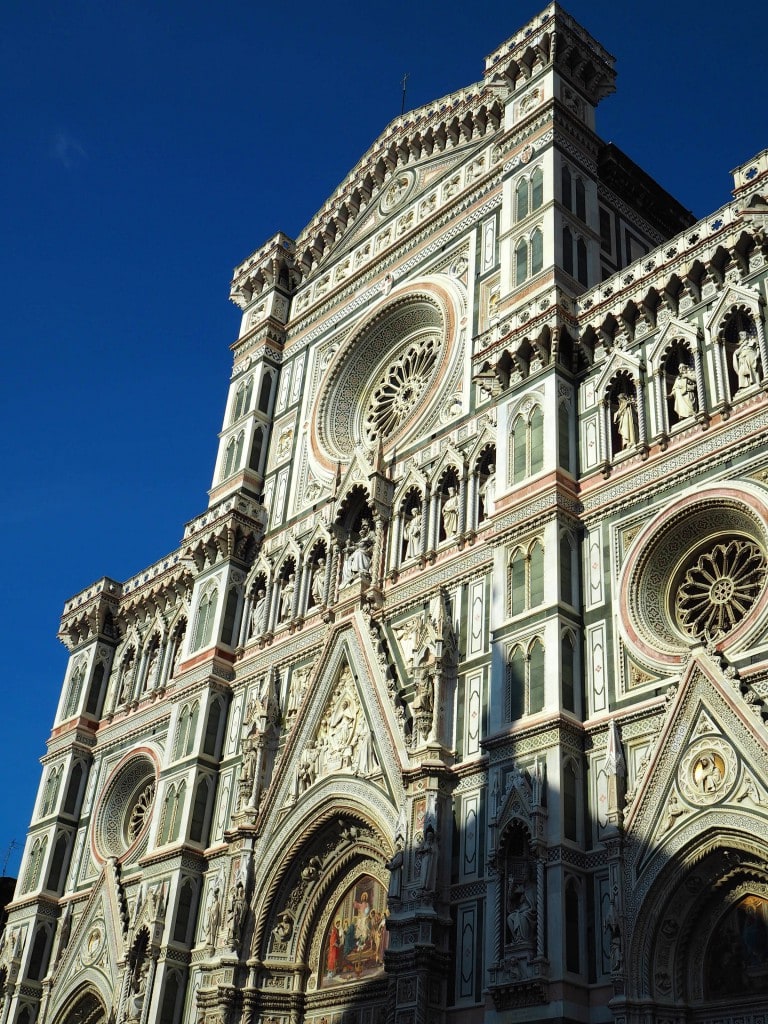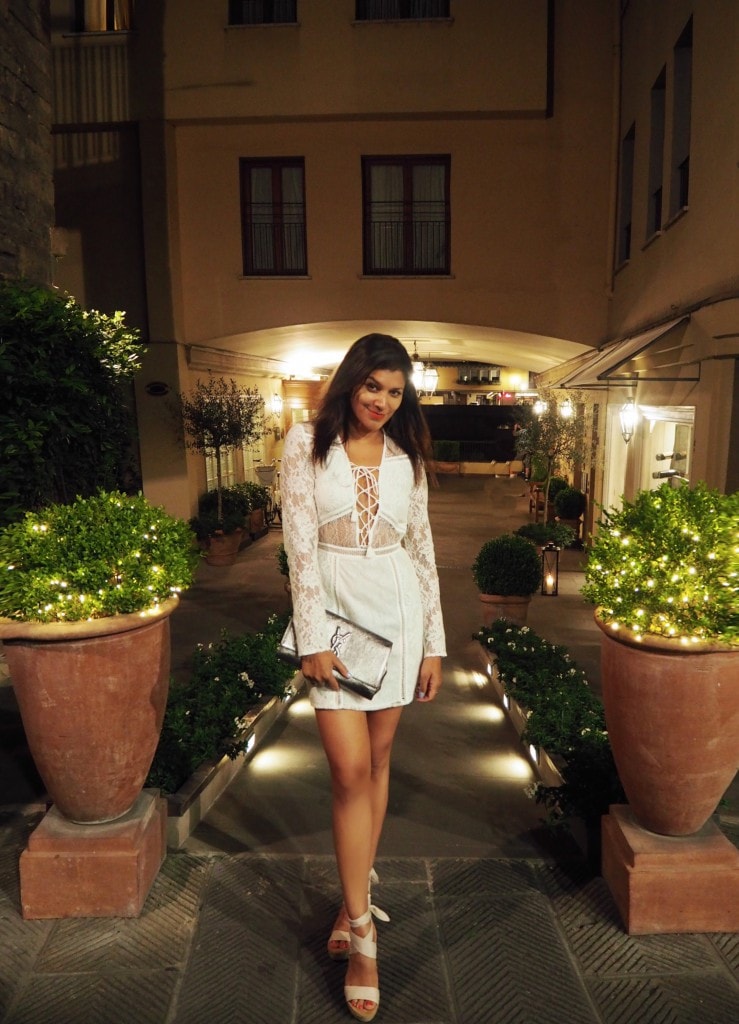 After Dark
Florence at first seems to be a quiet city in the evening, but there are a few areas which are buzzing and vibrant once the sun goes down.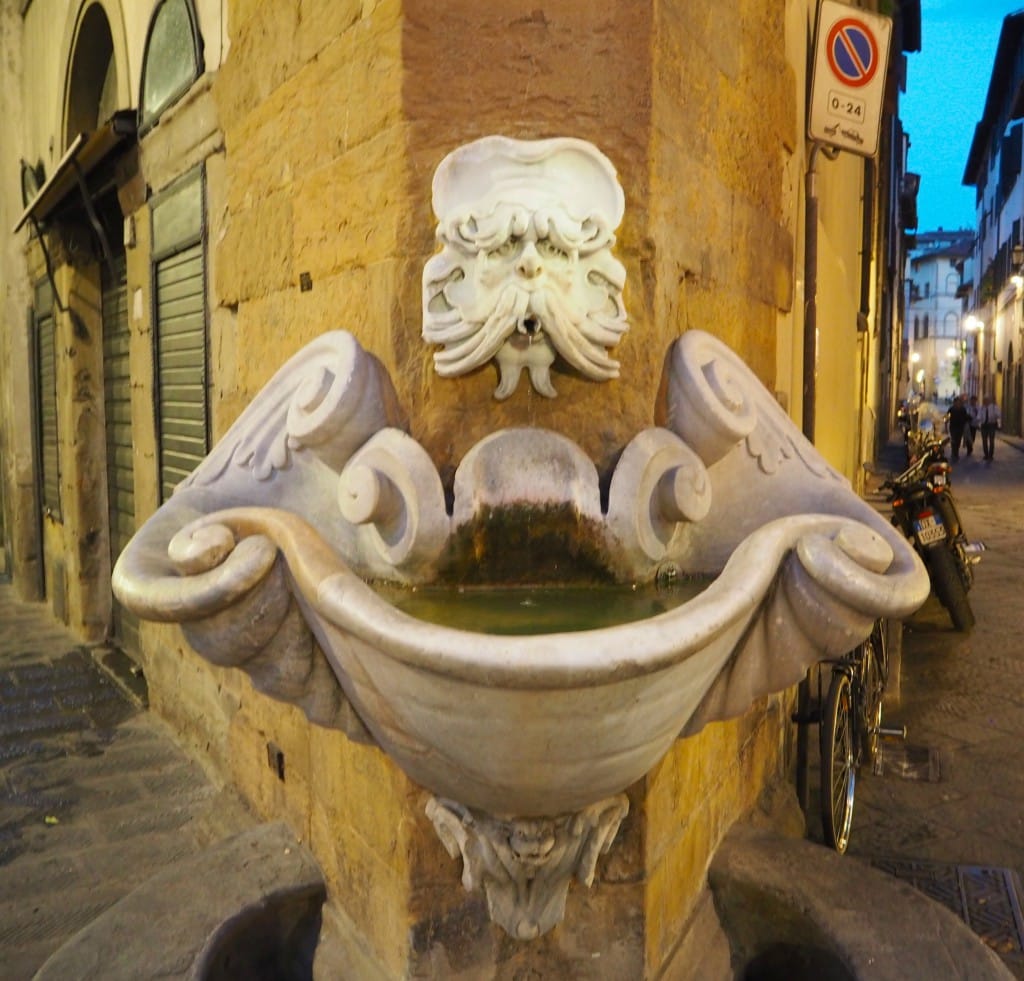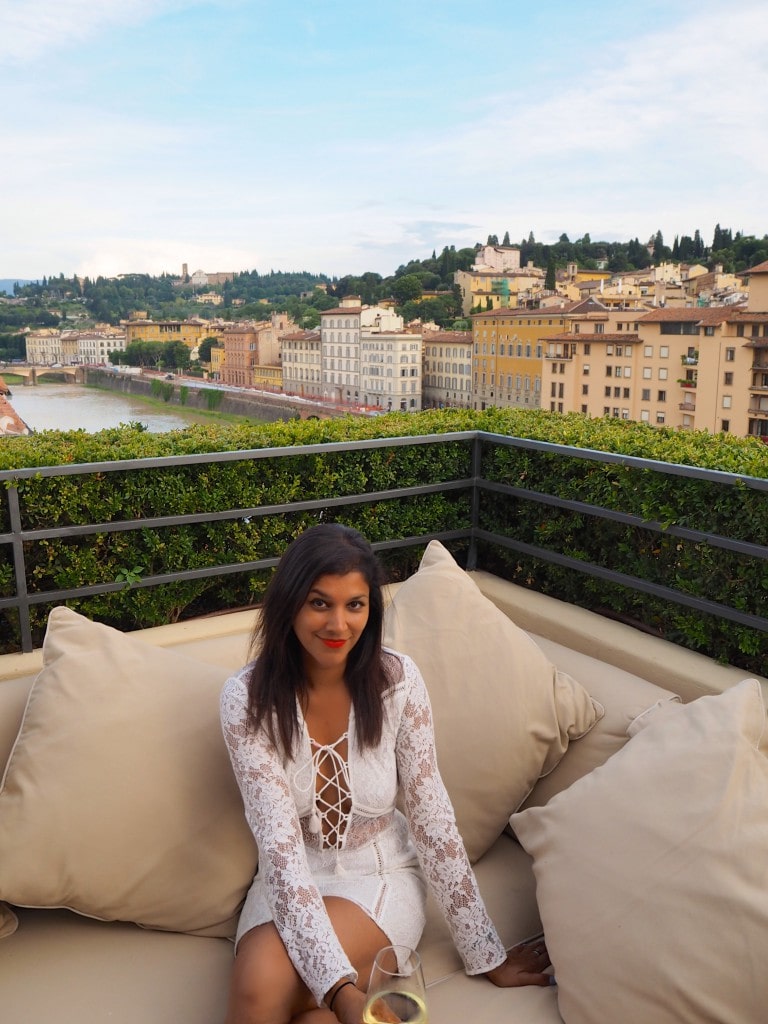 Wow at The Continentale Hotel
Start the evening off in typical Italian fashion with an aperitivo. The best place in town to enjoy your tipple and nibbles with a romantic, sunset view overlooking the city, is the La Terrazza rooftop bar at the chic, Continentale Hotel.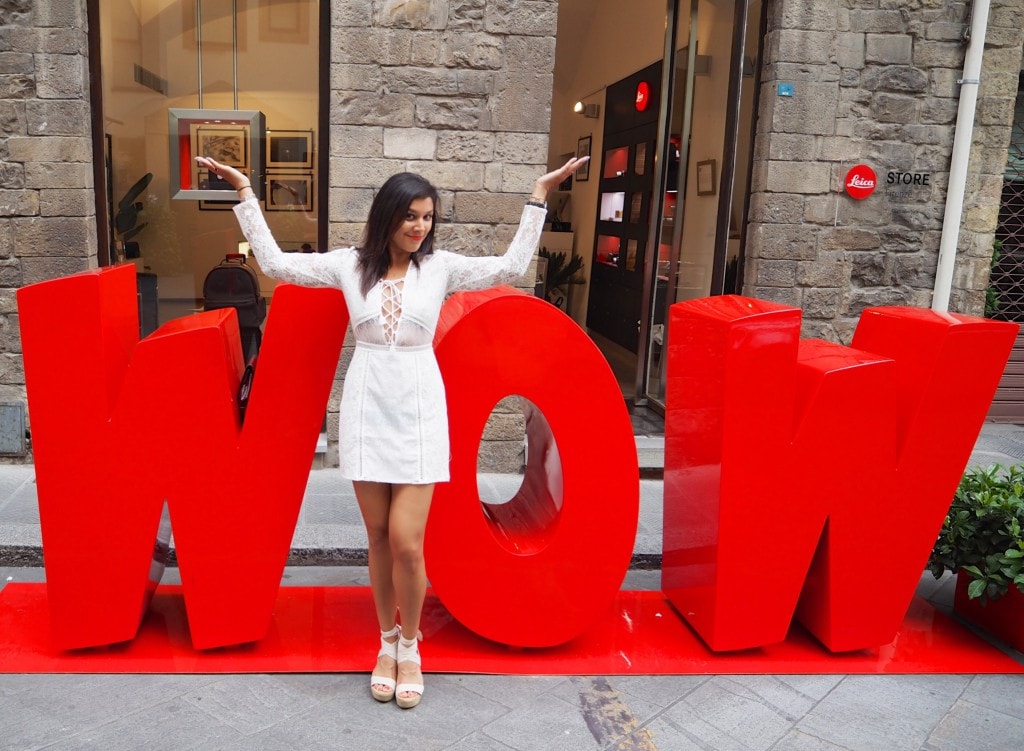 Owned by the italian fashion house Ferragamo, the hotel is always setting the trends and finding new ways to keep one step ahead in the creative world.
This season the Continentale has collaborated with artist of the moment, Simone D'Auria to produce a series of artworks and installations all focused on saving the planet and renewable energy.
From giant red windmills adorning the walls to sculptures with real 'wow factor' the art filled square in front of the hotel is worth checking out. Head to the Fusion Bar on the ground floor and you can try the exhilarating 'Wow' cocktail too.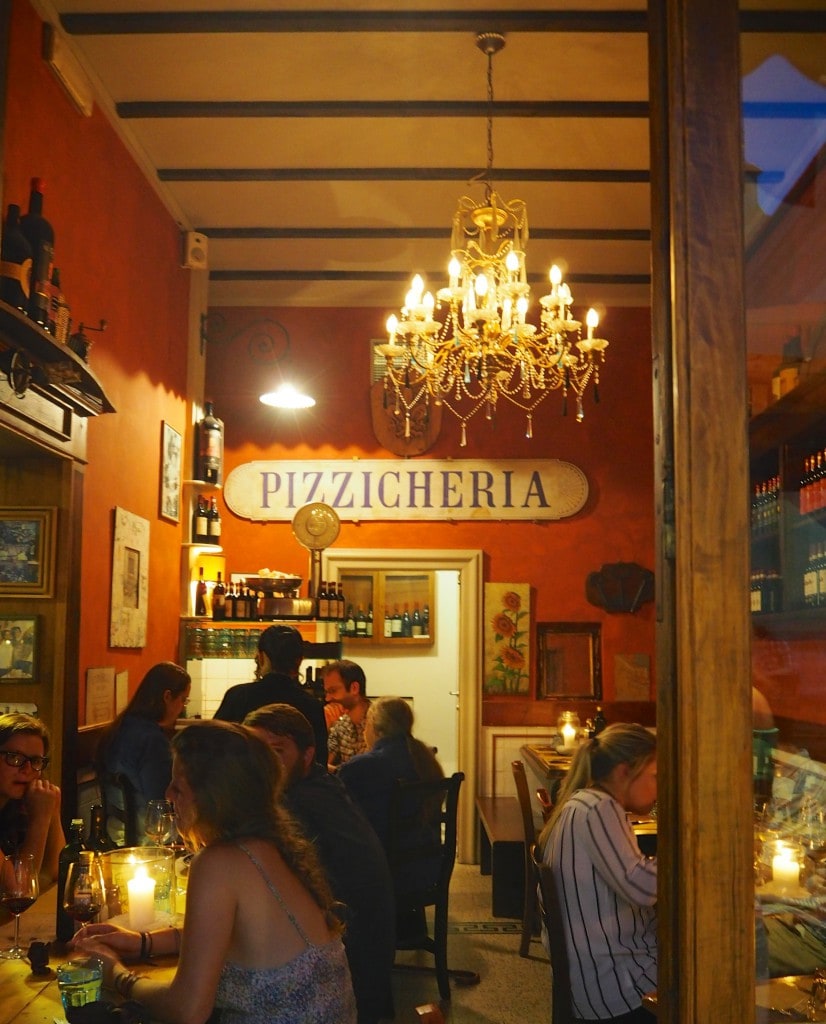 Where the hipsters hang out
Head to Santo Spirito Square on the south bank of the river, after dark. Start the evening off with a classical music or opera recital, followed by a pasta or pizza supper, in one of the many quaint restaurants around the square.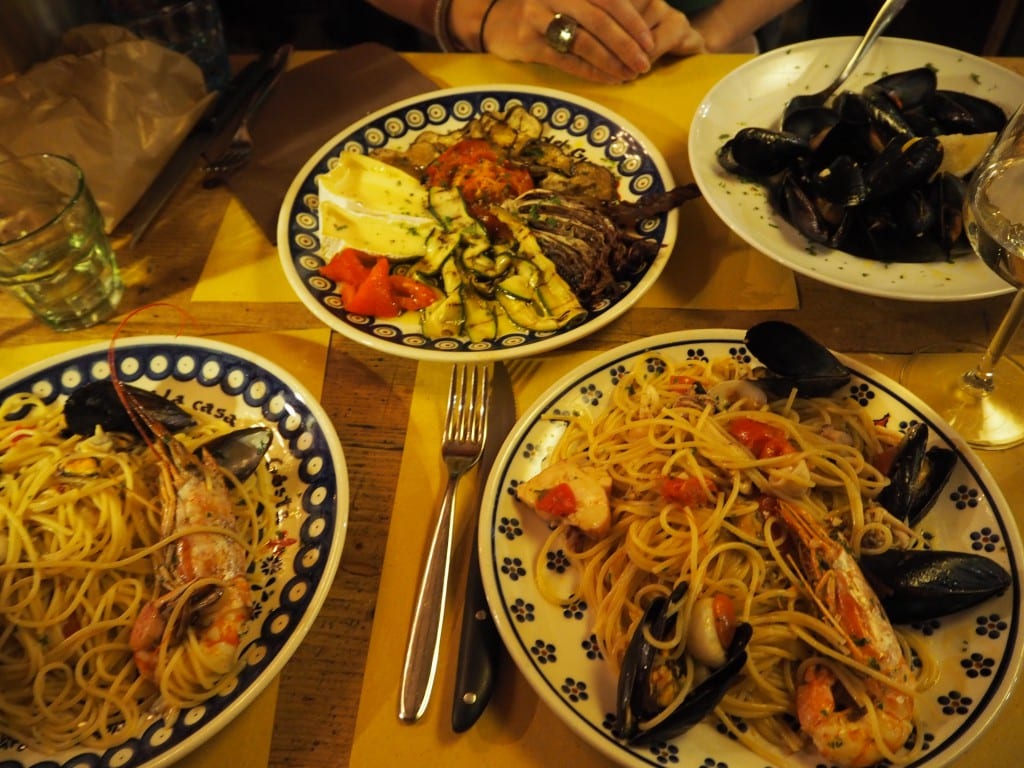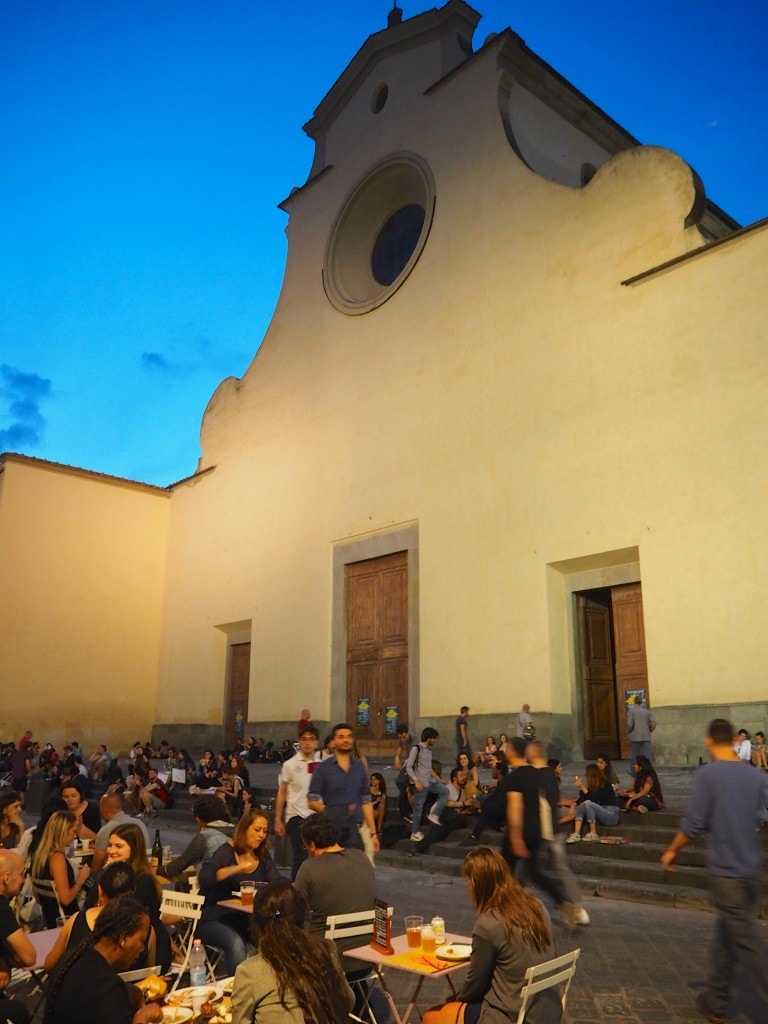 This vibrant square comes alive after dark, outside the church is where the Florentine trendy crowd like to hang out. There's buzzing street life in Santo Spirito and the surrounding streets.
Below: An opera recital in the church.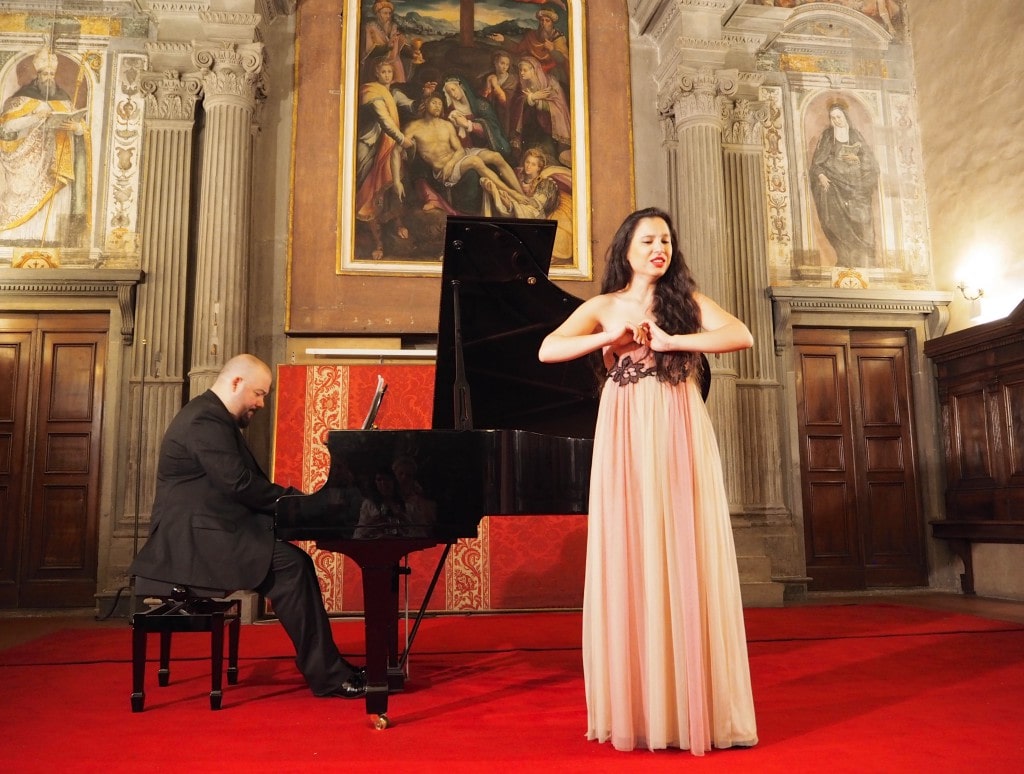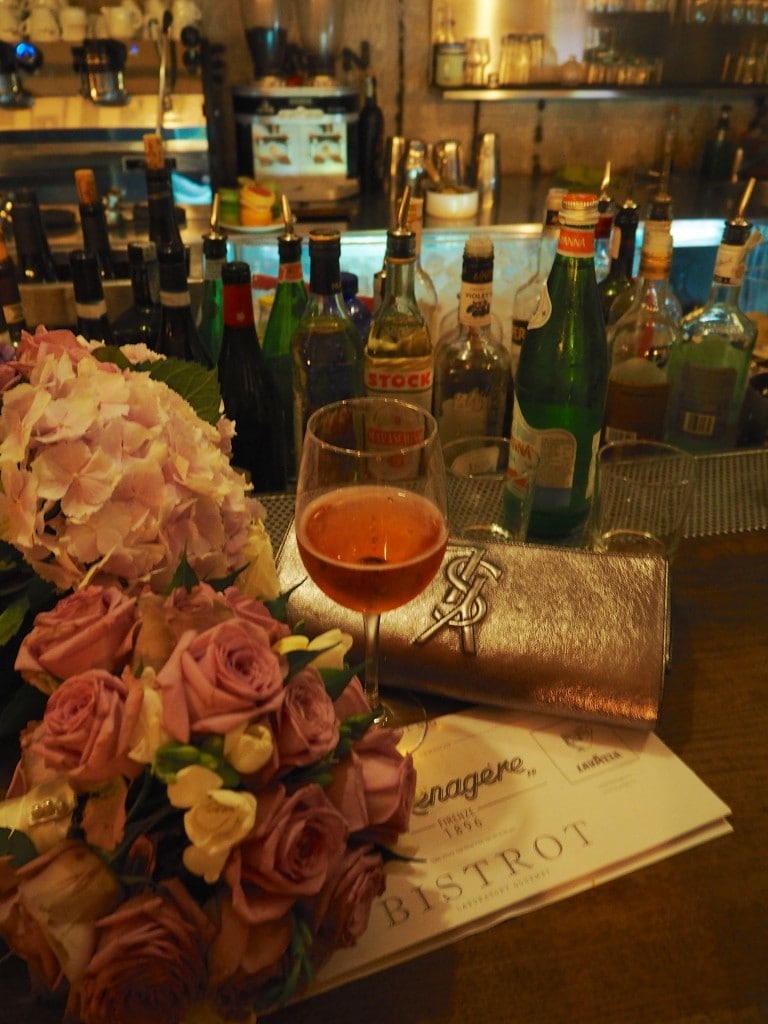 The new place to see and be seen
One of the newest places to check out in Florence is the super cool, concept restaurant, bar, club and shop Le Menagere. It's THE place Florence's well heeled, arty crowd hang out. Enjoy an array of cocktails in the beautiful flower filled bar (it doubles up as a florist by day), or head downstairs to the underground basement club which hosts super, trendy bands till the late hours.
We enjoyed it so much here we ended up going 3 nights in a row!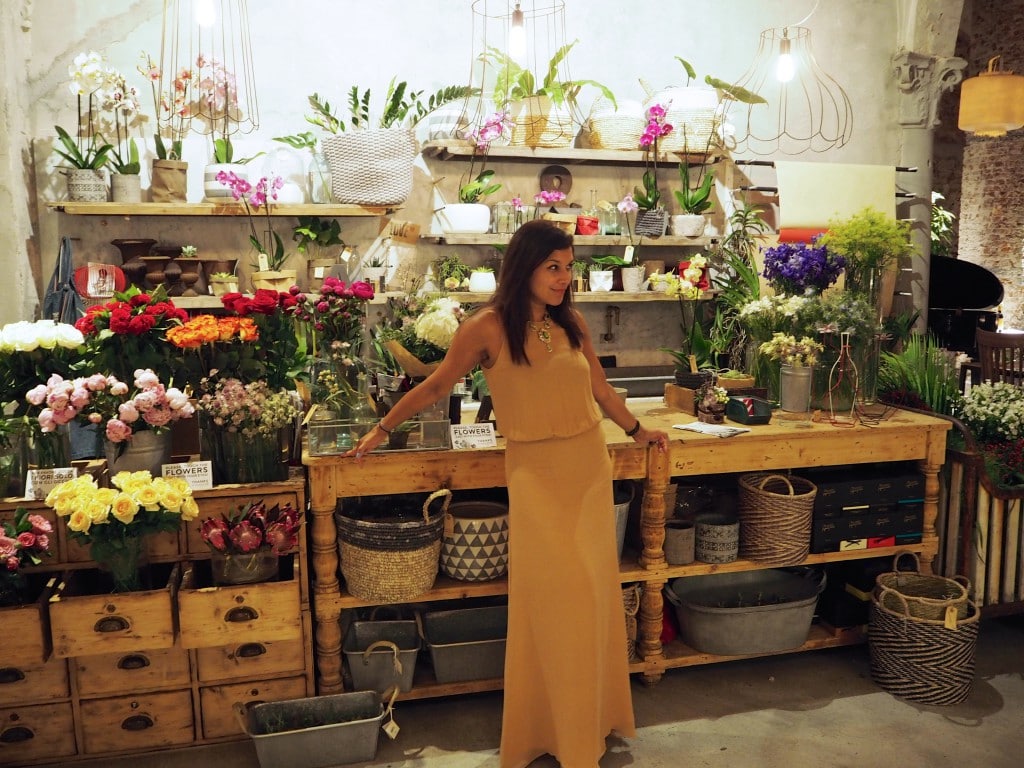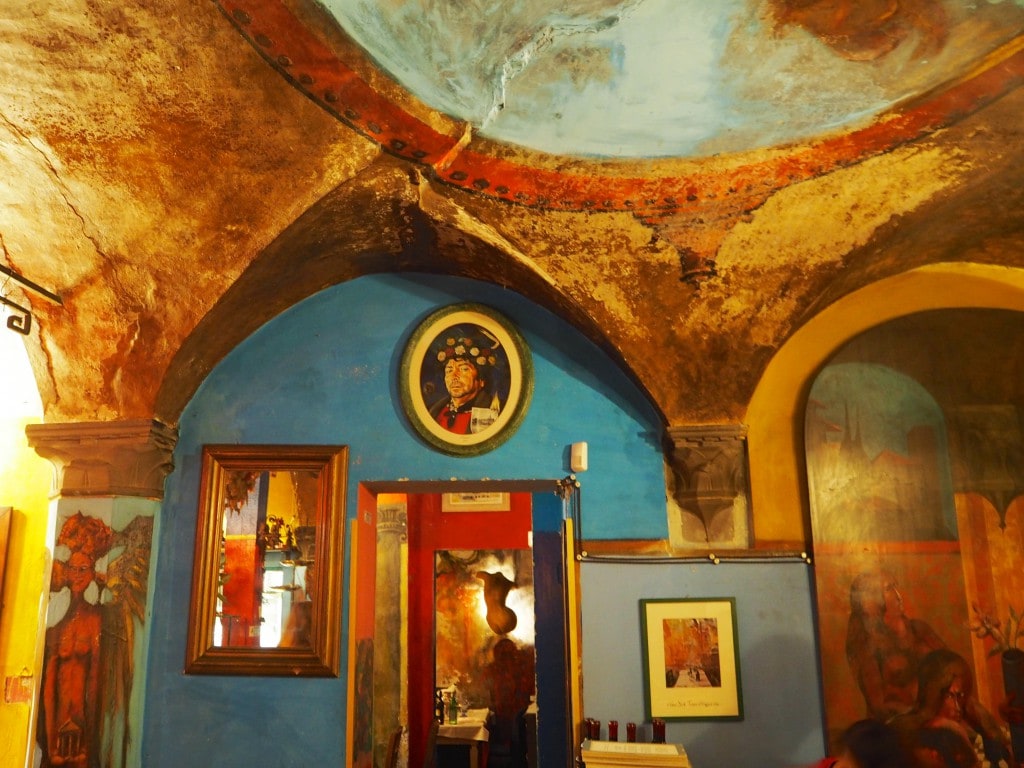 On our last night we went to the centre of town which is filled with colourful, rustic restaurants. Here me and Holly decided to do an impromptu shoot with our lovely new friends from Oz, Miles from @mensfashionblogger (seated) and Rami from @CBDtailor.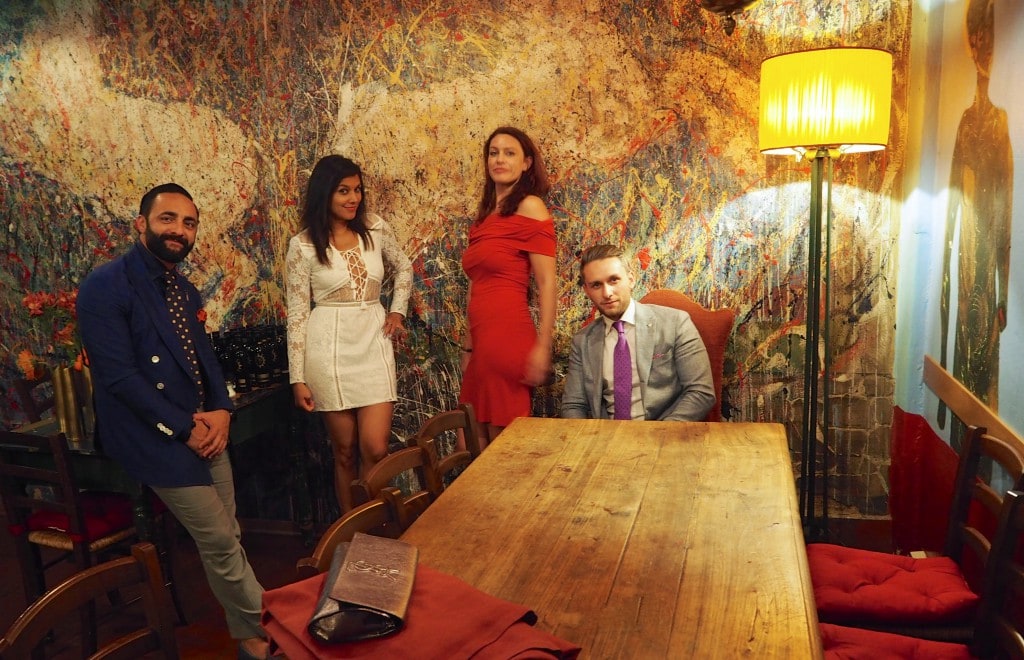 For more on Florence check out my post on my Cousin's Italian wedding.