Marbella – 24 hour style guide to Marbs!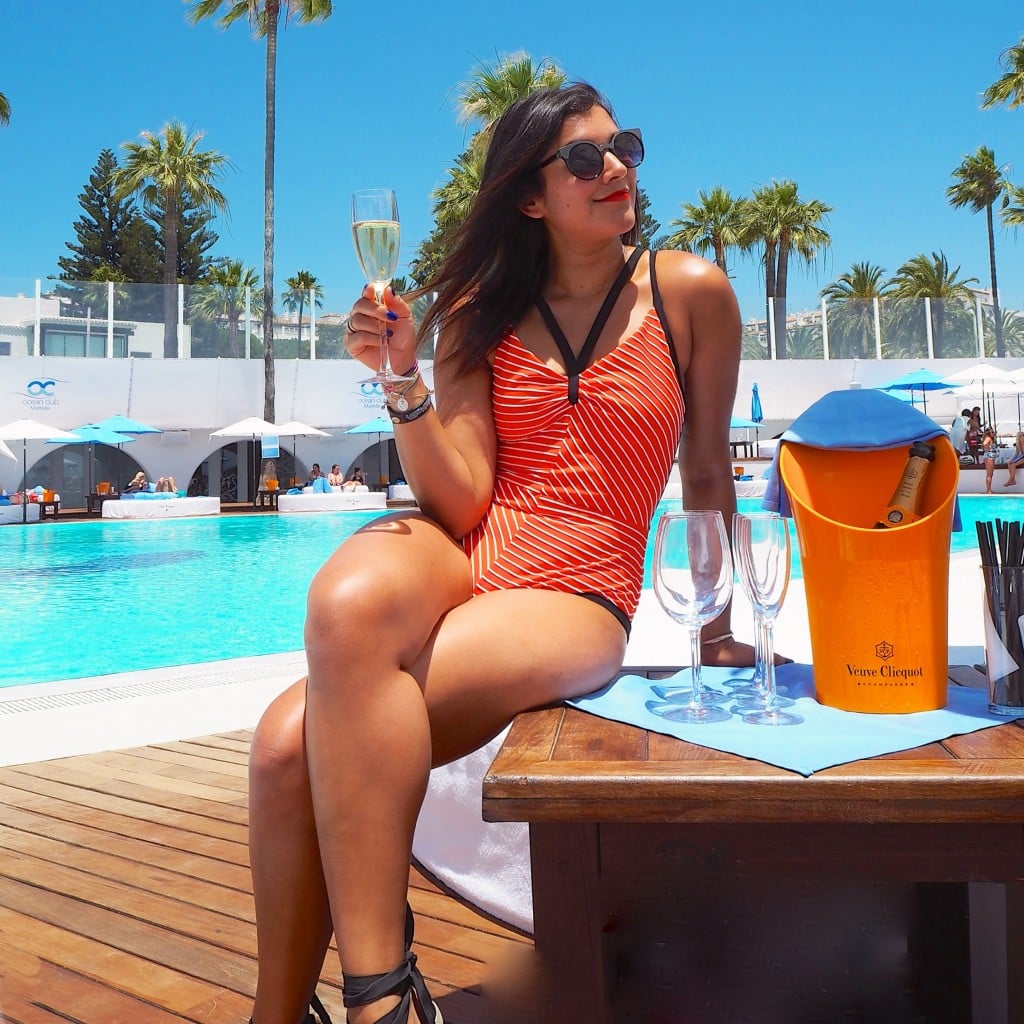 Marbella – 24 hour style guide to Marbs!
Where? Ocean Club, Marbella, Spain
When? July 2015
Why? When the lovely guys at Ocean Club, Marbella invited me out to the legendary day time beach club, I jumped at the chance. You know how much I love a party, especially if it involves a swimming pool! Built on the original site of Marbella Lido, with it's art deco architecture, Ocean Club has been the epicentre of the Marbella party scene for decades. Filled from pool to bar with VIP celebs, fashionistas and party kids, this is Marbella's place to see and be seen.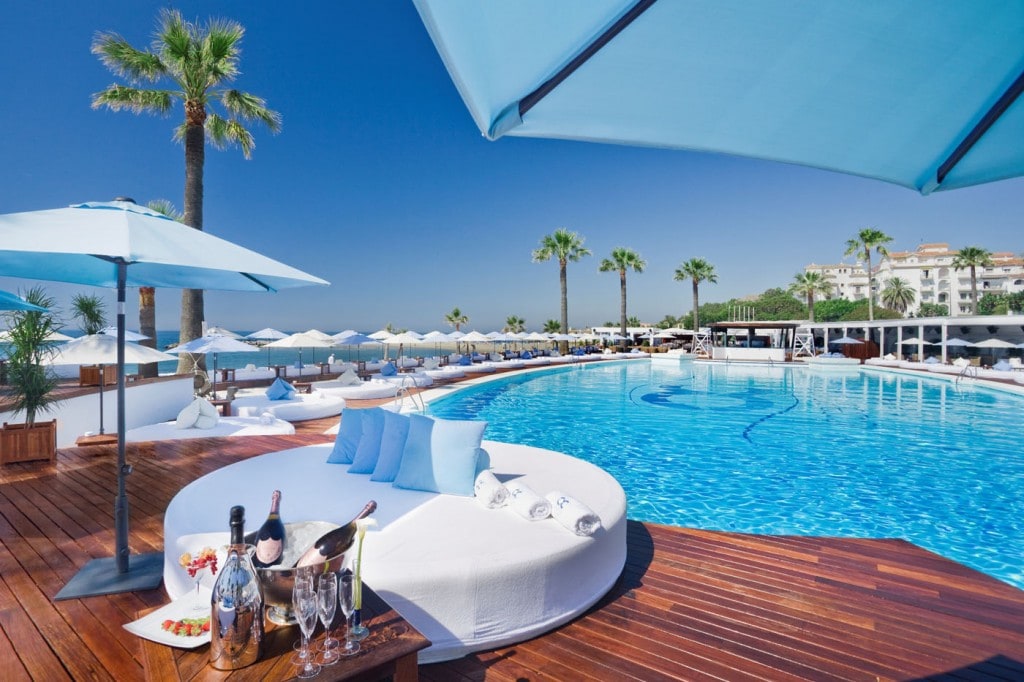 Chic pool side lounging at The Ocean Club, Marbella. 9000 square ft of pure Puerto Banus luxury.

Opening shot – Me wearing Roksanda Illincic orange swimsuit from Fenwick. And above – Arrival drinks (at 11am!) and the personal waiters have a pre chilled bottle of Veuve Clicquot ready for us to get into the party spirit. They know me too well ;)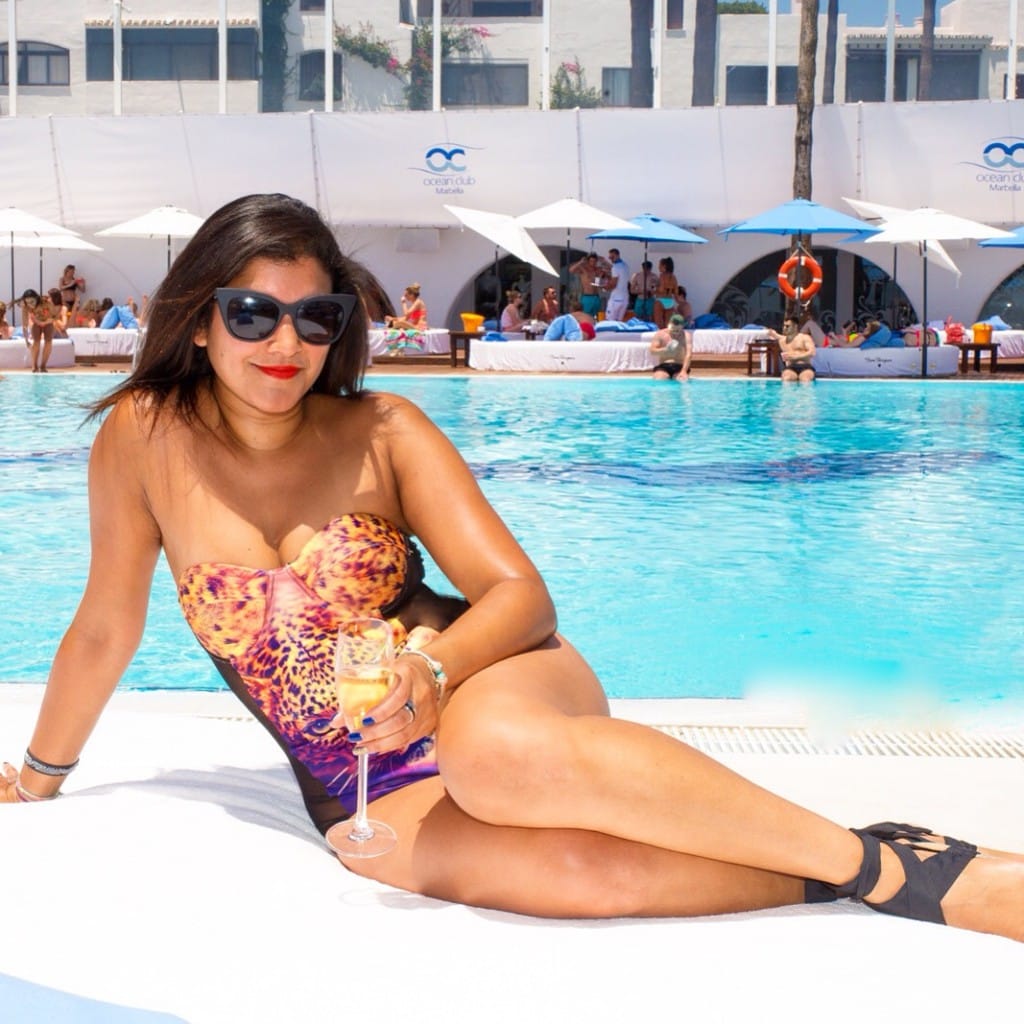 Chilling by the pool in my We Are Handsome, leopard print swimsuit from Fenwick.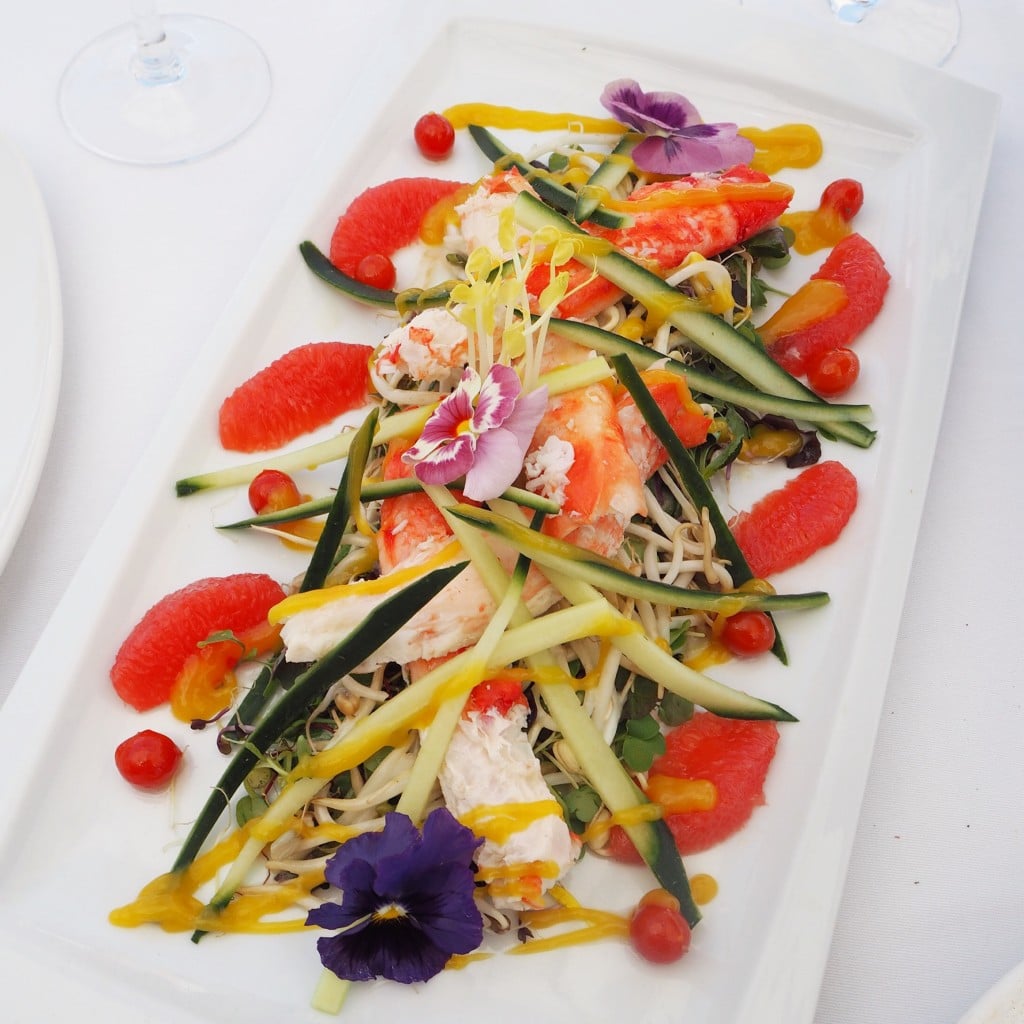 The Food
Appearing like little gifts at your table, the flower adorned plates at the Ocean Club restaurant are exquisitely presented works of art. We tried the healthy seafood tasting menu of sublime sushi, cray fish salads and ceviches. All made with locally produced, fresh ingredients. Ask the sommelier for the perfect accompanying glass of wine and watch the waves roll in to shore from the modern, minimal decor of this fantastic beach side restaurant.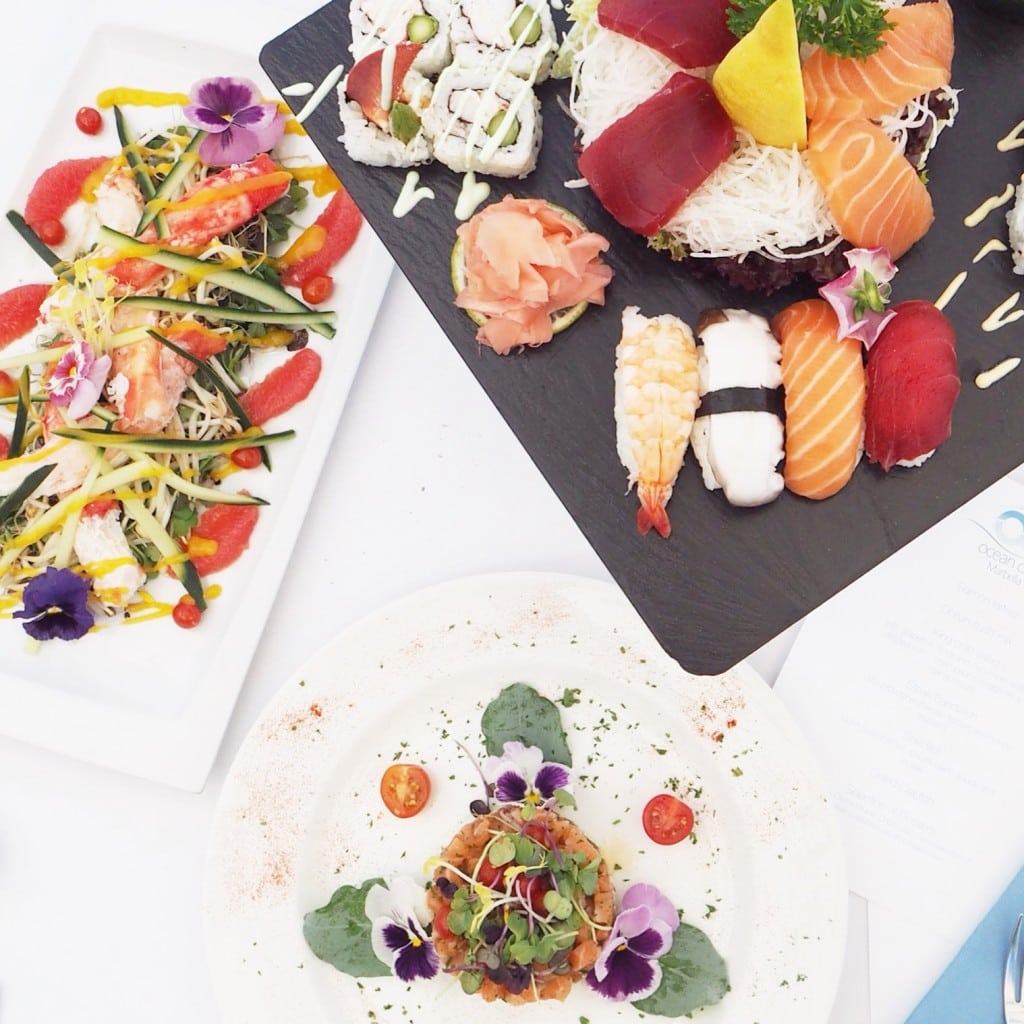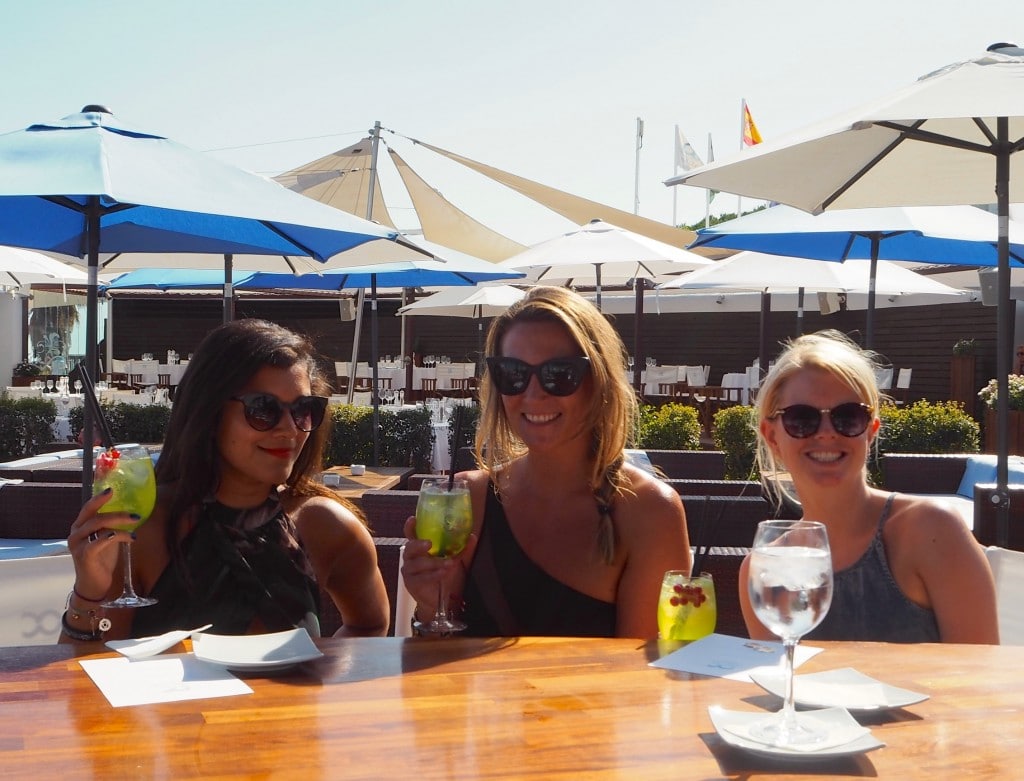 The Cocktails
After lunch, the girls and I indulged in a spot of cocktail tasting. The in-house mixologists are happy to make you an array of classic cocktails, plus their own inventive menu of sexy, summer drinks. Above – Me, Toni and Kate enjoy the signature house cocktail, Ocean Club Breeze (€16) and the delicious Raspberry Collins below (€17).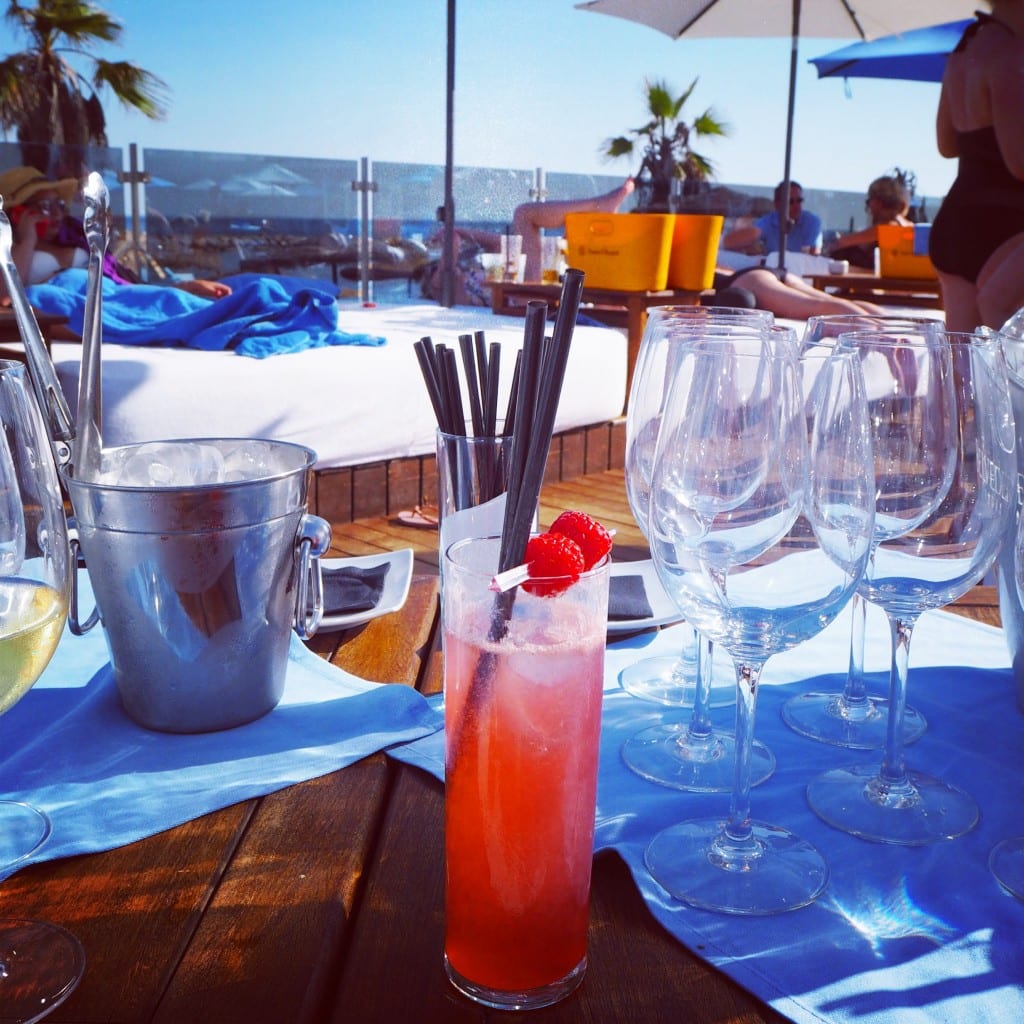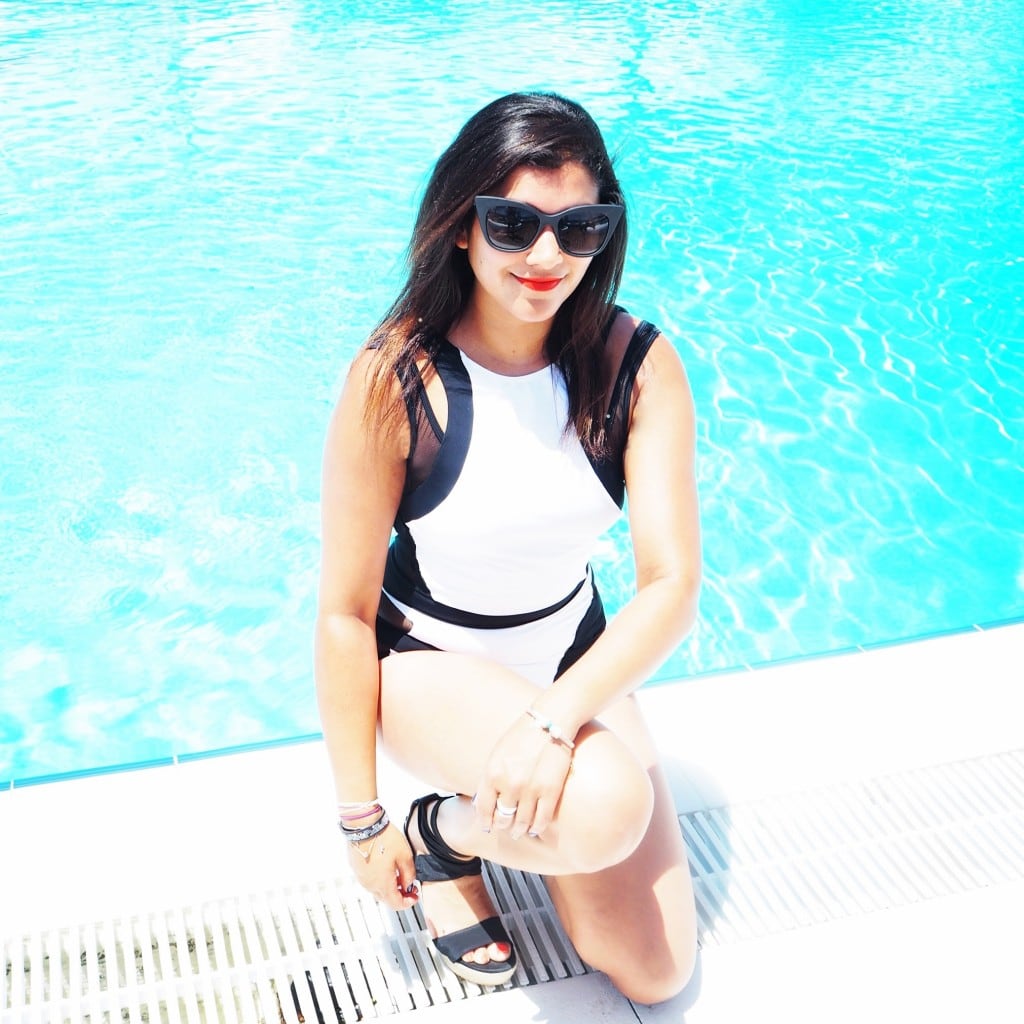 What to wear when you're there
Ocean Beach Club is home to the Puerto Banus cool crowd.  It seems the look du jour for lounging on the day beds is a cut out, one piece swimsuit, worn with heels or wedges. So channel your inner beach Goddess and prepare your sexiest pouts, this is poolside posing at it's best.
Above – Swimsuit by Moeva from LilyLola, Black wedge shoes from Ugg
Below – Star sandals from Emanuela Caruso at Lilylola.com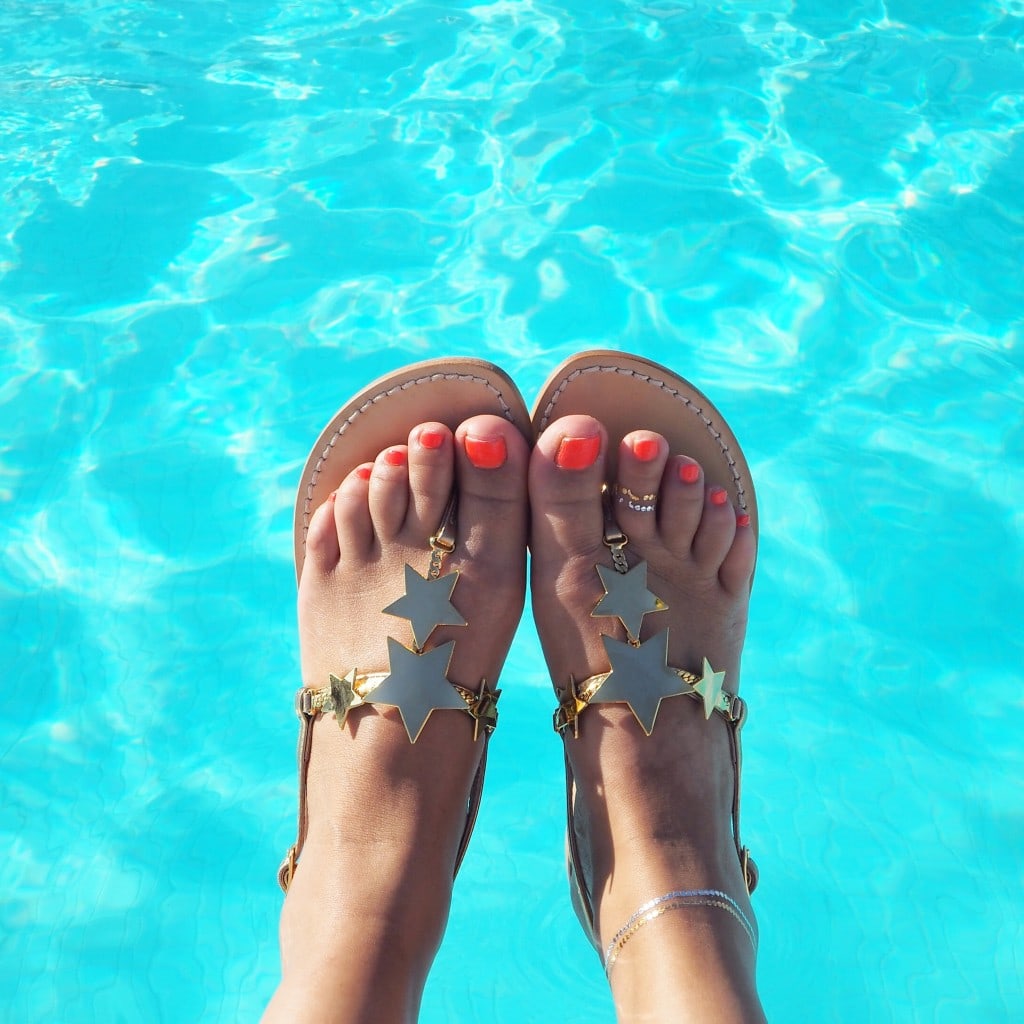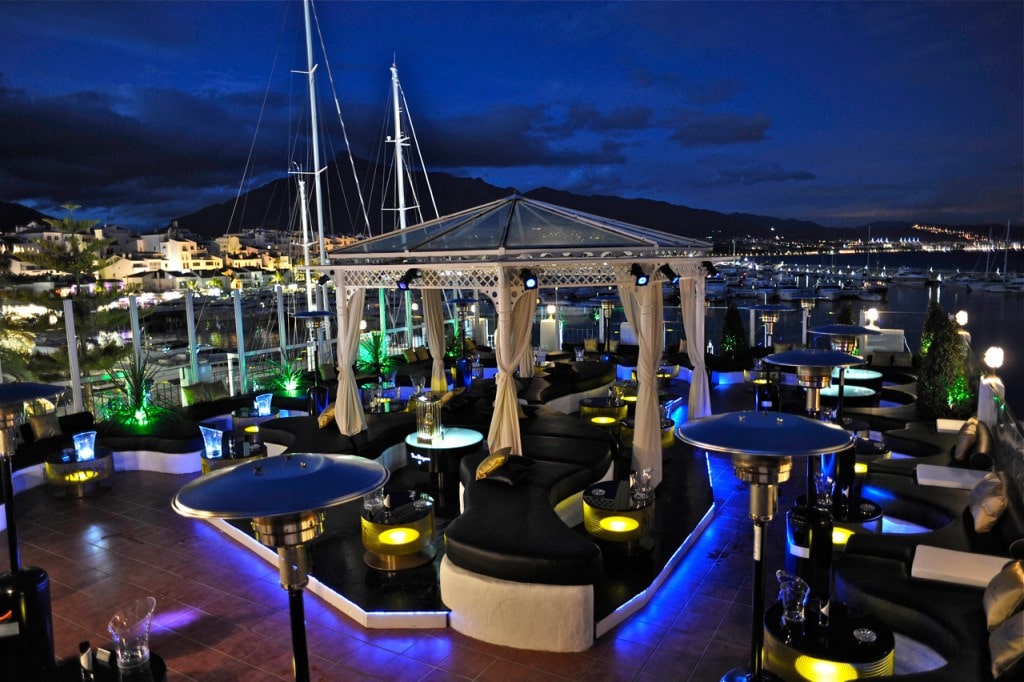 Chic Pangea night club over looking Puerto Banus Marina
After Dark – Bars and Restaurants
Ocean Beach Club closes at 9pm, so after a wonderful day of sunbathing, feasting and cocktail tasting, we headed back to the hotel to freshen up and get changed for the evening. The epicentre of Puerto Banus night life focuses on the Old Town and the Marina. Head to intimate Andalucian restaurant Zozoi for traditional tapas with a modern twist. After dinner we went to chi chi bar, News Cafe, overlooking the million pound yachts in the marina. End the night dancing at uber, chic Pangea night club. The dress code? Dress to impress, it's all about designer hand bags and vertiginous heels. 

Above: head to Zozoi for traditional Spanish cuisine with a modern twist. Or below head to Trocadero where the trendy Madrid crowd hang out.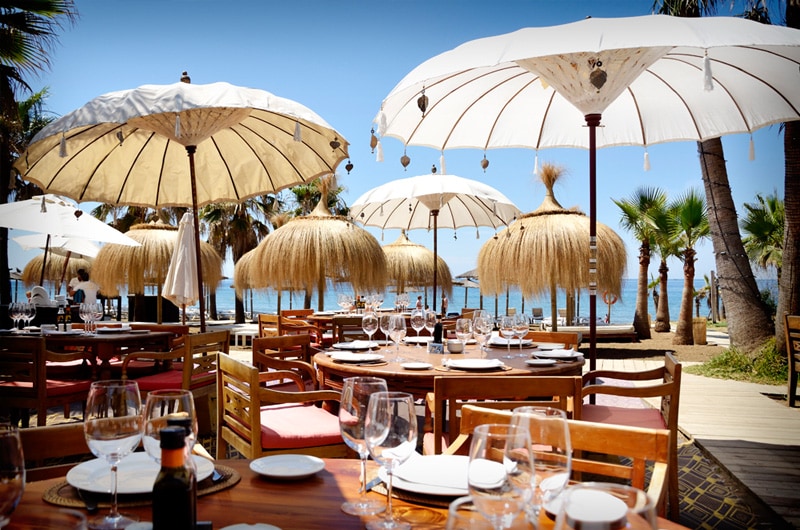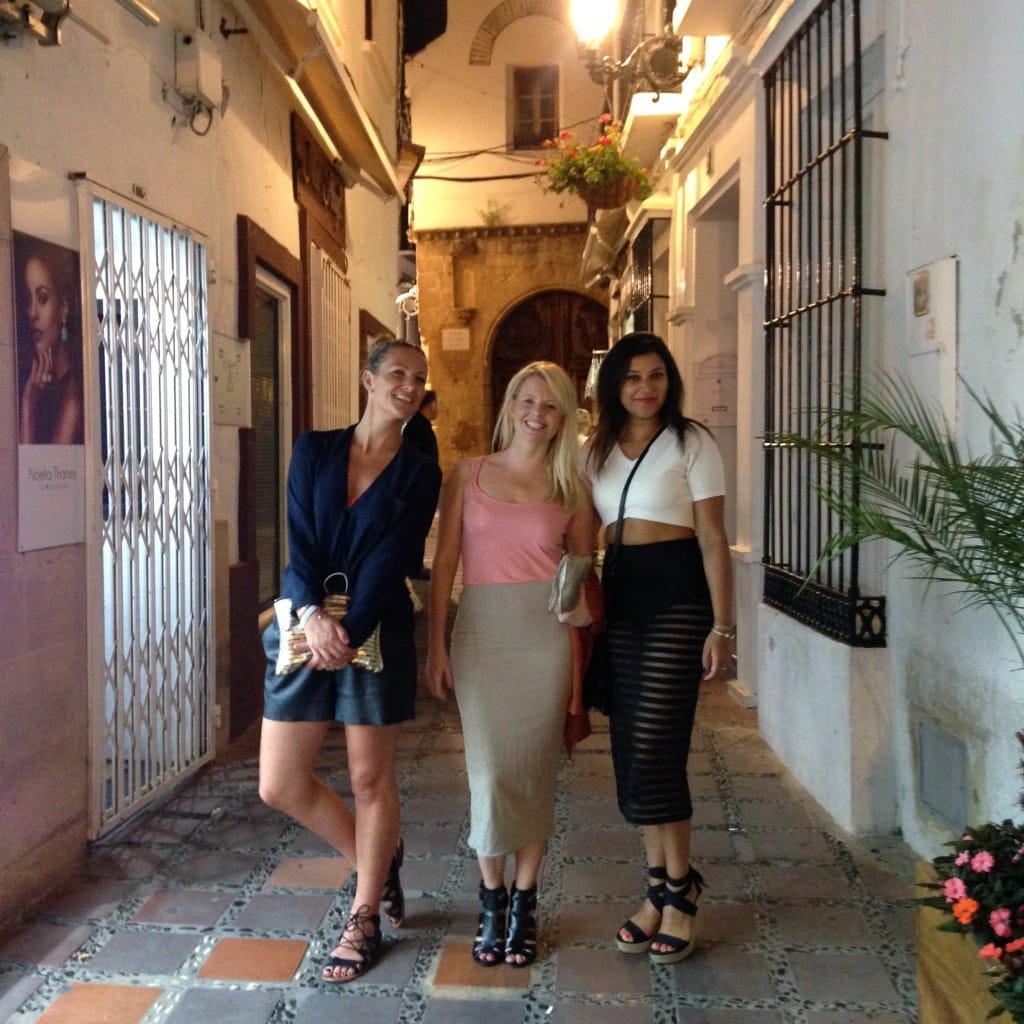 Above left to right: Toni, Kate and I ready for a night out in Puerto Banus and Old Town. And below – the rooftop bar area at Pangea Night Club.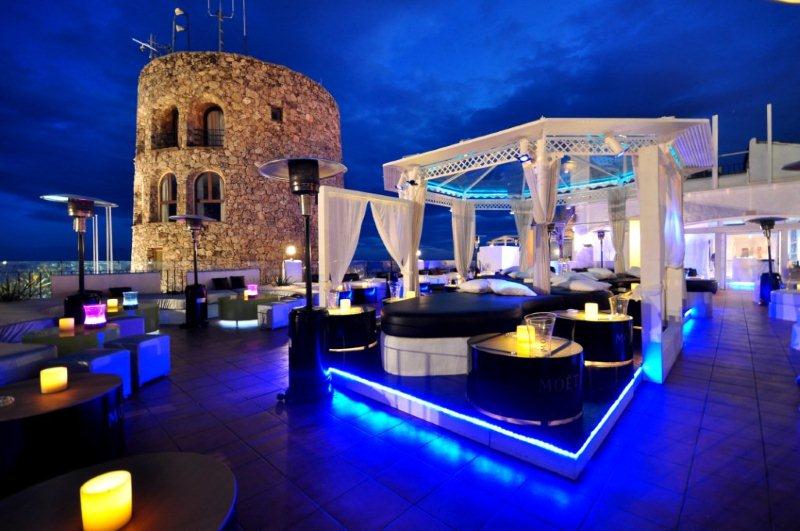 Good bye from Marbella, next stop Doha.