My London Fashion Week with Mercedes Benz
My London Fashion Week with Mercedes Benz
Where? London Fashion Week
When? February 2017
Why? As you already know I'm a huge fan of fast, fabulous cars, so when Mercedes Benz asked me if I'd like to be driven around London Fashion Week this season in the super cool G-Wagon G63 AMG, you can imagine my excitement.
So I enlisted to the help of my friends and fellow influencers Lorna Luxe and Ella Catliff to join in the fun! Our mission was to take London Fashion Week by storm and enjoy it as much as humanly possible!! Not too hard then :)
Complete with our own amazing driver, the wonderful Nick, who made sure we were so well looked after and arrived at every show and event on time, we headed out on our mission.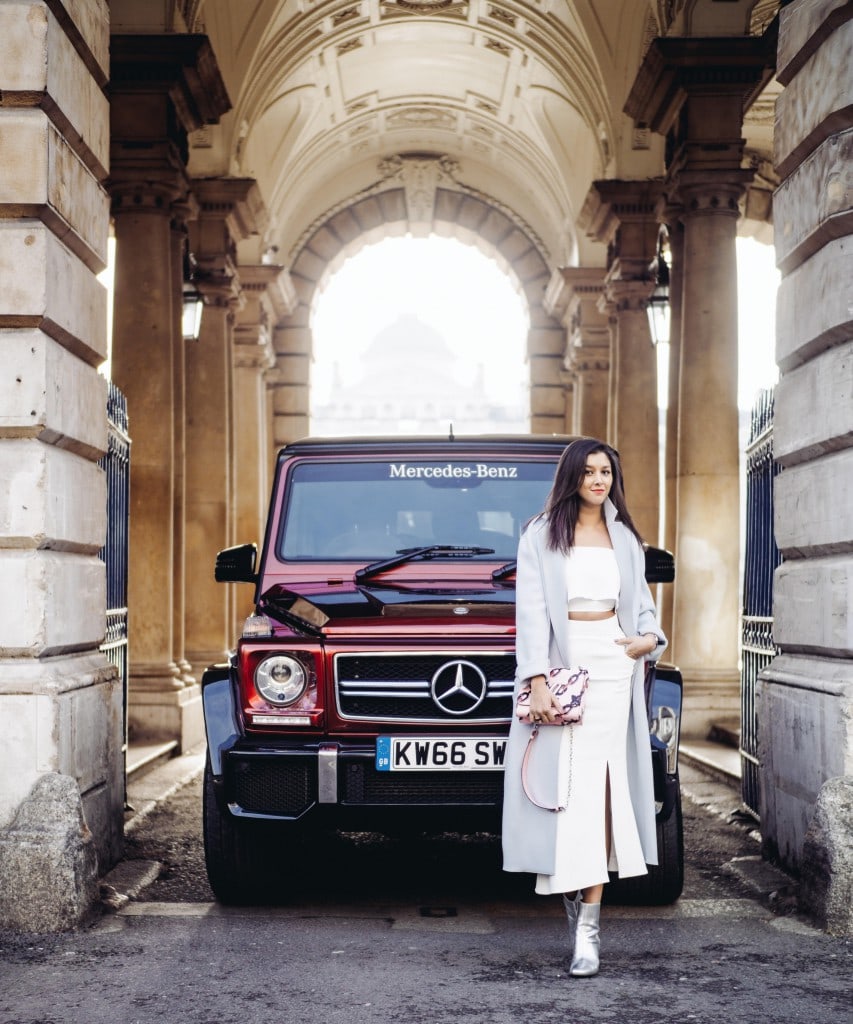 Our week was jam packed full of fashion shows, presentations, parties, dinners at cool new restaurants, like the Ivy Soho and Sexy Fish in Mayfair, as well as doing shoots and filming interviews with designers in the back of the G-Wagon. Not too hectic then!
Not being ones to shy away from a party we decided to throw our very own LFW party in association with La Maison Remy Martin too!
Here's my photo diary of the best Fashion Week I've ever had (and I've been to a lot!!)
Thank you so much Mercedes-Benz, you guys rock!
Big thank you to photographer Jay McClaughlin and Olympus Cameras for the beautiful shoot imagery and providing a base at #PenQuarters during the shows.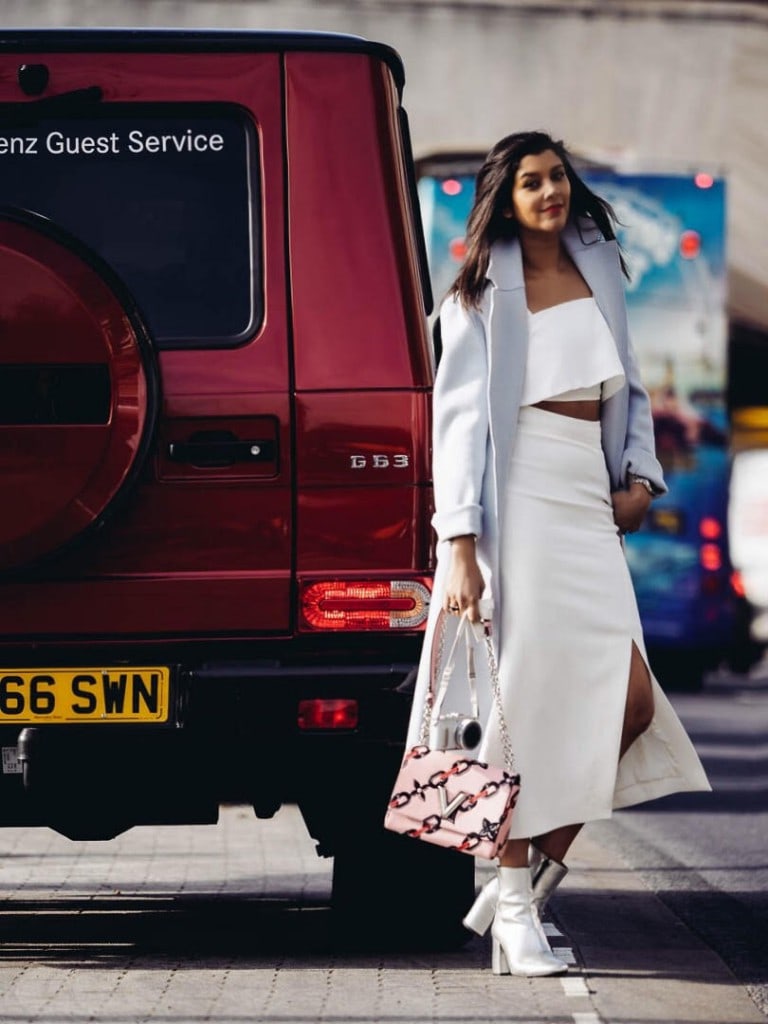 Day 1: Bonnie wears coat by Amanda Wakeley, top by Ame at Own The Look, skirt by La Mania, boots by Miss Selfridge, bag by Louis Vuitton, watch by Rotary.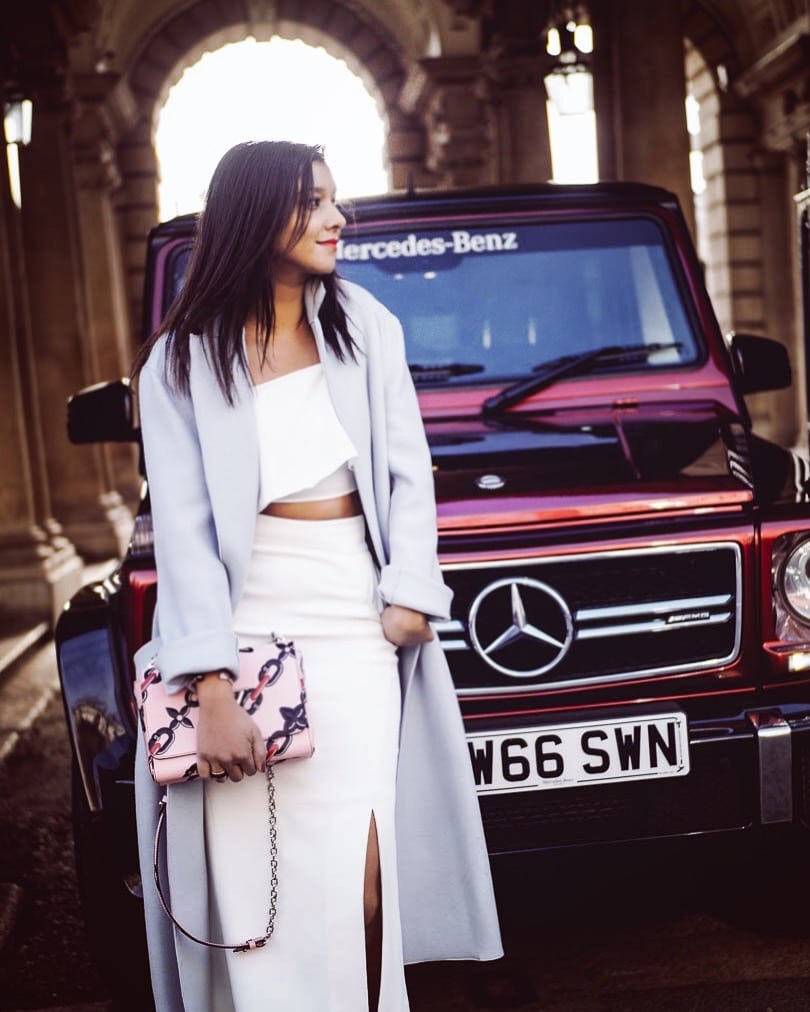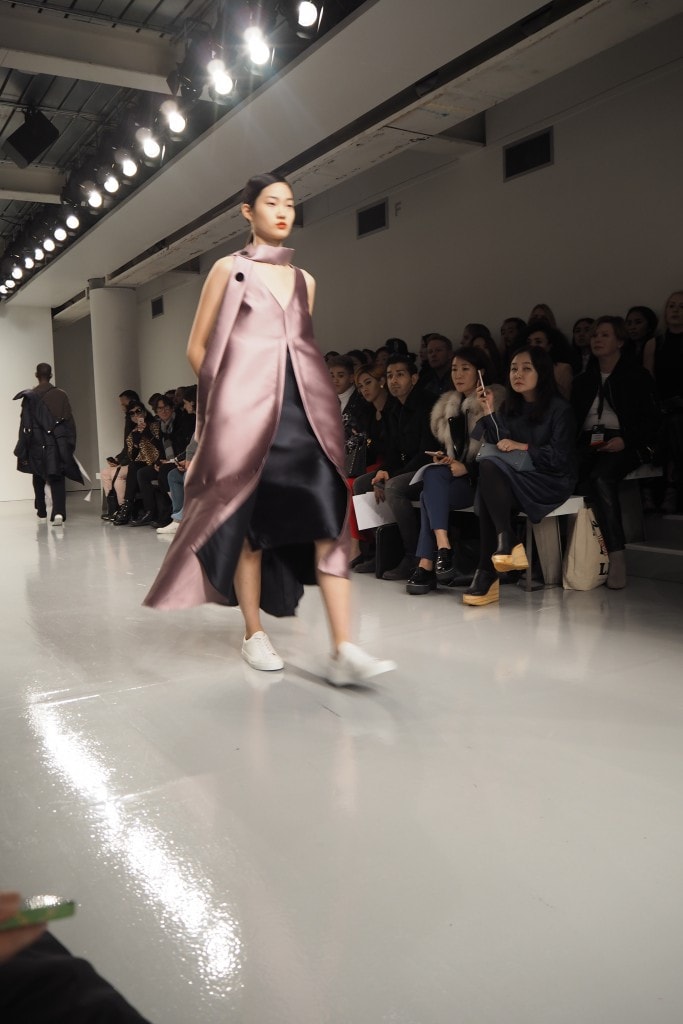 Day 1 was packed full of shows, presentations and the odd photo shoot and filming too. Above – a beautiful exit at the Eudon Choi show and below, Lorna, myself and Ella sat on the front row (FROW).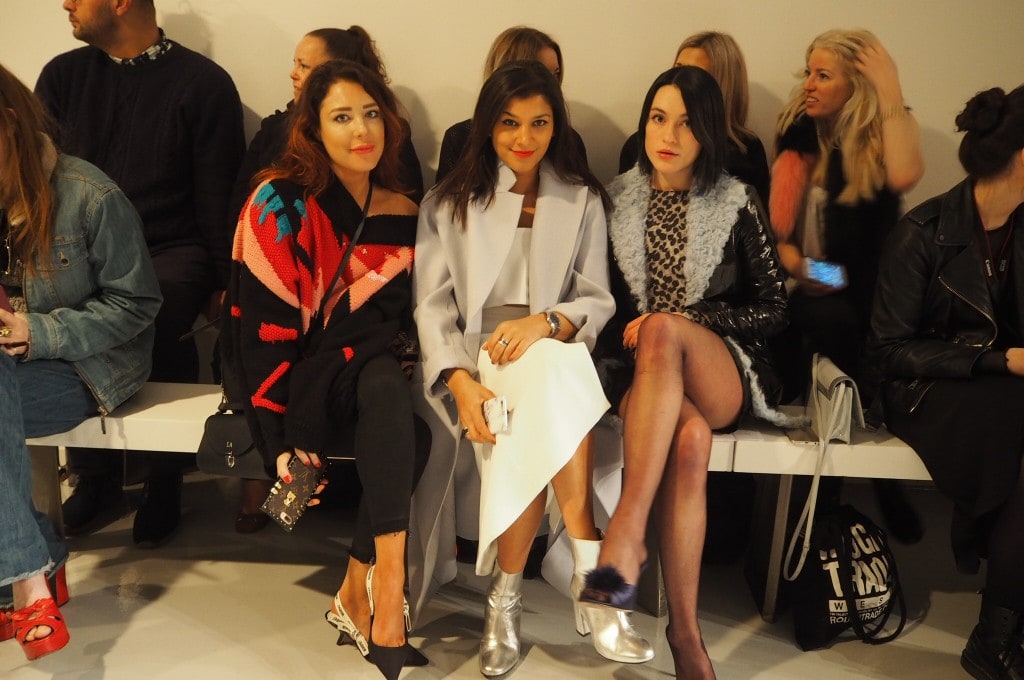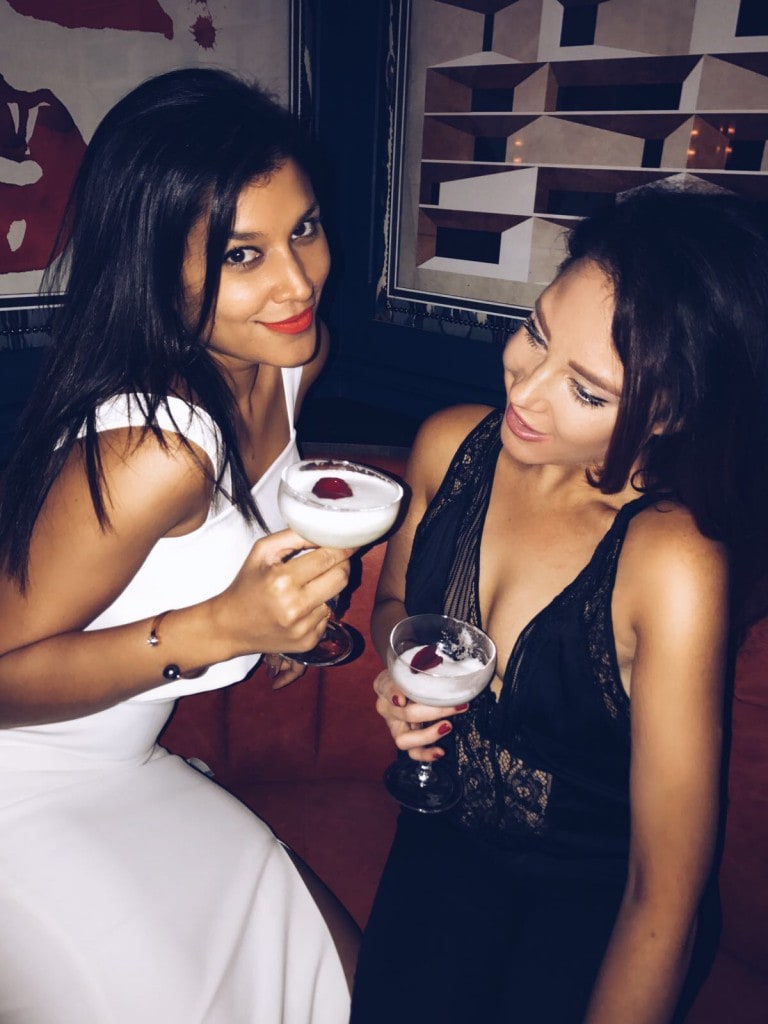 Post the shows we were invited to the new Ivy Soho Brasserie for dinner and cocktails to end the day in style.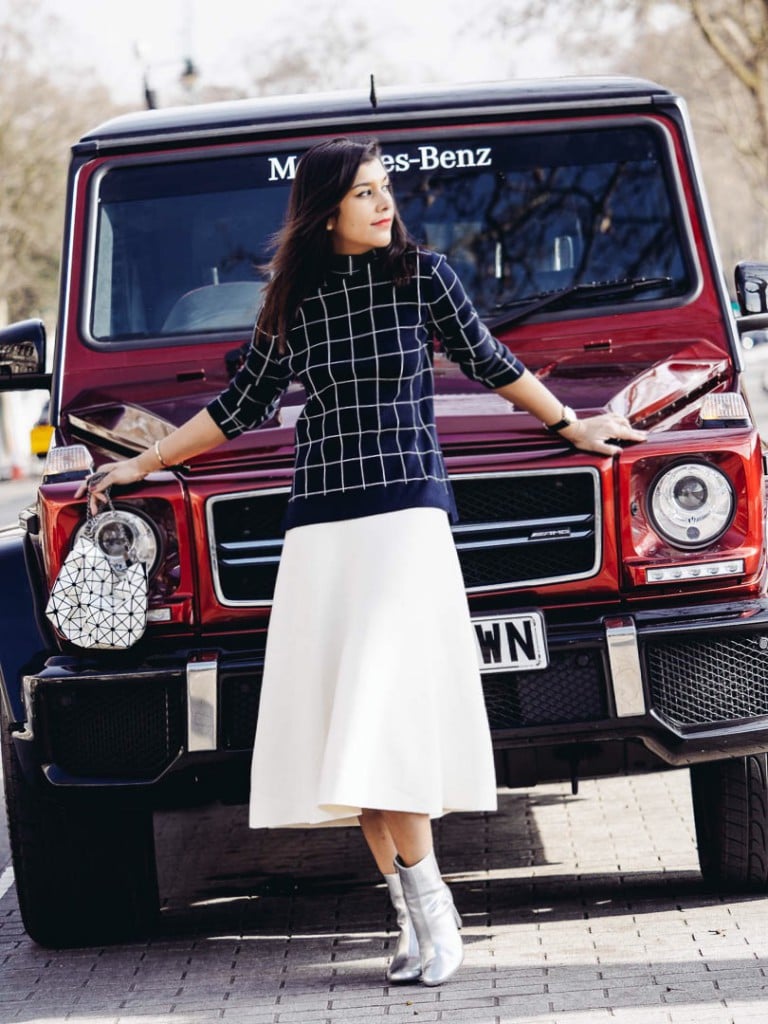 Day 2: I was doing an Instagram takeover for the lovely UK womenswear label Me + Em. My full outfit is by Me + Em, shoes and watch as above.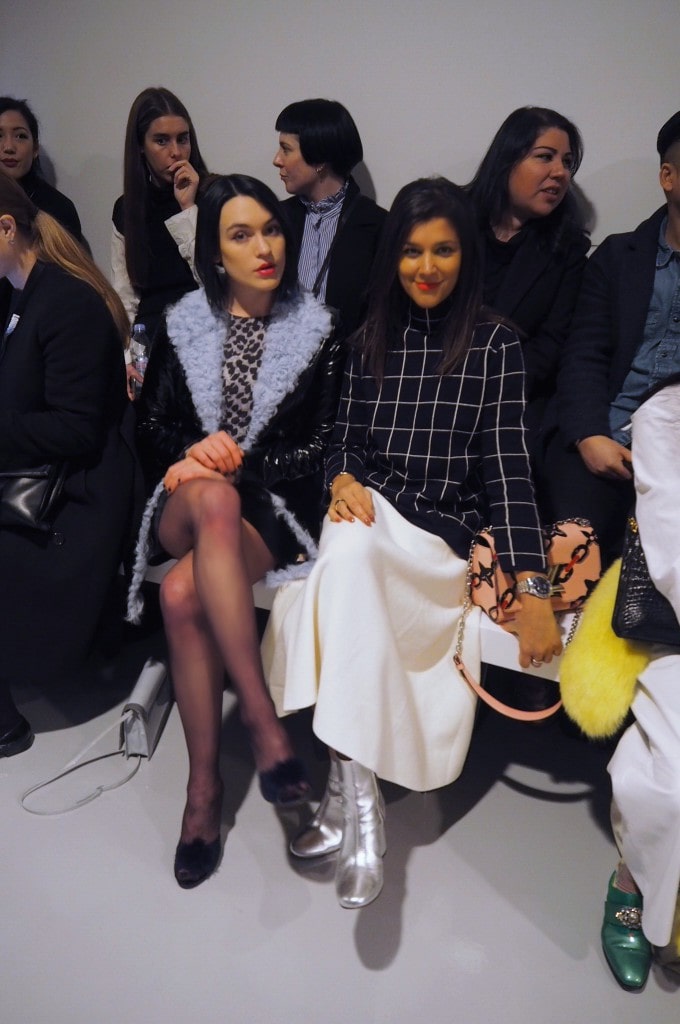 Sitting on the FROW at Teatum Jones with Ella.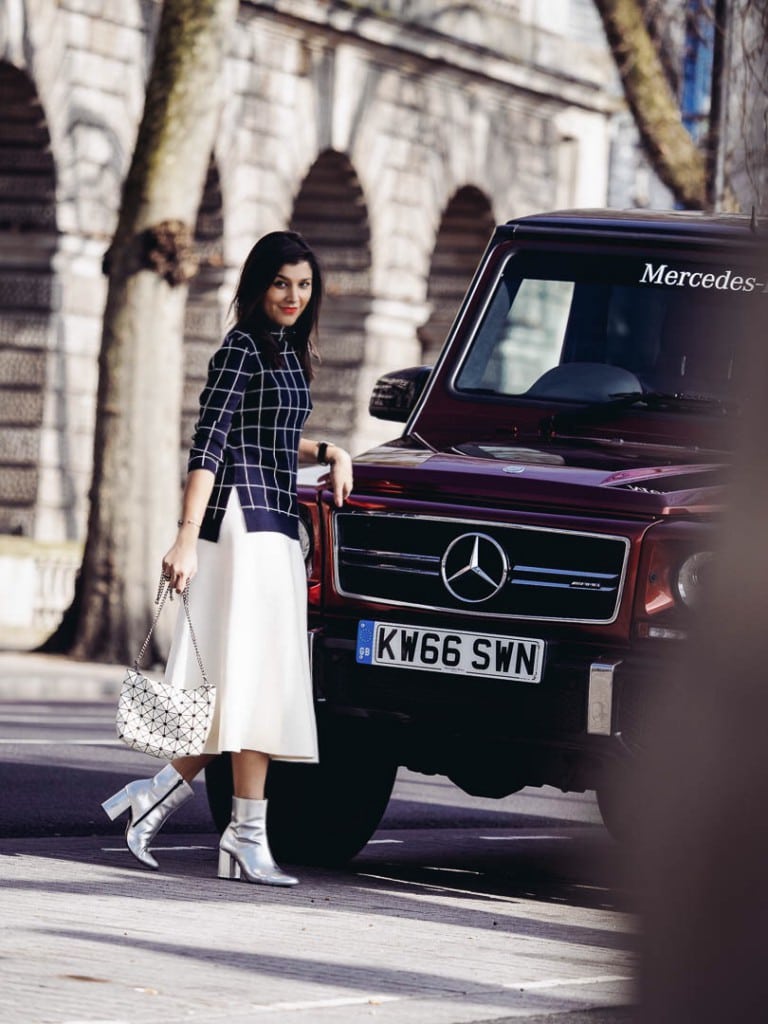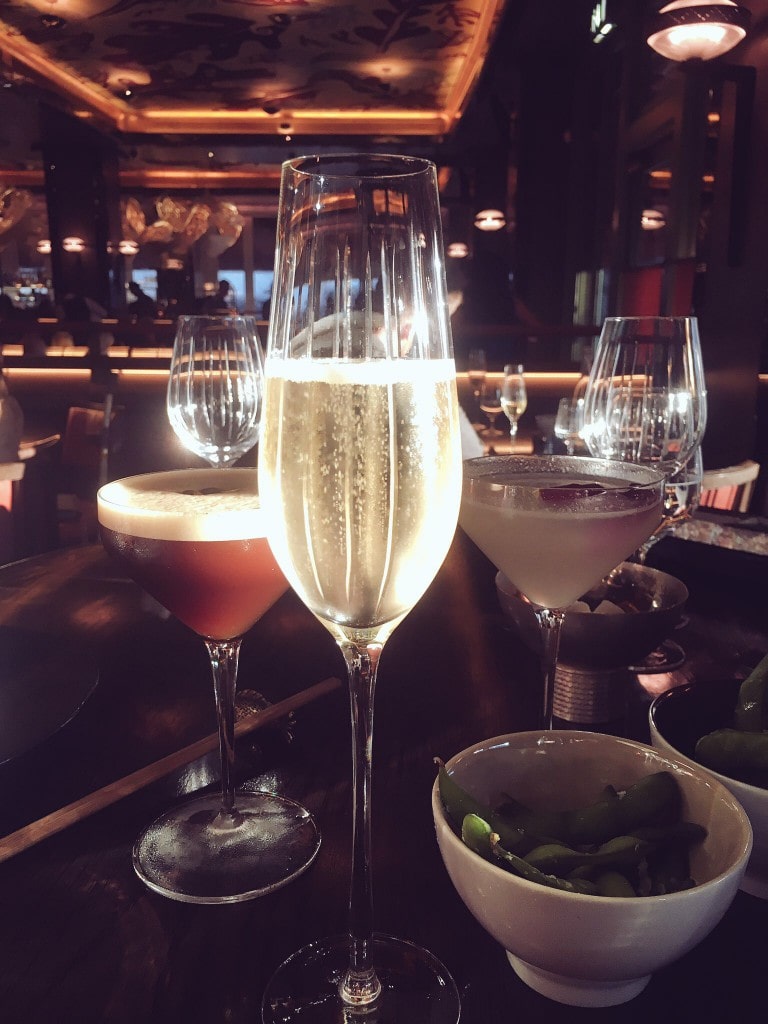 Another full day of shows followed by dinner at Sexy Fish.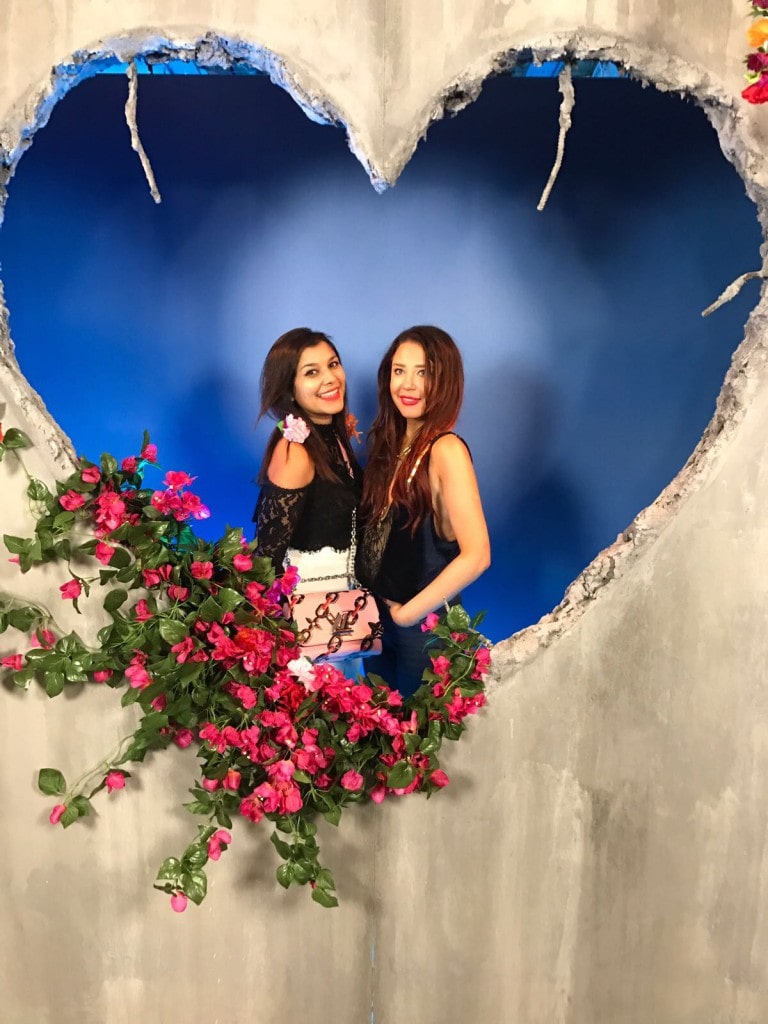 The Diesel party #MakeLoveNotWalls was my favourite evening event of the week. Above Lorna and I pose in the photo booth and below, neon lights decorate the party.
Day 3 was filled with more shows and more filming. Above the girls and I, being filmed outside LFW head quarters on The Strand. #StoppingTraffic literally.
Below: Lorna and I in the car with swimwear designer, Melissa Odabash, one of the many designers we interviewed during the week. We also managed to get a chat with Julien MacDonald and Eudon Choi, post their LFW shows. Videos coming shortly.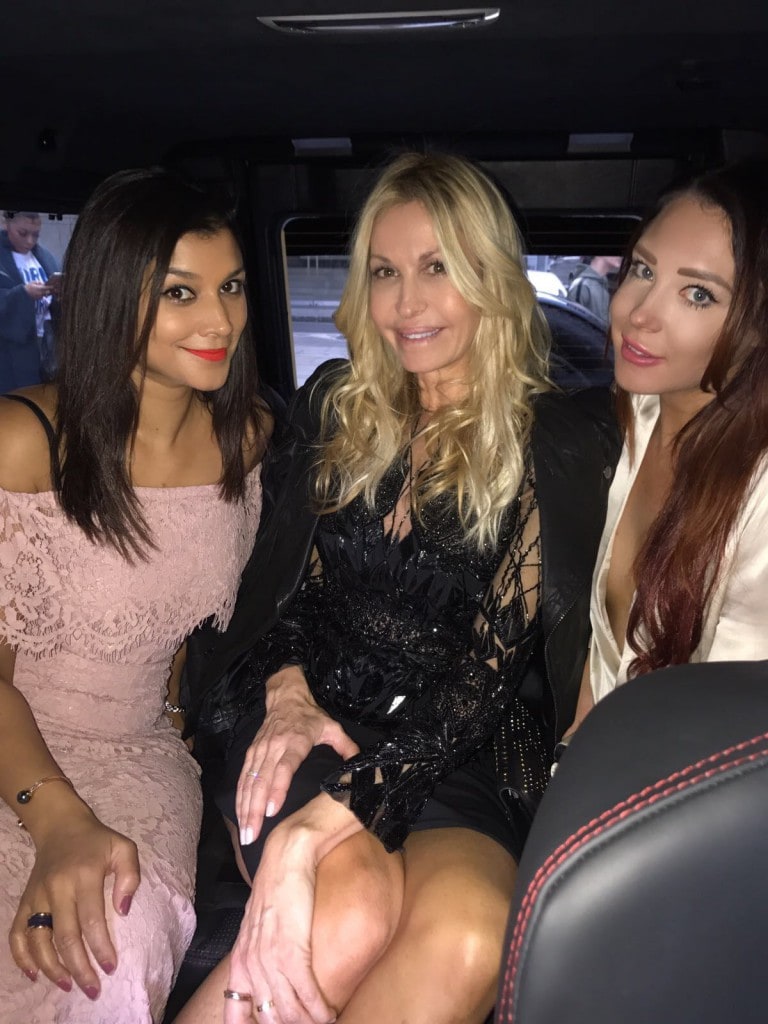 Bonnie wears pink lace dress by Asos, Melissa wears Julien MacDonald dress.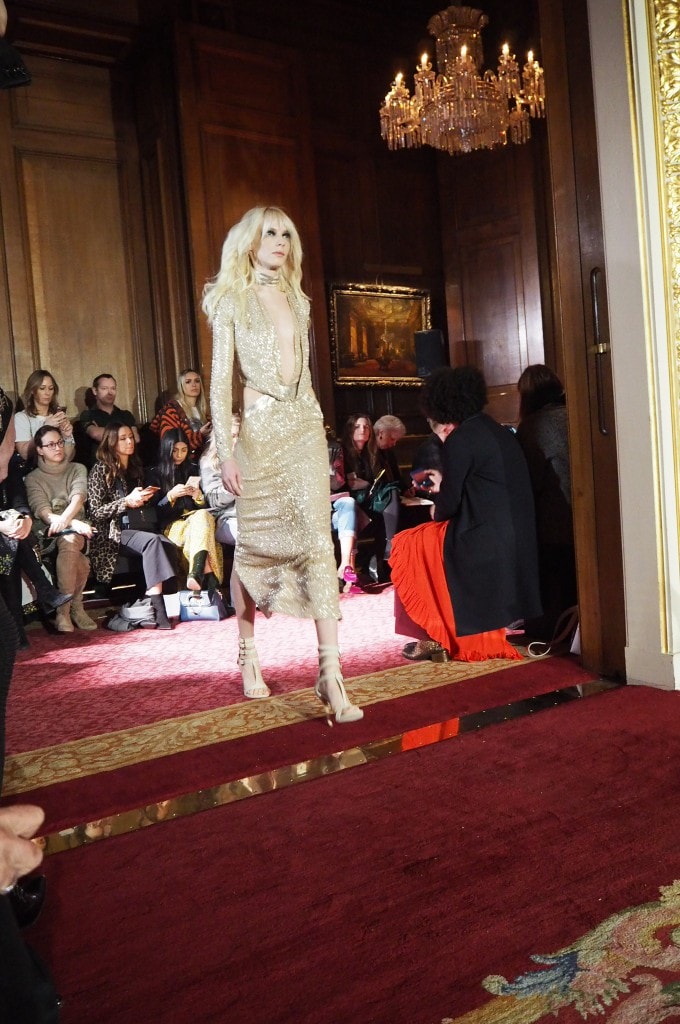 The Julien MacDonald Show was held in the spectacular Goldsmiths Hall in East London, post the show the lights were dimmed and it turned into a mini rave!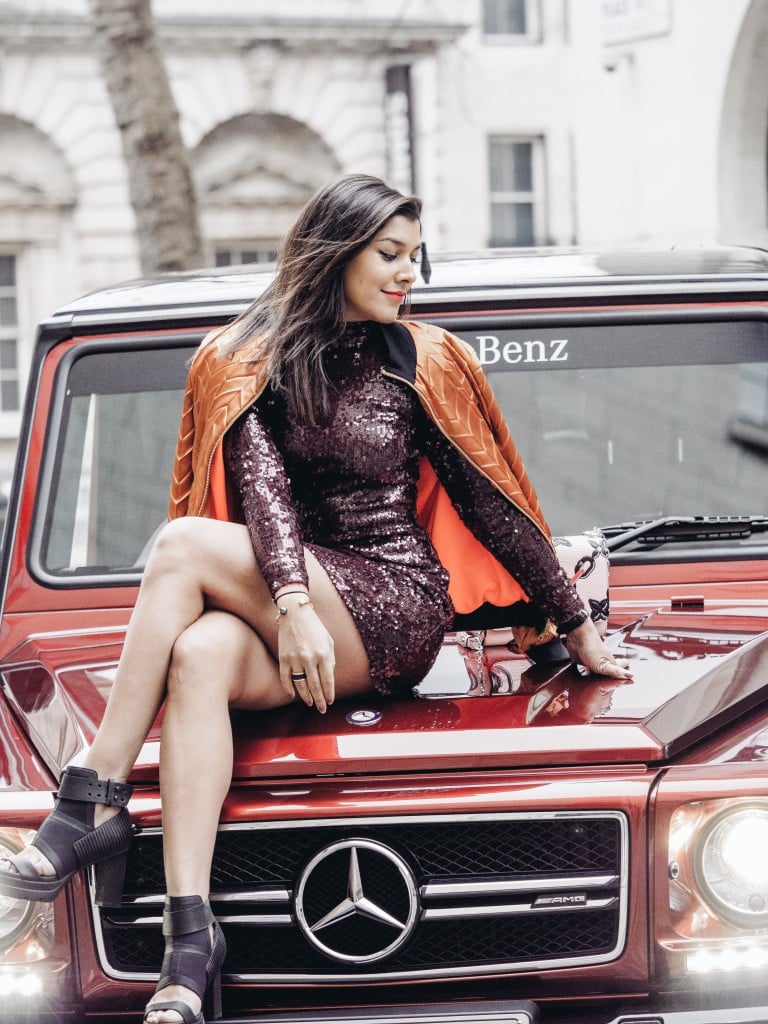 The Soiree with La Maison Rémy Martin.
On the Monday evening of fashion week Lorna, Ella and I were very lucky to be able to host a LFW party at the new Rémy Martin pop-up bar on Wardour Street. The night was super fun, filled with 100 of our favourite fashion friends, influencers and models. See the Rémy post for full details and guest list, link below.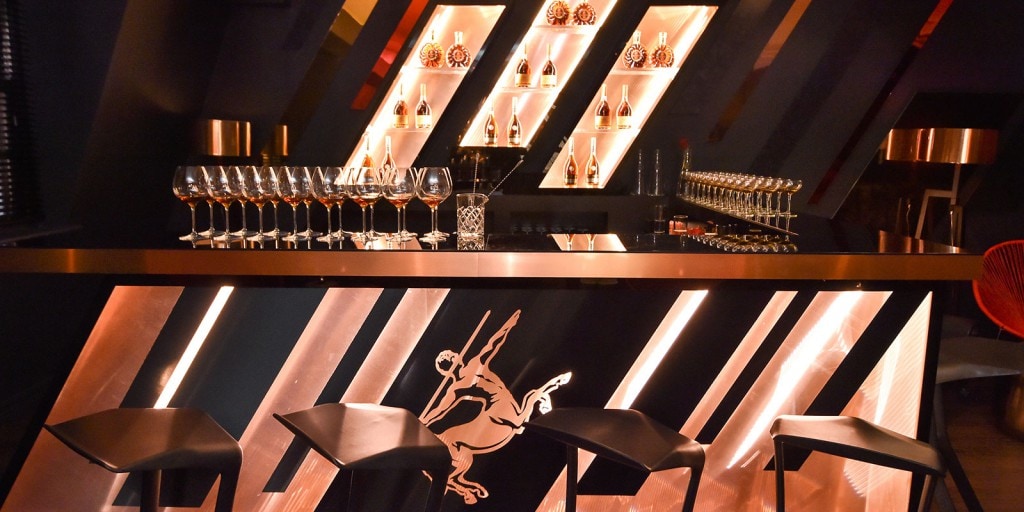 Below: Bonnie wears – dress by River Island, jacket by Georgia Hardinge, bag by Louis Vuitton, shoes by Sorel, watch by Rotary.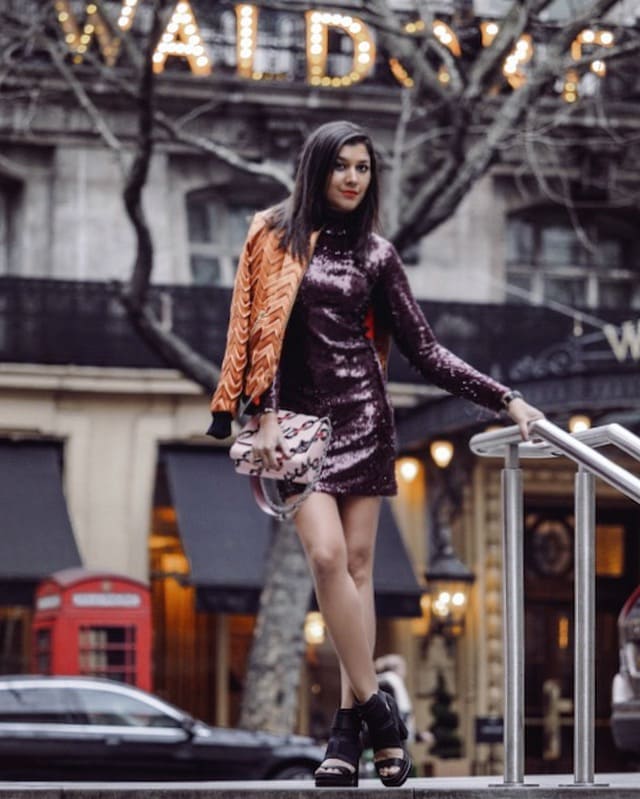 That was without doubt the most fun I've ever had at London Fashion Week. Thank you so much to my squad Lorna Luxe, Ella Catliff and Phil MacHugh our publicist during the shows.
And a huge thank you to Mercedes Benz for the fabulous G-wagon and for making it all happen.
Roll on next season!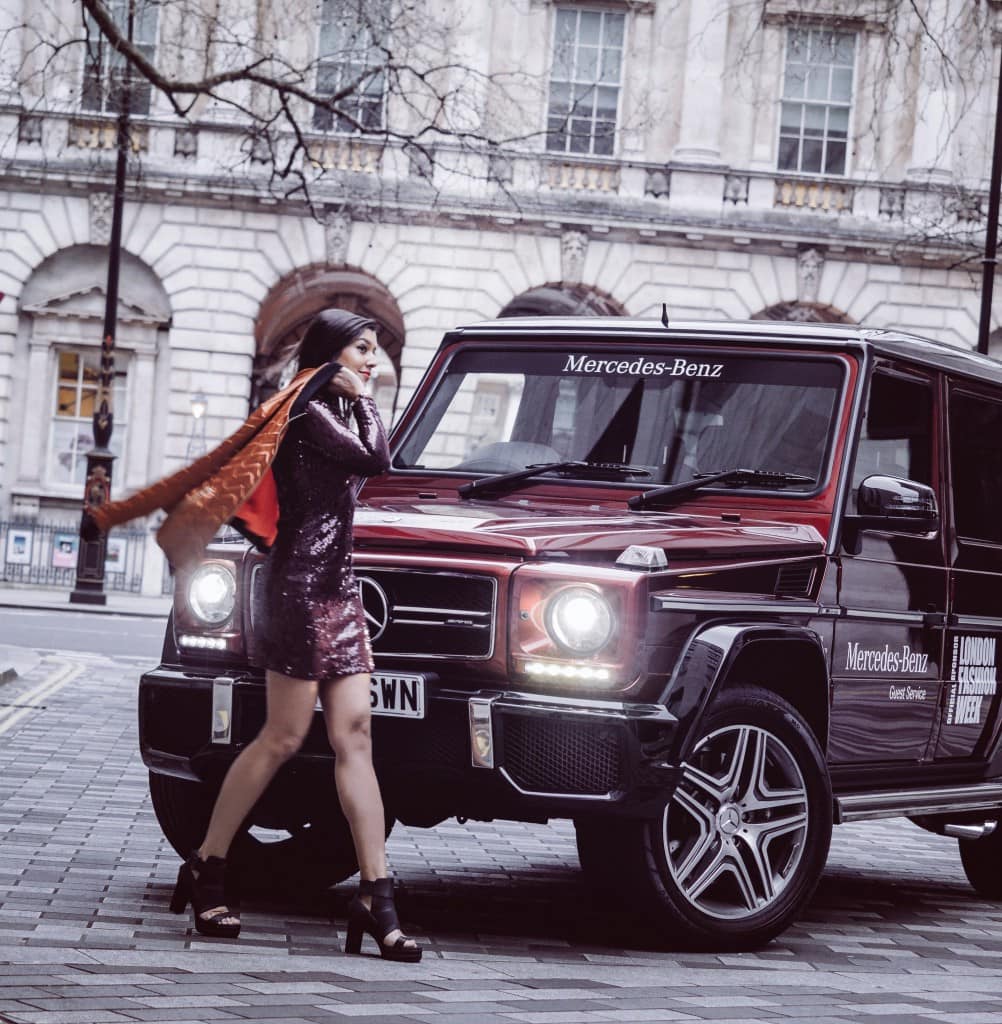 For more on Bonnie's adventures at Fashion Week and the Remy Martin party click here.
Bon voyage xx