New York Hotels Where to Stay
New York
Hotels
Where to Stay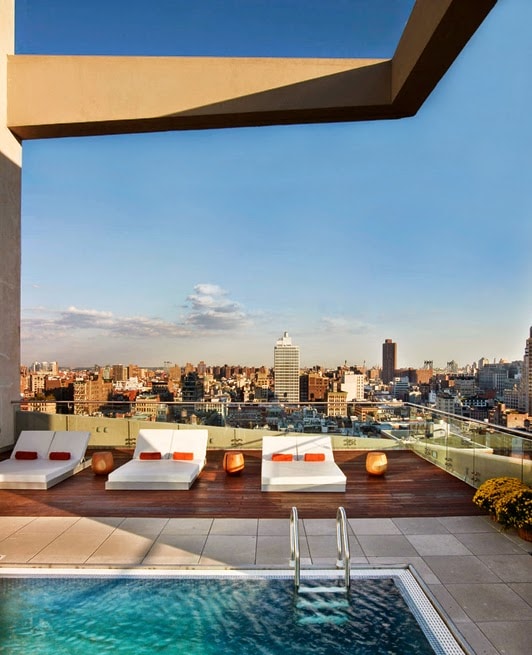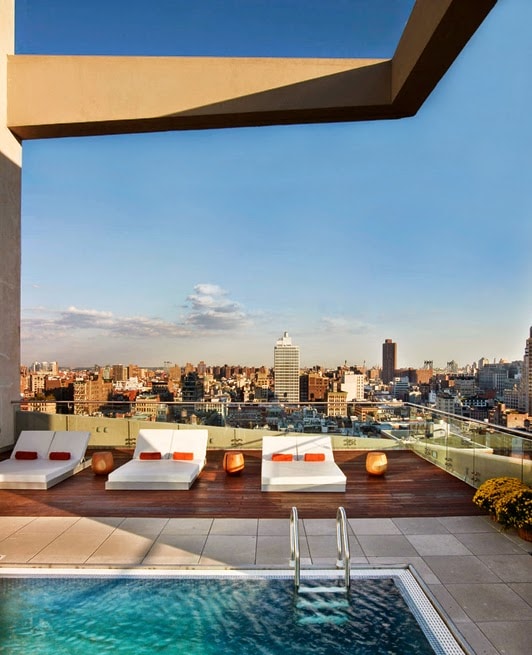 Stunning rooftop pool at The James
Where to Stay? – Manhattan, New York
Soho is an ideal location from which to discover all that this fantastic city has to offer. I stayed at The James Hotel, perfectly located right in the heart of Soho, close to all of the shops and bars in downtown Manhattan.
The beautifully appointed, chic monochrome rooms offer spectacular views across the sprawling city. With impeccable service, the freshest smelling white bed linen, refreshing rain showers and access to (in my opinion) the cities coolest rooftop bar, The Jimmy, The James is my favourite place to stay when in New York!
You must try David Burke's Kitchen at the hotel, offering up the most delicious, fresh home cooked American style specialities. My favourite meal on the breakfast menu is the Surf and Turf Benedict, consisting of poached eggs, griddled brioche, lobster, chorizo, hollandaise and roast potatoes, it's so huge (and utterly delicious) I almost asked for a doggy bag :)
Add to all this the friendliest, most helpful staff I've come across in years, The James is the perfect place from which to embark upon your American adventure.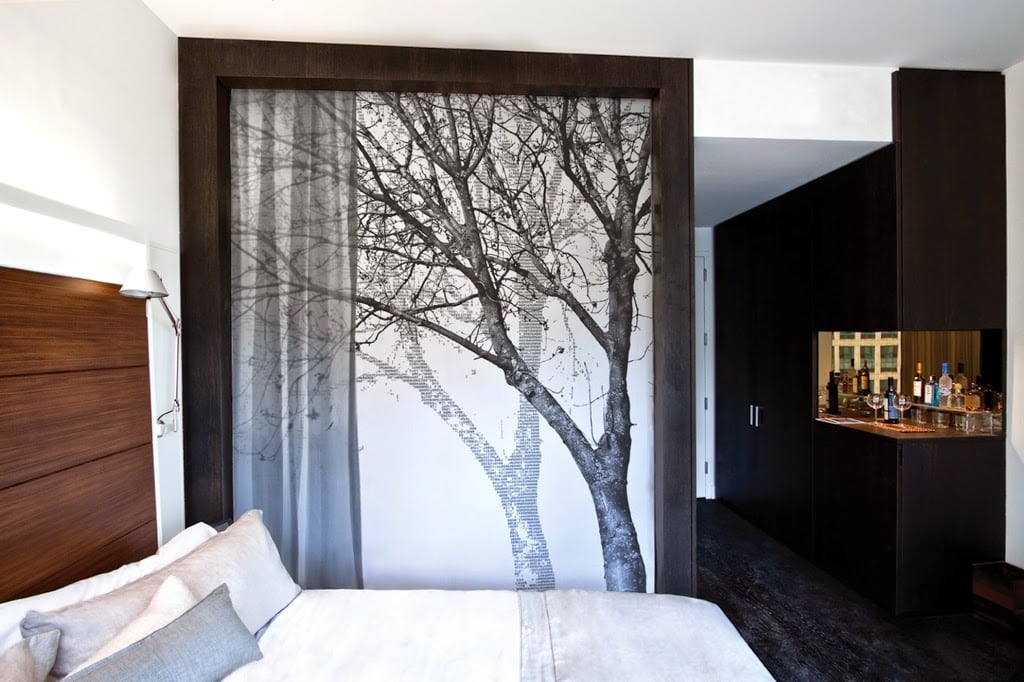 Luxe minimal interiors at The James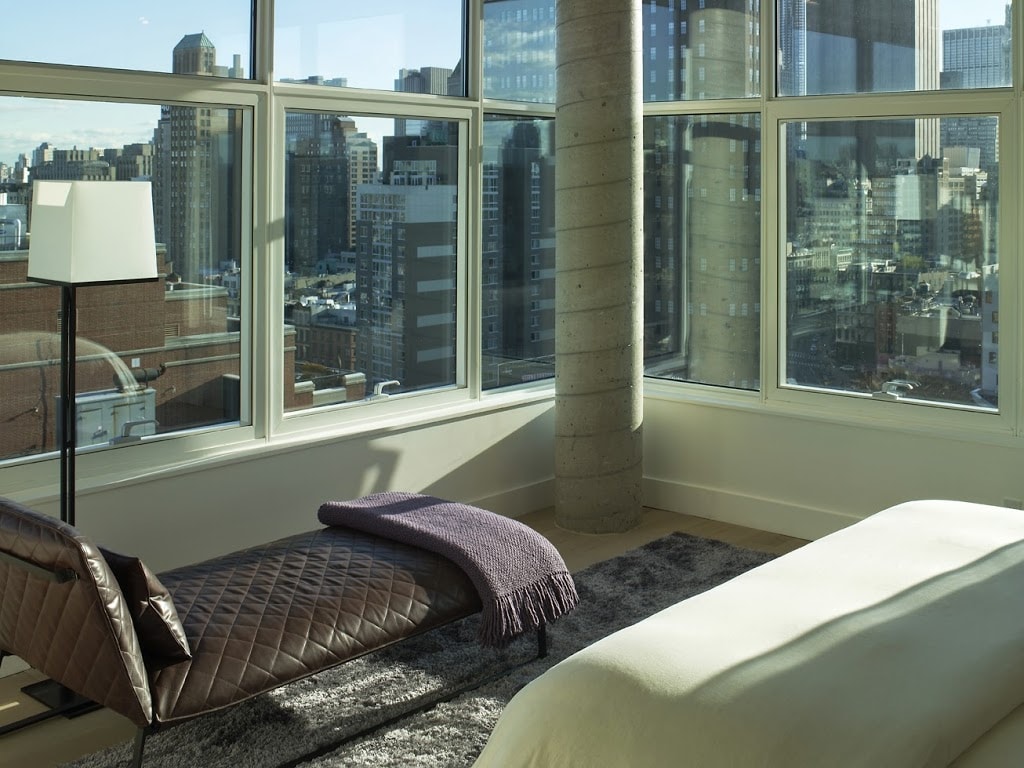 The view from my room at The James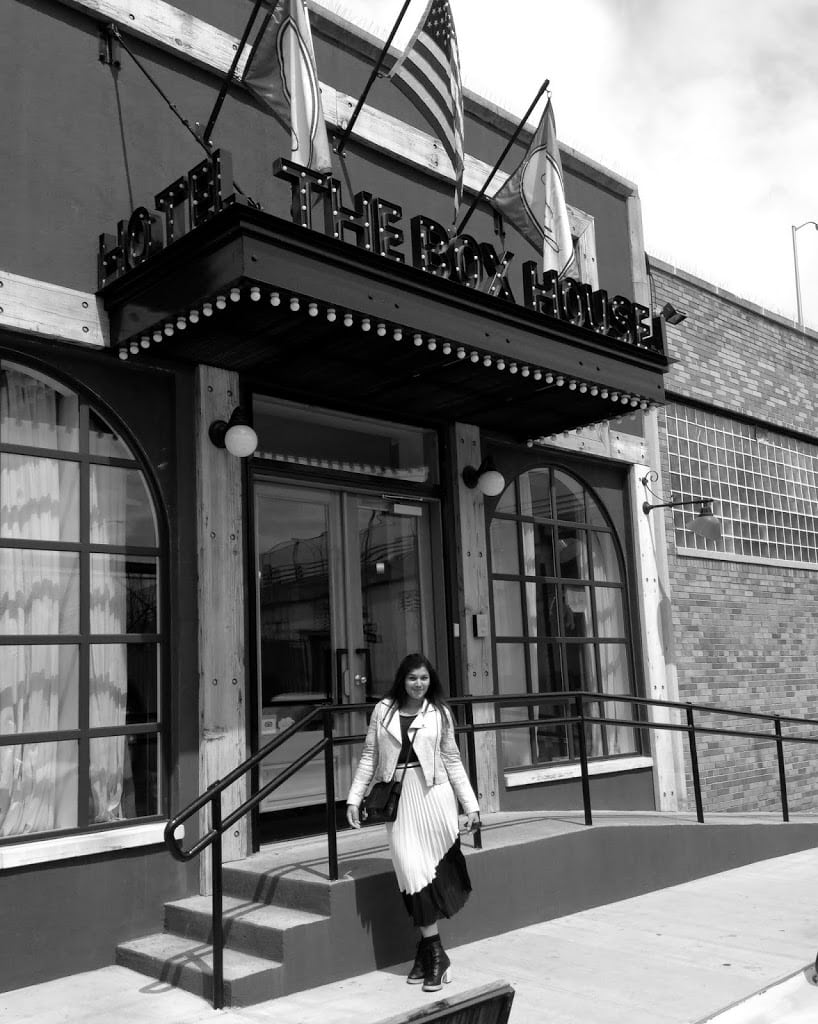 Yours truly outside The Box House entrance
Where to Stay? – Brooklyn
For the Brooklyn leg of our trip I stayed at the lovely, quirky, loft-style hotel
The Box House
.  On a quiet street in trendy Greenpoint, the Box House's 1950s Cadillacs and taxis are on hand, at your beck and call, to give you a complimentary lift to any trendy Brooklyn hotspot. It saves you hundreds in taxi fares!
Check into your own apartment with mezzanine level bedroom and get a real feel for living in New York's trendiest suburb. The concierge were amazing and always on hand with recommendations for the coolest hipster hangouts to try. Including ordering in and picking up pizza's for us from Brooklyn's hottest pizzeria, Paulie Gee's.  It's like a home away from home!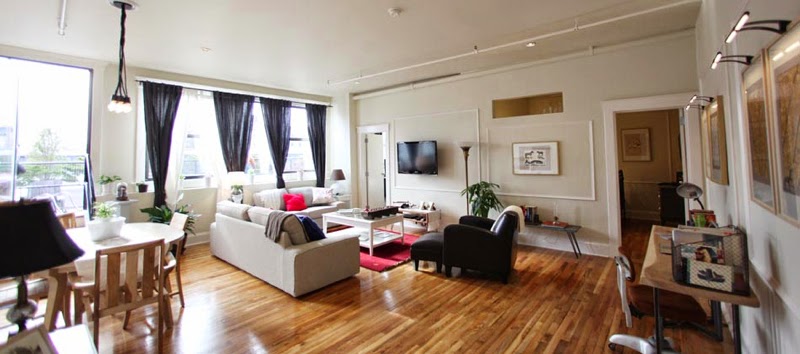 Loft style living at The Box House Hotel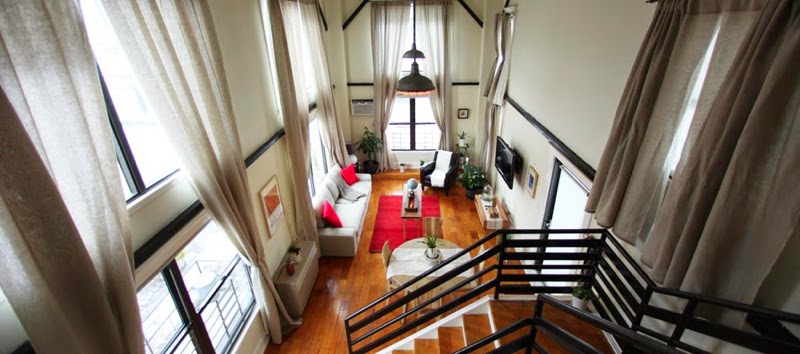 The view of the living room from my mezzanine bedroom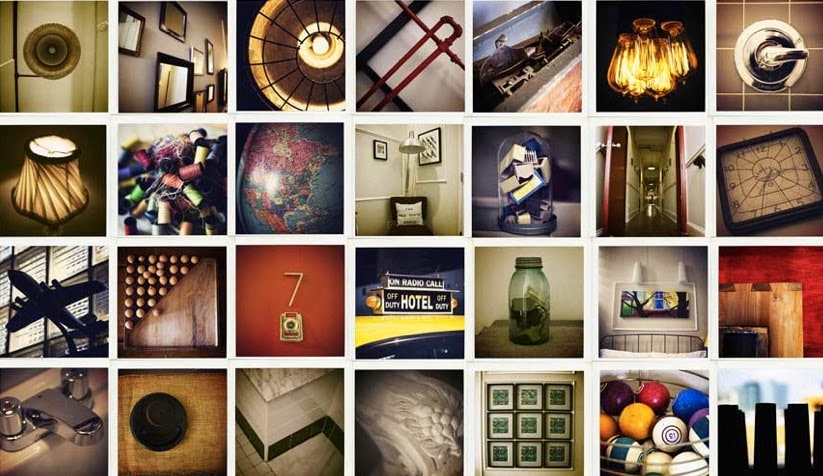 Bye for now NYC xxx