Paris Le Marais, Merci Concept Store
Paris Le Marais, Merci Concept Store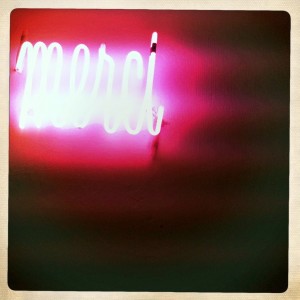 Just on the edge of Le Marais is the concept store Merci, opened by the founders of children's store Bonpoint (see also after dark section for Grazie restaurant). From perfumier to library, cafe to clothes boutique, you name it Merci has it covered, and they've made an art installation out of it. W
hether you're looking for an egg timer, a pair of brogues or a watering can, the most design concious example of it will be here for you to purchase. It's an inspiring exhibition space and concept, lifestyle for sale? I'll take it, Merci beaucoup.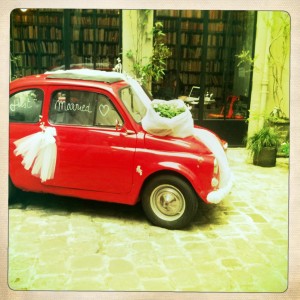 courtyard installations at Merci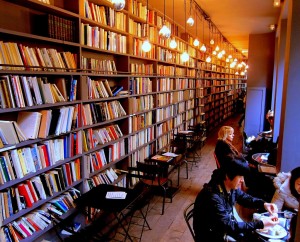 The cafe library at Merci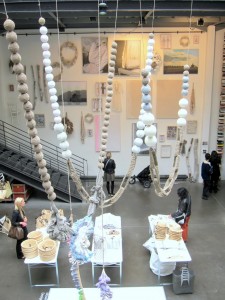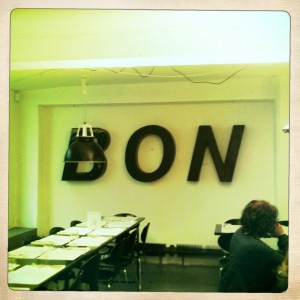 the restaurant at Merci
In the centre of Le Marias Pop into Librairie des Archives to sip wine and pour over the latest coffee table books.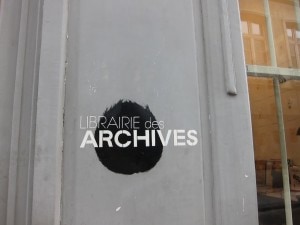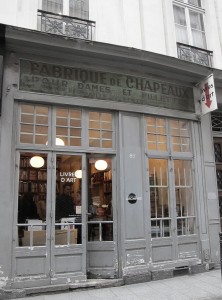 Venture a little off the beaten Marais track towards Rue Charlot and Rue de Charonne for smaller boutiques and avant garde labels. The fashion insiders label of choice, Isabel Marant has a new boutique on Rue de Charonne, just opposite the infamous fashion week bar/restaurant hang out Chez Paul.