Paris Shopping, Le Marais
 Paris Shopping, Le Marais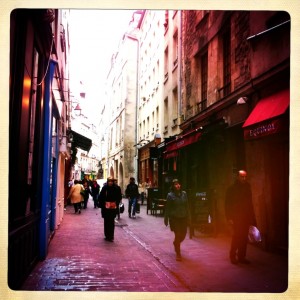 Marche des Enfant Rouge is an outdoor farmers market with multi coloured furniture and multi national cuisine, located off Rue Bretagne. Stop here for spot of lunch and you're ready to hit Le Marais for an afternoons shopping.
Marche' des Enfants Rouges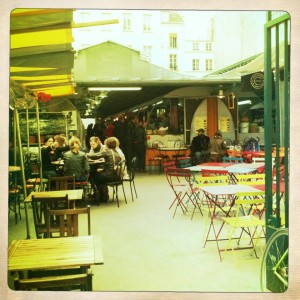 L'Estaminet
The streets of Le Marais are filled with shops, bars and cafes. 
I love to get lost in the meandering streets, stopping off for coffee and madeleines on route. There are fantastic falafel cafes here too as Le Marais used to be the old Jewish Quarter of Paris. Unlike many of the other shopping areas in Paris where you can buy regular international labels, its easier to focus chic Parisian brands here.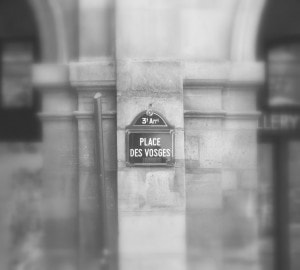 Place des Vosges is a good starting point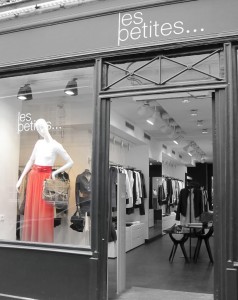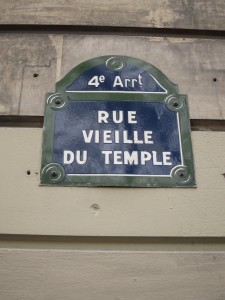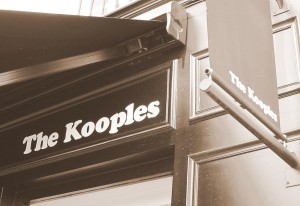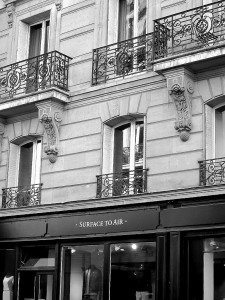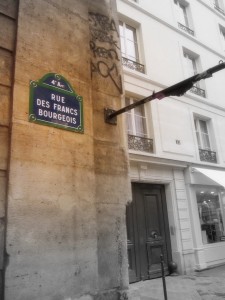 Style in Le Marais is pretty much anything goes, as long as you look cool.