Pikes – Ibiza's Coolest Party Hotel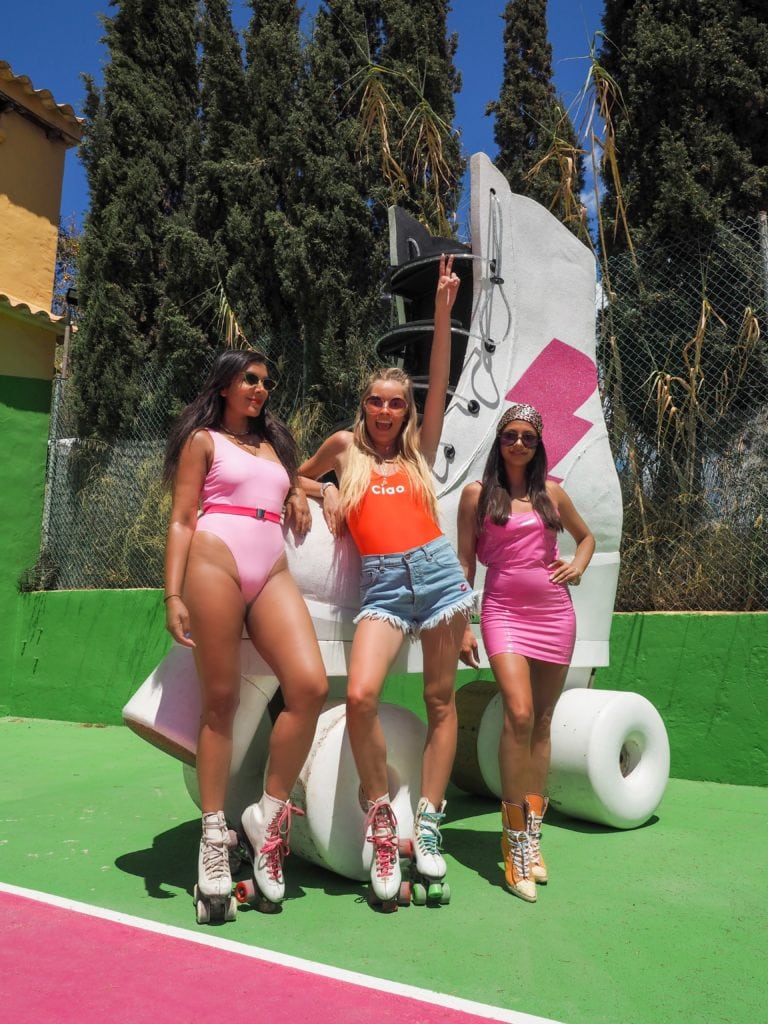 Pikes – Ibiza's Coolest Party Hotel
Where? Pikes Ibiza
When? August 2019
Why? Pikes Ibiza is one of the most famous and 'infamous' hotels on the party island. The location of Wham's 1980's classic 'Club Tropicana' video and where Freddie Mercury hosted his 41st birthday in 1987, the hotels rock'n'roll status is legendary. So when they invited me to stay for couple of nights this summer I jumped at the chance.
Here's my photo diary of my epic stay at Pikes Ibiza.
Above: myself, Dominika @theblondeFlamingo and @Alexadesouz on the hotels pink tennis court and below after raiding Sunny's Boudoir!
Pikes Hotel
Pikes Hotel is renowned as the most famous or should I say most infamous hotel on the island. With a wild and hedonistic history, that spans over 40 years, it is also one of the most loved establishments in Ibiza.
Tony Pike originally opening the hotel as a small two bed finca in 1978, but it wasn't until the hotel was the location for Wham's 1983 hit, 'Club Tropicana' video that the hotel hit the headlines. After George Michael's famous Speedos in the pool shots every celeb worth their party credentials wanted see and be seen at Pikes.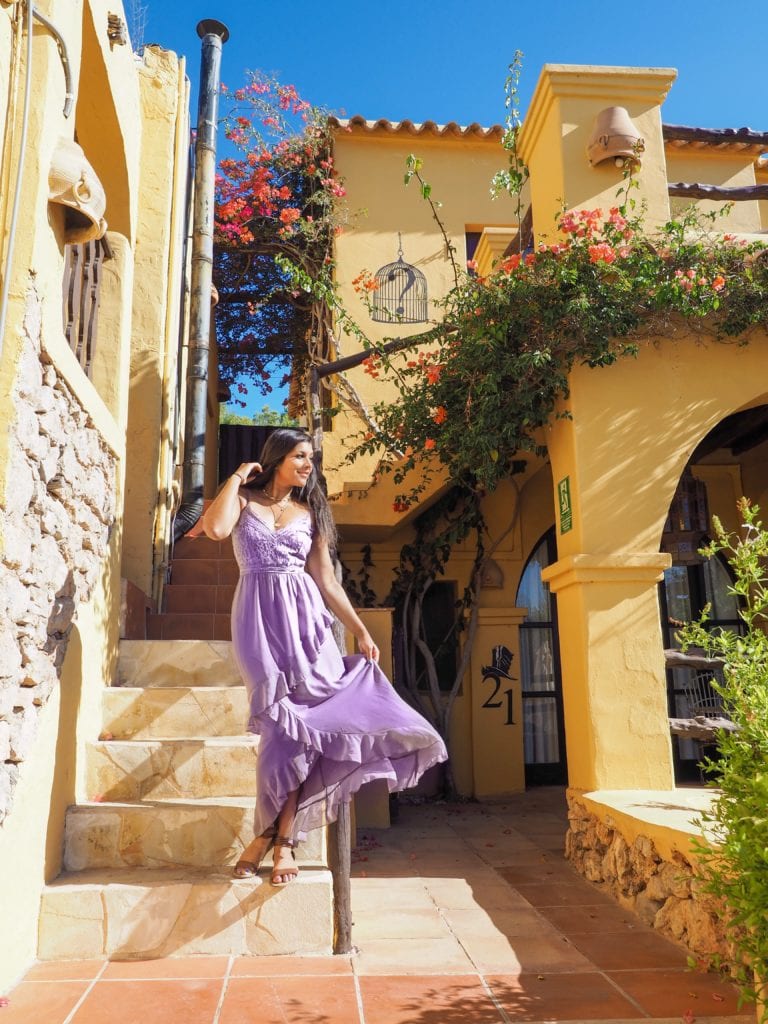 The Celebs
In the 80's and 90's anyone who's anyone wanted to stay there. With a list of celeb guests including  Julio Iglesias, Grace Jones, Jean-Claude Van Damme, Kylie Minogue, Bon Jovi, Boy George, Five Star, Naomi Campbell, Spandau Ballet and the list goes on.
In 2008 the hotel was bought by the Ibiza Rocks Group who restored it to its former glory and continue to make sure that the Pikes name remained synonymous with legendary partying and celeb culture.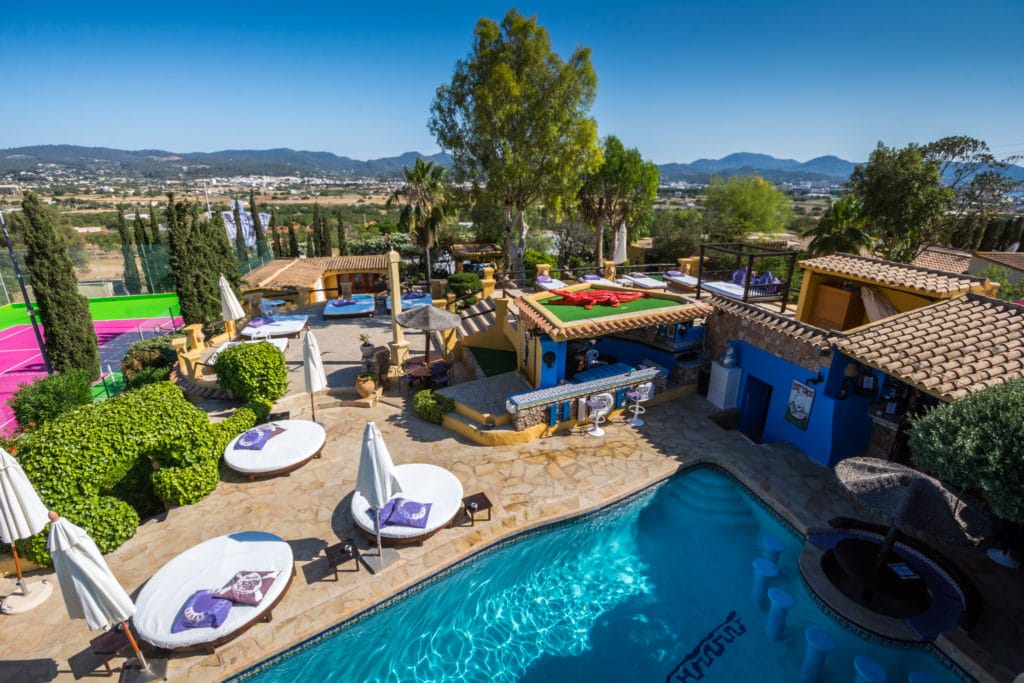 The Hotel
Housed in a restored 15th century stone mansion, or finca, the building was originally a working farm. Today the luxury hotel has 26 individually designed rooms and suites, a large central pool area which is the site of many a party and a critically acclaimed restaurant called Room 39.
The vibe is very free spirited, liberal and eclectic. Vintage memorabilia, art works and antiques adorn the hotel grounds, the atmosphere is fun and frivolous and partying is definietly encouraged. Check out Tony Pike's wall of fame in reception and try and name as many celebs in the photos as you can.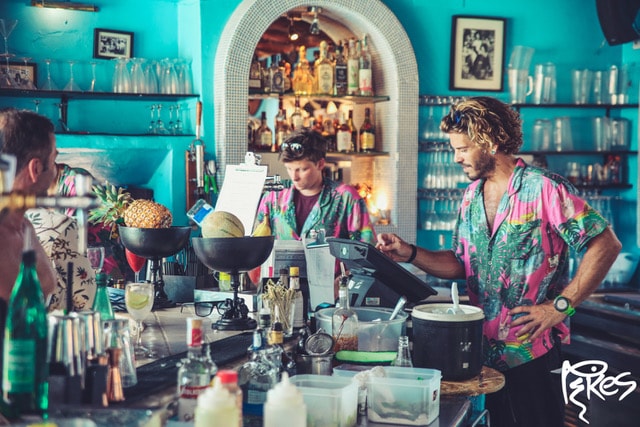 Pikes Literary Festival
Always wanting to be seen in the arts world as a cultural hub, this September sees Pikes Hotel's second literary festival. The 3 day festival will run from 10th – 12th September. Headlined by the literary genius of Irvine Welsh and Linda Quinn.
As well as talks and workshops from the legendary author of Trainspotting, the event will also host poetry readings, afternoon teas, performance dinners and music events, as well as an open air cinema experience showing iconic British film Quadraphenia, followed by a Q&A with actor Lesley Ash and others.
It's only 25Euros for the day or 40Euros for a weekend pass. It sounds amazing!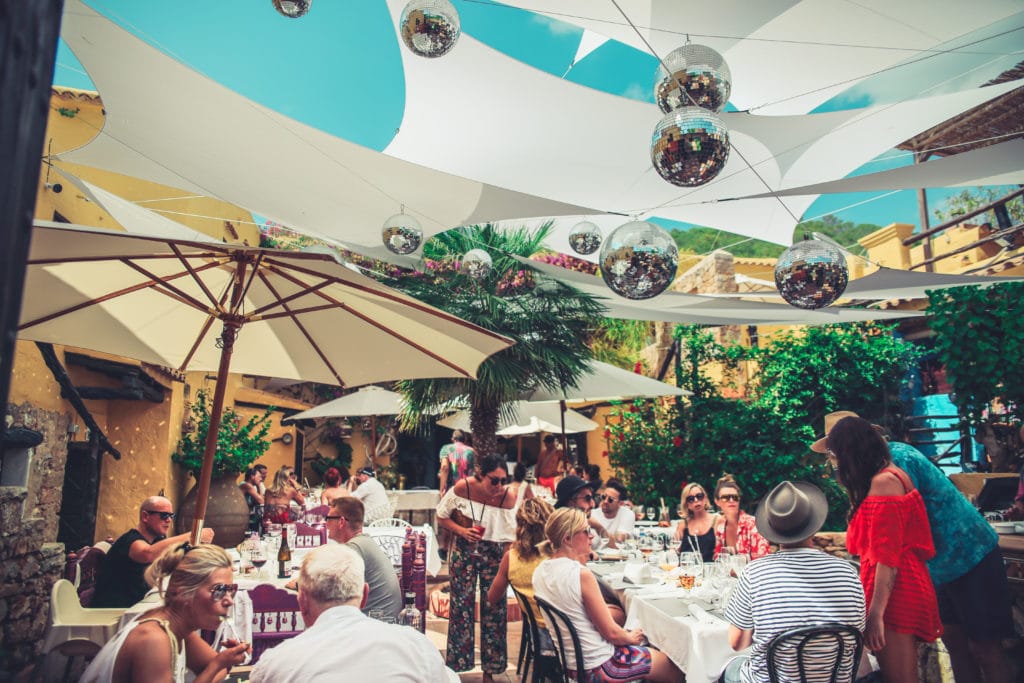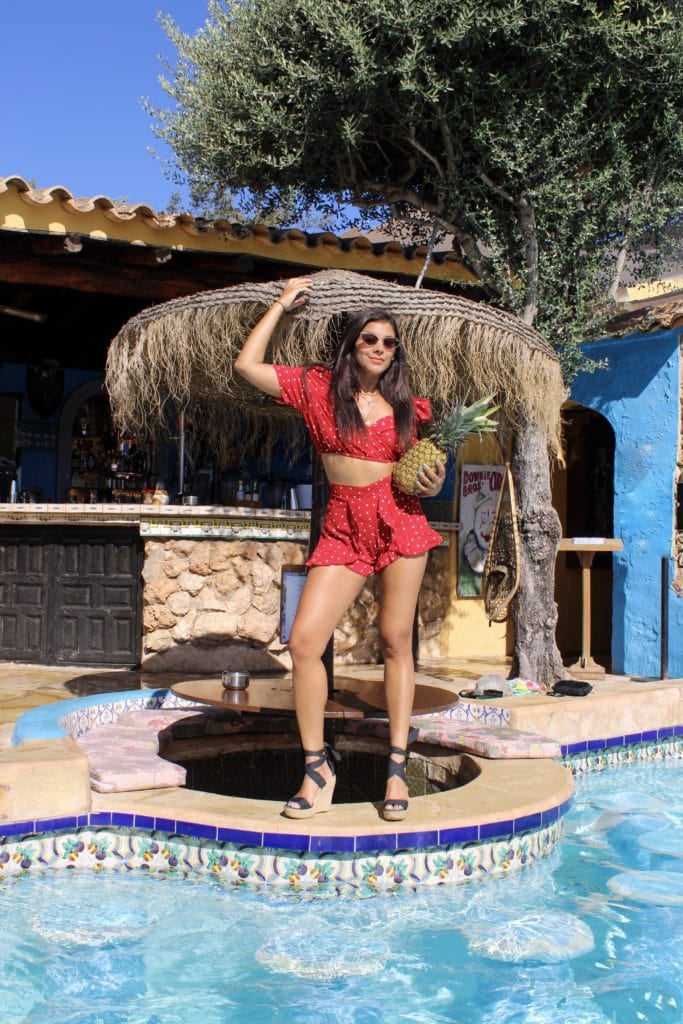 Sunny's Boudoir
On our second night at the hotel after a whole night of partying, at 9am in fact, we were introduced to the famous Sunny Ramzan, of Sunny's Boudoir the hotels MC and fancy dress connoisseur. He invited us into his boudoir and gave us free reign of his dressing up room, to wear any costumes we liked.
His boudoir is legendary on the island as the perfect place to get dressed up and glam before, during or after in this case a night out!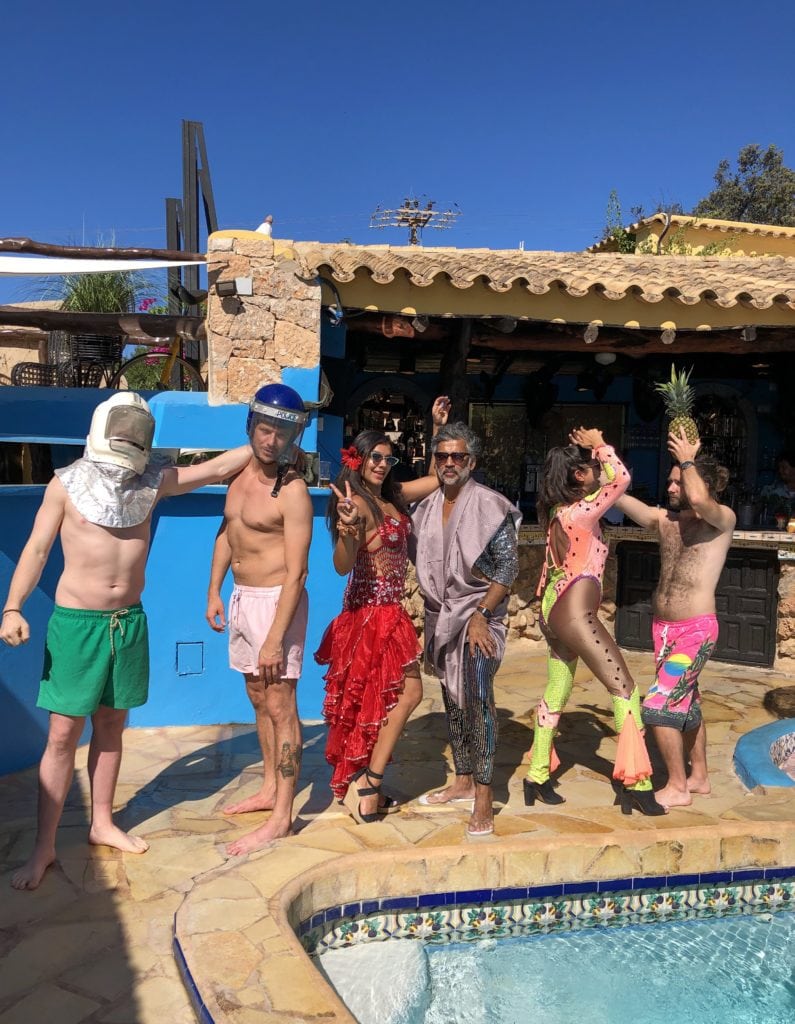 Cool and the gang! Sunny and me in the centre at breakfast time!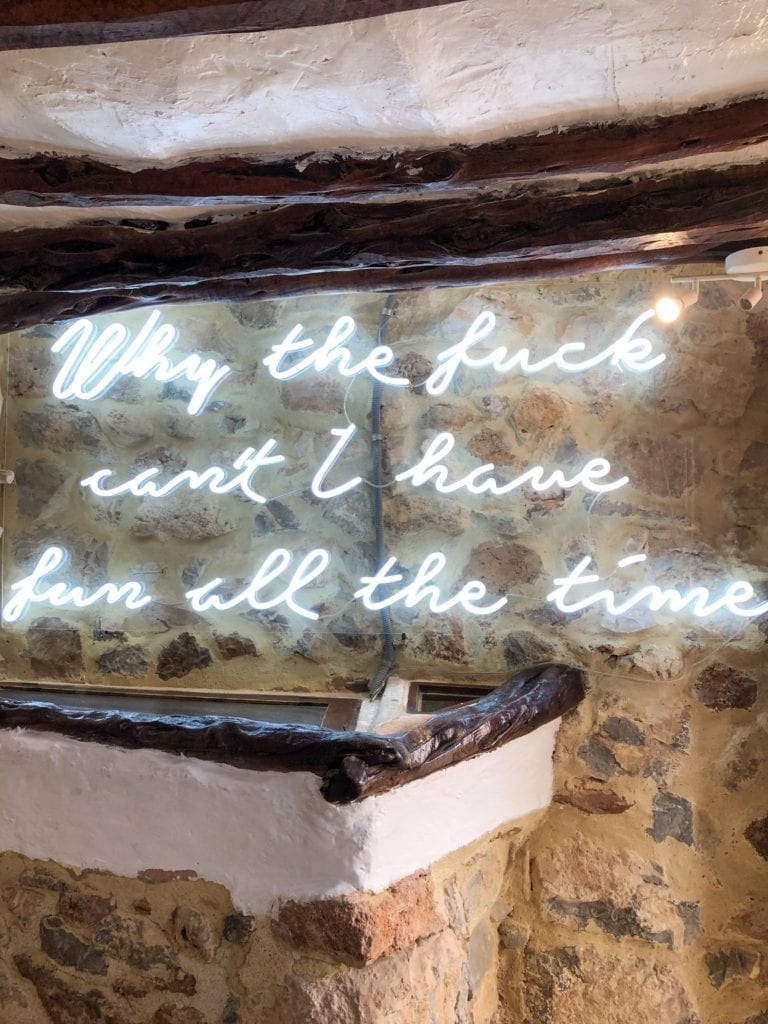 The neon sign that adorns the entrance to Sunny's Boudoir. Couldn't have said it better myself.
The Rooms
Each of the 26 rooms at the hotel is individually designed with rock'n'rock as a central theme pulling the interiors together. I was very lucky to stay in the seductive and stylish room 6, which was designed by trendy Brighton interior design company Rockett St George.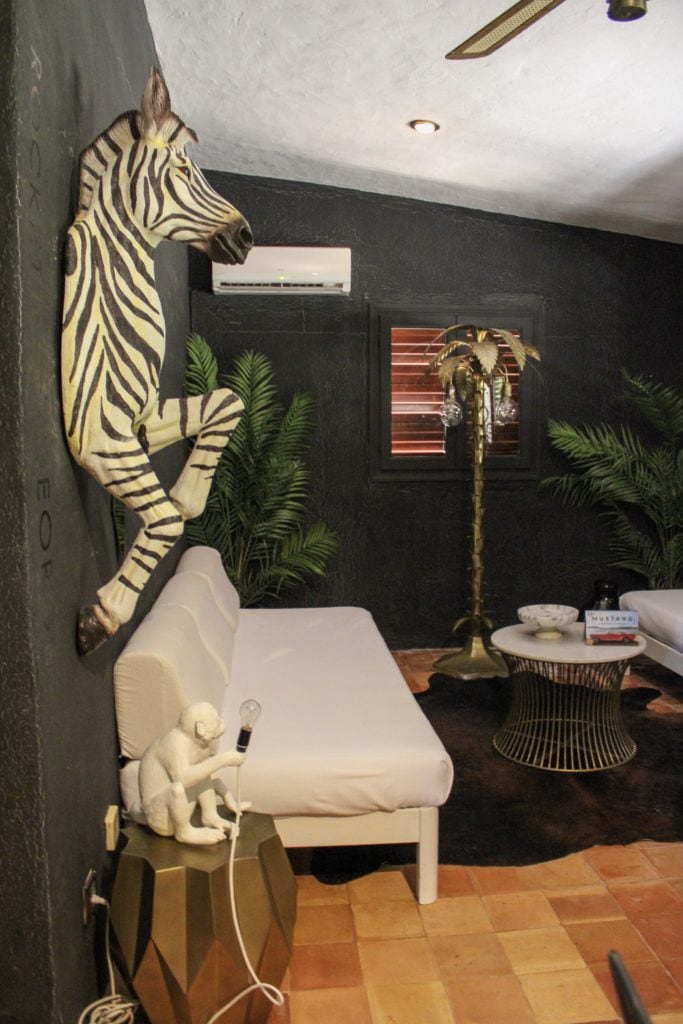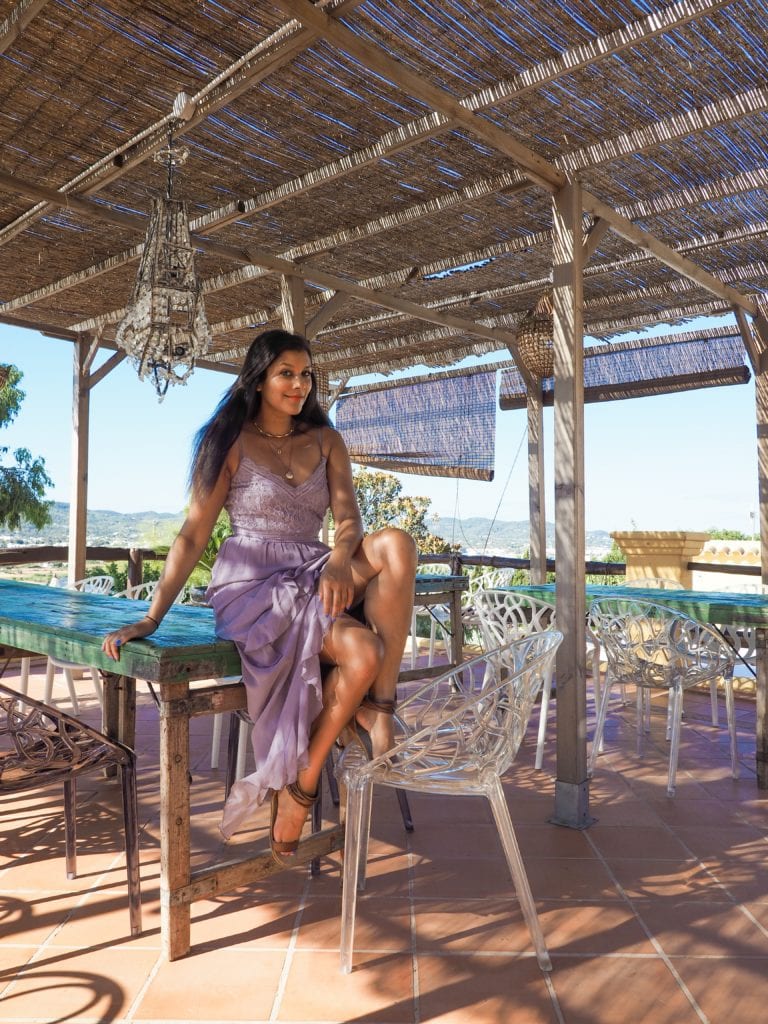 Food and Drink
Room 39 is the multi floored and terrace restaurant which resides in the central courtyard of the hotel. It's famed for its farm to table ingredients which are some of the best on the island. I loved the Saturday night 'house music flamenco' dinner and the famous Sunday brunch. The food and atmosphere is electric.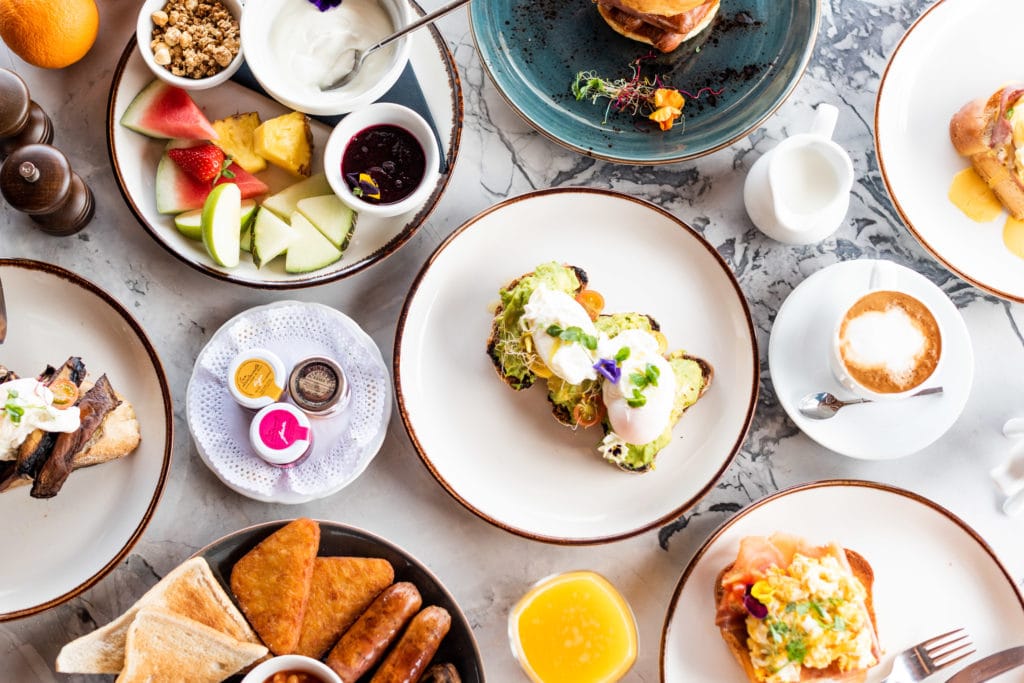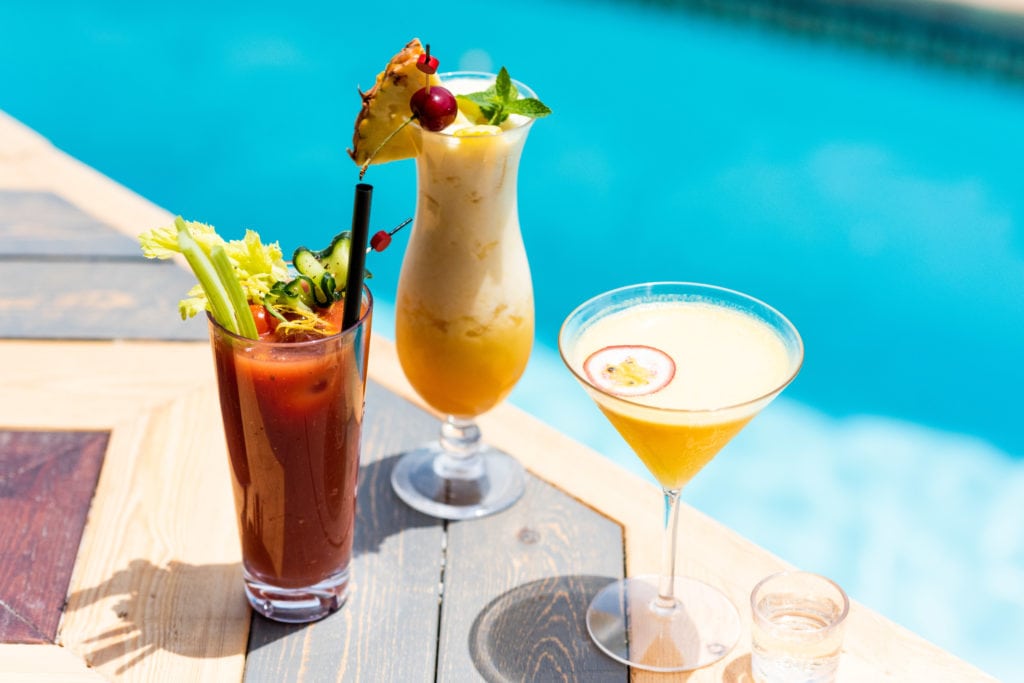 And the cocktails are pretty amazing too.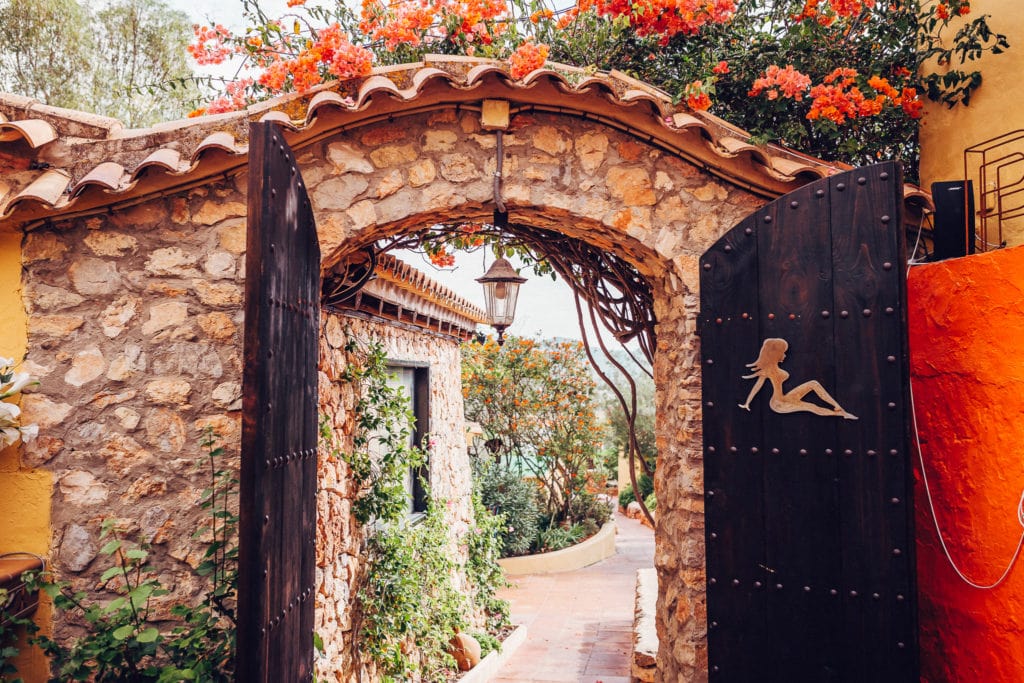 That's all from Pikes Hotel for now. Just wanted to say a huge thank you to Pikes for such an amazing and memorable stay, I'm sure I'll be back again very soon.
For more information on Pikes click here. And more of Bonnie's Ibiza travels click here.
Bon voyage xx