Sri Lanka Sleeping and Hotels
Sri Lanka
Sleeping and Hotels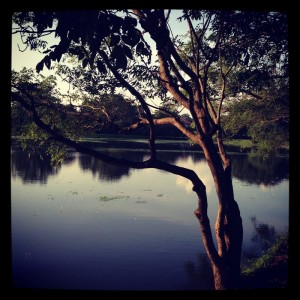 Amaya Lake Hotel, Dambulla
Where I stayed in Sri Lanka
Columbo
On arrival into Columbo the chances are you'll be in need of sleep after a long haul flight. The best hotel in Columbo, which is soon to undergo renovation is The 
Taj Samudra
. Facing the Galle Face Green which used to be a race course during the Raj period, with lovely views over the ocean, the Taj Samudra is homely and the restaurant serves delicious Sri Lankan specialities. At a slightly lower price range you can try the colonial
Galle Face Hotel
 across the green.
If you're travelling to Sri Lanka in the future, keep an eye out for the
Shangri La
, which opens in 2016.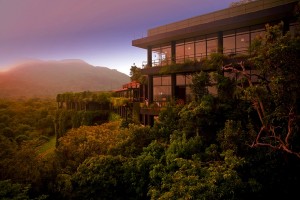 Heritance Kandalama camouflaged amidst a jungle backdrop (photo taken from Heritance website)
Dambulla
A key stop off point on the Sri Lanka route is Dambulla. One of the best hotels here is the picturesque lakeside village and bungalows of 
Amaya Lake Resort
, (I shot the fashion on the first post at the poolside here). Chill by the lakeside pool or try a treatment in the serene spa, you can't help but feel relaxed here. You must try the coriander tea, its true comfort food. The other incredible hotel in Dambulla is the stunning 
Heritance Kandalama
. Despite its ultra modern architecture you feel at one with nature, maybe because it's carved/built into the side of a hill. Staying here makes you feel like your part of the jungle, there is even a fresh water swimming pool and a zoo on site. Both hotels are very eco conscious whilst providing all amenities required for luxury travel.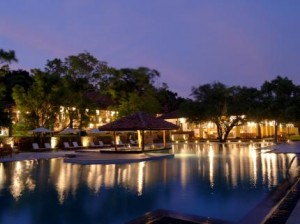 The pool at The Amaya Lake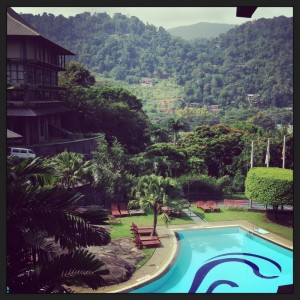 Kandy
High in hill tops of Kandy resides the elegant yet homely Earls Regency Hotel. The views are spectacular, service excellent and it's the perfect base from which to discover this lush green hill station area.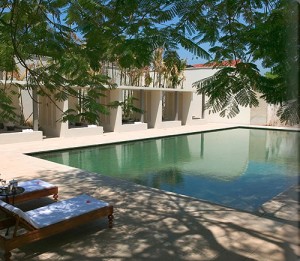 The pool at the Amangalla (photo taken from Amangalla website)
Galle
In the old fortified beach town of Galle the beautiful Amangalla boutique hotel stands proud in its modern yet colonial splendour. This a boutique hotel in the European sense of the word.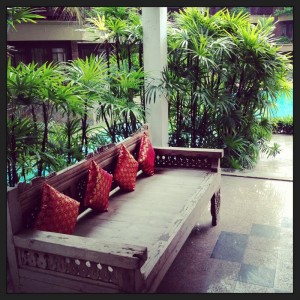 Antique day beds by the pool at The Royal Palm Hotel
Kalutara
In the sleepy beach town of Kalutara the 
Royal Palm Hotel
offers all the luxuries expected from an international chain hotel, but in the beautifully decorated surroundings of a boutique environment. It was the perfect final stop before heading back to the real world.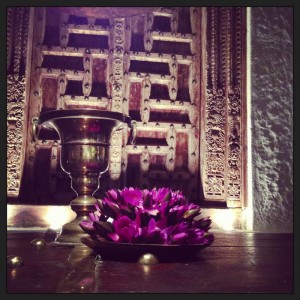 Reclaimed Sri Lankan doorways and furniture decorate the modern interior at The Royal Palm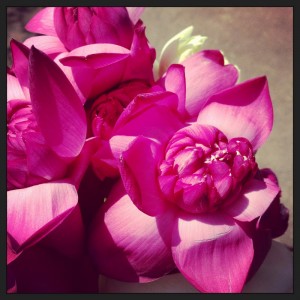 Bye Bye Sri Lanka…