St Ives Eating and Sightseeing
St Ives Eating and Sightseeing
St Ives – Eating
Porthmeor Beach Restaurant
Porthmeor Beach
St Ives
Cornwall 
TR26 1JZ
Situated in a minimal glass structure directly in front of the Tate St Ives, Porthmeor Beach Restaurant comes into its own in the summer months. Sit on the deck and enjoy a chilled glass of vino with a selection of tapas, or head inside and enjoy the buzzing atmosphere of the brightly coloured conservatory. Wherever you sit the views are breathtaking.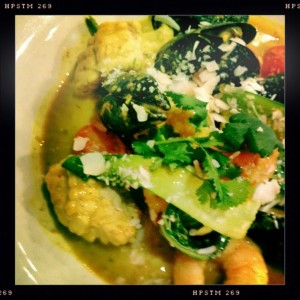 Asian fusion fish dishes at Porthminster Beach Cafe
Porthminster Beach Cafe
Porthminster Beach,
St Ives
Cornwall
TR26 2EB
Ten minutes walk across the bay from Black Moon, Porthminster Beach Cafe is an idyllic spot for dinner. Specialising in Mediterranean and Asian seafood dishes, it is the most expensive place on the bay, but the fresh ingredients and delicious flavours make it worth every penny. If you're on a budget you can always go for breakfast or lunch and enjoy the views.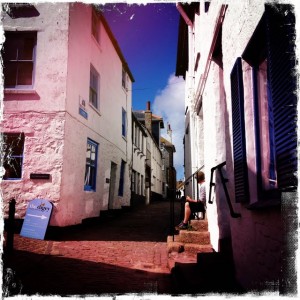 St Ives – Sight seeing


St Ives
Cornwall 
TR26 1TG

Tate St Ives is one of four UK Tate galleries. Along with the Barbara Hepworth Museum and Sculpture Garden, The Tate has put this little corner of Cornish coastline on the international art map. Exhibitions change every couple of months, so its best to check listings before you go. If all this culture whets your appetite, then head to the cafe on the top floor for spectacular views over the Porthmeor beach and beyond.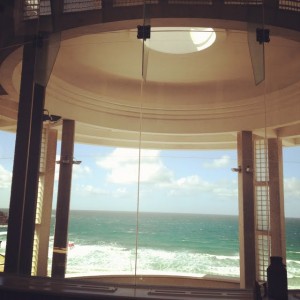 Dramatic views from inside the art deco interior of the Tate
St Ives – Shopping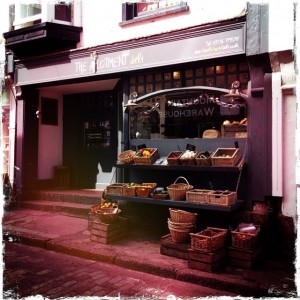 30 Fore Street
St Ives
St Ives is a quaint, pretty, fishing town, with the main hub of its shops and bars on the beach front and down little side streets. Most of the shops are aimed at tourists; nautical or surf inspired clothes boutiques, arts, crafts and souvenir shops can be found in abundance. My two favourite shops are organic food grocers, 
The Alotment Deli
(above) and
the artisan chocolate shop, 
I Should Coco
(below). Anyone for chilli and rose white chocolate? Yum!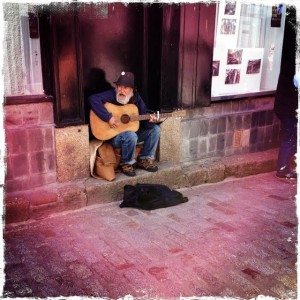 A local singing sea shanties