Staying at Taj Lake Palace Hotel, Udaipur – Octopussy's Lair

Staying at Taj Lake Palace Hotel, Udaipur – Octopussy's Lair
Where? Taj Lake Palace Hotel
Exactly? Udaipur, India
When? March 2019
Why? As the first leg on my grand, luxury tour of Rajasthan, India, I was lucky enough to be invited to the world famous Taj Lake Palace Hotel for a two night stay. This hotel has been on my wish list for years, so I can't tell you how excited I was.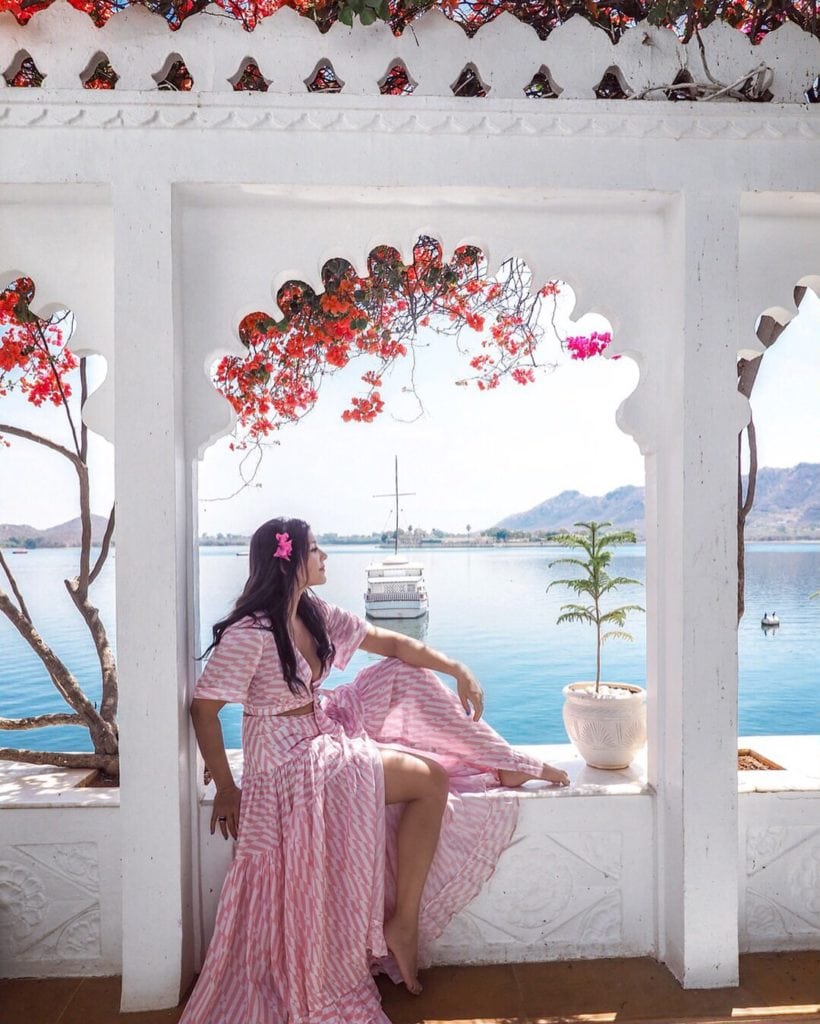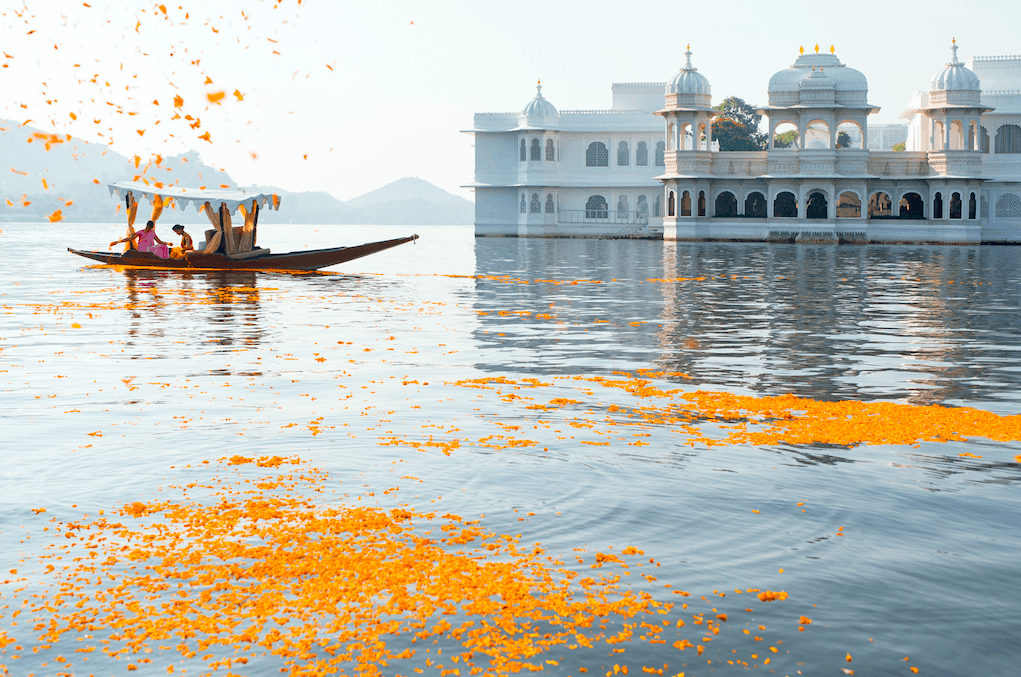 Famed as the film set for the 1983 James Bond classic movie Octopussy, the palace has also hosted hundreds of dignitaries and celebrities over the years. From Jackie Kennedy to Hilary Clinton, Brad and Angelina to Queen Elizabeth II and practically every countries royal family to date, so you'll be in good company.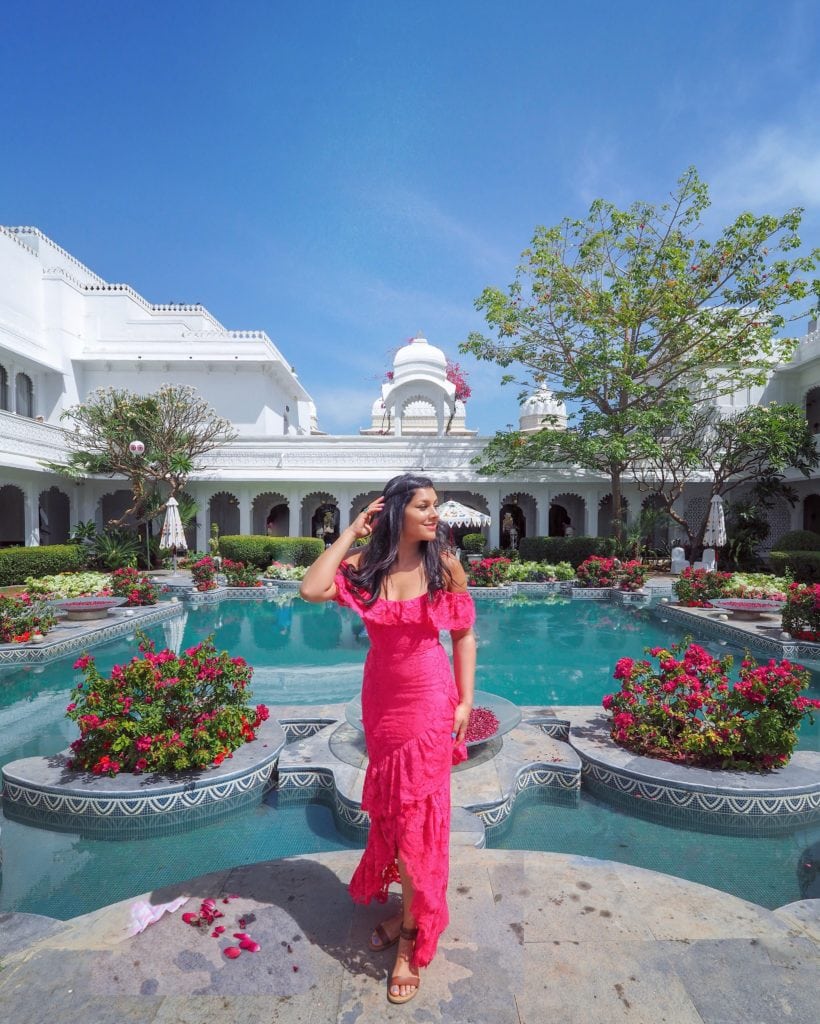 The Lake Palace
Glimmering in the middle of serene Lake Pichola like a marble mothership, the world famous Lake Palace Hotel began its illustrious life as the 'pleasure palace' of one India's most lavish kings, Maharaja Jagat Singh II, to host his sumptuous and decadent parties.
Above Bonnie wears fuchsia pink dress by Lovers and Friends at Revolve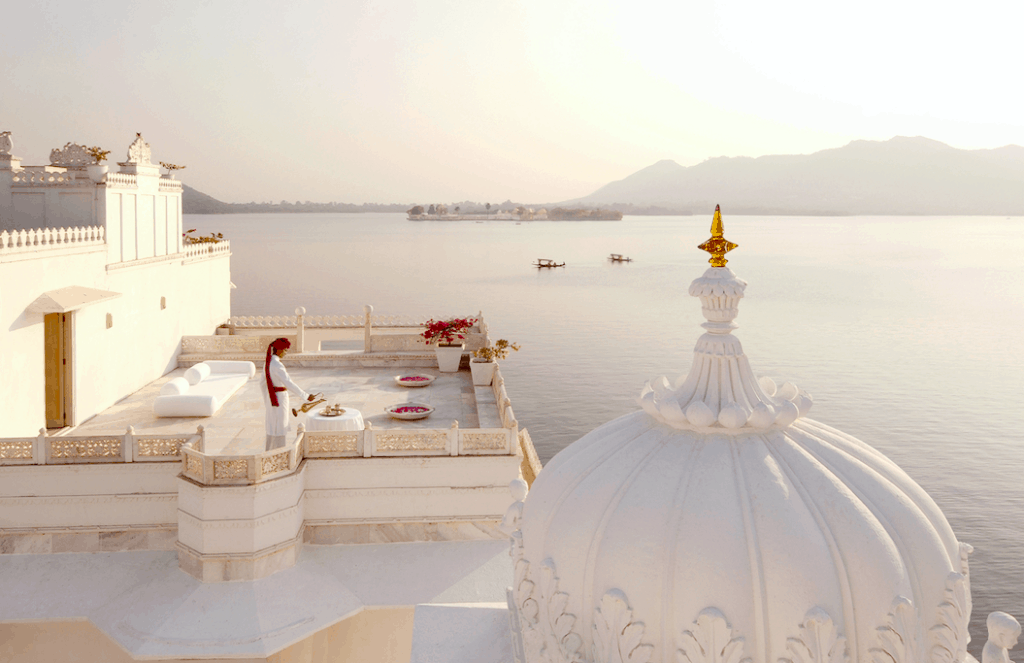 Built in 1746 it was one of the first palaces in the world to be built on water. Using specially advanced engineering skills by even todays standards let alone in the 1700s, it was a pioneering bastion of Indian architecture and is today a treasured heritage landmark.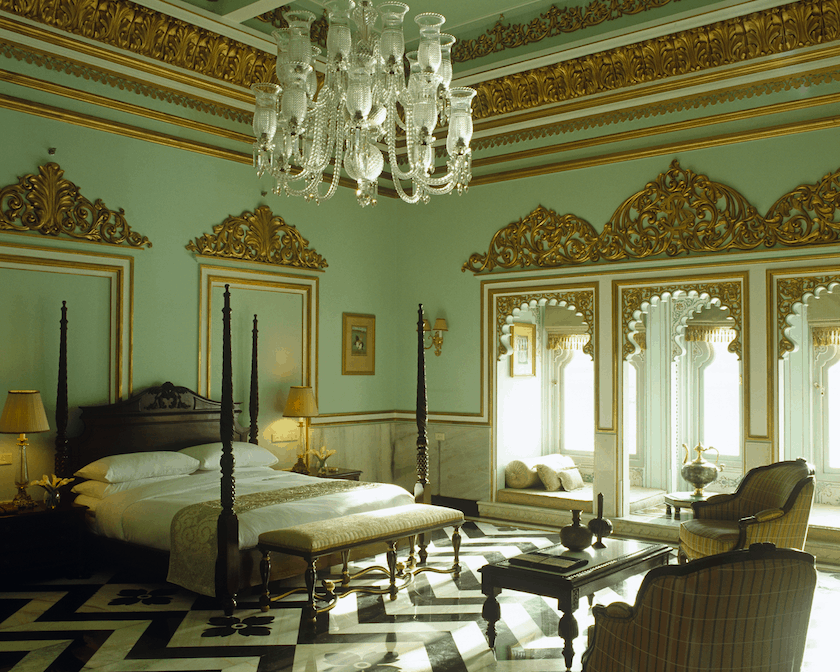 Comprised of 83 intricately decorated suites and rooms all positioned around the vibrant central water garden courtyard, every view and corner of this palace is exquisitely designed. It truly is one of the most magical and spectacular hotels I've ever stayed in.
Below Bonnie wears cranberry Nadja chiffon maxi dress by Little Mistress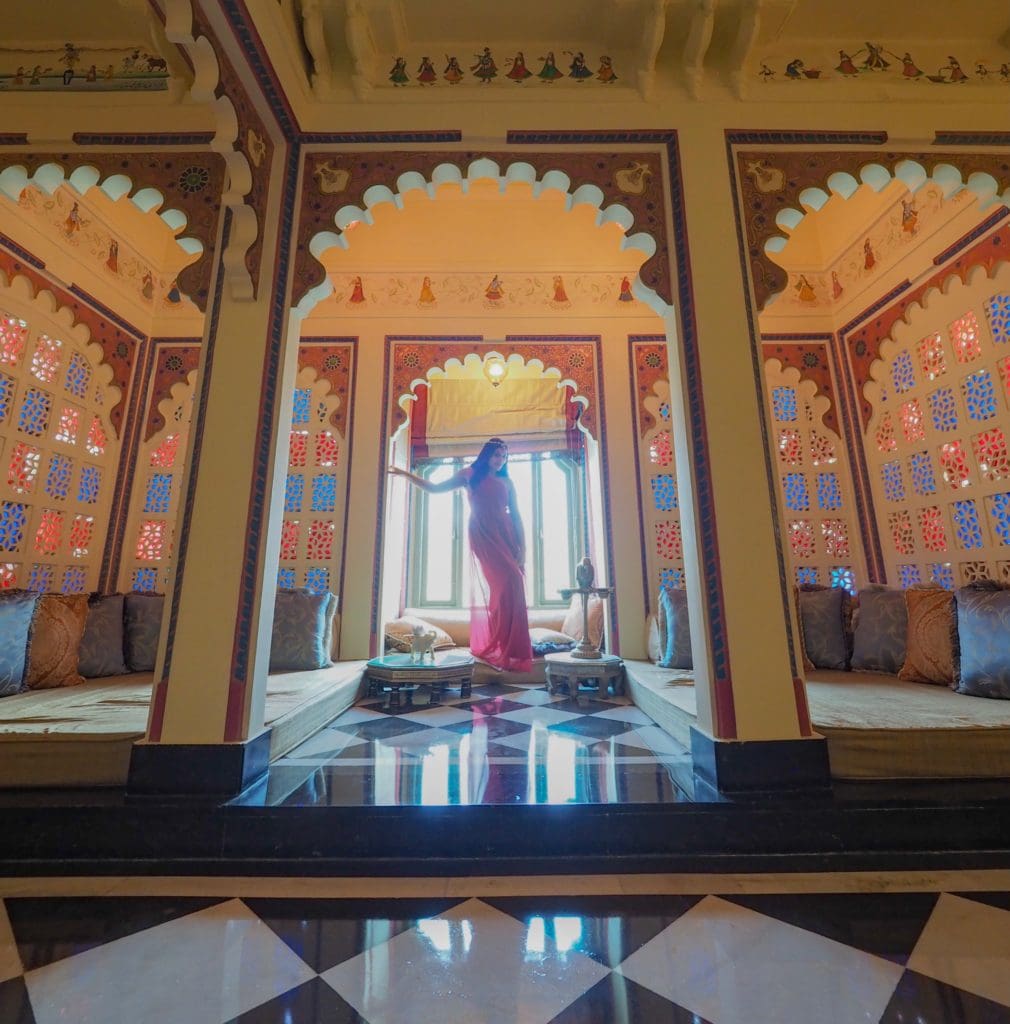 The Rooms
We were extremely lucky to be able to stay in the Udai Mahal Suite (pictured above), the Kings private bed chamber when the palace was originally build. The floor space in this room is extensive, you can fit a regular sized London flat into the bathroom alone!
With a huge entertaining space comprising of dining room, sitting room and cushioned window seats area, there's a large open space in the middle for musicians and dancers who would have performed for Maharajas by candlelight.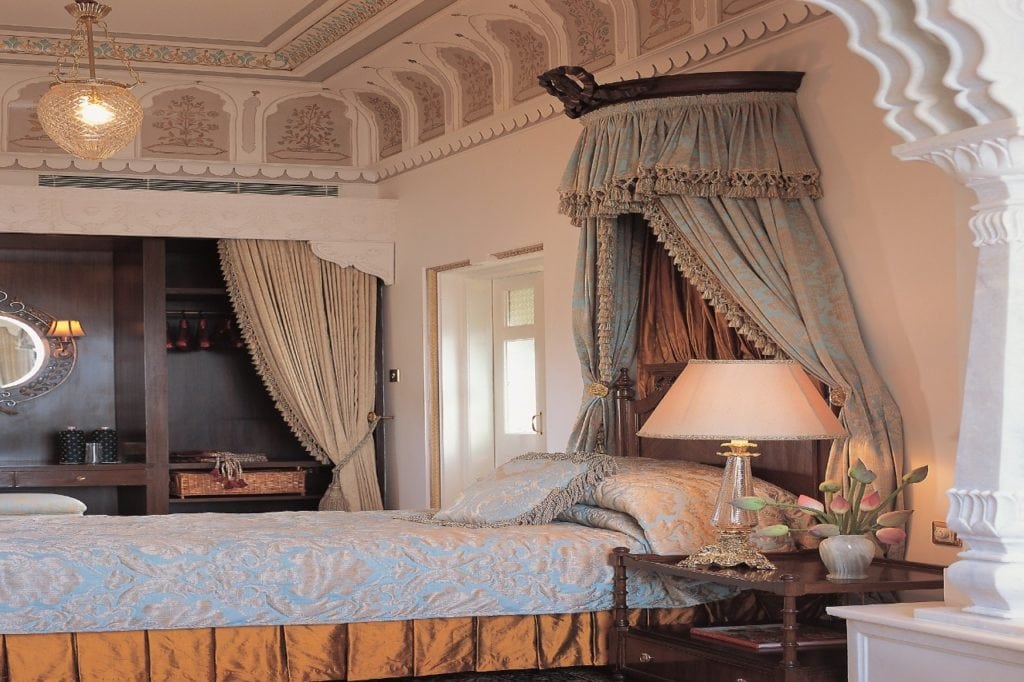 Soft furnishings are made of sumptuous silk, walls are made with marble and surfaces are heavily decorated with intricate engraving, embossed jewels and hand carved lattice work. The windows in the room are coloured with stained glass imported from Murano in Italy, which back in the 1700s was quite the talking point.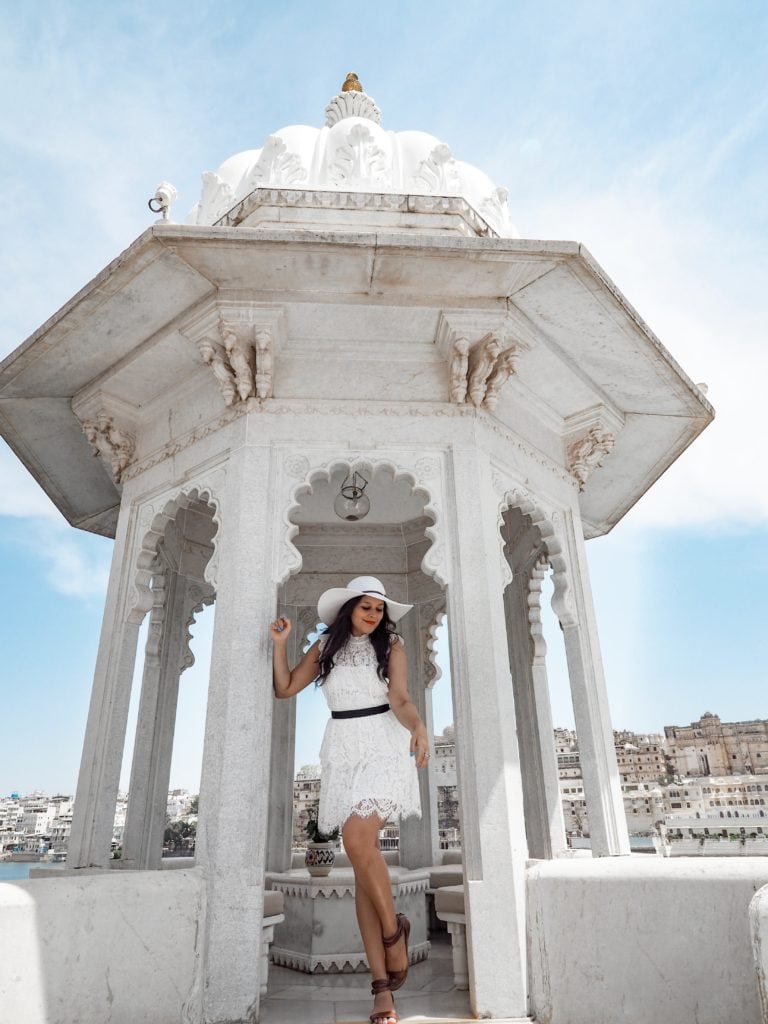 Bonnie wears white lace Ida dress by Little Mistress use code BONNIE20 for 20% discount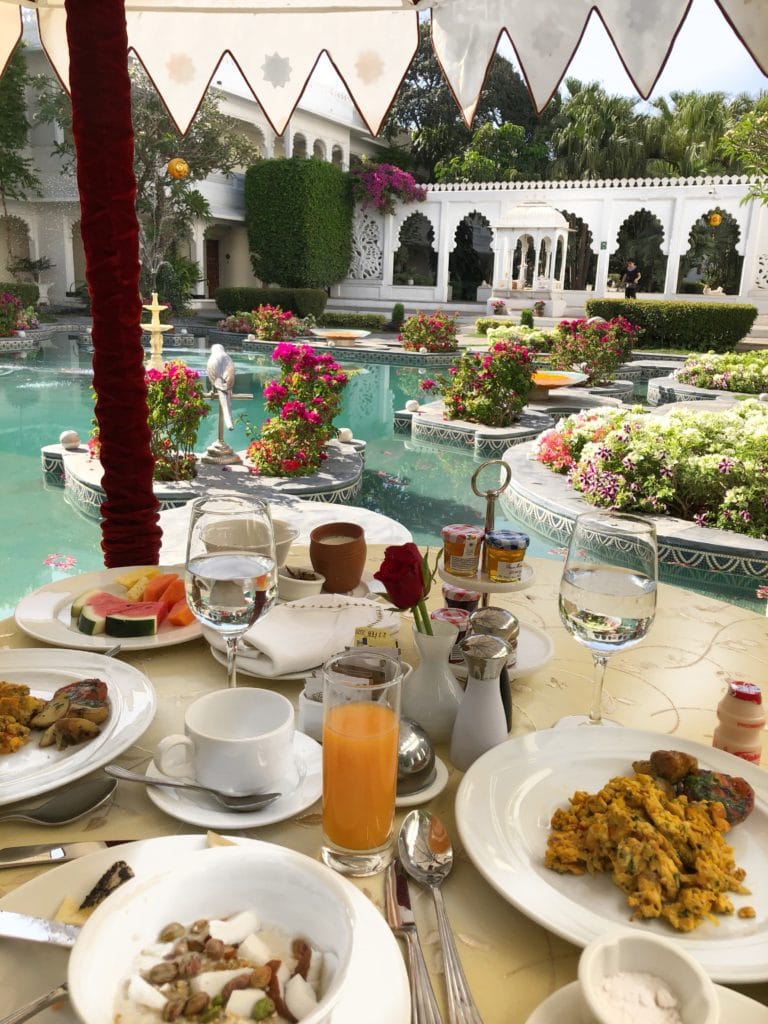 Food and Drink
With a choice of three renowned restaurants, an excellent bar and great room service there are plenty of great dining options at the hotel. We dined at the Jharokha restaurant with outdoor seating in the water garden for breakfasts and all day dining. The view (pictured above) was dreamy.
The authentic Indian restaurant Neel Kamal, meaning blue lotus is the best Indian restaurant in Udaipur. It serves a fantastic array of Rajasthani and local specialities accompanied by traditional musicians.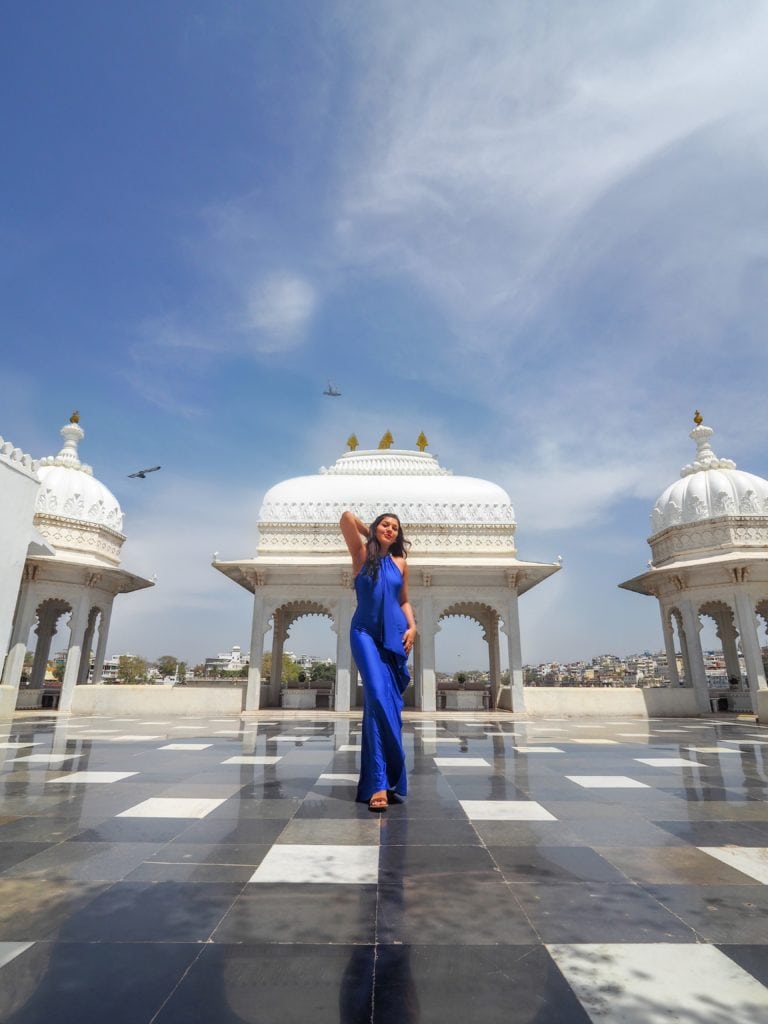 Or for a special occasion head to the al fresco rooftop restaurant for candle lit romantic vibes and spectacular sunset views of the city. We were extremely lucky to be hosted for a special candlelit dinner in the water garden prepared especially for us.
Pictured above Bonnie wears blue maxi dress by Shein atop the viewing deck area, which also doubles up as a picturesque sunrise yoga space.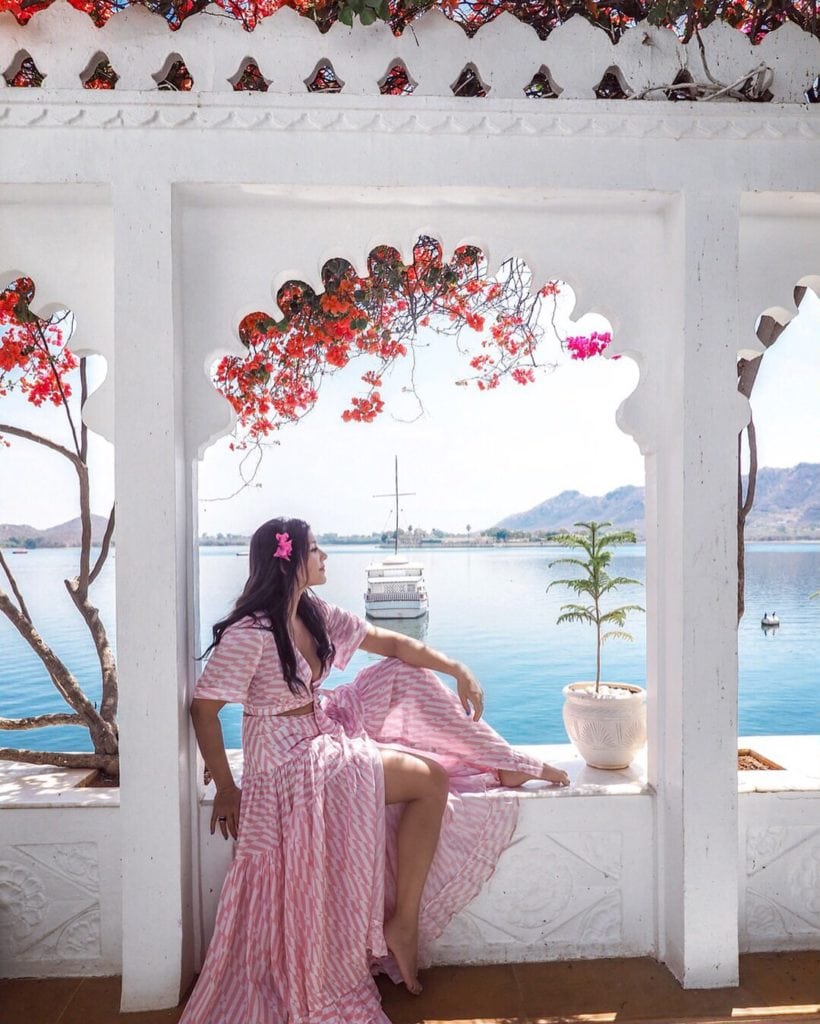 Above Bonnie wears matching geo top and geo skirt by Alexandra Miro at Beach Cafe
Every corner of the hotel whether inside or out is an instagram shot waiting to happen. The boat in the background is part of the floating spa.
Below Bonnie wears orange swimsuit by Shein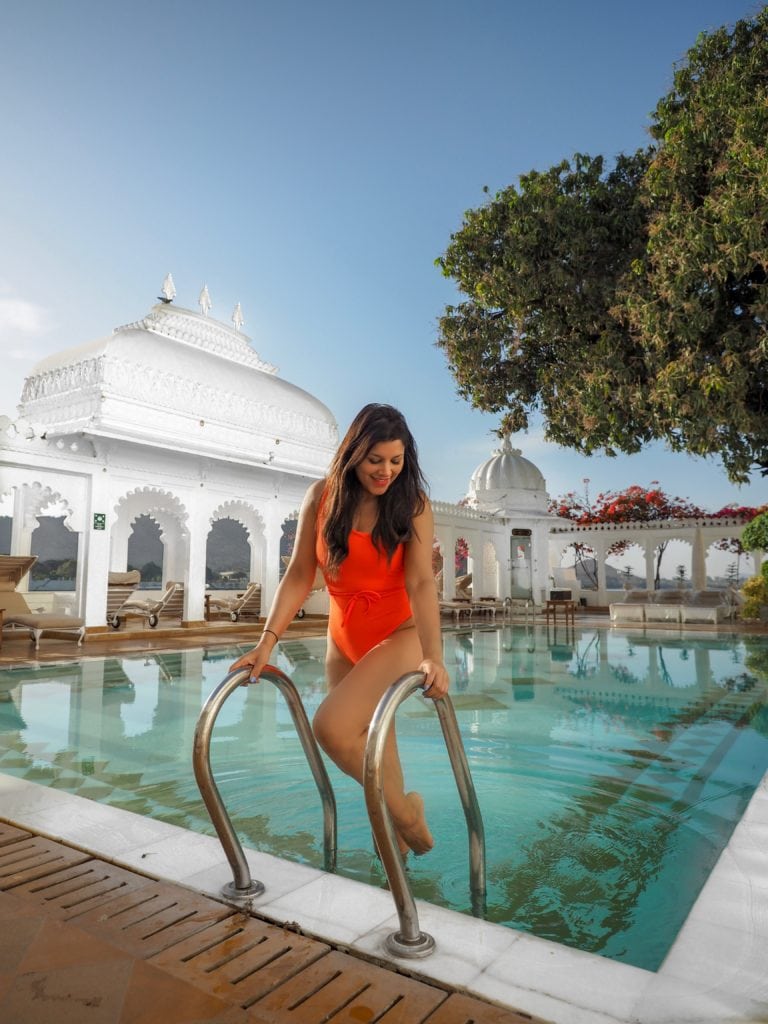 The Pool
The picture perfect swimming pool at the Lake Palace has been voted the most beautiful pool in the world several times over and I can see exactly why. The turquoise pool area is cornered by hot tubs, adjacent to the gym and the Jiva Spa, which altogether offers the perfect wellness area.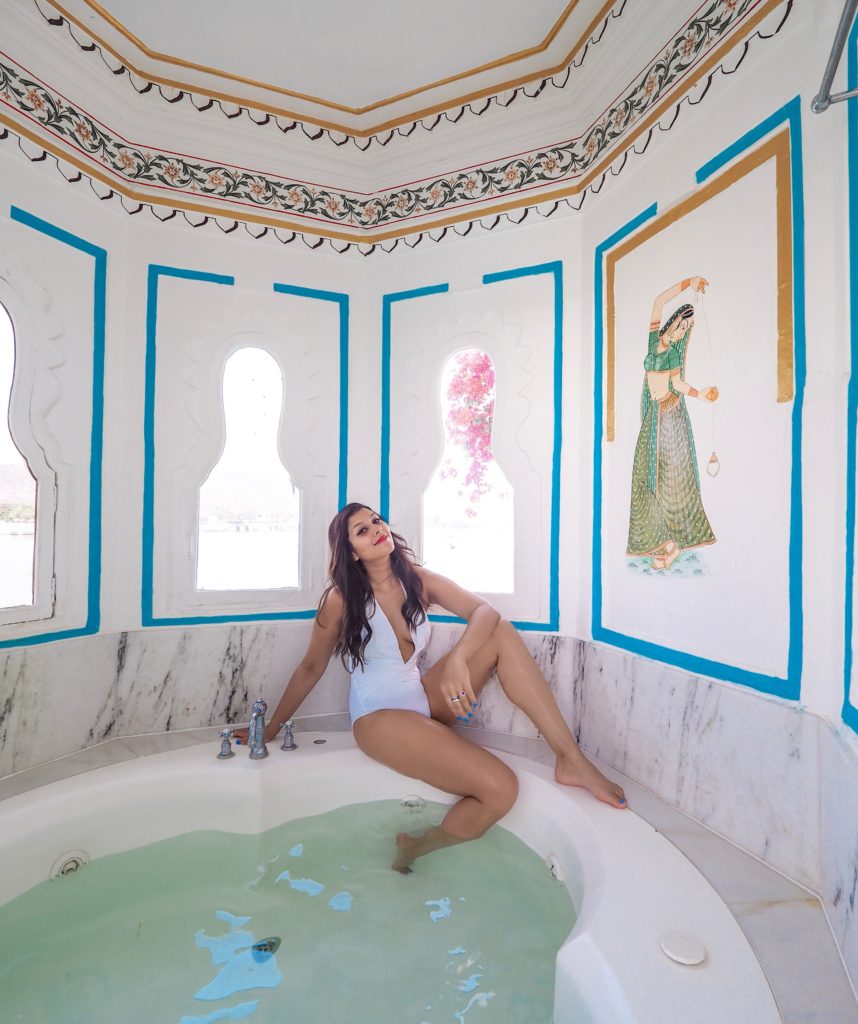 Above Bonnie wears white knot swimsuit and hat by Melissa Odabash, red print kaftan by Alexandra Miro below.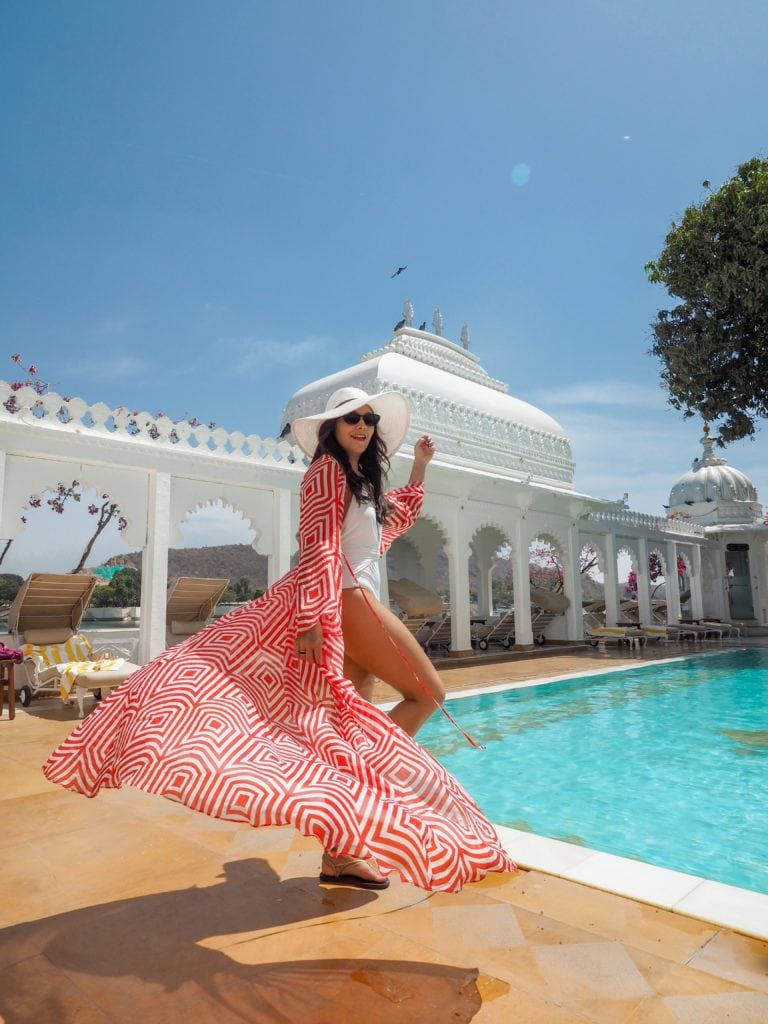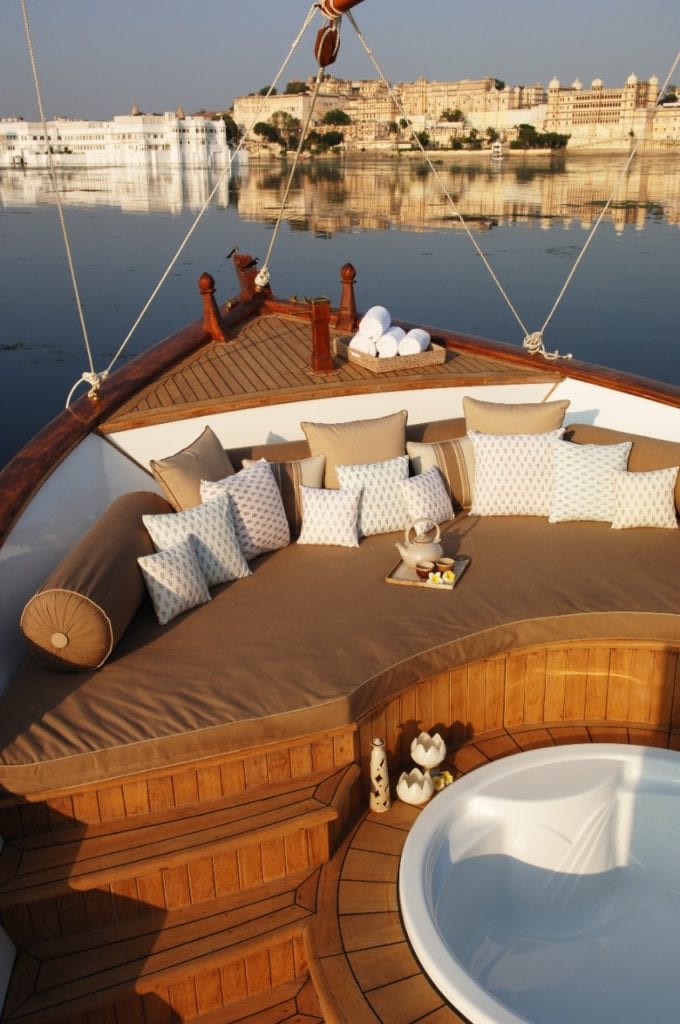 The Jiva Spa
To really get into the vibe of lake living, the blissful Jiva Spa also offers massage experiences on a beautiful vintage boat complete with hot tub to totally immerse yourself in the experience.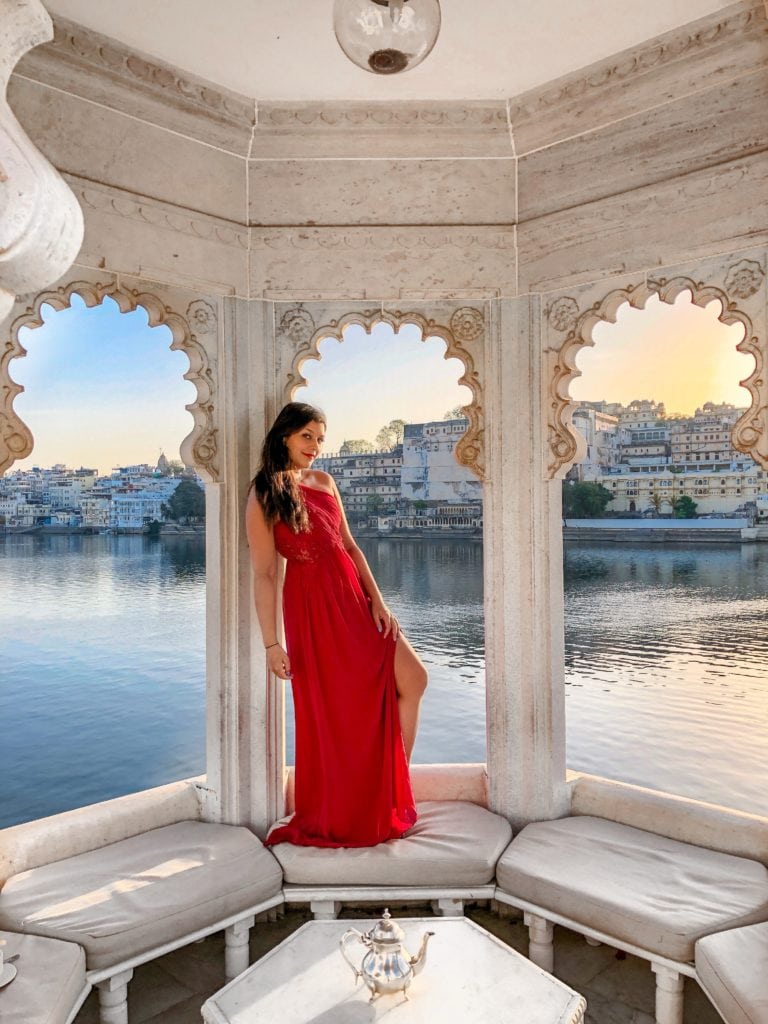 Well I must say that was one of the most incredible hotels I have ever stayed at. Everything was perfect, from the spectacular marble terraces and vibrant colourful gardens, to the resplendent water features, fountains and swimming pool. It truly is a magnificent hotel.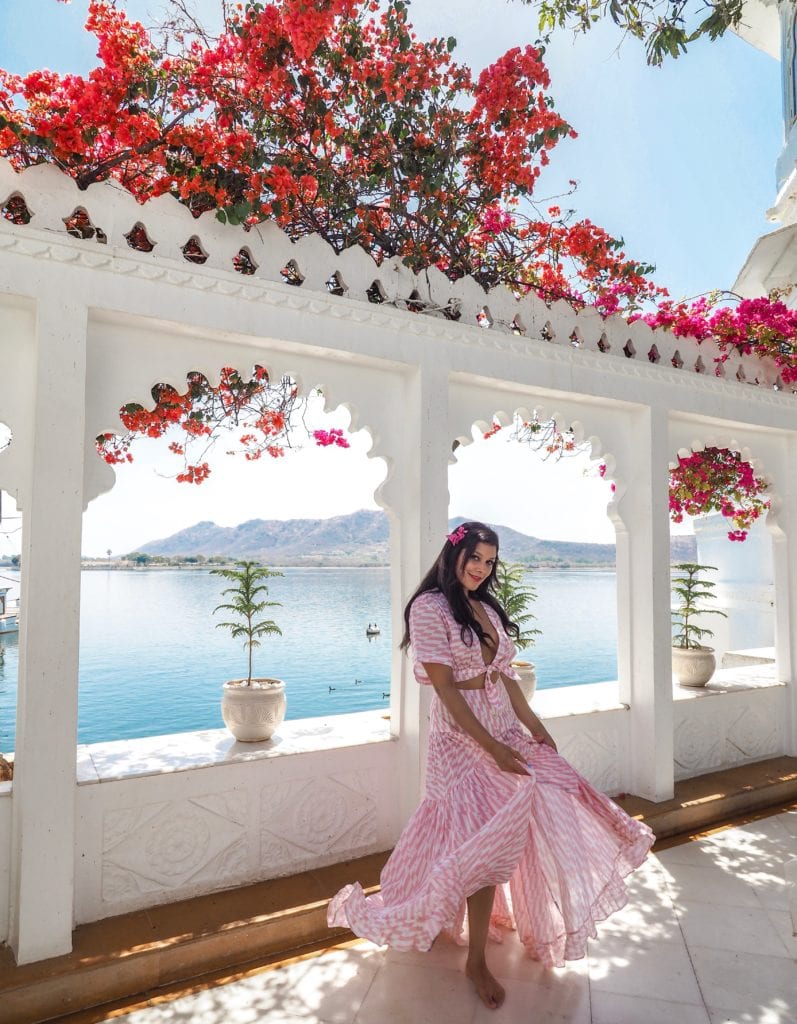 The service was impeccable with the some of the best staff I've ever witnessed. I loved my room, the flute player at breakfast and the food, wow, actually some of the best Indian food I've ever had too.
I literally felt like this palace was my home and I never want to leave. It's so aesthetically beautiful and the tranquil atmosphere lulls you in to a blissful and calm state of mind. I can't recommend it enough.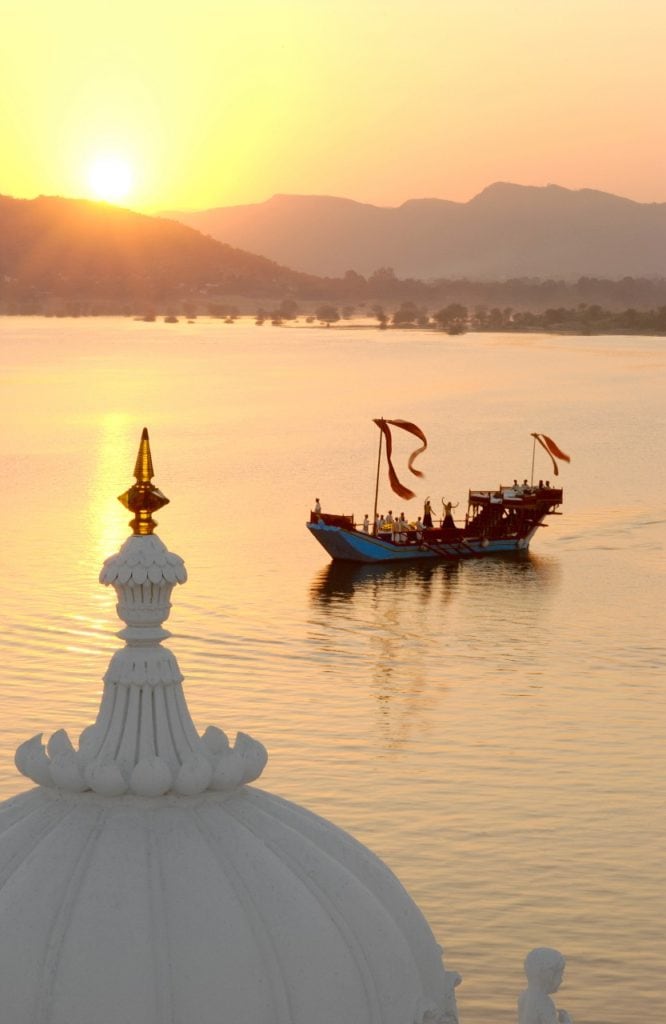 Thanks so much to Taj Hotels and the Taj Lake Palace for letting me stay. It truly is one of my all time favourite hotels. Next post check out my 'ultimate guide to travelling India in luxury' plus the best instagram locations in Rajasthan and the Taj Mahal.
If you enjoyed the post please leave a comment below, plus head over to my instagram @bonnierakhit to see more from the trip.
Bon voyage xx