Stockholm Shopping
The two main shopping areas worth noting in Stockholm are central Stockholm, the roads leading off Birger Jarlsgatan and the area called Sodermalm, which is filled with quirky boutiques and trendy Scandinavian labels.
If your staying at the Berns or Nobis (see sleeping), you are within easy walking distance of the main designer street, Birger Jarlsgatan.  Also just around the corner from there are all the major high street stores including a huge H&M (obviously, its in its homeland) and one of the biggest Zara's I've ever been to.
Birger Jarlsgatan
The main designer street in Stockholm, Birger Jarlsgatan becomes Stureplan, which is the best area to hang out in the evening.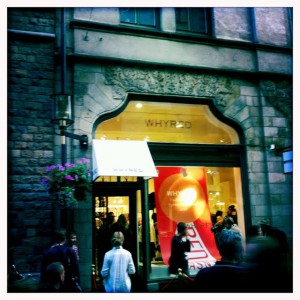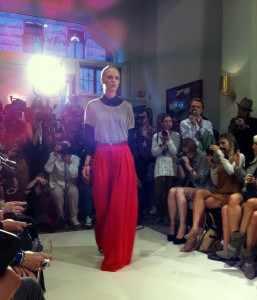 Whyred
The brand new Whyred store opened during fashion week with a slick, polished show filled with wearable, desirable pieces for men and women. Whyred's design philosophy is edgy but wearable, soft tailoring with flashes of bold block colour. Its location is just off the Birger Jarlsgatan near Acne, Natalie Schuterman and Mrs H.
Nathalie Schuterman
The place to find Prada, Dries and Miu Miu in Stockholm. The perfect wardrobe for the working well heeled women. The kids store next door is super cute.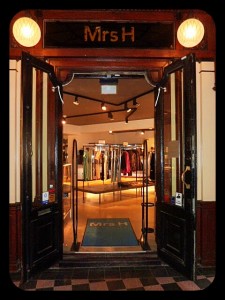 Mrs H
Birger Jarlsgatan 12
Aiming at a slightly younger demographic then Natalie Schuterman, Mrs H stocks newer hot designer labels like Alexander Wang, Christopher Kane and Isabel Marant.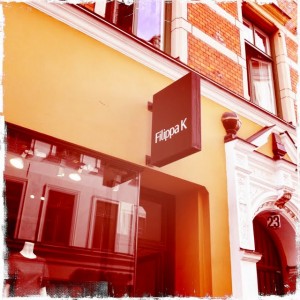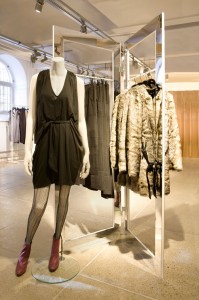 minimal interior at Filippa K
Filippa K
One of Stockholm's favourite brands, Filippa K is well worth a visit when in town. Selling mens and womenswear, there are stores in several locations around Stockholm including the new concept store at Gotgatan 36, Bruno Gallerian.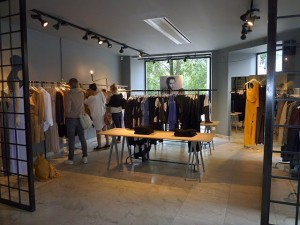 Acne in it's homeland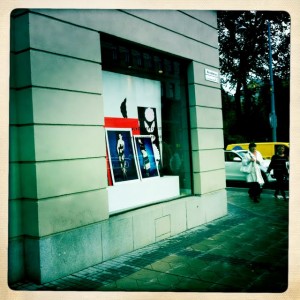 Acne
Normalmstorg 2
Stockholm
If you haven't gathered already (see past posts), Acne is one of my favourite brands. Where better to shop from the label than in it's home town, Stockholm.
Old Town
Its quite a tourist trap but definitlty worth a visit, especially in winter when it snows and all the tiny little artisan and craft shops have fairy lights in the window. It's located just behind the main Palace and is an idyllic way to spend the afternoon. Meander around the tiny alley ways and back streets, it's so romantic.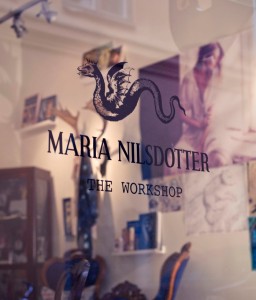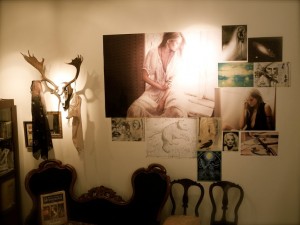 Maria Nildotter
Johannesgrand 1
http://home.marianilsdotter.com/


Old Town is where you'll find the Maria Nildotter shop and studio. Known for her macabre themed fine jewellery pieces, I couldn't resist, I bought practically everything in the shop.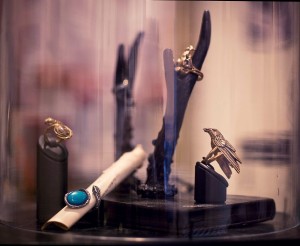 Sodermalm
About a 10 minute walk over the bridge from Old Town is the trendy up and coming area of Sodermalm.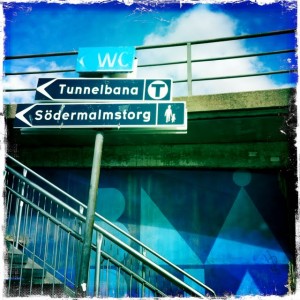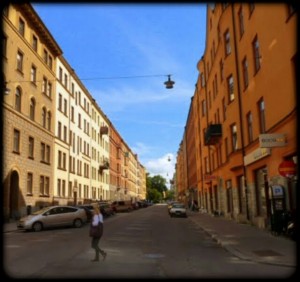 Sodermalm is the equivalent of East London, an area which is in the process of urban renewal and is a hub of creativity, due to low rent and studio spaces.
For local Swedish boutiques and trendy stores head to Sodermalm
Great Scandinavian labels to look out for here include:
Weekday
Swedish Has Beens
Monki 
Wood Wood
Grandpa Boutique which stocks Dagmar
The main streets to head to are Gotgatan with Weekday, Monki and Stylein around the corner.
Or venture a little further off the beaten track and head to Soddermannagatan and Skanegatan.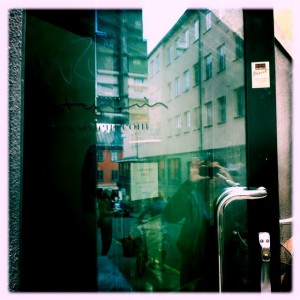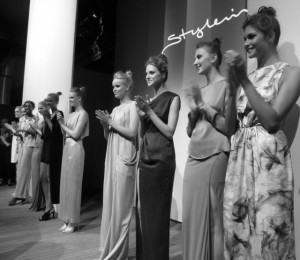 Stylein
Hokens Gata 5
Founded by the beautiful Elin Nystrom, Stylein is a Swedish based design studios and boutique in Sodermalm. Her signature style is elegant draped jersey pieces.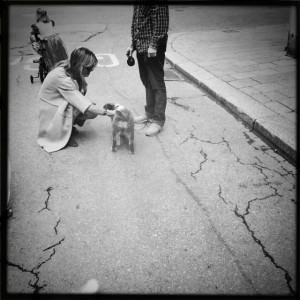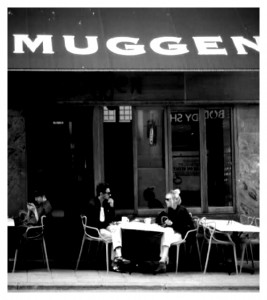 stop off for coffee at Muggen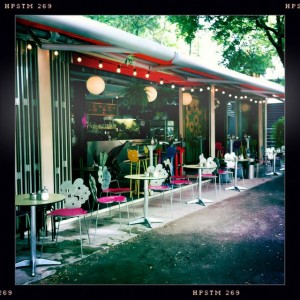 Babylon cafe
Bjorns Tradgard
just by Medborgarplatsens tube station.
Great stop for lunch over looking the park.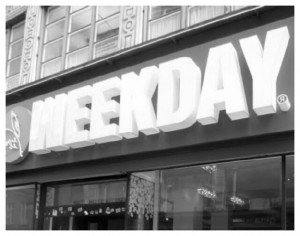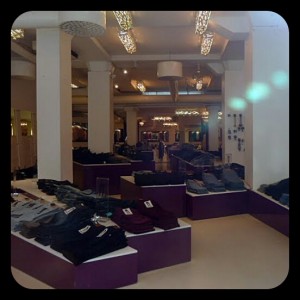 Weekday 
Gotgatan 21
http://www.weekday.com/
Specialising in denim, this is Sweden's answer to Urban Outfitters or Amercan Apparel. Stocking Cheap Mondays, selling designer collaborations and specially selected vintage pieces Weekday is worth a visit.


High street store selling on trend pieces at great prices.
Grandpa
Grandpa is a concept store, selling everything you need for the Sodermalm lifestyle. Stocking mens and womens wear, local Swedish labels like Swedish Has Beens, Wood Wood and Dagmar, as well as home wares.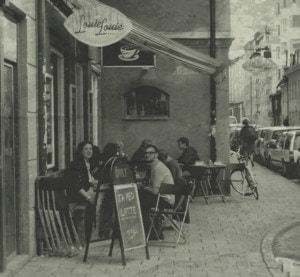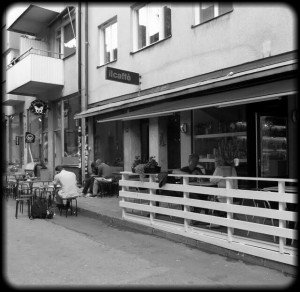 Il Caffe
Also on Sodermannagatan is the local coffee shop for the areas artists and creatives in residence.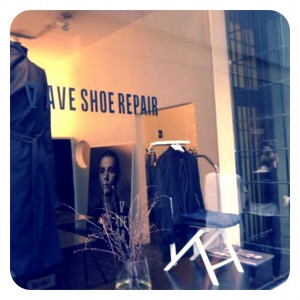 http://www.vave-shoerepair.com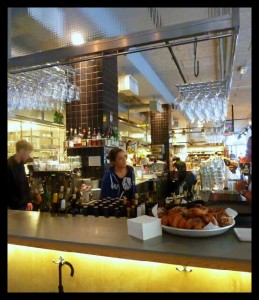 Nytorget Urban Deli
Kookie deli and bar over looking the park, head here for a mid morning coffee or lunch.