The Style Traveller Ultimate Guide To Ibiza

The Style Traveller Ultimate Guide To Ibiza
With the closing of Space last season, one of Ibiza's most iconic nightclubs, the winds of change are about to breeze over the White Isle. But fear not party kids, when one club closes, another inevitably Enter Hï Ibiza!
But that's not the only new kid on the block. There's all sorts of new restaurants, bars, hotels and spas popping up all over the place. Here at Style Traveller HQ we bring you a round up every season but this summer we thought we'd gather all of years of experiences on the island to bring you the ultimate favourites, be they old, new, on or off the beaten track.
So without further a do here is The Style Traveller Ultimate Guide to Ibiza. The perfect itinerary to my favourite party place in the world.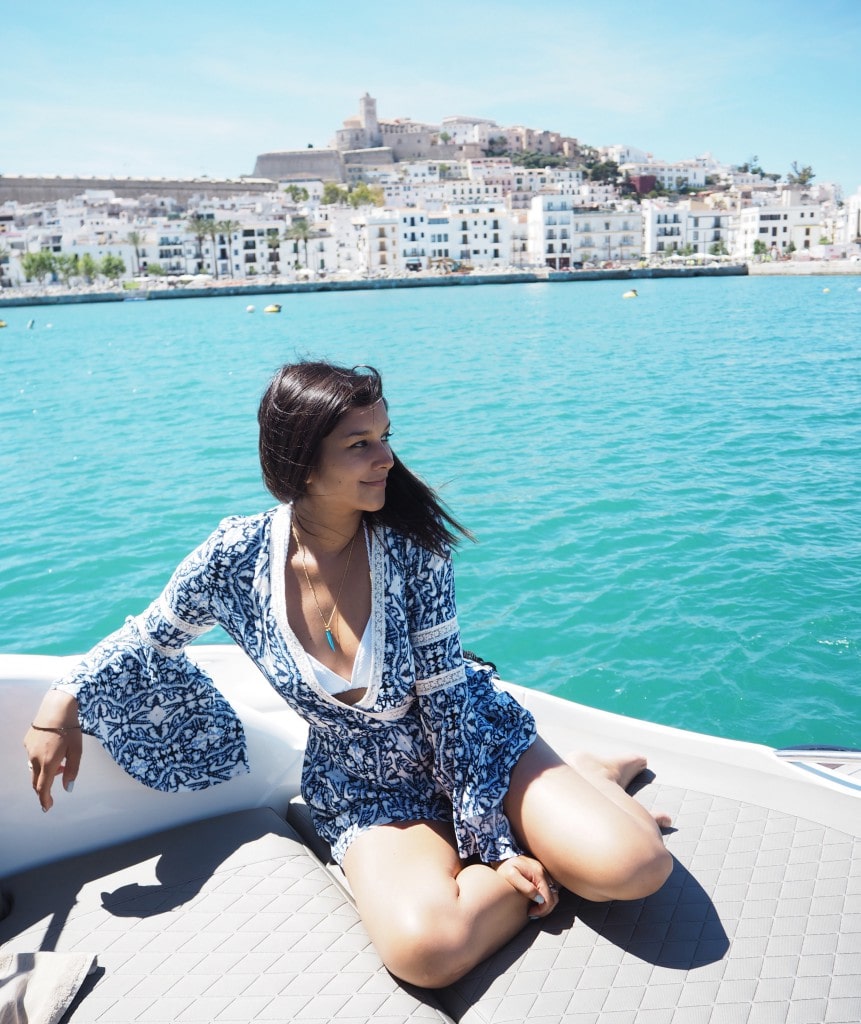 Ibiza – Best places to stay:
There are two schools of thought when deciding where to stay on the island. Am I going for a hedonistic weekend of partying or a chilled out relaxing break? For a partying trip, my all time favourite place to stay has to be the legendary boutique Hotel Es Vive! (pictured above)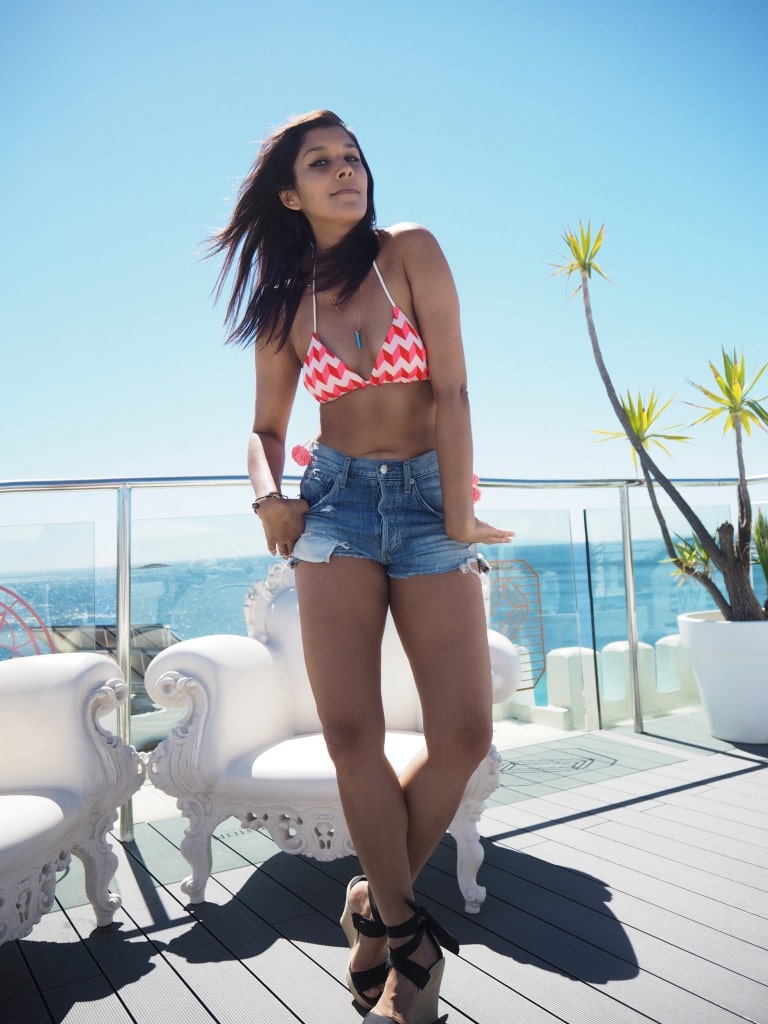 Situated in Figueretas, equidistant between Playa d'en Bossa (where the clubs are) and Ibiza Town, Es Vive is the perfect location to stay if you want to be close enough to the action but not in the thick of it.
With a stunning art deco facade, super chic swimming pool terrace, 'The Experience' an on site night club, the divine Deco restaurant, Sky Rooftop Bar and a new spa, gym and treatment rooms just opened this year, you barely need to leave the hotel! It's my perfect place to stay if I'm here to party and hit the beach clubs, as well as absorb bit of culture and shopping too. It got voted the number #1 place to stay on the island by Tripadvisor, we can't all be wrong!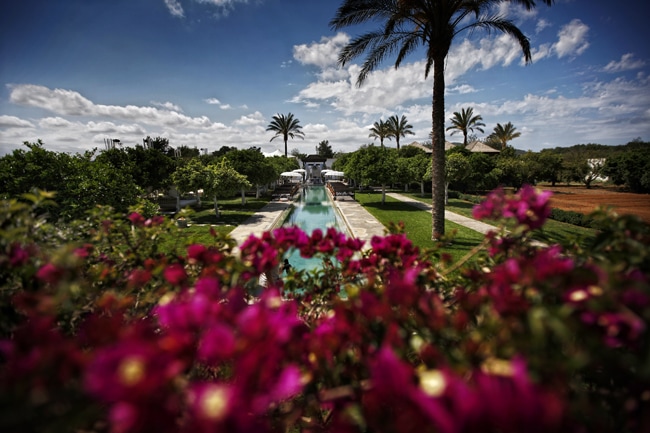 Other noteworthy hotels The Style Traveller loves:
For a relaxing spa trip I'd head North to Atzaro (pictured above by Brett Harkness Photography) or The Giri Residences, (pictured below) these are both super chilled, luxurious, boho chic properties. You need a car to get around the island if you plan to stay here, they are in quite remote areas.
Other favourites include Pacha Destino, Cas Gasi and Can Lluc.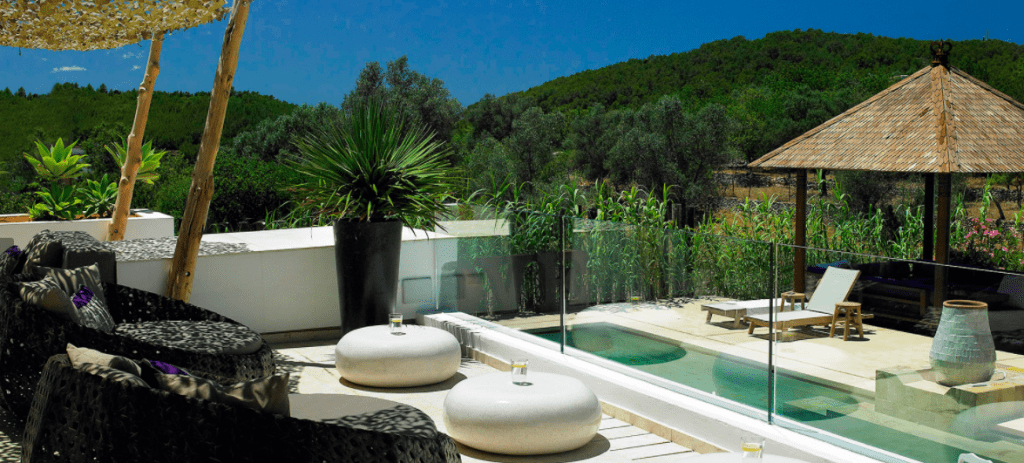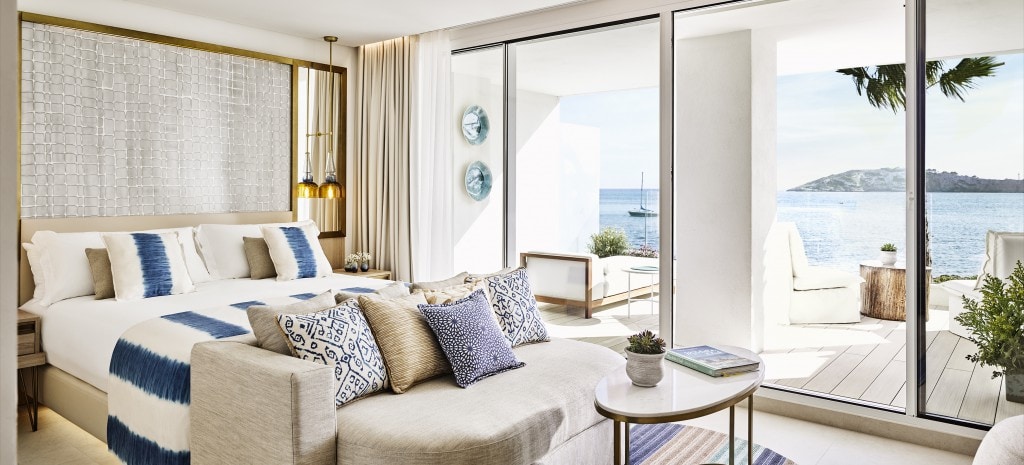 This month also sees the opening of luxury, global brand Nobu (pictured above). They're opening a 153 room and suite premium property, with 4 exclusive fine dining options (one of which is the eponymously titled signature restaurant). They also boast the islands first Six Senses Spa. I can't wait to try this one out.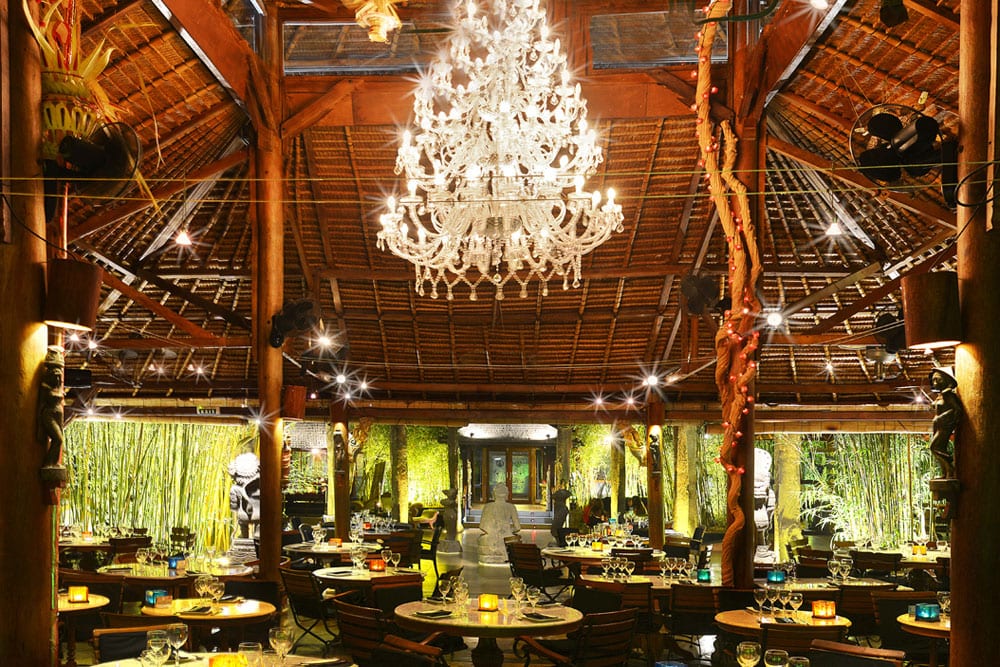 Where to eat?
There are so many amazing restaurants in Ibiza, the culinary offering on the island is exceptional for an island of this size. Old favourites of mine are KM5 where you can party the night away in a bedouin tent underneath a star filled, night sky. Fancy pan asian? then head to Bambuddha Grove where you can enjoy Thai seafood and oriental inspired dishes, sat beneath a Lobok style Balinese canopy. (pictured above).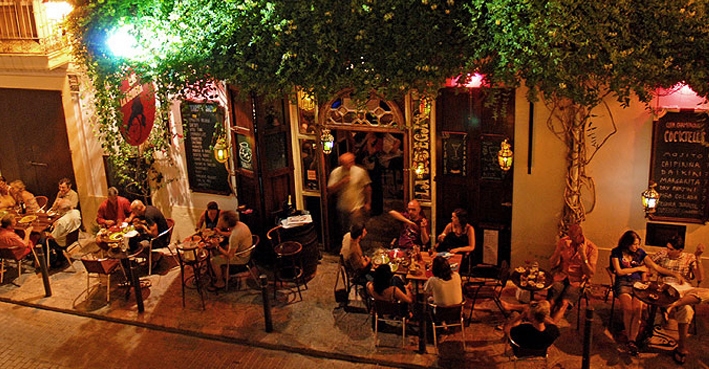 One of my favourite nights out is wandering around the beautifully quaint cobbled streets of Ibiza Old Town, a Unesco World Heritage Site. Head to La Bodega (pictured above) a quintessential Spanish tapas restaurant at the foot of the Dalt Vila for affordable, great portion size, no nonsense, totally delicious tapas! It's my favourite.
For a more chic night out try the incredible cliff side views at Amante Ibiza boho charms of sister beach restaurant Aiyanna Ibiza. Or for real rustic 'farm to table' foodie heavens try Casa Maca or Aubergine Ibiza which is owned by the Atzaro Hotel group.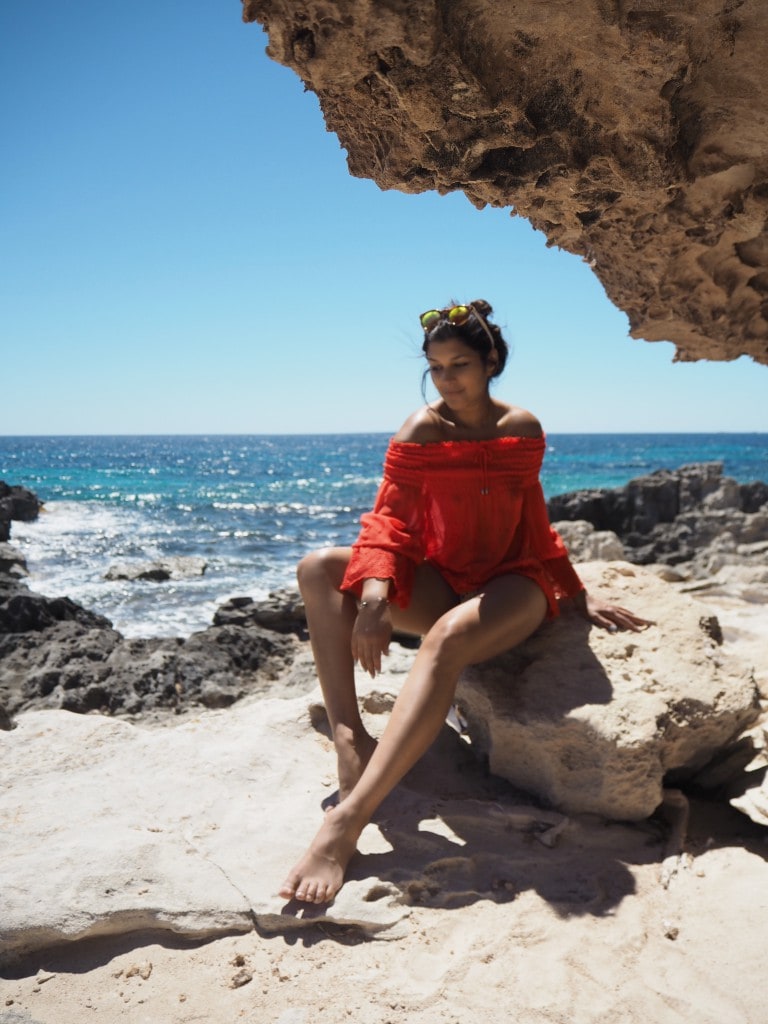 Ibiza – The Best Beach Bars
My favourite beach area on the island is Salinas. I love the soft, white sand underfoot and all of the smaller beaches around the iconic Ibiza salt flats. For bouji cocktails, impressive salads and stylish sushi head to Jockey Club.  And if you fancy a daytime clubbing session and showing off your expensive tastes, rock up to Blue Marlin on your yacht, I know its sceney but it is fun. Dance the night away on the beach at buzzing Beach House with it's great DJ nights.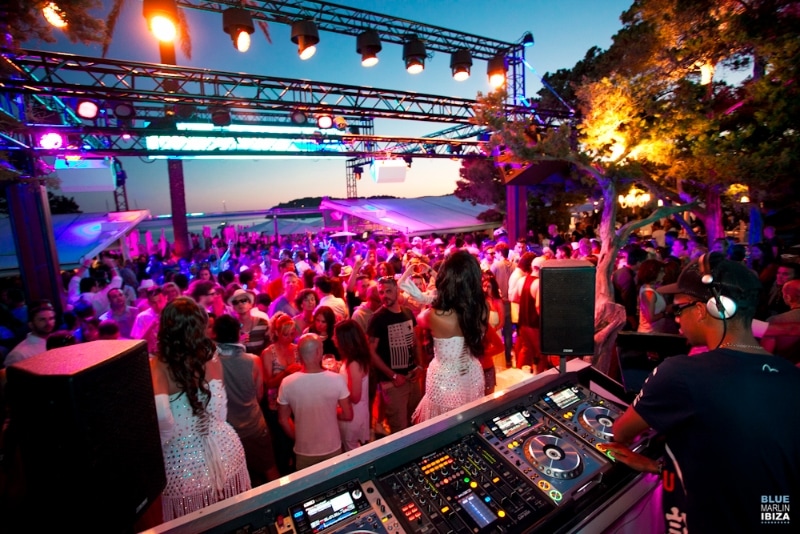 Above: Beach clubbing with the jet set at Blue Marlin
Below: The party goes on at Beach House.
The way to tackle these clubs is to hang out by day, maybe enjoy dinner, then party till around 11 / midnight when they close. If you still have energy head back home to change, then hit the super clubs at 1am. These normally close around 5/6am.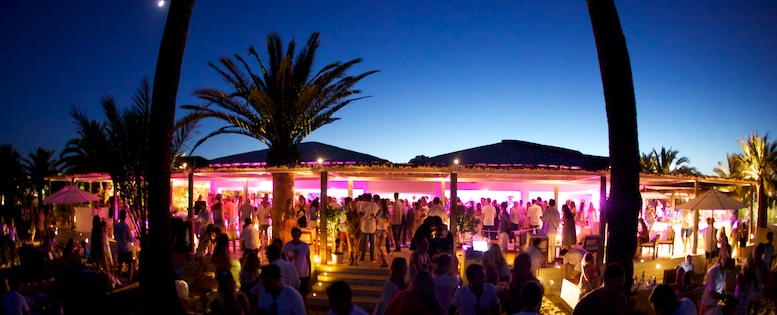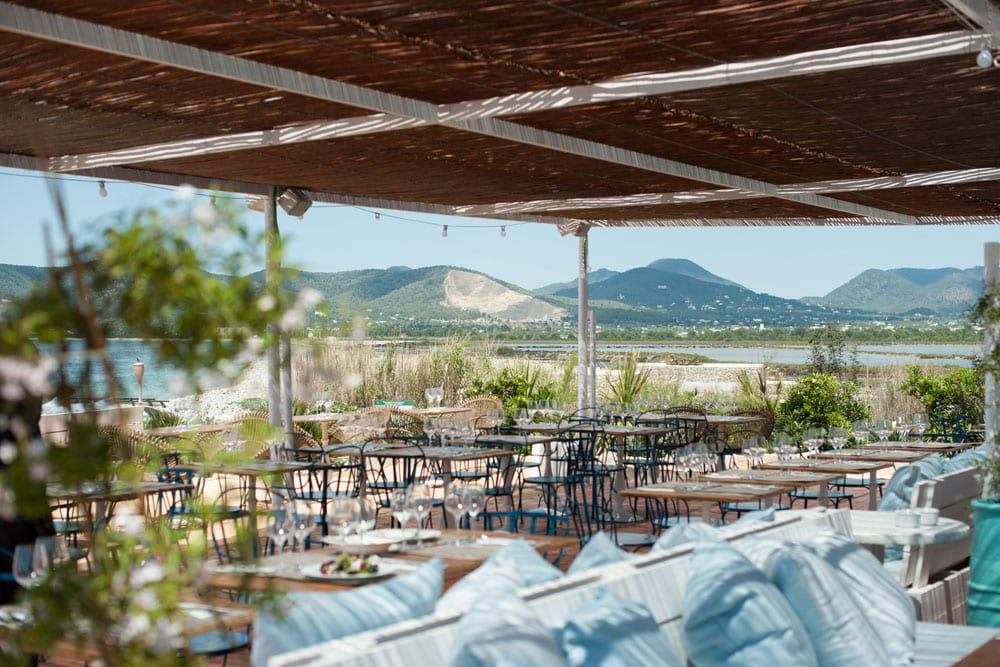 Above: I love the super chic, Parisian vibes at Experimental Beach, it's shabby in a very stylish way and the food is to die for. The journey to it is also spectacular, you need to drive over the salt flats to get there.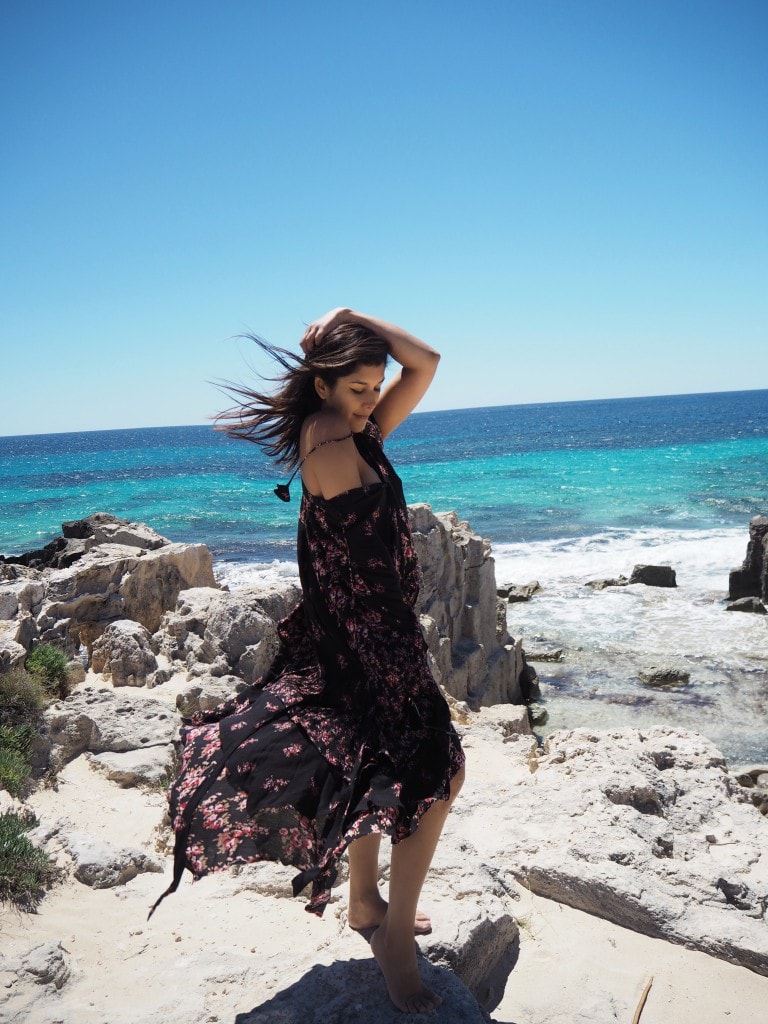 Hippy beach:
If the incessant bass line isn't for you and you fancy a more boho spiritual experience, head to Sa Trinxa it's The Jockey Clubs hippy neighbour, it's a gorgeously chilled out beach if you fancy something less showy.
Or for ultimate hippy vibes catch the bongo accompanied, sunset at Benirras beach. Or watch artists live painting, live saxophonist and a band ushering out the day at Sunset Ashram (pictured below). It's very reminiscent of the the innocent old school Ibiza.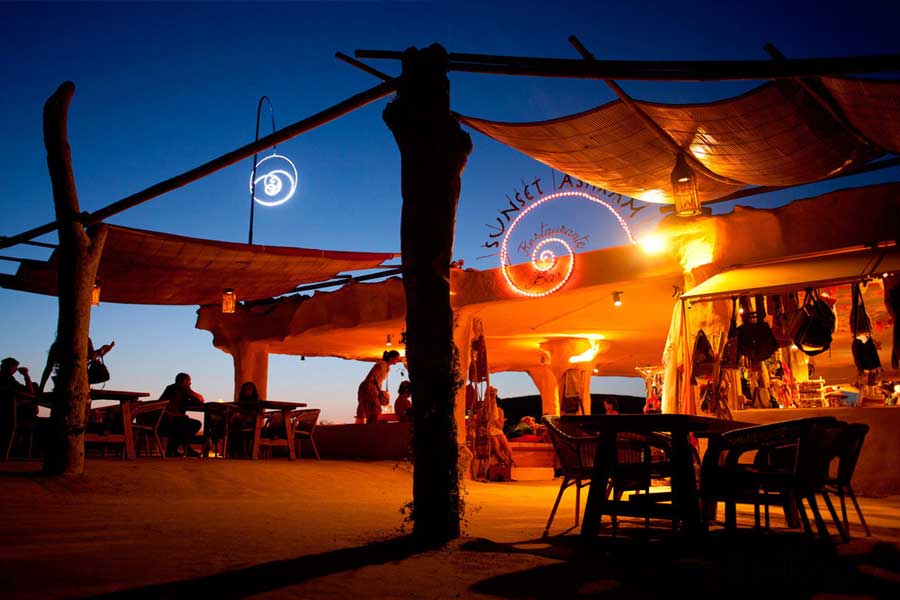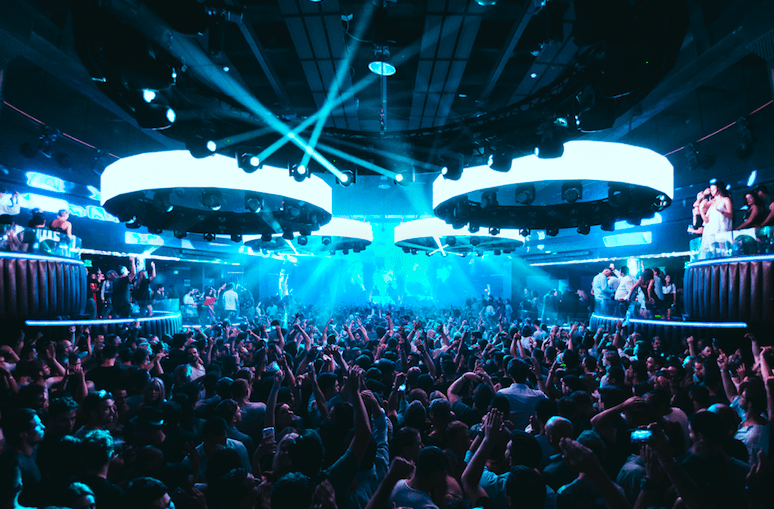 Where to go clubbing?
After legendary night club Space, closed it's doors last year, a new wave of fresh offerings have entered the Ibiza club scene. Newbies to look out for include Hï Ibiza! In the same venue as the Space  but completely renovated. With a state of the art sound system, mesmerising LED screens and kinetic ceiling displays, Hï Ibiza promises to be the brand new axis of fun on the island.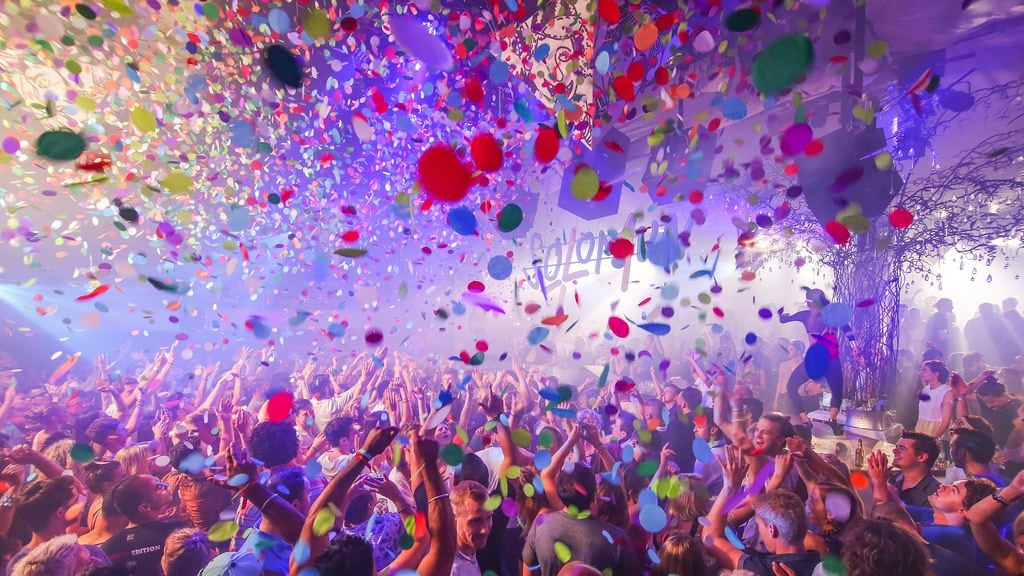 Opposite the road don't forget Ushuaia. And the original Ibiza establishment, Pacha is still as great as ever, especially with Solomun taking up Sunday night residency again this year. (pictured above)
New for this season I would recommend Rudimental and Chase & Status' residency at Together at Amnesia on Tuesdays. And for two special dates only this season, the don of the decks, Carl Cox is hosting 'Pure' nights at Privilege on the 11th and 18th July, not to be missed if you're there!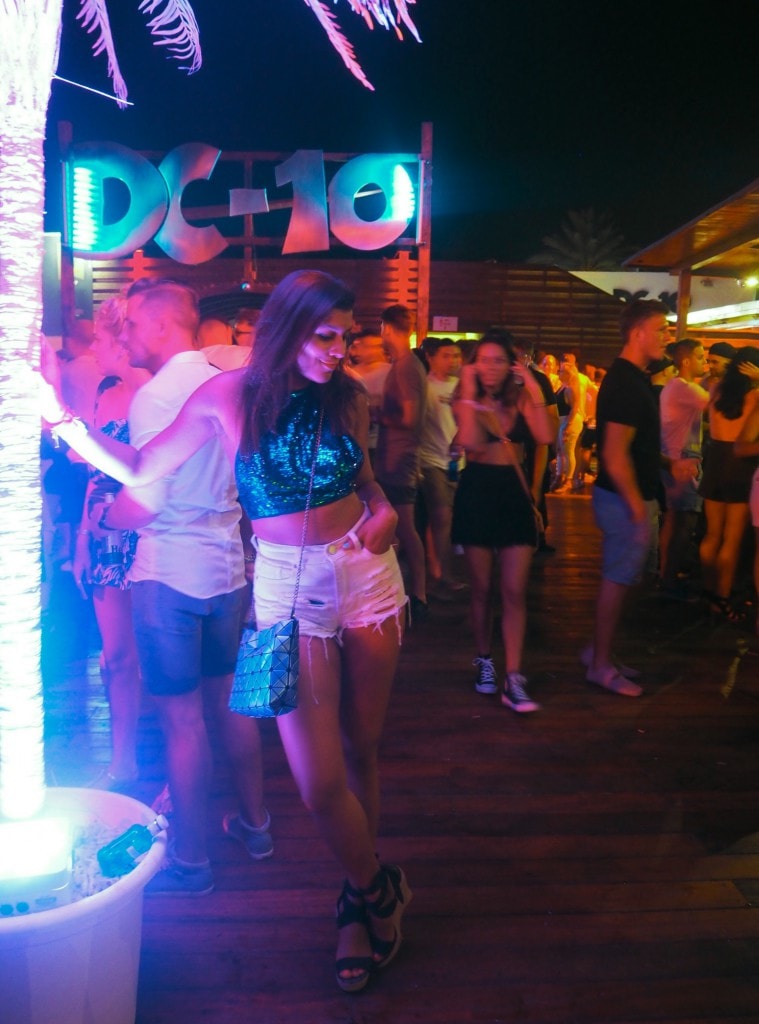 Oh and don't forget my favourite London DJ Jamie Jones & Friends, Paradise at DC10, this is one for the hard core clubbers though, so be warned.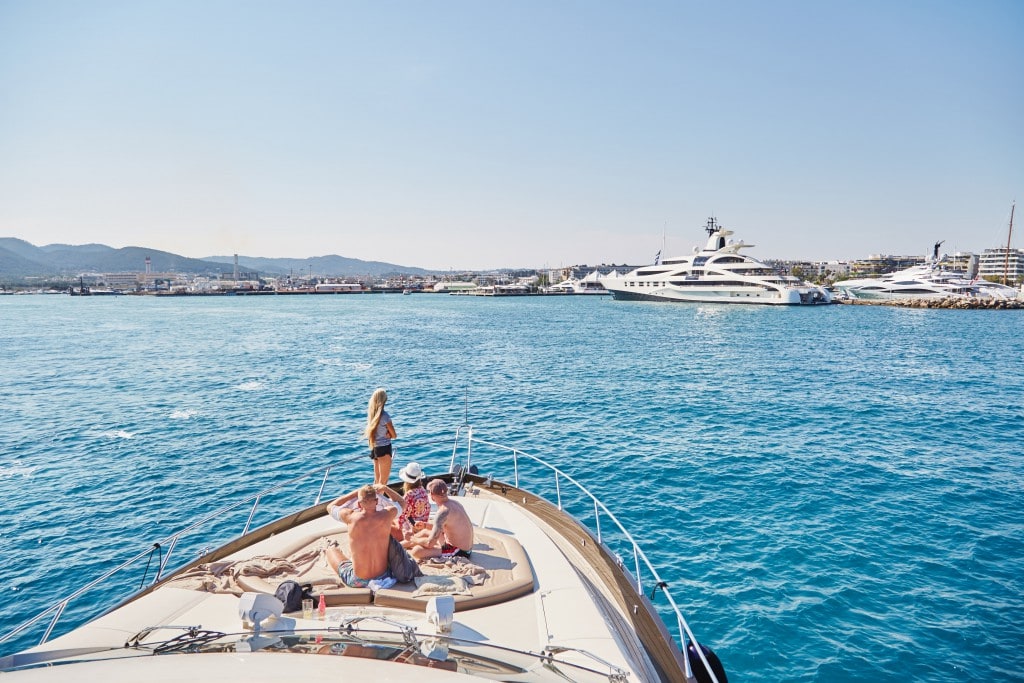 Ibiza – what to do in the day
One of the most indulgent activities on the island, is hiring a yacht for the day and sailing to the idyllic, crystal clear waters of Formentera. But forget the trashy party boat scene, we are talking the ultimate, exclusive experience here! Having just added 15 new boats to their fleet, Smart Charter Ibiza is a one-stop shop for the best luxury boats in the Balearics. With prices from 520€ for a 9 man vessel to 15,000€ euros for the ultimate yacht, it's more attainable than might think. There's a few new lunch spots on Formentera too, check out Chezz Gerdi or Beso Beach, then spend the afternoon basking in the sublime warm waters. It's the most perfectly blissful day!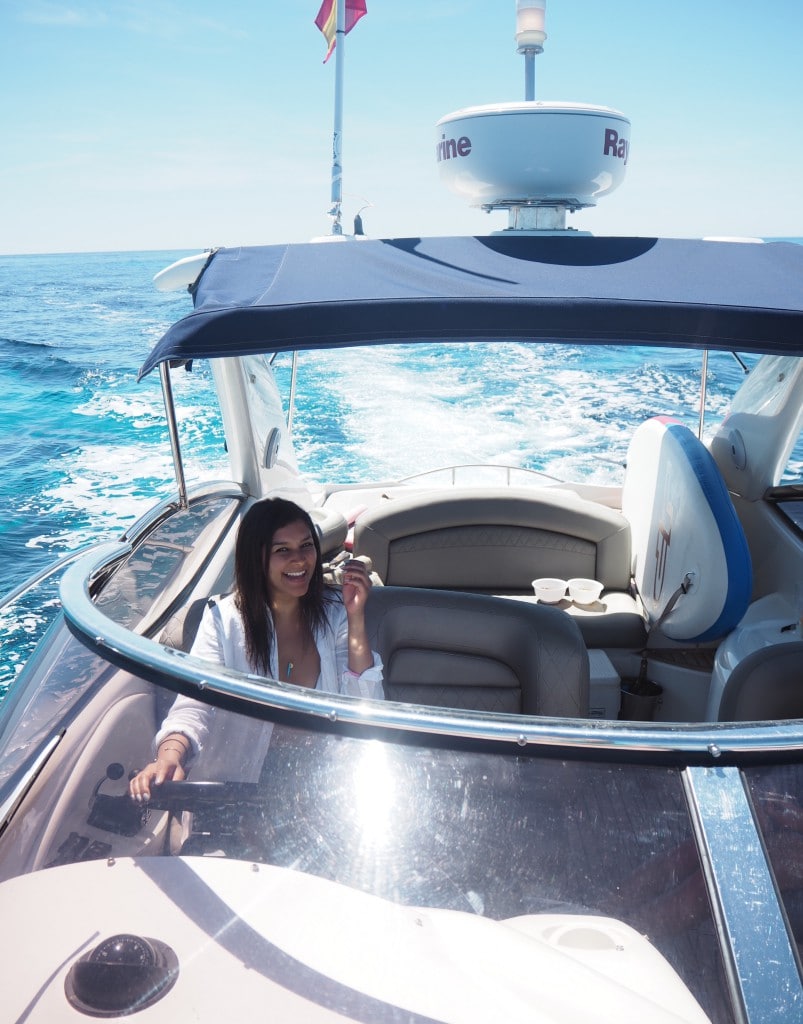 Adios from Ibiza! Next stop The Greek Islands and Vienna.
For more of  Bonnie's Ibizan adventures check out the Ibiza diaries and for more on Smart Charter check out a 'A day at sea' blog.
Bon Voyage xx