Style Guide to Cinque Terre – Italy

Style Guide to Cinque Terre – Italy
Where? Cinque Terra, Italy.
Exactly? We stayed at Hotel Principe Forte Dei Marmi, around 1 hour away from the Cinque Terre by train.
Why? The Style Traveller teamed up with luxury clothing label, Karen Millen and holiday gurus, Secret Escapes for our latest exciting trip to Italy.
This is a sponsored post #ad.
Here's The Style Traveller guide to Cinque Terre -Where to stay, what to do, what to eat and what to wear in the chic Italian resort.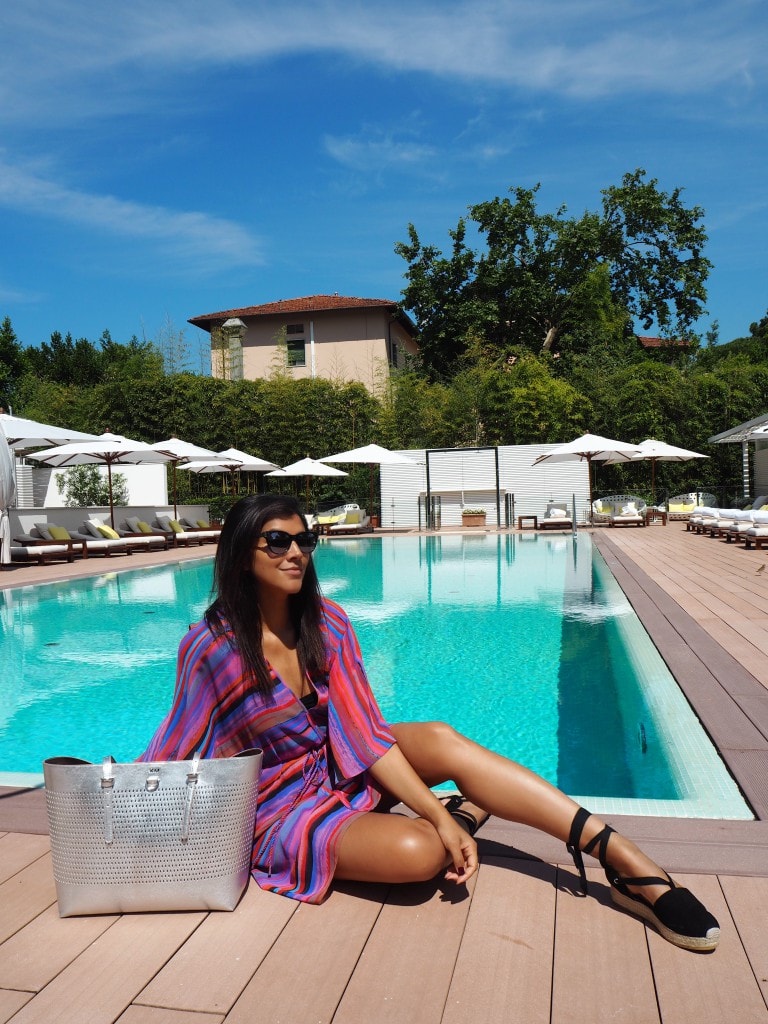 What is Cinque Terre?
Cinque Terre (meaning 'five lands' in Italian) is a Unesco World Heritage Site situated on the Italian Riviera. It's comprised of five villages built into the side of steep cliff faces overlooking the sea. The villages are linked by spectacular walk ways.
Hike the 13km walk between villages (it's tiring stuff, there are a LOT of steps) or just meander through smaller sections taking in the breathtaking vistas and rustic, Tuscan colour schemes of the building facades. The lack of visible corporate developments and a ban on cars, is what gives the area its old world charm and distinctive character.
Bonnie wears stripe kaftan (coming soon), sunglasses, silver tote bag and sandals all from the Karen Millen Holiday Collection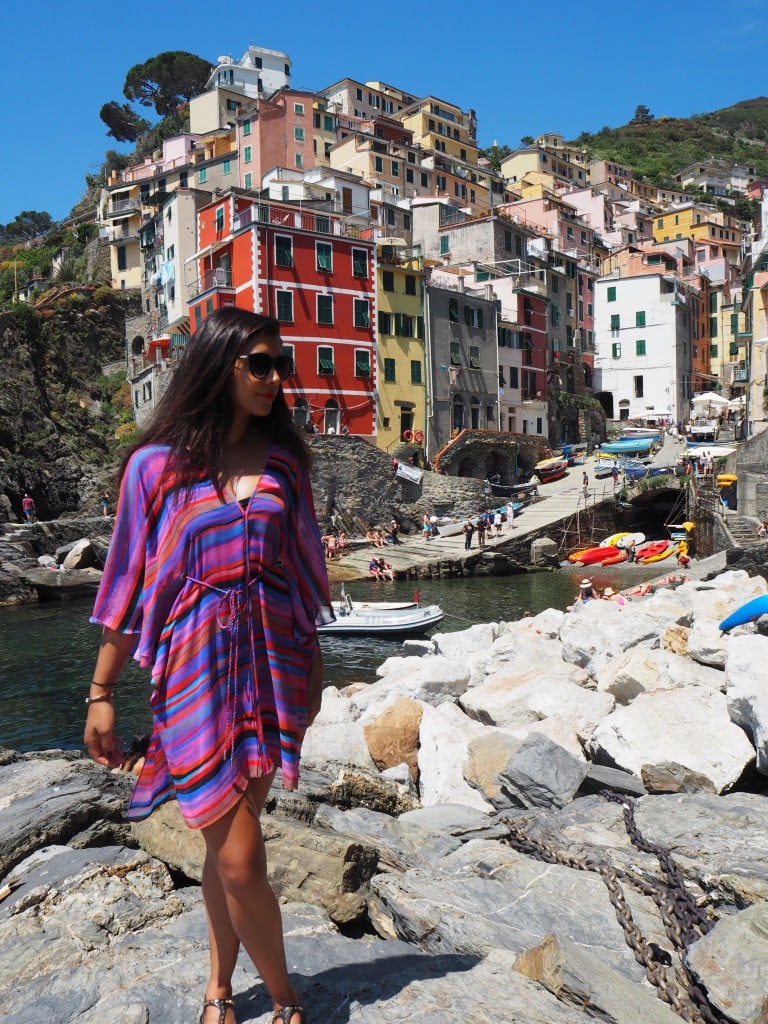 How to get there? We got the train to the nearest city La Spezia and then caught the Cinque Terre express which links the 5 coastal villages. It costs 16 Euros per person for the day pass and it's the quickest and easiest way to get around.
Each village has its own personality. The first is Riomaggiore (pictured above) famed for its deep rust coloured buildings and great views. It's small and quirky and the perfect introductory stop before heading out on the route. It's busy but not as hectic as the other larger villages. I'd recommend getting your Instagram photos here, down at the water front looking back at the village.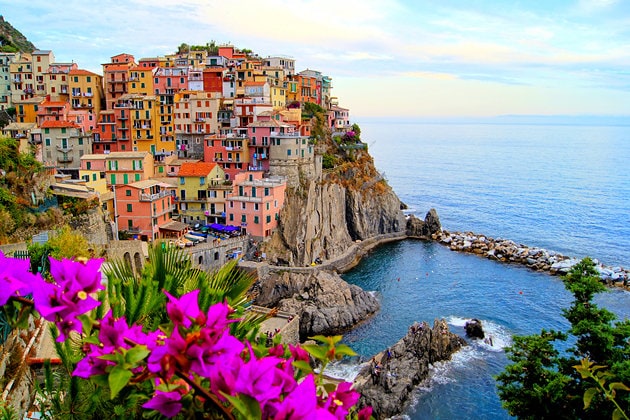 Manarola pictured above is stop two. For the best views head up into the Via Dell'Amore (lovers walk) for panoramic vistas (but check it's open before you do the long hike up hill).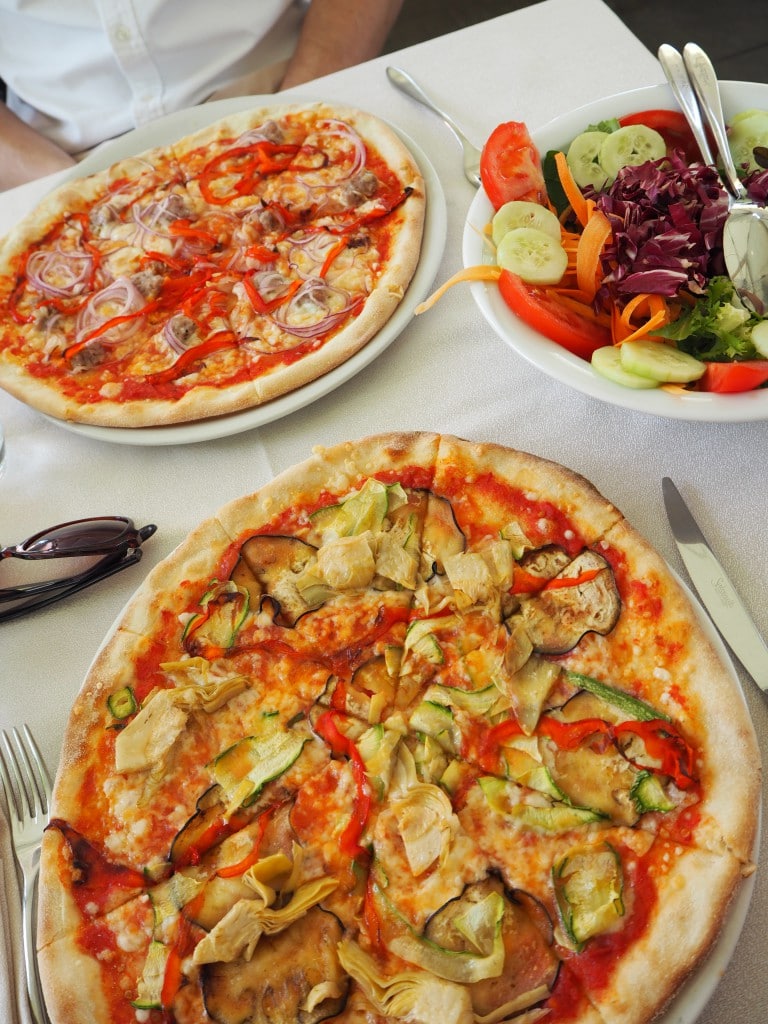 Corniglia is also beautiful but if you're short on time maybe head to the next stop Vernazza.
Vernazza is the largest of the villages with a big central square filled with cafes and bars. On the walk down into the village grab a Fritto Misto snack (freshly cooked seafood in a paper cone). The beach and urban areas do get very busy in high season so visiting early is best.
This stop is great for lunch looking out over the square with a sea view, but remember Italy runs on siesta time, so makes sure you eat before 3pm when the restaurants close, they don't re-open again till 7pm.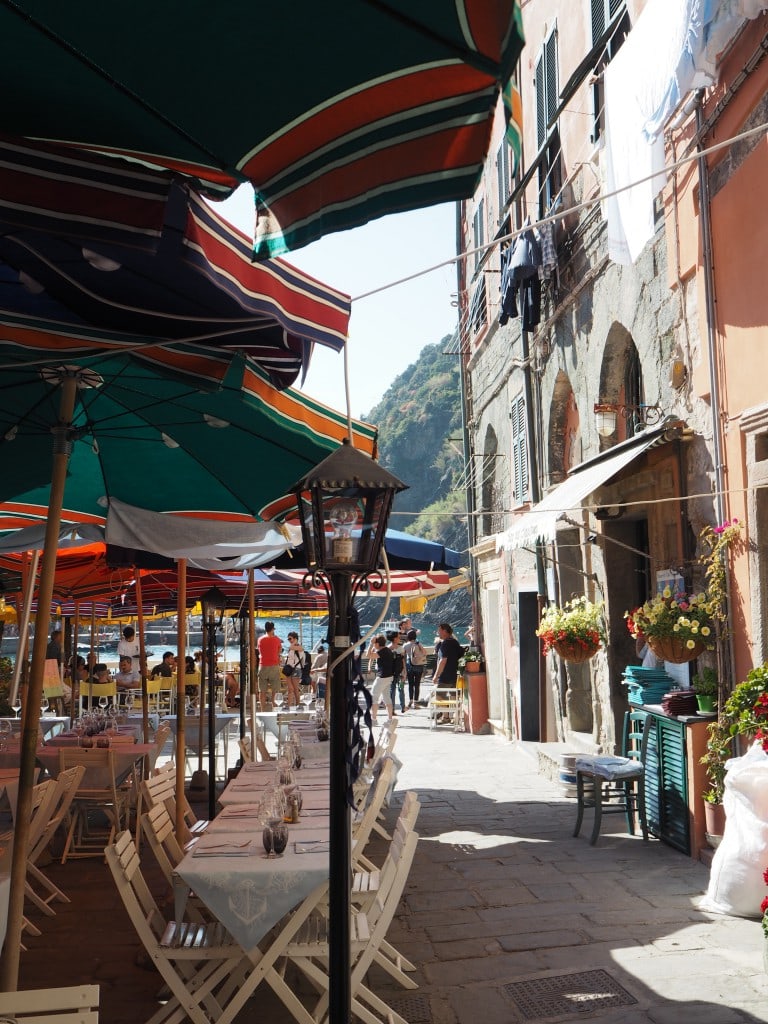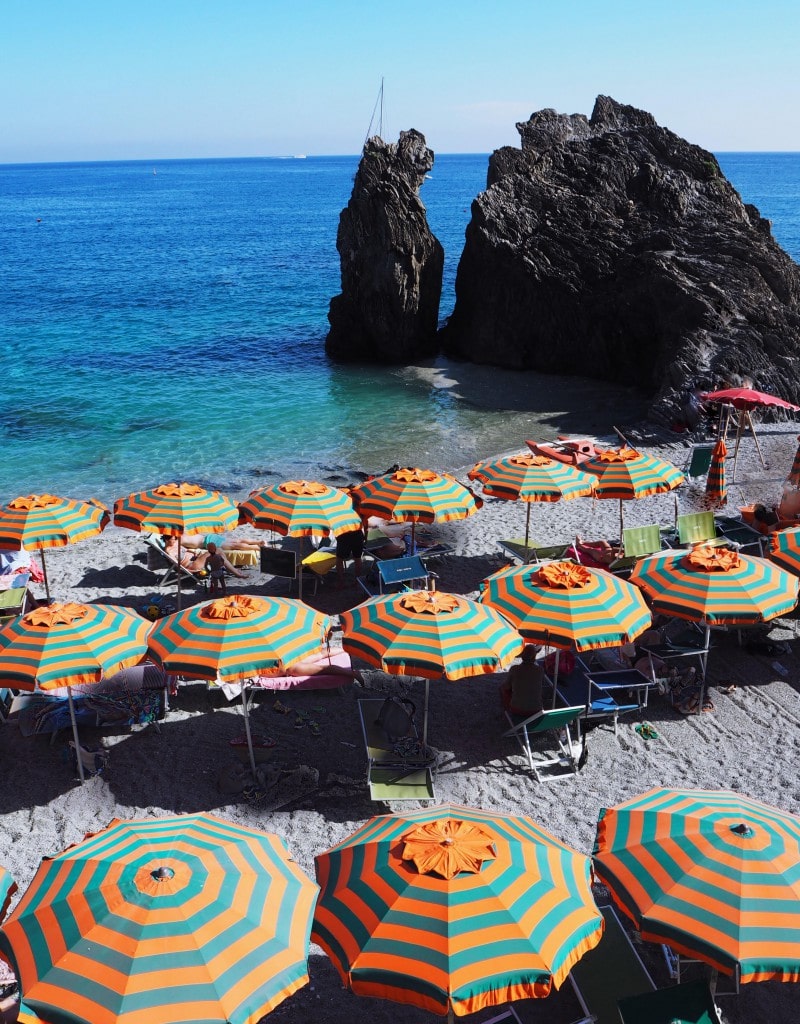 Montrosso is the fifth and final stop, the one where you will recognise the distinctive orange and green (instagram friendly) beach parasols. Stop here for a gelato and a swim, followed a wander through the rose coloured, picture perfect old town.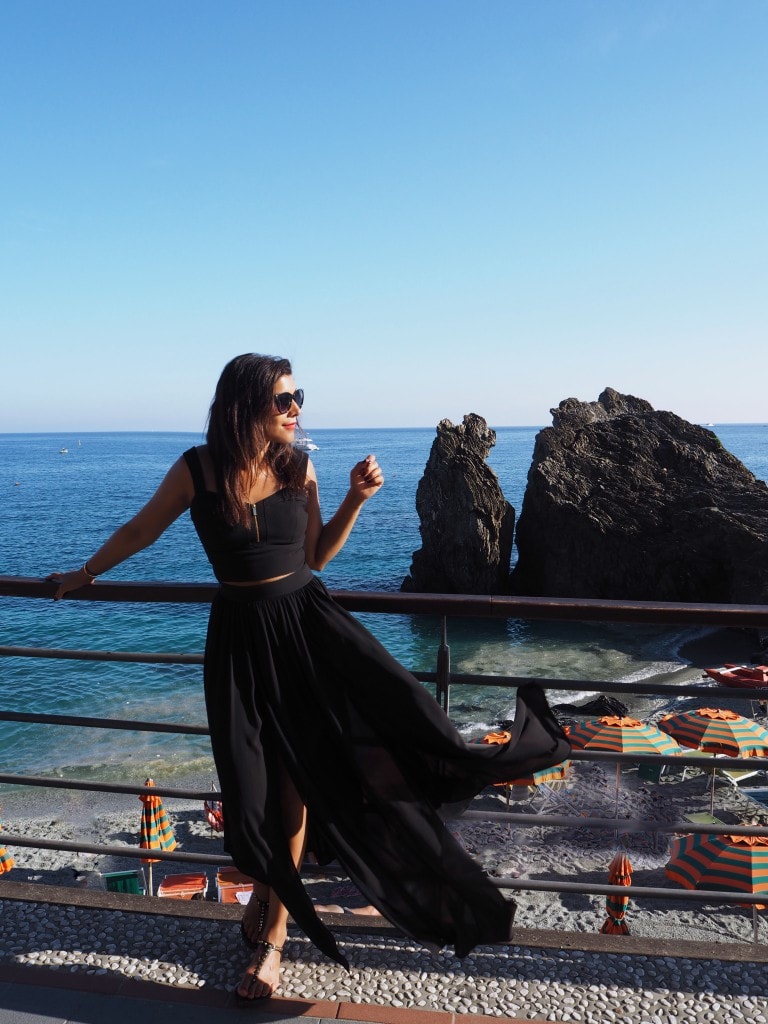 What to wear in Cinque Terre?
Cinque Terre is a beach resort so take your swimwear, but remember, this is Italy. No one does things by halves here, it's all about style and looking chic, especially on the beach. Heels are worn (by the chi chi locals) but are highly impractical, as the walkways between villages are steep and the roads have cobbled stone paths.
Also the beaches are a mix of rock and sand so if you're intrepid bring the flats. If however you're more into cafe society and coffees in the chic town square then fashion rules apply. Channel 'I just got off my private yacht' vibes and you'll fit in nicely. I opted for some great, versatile pieces from the Karen Millen holiday collection. They served me well from day to night in this stylish riviera destination. Keep scrolling to see my outfits.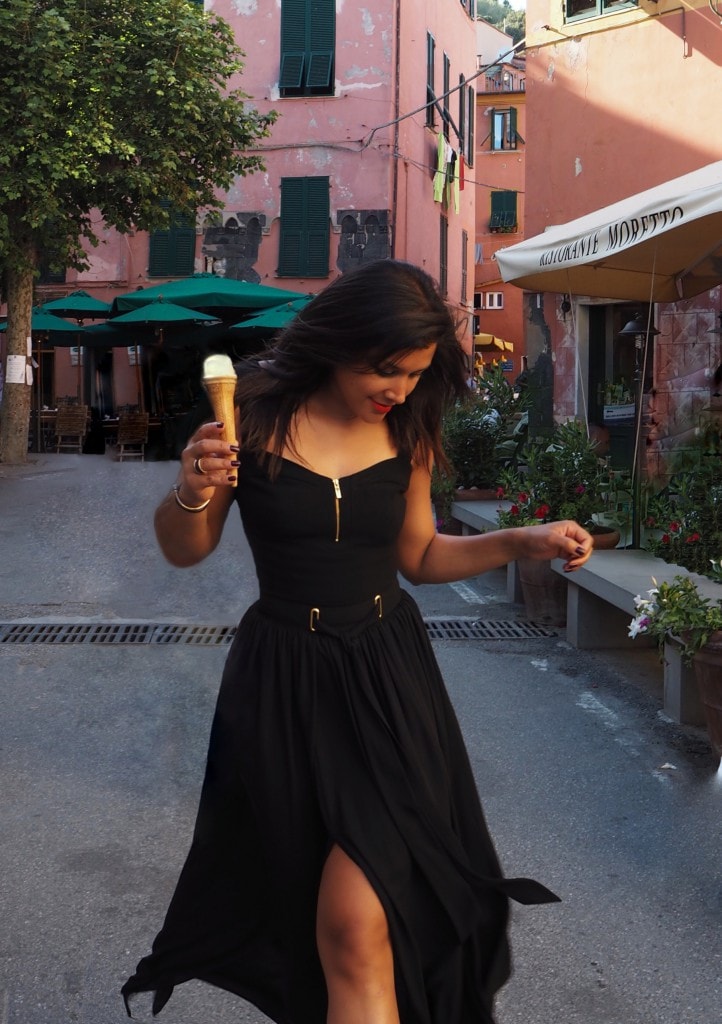 Bonnie wears black top, floaty skirt, sunglasses and sandals all from the Karen Millen Holiday Collection.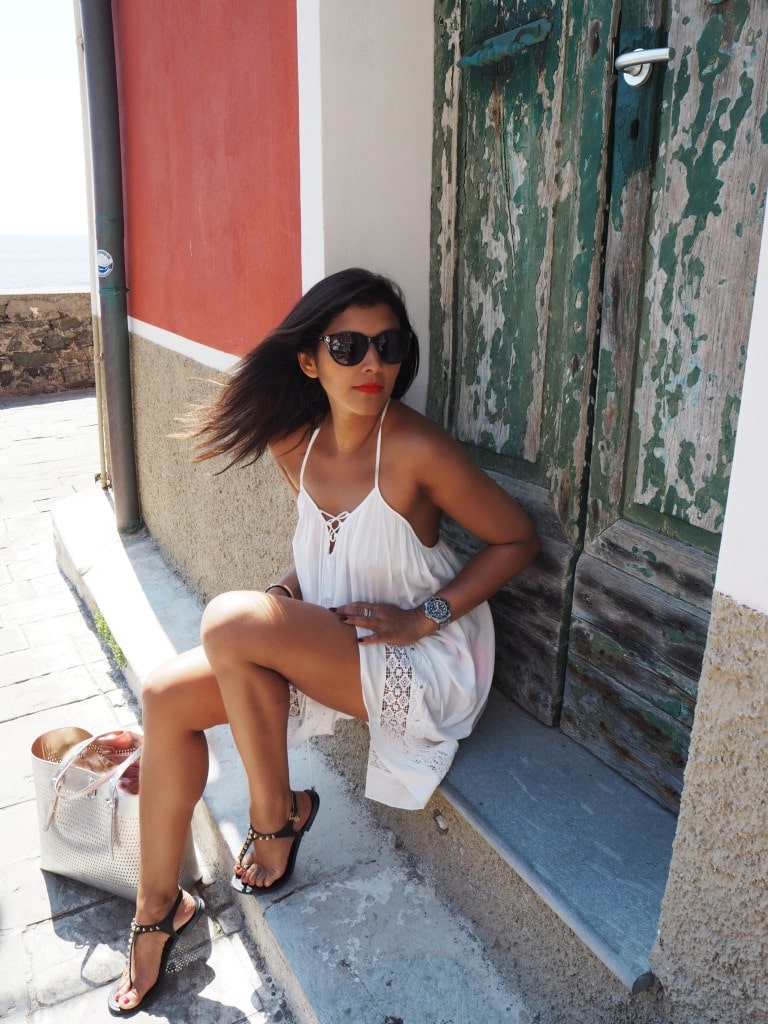 Bonnie wears white beach dress, sandals, silver tote bag and sunglasses all from Karen Millen Holiday Collection.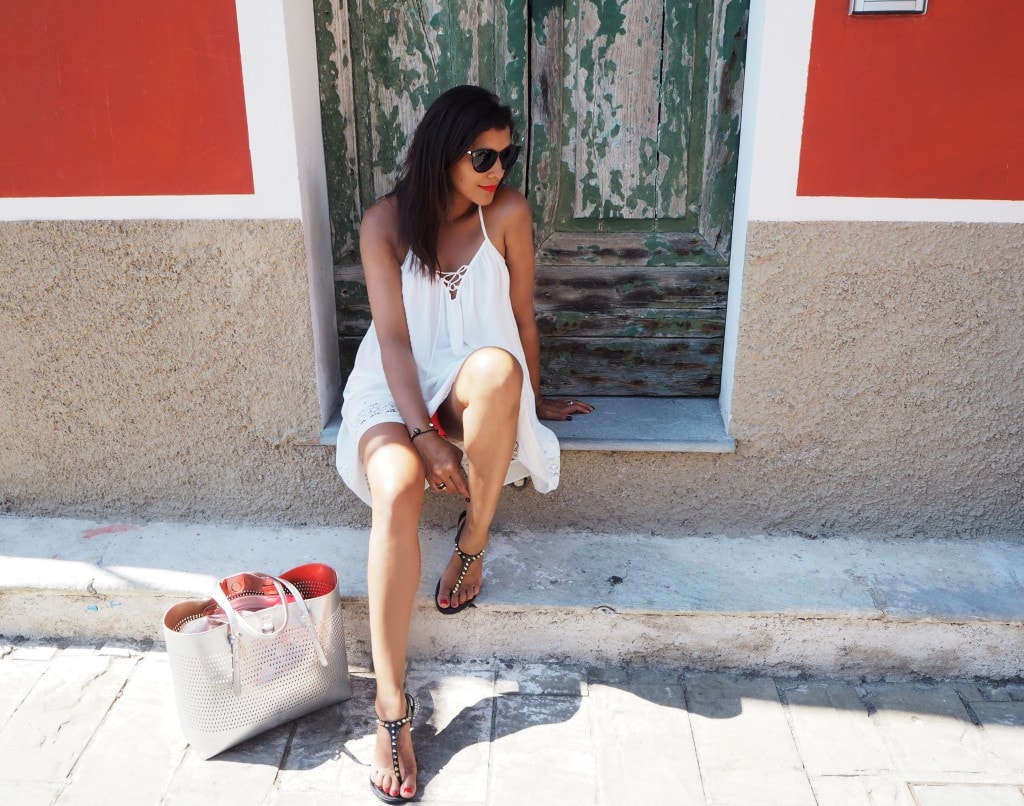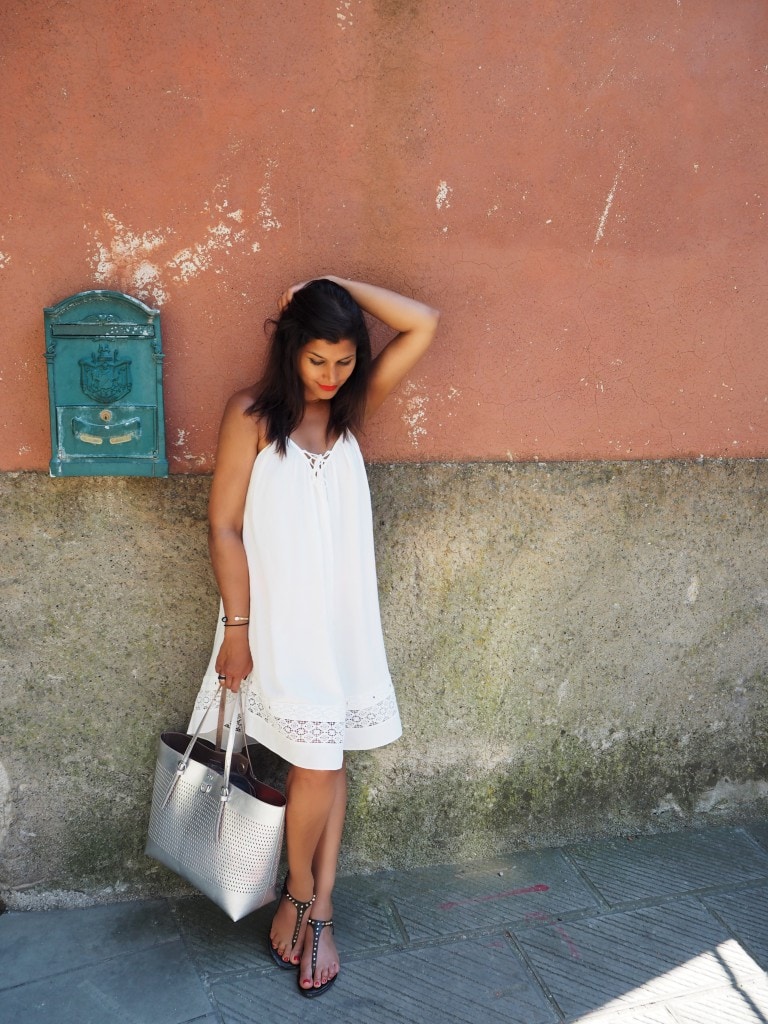 Where to stay?
The lovely guys at Secret Escapes booked me in to the rather fabulous design hotel, Principe Forte Dei Marmi. The exclusive Italian beach resort of Forte dei Marmi is very up market. Expect to see Ferraris and Lamborghinis a plenty lining the bouji seafront promenade, the beautifully awned shops are all high end designer boutiques and the expensive restaurants in town provide stools for your expensive handbags to sit on.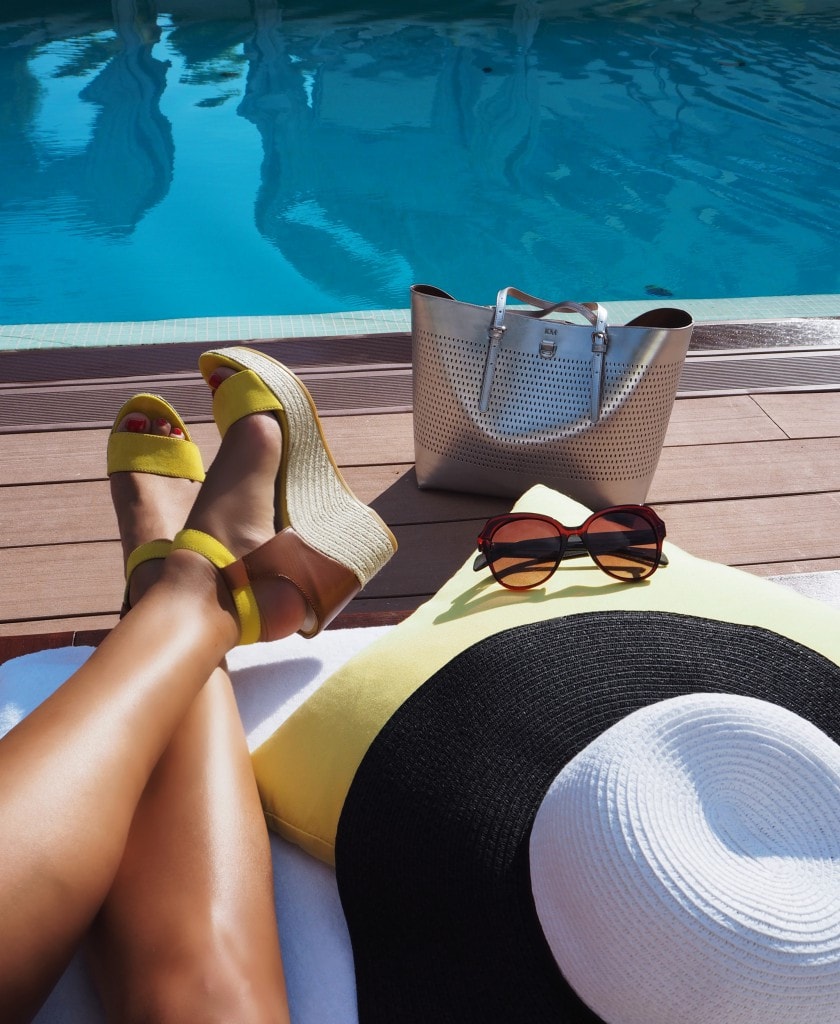 Silver tote bag, wide brim monochrome hat, oversized sunglasses and retro espadrille heels all by Karen Millen.

The hotel is a 28 bedroom boutique property (with 15 suites) overlooking the lush, green gardens at the back and sea views to the front. The midcentury, modern-luxe interiors are elegantly designed by the team behind the Bulgari hotels.
Head to the top floor for dinner at the two Michelin starred LuxLucis restaurant. Enjoy champagne and oysters with stunning views over the polished boulevards and sunlight dappled avenues of this very stylish little toy-town.

All the bedrooms adhere to the sleek minimal style, juxtaposing glass, dark woods and sumptuous soft furnishings eloquently.

The spa is fully equipped with walk through spa circuit including steam room, saunas and rain showers. Drop in to the treatment rooms for a blissful massage.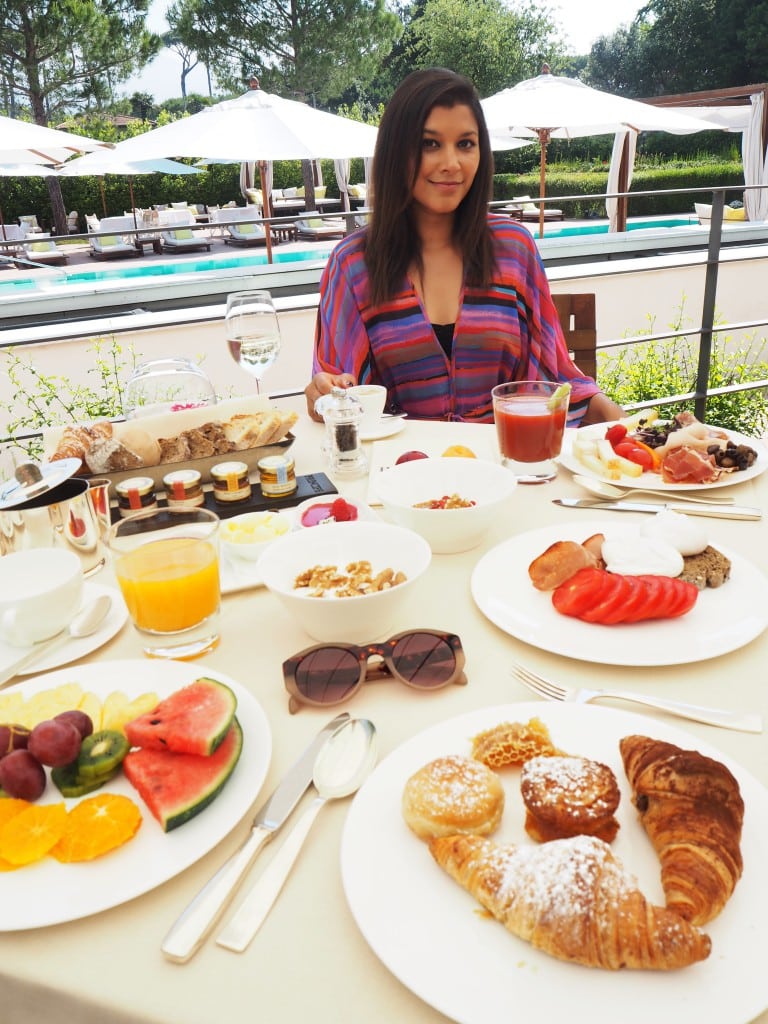 Breakfast goals at the pool side terrace.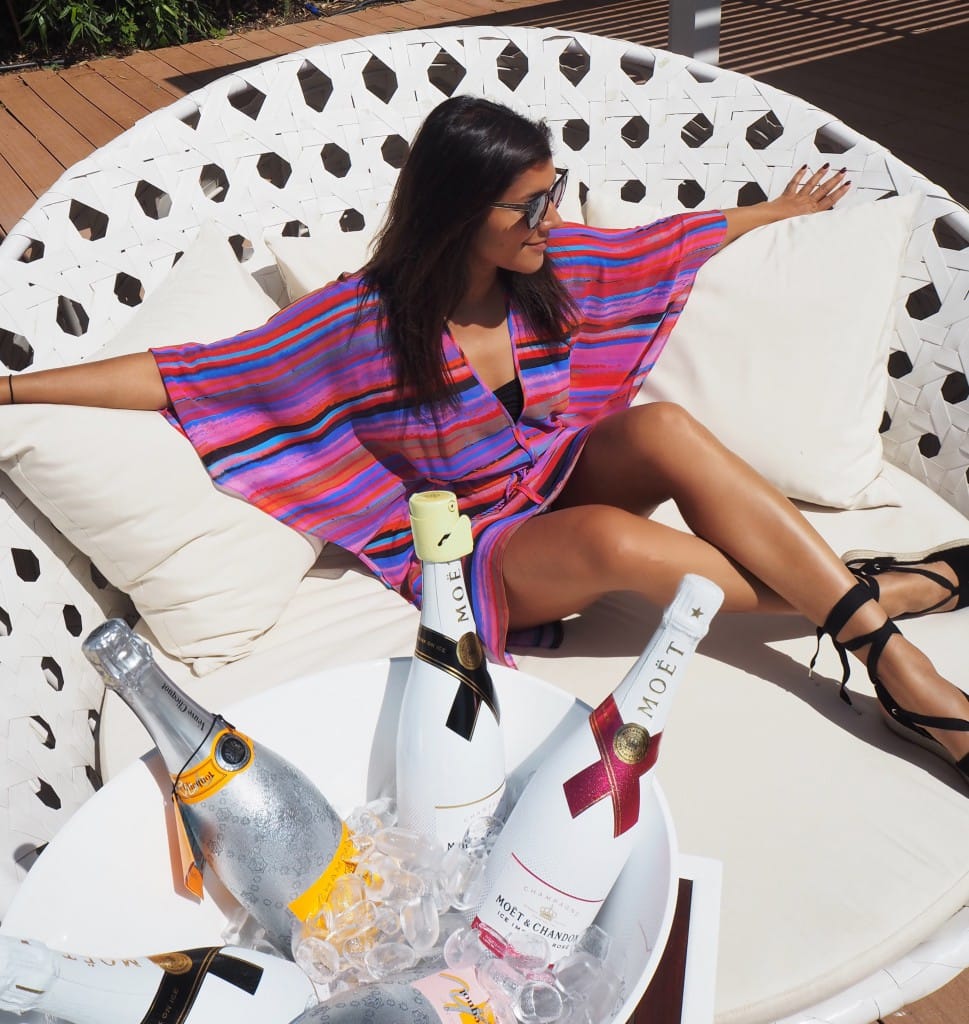 Always time for a spot of posing by the pool with champagne on stand by.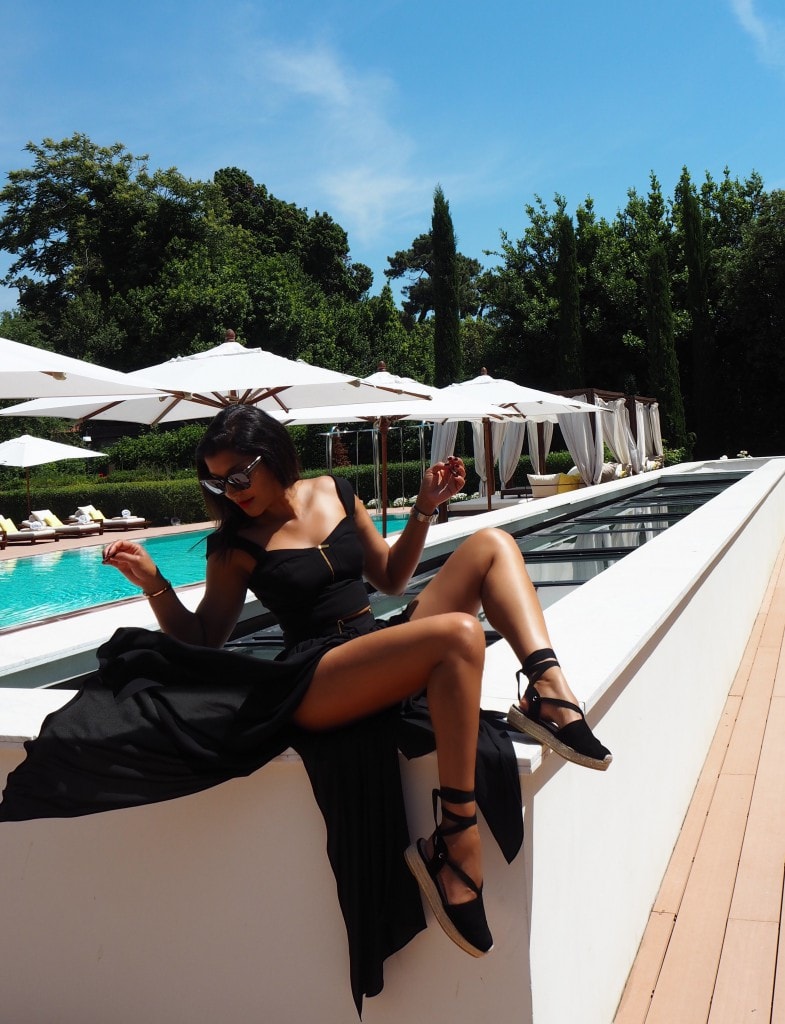 And more poolside posing wearing maxi skirt, crop top, espadrilles, silver clutch and sunglasses all from Karen Millen.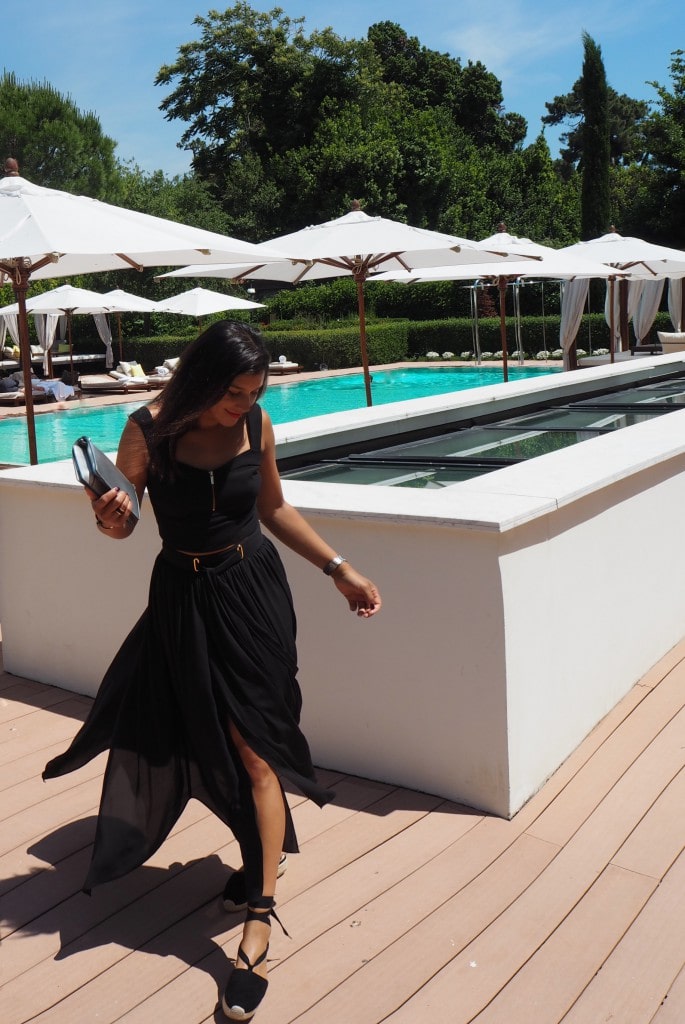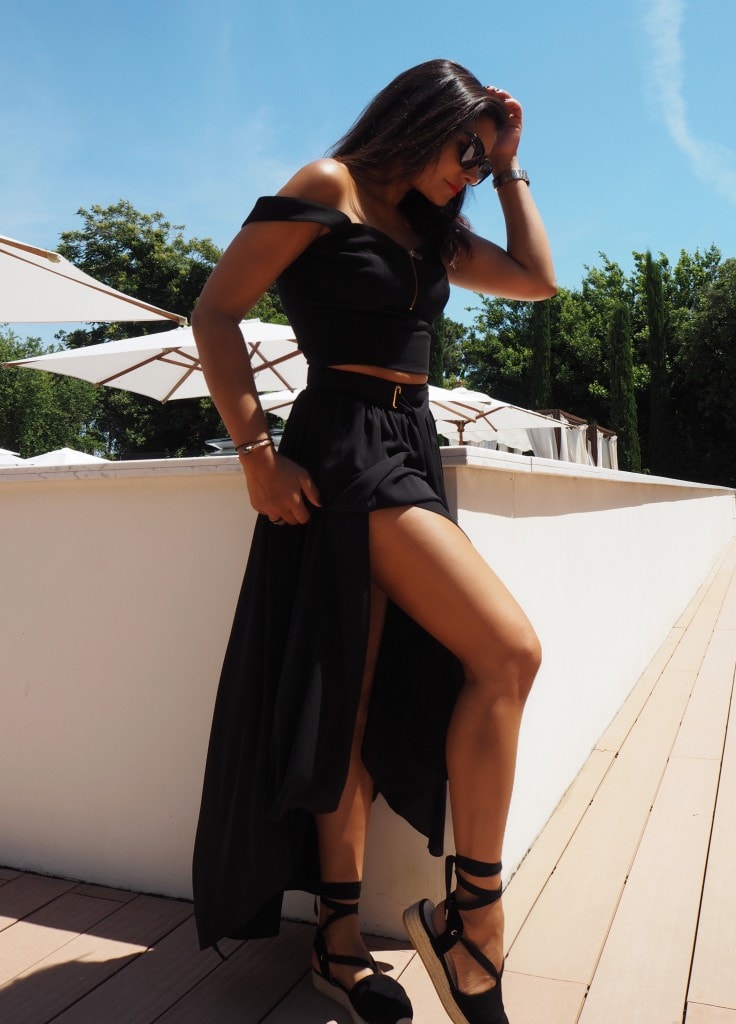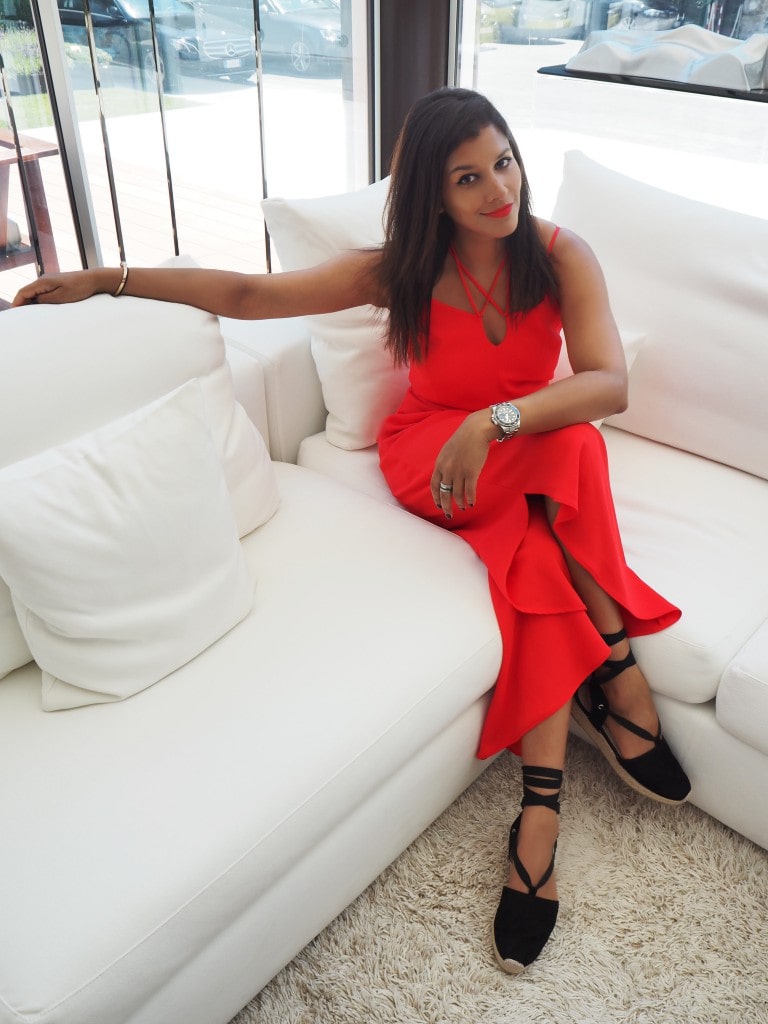 For the evening I opted for this show stopping red jumpsuit.
Red jumpsuit, black espadrilles and silver totes bag all from Karen Millen.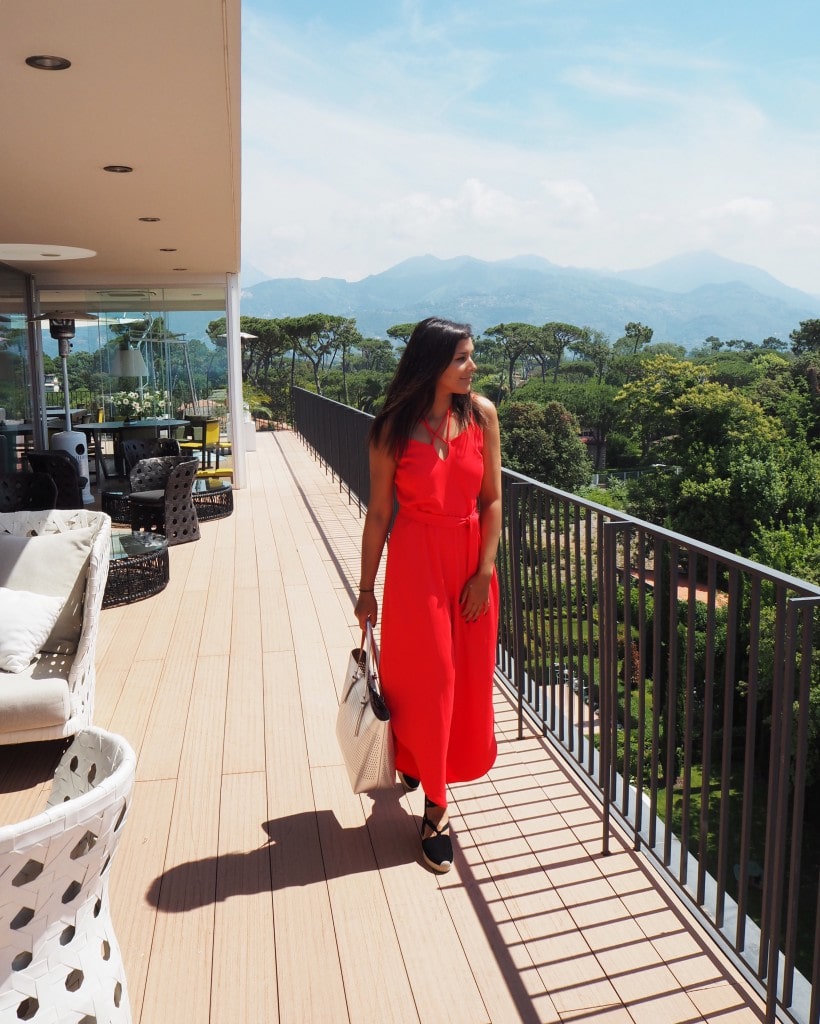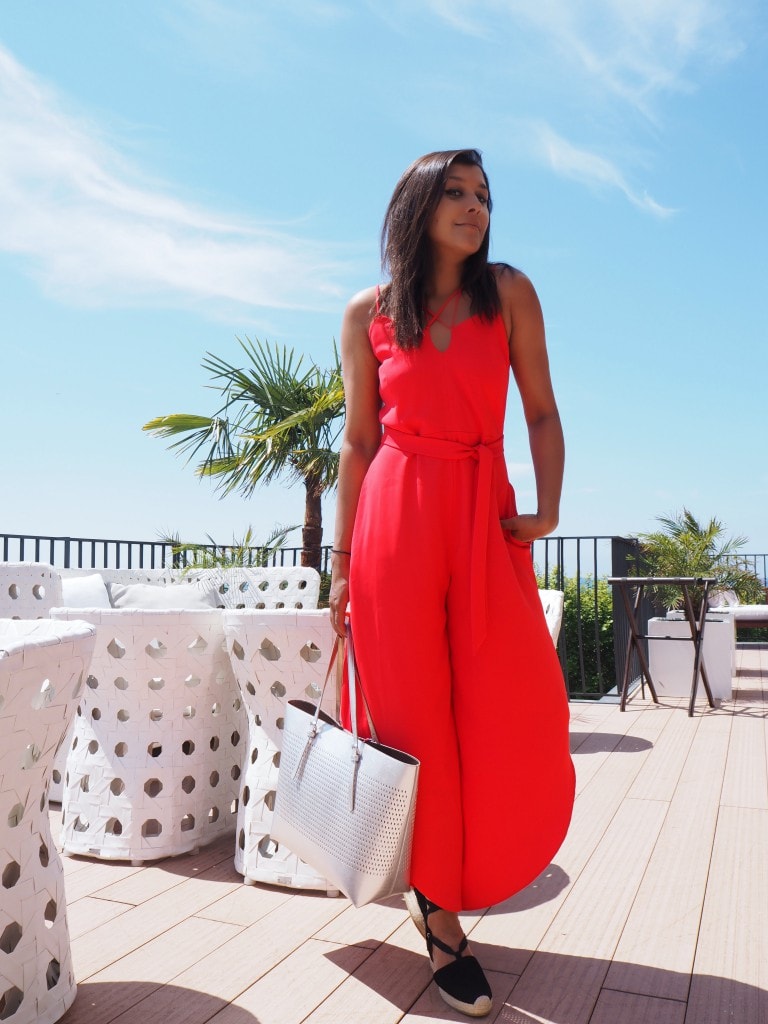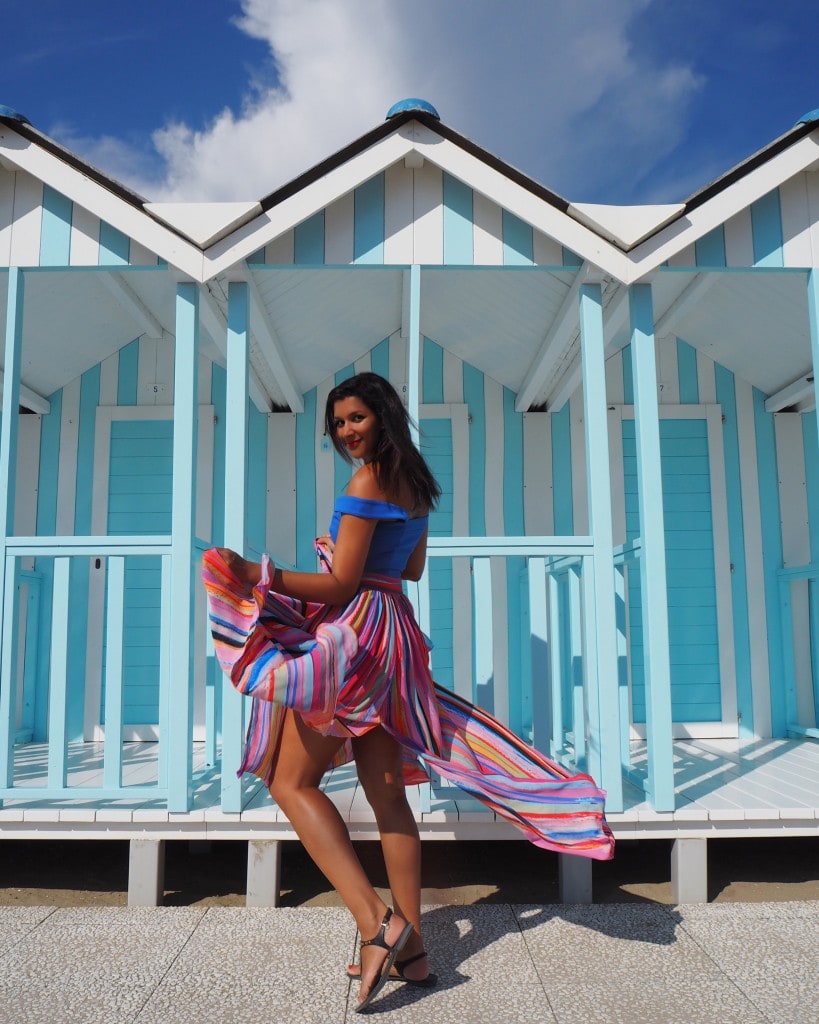 Gyp-sea lust!
Bonnie wears stripe gypsy skirt, blue cropped top and sandals all by Karen Millen.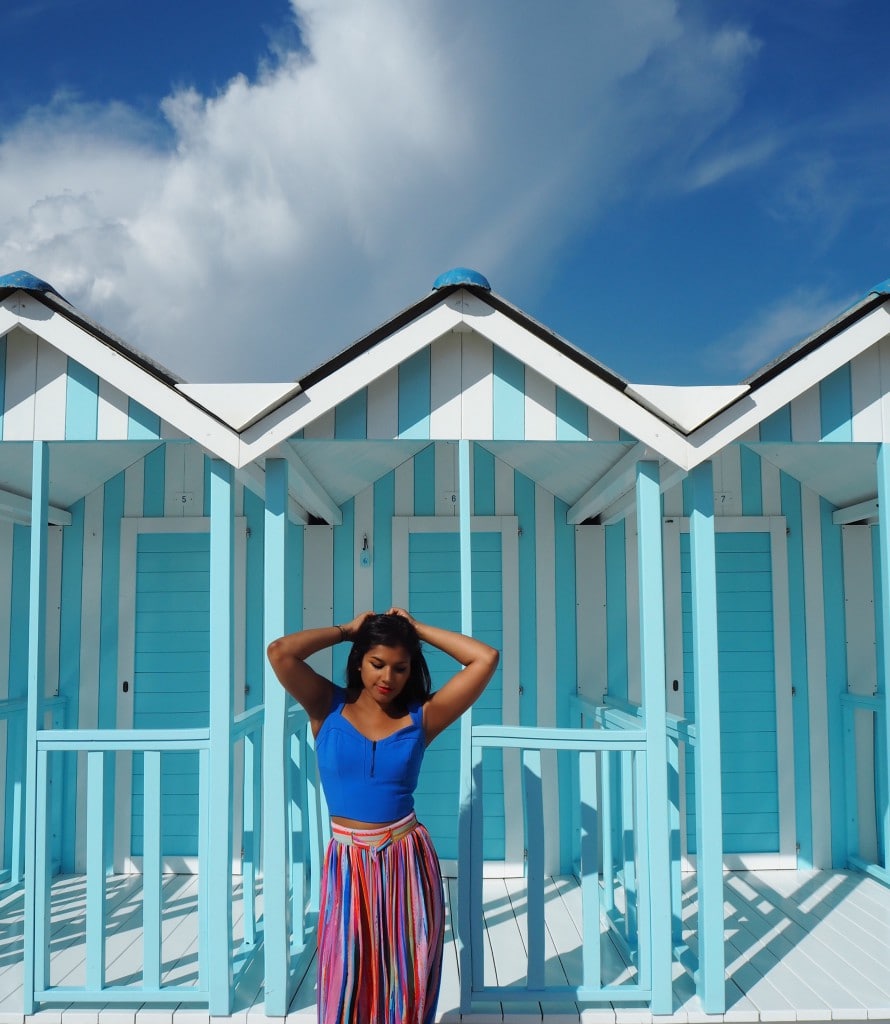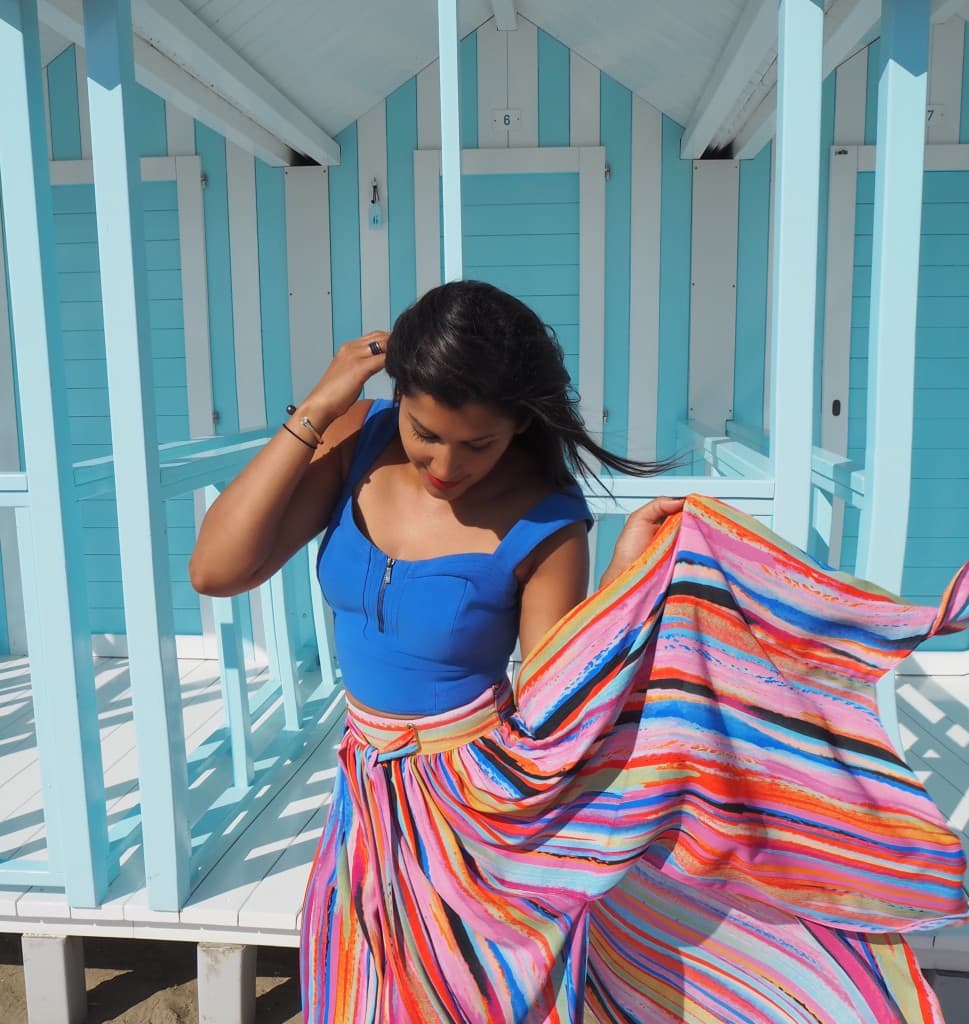 That's all from Italy for now. Arrivederci Cinque Terre.
Big thanks to Karen Millen and Secret Escapes for organising such a wonderful trip.
Next stop Ibiza! Bon Voyage xx