12 Packing Tips To Pack Like A Pro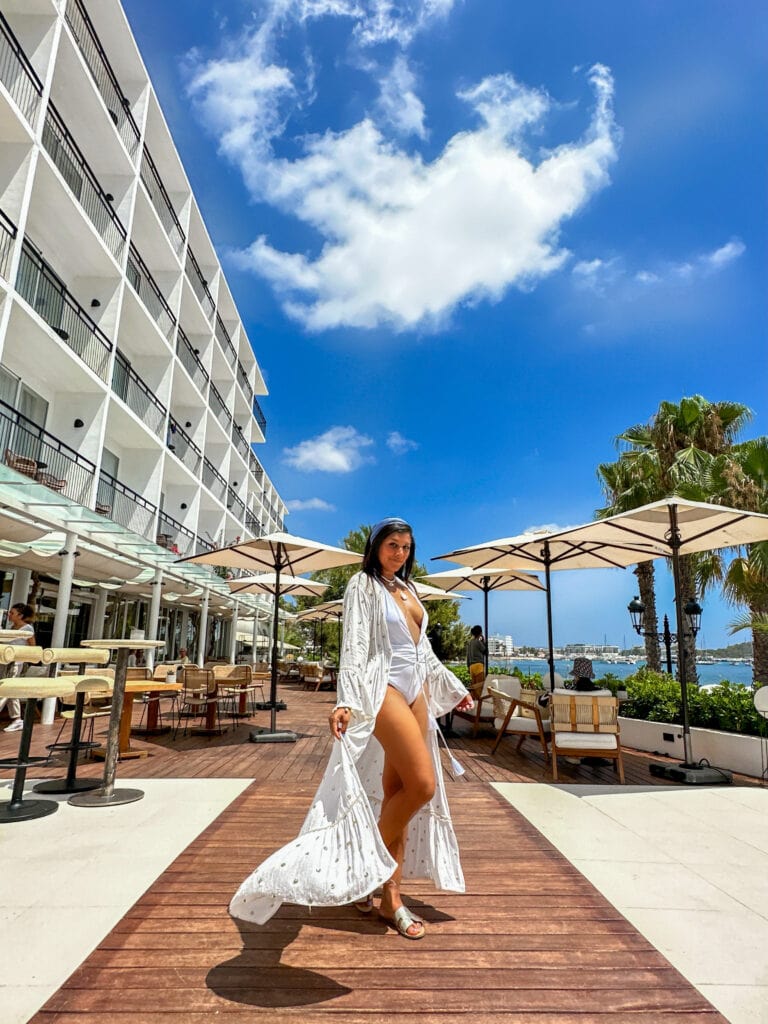 (AD) Being a travel blogger means I always have to look photo ready, even in tropical and humid climates. 
Over the past 10 years of being a content creator and 15 years of being a fashion editor, I've picked up a few packing hacks and tricks of the trade along the way. Keep reading to find out how to pack as light as possible and travel stress-free.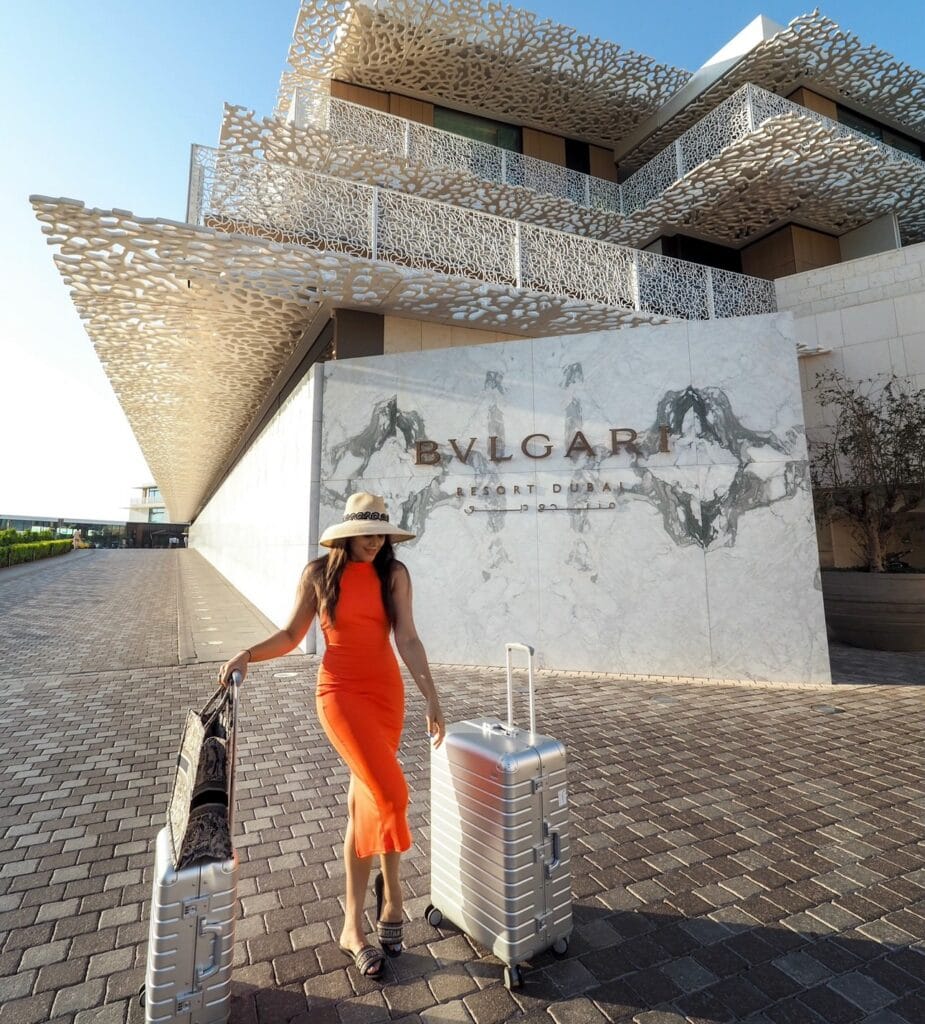 12 Packing Tips to Pack Like a Pro 
Travel Beauty Tips
Doing makeup in hot temperatures is really tricky. This is because sometimes, as soon as you've done your makeup, it melts off in the heat or in the pool. But I have a few go-to products which I never travel without.
Here are my top 3 travel beauty essentials to make sure you look great in the sun ☀️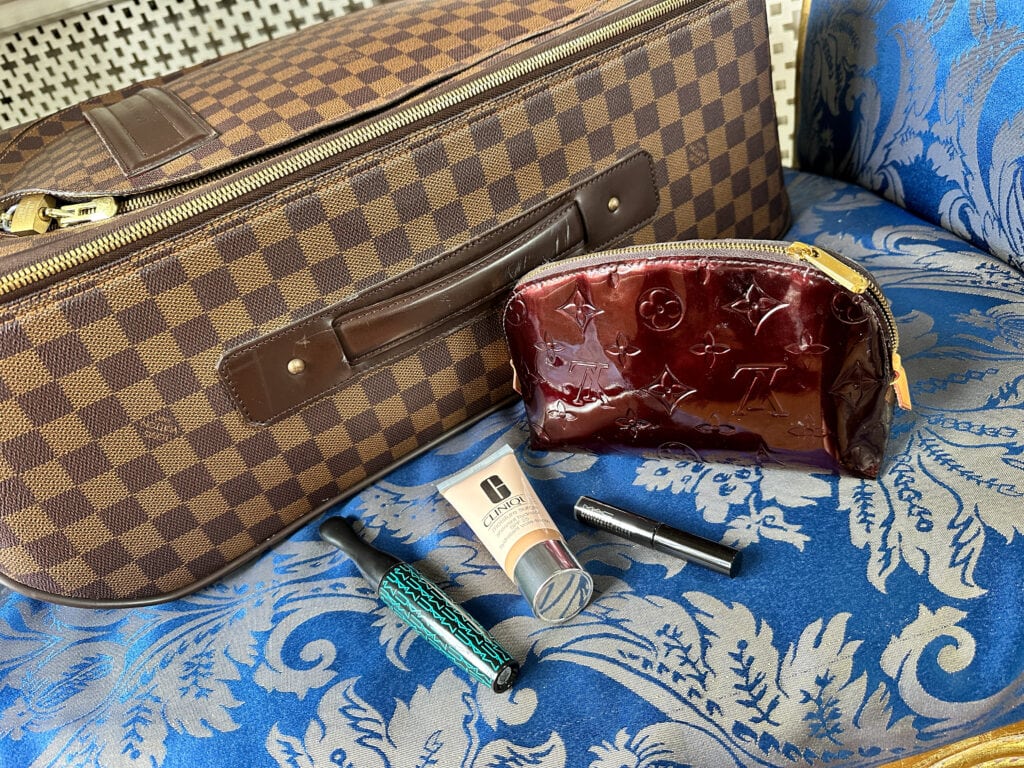 Rather than using heavy sunscreen and pore blocking foundation on my face, I opt for an SPF Foundation such as Clinique Moisture Surge™ Sheertint Hydrator with SPF 25. The tint in the moisturiser makes my skin look even and flawless.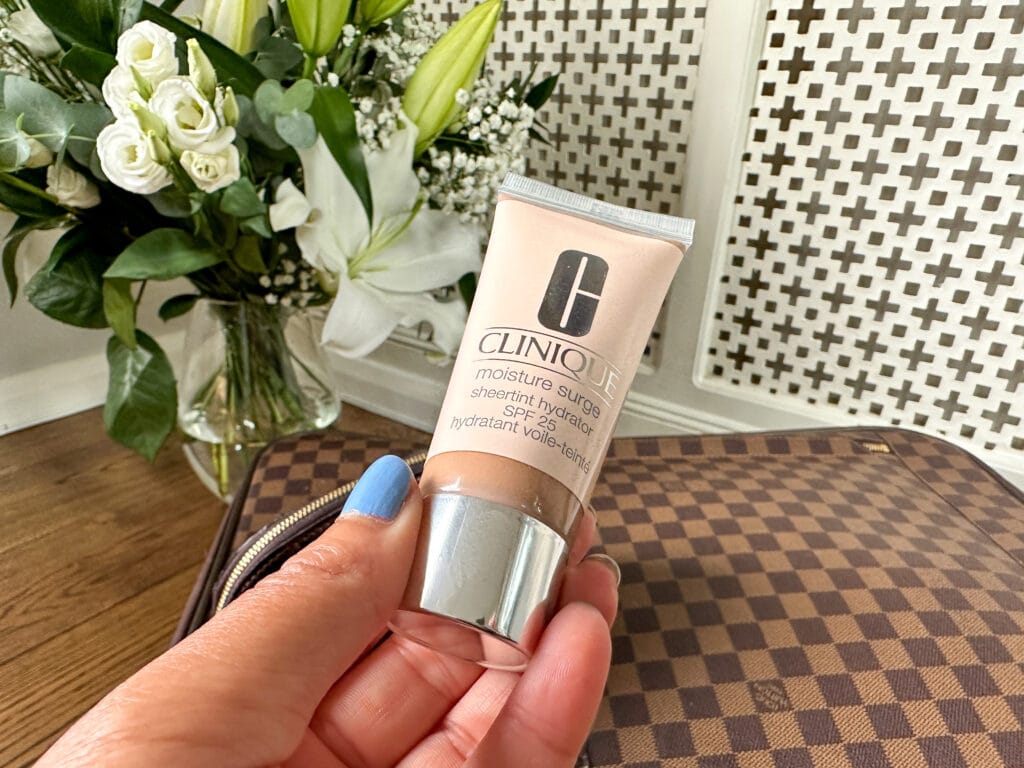 I love an eye flick, but I also love swimming, so a waterproof eyeliner is an essential. My go-to eyeliner is MAC Liquidlast 24-Hour waterproof eye liner.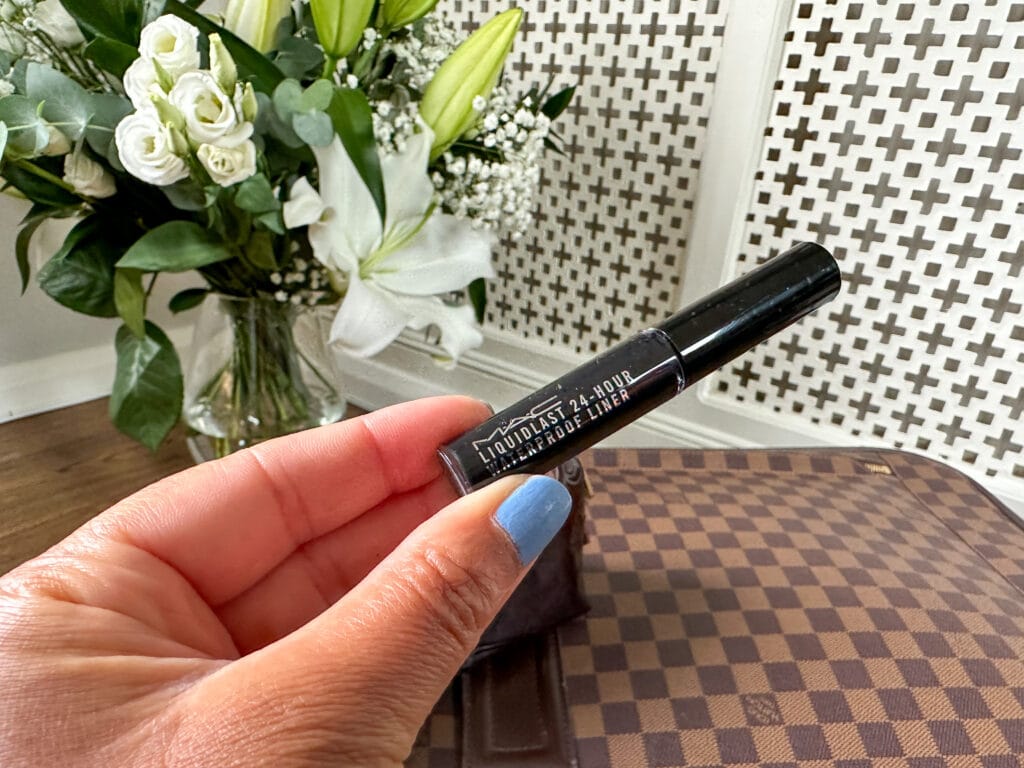 And for perfect summer lashes, I choose a waterproof mascara that doesn't make your eyes go panda in the heat. I love MAC In Extreme Dimension Waterproof Mascara.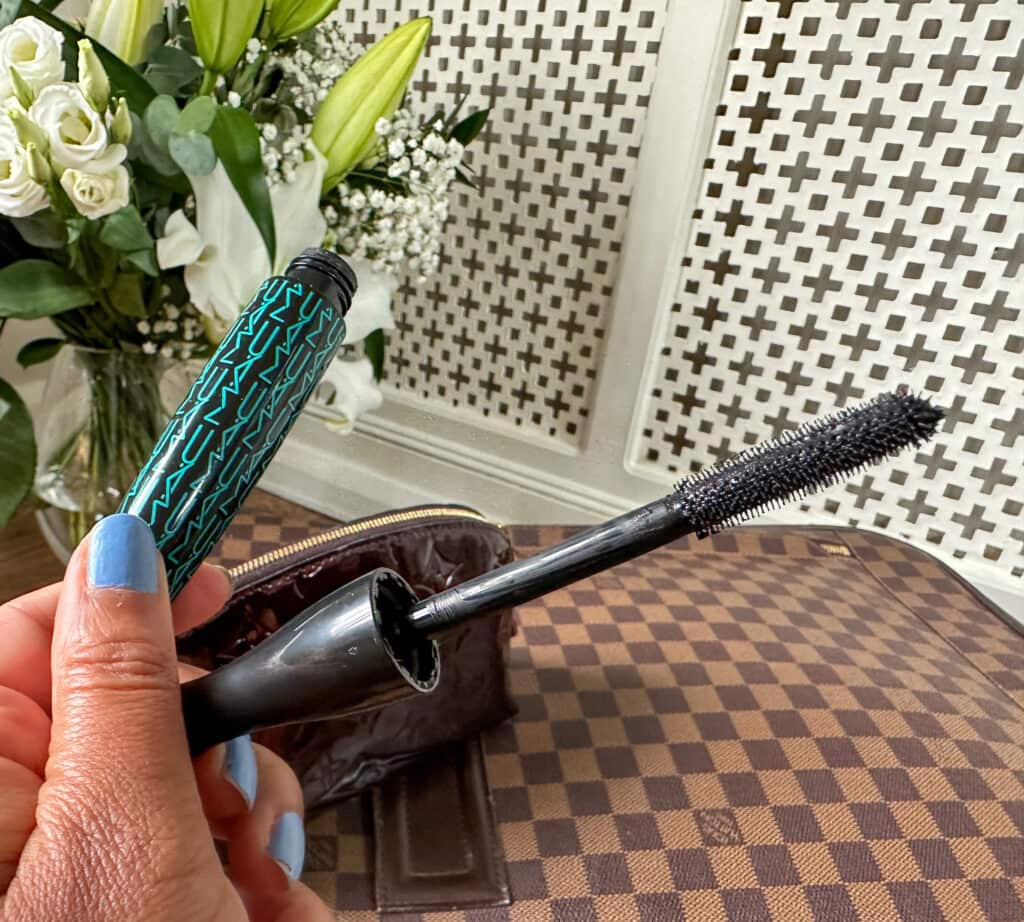 A good spray on sun lotion like Garnier Ambre Solaire SPF 30 Invisible Protect Mist Spray 200ml is a must if you're travelling solo and need to do your back, want to top up your protection while you're out and about, and also to avoid messy sand & cream exfoliation situations!
Did you know that Boots offers Airport Click & Collect after security in 15 UK airports, where you can purchase full-sized products over 100ml online?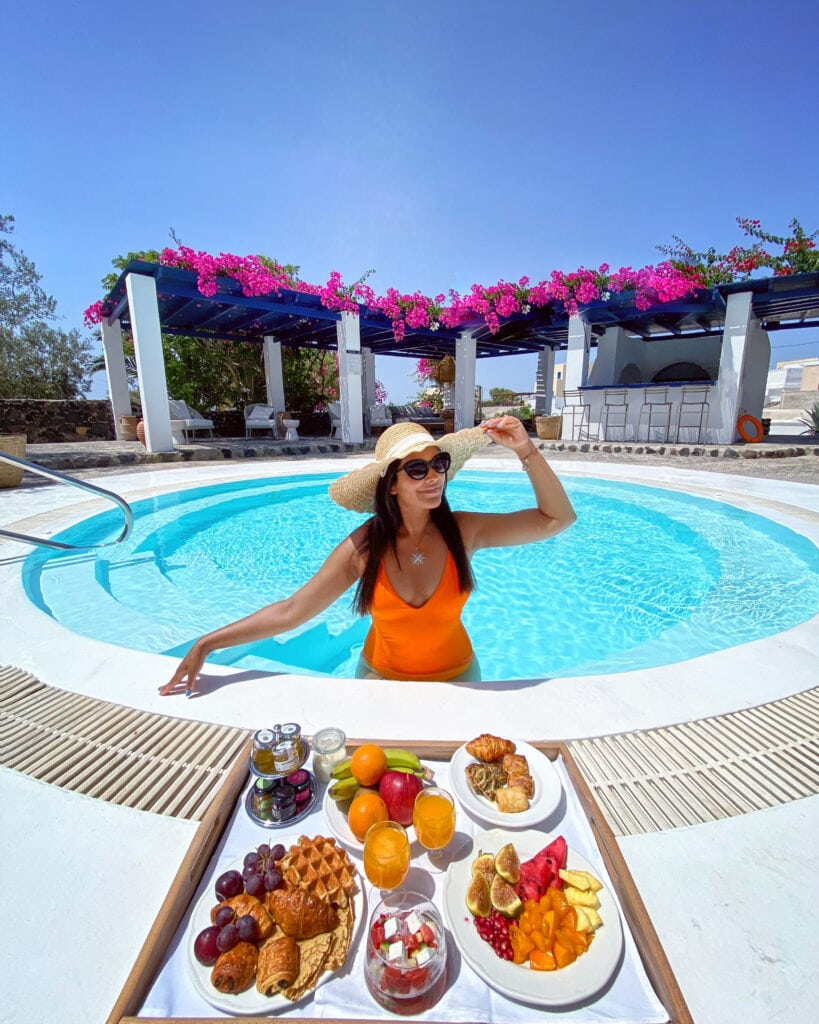 A scarf / sarong is your best travel buddy.
This humble piece of square fabric is such a versatile travel accessory. It works in so many situations, from a blanket on the flight, a cover up on the beach, a beach towel, something to sit on, a turban, and simply a chic neck accessory.
Pack like a stylist.
Hang multiple pieces of clothing onto hangers and lay them directly into your suitcase with a fold in the middle. Not only does this fit in the case really well, it also means less creases. Once you arrive at your hotel you can hang your outfits straight into the wardrobe, meaning you spend less time unpacking, looking for lost items and more time having fun.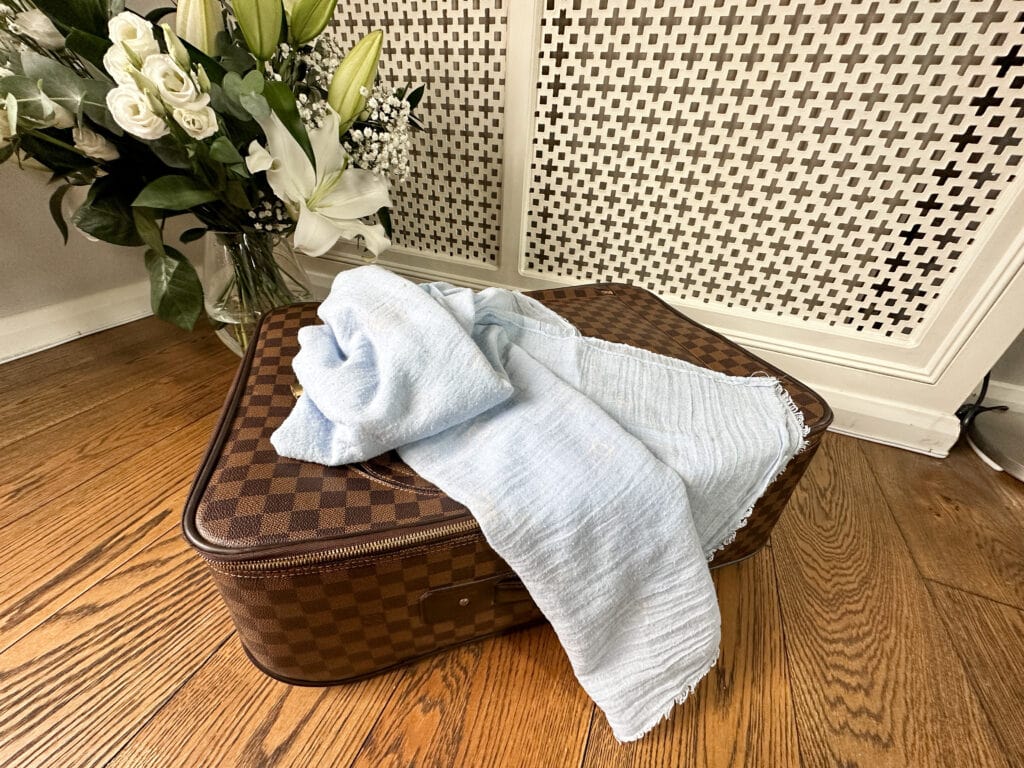 Shower Ironing
Packing natural, light-weight fabrics like silk and cotton is great. Not only is it better for your skin and sweat, you can get rid of creases by hanging the garments, on a hanger, in your steamy shower room for a few minutes.
Heavy Load
If you have a hard wheelie case, to stop items getting crushed, always pack heavier items like shoes and beauty bottles at the wheel end of your case.
Compartmentalise your life
Packing cubes are amazing when it comes to being organised and finding your products easily at your destination. I definitely recommend separators or packing cubes for your beauty products, medicine and electronics.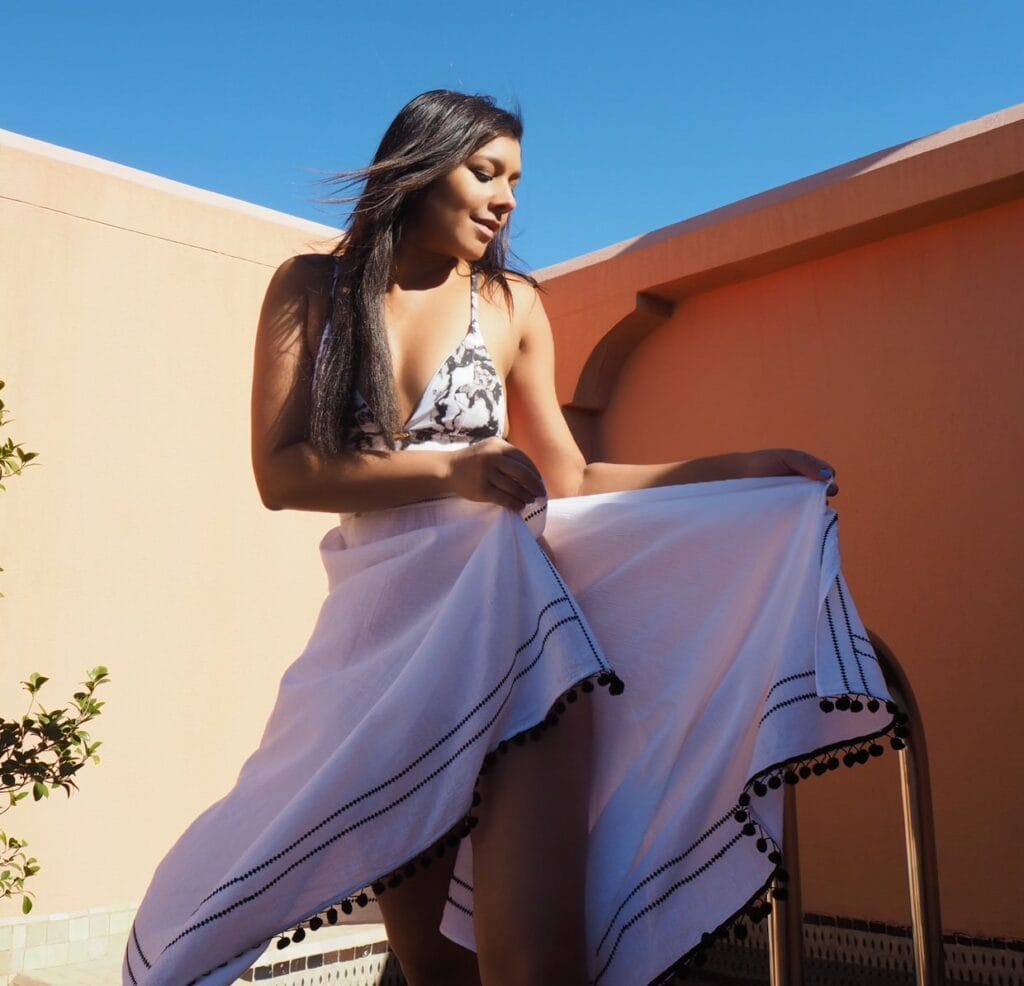 Pack extra plastic bags for shoes and wet swimwear. There's nothing worse than
throwing wet swimsuits into your case.
Take a universal travel adapter with usb or lighting phone port so you can use the plug socket for other devices.
I hope you enjoyed my little blog on '12 Packing Tips To Pack Like A Pro.'
If you did, or if you'd like to share your packing tips, please let me know by leaving a little comment below.
Bon voyage xx