The Most Stylish Destinations for Luxury Ski Getaways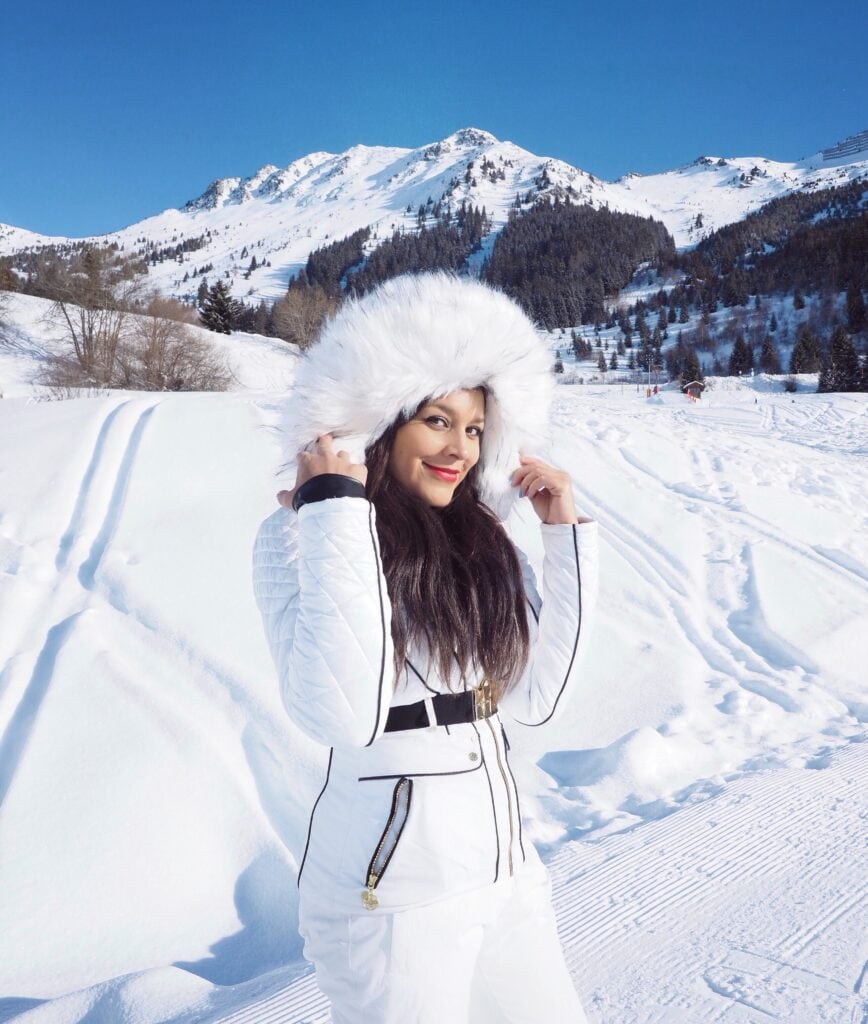 The Most Stylish Destinations for Luxury Ski Getaways 
Whether you're celebrating a special occasion or simply looking to splurge on luxury while skiing in the mountains, you'll find numerous upmarket resorts that can provide a memorable ski luxury getaway.
These destinations offer upscale accommodation and five-star experiences guaranteed to leave you with long-lasting memories. Are you ready to book that dream ski holiday? Keep reading for the most stylish destinations for luxury ski getaways.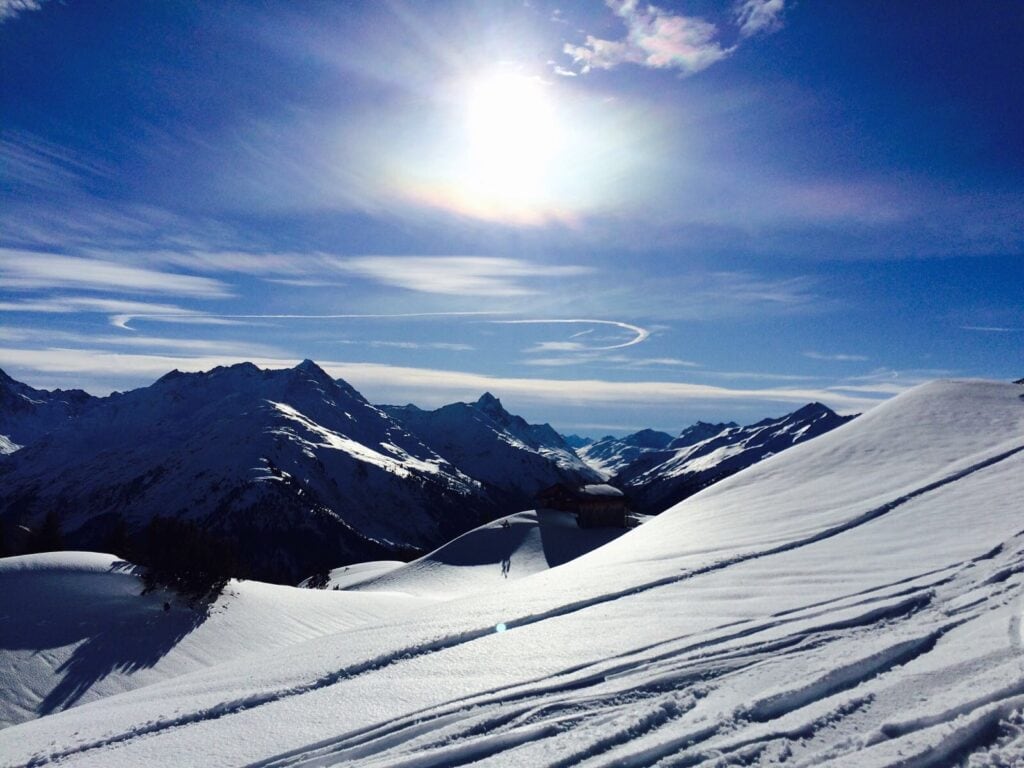 Val d'Isere, France
With its unparalleled snow record, a vast network of slopes, and a relaxed village atmosphere, Val d'Isere is the perfect destination for a luxury ski getaway. It has lots to offer for all levels of skiers but is best suited for advanced intermediates and experts. 
Val d'Isere lies east of Savoie in the northern French Alps, near the border with Italy. It spreads along a remote valley that becomes a dead end in winter due to the seasonal closure of Col d'Iséran. Val d'Isere has numerous distinct villages, including the picturesque La Daille and the rustic hamlet of Le Fornet. Both have access to a ski area. Between them is the main resort of Val d'Isere.
Val d'Isere shares 300km of pistes with the neighbouring Tignes, spread over a vast area known as the L'Espace Killy. The ski area of Val d'Isere is about 150 km, featuring three distinct sectors. Two of these, the Bellevarde and Solaise, are accessible directly from the town centre. You can also access Bellevarde from the hamlet of La Daille with direct connections to Tignes.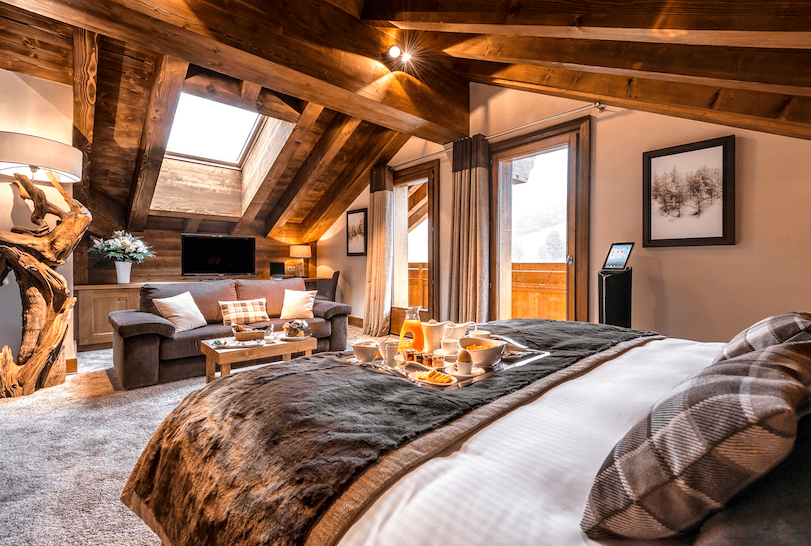 St Anton, Austria
St Anton-am-Arlberg is one of the top destinations for a European luxury ski getaway, you can also find some excellent trips here when booking with SNO. Great for those seeking an exciting adventure. With impressive snow conditions, challenging slopes, majestic towering peaks, and legendary Après ski experience, St Anton has become Austria's most visited winter destination. Luring free-spending skiers looking to experience an exciting ski holiday. 
One of St Anton's biggest draws is its steady snow record and diverse and spacious ski area. It boasts 190 miles of pistes and over 120 miles of off-piste terrains. Most of St Anton's terrain lies on the north of the valley. The stunning Schindler and Valluga peaks dominate the east.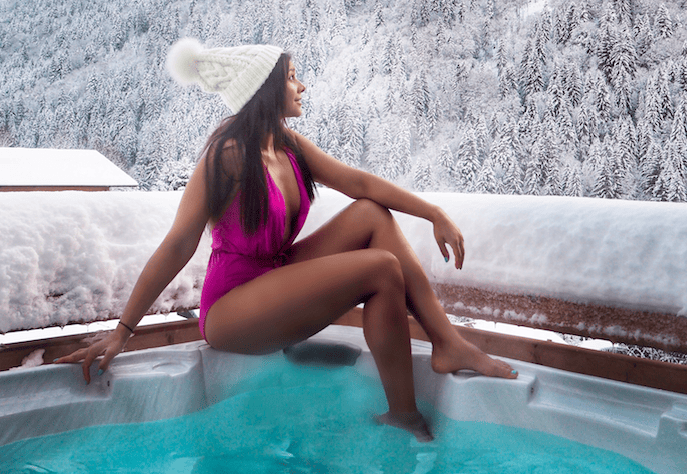 St Anton is best suited for advanced skiers and snowboarders. Most of St Anton's blue pistes are reds. If you are a proven ski run veteran, choose the steep slopes beneath the Valluga summit. Even though St Anton has one of the world's most technologically advanced lift systems, including gondolas that can carry 24 persons, long queues can be an issue. If you want to avoid the crowd, come here during off-peak periods, such as early December or mid-April.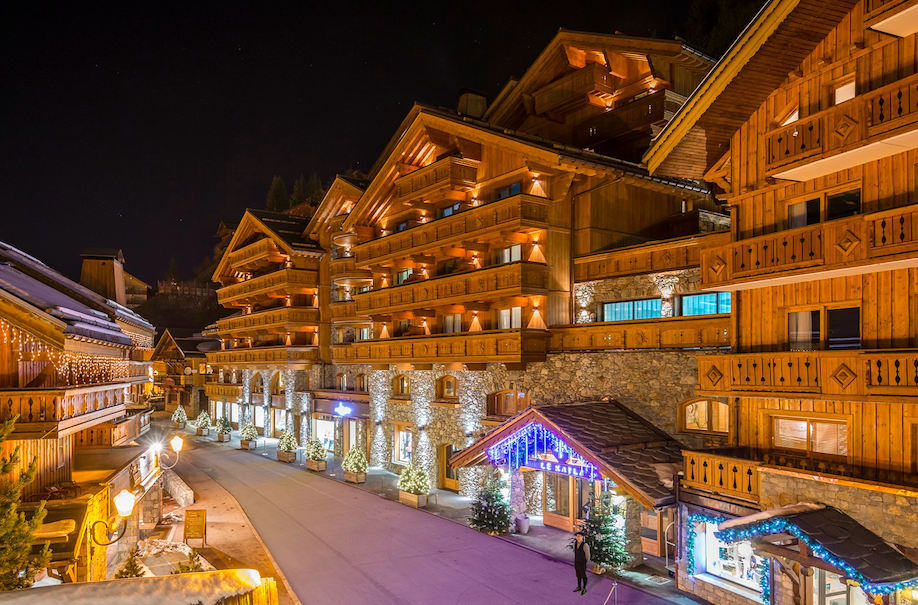 Whistler, Canada
Constantly expanding and evolving, Canada's twin mountains of Whistler and Blackcomb have a whopping 200 trails, offering something for all. In addition, they have 16 valleys and three glaciers, making it a haven for keen skiers and snowboarders. 
One of Whistler's biggest draws is its stunning location between the West Coast Wilderness and the Coast Mountains. Home to luxury accommodations surrounded by majestic mountain peaks, making it one of the most stylish destinations for ski getaways. Another thing that draws many skiers to Whistler is its long ski season. While many ski resorts struggle to operate before late December, Whistler enjoys the highest snowfall as early as November!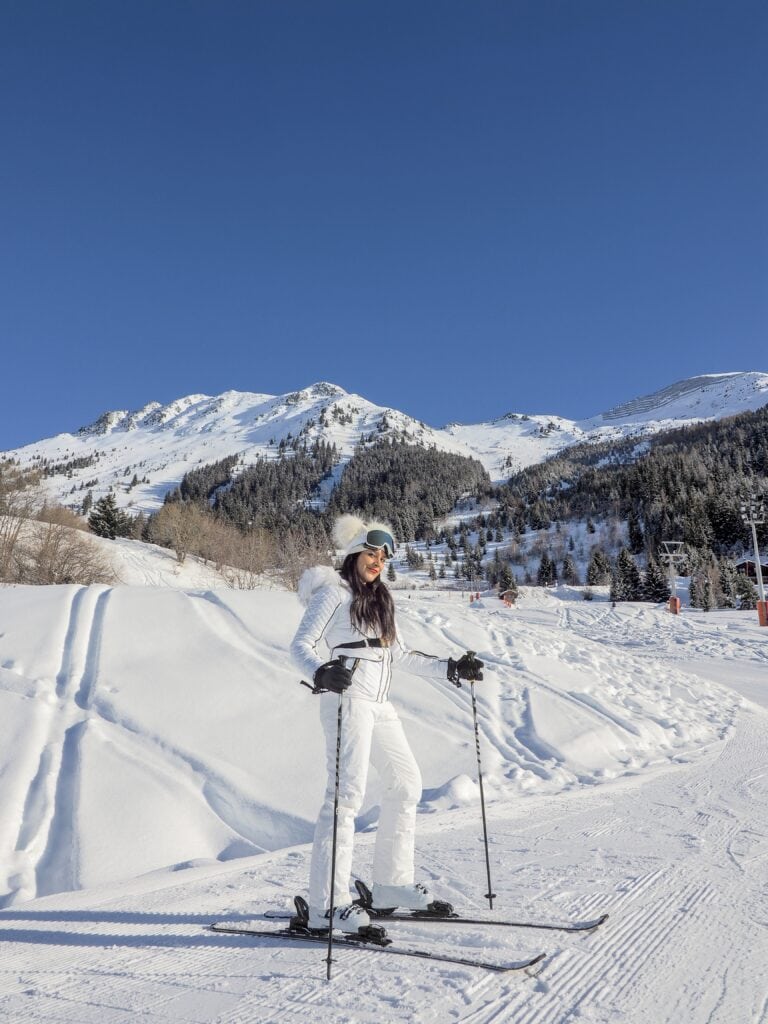 Although skiing and snowboarding are the top activities in Whistler, it also offers numerous off-piste sports, from bobsleighing, snowshoeing, snowmobiling, and bungee jumping! The outdoors is a way of life in Whistler. So, even if you're not a winter sports fan, you'll find plenty to keep yourself entertained!
The vibrant food scene is another reason Whistler is becoming a favourite among luxury ski holidaymakers. You'll find everything here – from finger foods to après scenes consisting of fondue and wine. Whistler is also home to many restaurants adopting a farm-to-fork approach, where they source their food as locally as possible.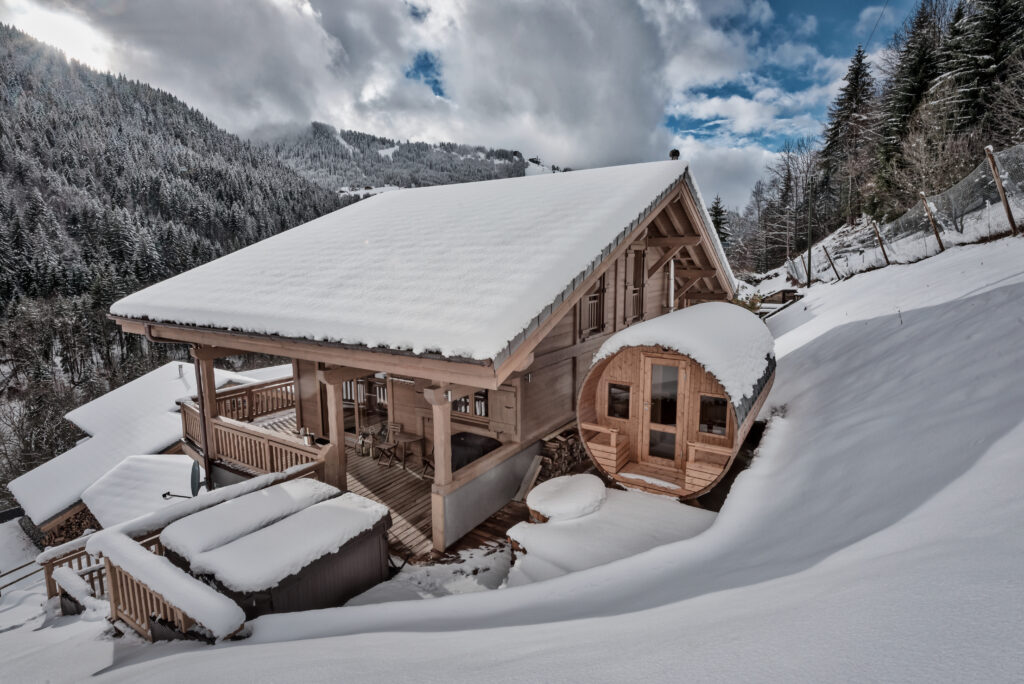 Davos, Switzerland
Dubbed the "cradle of skiing in Switzerland," Davos is an ideal destination for those pursuing luxury hotels alongside a ski holiday. It's spread across six separate ski areas deep into the Canton of Grisons, a region of five mountains. Each has distinctive terrain, lifts, and aspects, which means you can expect a grand voyage of discovery each day. 
Davos Klosters sits in the heart of the Swiss Alps, a mecca for avid skiers and snowboarders. Aside from offering an extraordinarily high-alpine skiing experience, the region has a wide selection of lifts and slopes and boasts a long skiing season from November until mid-April.
Every skier or snowboarder can find a suitable ski resort in Davos to satisfy their taste. Aside from having five unique mountains, it offers over 2,000 metres of peak experiences, fun ski runs, and excellent restaurants. The perfectly groomed slopes of the five resorts have a total distance of 251 km, spread across 80 different runs. Whether black, red, or blue, Davos is sure to offer something for all levels of skiers.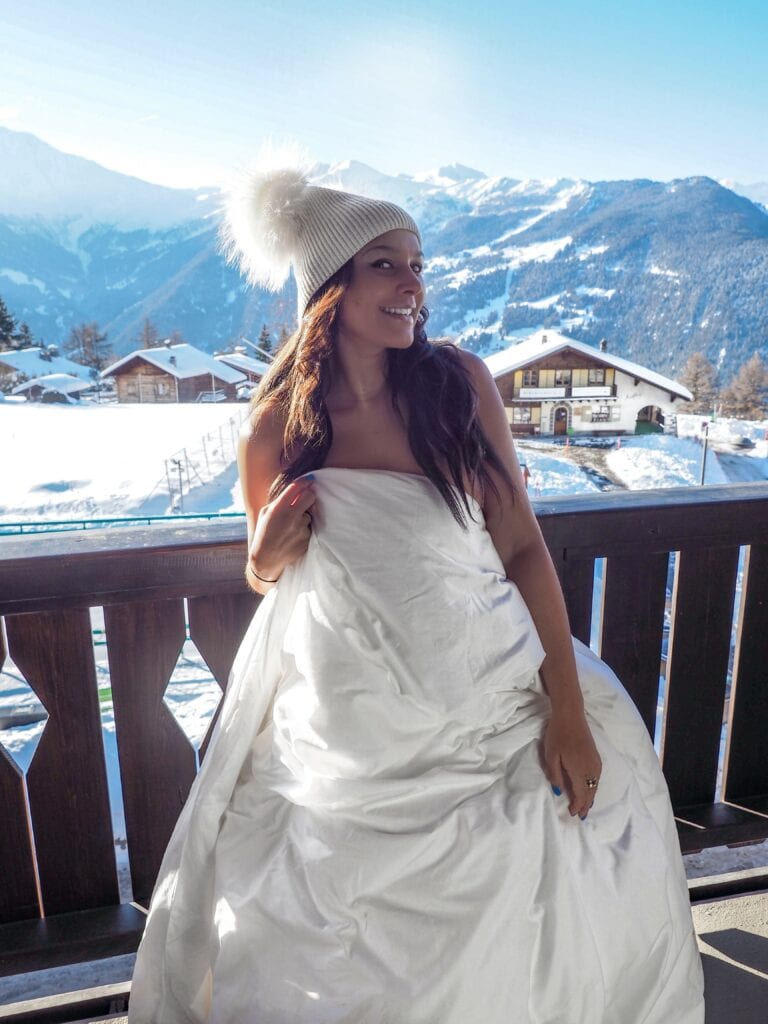 Beaver Creek, United States
If you want to experience world-class skiing with all the luxury amenities, head to Beaver Creek in Colorado. It's an easy 15-minute drive from Vail and offers exceptional skiing, home to the astonishing Birds of Prey downhill course that hosts the Xfinity Birds of Prey Audi FIS Ski World Cup.
Beaver Creek's 1,800 ski terrains boast a 3,340-foot vertical drop, offering something for all levels. However, Beaver Creek is considered intermediate, with most of its runs being mid-level terrains.
Newbie skiers should check out Bachelor Gulch for its beginner trails with a view at the top of the Bachelor Gulch Express Lift. The Elkhorn Lift is also worth checking out, serving Maverick and Lamplighter. You can wind down to Beaver Creek Landing from here and ride the Riverfront Express Gondola towards Avon Town.
Intermediate skiers can take the Larkspur Express Lift towards Coyote Glade near Bachelor Gulch. Here, you can enjoy open and spacious terrain with incredible views. Meanwhile, advanced intermediate skiers will find challenges off the Centennial Express Lift.