Luxury Guide to Travelling Antarctica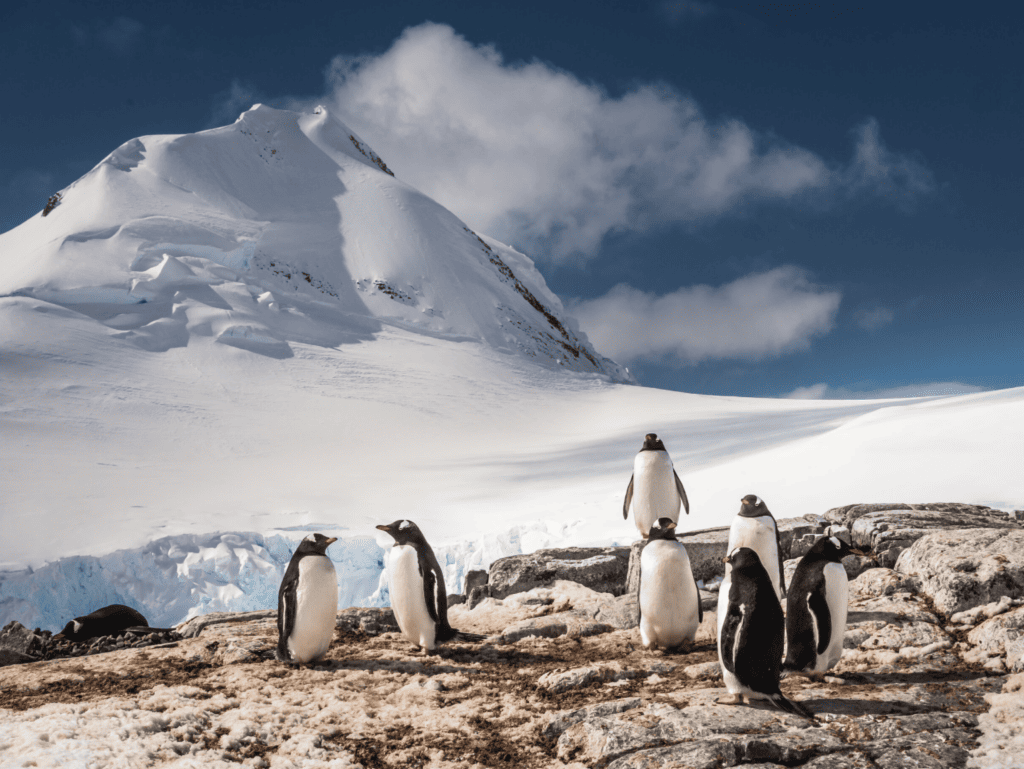 Travelling to Antarctica is like entering an otherworldly realm. Towering, jagged peaks wrapped in ice and snow paint a majestic backdrop against the frozen plains. The sun's soft glow reflects on the countless ice shelves which make up the landscape, casting an ethereal light across this untouched canvas. 
As well as Antarcticas's breathtaking beauty, it's also a sanctuary for unique wildlife. Penguins dance on the icy shores, seals bask under the sun, and mighty whales breach the vast waters. The opportunity to witness these creatures thriving in their natural habitat is unparalleled in this unspoiled environment.
What sets Antarctica apart is its natural wonders and the exclusive and adventurous journey to get here. The isolation, the pristine environment, and the challenging voyage across the Drake Passage all contribute to the sense of adventure. Making any exploration of this continent an unforgettable, once-in-a-lifetime experience.
If you're tempted to embark on a journey to this icy wonderland, this guide offers advice on the best, most luxurious ways to experience Antarctica. From Luxury cruises to unforgettable basecamp experiences, we'll what you need to know and expect from a luxury travel experience in Antarctica.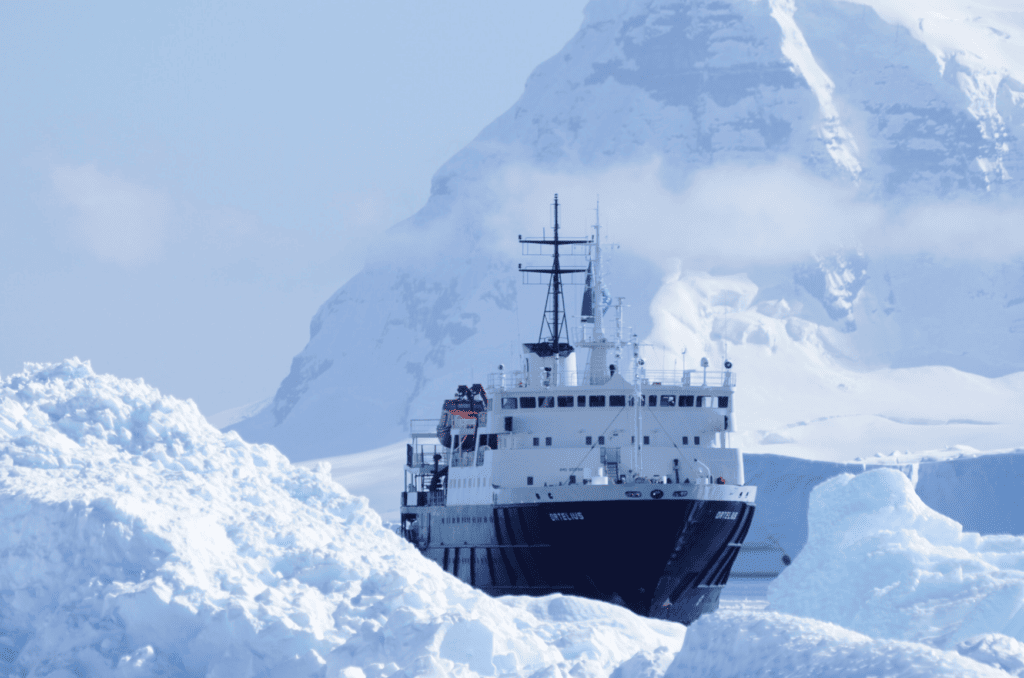 What to Expect from Luxury Travel in Antarctica / Understanding Luxury Travel in Antarctica 
Travelling in Antarctica redefines luxury against the backdrop of one of the world's most isolated and pristine environments. It provides a harmonious blend of exclusivity, comfort, and unmatched experiences amongst an icy wonderland.
Luxury accommodations in Antarctica often come in the form of high-end expedition ships or exclusive basecamps. Designed to offer comfort amidst the extreme environment, featuring spacious cabins or luxurious tents, equipped with amenities you'd expect in a 5 star hotel.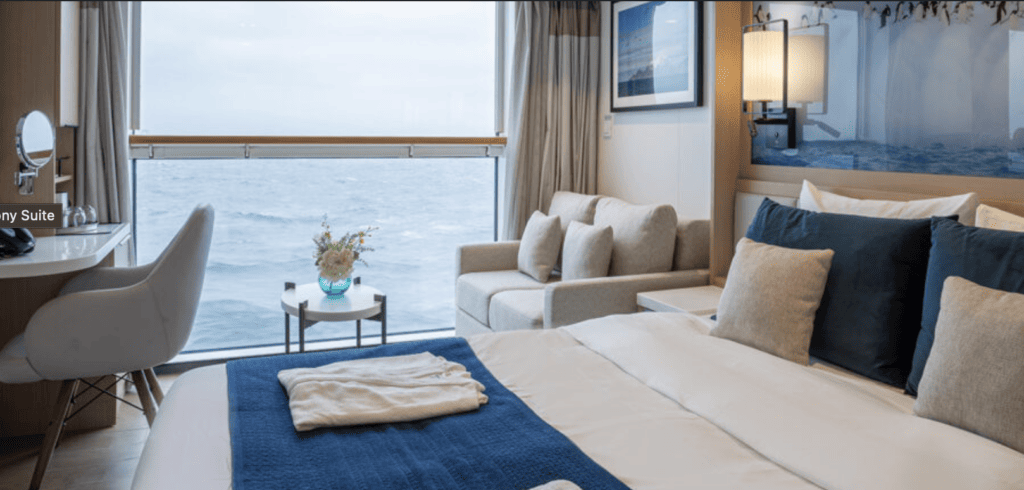 Amenities and services in these luxurious settings extend beyond the ordinary. Gourmet dining featuring world-class chefs, observation decks for panoramic views of the landscape, and expert-led excursions for close encounters with wildlife. Travellers can expect top-tier service, knowledgeable guides, and a range of activities, from kayaking among icebergs to helicopter tours.
The exclusivity of luxury travel in Antarctica lies not just in the remoteness of the destination but in the limited number of visitors and the personalised, premium services offered. Whether it's savouring champagne while watching the surreal midnight sun or having a professional photographer capture moments with penguins. These premium experiences aim to elevate every aspect of the journey to create lifelong memories.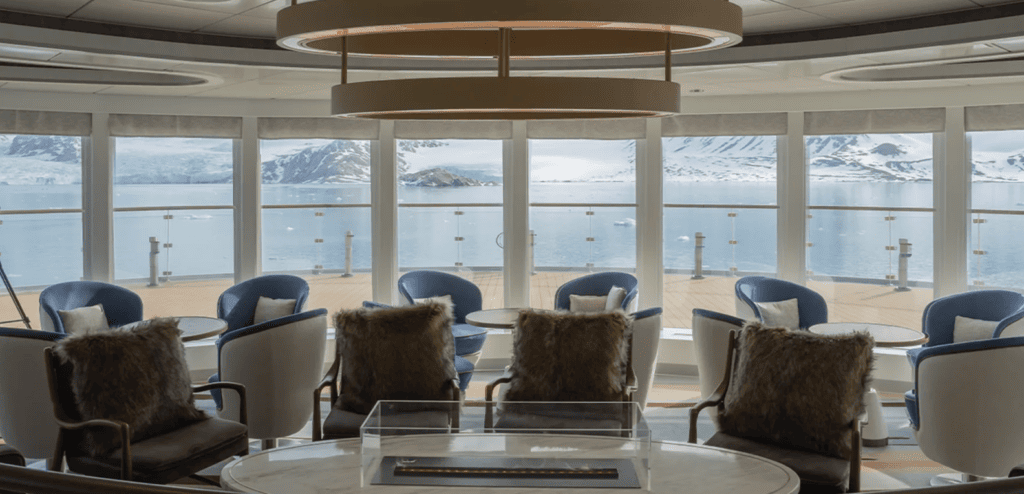 Luxury Cruising in Antarctica 
Luxury cruising in Antarctica presents a sophisticated and exclusive way to explore the breathtaking, icy landscape. The cruises are characterised by their state-of-the-art ships that blend lavish amenities with cutting-edge technology. Expect spacious cabins adorned with plush furnishings, windows offering panoramic views of the dramatic landscapes, and en-suite facilities designed for absolute comfort.
The amenities on board rival those of a five-star hotel, providing services to pamper and relax guests after exhilarating excursions. Indulge in gourmet dining experiences prepared by renowned chefs, complemented by fine wines and a stunning view of drifting icebergs from the dining room.

These cruises offer meticulously curated itineraries that allow passengers to explore iconic Antarctic sites. Including the majestic Lemaire Channel and the ethereal ice formations of Paradise Bay. Wildlife encounters are a highlight. With opportunities to observe colonies of penguins, seals lounging on ice floats, and the mesmerising breach of whales. There are many different itineraries available, all providing a varied experience. So it's essential to do your research beforehand to ensure the itinerary best suits your desires. 
The personalised experiences and top-tier services truly distinguish luxury cruises in Antarctica. Expert-led excursions by naturalists and historians bring insights into the region's ecology, history, and geology. Passengers can immerse themselves in the beauty of the landscape and its inhabitants. With guides offering enriching, informative explorations that deepen the understanding of this unique environment.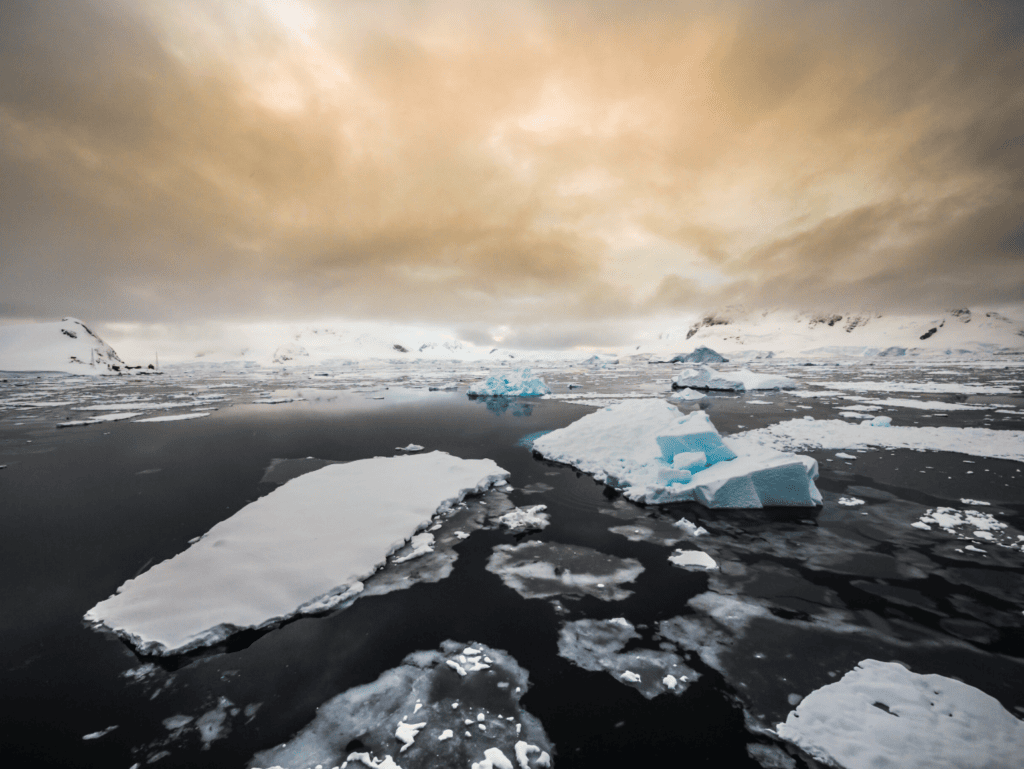 Luxury Basecamp Experience in Antarctica
Luxury basecamps in Antarctica present a bespoke and authentic way to immerse yourself in the heart of this frozen continent. Offering a sophisticated retreat within the icy wilderness.
The concept of a basecamp revolves around creating a sanctuary of comfort amidst the untamed beauty of Antarctica. These camps boast luxurious facilities that harmonise with the environment, providing an opulent yet eco-conscious space. Guests can expect spacious, elegantly furnished accommodations equipped with modern amenities. Including cosy sleeping quarters, well-appointed dining areas, and lounges designed for relaxation and socialisation.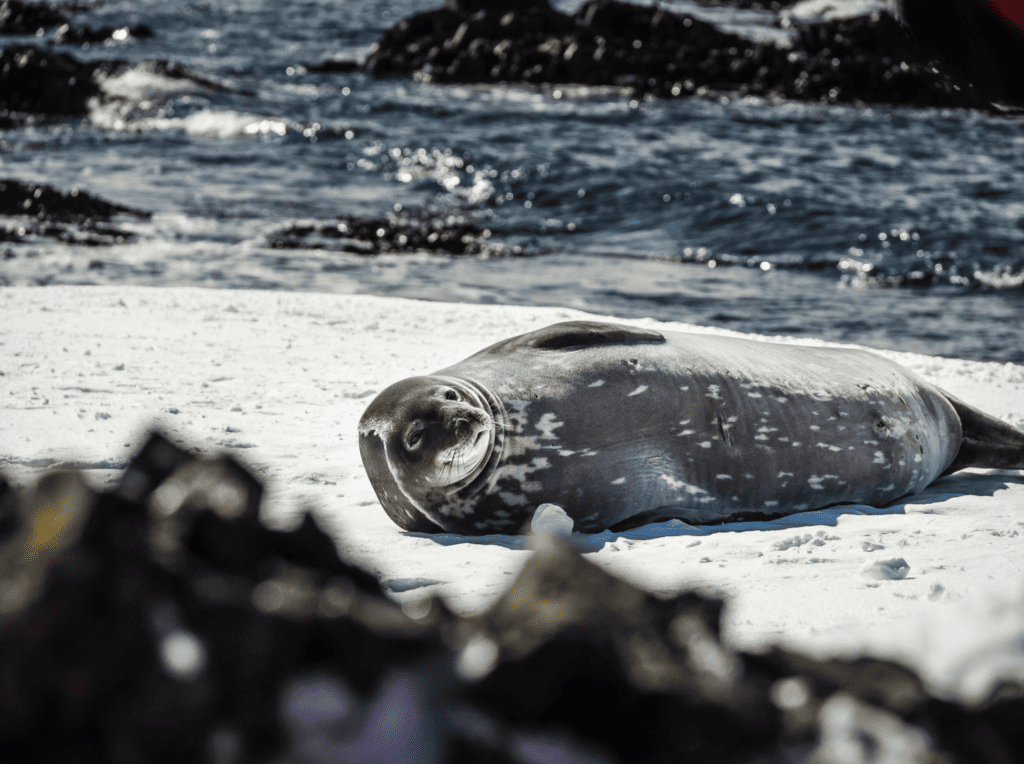 What sets these basecamps apart are the immersive activities tailored for guests. Guided excursions lead travellers to explore the captivating landscape, introducing them to the secrets of the Antarctic wilderness. You have the chance to explore the shorelines via kayak or zodiac, areas where a cruise ship can't enter. And, of course, you'll have the incredible opportunity to get up close and personal with local penguins, whales, and seals. 
One of the prime advantages of an Antarctica basecamp cruise lies in the opportunity for in-depth exploration and flexibility that surpasses what traditional cruises offer. Rather than sailing through, guests spend extended time in specific regions. Allowing for a deeper connection with the environment and wildlife. 
Additionally, the smaller group size of basecamps fosters a sense of community. Allowing for personalised interactions with knowledgeable guides and experts. Guests gain insights into the ecological significance and conservation efforts in Antarctica, which can promote a greater understanding and appreciation of this extraordinary land.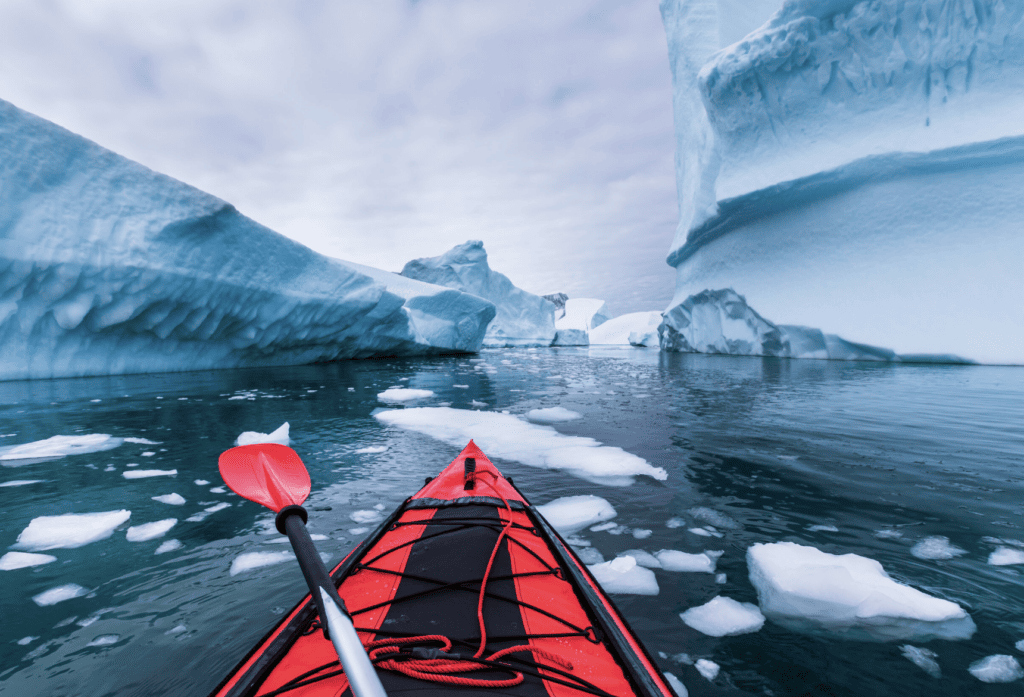 Planning Your Luxury Adventure in the Antarctic
Choosing between a cruise and a basecamp experience in Antarctica depends on your preferences for exploration style. Opt for a cruise if you seek a diverse itinerary with the comfort of onboard luxury amenities. These expeditions offer a blend of scenic cruising and onshore excursions, providing a comprehensive Antarctic experience. 
On the other hand, a basecamp adventure is perfect for those desiring a more land-based and immersive encounter with the icy wilderness. Offering in-depth exploration with flexible itineraries and intimate group settings.
When packing for this adventure, essentials include insulated clothing, waterproof gear, sturdy boots, and a camera. Ensure you're prepared for changing weather conditions. Additionally, for a luxurious trip, consider packing formal wear for onboard dining. Consult with your travel provider for detailed recommendations and follow their advice to be best prepared for your Antarctic journey.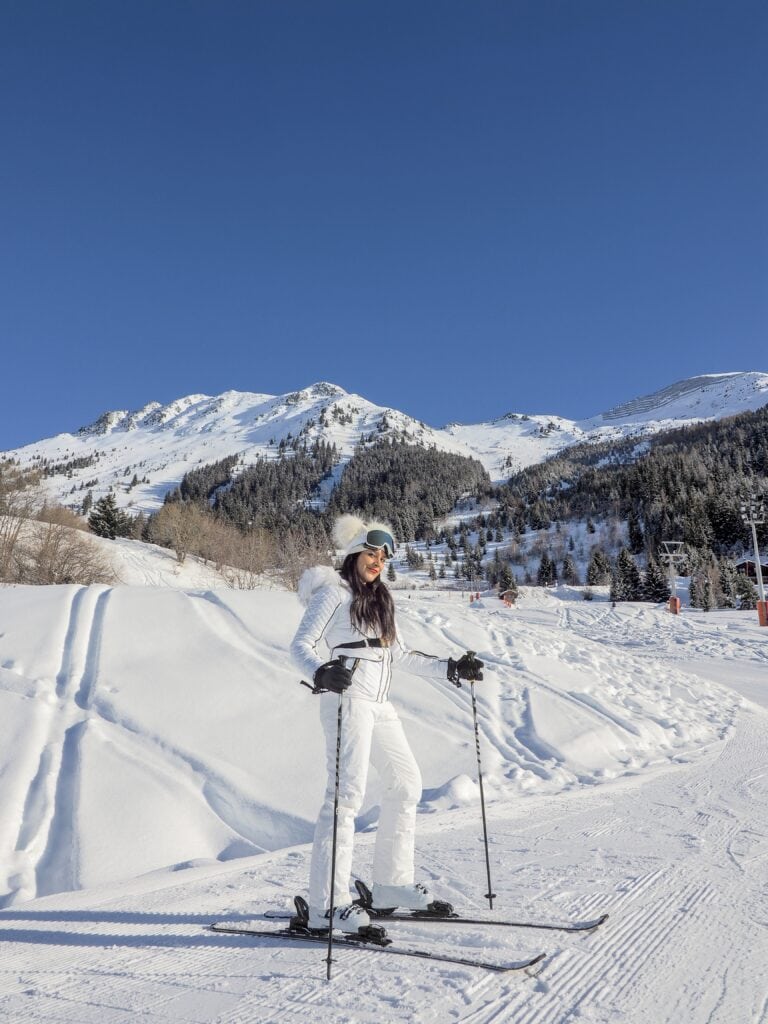 Summary 
Antarctica's luxury experiences redefine opulence in the world's most remote setting. With exclusive cruises or immersive basecamps, travellers will encounter unparalleled beauty and adventure. 
The exclusivity and tailored experiences offer an extraordinary journey, making Antarctica a haven for adventurers seeking a luxury, once-in-a-lifetime experience in a breathtakingly unique and pristine landscape.