The Best Surf Yoga Retreat In Bali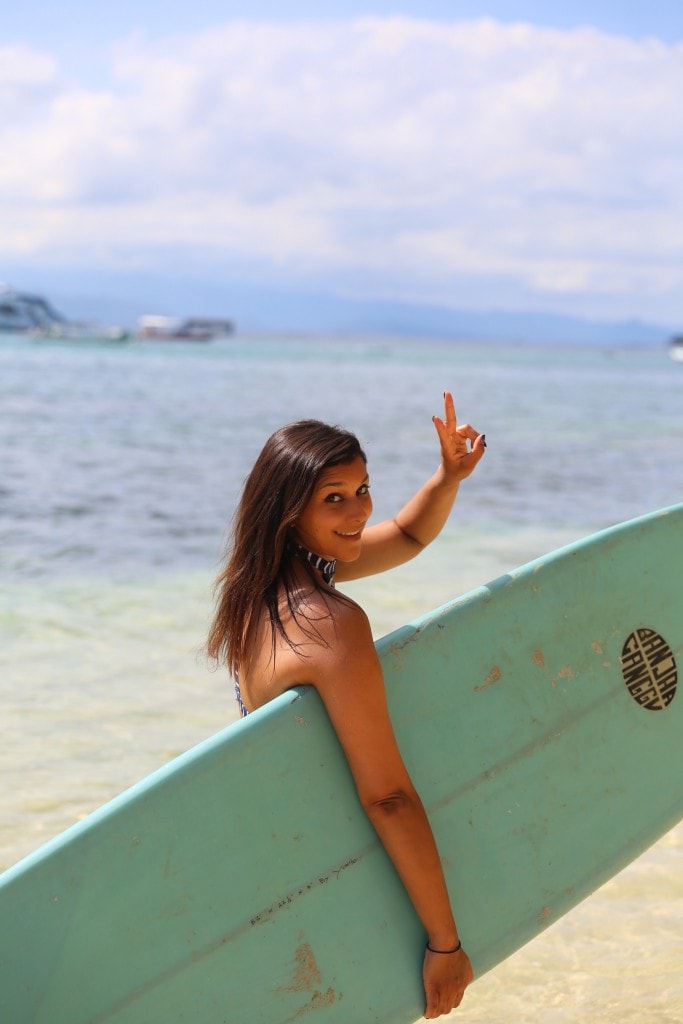 The Best Surf Yoga Retreat In Bali
Where? Surfsistas Retreat Bali, Indonesia.
Exactly? Canguu for beach surfing and Nusa Lembongen for reef surfing.
When? May 2017.
Why? I was super lucky to be invited on a surf yoga retreat with SurfSistas in Bali. I love yoga and I've always wanted to learn how to surf properly, so win win! I've dabbled with surfing in the past and have had dalliances with the ocean which can only be described as a bit wet, so the thought of donning a wetsuit and heading out into waves with nothing but a huge surf board for comfort was daunting to say the least. But that's where SurfSistas came in and saved the day.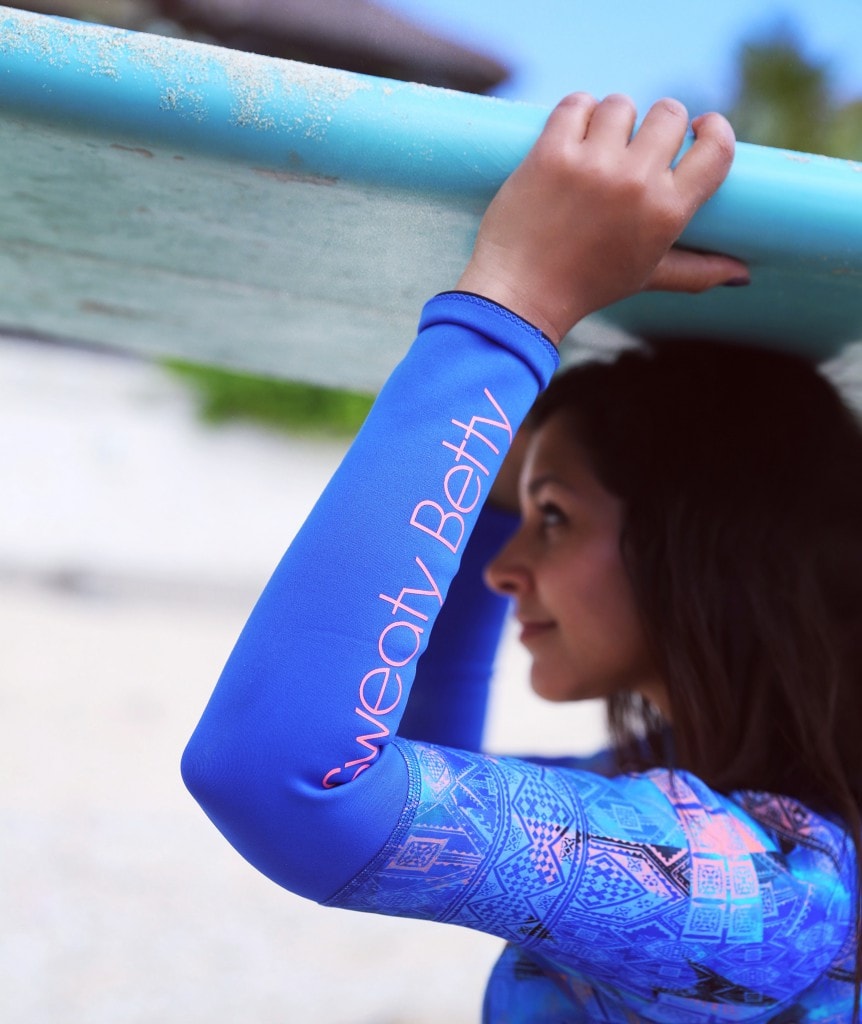 Surf's up.
SurfSistas is a British based surf company run by the gorgeous by Kate Czuczman. She's been organising surf trips,  all over the world, mainly aimed at women, for over 10 years.  Along with her school of 3 surf instructors and yoga teacher Mel Enright, their mission is to provide a safe learning space in the waves where beginners can learn the basics to standing and more advanced surfers cans can hone their existing skills.
I literally needed to be taught everything, from the basics of how to position myself properly on the board, methods of popping up to standing, to eventually catching a wave. So my goal over my week long stay in Bali was firstly, to enjoy it and also to learn how to properly ride a wave into shore.
At Surfsistas we had 3 amazing female surf teachers who split our 12 person group into various skill levels, so each of us could receive the right amount of attention to help us achieve our aspirations. Some of us were real beginners, some had a little more experience and needed to brush up or gain a bit more confidence and there was also an advanced group who wanted to learn new tricks and polish up there technique.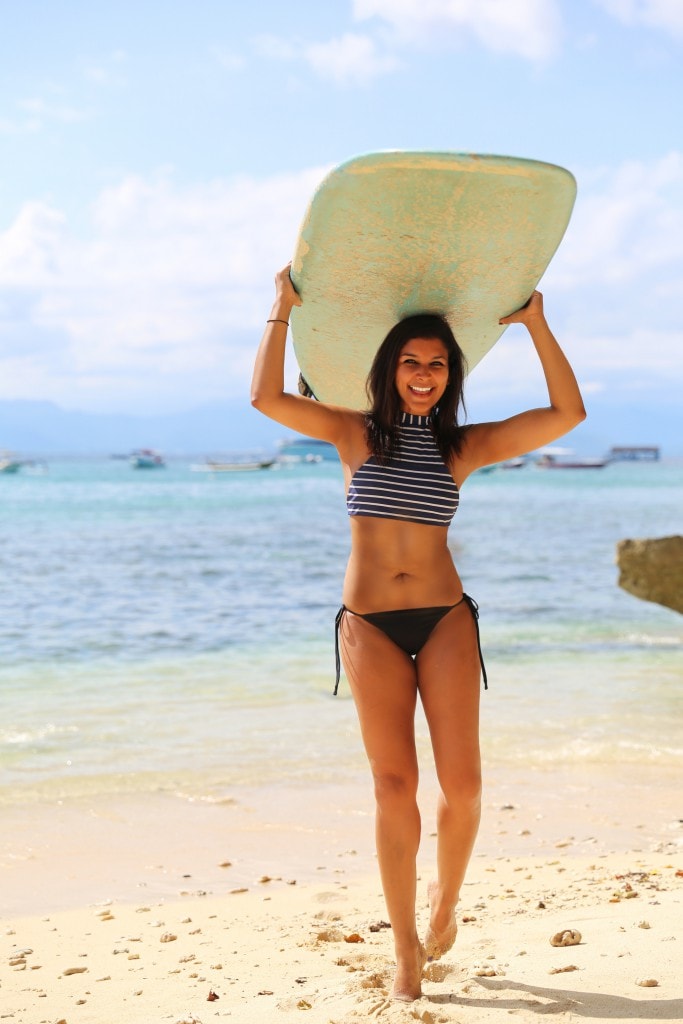 It was the technical side that I found the most interesting and eventually essential. We learnt everything from the basics of how to read a wave and how waves move in formation to surf etiquette. I loved the theory classes that the girls provided by drawing pictures on the sand with a stick, whilst we basked in the sun. The perfect outdoors lessons.
Step two was learning about posture, alignment and the best positions to pop up and how to stay standing. Once you know the theory and have a bit of understanding about how waves work and the rest is the fun bit and a whole lot of practice. I loved that the instructors gave each pupil enough one to one time and individual analysis, it really helps you to improve!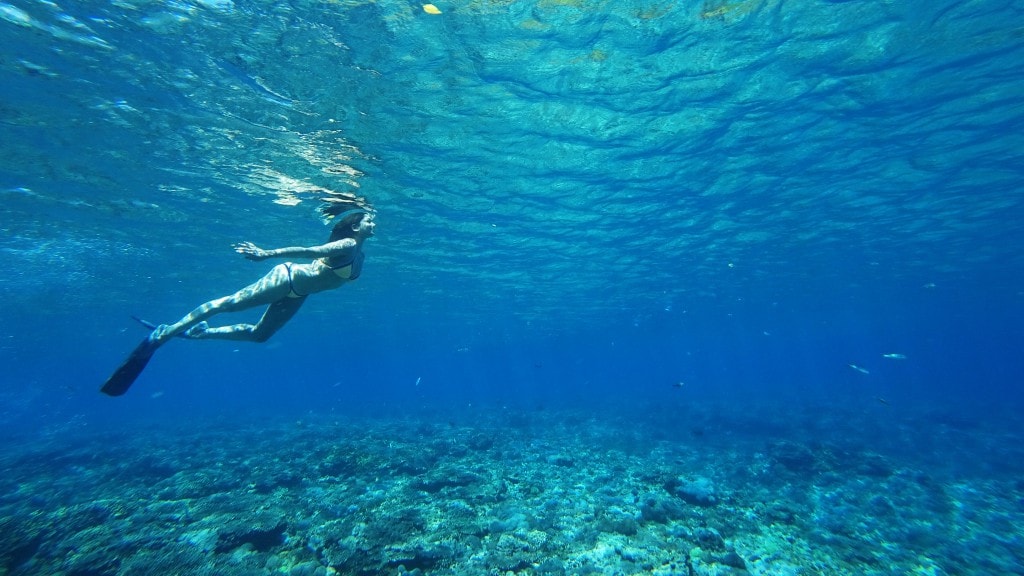 The trip was broken up to include a lot more than your daily surf lessons, we also did paddle boarding, snorkling, daily yoga sessions, a day trip to Ubud and above a spot of mermaid diving at Crystal Bay.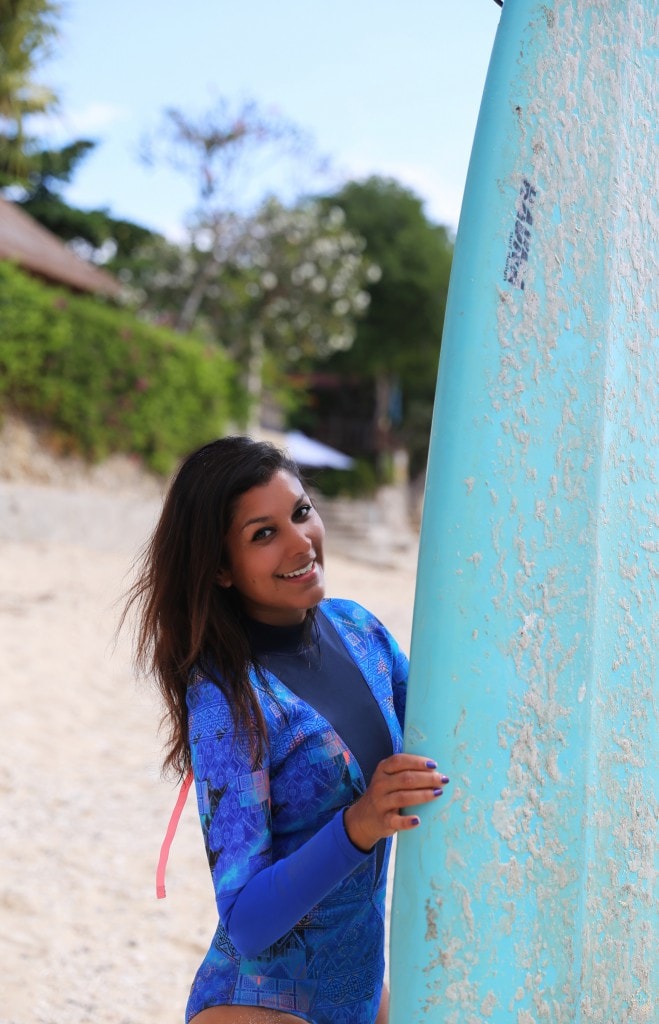 The trip was split into two destinations, the first half in Canguu where we beach surf and the second half in Nusa Lembongen where boats took us out to the reef to surf. It meant that we could experience different styles of waves all in one trip.
We'd drive out to different beaches every day depending on what the swell was like. What I also loved about the trip was how relaxed it was. If one day you were feeling tired and didn't fancy a day in the water you could stay by the pool at the hotel or nip into town. Likewise if you wanted to stay out and practice more that was also fine. Totally chilled out and not too regimented.
The fact that you're learning alongside likeminded girls who love to travel, meant that we all left our egos at home. It wasn't about our outfits, our jobs, our body shape or anything competitive, it was a real bonding experience where everyone was there to enjoy the trip, learn a new skill and in the process learn a little bit more about ourselves and others too. There is so much time spent out at sea waiting for the next wave it gives you a lot of time to think.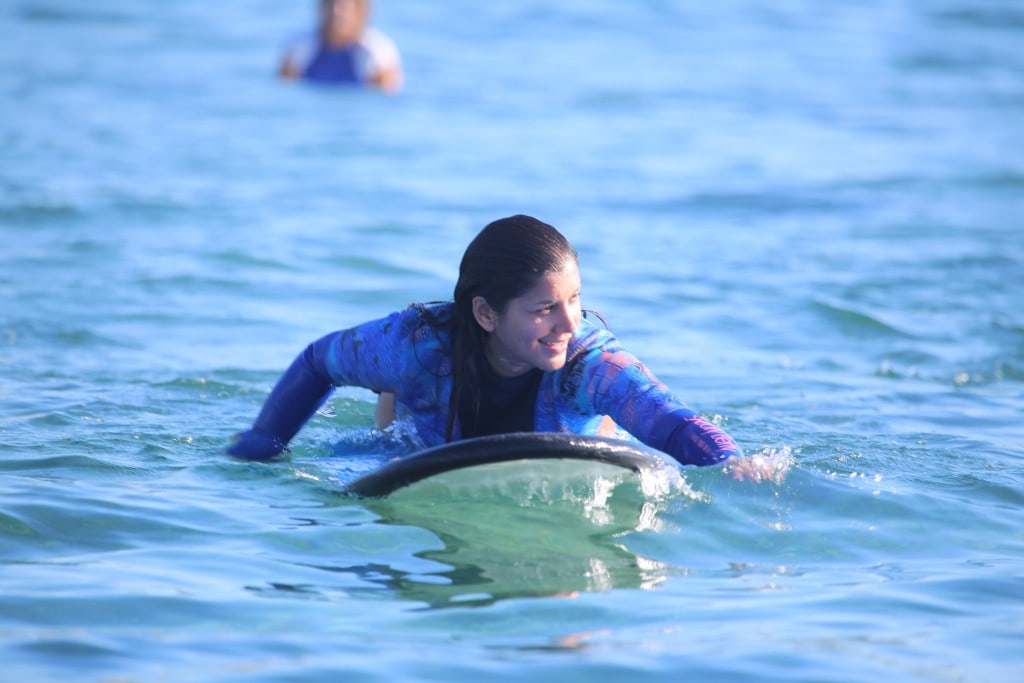 Above and below: Bonnie wears wetsuit by Sweaty Betty. This suit was an absolute lifesaver in the water, it protects from the sun whilst you're out waiting for the waves and it also prevents against any nicks and grazes you might get from the coral. And best of all it looks slick. All the gear, no idea as they say :)
Above: Me paddling out to catch a wave.
Below: Sunset surfing – the guys showed us novices how it's done.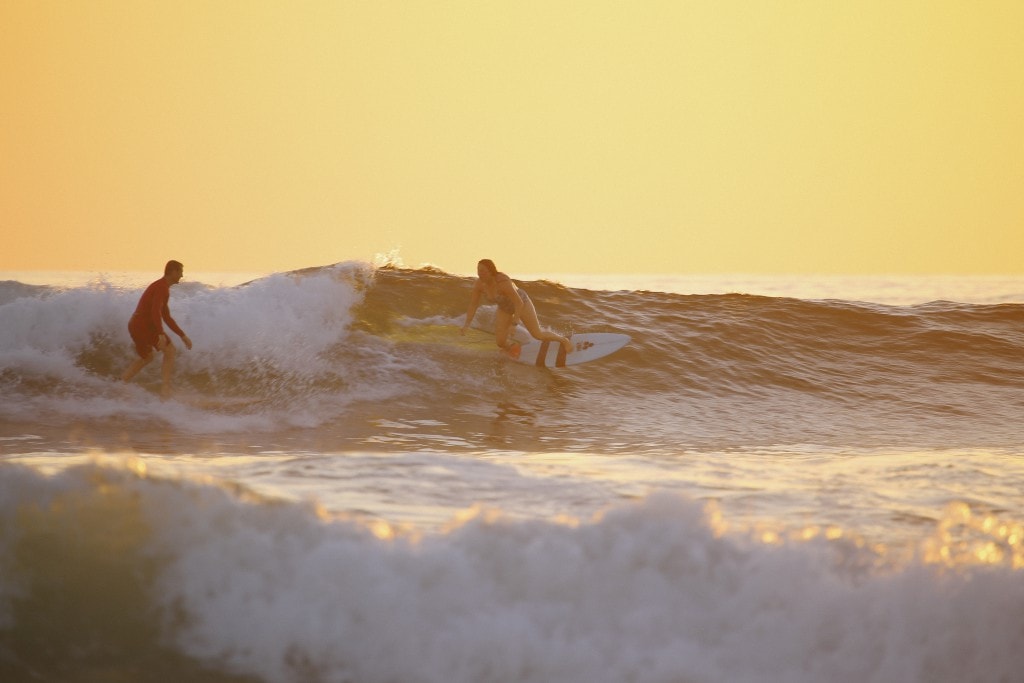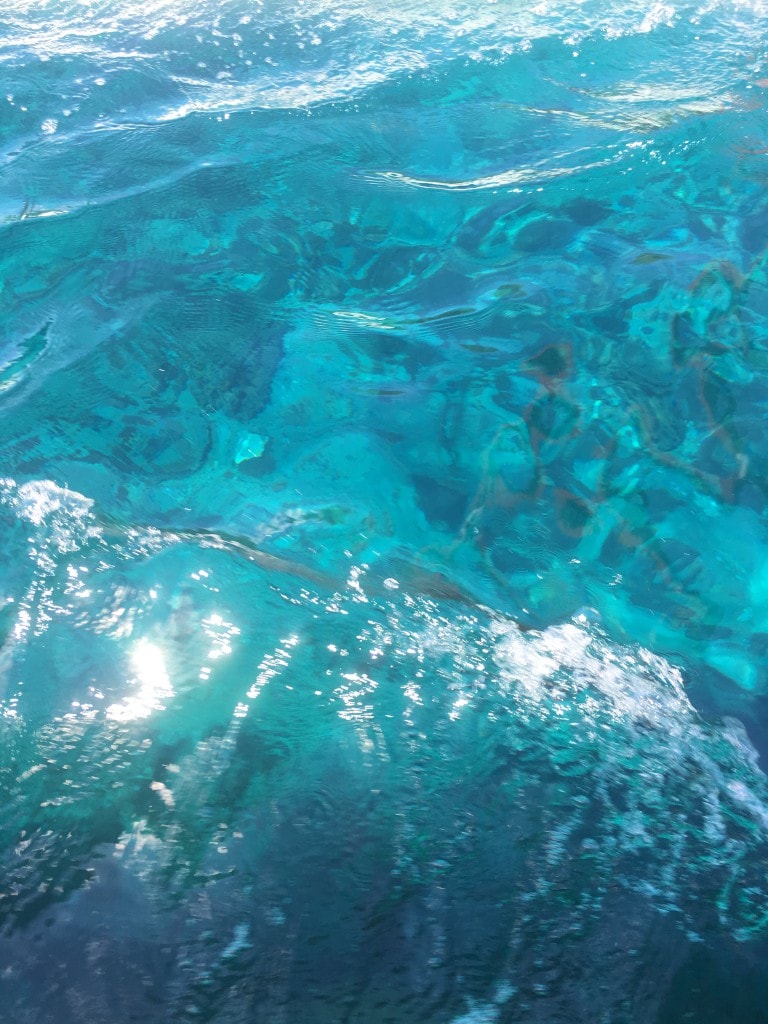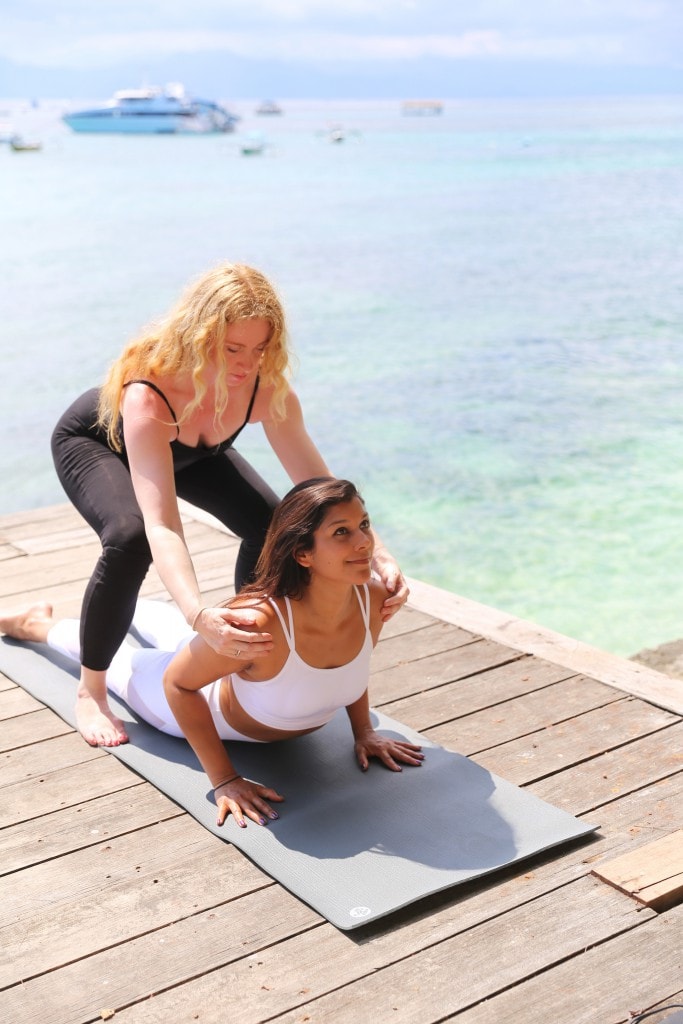 Ommm – The Zen Bit
After a full on day of surfing there's nothing better than stretching out all of your tired muscles in a divine relaxing yoga class with wonder yogi Mel Enright. One of my favourite times of day on the trip was her dreamy yoga class.
I love how she'd mix up the sessions depending on how tired or energetic the group was feeling. She's also very hands on which was great at helping us to get deeper into postures and making sure our alignment was perfect. My particular favourite was her totally restorative Yoga Nidra class on the sun loungers.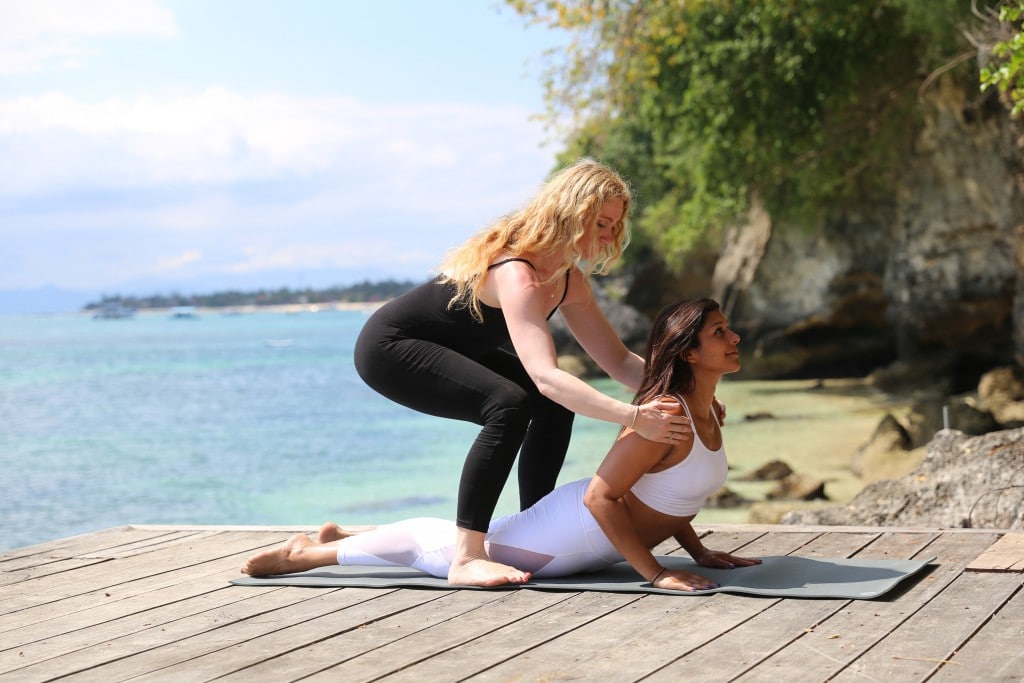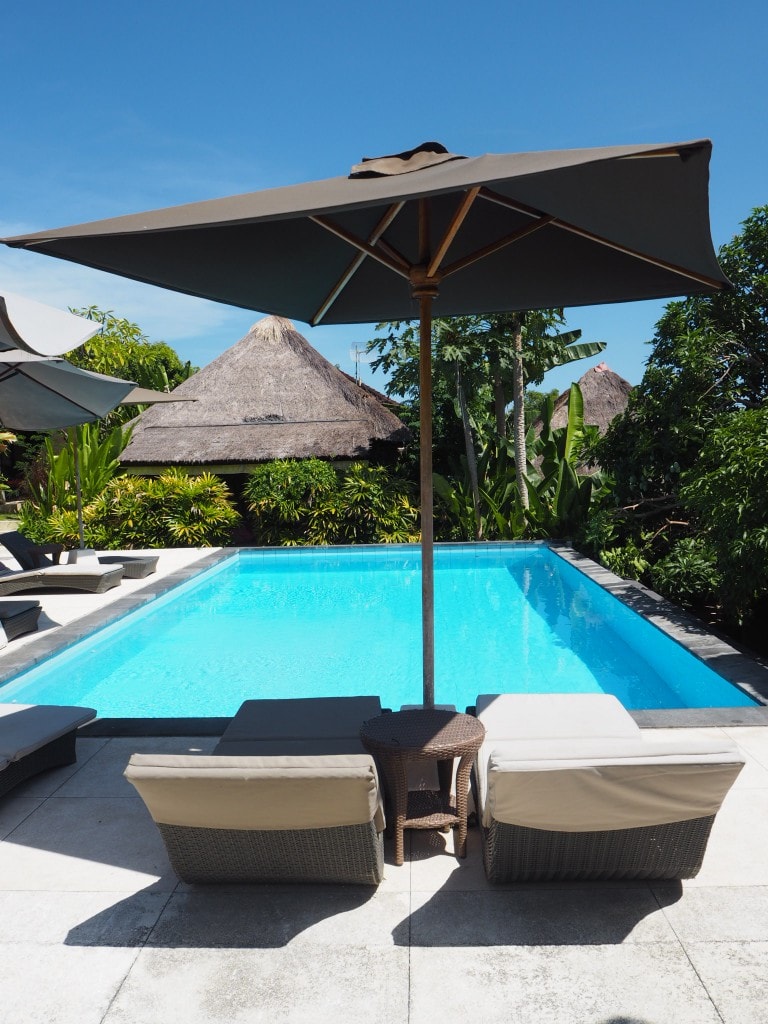 Where we stayed
We stayed in two hotels on the trip. The clean, cute boutique hotel in Echo Beach in Canguu, followed by the gorgeous hill top Hotel Pandana in Nusa Lembongen. Both hotels were so warm and friendly and super chilled out. The staff at both properties were amazing and couldn't help enough.
Style Traveller Tip: I'd recommend the ground floor rooms at Canguu hotel, they have cute outdoor bathroom and showers.
At the Pandana in Nusa Lembongen ask for a hill top bungalow, they have the best views. Don't expect extreme luxury they are both quite basic and a little rough around the edges but in a lovely, in a Balinese way.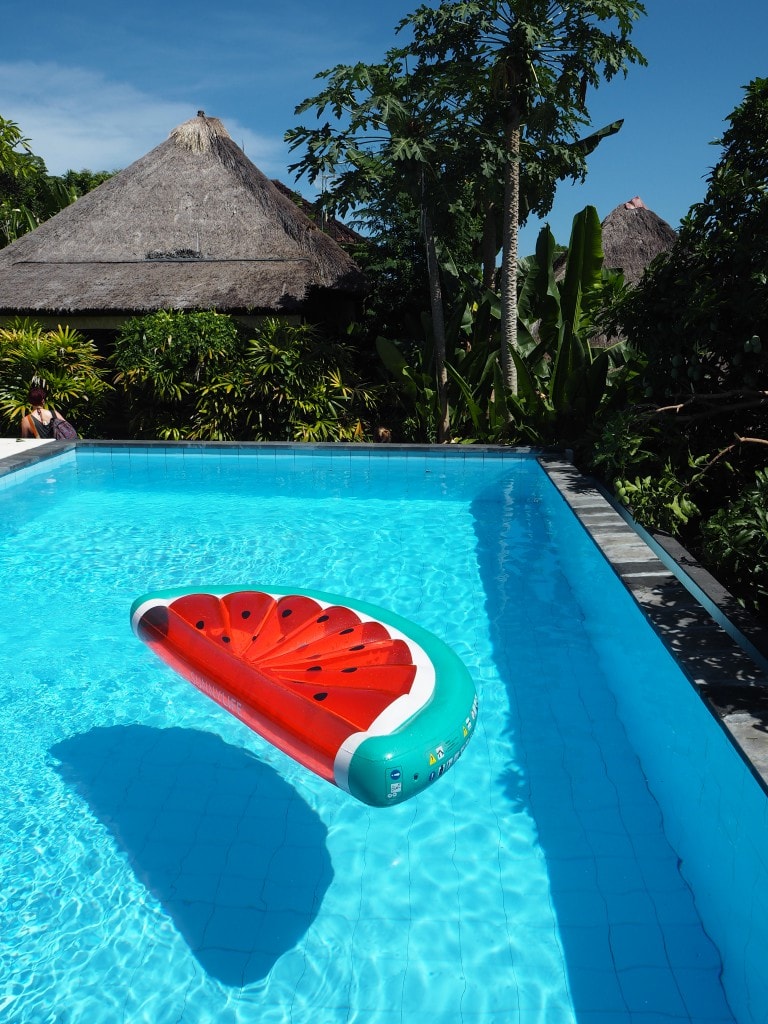 The SurfSistas mascot inflatable Watermelon has a quiet moment when it's not being hogged. It goes on every trip with them from Cornwall to Costa Rica.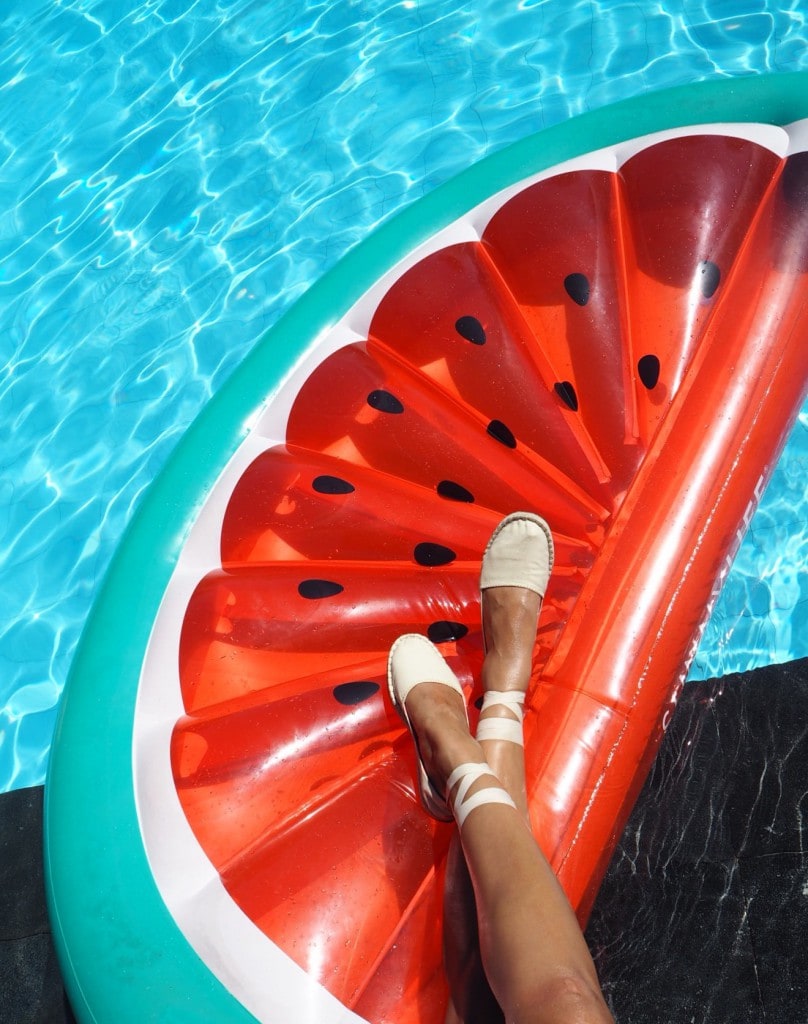 Me hogging said watermelon in my Havaiana ballet espadrilles by the pool.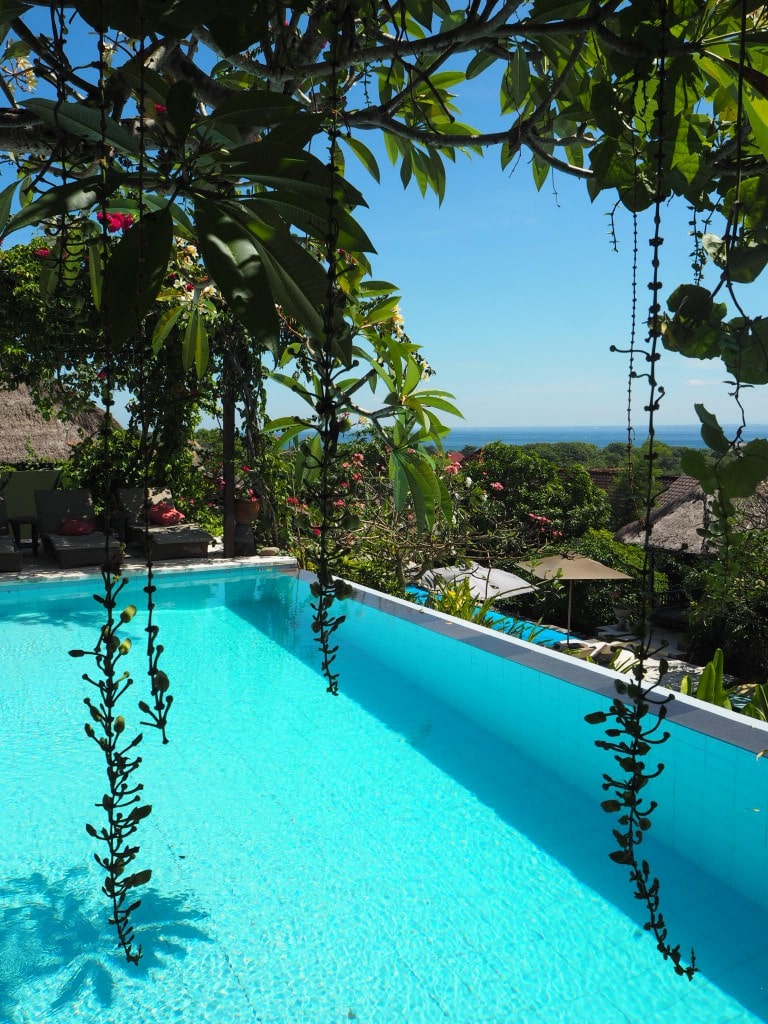 The spectacular view from the pool at Pandana Boutique Hotel in Nusa Lemongen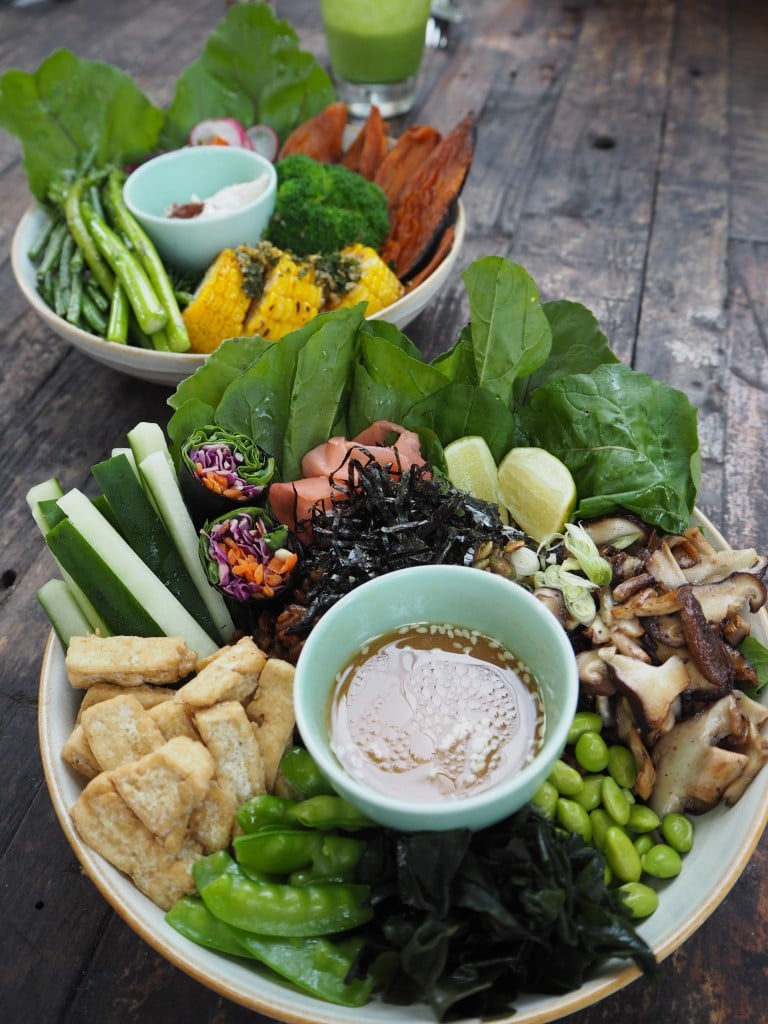 Eating and Drinking
Breakfasts are included as part of the trip package but for lunch and dinner we ate out. This may sound expensive but believe me it was not. For literally a few pounds (usually around £3-4) you can eat and drink like a king (or queen) in Bali. Above my super food salad bowl lunch at Shady Shacks cost about £2 and it was delicious.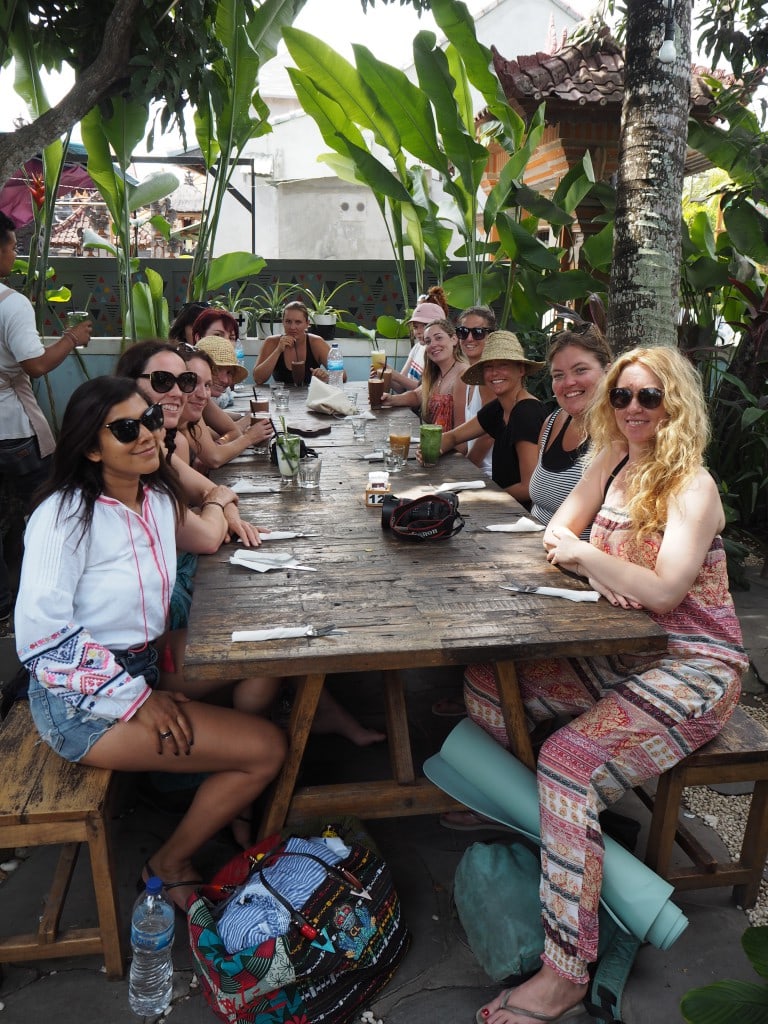 Me and the Surf Sistas girl squad having lunch at Shady Shacks post surf session.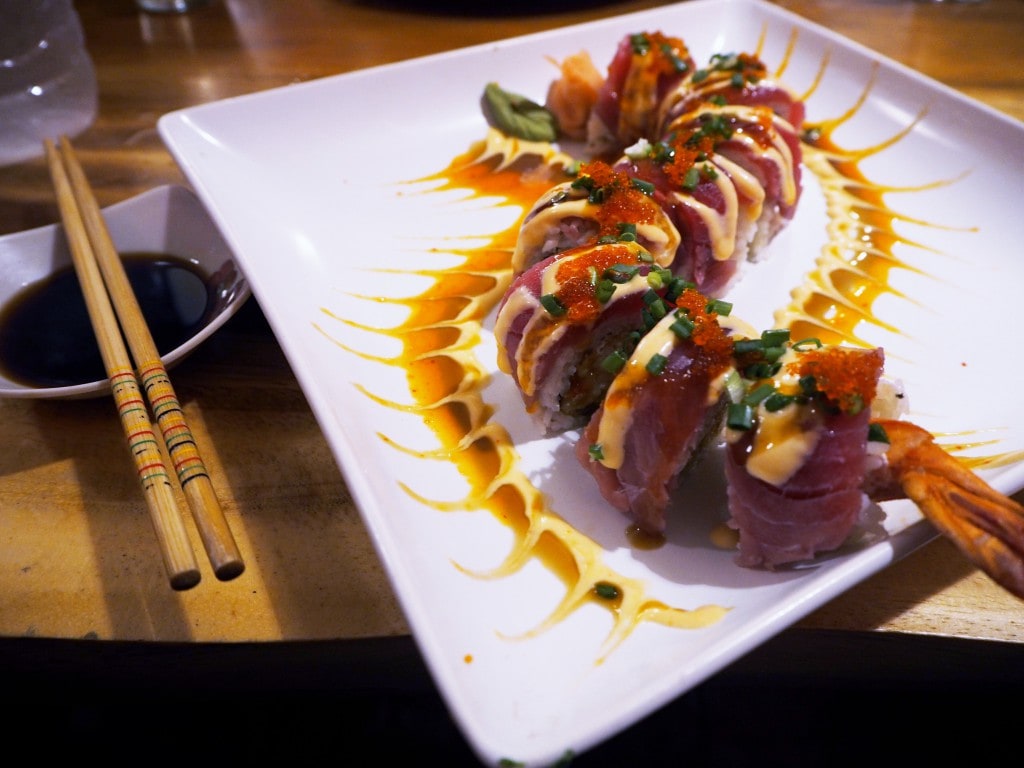 My dragon roll was pretty impressive on sushi night in Nusa Lembongen.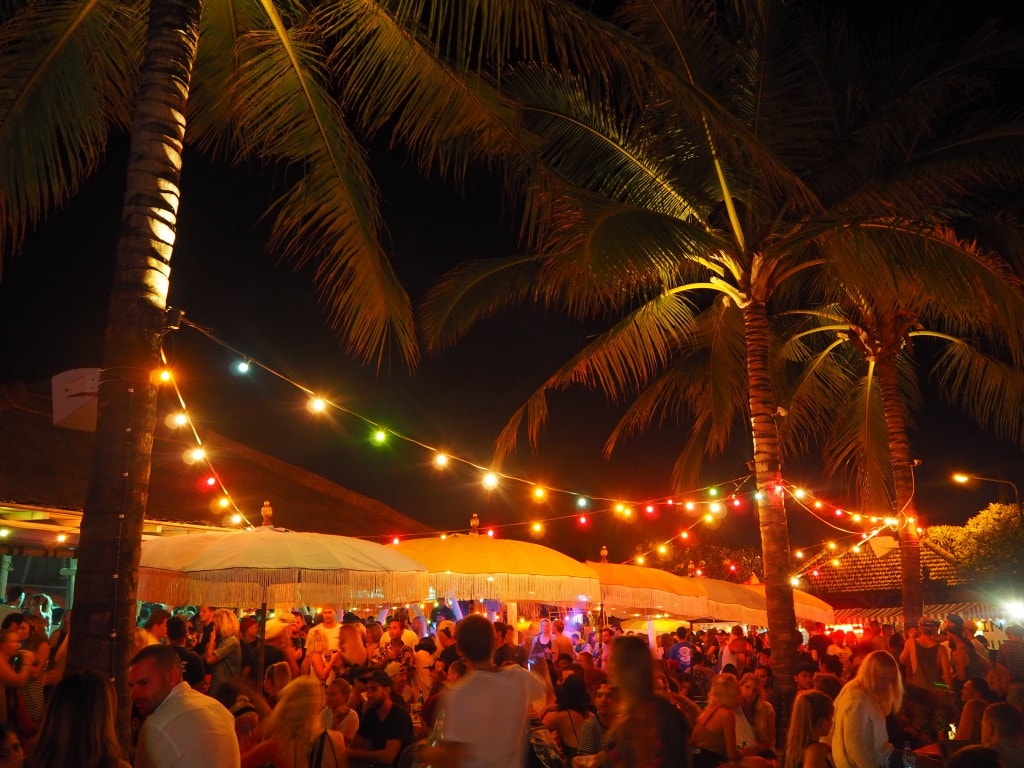 And of course we had our girls night out at Canguu's hipster outdoor hang out, Old Man's. Order of the day? Top knots, harem pants and surfer dudes and chicks drinking beer under the fairy lights.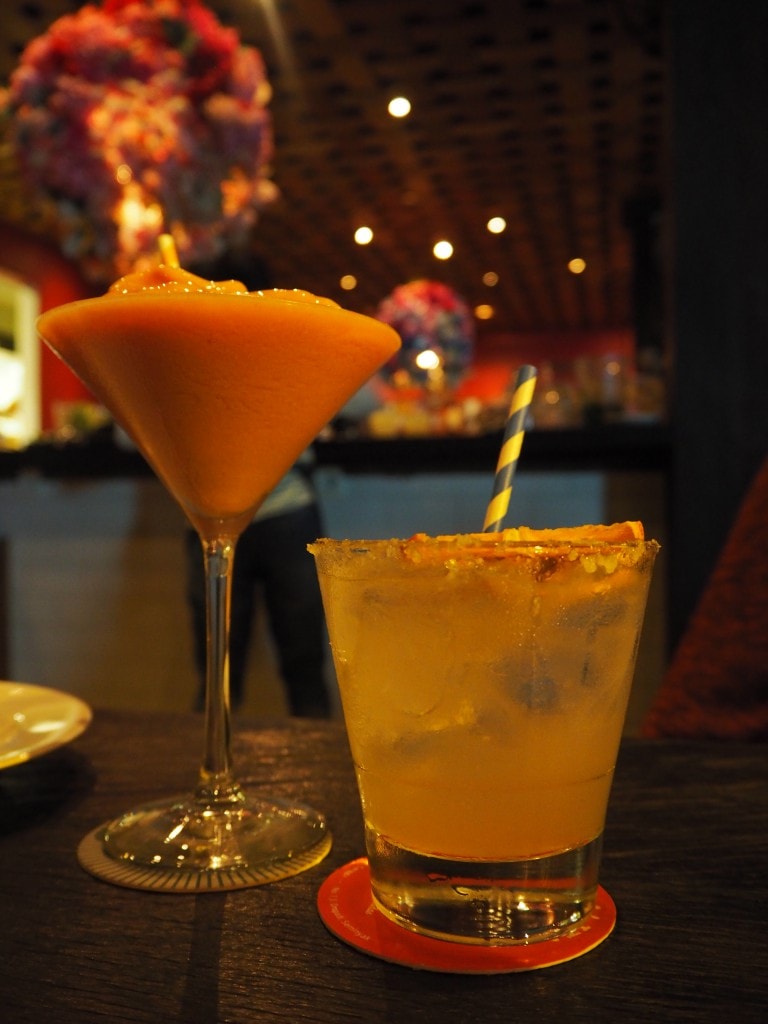 Margaritas and daiquiris at the Mexican Restaurant.
And then it was time to head home. Far too soon. It was such a fantastic trip, I really want to thank Kate, Mel and all the incredible instructors for making my trip so amazing. I came away feeling like I could now call myself a surfer, I was exhausted and exhilarated all at the same time. The excitement of catching a wave balanced with the calm of the yoga and more thoughtful moments out at sea really make it feel like a fulfilling trip.
Final Verdict?
I would thoroughly recommend SurfSistas Bali retreat to both beginners and more advanced surfers alike, whether you're travelling alone or with a friend. I enjoyed Bali so much in fact, that I'm heading out to one of their Cornwall retreats for a reunion and am also looking into their Costa Rica Surf Road Trip for next year. #Hooked!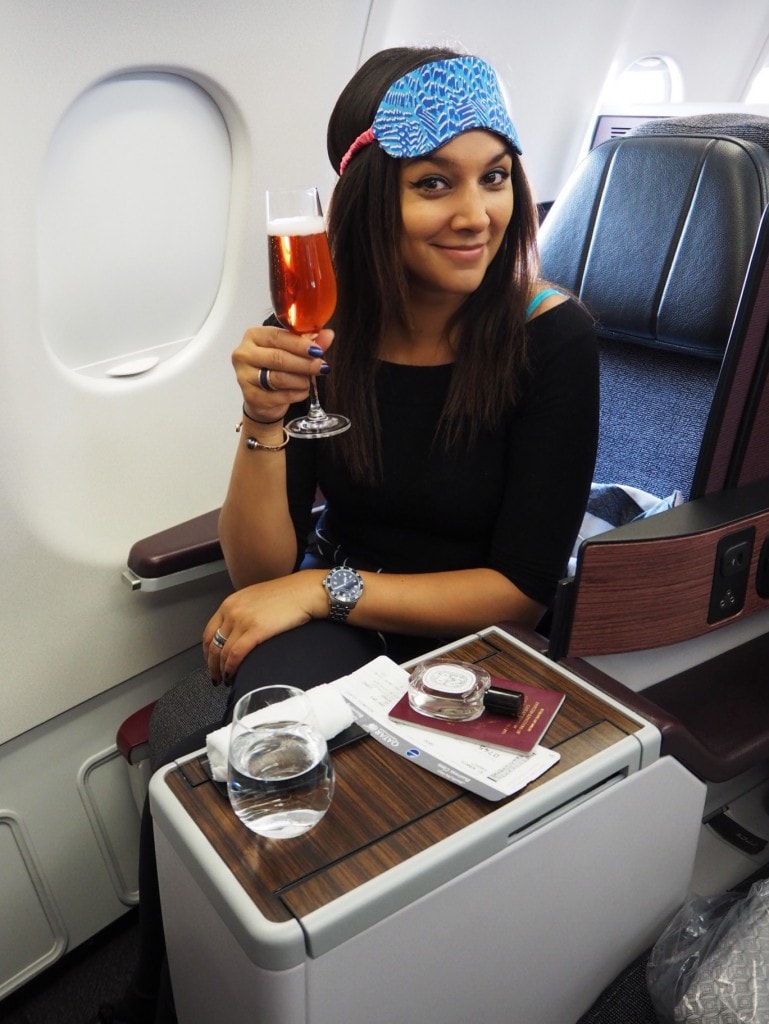 To make the journey even more memorable I was treated to an upgrade by Qatar Airways! Thank you so much, it totally made my trip and what better way to travel home than in the stylish surroundings of Qatar's Business Class Cabin.
I had a fantastic flat bed which meant I could sleep all the way home and the chef's a la carte menu allows the passenger to eat anything from the menu at any time during the flight. It's such a great idea especially when travelling through lots of different time zones. Thank you Qatar!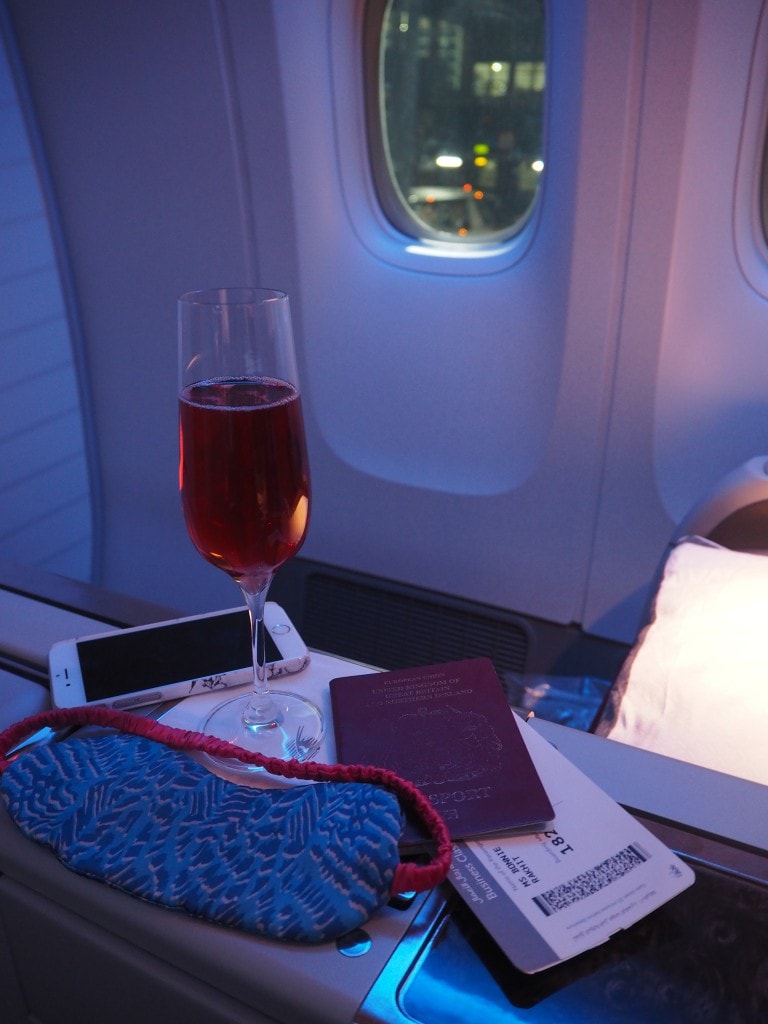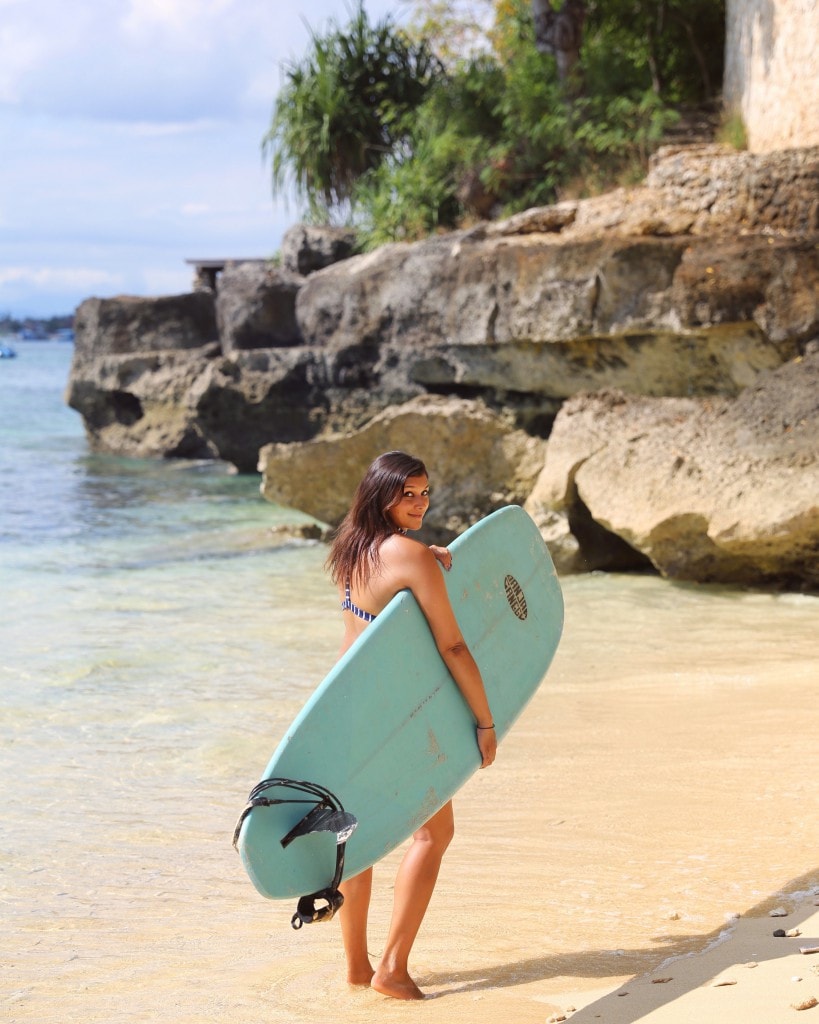 Surf's up kids, off to ride some waves. For info on SurfSistas retreats check out their website.
Next stop Ibiza, Bon Voyage xx