What To Pack For Bali – Joules Holiday Capsule Wardrobe

What To Pack For Bali – Joules Holiday Capsule Wardrobe
Where? Canguu and Nusa Lembongen, Bali
When? May 2017
Why? As part of my recent trip to Bali with @surfsistas the lovely guys at fashion label, Joules asked me to take a capsule wardrobe of their key summer pieces on the trip with me and road test some of their new spring summer styles.
Special thanks to Kate at Surfsistas for being a great photographer! Full Bali surf/yoga trip rundown coming to the blog soon.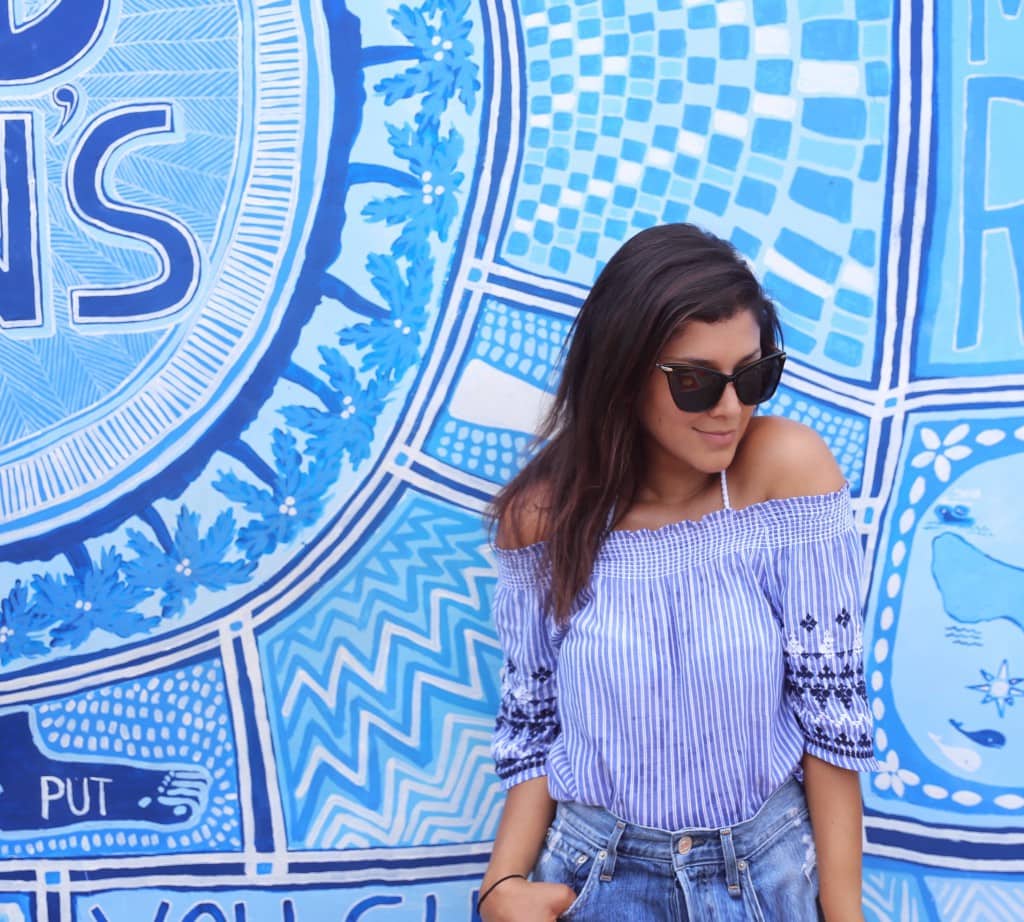 What to Wear in Bali
When you're packing for a trip in sub tropical climates like Bali, one of the most important elements for me is comfort. I'm a huge advocate of natural fibres like cotton and linen, purely because they let your skin breathe and that is so important in these humid temperatures. Keep clothing loose and airy is key. This seasons off the shoulder top styles are ideal but make sure you apply the sunscreen.
Canguu and Semiyak in Bali are two very chic resorts (loved by the Austrailian Hipster crowd) so I opted for these gorgeous ethnic printed and embroidered pieces, pairing with dressed down denim cutoffs and slouchy harem pants to keep in line with the areas chilled out boho vibes.
Keep the shapes and silhouettes simple and comfortable and add interest in the detailing.
Here's my style traveller guide to what to pack for Bali – sporting my Joules holiday capsule wardrobe.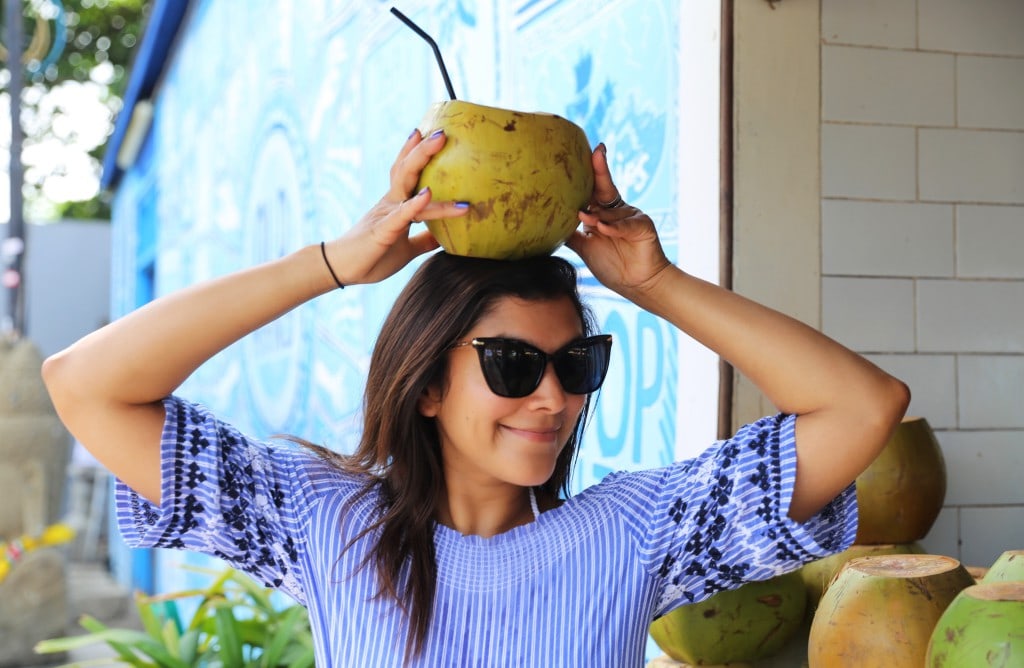 Bonnie wears Margot chambray bardot top by Joules, denim shorts Bonnie's own.
Drinking coconut water at Old Man's, one of Canguu's hipster hot spots for sunset drinks.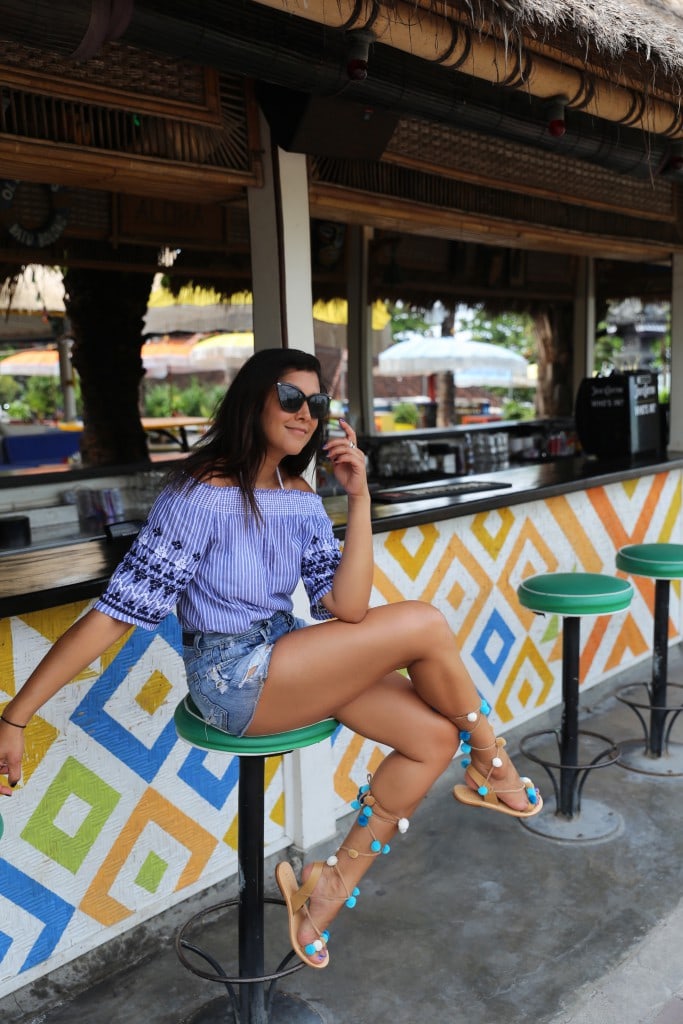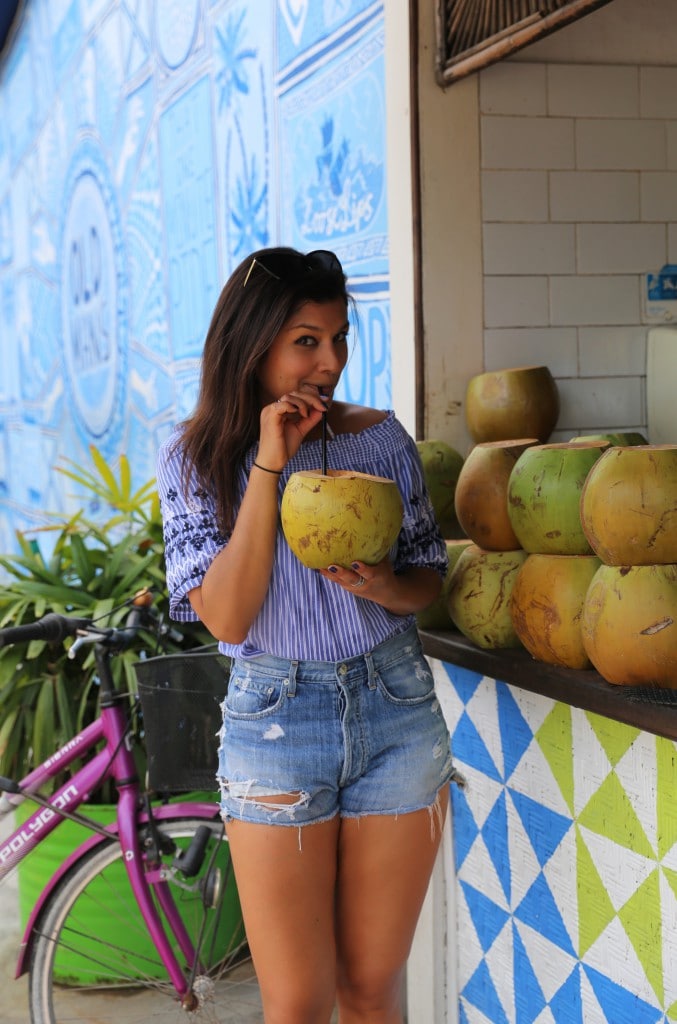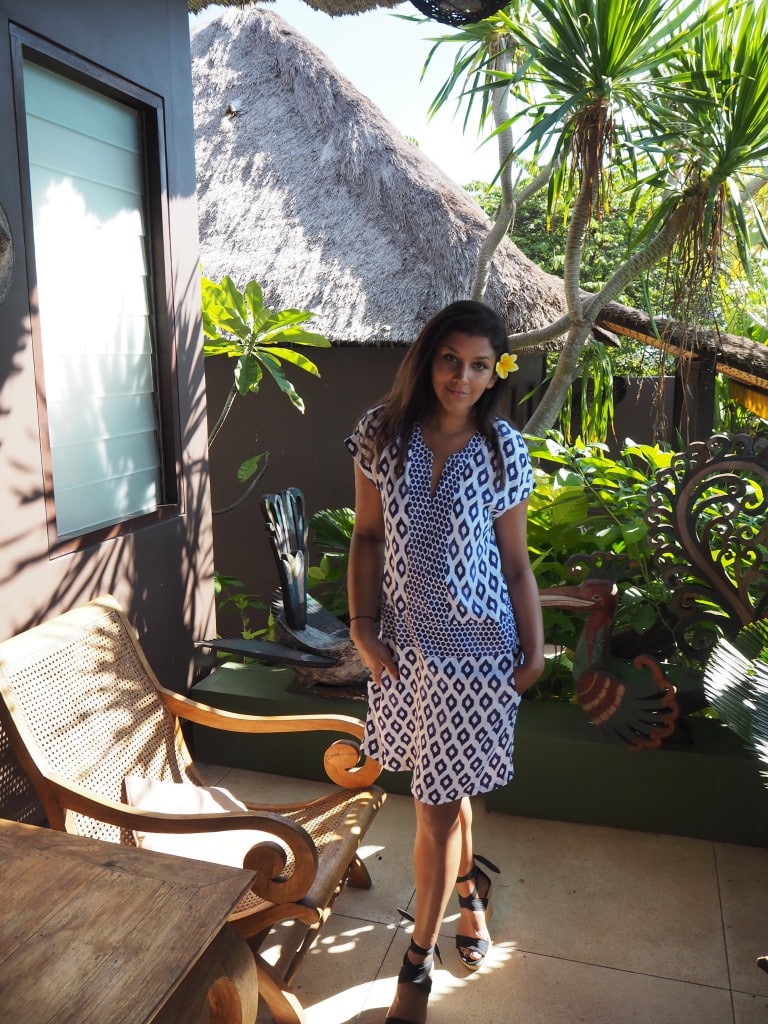 Bonnie wears ikat print dress by Joules, shoes above by Ugg, White espadrilles below by Havaianas.
For dressed up evenings I opted for this loose fitted, ikat print tunic dress. It's the perfect look and shape for a smart casual evening out of sunset drinks followed by a beach sides supper. Simply accessorise with a hair flower.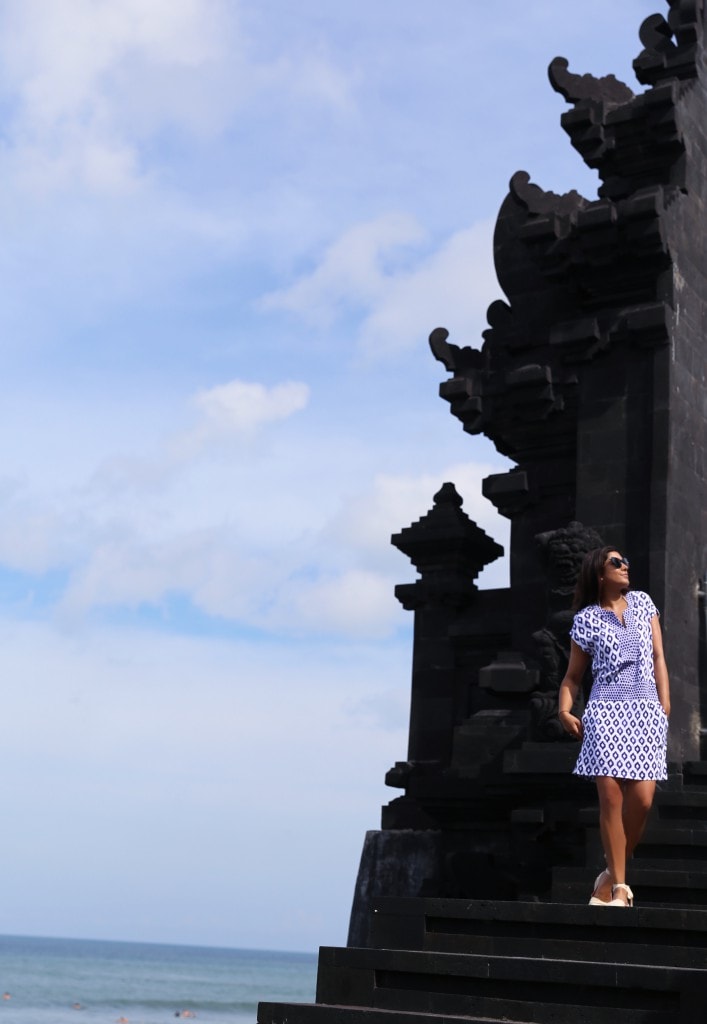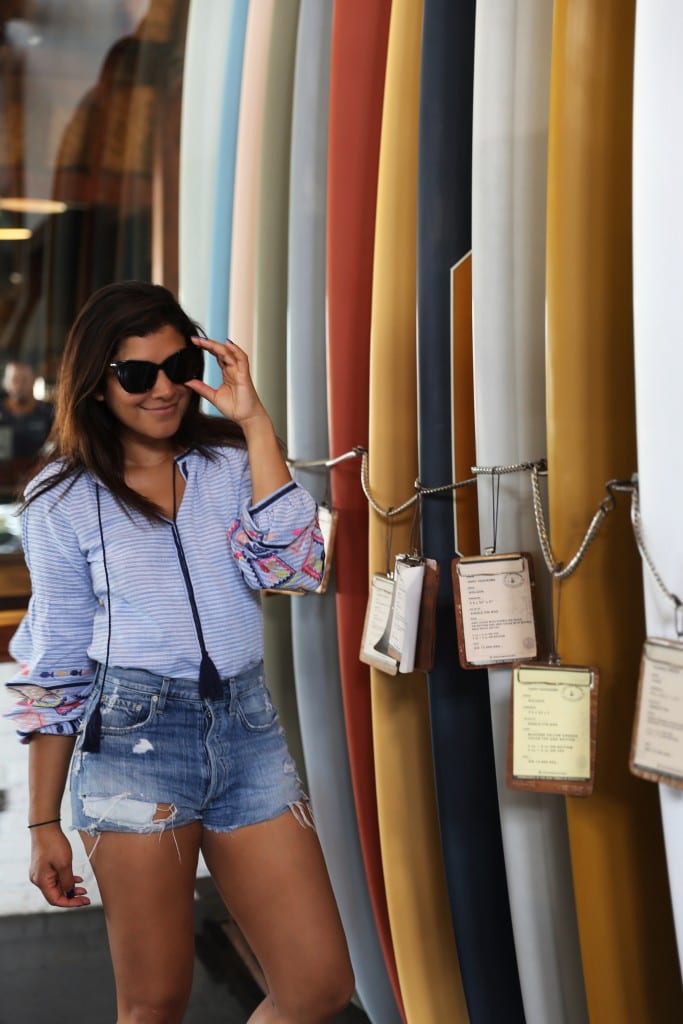 Bonnie wears Yolanda embroidered long sleeve top by Joules and denim cut offs.
This bell sleeved top is such a lovely relaxed piece perfect for sight seeing whilst giving a good level of protection from the sun. It's also the perfect piece if you plan on visiting any of the local temples as you often have to cover your arms and shoulders as a sign of respect. I usually carry a light weight sarong with me in case I need any extra cover up.
Shot above taken at Deus alongside the retro surf boards.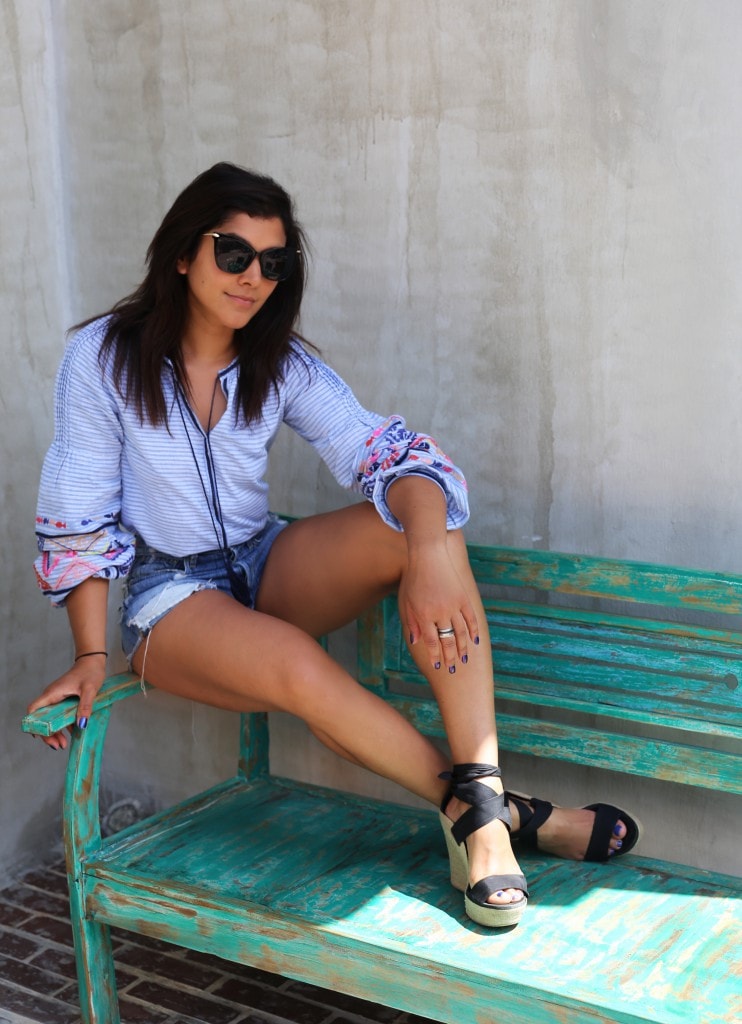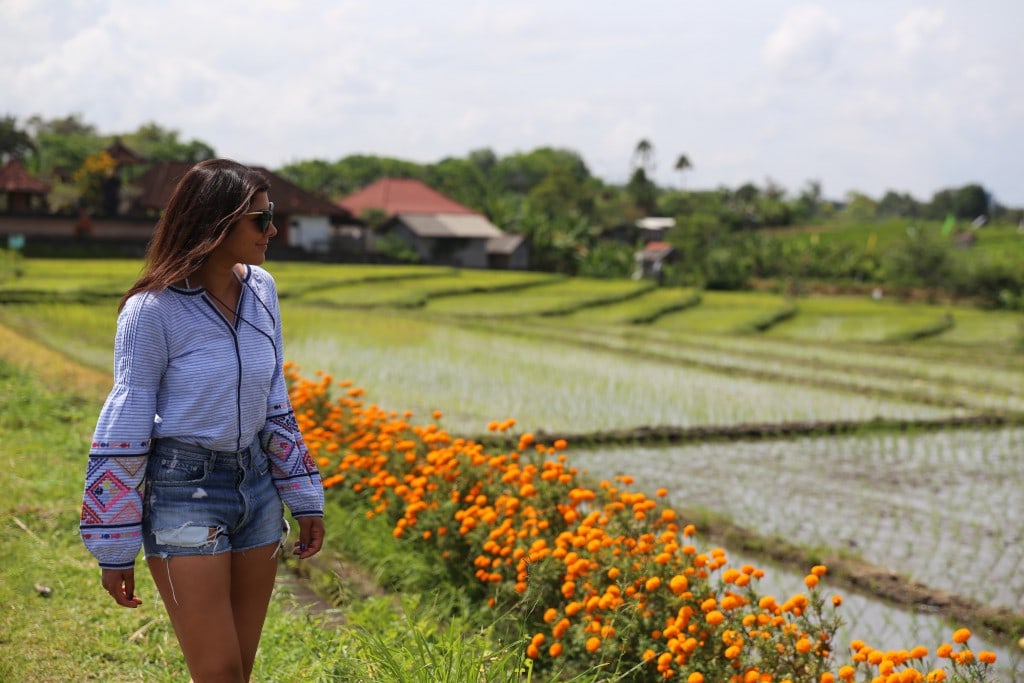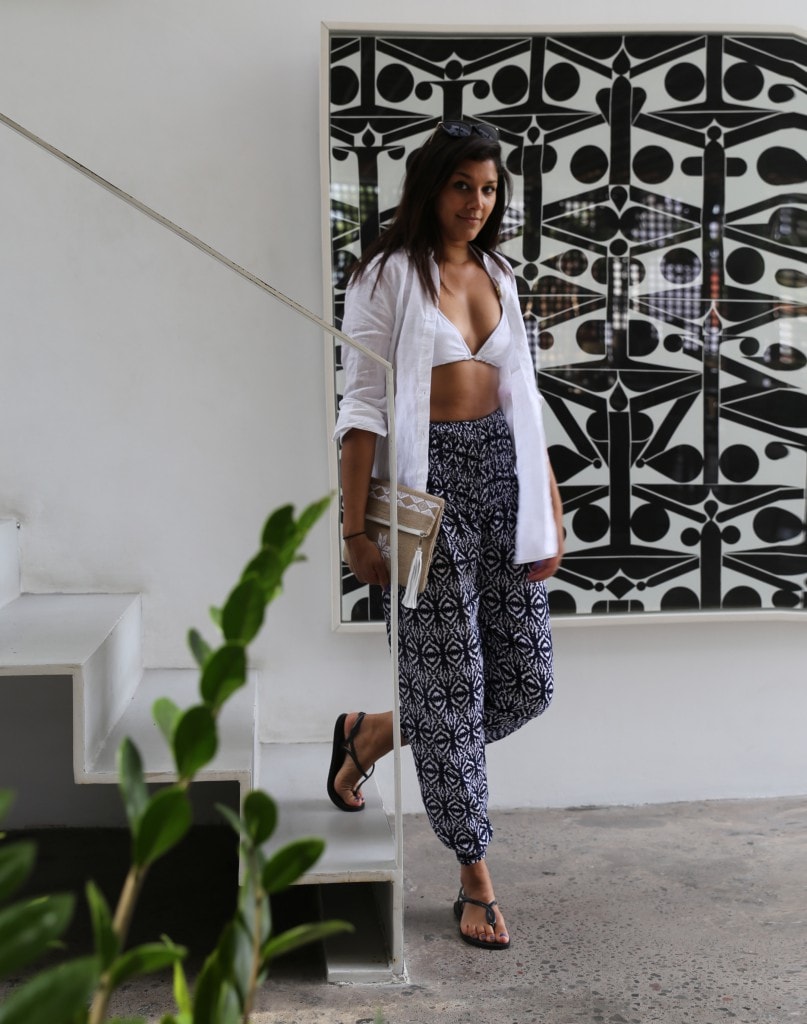 Jeanne white linen shirt by Joules worn with batik trousers and bikini top, Bonnie's own. Luna sandals by Havaianas.
This is a great chilled out daytime casual look which fits in really well with the Caguu yoga/surf vibes.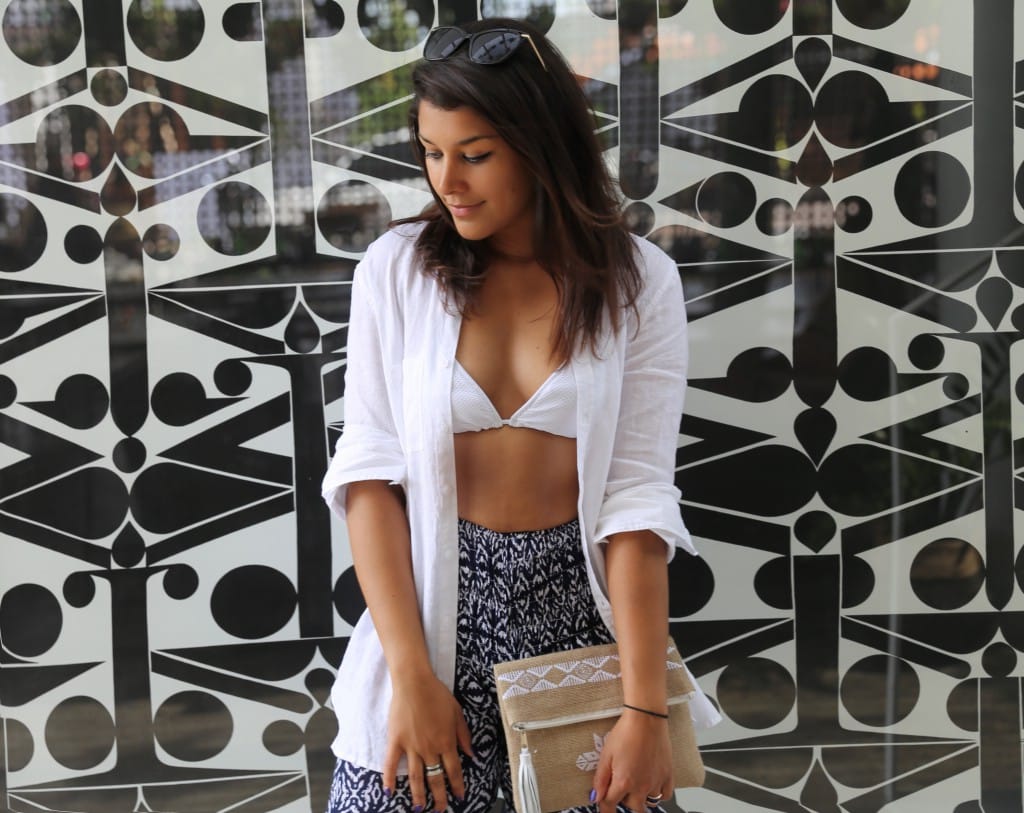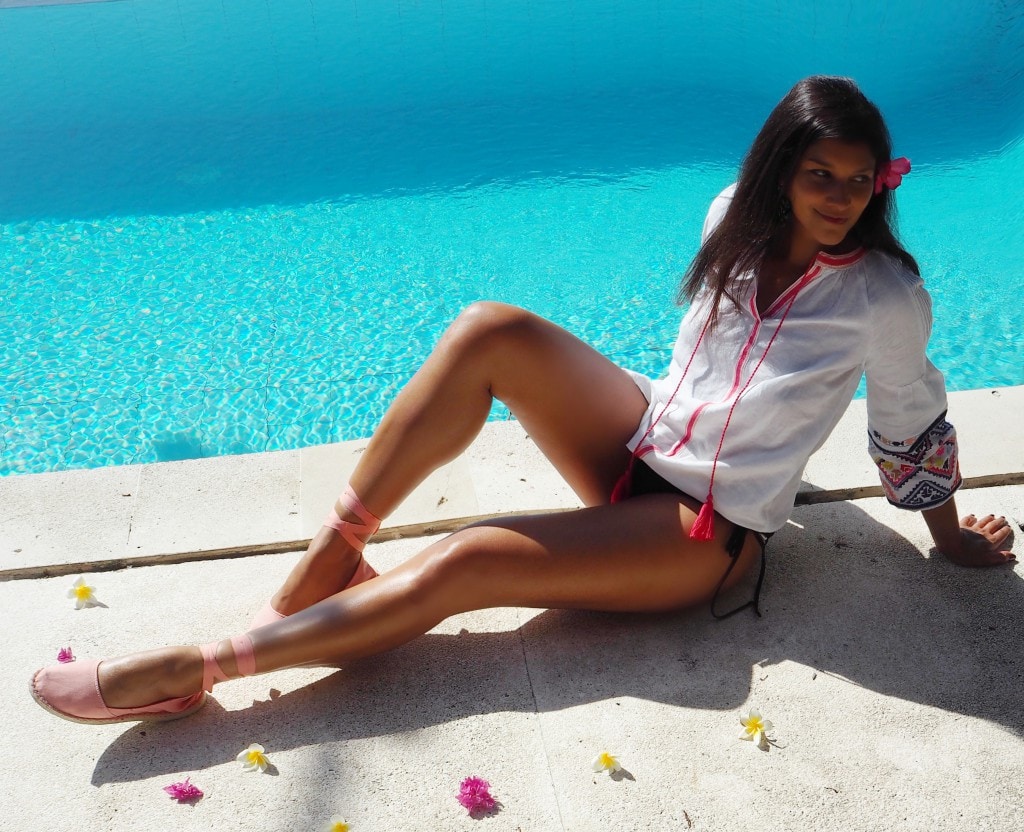 Yolanda embroidered long sleeve top by Joules, bikini bottoms Bonnie's own. Pink espadrilles by Havaianas.
Chilling by the pool at the Pandana Boutique Hotel in Nusa Lembongen.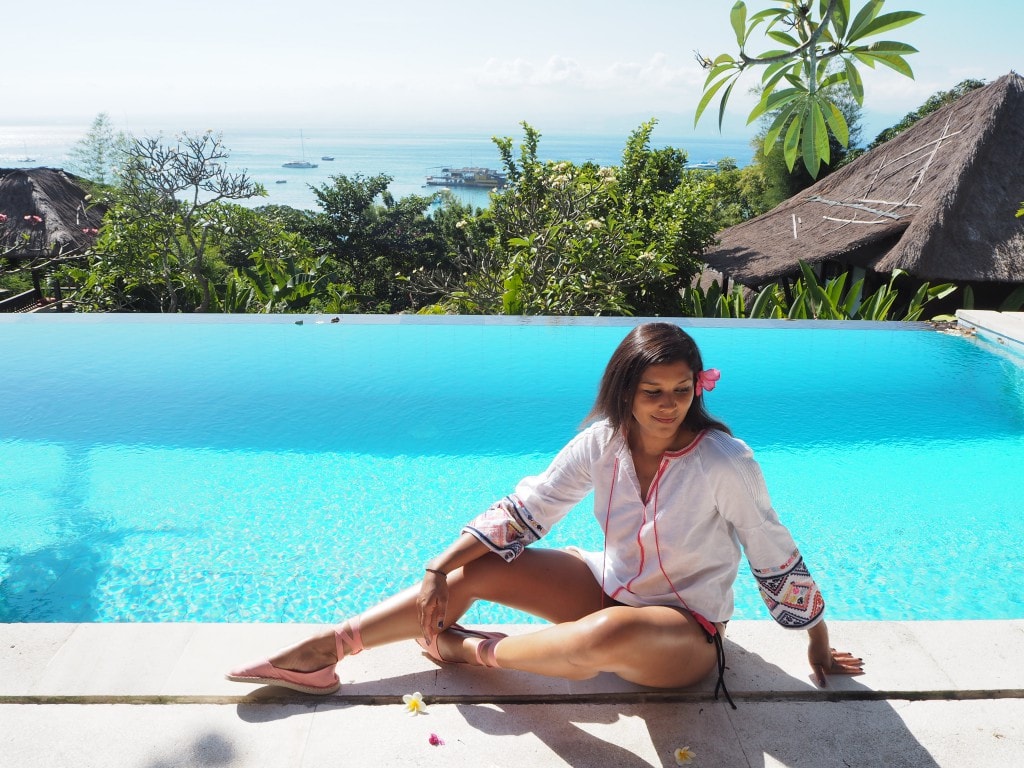 Bye for now, join me next time for a full run down on the @surfsistas surf and yoga retreat.
Bon voyage x