The Perfect British Winter Beach Staycation in Bournemouth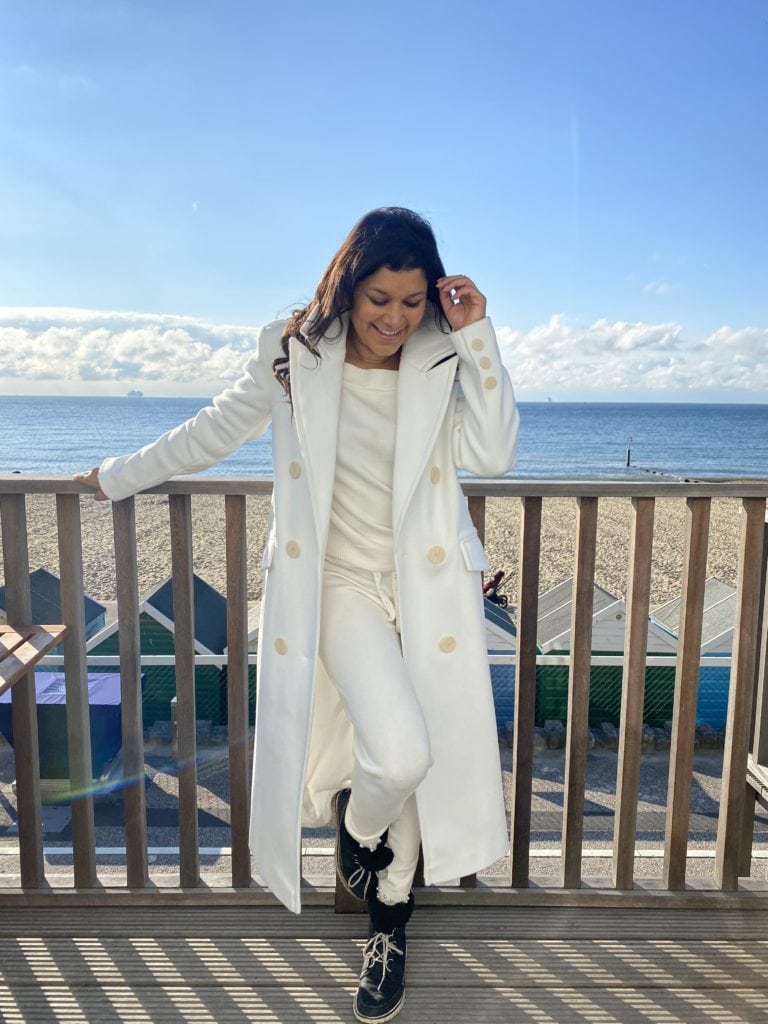 Where? Bournemouth Beach Lodges, Dorset, UK
When? October 2020 (This trip was taken before Lock down 2.0 in the UK)
Why? Earlier this month I was invited to stay and review the newly appointed and perfectly located Bournemouth Beach Lodges. Situated directly on the seafront of this classic British coastal town, it was the perfect spot for a winter beach staycation.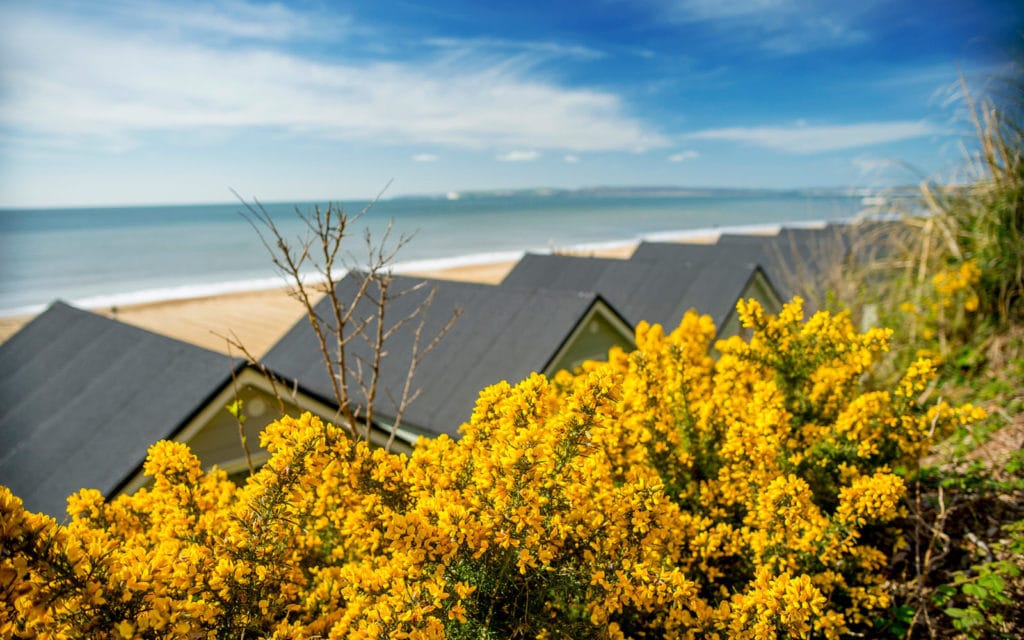 The lodges are refurbished small wooden houses, based on the traditional British beach hut idea but equipped with all mid cons and shower/ wc facilities built in.
Each lodge comfortably sleeps 4 adults or a family of 2 adults and 2 kids. They are clean, cosy and ideally positioned on the beach, each with its own verandah with undisturbed views of the sea.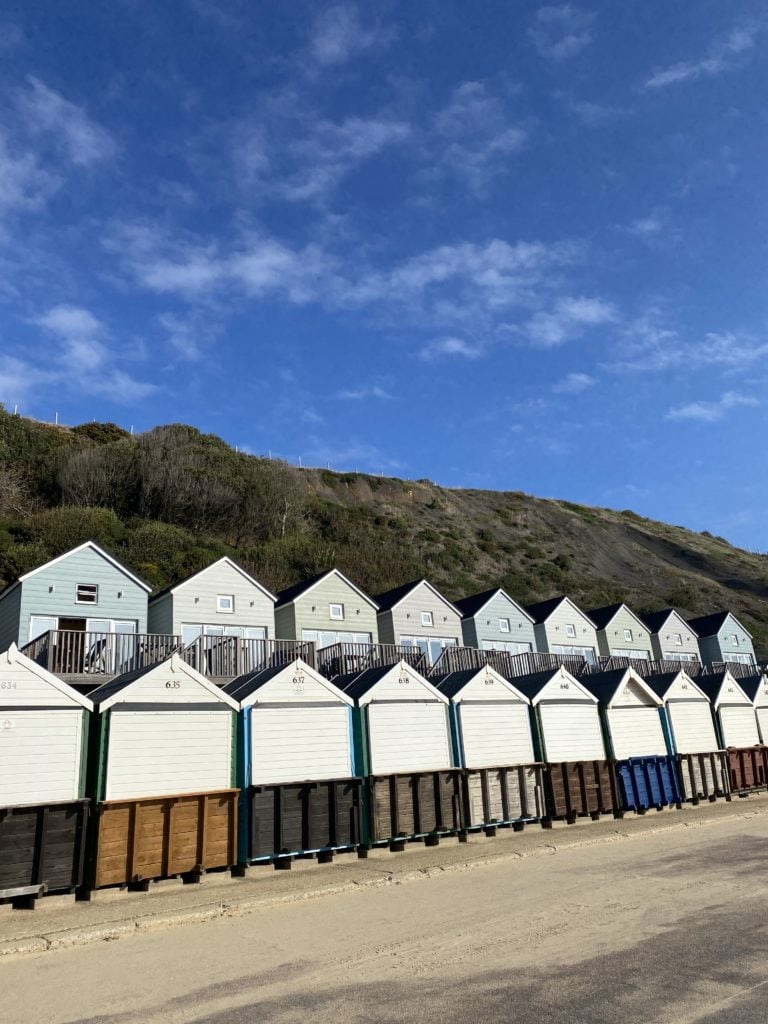 The facade is that of a classic British beach hut and the interior is a fully functioning wooden bolt hole, very much like a posh boutique 'glamping' experience.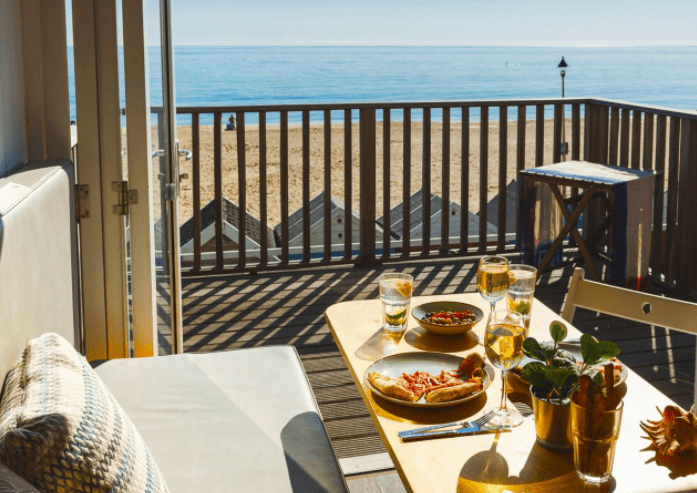 Each lodge has a well equipped, self catering kitchen, a small WC and shower room and a downstairs dining area which can convert into 2 beds if needed.
Upstairs there's enough space for one double bed and a single bed. It's compact yet perfectly comfortable.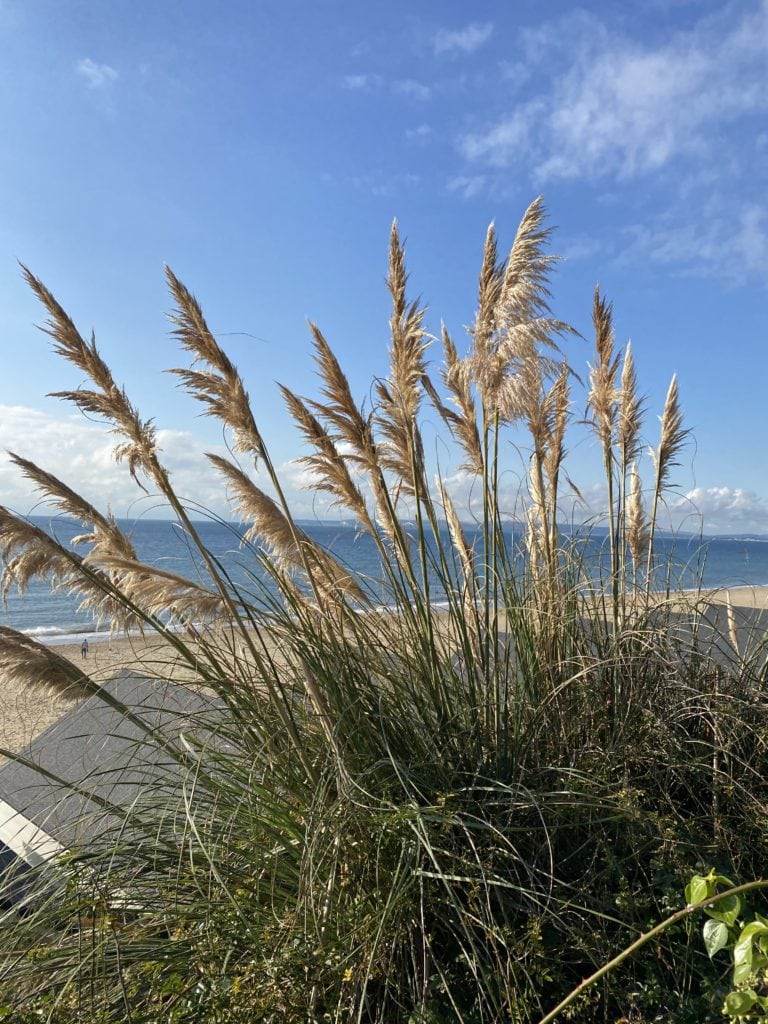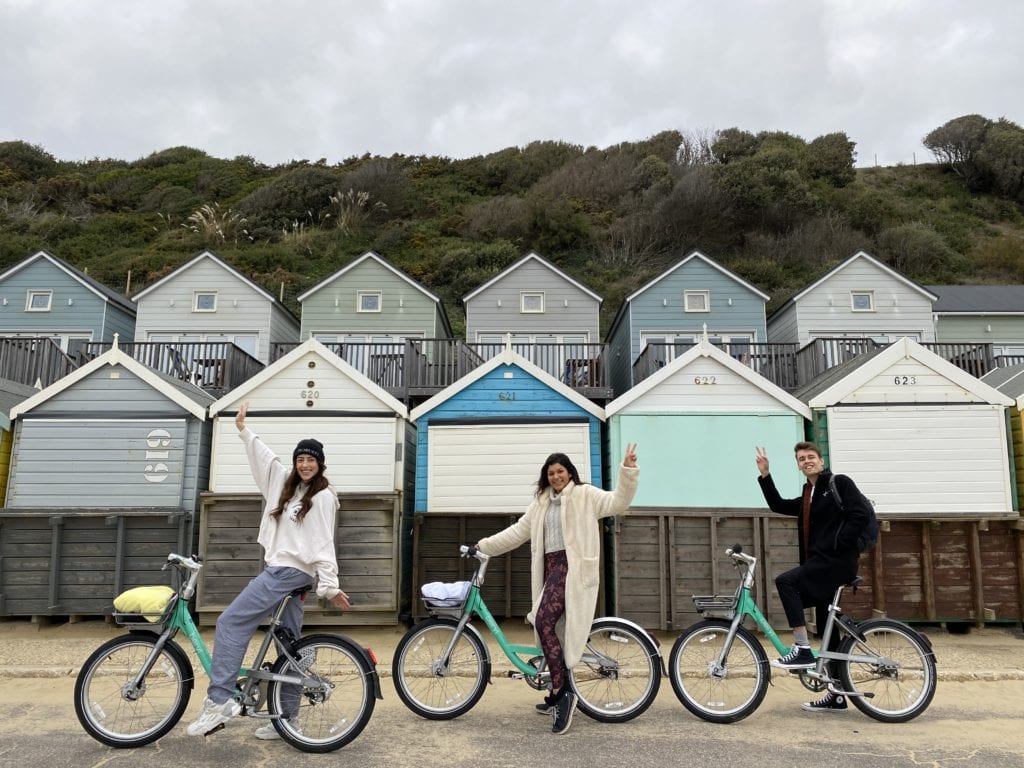 I stayed in lodge 17 for two nights with my two blogger friends Sabrina and Jay and we loved the experience. They are the perfect size for a family bubble or small group of friends.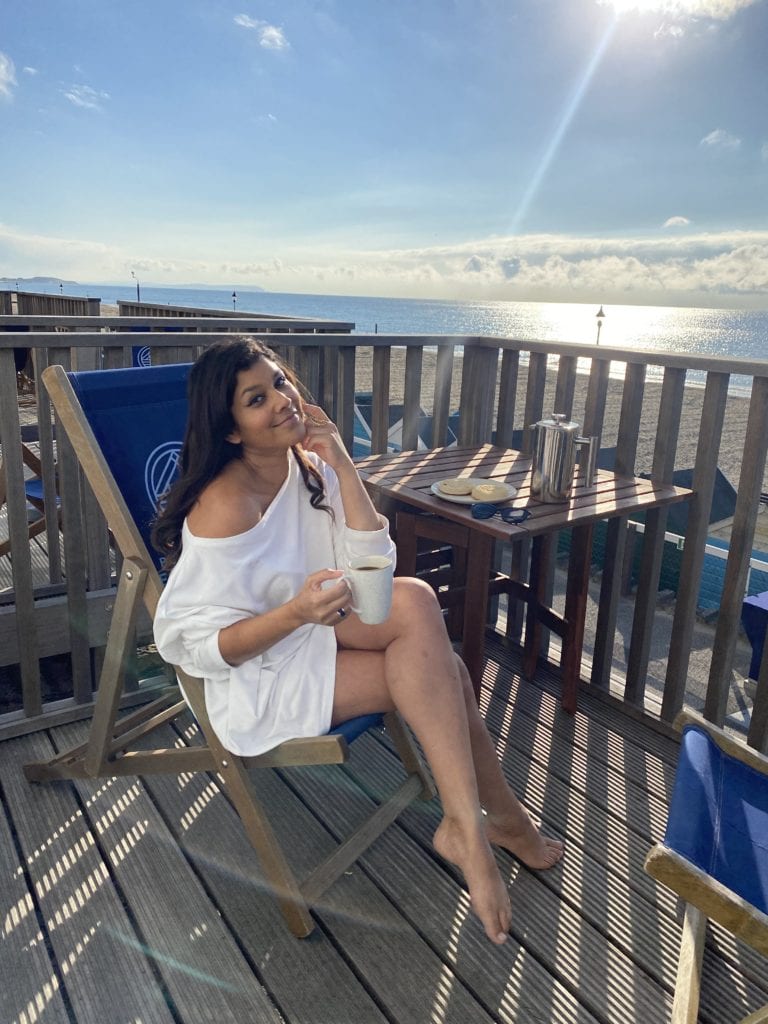 We found the experience super fun and it brought us closer together as a group. In the evenings we cosied up on the day beds and played 'heads up and 'charades' with a bottle of wine and kettle chips, how very British.
Each day we would start by waking up to the sound of the waves and catching the spectacular sunrise with a cup of tea and crumpets.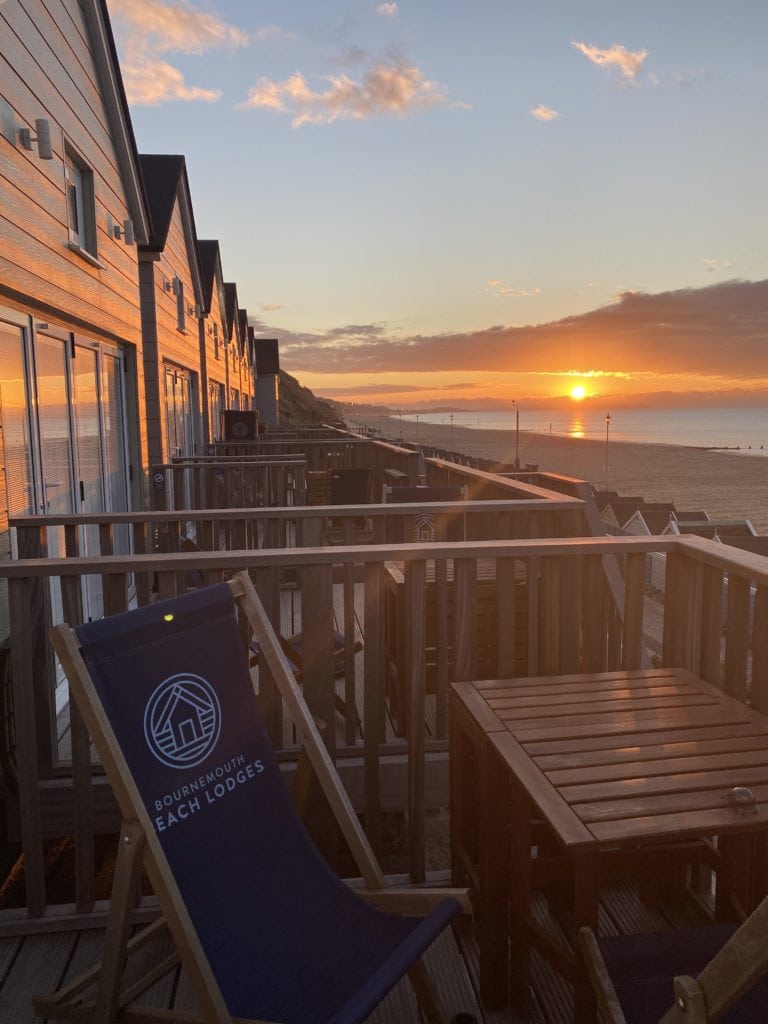 After raiding the hamper of supplies which the lodge keepers curate for you, we found freshly ground coffee, local clotted cream, jam and scones and lots of other quintessential English and locally produced goodies to indulge in.
If you're planning a festive break with the family or a mini staycation to rid yourself of the January blues, I would highly recommend a little vacation to these cute little cottage-like lodges.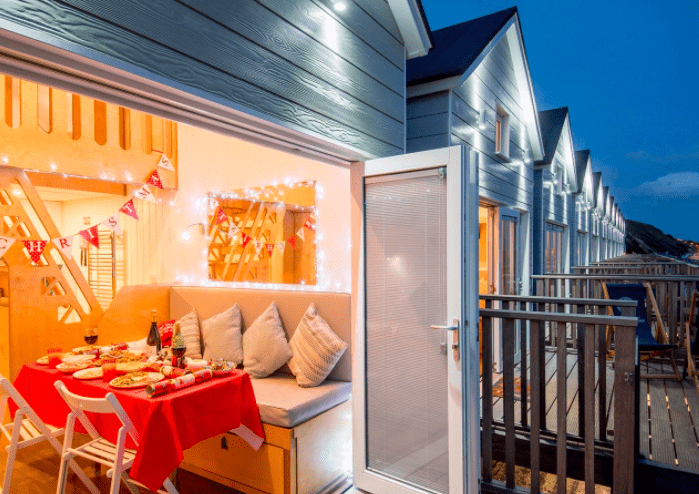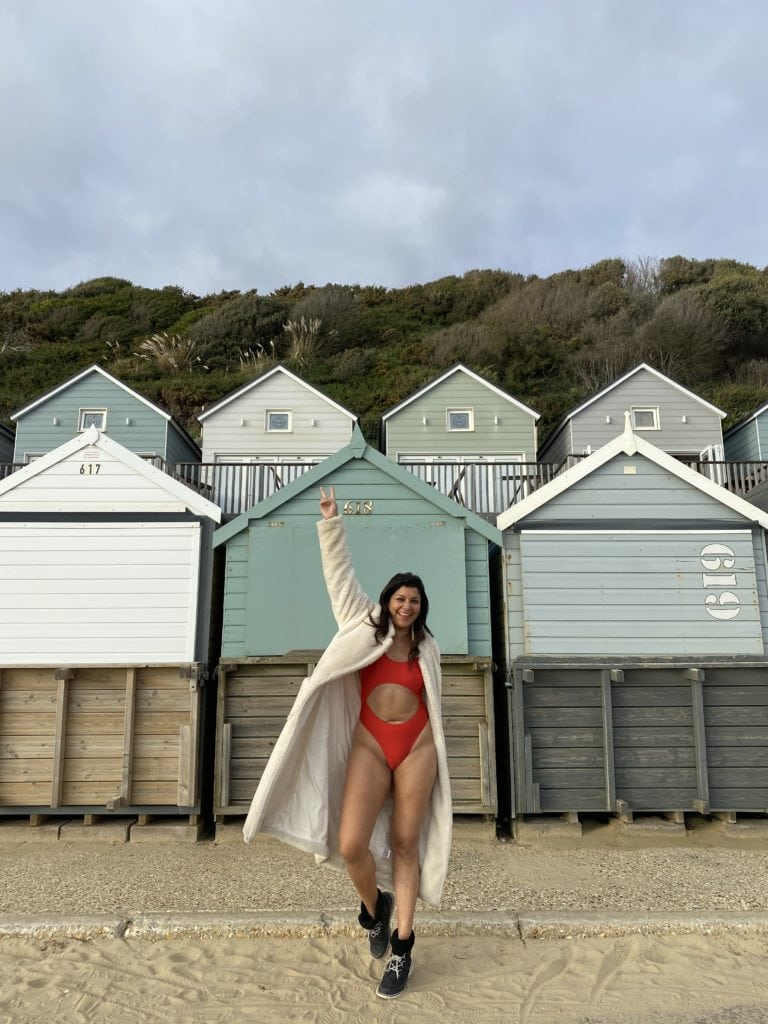 What to do in Bournemouth
Hit the beach! Well I mean it is literally on your doorstep, it would be rude not to. There are all manner of water based activities to get involved in from chilled beach strolls, visits to the piers, fish and chips picnics to more active adventures like cold water swimming (only for the brave haha!), stand up paddle boarding and surfing.
For those wanting the sea life but not quite ready to jump in, you can immerse yourself in Bournemouth life by visiting the cute Oceanarium, having a round at Smugglers Cove adventure Golf or hire Beryl Bikes and ride around the coast.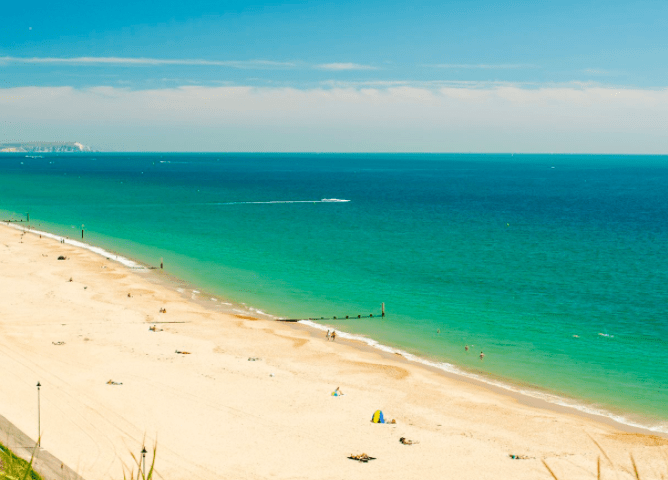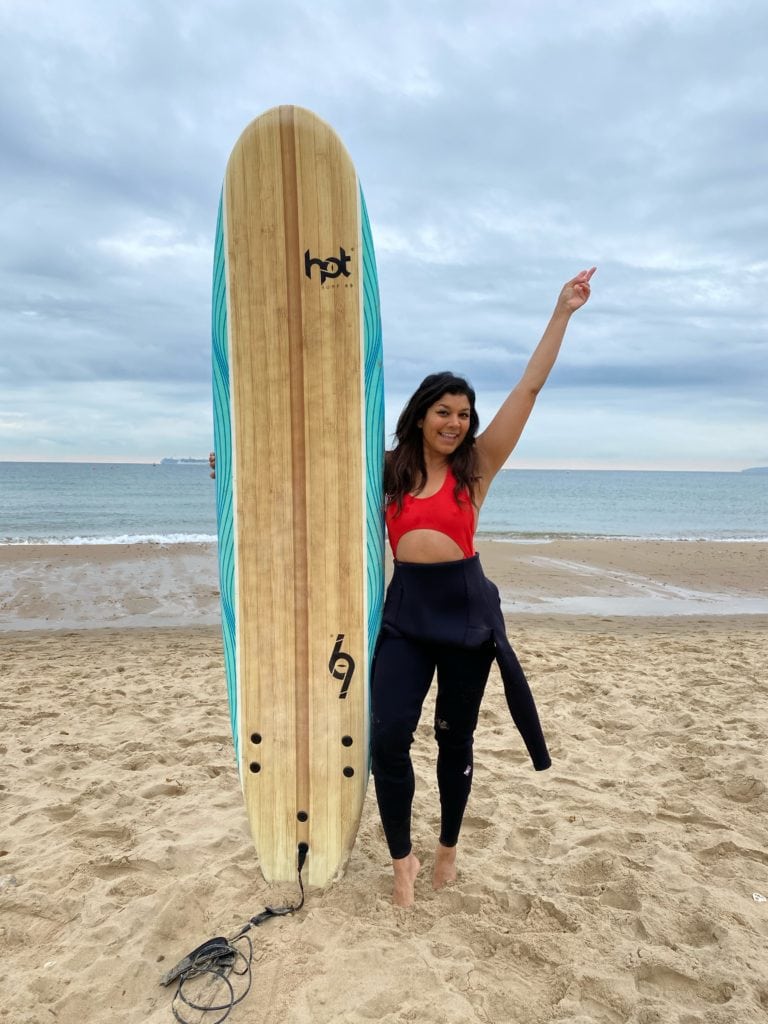 Sorted Surf School
As you'll know if you've you've visited my site before, I love to surf. The waves in Bournemouth vary from day to day. Some days you can catch some great waves and others it's so calm, it's more suited to chilled stand up paddle boarding.
The lovely guys at Sorted Surf School are total pros and supply you with full wet suits, all the equipment you need. The lovely instructors offer everything from beginners classes to helping you catch the best waves far out at sea.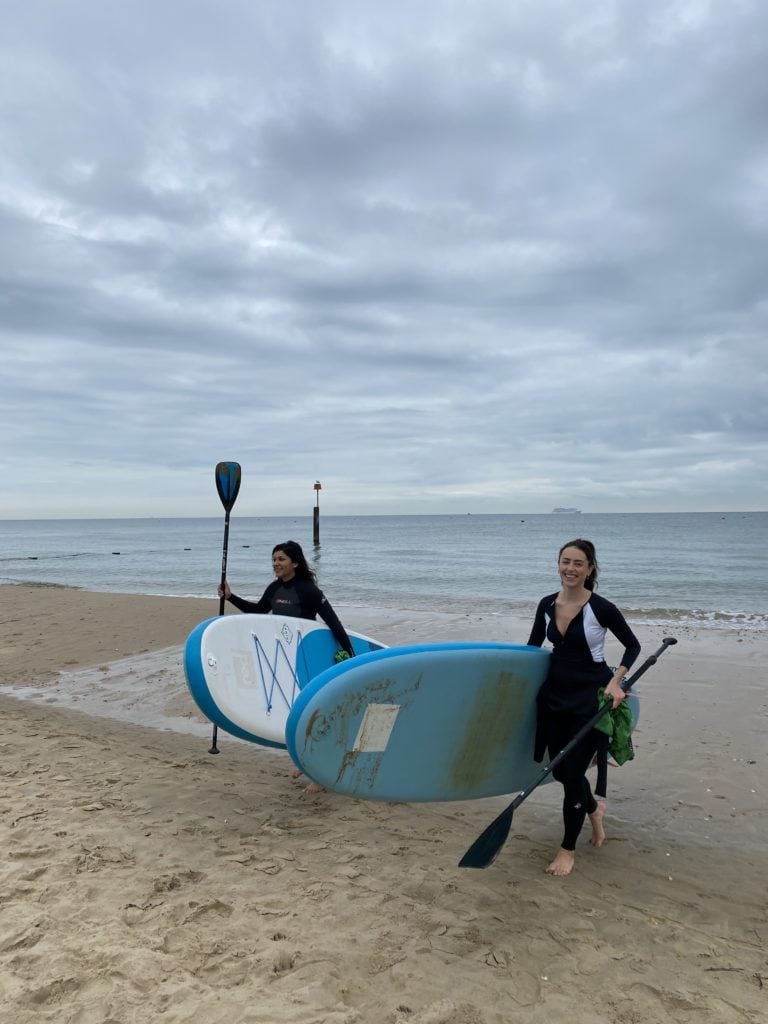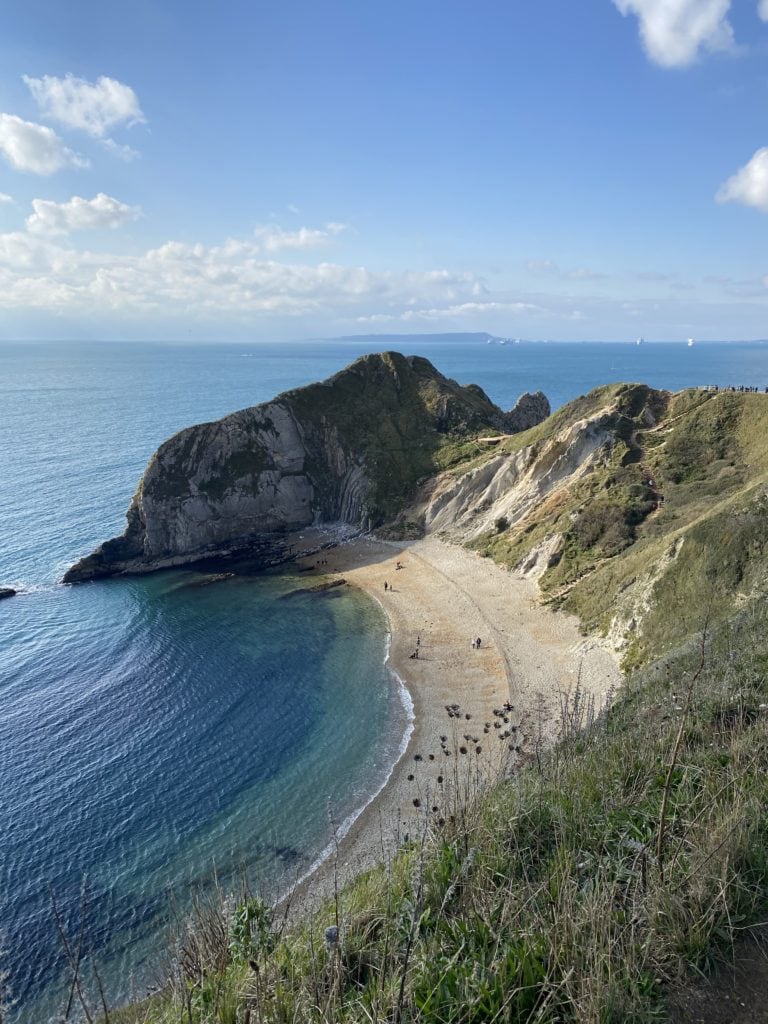 Day out at Durdle Door
Around a 1 hour drive away from Bournemouth is the spectacular natural coastal landscape of Durdle Door. Made instagram famous over the past few years this area of exceptional, natural beauty is well worth the drive and a hike down to the beach.
We brought our drones, cameras and a packed lunch and spent a lovely few hours basking in the sunshine. The climb back up to the car park is extremely steep so it might not be suitable for the elderly or anyone with knee problems, but the view can also be enjoyed from the tops of the cliffs.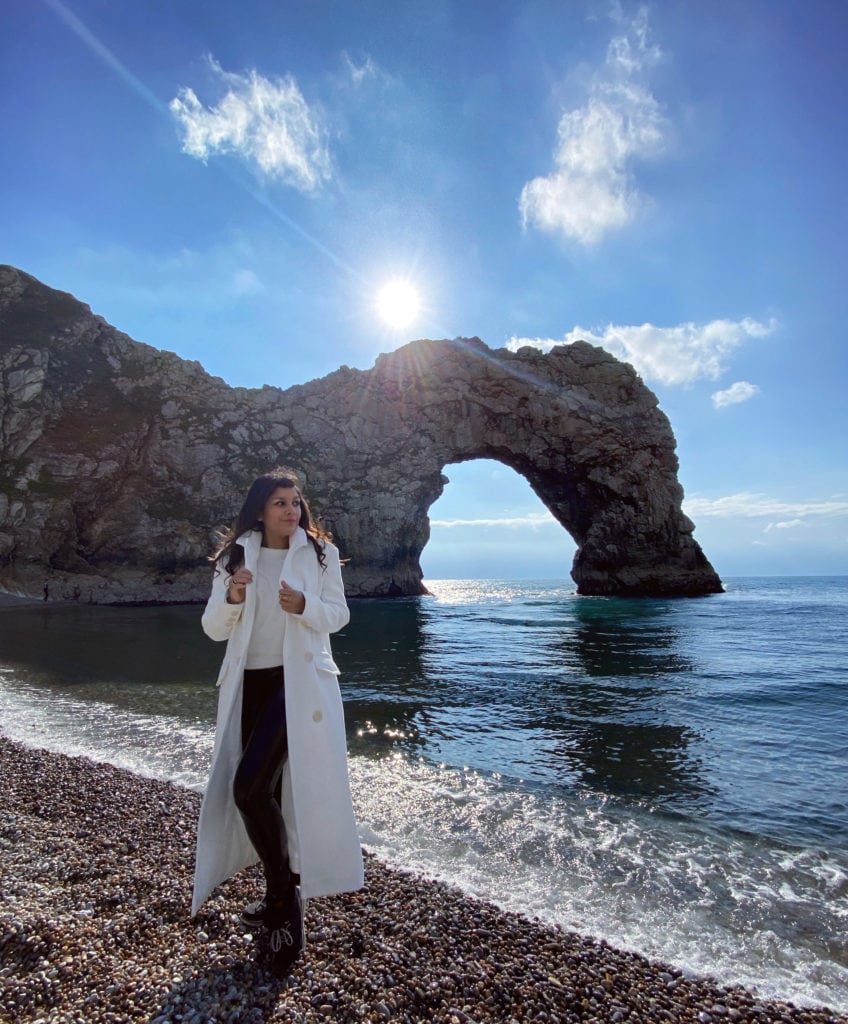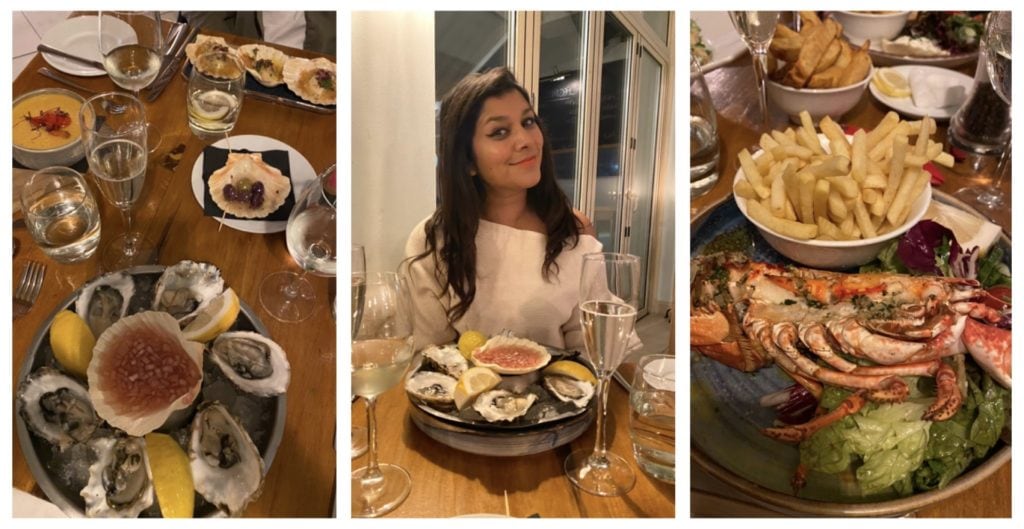 Eating out in Bournemouth
There are lots of great restaurants and cafes in Bournemouth, we were lucky enough to try out three of the best!
For fresh seafood lovers West Beach Restaurant (pictured above) is the place for you! Located right on the sea front, they served up some of the freshest and tasty oysters I've had in ages and I'm obsessed with oysters. My lobster main course was just mouth wateringly delicious.
We also got to try out the beach side Urban Reef Restaurant. The menu is more eclectic, with modern European dishes, not just seafood. The roasted Camembert is divinely indulgent. There's more of a fun, party vibe here as you can sip cocktails on the fairy lit outdoor balcony and while listening to chilled house tunes.
Quite possibly my favourite restaurant for a traditional English roast ever!!! The Larder House is incredible! Using only the best locally sourced ingredients, perfectly cooked vegetables and succulent meats, is the USP of this retro trendy restaurant. I can't recommend it enough, if you only have time to visit one restaurant in Bournemouth, it should be the Larder House. (Pictured below)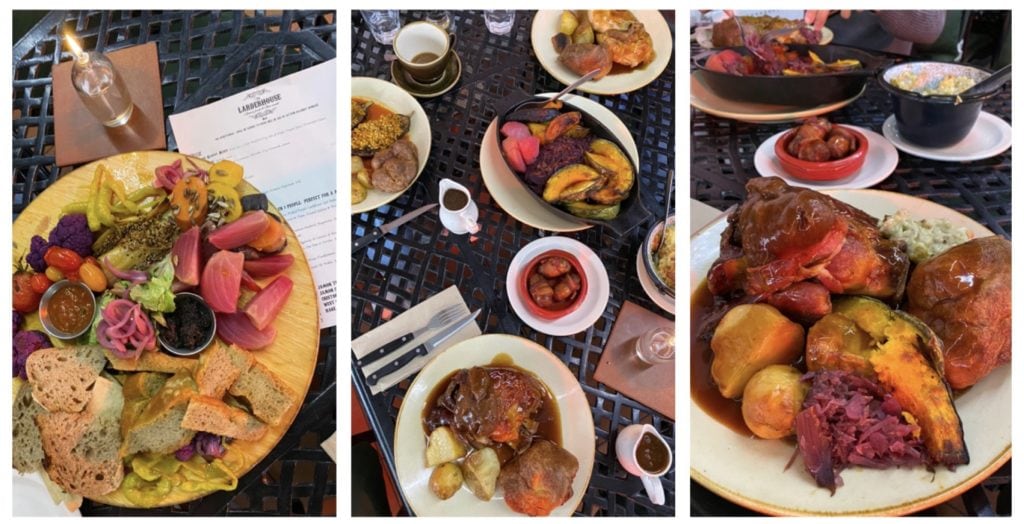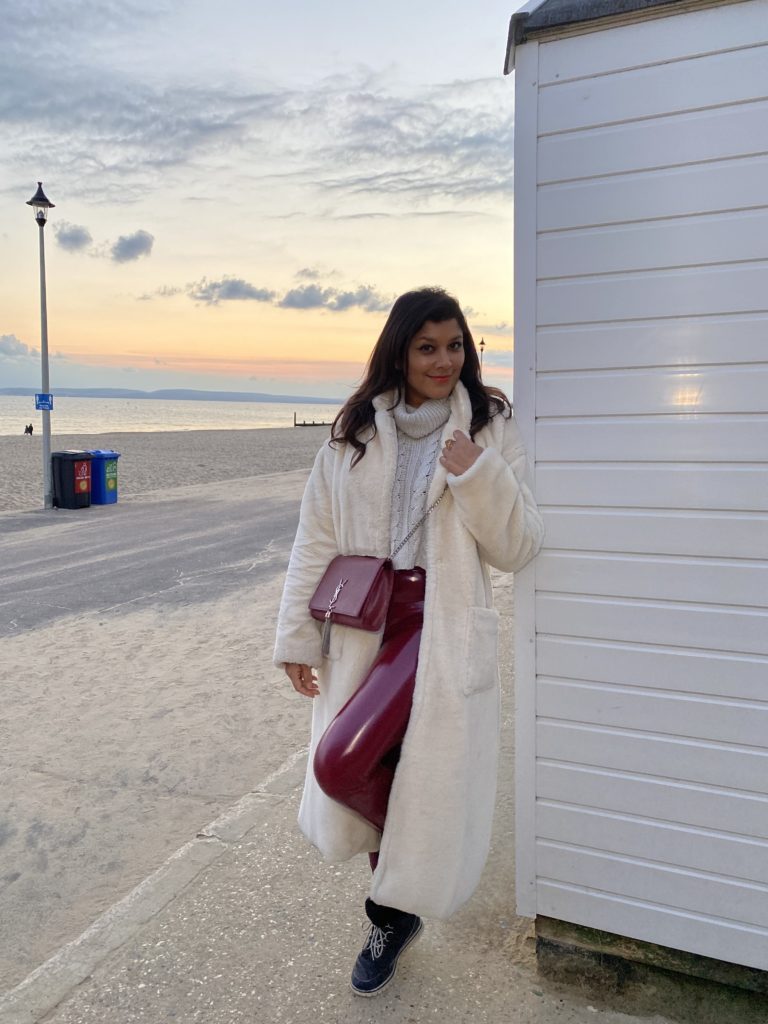 That's all from Bournemouth and lovely beach lodges for now! For more information on the lodges click this link.
For more of my UK staycation recommendation ideas click here.
I hope that you enjoyed the blog, let me know in the comments below if you liked it or would like to share your thoughts :) You can also find me on instagram @bonnierakhit
Bon voyage xx