The Ultimate Girls Luxury Mini Break at Ritz Carlton Bahrain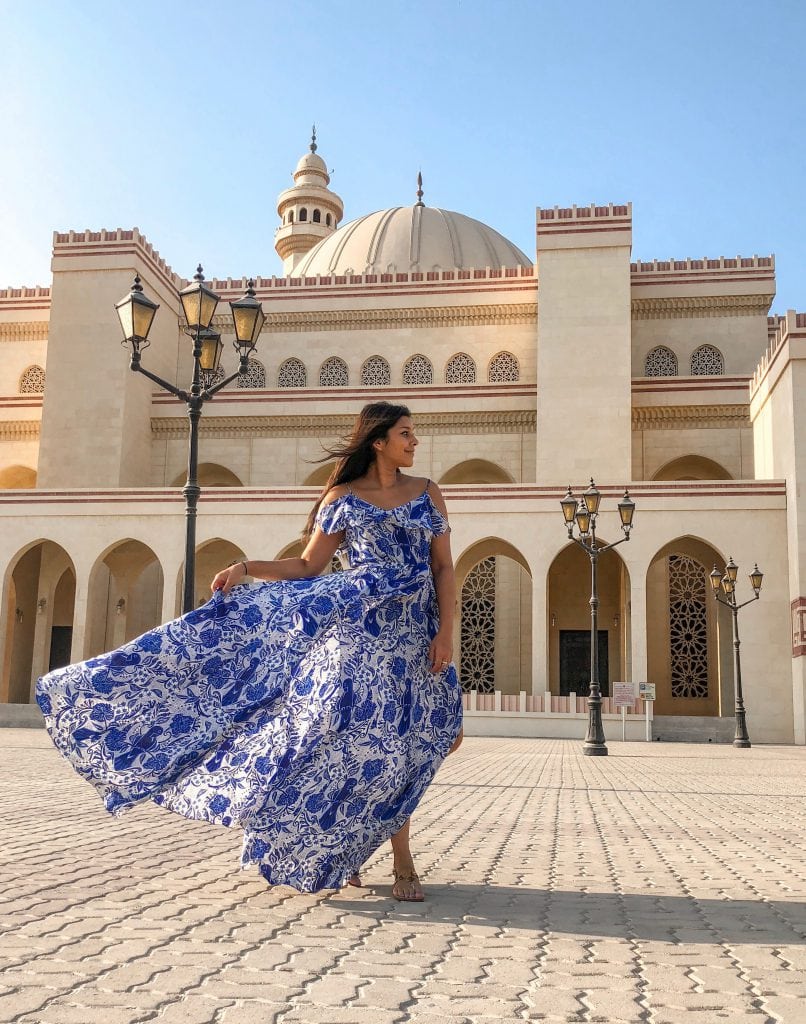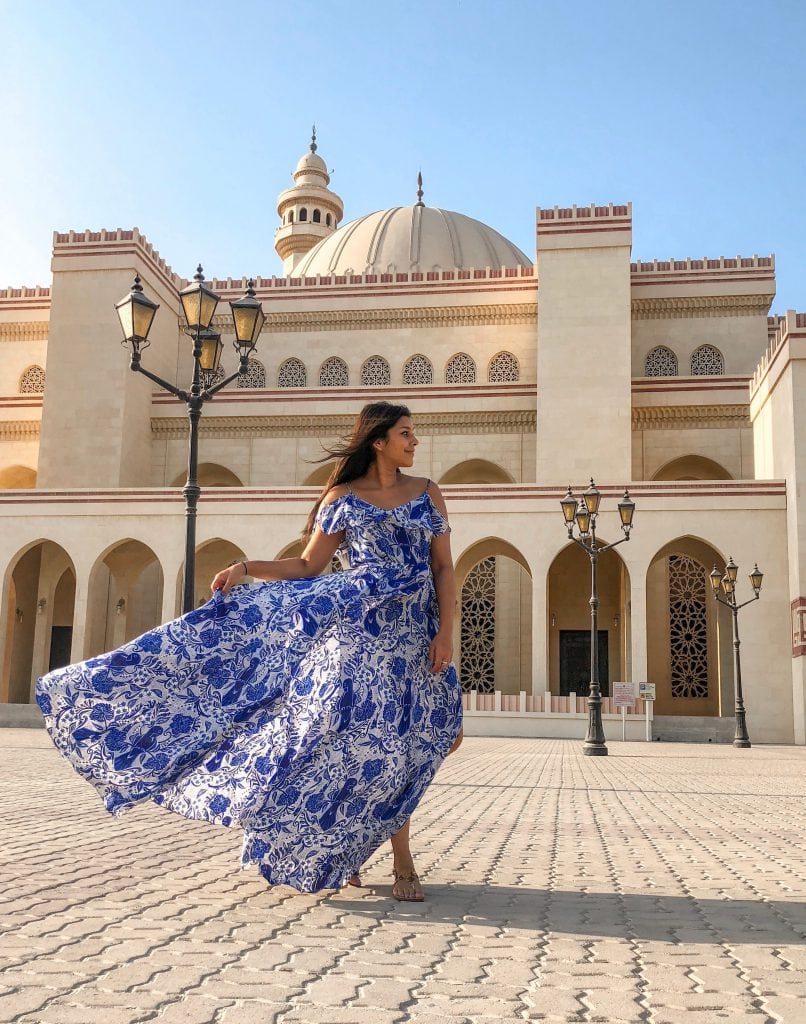 Where? Bahrain, The middle East. A nation comprising of over 30 islands in the Arabian Gulf.
When? October 2018. Bahrain is hot all year round, making it a marvellous winter sun destination.
Hotel? Ritz Carlton Bahrain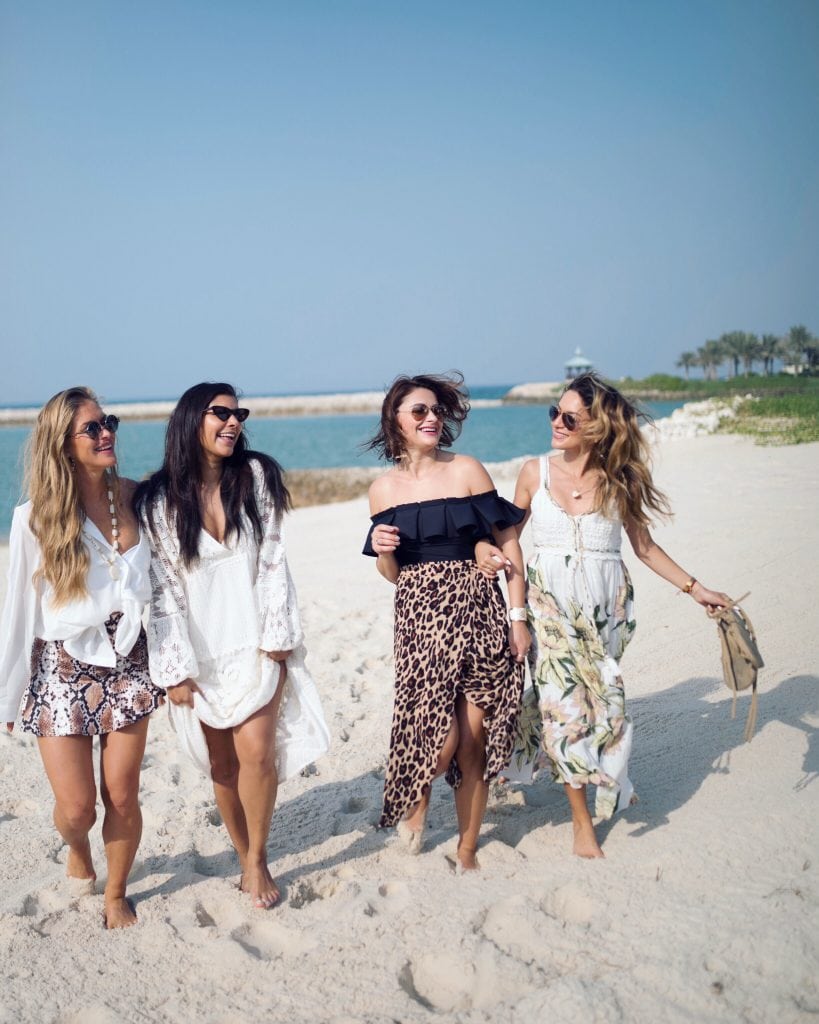 Why? Last week myself and fellow blogger friends, WhitneysWonderland, Maja Malnar and Elena Sandor were all invited to Bahrain to experience a wonderful 'girls luxury weekend break' at the spectacular Ritz Carlton Bahrain.
If you watched Sex and the City 2, the movie, you'll have an idea of what sort of pampering we were in for. Keep scrolling to read my photo diary all about our 'Ultimate Girls Luxury Mini Break at Ritz Carlton Bahrain.'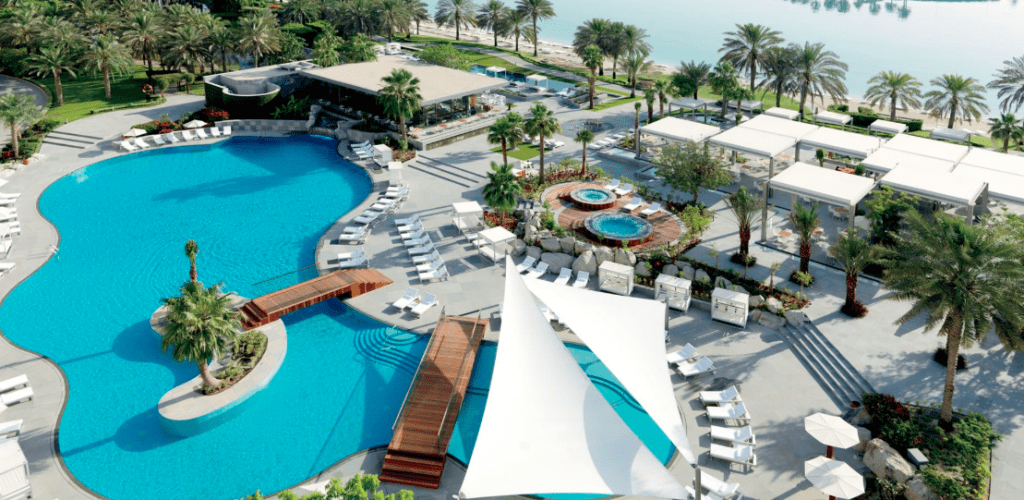 The view of the pool at the hotel from my room. The turquoise central pool looks out over the beautiful sun drenched bay.
We flew with Gulf Air. The flight takes around 8 hours from the UK to Bahrain. The lovely guys at the air line gave us an upgrade as you can see from my lie down incredible seat in first class. Cheers!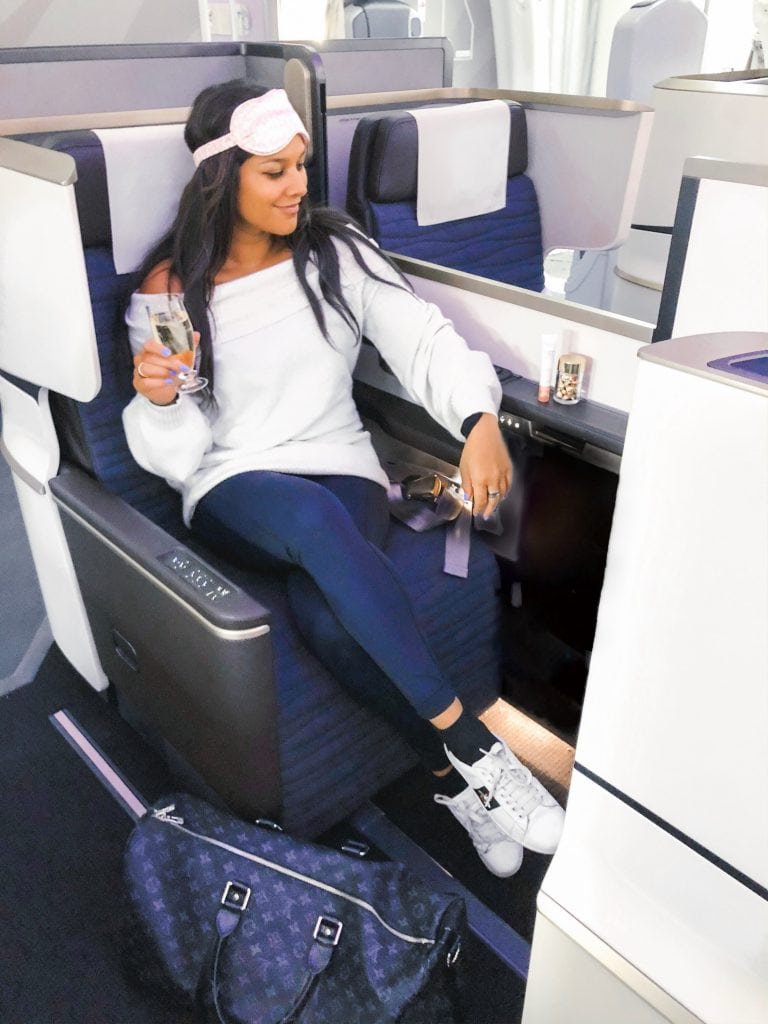 Only a short 20 minute journey from the airport, the Ritz Carltons is in Manama the capital of Bahrain. This central location makes it a great location from which to discover the island. Although to be perfectly honest I would have been just as happy staying in the luxury resort the whole time :)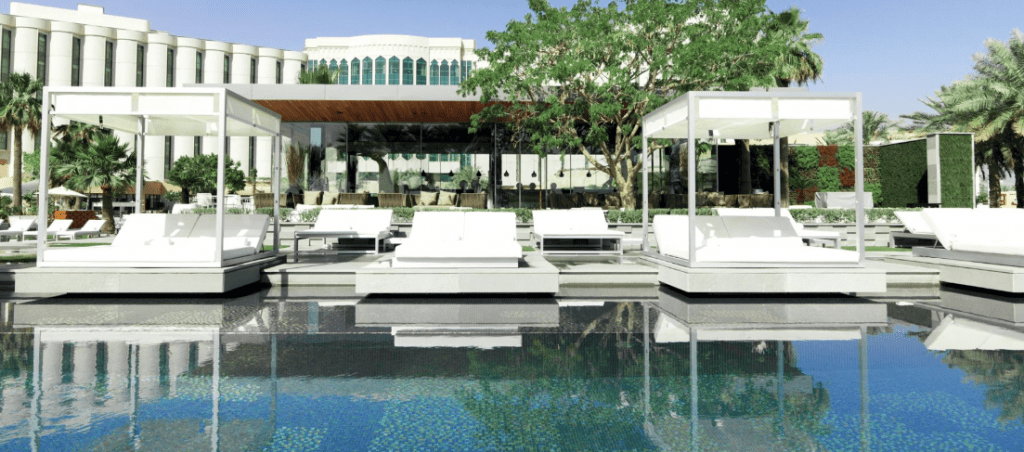 The hotel is split into rooms, suites and private villas, some with their own staff and swimming pools (pictured below). The decor throughout is modern, clean, white minimal lines with abstract artwork dotted around the rooms. It's equipped with all luxury mod-cons including wide screen TV's, huge fluffy beds, slippers, gowns, large walk in wet rooms with rain showers and in some cases, your own butler.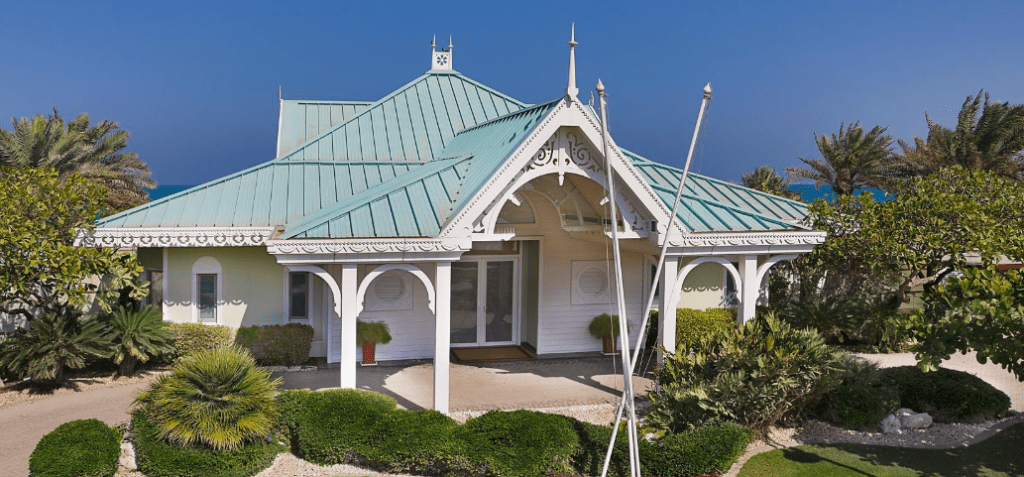 Above: the private pool villas
Below: A Bahraini breakfast served in my room, complete with fruit platter, shakshouka eggs and a huge pot of coffee, yum.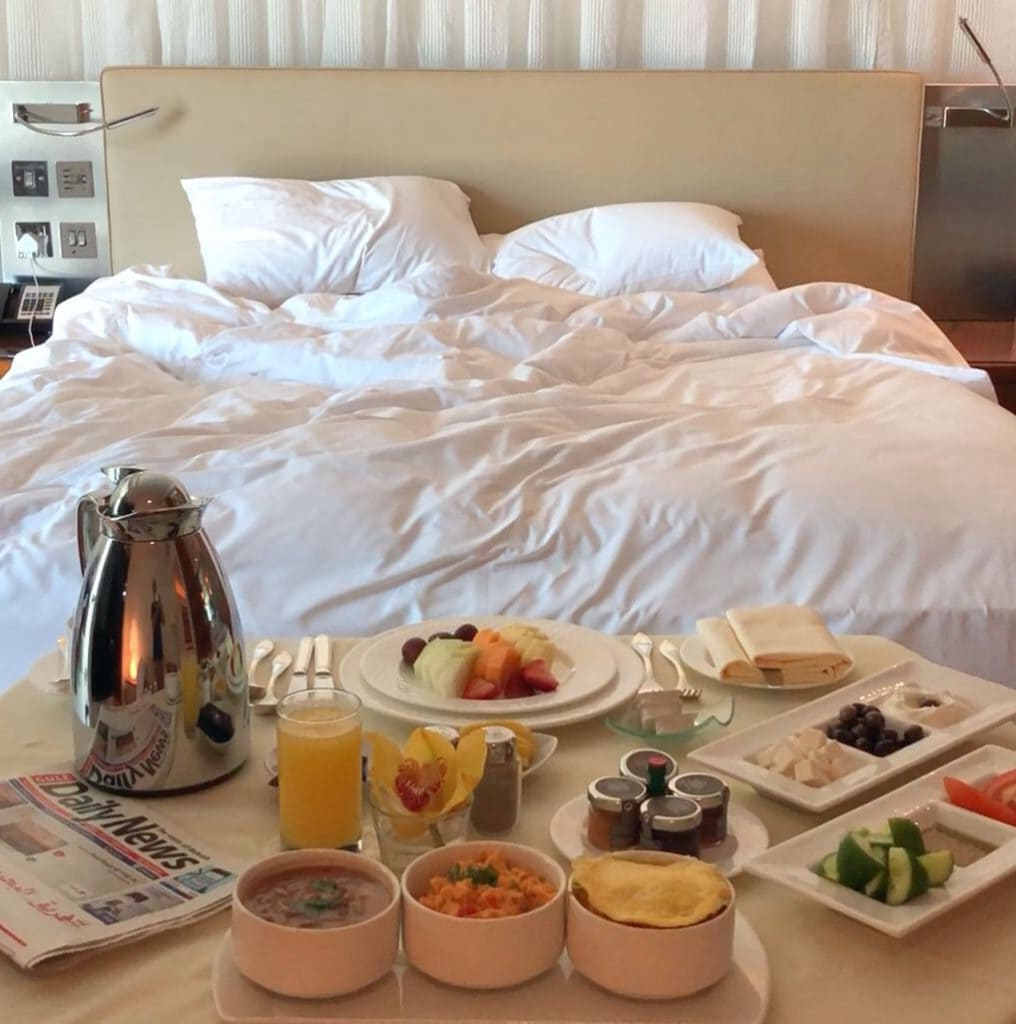 The ultimate in relaxation. Me chilling out and enjoying a rose petal bath in the beautiful, bright bathroom in the villa suite.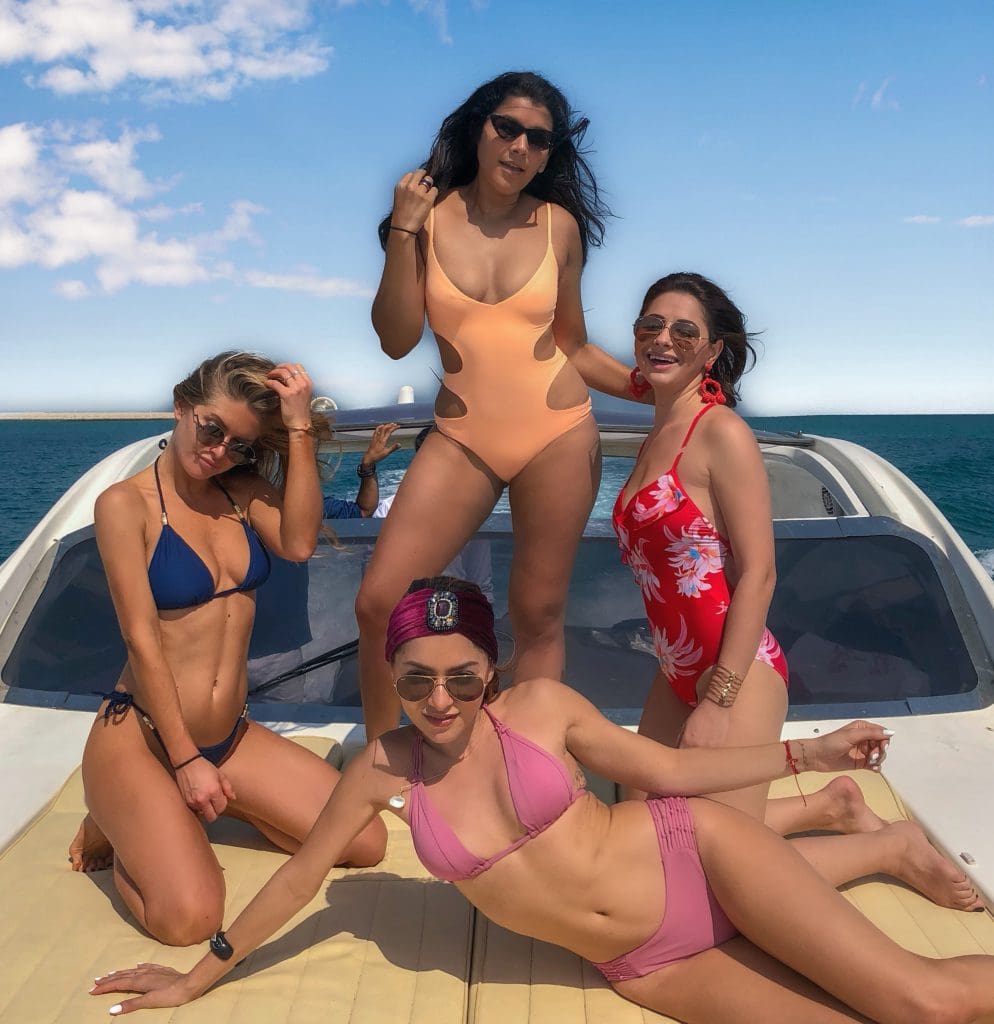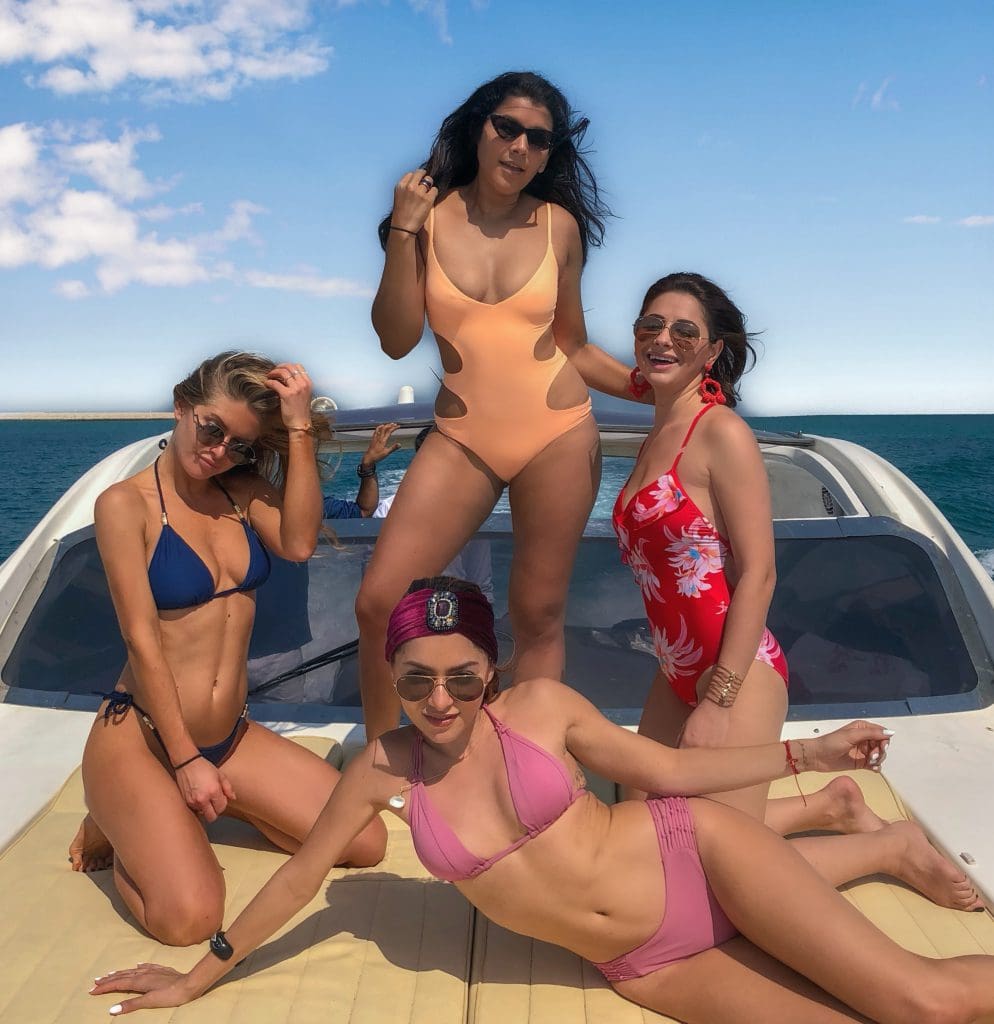 What to do in Bahrain – Pearl diving boat trip
On our first day the guys at Ritz Carlton took us out on a beautiful yacht to experience a day of pearl diving, which is an activity very specific to this region. I love a boat trip, it's one of my favourite pass times, but adding the pearl diving and later, the secluded beach picnic, is something a little different and more exciting.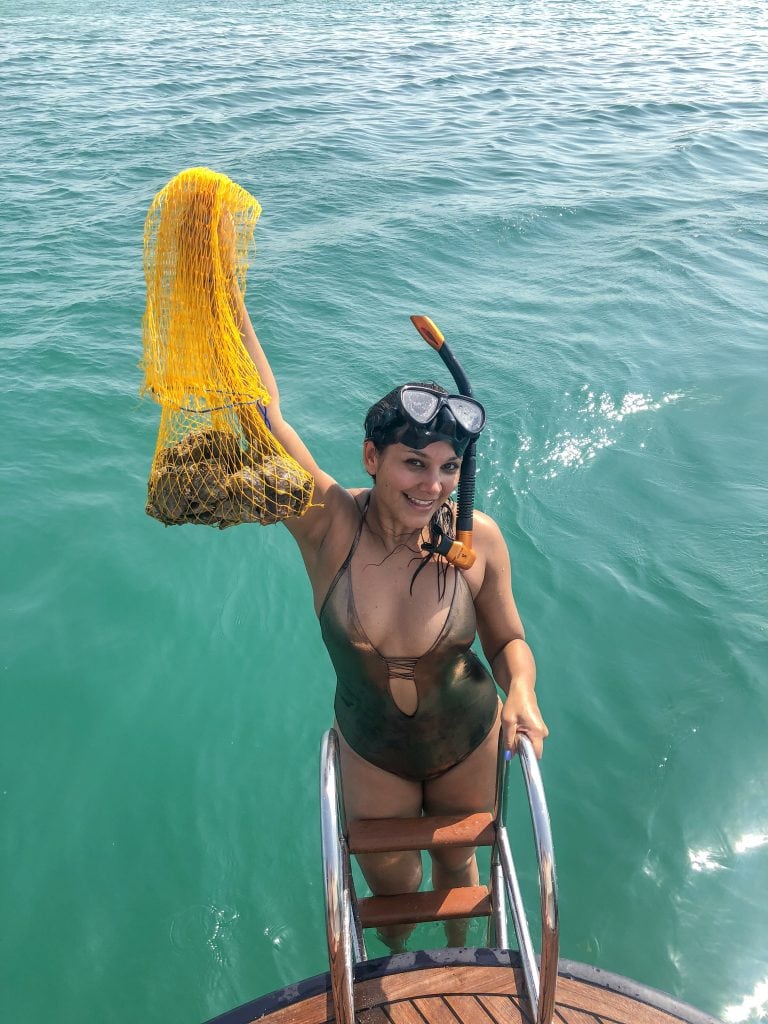 Me with my pearly catch of the day. Our captain Mohamed helped us to open the oysters, but unfortunately I didn't get a pearl. The mother of pearl on the inside of the shell was just as beautiful though.
After a fun morning of diving and snorkelling we sailed to an exquisite, secluded beach for a wonderful alfresco lunch, served on a bed of Arabian cushions and throws, with plenty of delicious bbq fish, meat, salads and huge fruit platters.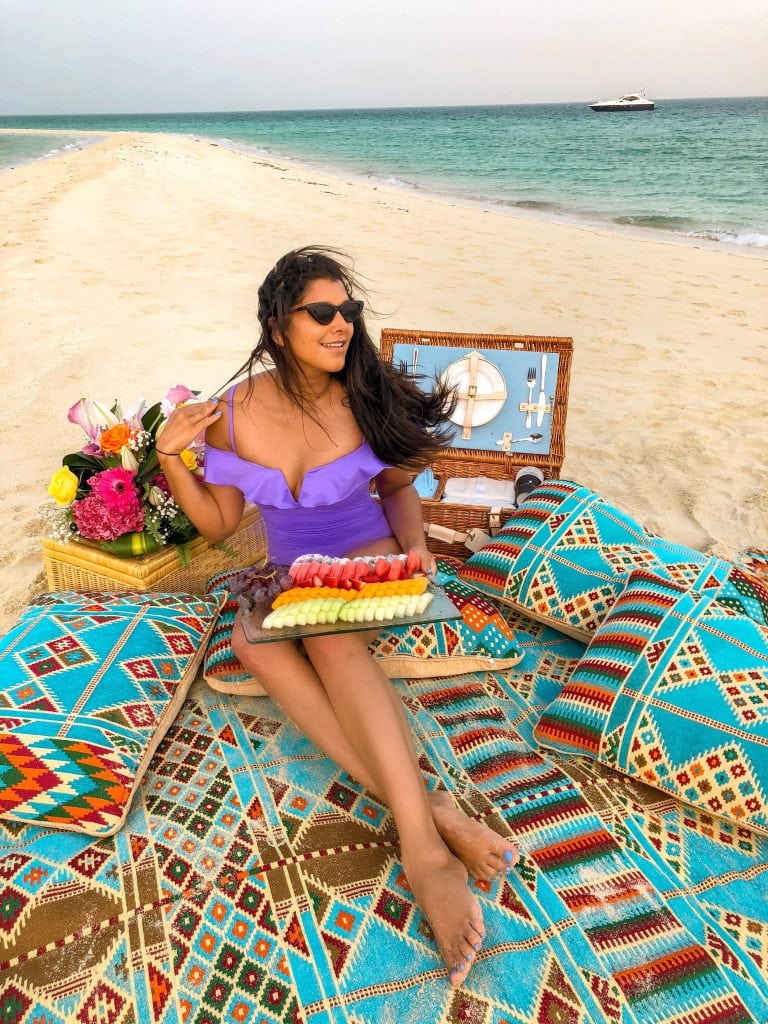 Dinner in Nirvana 
That evening we enjoyed dinner at one of the hotels 11 dining options. And I would like to tell you that I had one of the best Indian meals I've ever had, (sorry mum!) at the renowned Nirvana Restaurant which also happens to be one of the best restaurants in Bahrain.
We enjoyed a delecatable Indian feast of vegetarian bhaji starters, meat and fish succulently prepared straight from the tandoor grills and a plethora of curries, biriyanis and naan breads. I was in heaven! Or should I say, Nirvana!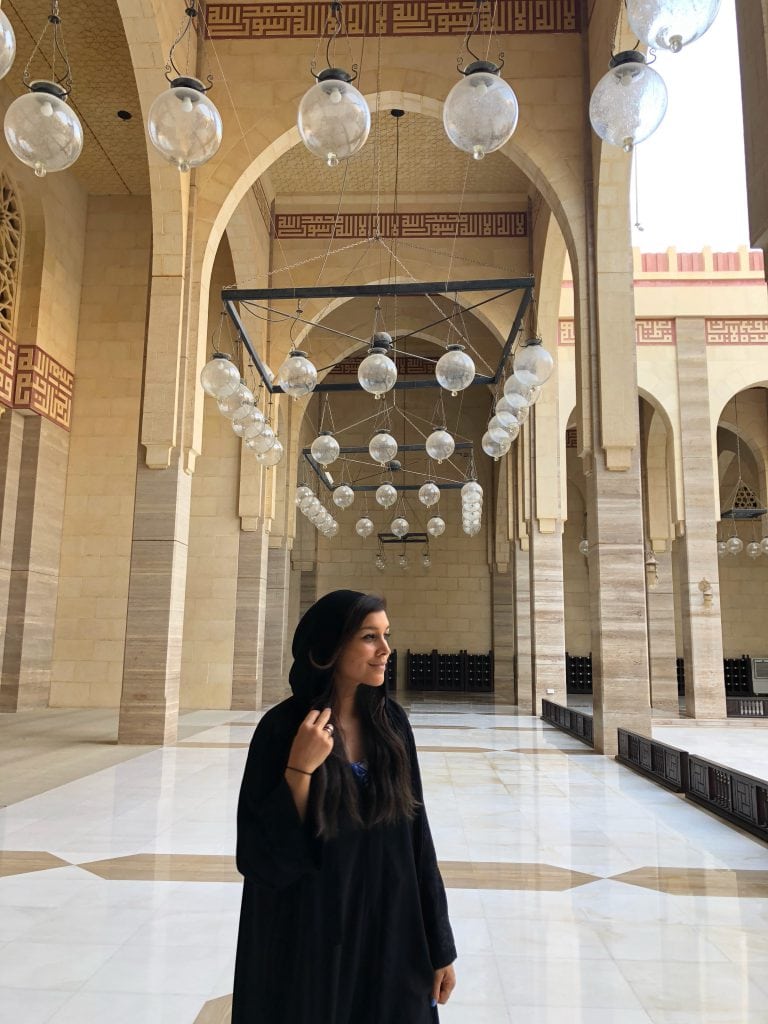 Bahrain City Tour
The next day we went on a half day city tour of Bahrain. We were taken to the famous Al Fateh Mosque,  the second largest mosque in the Middle East (outfits provided as above). We went to museums, coffee houses and we also got to see inside a traditional Muharraq houses, which is what old Bahraini houses used to look like.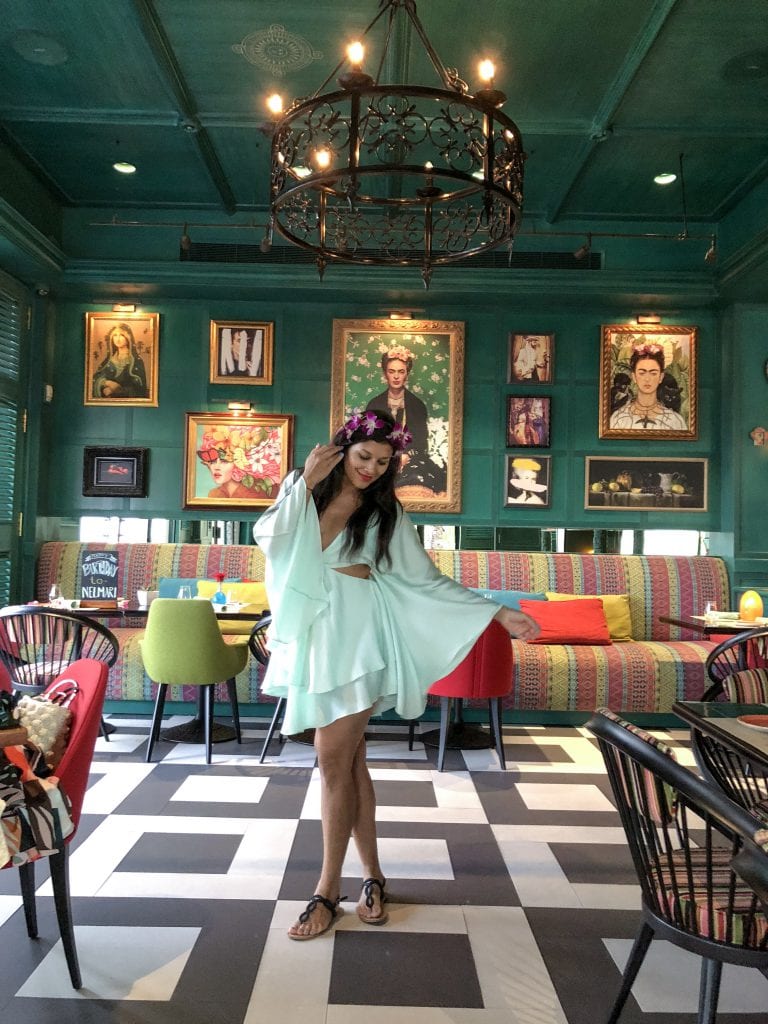 Cantina Kahlo
Dinner on our second night was enjoyed at another of Bahrain's best restaurants, Cantina Kahlo. Which luckily for us was also part of our hotel complex. We enjoyed experimental and modern Mexican cuisine underneath the stars. The interiors are seriously cool too, pictured above.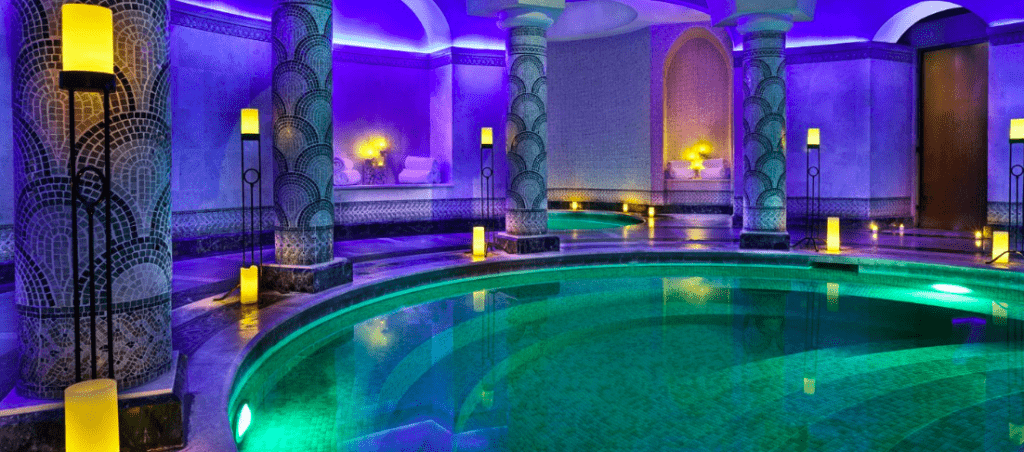 Spa day
The final day of trip was all about being pampered and enjoying the luxuries of the hotel. We started with a morning massage and use of the incredible spa water circuit with hot tubs, jacuzzis, steam rooms and saunas.
We then spent the afternoon at the pool and the hotels private island beach (pictured below).
That evening we were treated to an incredible evening bedouin feast, created specifically for us at our villa, within a stunning red and black traditional marquee, underneath the stars. It was the perfect setting for a romantic end to out decadent girls luxury mini break in Bahrain.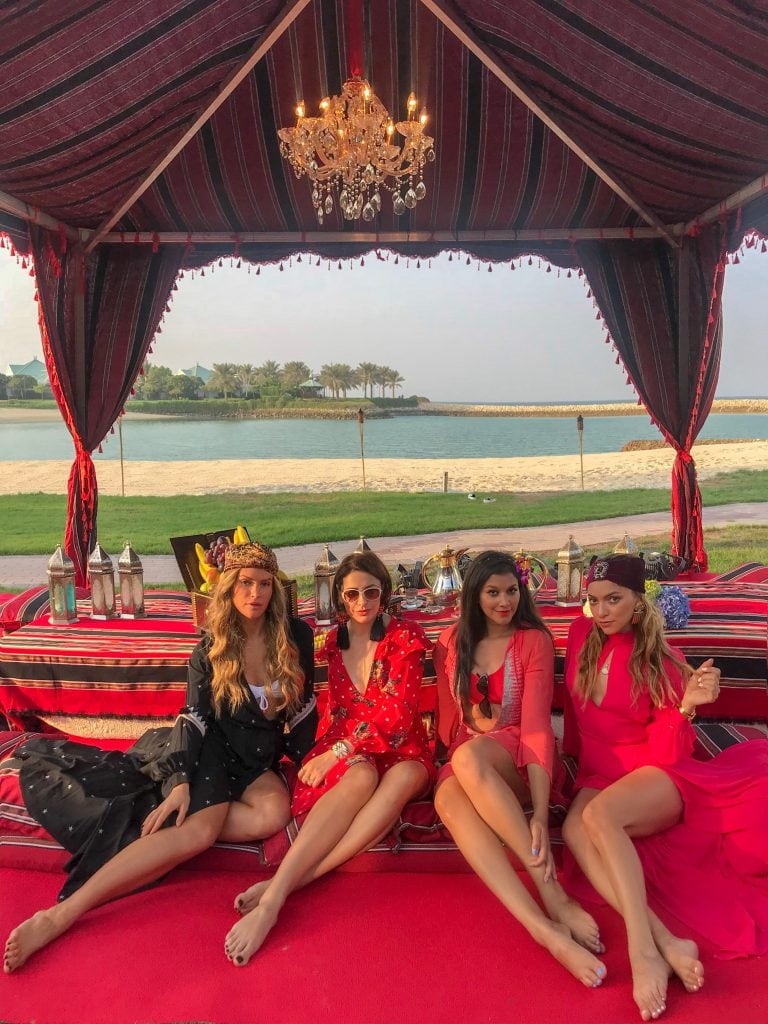 Huge thank you to incredible team at Ritz Carlton Bahrain for organising such an utterly fabulous trip for us. The service, the staff and all of the wonderful activities were so perfectly organised and beyond instagram friendly. This truly was a marvellous mini break for groups, couples or families alike. I'd happily go back next week please :)
And a huge thank you to Gulf Air for the stellar upgrade! That's all from Bahrain. See you next time.
Bon voyage xx