The Style Traveller featured on DailyMail.co.uk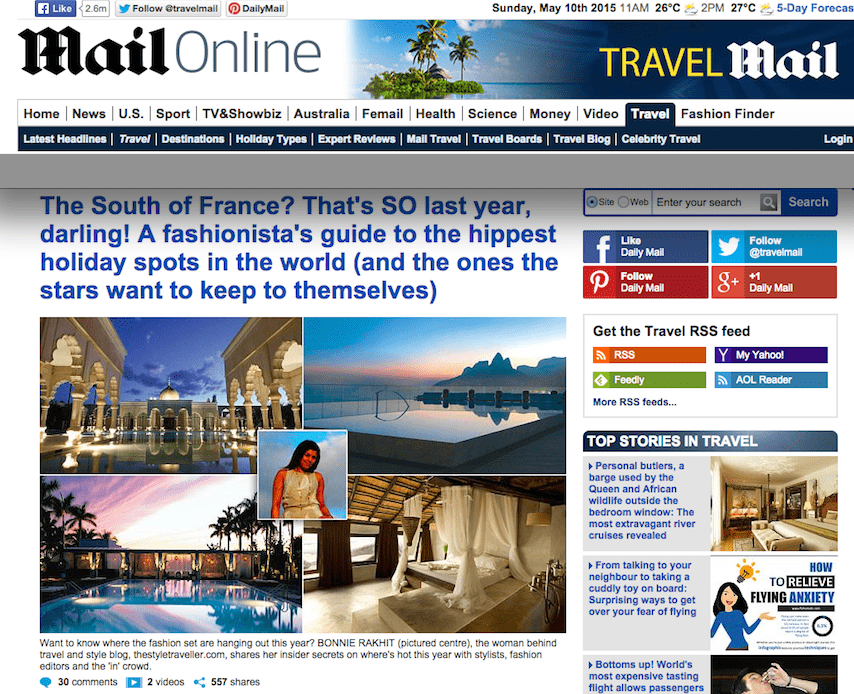 The Style Traveller featured on DailyMail.co.uk
Top 5 fashionista destinations
Calling all fellow fashionistas,
Love your style, design and of course your shoes and handbags, as much as me? Looking for a chic spot for your summer holiday? Don't book anything, until you've read TheStyleTraveller.com Top 5 Fashionista Getaways in today's Daily Mail online.
Click here to read it Top 5 Fashionista Getaways
Filled with all the best hip hotels, dreamy destinations and celeb spotting havens around the globe.
Go check it out!!